Tulsa King Season 2: Release Date, Cast, Episodes and More
Taylor Sheridan's small-screen domination continues. Alongside the immensely popular Yellowstone franchise, Sheridan's recent crime drama Tulsa King has established itself as one of Paramount+'s most high-profile original TV series to date. Season one of the Sylvester Stallone-starring crime drama TV series follows the gripping tale of Dwight "The General" Manfredi, a New York Mafia capo, who after serving a 25-year prison sentence is banished to Tulsa, Oklahoma, by his crime boss. In this unfamiliar and uncharted territory, Stallone's Dwight seizes the opportunity, swiftly setting up shop and recruiting new members to build his own criminal empire from scratch. However, with an extended break between seasons and a Hollywood strike throwing production into dispute, many fans have been left wondering what happened to Tulsa King?
The good news is that Paramount+ has already given the go-ahead for Tulsa King season two. Late last year, the streaming service promised an even more action-packed and thrilling experience, with Sylvester Stallone reprising his role as the lead. Given the first iteration's tremendous reception (and how things ended), it was only natural for Dwight Manfredi and the crew to return for Tulsa King season two.
As the anticipation for the next chapter in Dwight's journey grows, we're here to dish out all the exciting details about Stallone's forthcoming TV venture in Tulsa King season two. From the highly anticipated release date to the star-studded cast, action-packed trailer, and everything in between, consider this your one-stop destination for all things Tulsa King season two.
Tulsa King Season 2 Release Date
Despite receiving an official renewal for season two way back in 2022, Paramount has kept the premiere date for Tulsa King season two under wraps. The series encountered a major setback in February this year when season one showrunner Terence Winter departed due to "creative differences" with Taylor Sheridan.
Moreover, the ongoing writers' strike has added to the uncertainty, further clouding the possibility of a debut for Tulsa King season two anytime soon. Acknowledging the strike's impact on the writing of the show's second season, Stallone wholeheartedly stood behind the Writers Guild of America (WGA) in their negotiations for a fair deal.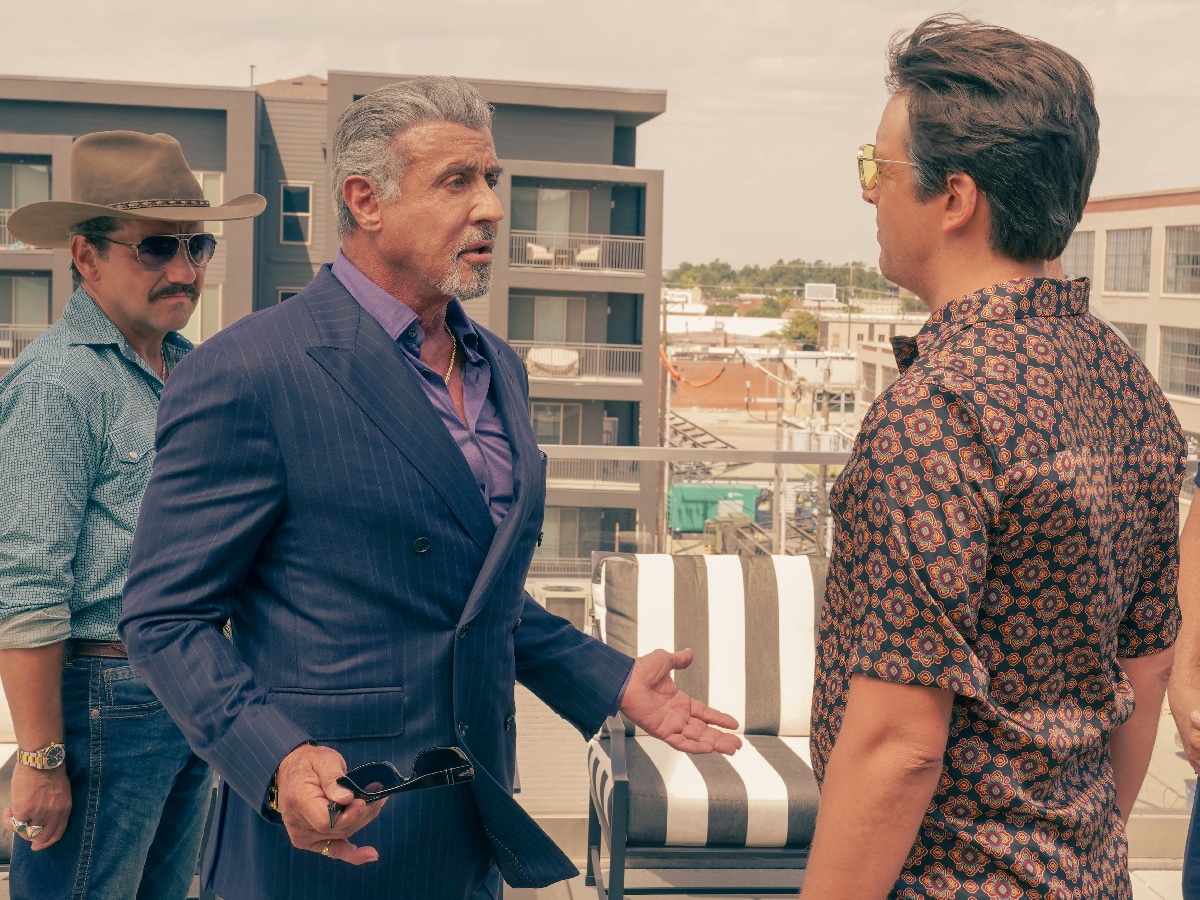 In an interview with Newsweek, he stated, "It's definitely affecting work because we can't move forward with a lot of projects, especially Tulsa King. But I think it's changed so much that the writers do have a serious gripe. They're in a grievance that it's changed. There's not enough work to keep all these writers going and then they're living under this cloud of AI. It's a very terrifying time to be a writer."
In February, Martin Starr, known for his role as Bodhi, revealed to Collider that there is no set start date for production on Tulsa King season two. "I think they're working out so many details," Starr said. So judging by the state of things, it's unlikely that we will get to see Tulsa King season two anytime before 2024.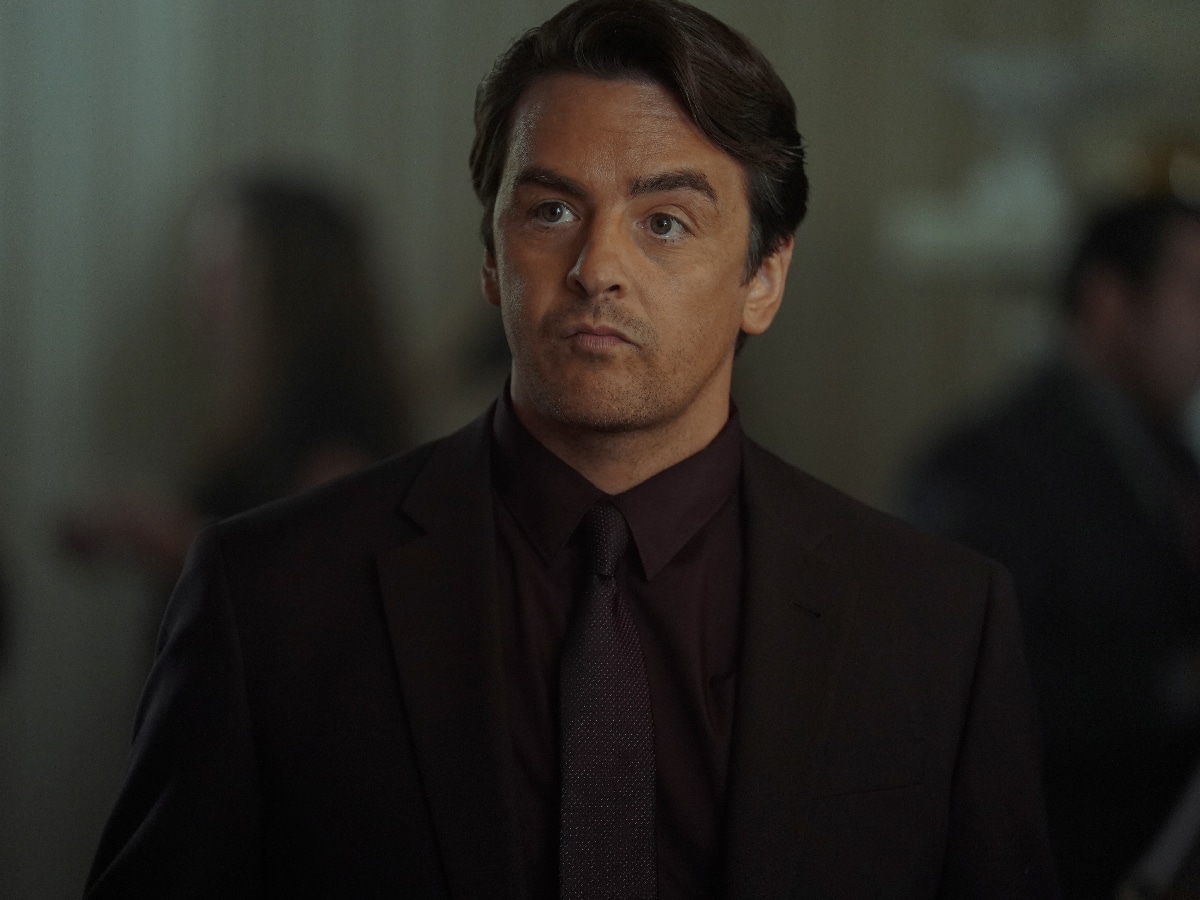 Tulsa King Season 2 Plot
Paramount+ has also been keeping a tight lid on the Tulsa King season two plot. With the series yet to enter production and a new showrunner coming on board, the direction of the storyline remains uncertain. However, given season one's conclusion, chances are that season two will pick up where we left Stallone's Manfredi.
The debut season followed Stallone's character as he made his way from New York to Tulsa after serving time in prison. Tasked by the Invernizzi family, he sets out to build a powerful criminal syndicate in the heartland of Oklahoma.
During season one, Manfredi climbed the ranks in Tulsa's chaotic criminal underworld, establishing himself as a formidable figure. However, his newfound empire faced a grave threat during the thrilling season finale. Manfredi's world was turned upside down as he once again found himself entangled in legal trouble, all thanks to a clever setup by Stacey.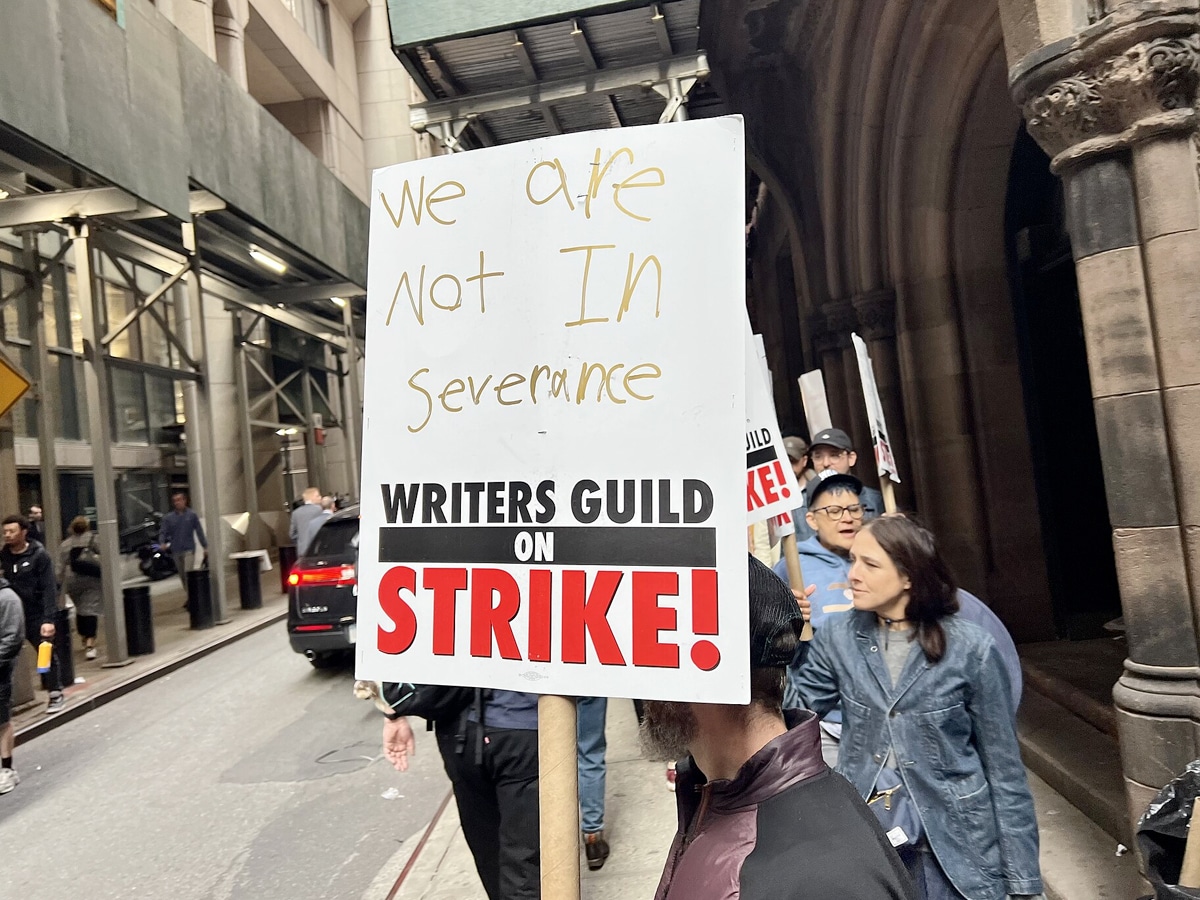 As the strike casts its shadow over the second season, Stallone expressed his support and empathy for the writers. He acknowledged the challenges that writers face in today's ever-changing industry, describing it as a "scary time" for those in the writing profession. Notably, he highlighted the dire circumstances faced by writers working on shows similar to his own, shedding light on their difficult situation.
He said, "(The writers) they work on, like, for our show (Tulsa King), eight episodes, and then you're done, and that's it. Like, 'What do I live on for the rest of the year?' sort of a thing. So I understand their plight."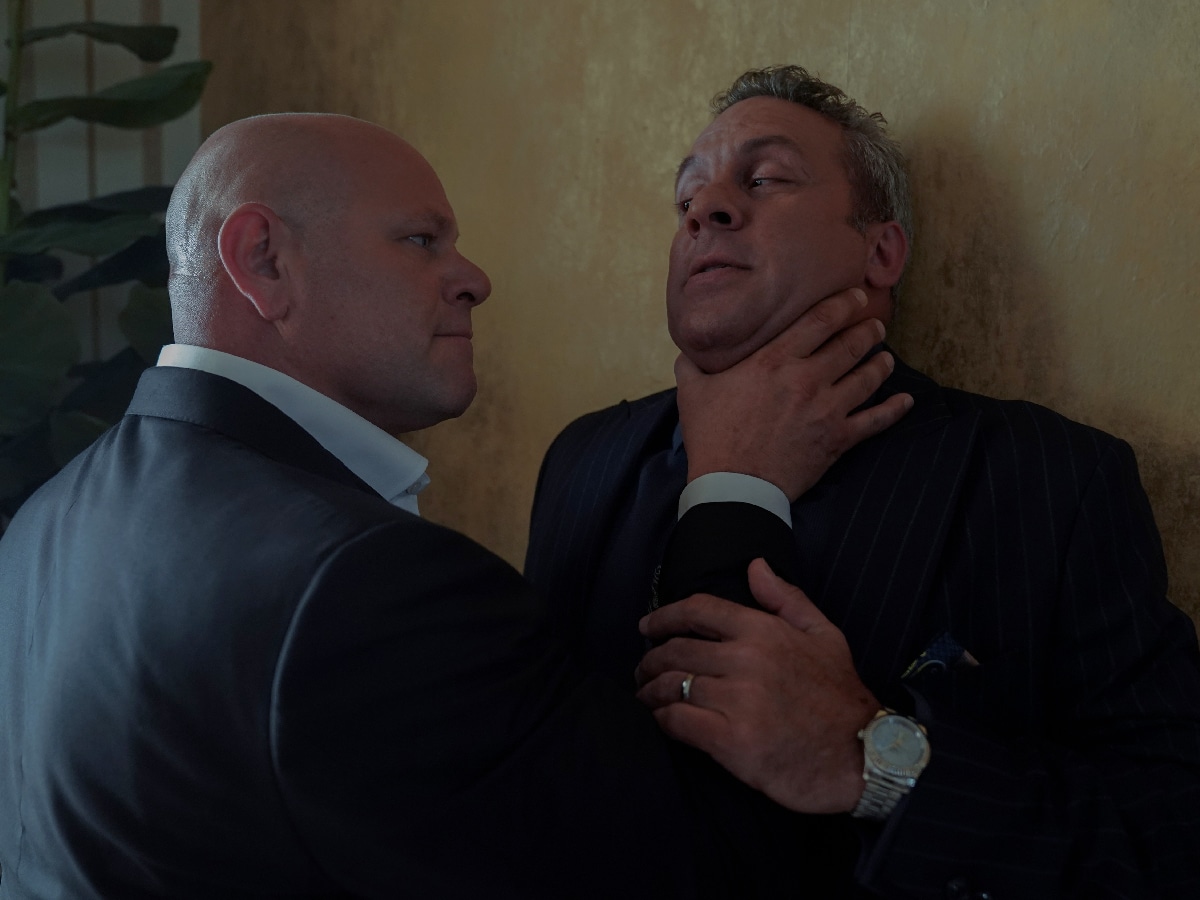 What Will Season 2 of Tulsa King Be About?
By the explosive climax of season one, Dwight and his crew managed to wipe out the rival biker gang led by the notorious local kingpin, Waltrip Waltrip (played by Ritchie Coster). Nevertheless, Dwight finds himself still facing some adversaries. Among them is Stacy Beale, his love interest throughout the first season, who ultimately betrays him, resulting in his arrest during the gripping finale.
With Stacy hot on his heels, Dwight's problems are far from over. Chickie, the new boss of the Invernizzi family, is out for blood after Dwight severed all connections with him. So we expect a ton of trouble (and drama) ahead for Dwight and the gang. There are chances we might see some new characters in Tulsa King season two, adding even more intensity to the high-stakes revenge plots and heart-pounding drama.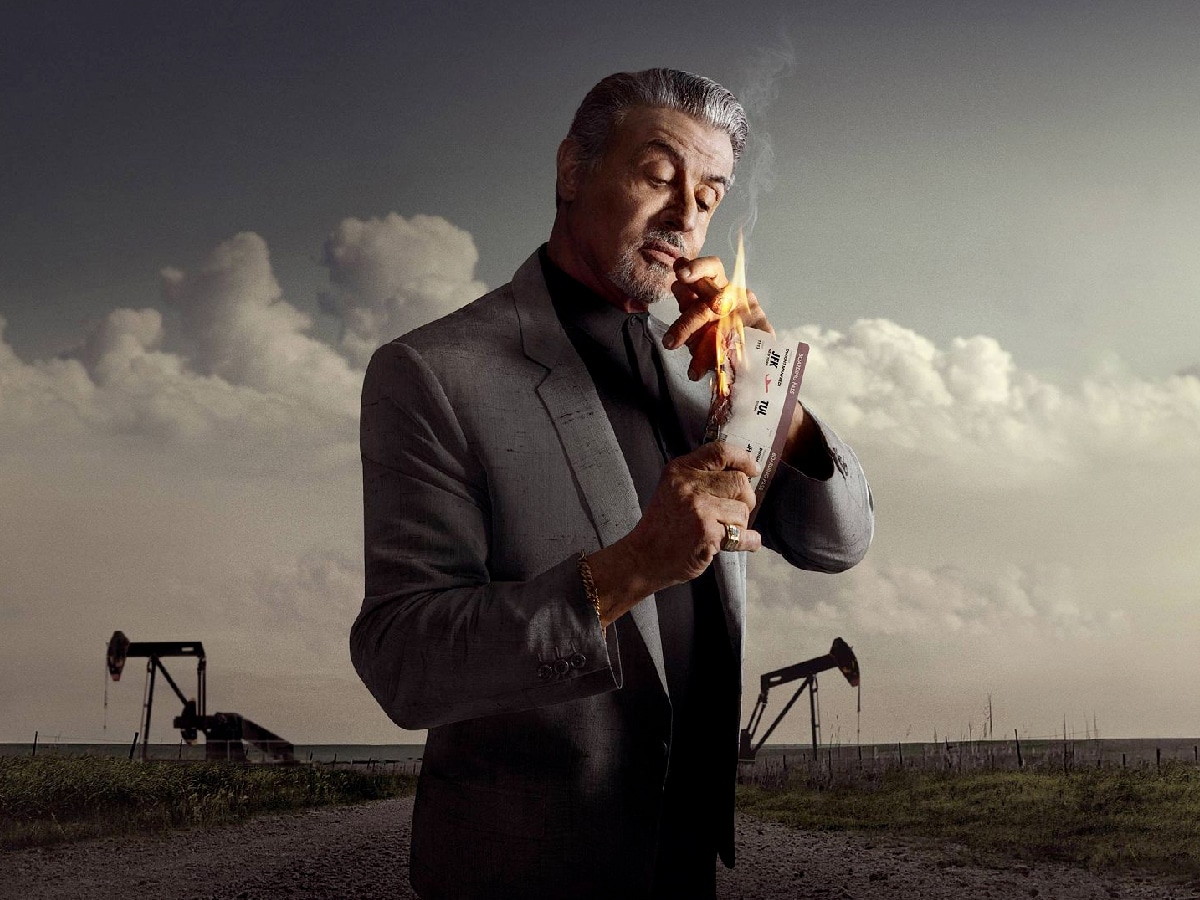 Tulsa King Season 2 Cast
The season one finale didn't take anyone down, so it's a good bet that all our favourite characters from the cast of Tulsa King will be returning for the upcoming season. Stallone's New York mafia capo will be back in action, and it looks like most of the gang from the first season will be sticking around too, with the new season likely introducing a few fresh faces. Here's a full Tulsa King season two cast list we currently expect to see, though future announcements may alter this lineup.
Sylvester Stallone as Dwight Manfredi
Max Casella as Armand Truisi
Andrea Savage as Stacy Beale
Martin Starr as Bodhi
Domenick Lombardozzi as Chickie Invernizzi
Vincent Piazza as Vince Antonacci
Jay Will as Tyson Mitchell
Dana Delany as Margaret Deveraux
Garrett Hedlund as Mitch Keller
AC Peterson as Pete Invernizzi
Where to Watch Tulsa King?
If you're looking for some thrilling entertainment, Tulsa King on Paramount Plus is worth checking out. With nine episodes in Season 1, you can binge-watch them all on the streaming platform. To get started, simply sign up for Paramount Plus or look for it as a channel on select services like Prime Video.
Tulsa King Season 2 FAQs
What is the Tulsa King Season 2 release date?
At this point, Paramount is keeping the release date for Tulsa King Season 2 under wraps. The ongoing Hollywood writers and actors strike has added uncertainty to the situation, making it difficult to predict when the show will return.
Who joins the Tulsa King cast for season 2?
Tulsa King Season 2 will likely see the return of all the characters from the first season including, Sylvester Stallone as Dwight "The General" Manfredi, Andrea Savage as Stacy Beale, Max Casella as Armand Truisi, Martin Starr as Bodhi, Domenick Lombardozzi as Charles "Chickie" Invernizzi, Vincent Piazza as Vince Antonacci, Jay Will as Tyson Mitchell, Garrett Hedlund as Mitch Keller, A.C. Peterson as Pete Invernizzi and Dana Delany as Margaret Deveraux. Paramount has not yet revealed any new cast members for Season 2.
How many episodes will Tulsa King Season 2 have?
As of now, Paramount has yet to confirm the episode count for Tulsa King Season 2, but if Season 2 follows the pattern of the first season, we can expect a minimum of 9 new episodes.
Is there a trailer for Tulsa King Season 2?
Sorry mates! But we're still in the dark about Tulsa King Season 2. As of now, there haven't been any official trailers or teasers released.
RELATED: Paramount Plus Australia Guide: Price, Content, Launch