Yellowstone Season 5: Here's What You Need to Know
The Dutton family returned to the ranch with Yellowstone Season 5 making its debut on Stan on November 14, 2022. Paramount Network officially green-lit the series back in February 2022, so it was only a matter of time before the hit series made its way back to the small screen after rocking the cable, broadcast, and premium networks by bringing in an average of more than 11 million viewers each week.
With ratings only escalating and an '1883' prequel only just hitting screens (more on that below), it's safe to say the official release date didn't come out of the blue, but it does cement the future of the Kevin Costner-led series for a little while longer, much to the delight of fans.
We're breaking down everything you need to know about Yellowstone Season 5 in our guide below, including the release date, official trailer, cast, plot, and even information about the Yellowstone universe expansion with the Yellowstone Prequel 1923 and Yellowstone Prequel 1883.
Related: Check out all of our Yellowstone news, trailers, and more right here.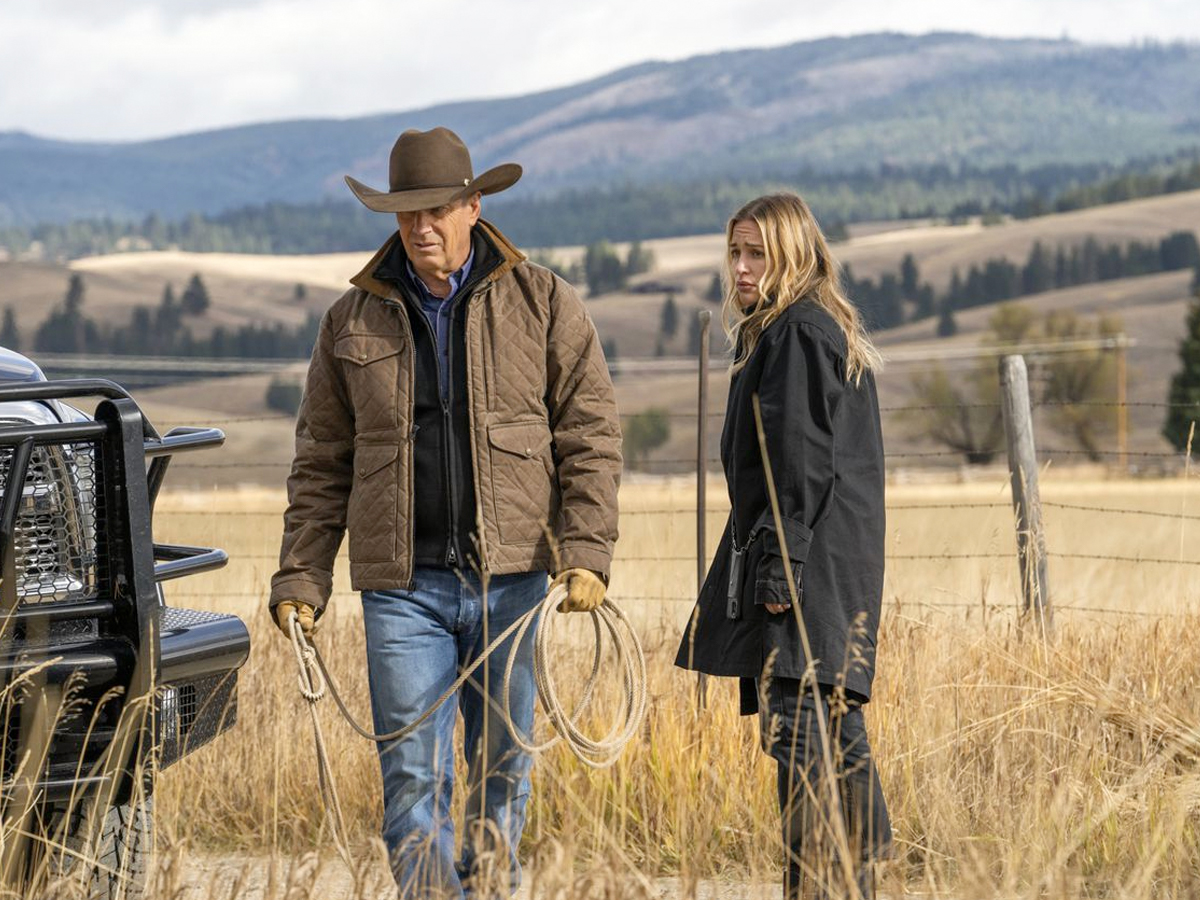 Yellowstone Season 5 Release Date
It's official, Yellowstone Season 5 returned to Stan on November 14, 2022. The news comes after the Paramount Network officially confirmed production for the series will start again in February 2022. Production house 101 Studios also confirmed Yellowstone Season 5 production was scheduled for May, so the turnaround time for the series is certainly quick for such a successful small-screen endeavour.
"We are honoured to be able to bring audiences another season of Yellowstone. The continued growth in viewership and the recent recognition from the guilds bolsters our commitment to continue to bring groundbreaking entertainment to audiences," said David C. Glasser, executive producer at 101 Studios.
Importantly, Yellowstone season five has been split into two parts. The first part was released on November 14, 2022 with fans left in the dark as to when the second and final instalment would hit screens. In May 2023, Glasser finally confirmed that Yellowstone season five part two would premiere in November 2023, but stopped short of revealing the exact date.
Yellowstone Season 5 Part 1 release date: 14 November 2022
Yellowstone Season 5 Part 2 release date: November 2023
Yellowstone Season 5 Official Trailer
Updated 30/09/2022: We've finally been given a first look at the official Yellowstone Season 5 trailer.
---
Featured Video from Man of Many
---
This is the best look we've had yet at the new season that hopes to answer a number of lingering questions after the season 4 cliffhanger. The initial look above sees John (Kevin Costner) swearing an oath over the bible, with the battle for governor of Montana between John and Jamie looking all but locked up by the former. The trailer is titled 'Power has a Price', and promises more than it delivered while raising a few questions along the way. Namely, if Caroline will make good on her threat to put Beth in prison and if some long-lost characters might finally be reintroduced.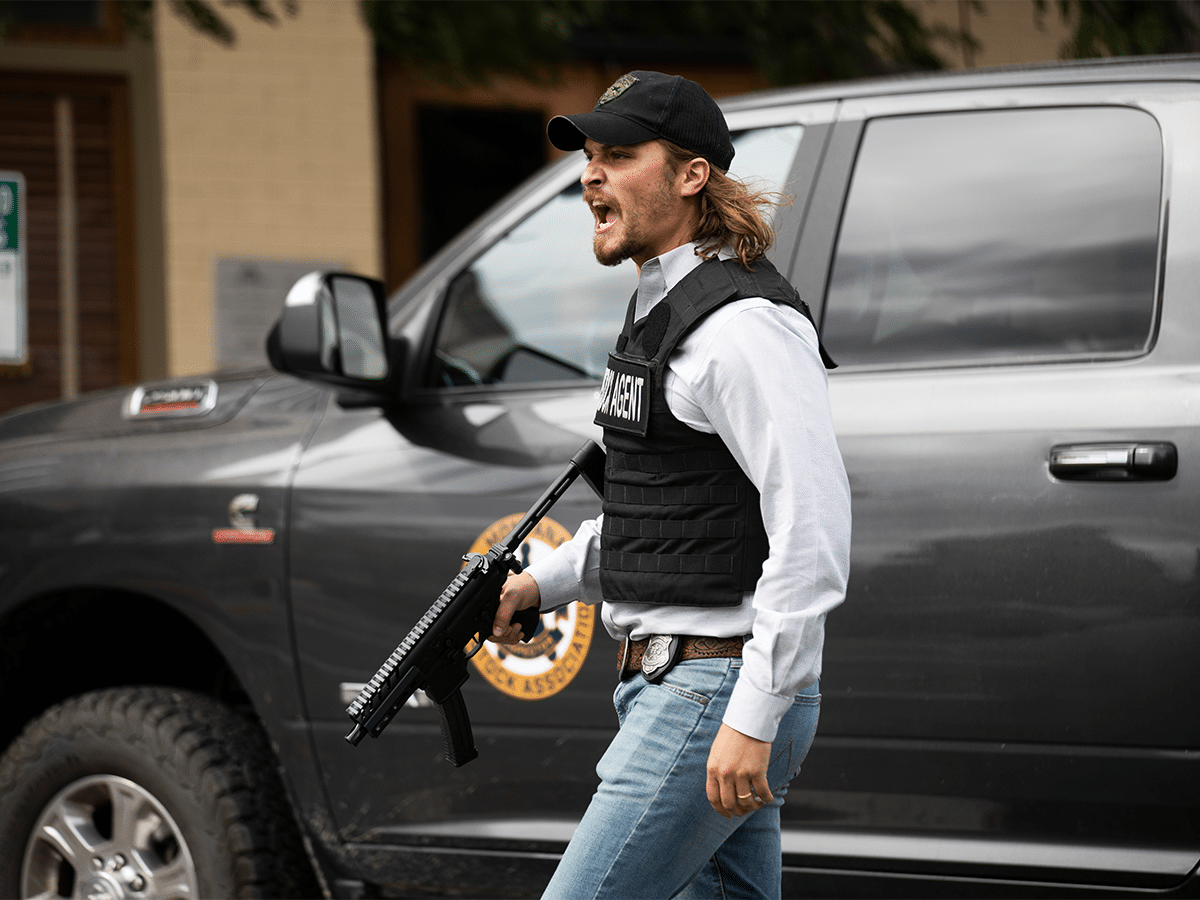 Yellowstone Season 5 Cast
Yellowstone Season 5 will see a vast number of fan-favourite cast members return to reprise their roles, however, season four guest stars Jen Landon and Kathryn Kelly has now been upped to series regulars. The ensemble cast now includes Kevin Costner, Luke Grimes, Kelly Reilly, Wes Bentley, Cole Hauser, Kelsey Asbille, Brecken Merrill, Jefferson White, Forrie Smith, Denim Richards, Ian Bohen, Finn Little, Ryan Bingham and Gil Birmingham. A full list of the Yellowstone cast as we know it can be read below.
Who's Returning to the Yellowstone Cast?
These are the characters that we know are returning to Yellowstone Season 5, some of which have been promoted to series regulars.
Josh Lucas as John Dutton.
Kylie Rogers as Beth.
Kyle Red Silverstein as Rip.
Jacki Weaver returns as the Duttons' latest business foe, Market Equities CEO Caroline Warner.
Jen Landon as Teeter.
Kathryn Kelly plays Jimmy's fiancée Emily.
Mo Brings Plenty as Mo.
Wendy Moniz as Dinah Marler.
The whole bunkhouse will also be back, including Forrie J. Smith, Denim Richards, Ian Bohen and Ryan Bingham.
Who's New to the Yellowstone Cast?
There are some new faces appearing on the ranch in Season 5, four to be exact, including.
Kai Caster as a young cowboy named Rowdy
Lainey Wilson who plays a musician named Abby.
Lilli Kai as an assistant of the Duttons named Clara Brewer.
Dawn Olivieri who joins the cast as Sarah Atwood, a determined corporate shark.
Behind the camera, co-creator Taylor Sheridan is back on board to lead the series, despite having an awfully full plate. The Oscar-nominated screenwriter has been racking up duties across Hollywood, from directing Sylvester Stallone in the new mob mafia series Tulsa King to any one of the many Yellowstone prequels and spinoffs currently in development, however, he's confirmed the original Dutton story is his baby.
Executive producers John Linson, Art Linson, Kevin Costner, David C. Glasser, Bob Yari and Stephen Kay will also join Sheridan behind the lens. Look for more names to be added to this list as information unravels closer to the series release.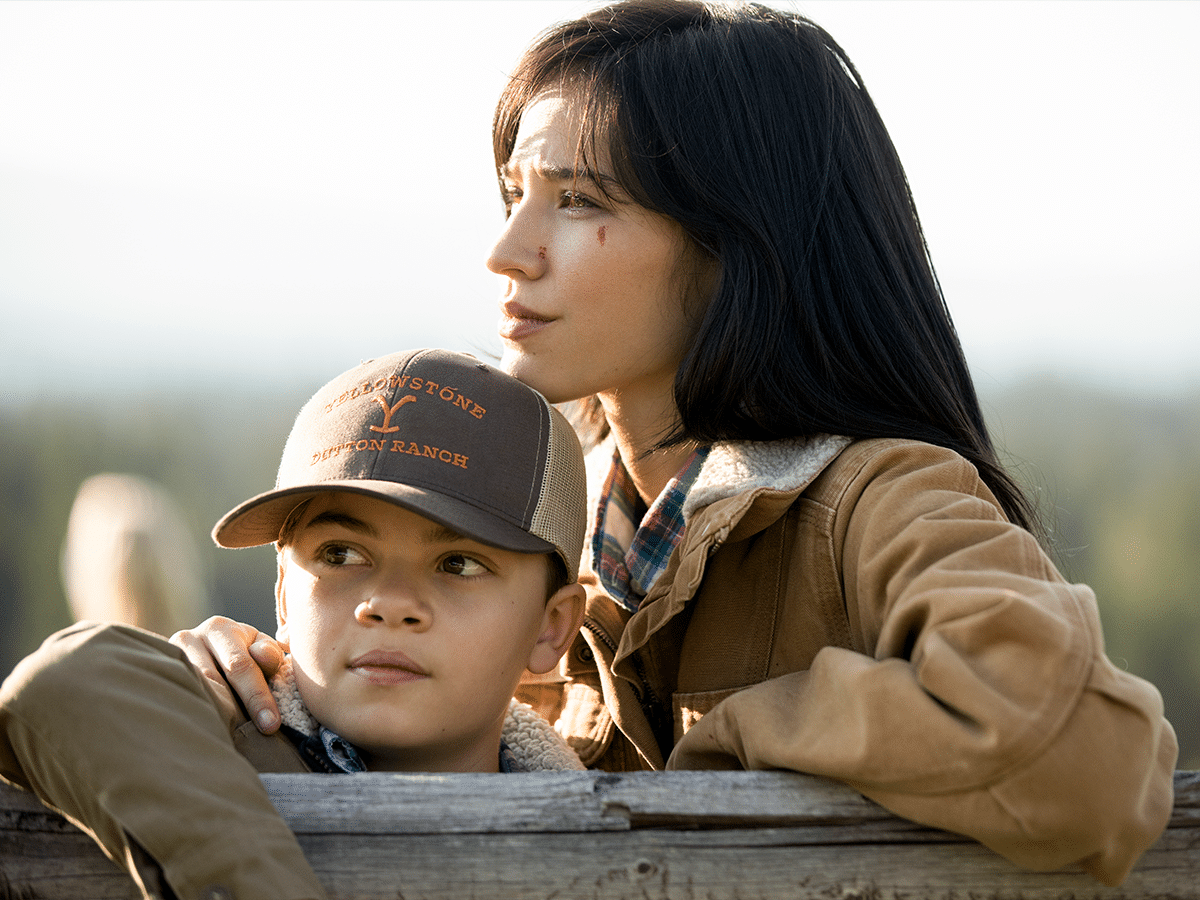 Yellowstone Season 5 Plot
Just reading the plot for Yellowstone Season 5 is enough to make us clear our schedules for a whole day of binge-watching.
If you are not up to date with the past 4 seasons, the Yellowstone story follows the trials and tribulations of the Dutton family who control the largest contiguous cattle ranch in the United States. There are lots of conflicts, shifting alliances and murders littered in the series, all taking place in the rapidly expanding town that is being built up by billionaires.
At the end of the fourth season, the Duttons were left in a fairly strong position, but Yellowstone Season 5 is set to reveal the family's deepest and darkest secrets.
We will find out what happens after Jamie confronted his biological father Garrett Randall, finally getting to avenge the Dutton attack and ultimately choosing John over Garrett.
We will also find out what's next for Beth Dutton after Beth grows separated from her family after her father tells her she's gone too far exacting revenge against Summer. We know that family means everything to Beth, so we predict there may be some hard times ahead of her.
More than anything, we predict the plot will centre mainly on the expansion of the kingdom (and how this means it's more difficult to manage) as well as the ongoing war of the land, raising some pretty interesting questions about wealth, privilege and ownership.
Ultimately, and we're sorry to say, this is nothing but (informed) speculation. The only real information we can go off is the quick trailer that simply states "All will be revealed," and with nothing confirmed for the much-anticipated season 5, all we can do is wait and see.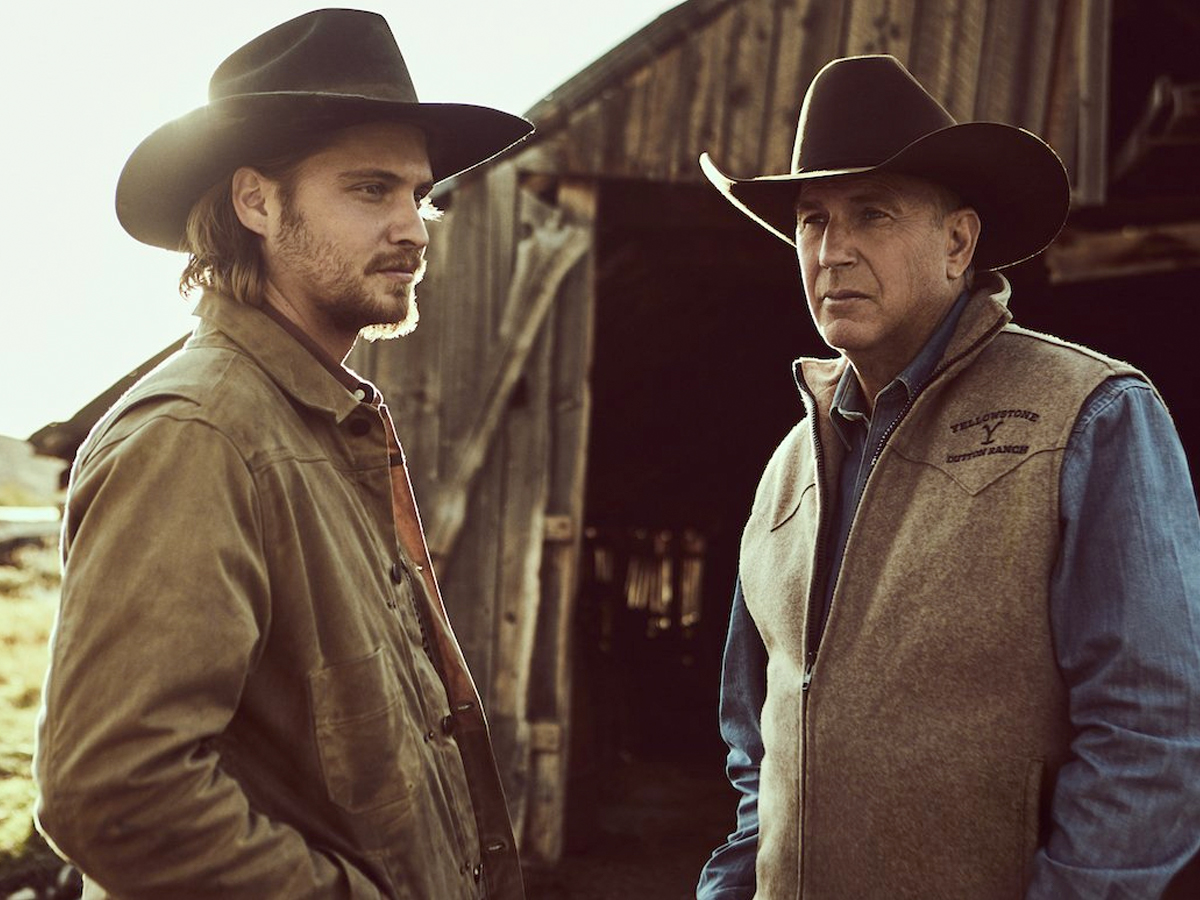 The Success of Yellowstone as a Franchise
In the US, Yellowstone has found its footing during a particularly turbulent time for the entertainment industry. The record-breaking season 4 premiere garnered over 14 million total viewers, with the most recent finale delivering over 15 million. It's a similar story across the globe. Here in Australia, Yellowstone is available on Stan, which has enjoyed the fruits of creator Taylor Sheridan's blockbuster since the first season. With a fifth instalment officially heading Downunder, the jewel in Stan's crown remains intact.
"Yellowstone's record-breaking performance proves we've tapped a cultural nerve and unleashed a passionate audience from the centre of the country to each of the coasts… Kevin Costner leads our incredible cast who make the Duttons America's favourite family and, this new season is sure to be another one fans won't want to miss," said Chris McCarthy, president and CEO of ViacomCBS Media Networks.
Sheridan's original drama series chronicles the sordid lives of the Dutton family, led by Costner's stoic hero John Dutton. As the patriarch for the family, John controls the largest contiguous cattle ranch in the United States, however, shifting alliances, unsolved murders and open wounds threaten to derail the family's foundations. Worst of all, the ranch is in constant conflict with those it borders, from the ever-expanding town to a Native-American reservation.
Yellowstone Chapters are Expanding
It's true, not only is Yellowstone about to release its fifth season, but Yellowstone creator Taylor Sheridan has expanded the much-loved show on Paramount+ with two prequels.
Yellowstone Prequel 1923
The Yellowstone Prequel previously titled 1932, now 1923, follows the Dutton family through another expansion period in U.S. history – the Great Depression era of the early 1920s. The series will star Helen Mirren and Harrison Ford, where you'll see their characters along with the rest of the ranch struggle through drought, cattle theft and lawlessness. Sounds like a wild ride, and if you're looking for more information about Yellowstone Prequal 1923 check out our feature article below.
Yellowstone Prequel 1883
The Yellowstone Prequel 1883 stars Faith Hill, Tim McGraw, and Sam Elliott and takes us back to 125 years before Yellowstone, showing us the birth of the Dutton family and their legacy. The word around town is that Sheridan is in the process of signing off a deal for an in-development spinoff, which is currently operating under the working title 6666. Whilst no date has been announced for its debut, it's predicted it will be set in the modern day, on the historic 6666 Ranch in West Texas. Check out the trailer and our feature article explainer about Yellowstone Prequel 1883 via the links below.
Yellowstone Prequel 1883 Trailer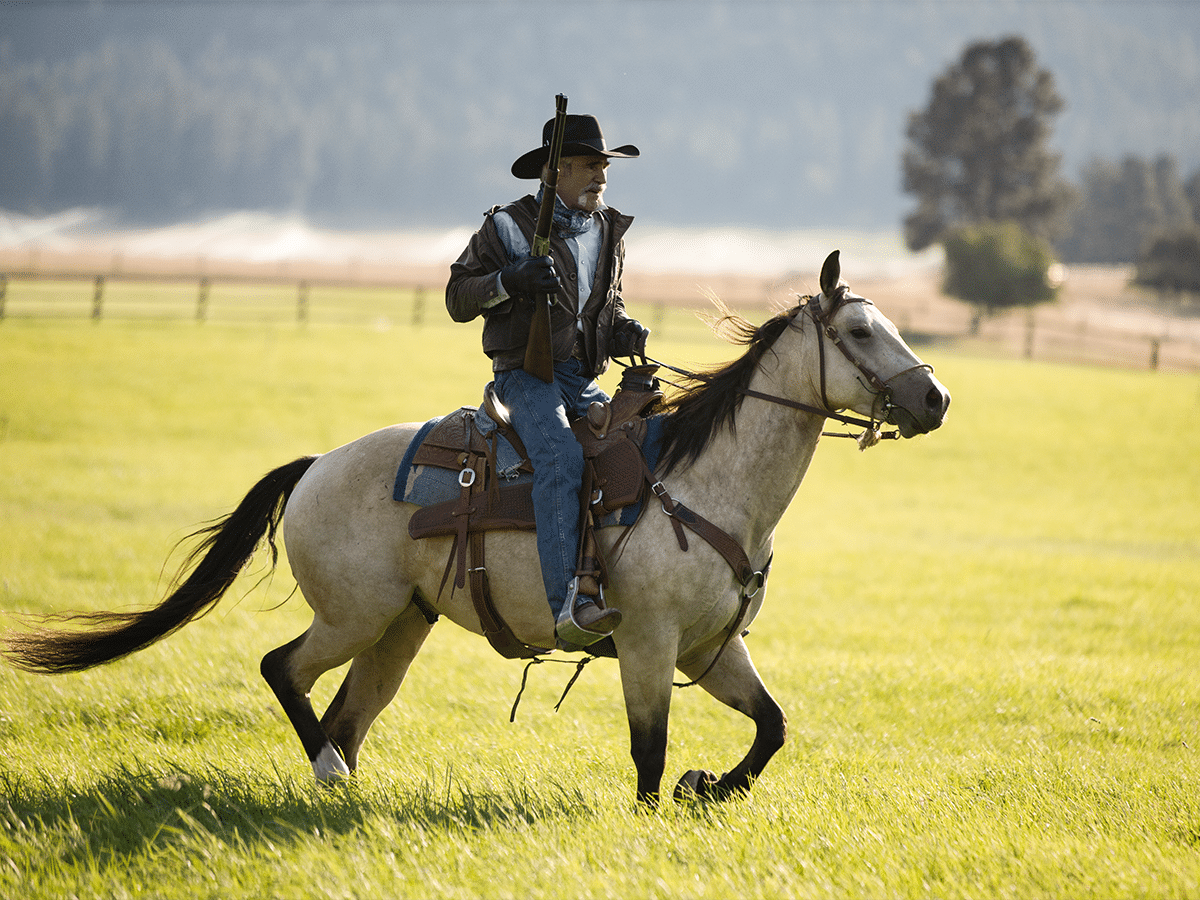 Catch Up on Yellowstone Season 4
If you're new to the Yellowstone world or need a recap on the previous season, have all your Yellowstone season 4 questions answered in our article on the Yellowstone season 4 trailer.
For more information on the Yellowstone Season series including steaming quality and ratings, consult the stan.com.au website linked below. We've also included a range of stills from Season 4 of Yellowstone below.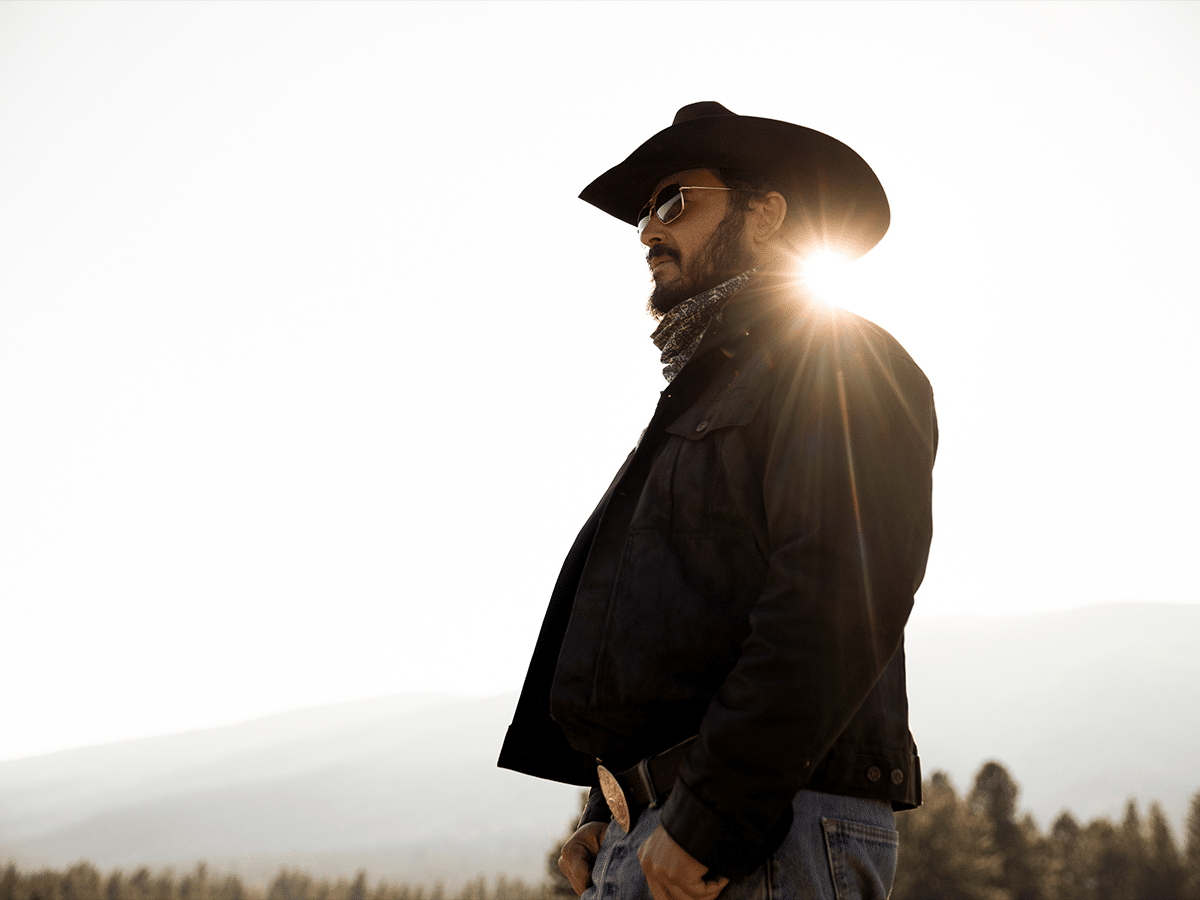 Yellowstone Season 5 FAQs
When is Yellowstone Season 5 releasing in Australia?
Yellowstone Season 5 returning to Stan on November 14, 2022, in Australia.
Is there a Season 5 of Yellowstone?
Yes, Yellowstone's Season 5 Production house 101 Studios has confirmed Yellowstone Season 5 will return on November 14, 2022.
What did the Yellowstone Season 5 trailer preview?
The trailer is titled 'Power has a Price', and promises more than it delivers. Namely asking the question if Caroline will make good on her threat to put Beth in prison and if some long-lost characters might finally be reintroduced.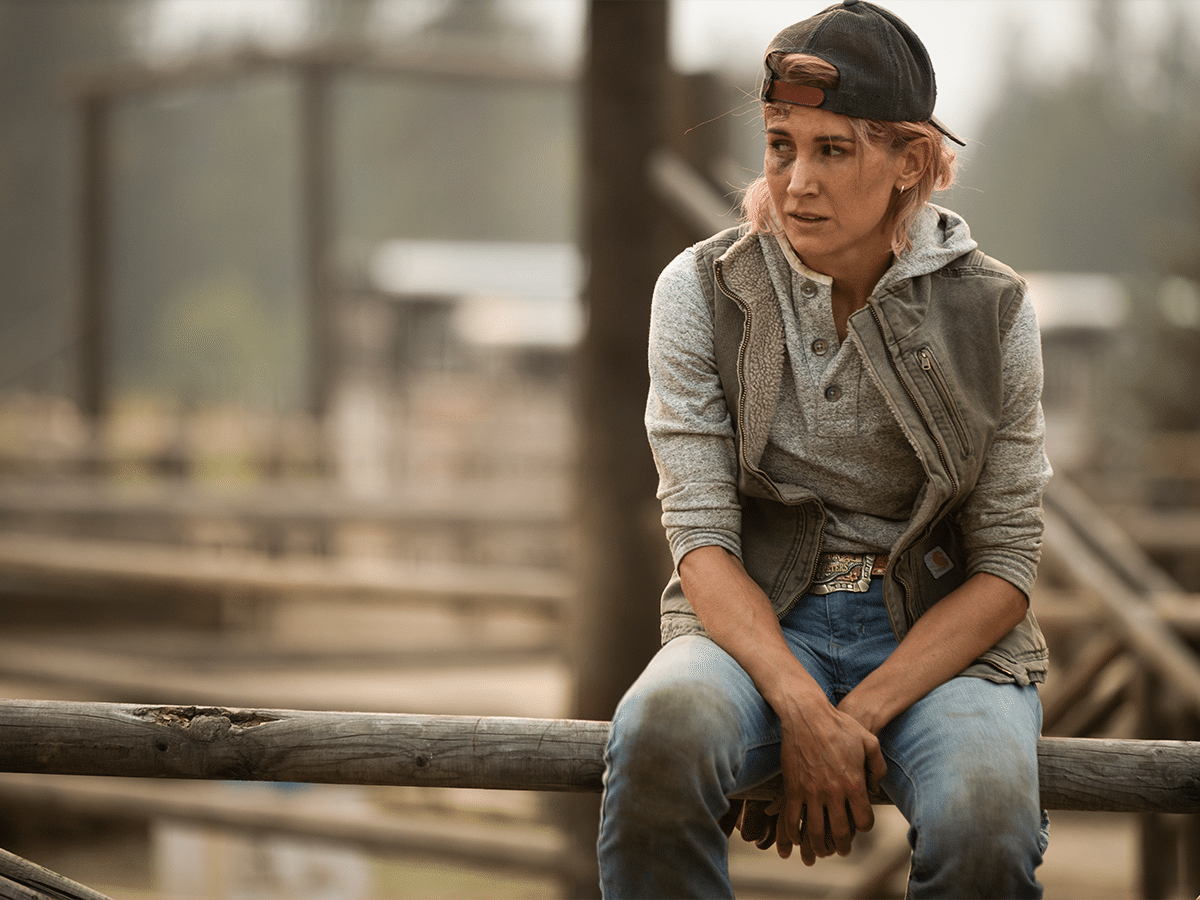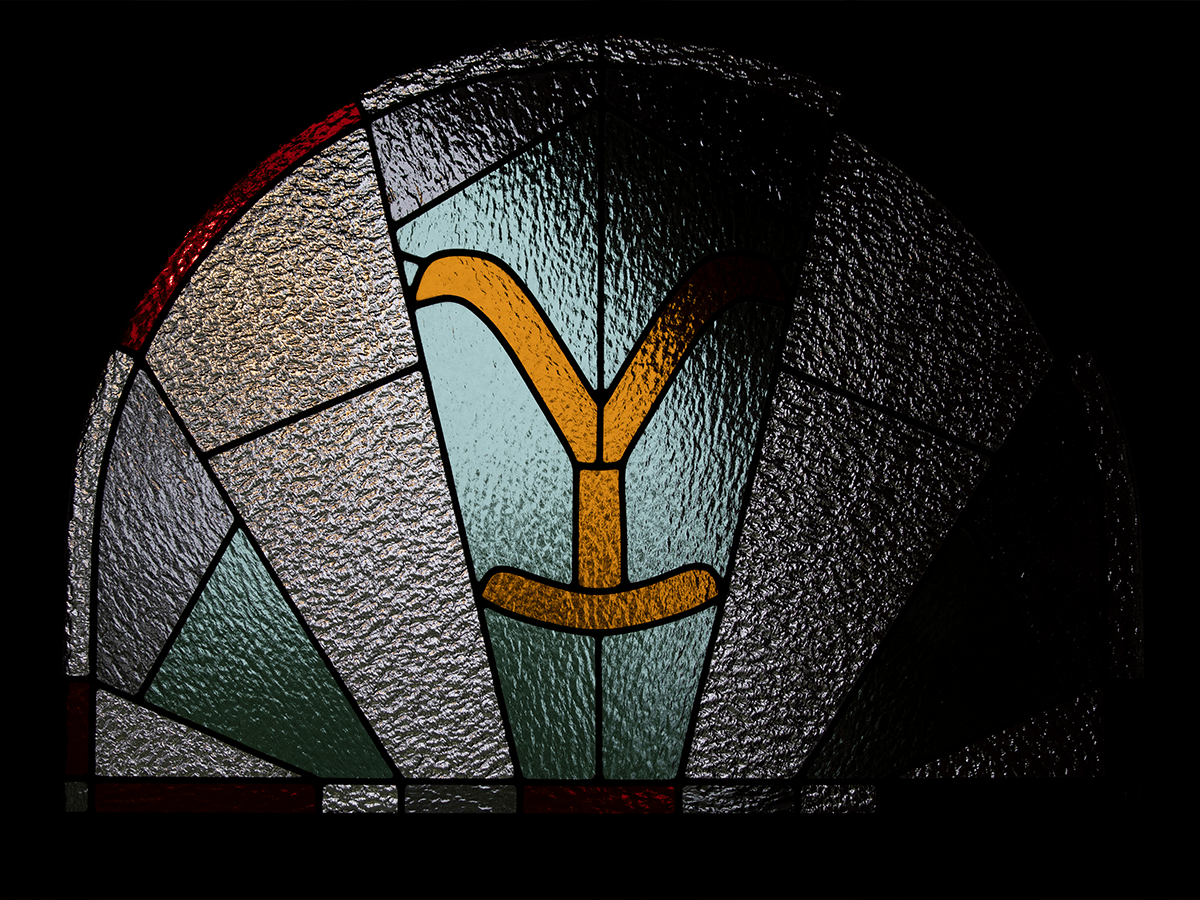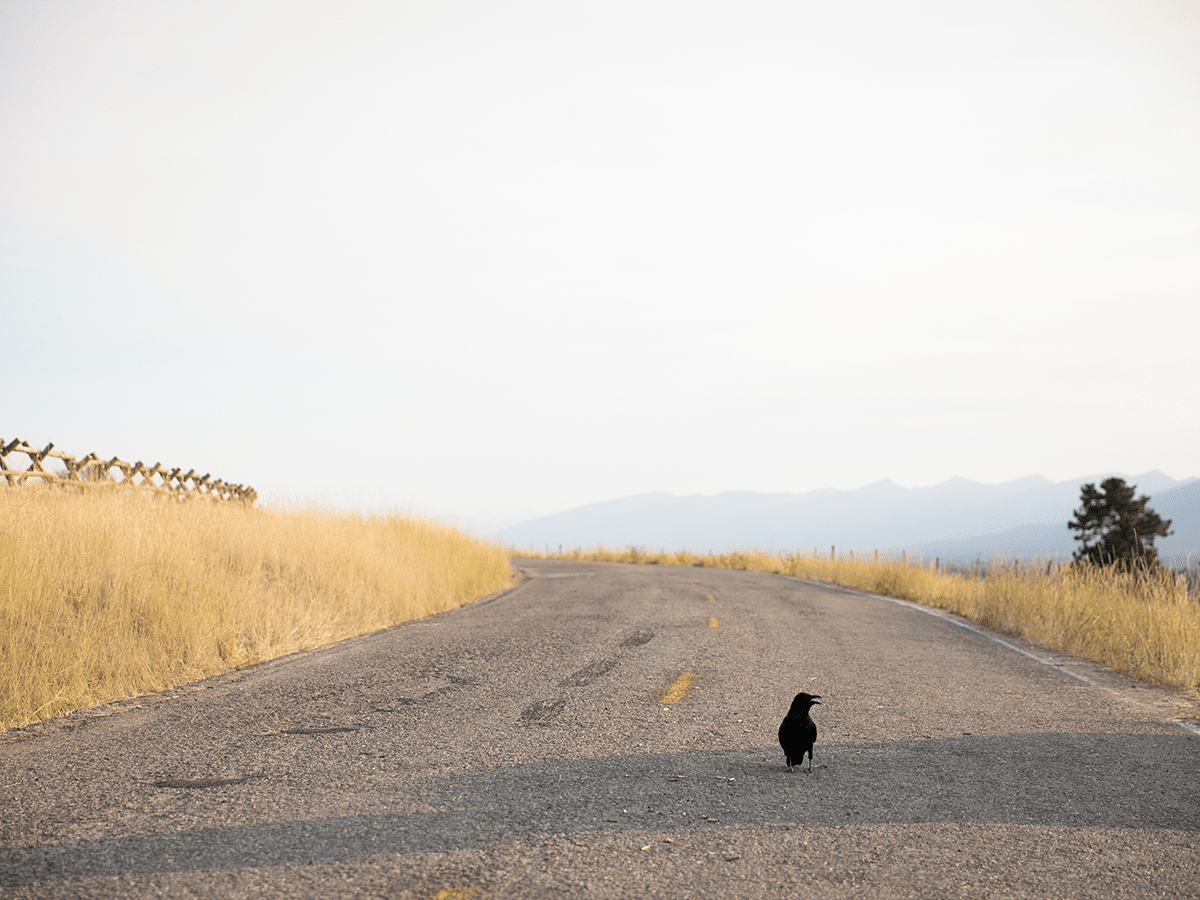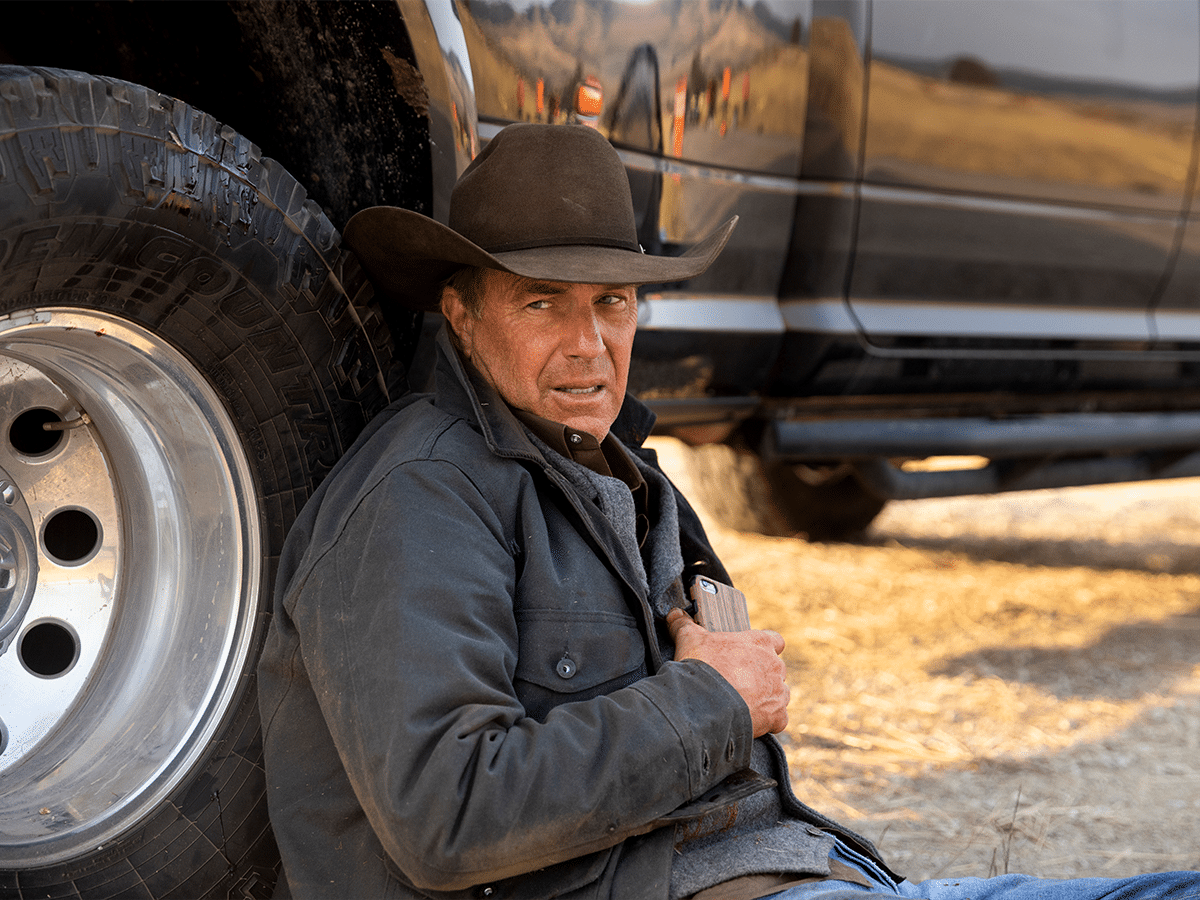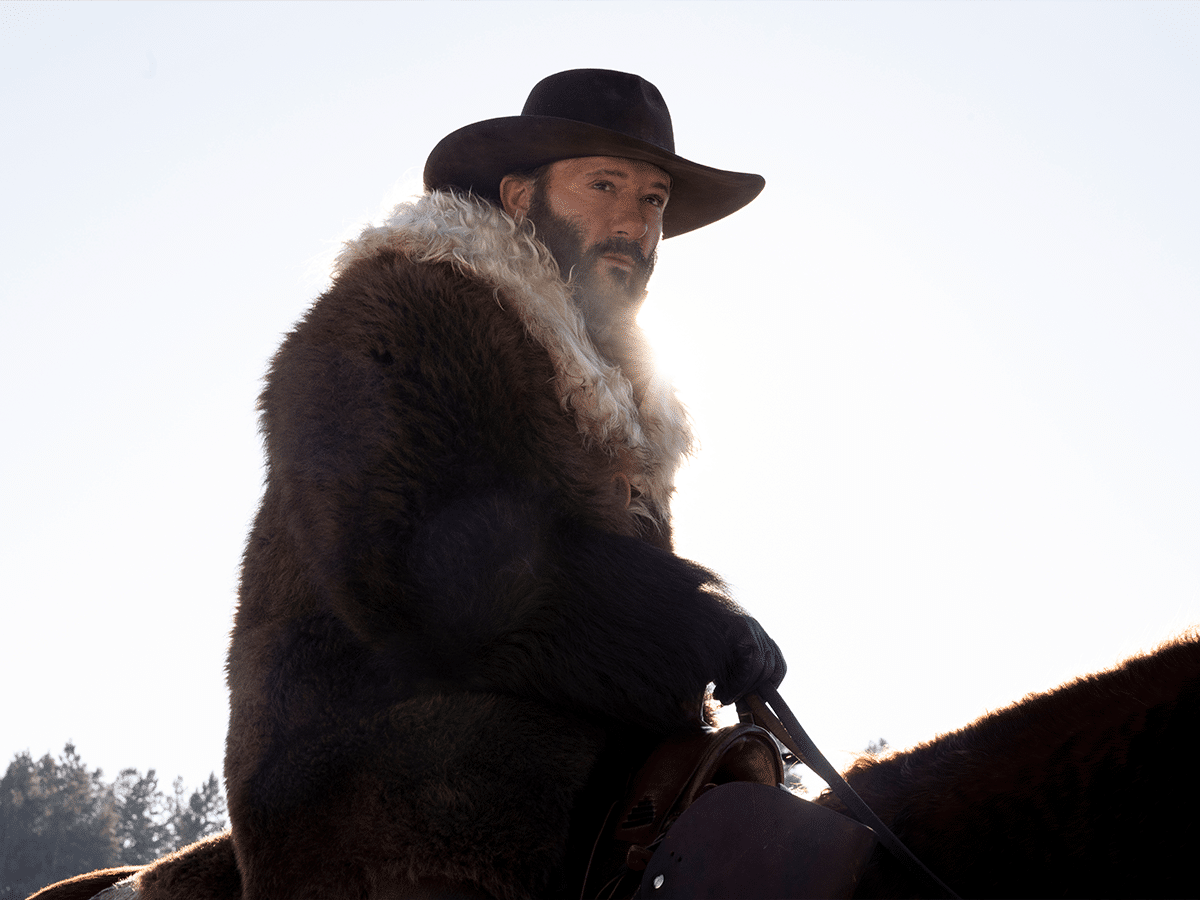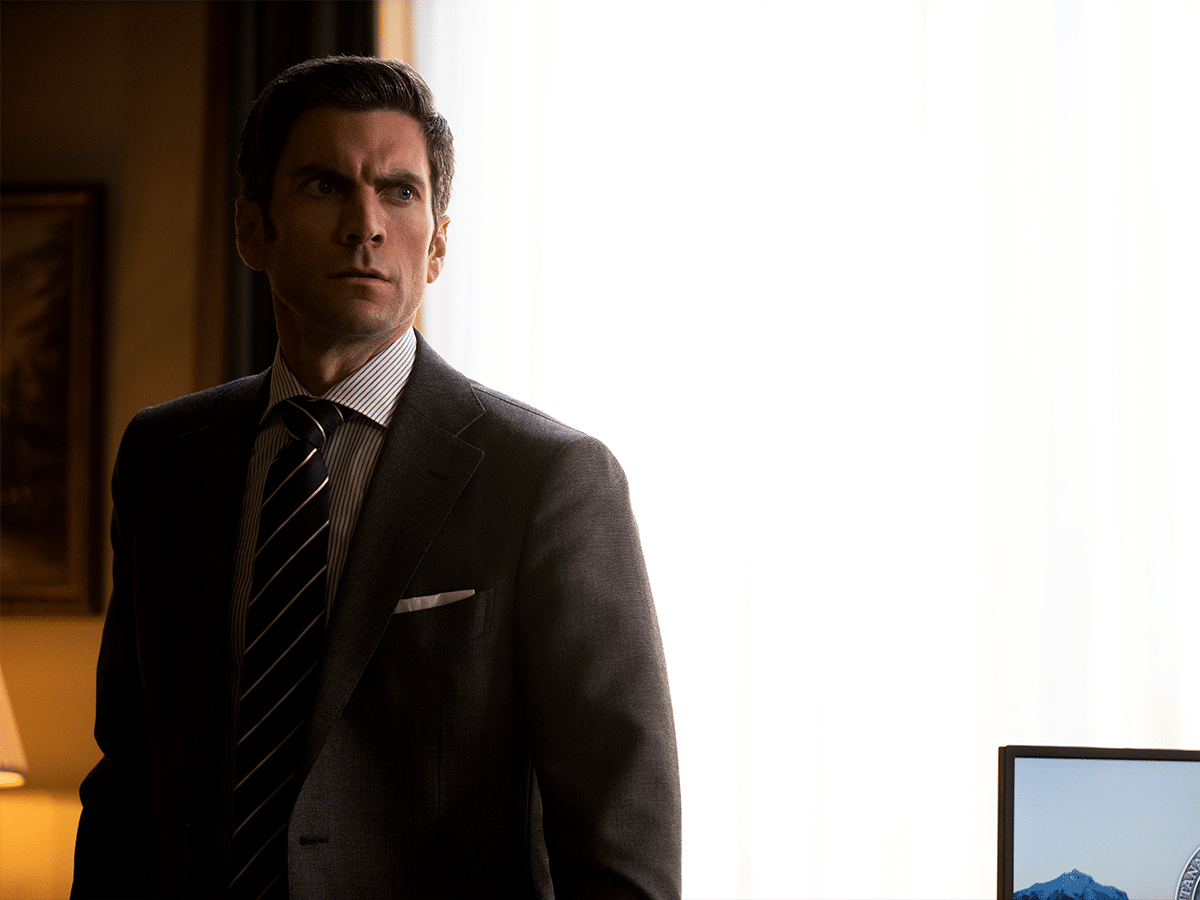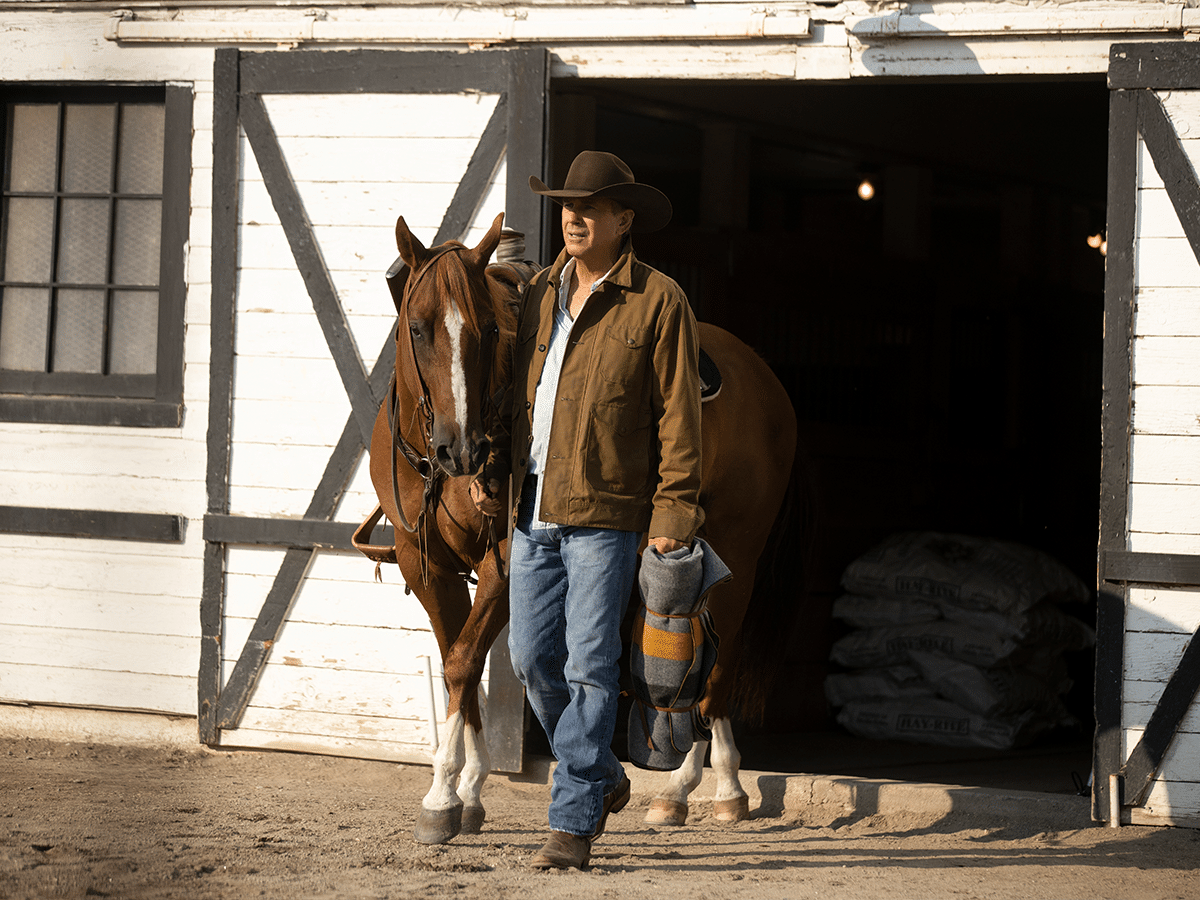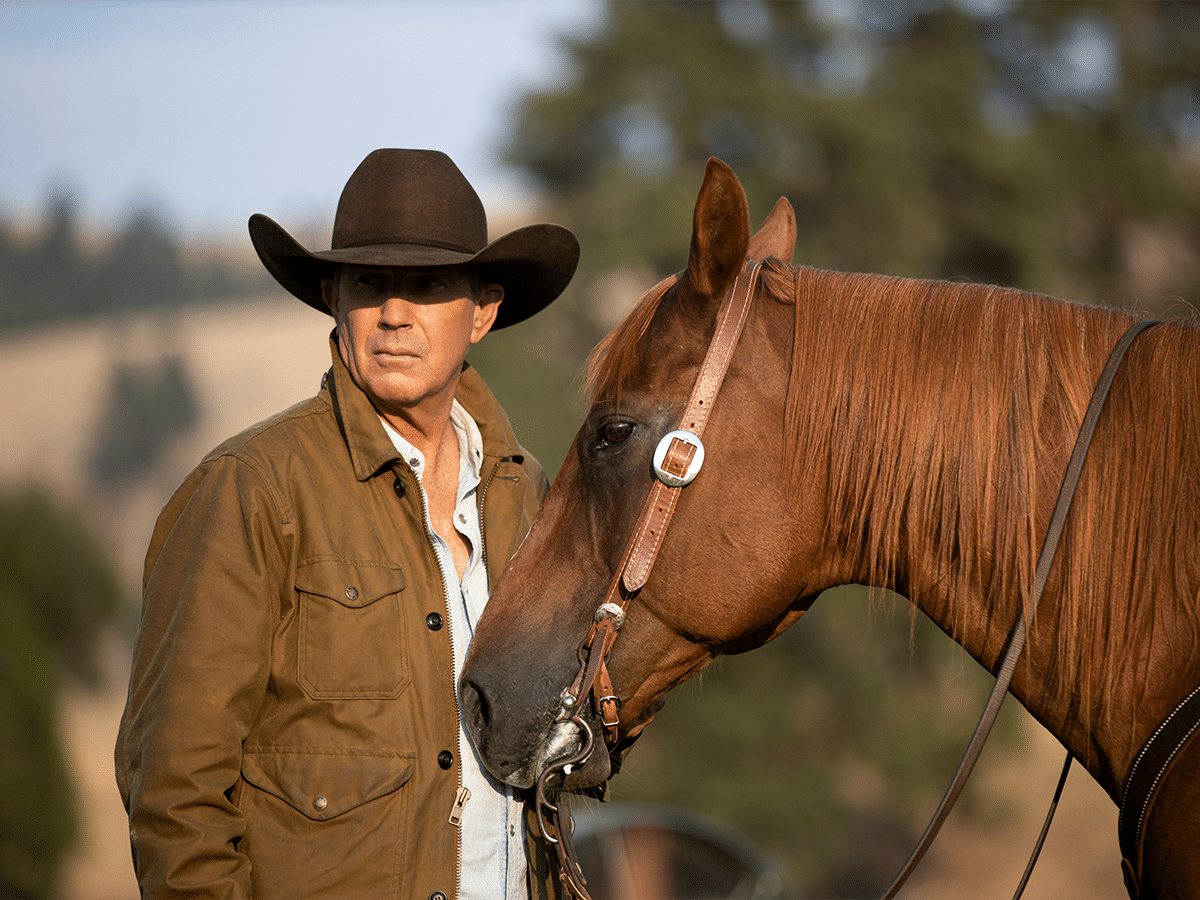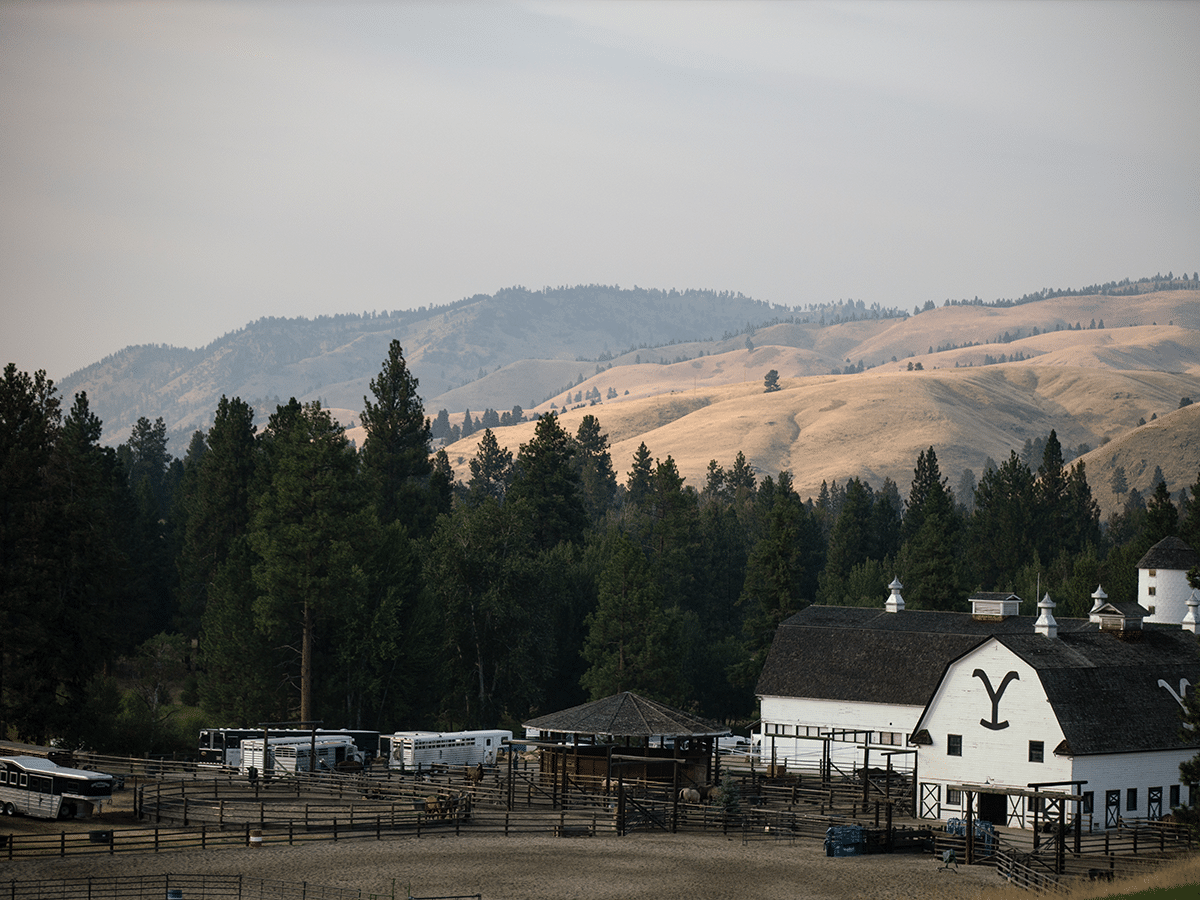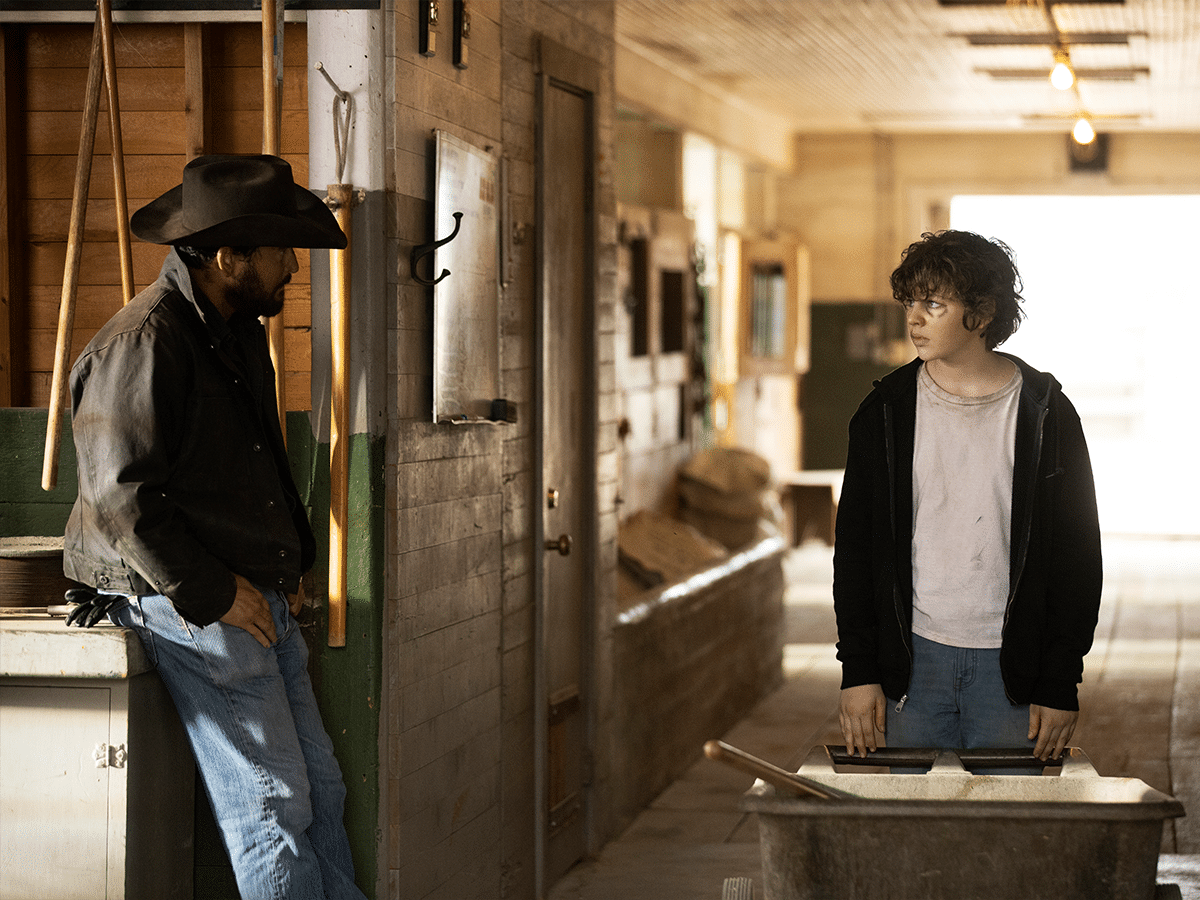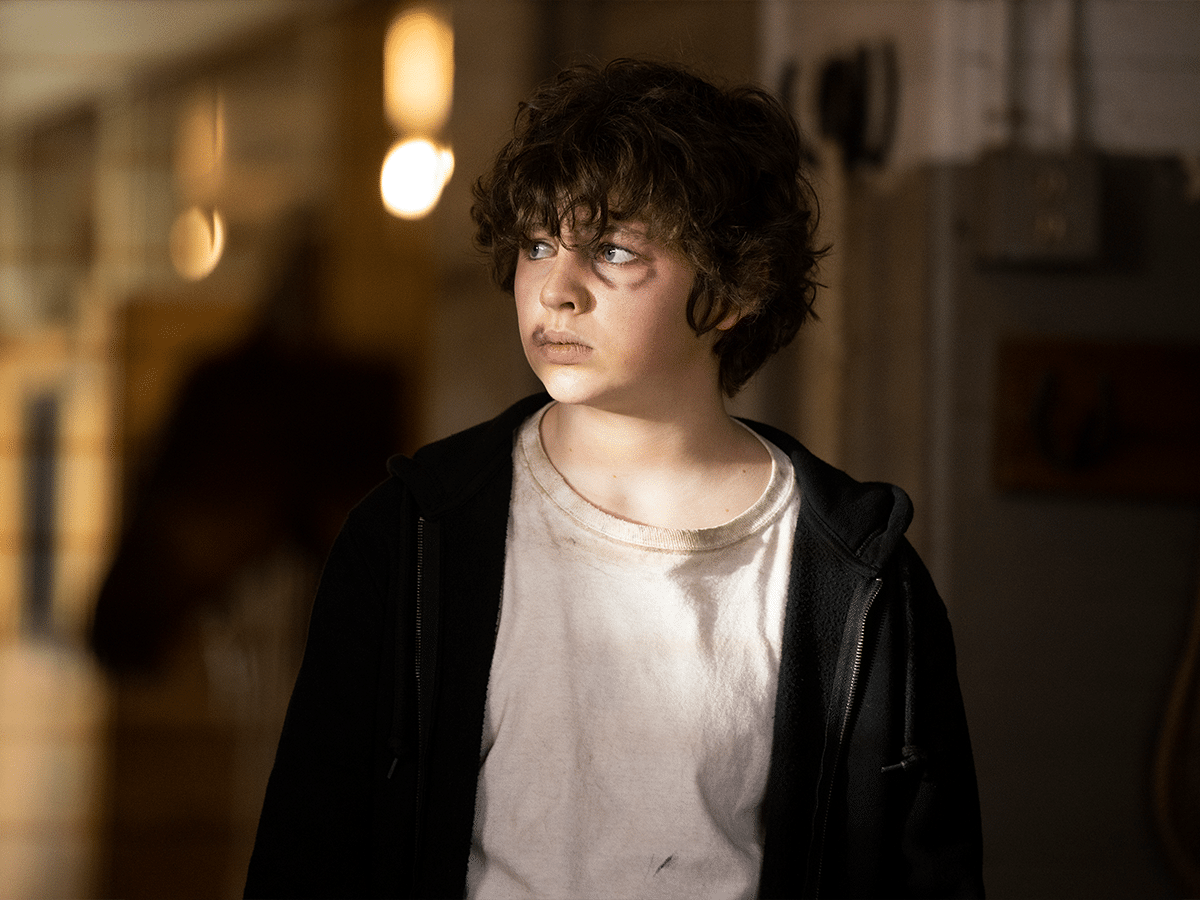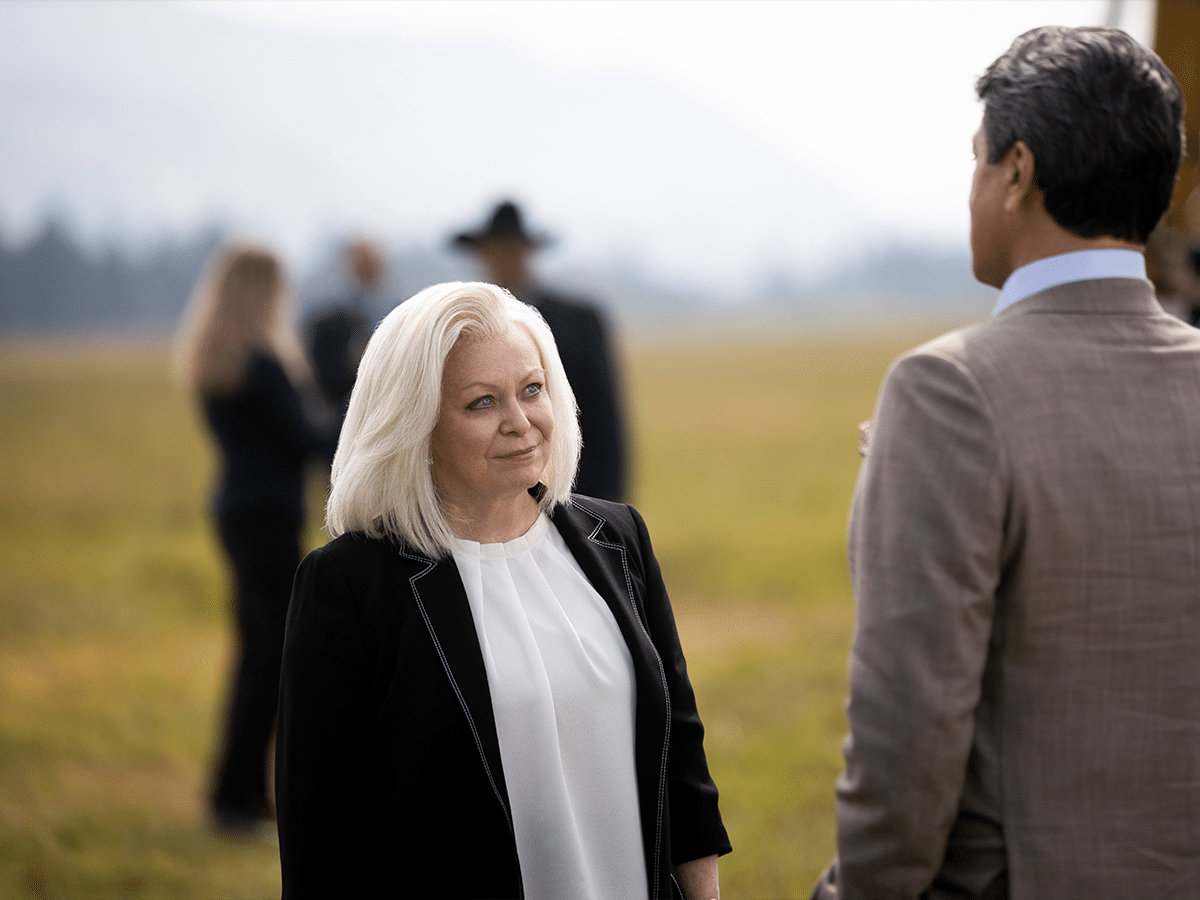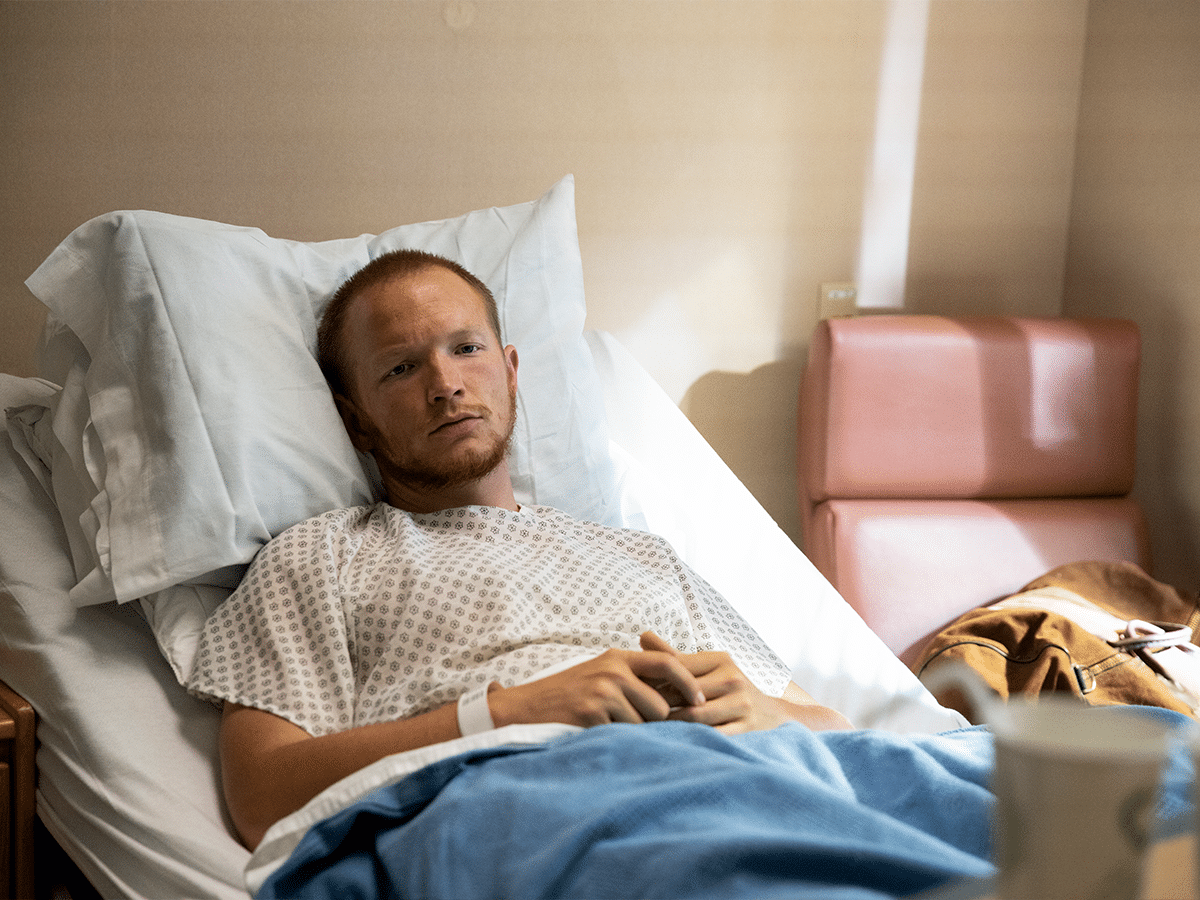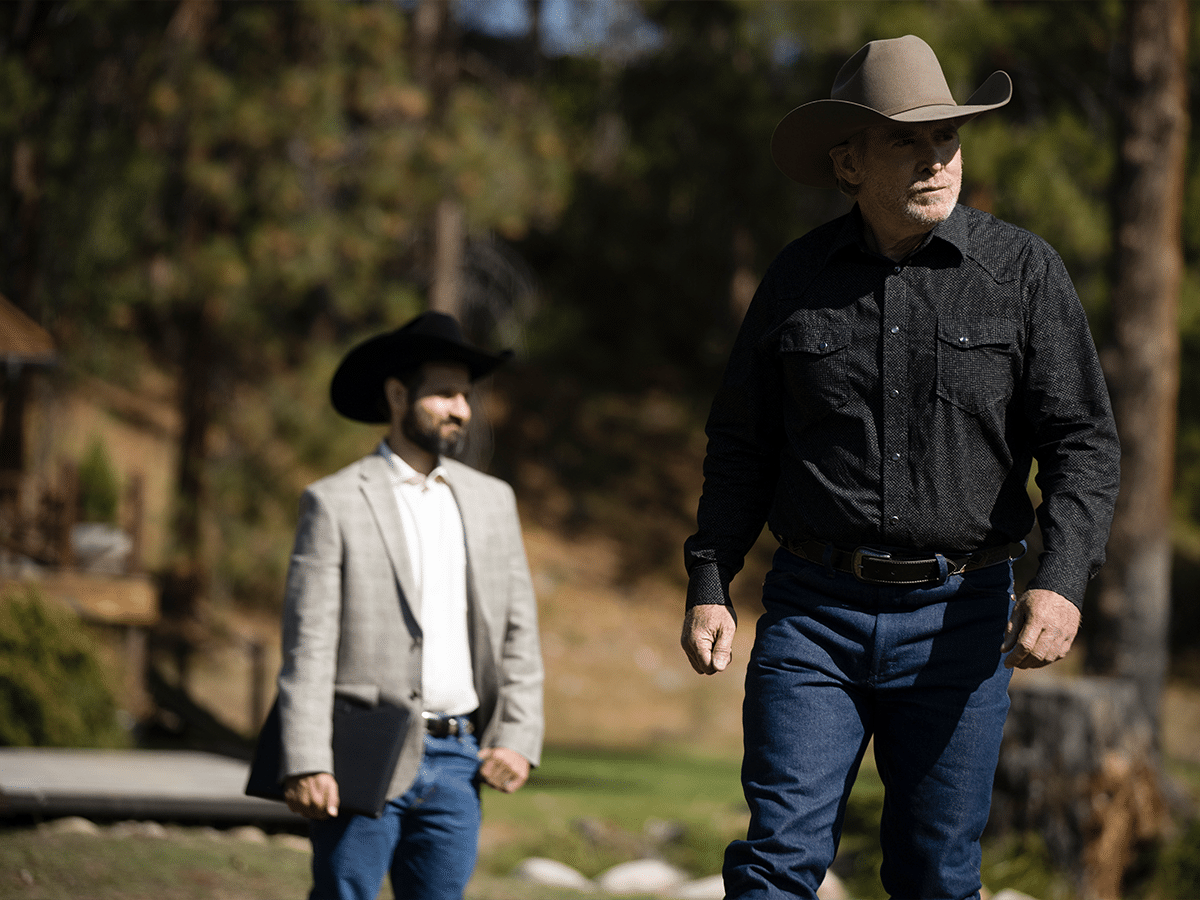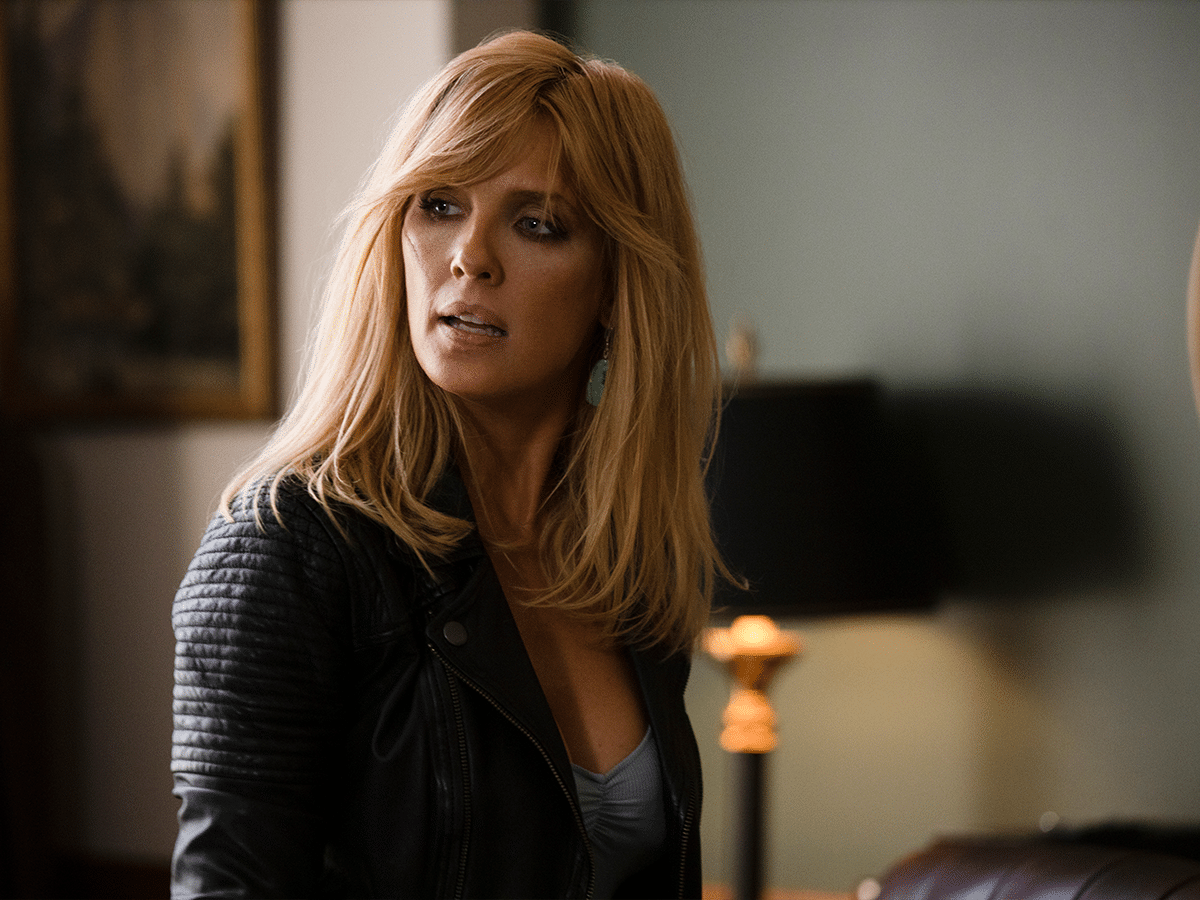 You'll also like:
New on Netflix in October 2022
New on Netflix in October 2023
New on Netflix in October 2023
---
Featured Video from Man of Many