The Wild West Gets Fiercely Tamed in Taylor Sheridan's 'Lawmen: Bass Reeves' Trailer
The Wild West gets tamed in the first teaser trailer for Paramount+'s Lawmen: Bass Reeves. Taylor Sheridan, the master of Western storytelling has returned with yet another epic, this time starring David Oyelowo as Deputy Marshal Bass Reeves. This forthcoming eight-episode TV series is set to explore the gripping tale of "the most legendary lawman in the Old West," tracing his remarkable and untold story from "enslavement to law enforcement as the first Black U.S. Marshal west of the Mississippi."
"Despite arresting over 3,000 outlaws during the course of his career, the weight of the badge was heavy, and he wrestled with its moral and spiritual cost to his beloved family," reads the official synopsis. The brief yet intense 'Lawmen: Bass Reeves' teaser trailer plunges viewers into the heart of the Wild West, offering a thrilling glimpse into the world with high-stakes gunfights, action-packed scenes, and a moral struggle that's bound to keep you hooked.
RELATED: Tulsa King Season 2: Release Date, Cast, Episodes and More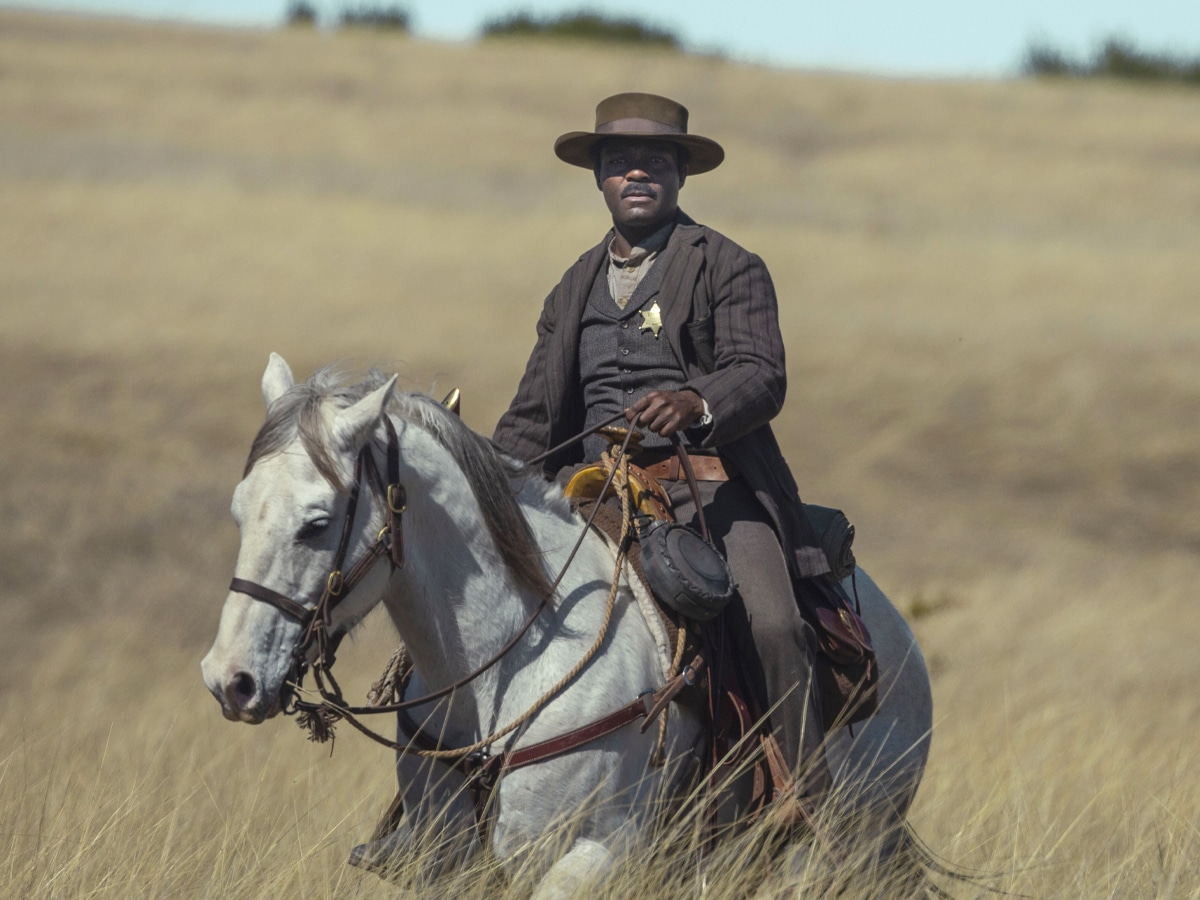 "I, Bass Reeves, solemnly swear that I will faithfully execute my duties as Deputy Marshal without malice or partiality so help me God," Oyelowo's Reeves solemnly declares in the trailer. Shots of Reeves taking on outlaws and sharing heartfelt moments with his family are shown, followed by Judge Issac Parker (Donald Sutherland) saying, "Well, let's make it official," as he hands Reeves a sheriff's badge. Later, Dennis Quaid's Sherril Lynn poses a crucial question to Reeves, "You think you can handle the weight of the badge?", to which he replies confidently, "I know I can."
As the teaser unfolds, we catch glimpses of Reeves on horseback alongside his fellow officers, engaging in confrontations with both criminals and Confederate soldiers. In one scene, a young boy asks Reeves, "You a lawman or an outlaw?" to which Reeves, leaning against a post, replies, "A bit of both, I reckon."
Sheridan's 'Lawmen: Bass Reeves' will be a standalone anthology series, with forthcoming seasons exploring the tales of "other iconic lawmen and outlaws who have impacted history."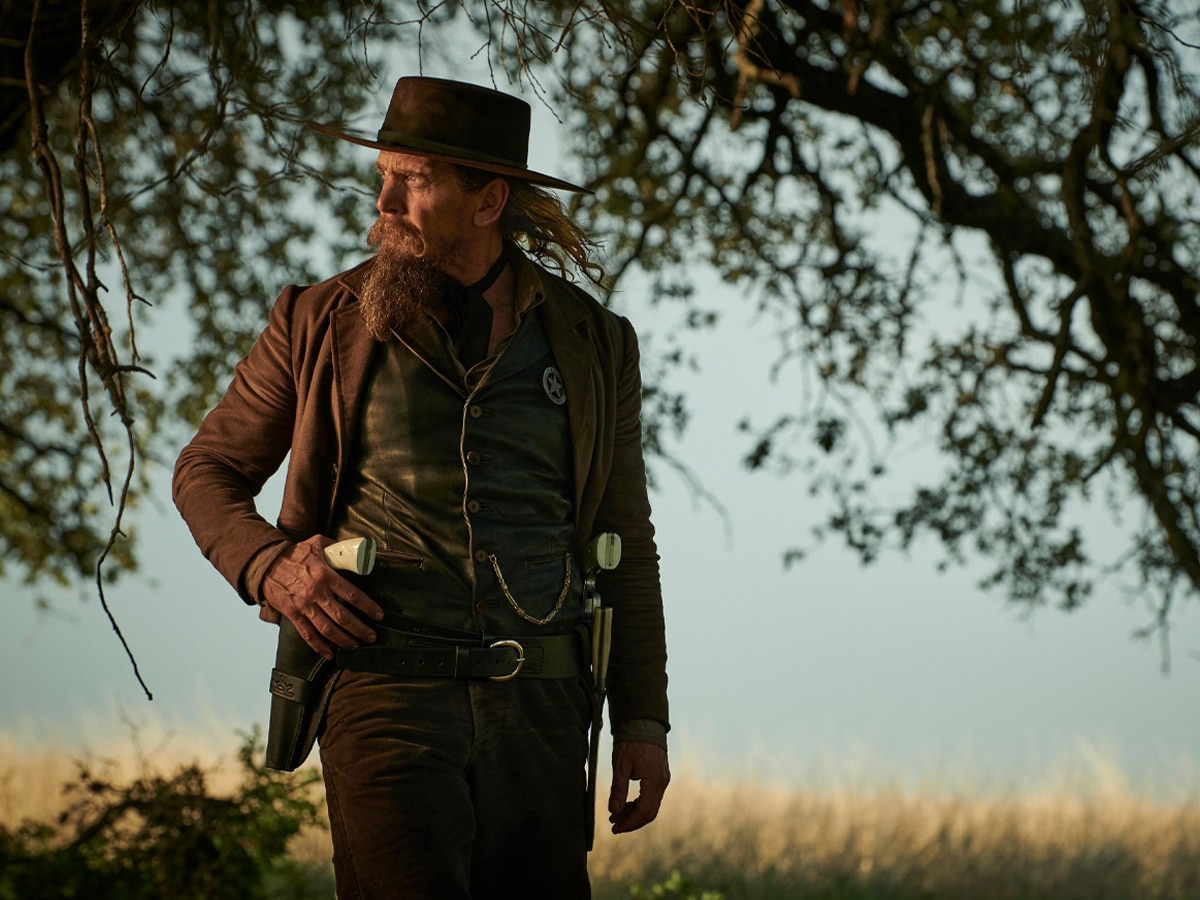 The first season will centre on the legendary lawman Bass Reeves, the first Black deputy of the U.S. Marshals. He's known for speaking several Native American languages, arresting over 3,000 outlaws, reportedly killing 14 without serious injury, and is also believed to have inspired The Lone Ranger.
Joining David Oyelowo in the cast for 'Lawmen: Bass Reeves' are some fantastic talents, including Lauren E. Banks, Demi Singleton, Forrest Goodluck, Barry Pepper, Donald Sutherland, and Dennis Quaid. Shea Whigham and Garrett Hedlund will make guest appearances, with recurring roles played by Joaquina Kalukango, Lonnie Chavis, Grantham Coleman, Tosin Morohunfola, Dale Dickey, Rob Morgan, Ryan O'Nan, Margot Bingham, Mo Brings Plenty, Justin Hurtt-Dunkley, and Bill Dawes.
The series was created for TV by Chad Feehan, who also serves as the show's executive producer and showrunner. The executive producers include Taylor Sheridan, David Oyelowo, David C. Glasser, Jessica Oyelowo, David Permut, Christina Alexandra Voros, Ron Burkle, Bob Yari, and David Hutkin. Lawmen is a collaborative production of MTV Entertainment Studios, 101 Studios, Bosque Ranch Productions by Taylor Sheridan, and Yoruba Saxon by David Oyelowo.
'Lawmen: Bass Reeves' is set to premiere on Paramount+ on November 5.