Attention all Australian Top Gun fans – are you ready to feel the need for speed? The blockbuster action sequel Top Gun: Maverick is now available to view on Apple TV, Binge and Paramount+, and none too soon. The original Top Gun was a masterpiece (no arguments there) so it was always going to be interesting to see how Tom Cruise and Co. would tackle Top Gun 2 (otherwise known as Top Gun: Maverick). Well, with a 96% score on Rotten Tomatoes and 8.3/10 on IMDB, you better believe the sequel is just as good (if not better) than the OG Top Gun.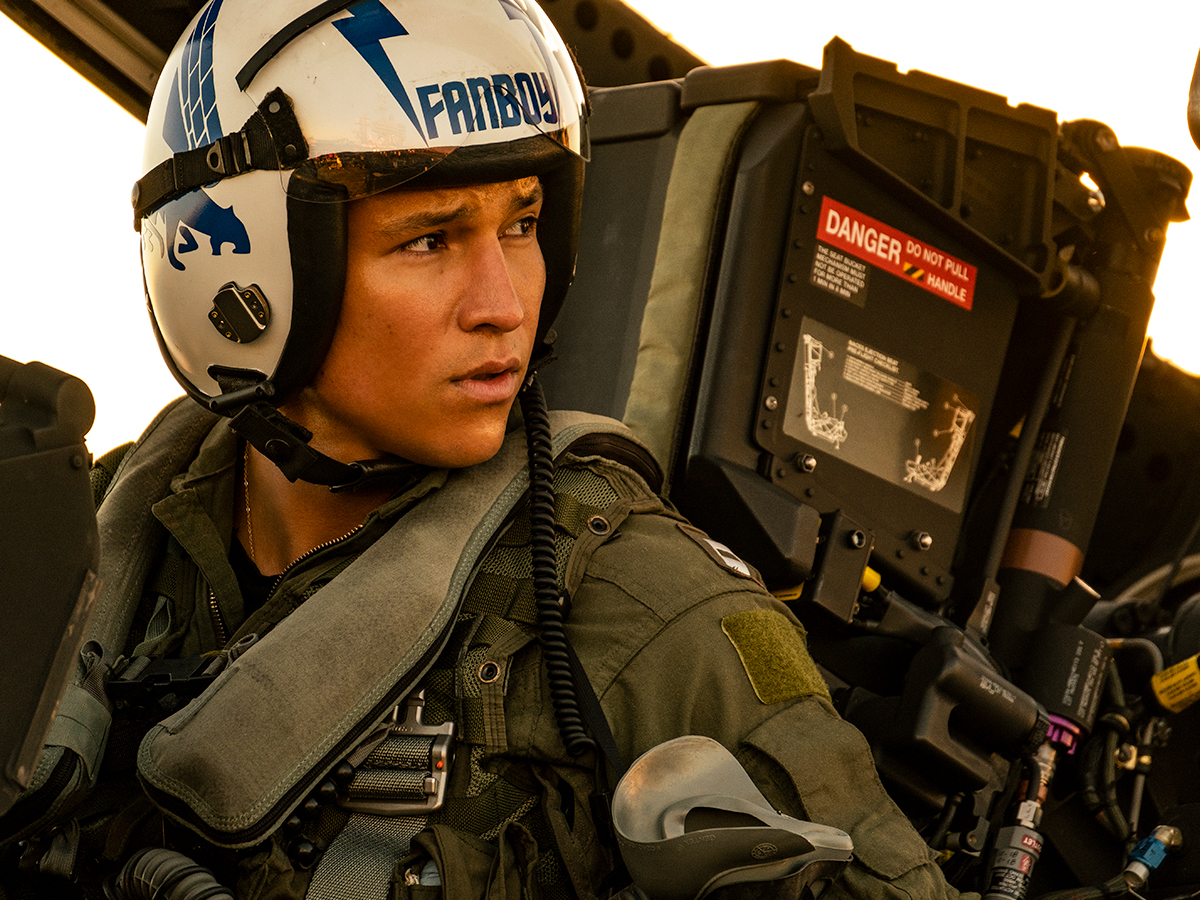 Where to Watch Top Gun 2
Alright, let's get to the important stuff first. As promised, we've done the research to find out where you can watch Top Gun 2 in Australia. So, at the time of writing, Top Gun: Maverick is available to stream on Apple TV, Binge and Paramount Plus. If you don't have an account with any of these streaming providers, we'd definitely recommend signing up for a free trial just to watch this epic film. Trust me, totally worth it!
Top Gun: Maverick Trailer
High-octane and full of action, the first official Top Gun: Maverick trailer was the perfect precursor for the film, however, it also revealed a lot of key information about the sequel. In the clip, we see Cruise go face to face with his "deepest fears", which looking at the unseasonably chiselled 59-year-old actor, appear to be ageing like a normal human being and touching carbs. While training a squad of new graduates, Maverick comes across Lt. Bradley "Rooster" Bradshaw, played by Miles Teller, the son of his late friend Nick "Goose" Bradshaw', sending the test pilot into a spin.
Top Gun: Maverick Cast
One of the most interesting aspects of the action blockbuster involved the cast themselves. As we explained when the film was first released, the production crew partnered with the Navy and real-life Top Gun pilots to ensure the overall accuracy of the finished product. As such, each actor underwent three months of gruelling prep work, learning to navigate the pressures of riding in a F/A 18 fighter jet.
As producer Jerry Bruckheimer revealed in a featurette clip, "the aviation sequences had to be real", making it all the more important that the cast understood the intricacies of what it takes to become a pilot. This meant they underwent a challenging 'underwater program' – in case they had to eject over the ocean – and an 'all-encompassing' flight training, where they gradually moved from smaller aircraft to full-sized fighter jets. Additionally, they also had to learn how to utilise the cameras and direct scenes themselves due to the nature of the scenes.
If you're anything like me and incessantly have to Google the cast of a film after watching it, the good news is I've already done the hard work for you. Here's a 'lil about each character as well as the actor/actress who plays them.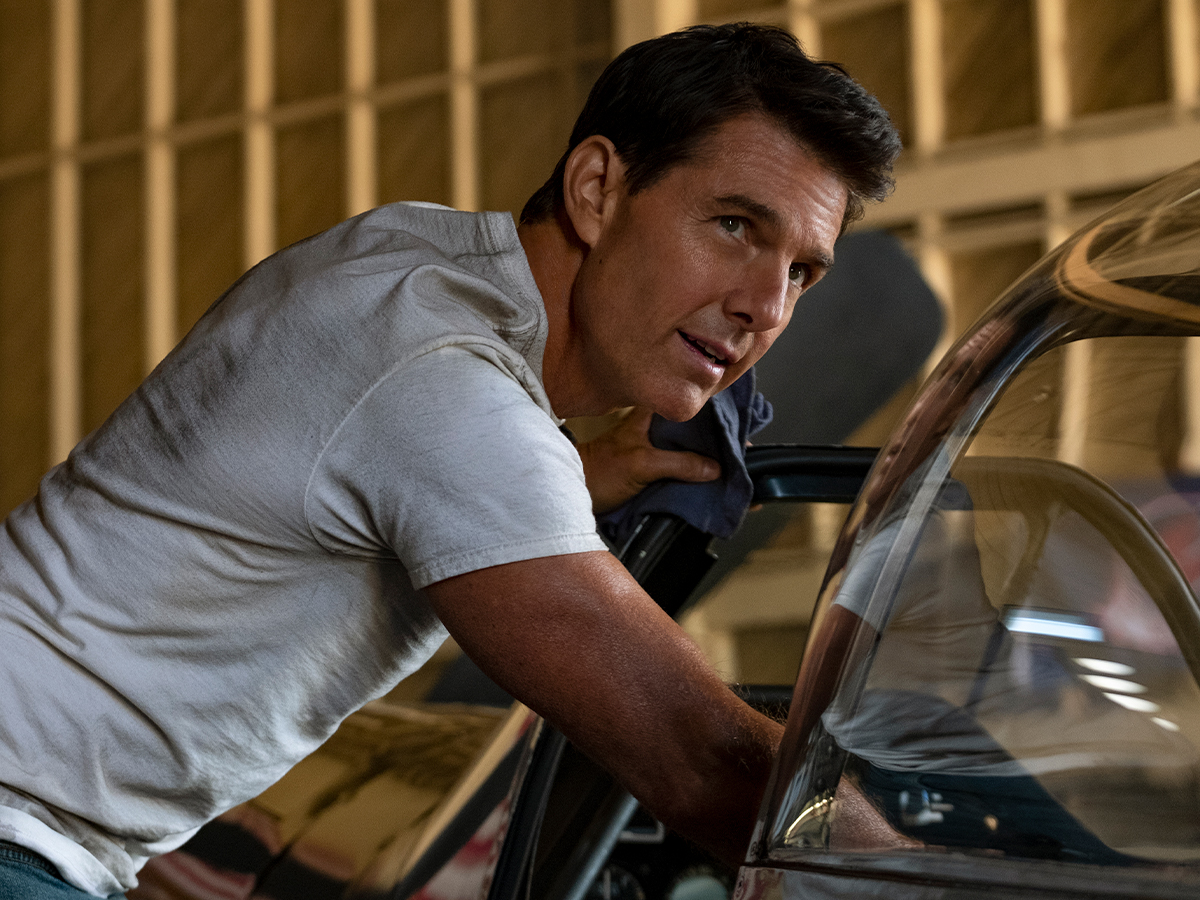 Tom Cruise as Pete Mitchell
Played by Tom Cruise (Mission Impossible, Rain Man, Minority Report, A Few Good Men), Captain Pete Mitchell is a talented (yet pretty dang reckless) fighter pilot in the United States Navy who is sent back to Top Gun school to train a new generation of pilots (including his former and deceased partner Goose's son, Bradley "Rooster" Bradshaw played by Miles Teller).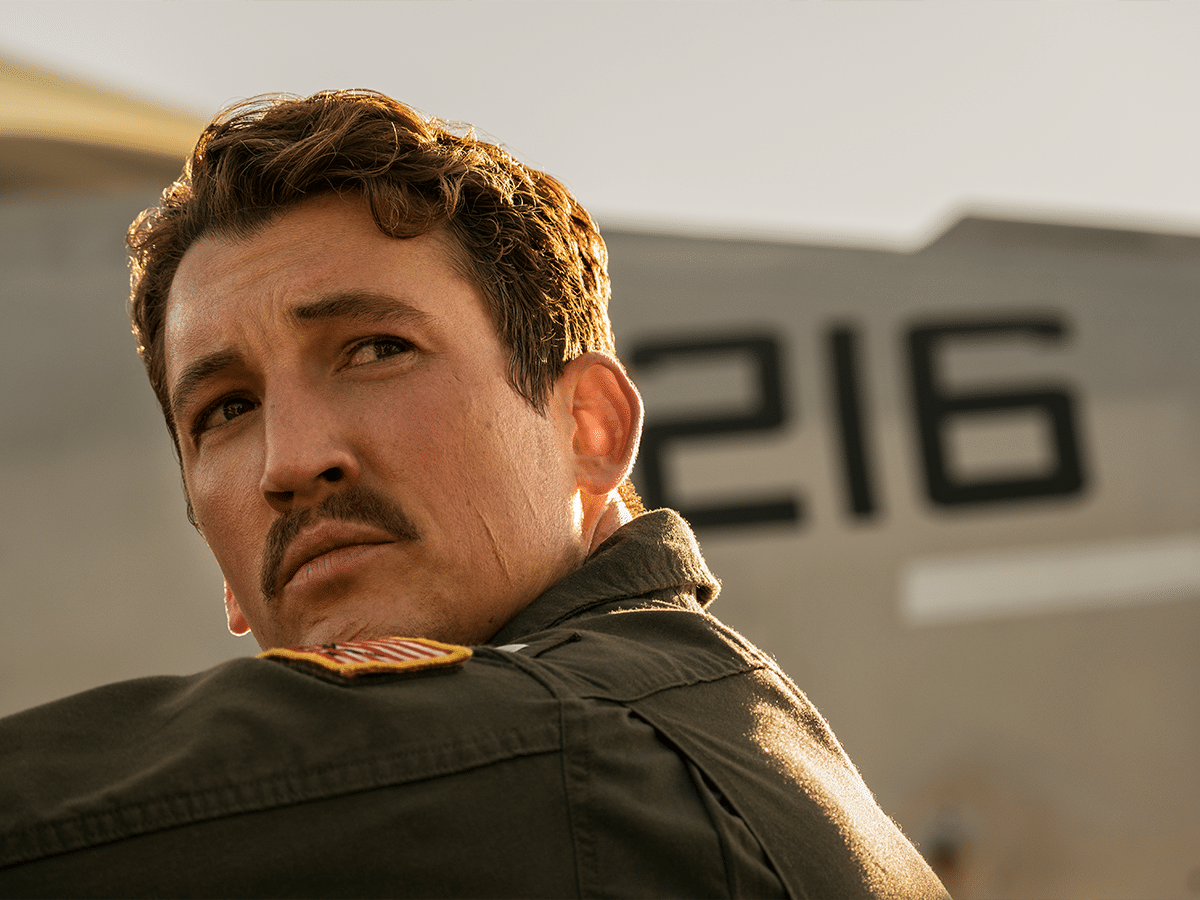 Miles Teller as Bradley Bradshaw
A role that really pushed Miles Teller (Whiplash, Fantastic Four, War Dogs, The Spectacular Now) into the spotlight, Bradley "Rooster" Bradshaw is the son of Nick "Goose" Bradshaw, who was Maverick's wingman and best friend in the OG movie (RIP, Goose). In Top Gun 2, Bradshaw is all grown up and eager to follow in his father's footsteps. However, Rooster grapples with the legacy of his father and forms a complicated relationship with Maverick, who he sees as both a mentor and a rival. Remarkably, Teller put on a huge amount of muscle to play the role, with his incredible workout and diet regime rivalling even Cruise's.
---
Featured Video from Man of Many
---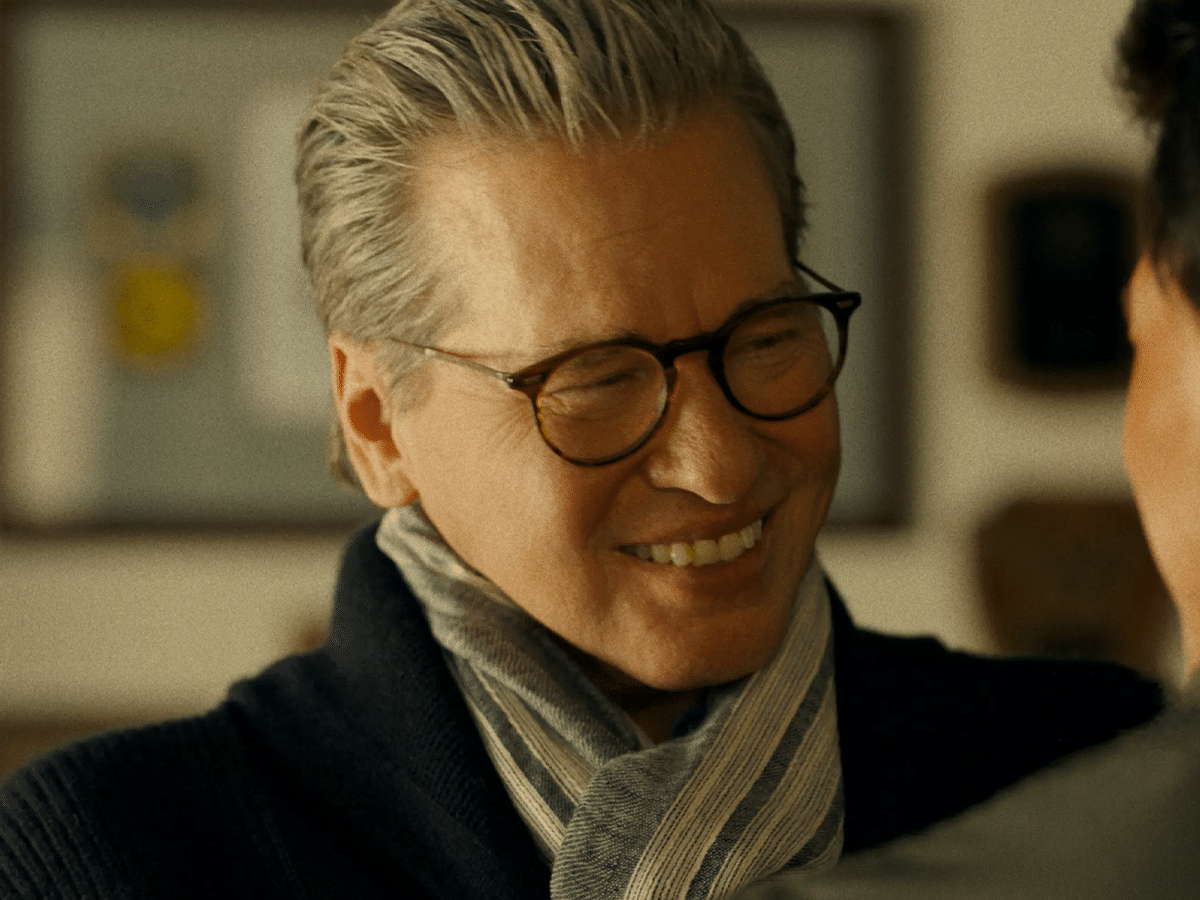 Val Kilmer as Tom Kazansky
Ahhh, Iceman. Val Kilmer (The Doors, Batman Forever, Heat, Tombstone) reprised his role as Tom "Iceman" Kazansky in Top Gun 2 (but with the new and improved title of commander of the U.S. Pacific Fleet). While not as central to the story as he was in the original movie, still played a key part in Top Gun: Maverick after being the catalyst for Maverick's return to Top Gun school.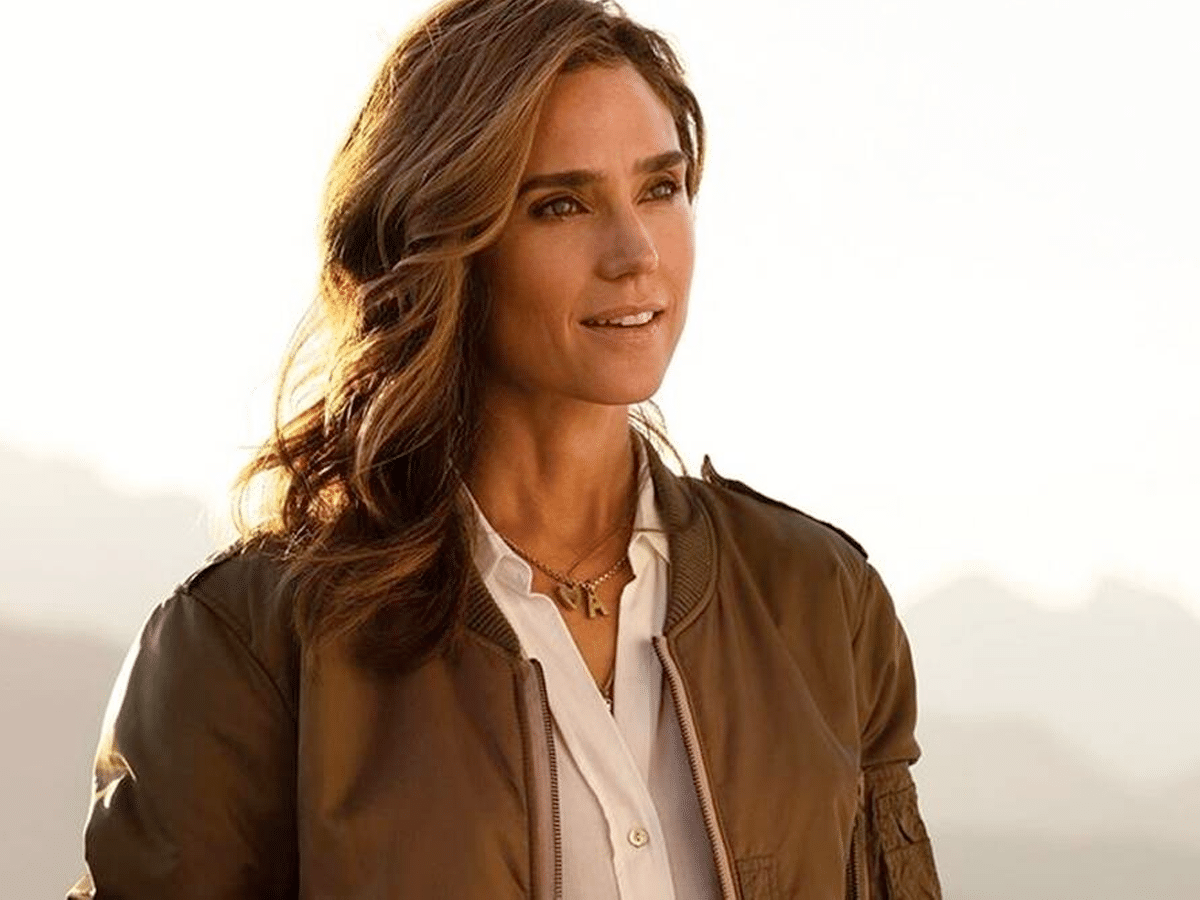 Jennifer Connelly as Penelope "Penny" Benjamin
Jennifer Connelly (A Beautiful Mind, Labyrinth, Requiem for a Dream, Blood Diamond) wasn't in the original Top Gun, with her character Penelope "Penny" Benjamin only being referenced in the first movie. However, in Top Gun 2, she's the owner of a popular bar near the aviation school. Her role isn't huge, but rather is part of a small (but cute) romance storyline with Maverick.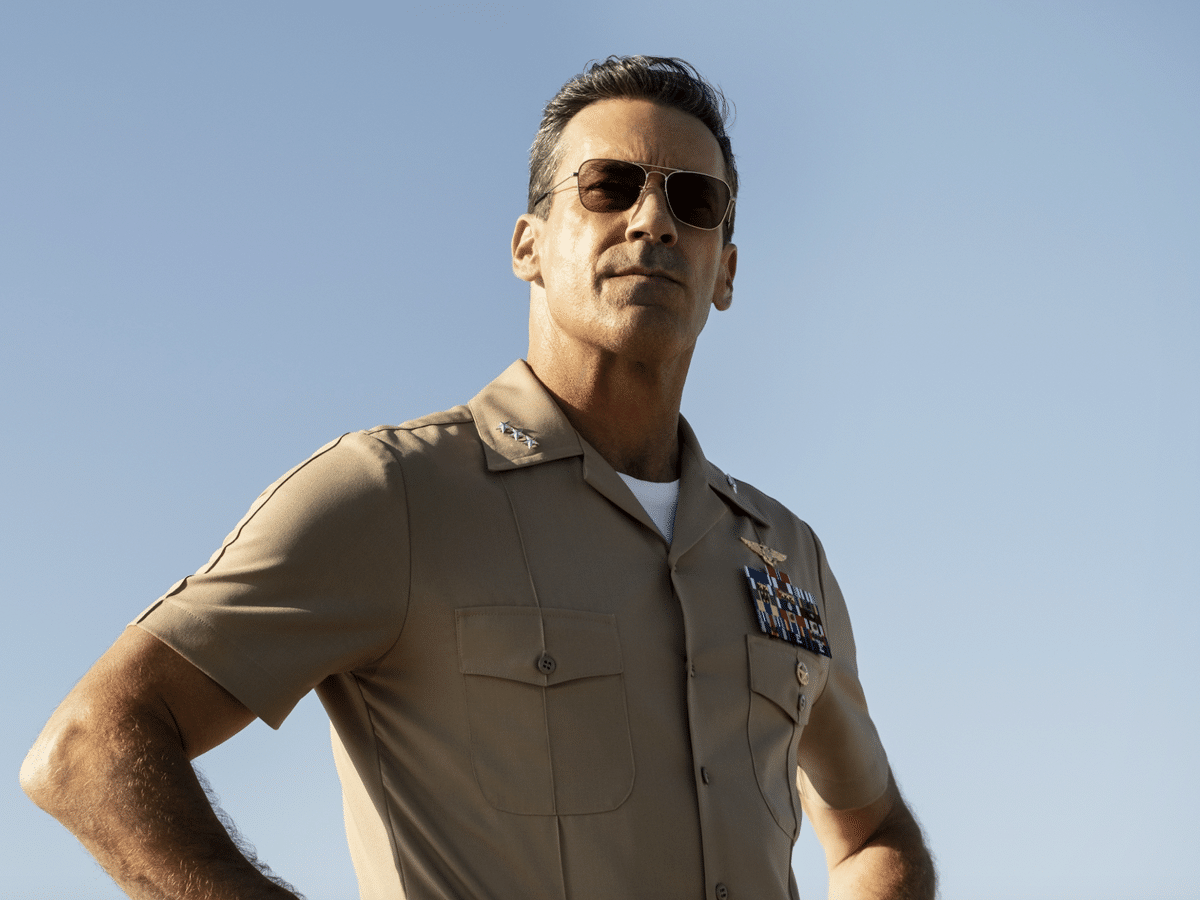 Jon Hamm as Vice Admiral Beau "Cyclone" Simpson
Jon Hamm (Mad Men, Baby Driver, The Town, Million Dollar Arm) plays the strict Vice Admiral Beau "Cyclone" Simpson who disagrees with Mavericks' reckless (yet brilliant IMO) teaching style. He counters Maverick's choices at every turn of the film, and even removes him from the Top Gun project at one point. While Cyclone never really comes around to approving Maverick's teaching style, it seems he does eventually come to realise Maverick truly is the best of the best fighter pilots.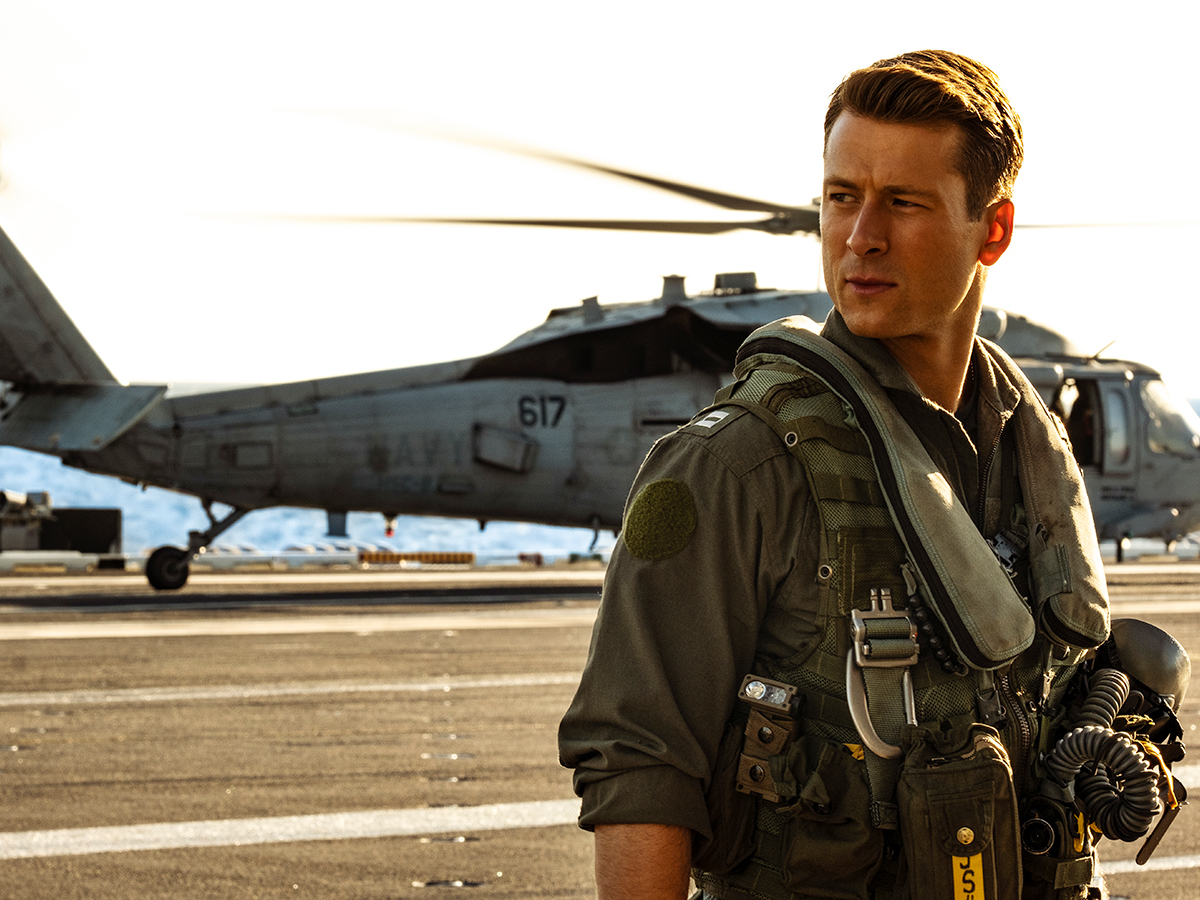 Glen Powell as LT Jake "Hangman" Seresin
Not quite a villain but more the "pick me, I'm the best, obviously" guy, Jake "Hangman" Seresin played by Glen Powell (Hidden Figures, The Guernsey Literary, The Expendables 3) is part of the elite Top Gun graduates selected to return to Top Gun school for the secret mission. He's basically the guy who thinks he's the best of the best but doesn't get selected as part of the final mission team. With a lovely redemption arc, Hangman does grow on you and becomes an important part of the Top Gun fam.
Ed Harris as Rear Admiral Chester "Hammer" Cain
Ed Harris (Apollo 13, The Truman Show, A Beautiful Mind, Pollock) plays Admiral Chester "Hammer" Cain, who tries to shut down the hypersonic "Darkstar" scramjet program and redirect the funds to other drone programs. So what does Maverick do? He decides to take the prototype to its Mach 10 speed objective to prove it's possible (but ultimately destroys the prototype in the process).
Top Gun: Maverick Plot
Directed by Joseph Kosinski (Tron: Legacy, Only the Brave, Oblivion), Top Gun: Maverick is the follow-up movie to the 1986 Top Gun movie. Set in the present day, it follows the titular character Pete "Maverick: Mitchell (Tom Cruise) as he returns to the Top Gun school to train a new generation of graduates for a dangerous mission that requires his special skills and expertise. Back at Top Gun school, Maverick runs into Lt. Bradley Bradshaw (Miles Teller), the son of Maverick's late friend and former partner Nick Bradshaw, aka 'Goose.' As Maverick prepares these elite pilots for their most challenging mission, the ghosts of his past come back to haunt him, and sacrifices must be made in order for the near-impossible mission to be a success.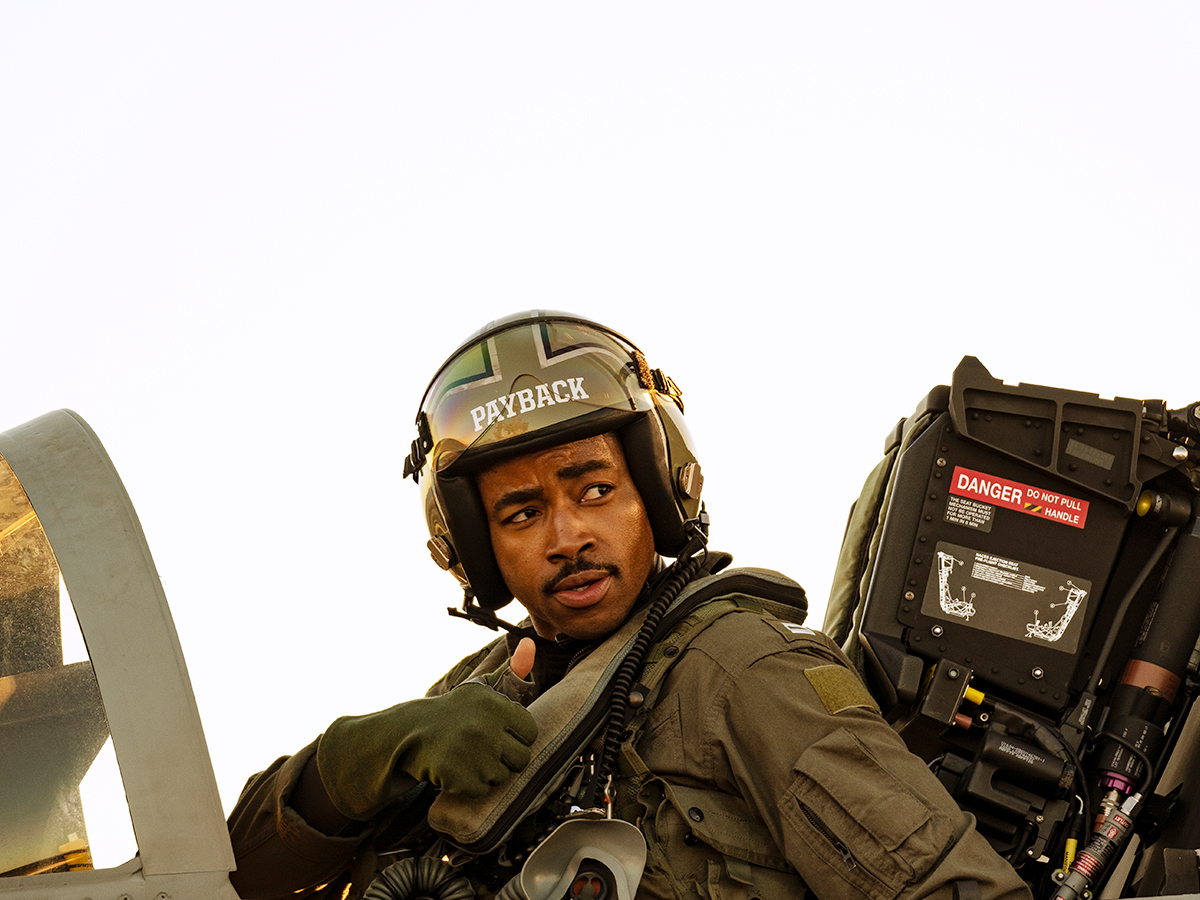 Top Gun: Maverick Release Date Australia
Top Gun: Maverick was originally supposed to air in cinemas in mid-2019 but was ultimately pushed back to allow the production to work out all the complex flight sequences. Then came the pandemic, so it was pushed back once again. It finally was released in Australian cinemas on 26 May 2022, grossing over $62 million in box office sales.
Top Gun 2 FAQs
How long is Top Gun: Maverick?
Top Gun: Maverick runs for 2 hours and 11 minutes, which is 21 minutes longer than the first Top Gun movie.
What is the Top Gun 2 release date in Australia?
After a delayed release due to the pandemic and scheduling conflicts, Top Gun 2 was released in Australian cinemas on May 26 2022.
Where can you watch Top Gun: Maverick in Australia?
You can currently watch Top Gun: Maverick on Apple TV, Binge and Paramount Plus.
---
Featured Video from Man of Many