INTERVIEW: Tennis Star Alex de Minaur on Hotel Quarantine and His 'Blockbuster' Battle with Nadal
It's not easy being a tennis player in Melbourne right now. The highly publicised and often-contentious Hotel Quaratine situation is getting more explosive by the day, but Alex de Minaur is blocking it all out. The 21-year-old is heading into the Australian Open next week as the country's top-ranked male, fresh off an ATP tour victory in Turkey. Now all he has to do is get back on the court.
You'll also like:
AFL Star Paddy Dangerfield on Tackling the Most Challenging Year of Footy Ever
Why Wimbledon is the Most Prestigious Tennis Tournament
Don't Call Marnus Labuschagne the Future of Australian Cricket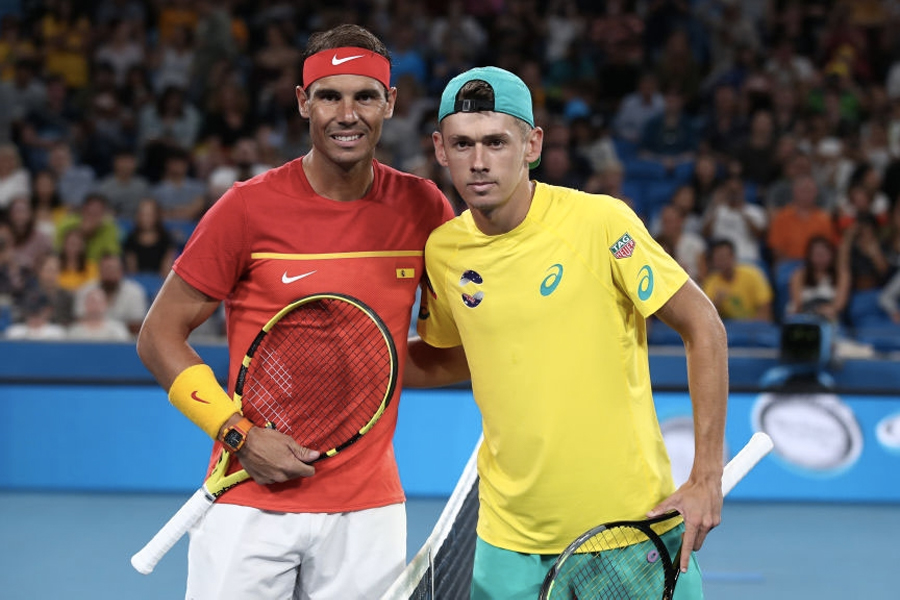 After two weeks holed up in a hotel room, with the occassional bout of freedom thrown in, de Minaur's release is imminent and so too is the pressure. For a nation that loves its sport, we haven't had much to cheer about on home soil. The last Australian to make the finals of our national tournament was Lleyton Hewitt way back in 2005. Determined and fiercely competitive, de Minaur has bones to be the next Aussie champ, but he'll have to go through an old foe to get there.
The 21-year-old has drawn a opening night battle against Rafael Nadal in the International Teams tournament, giving him a chance to exact revenge after falling to the former World Number One in January last year. It's set to be a showdown, but right now, de Minaur has his sights firmly set on the outside world.
We caught up with the Aussie superstar on his last day in quaratine to see how he's travelling and what he makes of the whole situation.
Q: Let's start with the obvious, how are you feeling? After two weeks in quarantine, you must be champing at the bit to get out on the court.
A: Oh absolutely. It's my last day in quarantine and I've really been looking forward to getting out. I've missed Melbourne a lot.
Q: The isolation has no doubt been a challenging experience mentally, but how have you managed to keep your body in grand slam shape?
A: I've been part of the fortunate group that has been able to leave the room for five hours a day and that's been a massive help. We've had the ability to go hit, go to the gym and work on our fitness during that time, which is exactly what we've needed. It's fairly staggered, you cross paths with some players, but we always stay with our cohort and training partner.
Q: Speaking of other players, there's been a lot of noise about the quarantine period and not all of it has been positive. Have you been keeping an eye on what other players are saying and if so, do you take much notice of it?
A: Obviously, it's been all over the news, but I think we've been extremely privileged to be in the position that we're in. We're very lucky to come here at all, especially those who have been able to get out for five hours a day, when the norm is 14-days hard quarantine. It's something that I know quite well.
I have a lot of team-mates and Aussie players who had to come back for the tournament and do that. Look, there's no secret why Australia has fared as well as it has so far. It's one of the safest places on the planet and the officials have done an amazing job to keep things going.
Q: Now tell me a little about the last 12 months. From the outside it looks like you really started to make some inroads late in 2020. Do you feel like your better place mentally and form wise this year than last?
Absolutely. This time last year, I had to pull out from the Aus Open due to injury and it was a really rough time. After going through that, we got back on track and played one tournament before COVID broke out and put a halt on the tour. It wasn't ideal but it's that type of year.
The benefit of the break is that I've worked on myself to be ready if this does happen again; if 2021 does have it's own complications. A lot of work has gone into the mental side, it's a difficult position to be in, but it's something that I'll take with me in the future. We as humans learn from experience and last year was definitely an experience. Thanks to last year, if we find ourselves in the same situation, I know I'm going to be able to handle far better.
Q: Now, being an Aussie, the Aus Open is a big tournament for you, but coming off the strange we've had and being our highest ranked male, this must be all the more important to put on a good show for the home crowd.
I've definitely been looking forward to coming back to play for a while. Last year was definitely tough, but looking forward, it's an exciting opportunity.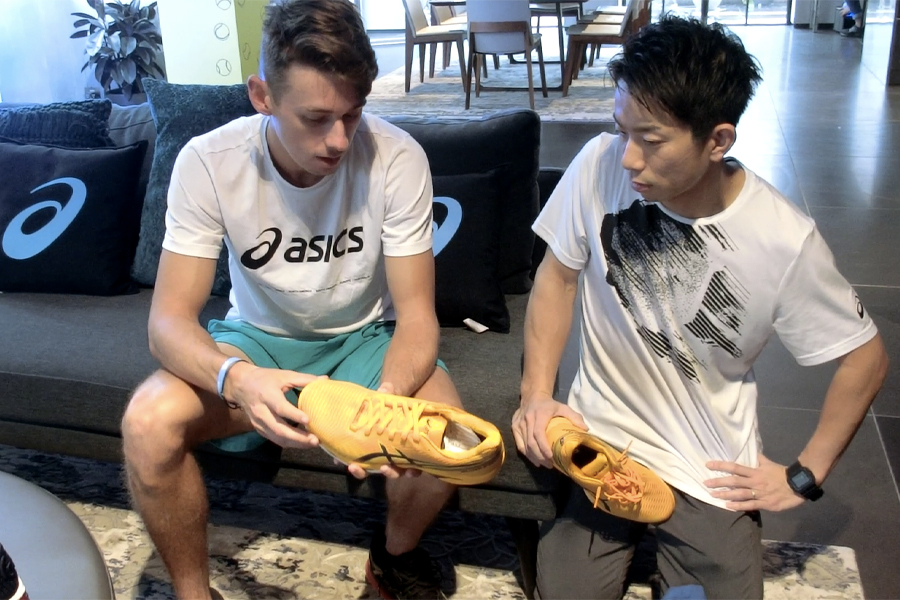 Q: It's not the only exciting thing you've been working though, tell us a little about your collaboration with ASICS. What was the experience like working with the brand on the new SOLUTION SPEED FF 2?
A: It's been amazing. ASICS has been a brand that has had my back from the early days, right through junior stages. It's been incredible to be able to grow with them and they've been there every step of the way. I never thought I would such input on the shoes they create, but right from day one, the team has been sending me shoes, asking for my feedback, tips, what I felt like could be improved for on-court performance. I really believe that what we have come up with is the best for the best. I didn't think you could improve on ASICS' past shoes, but they definitely have
Q: Well whatever you're doing, it's working for you. we're told the first time you wore in tournament was over Turkey, so they must be a bit of a lucky charm.
A: As of right now, it's a pretty good record. We'll try and keep that.
Q: Now, it's out of the frying pan and into for you. What's the plan to tackle Nadal next week?
A: It is a blockbuster. After everything that has gone on, it's going to be exciting. For me, it's an opportunity to play these top guys and that's where I want to be. I gad a great match against him last year, where I believe I really took it to him. Now it's just about preparing, come Tuesday, hopefully, all that planning and preparation pays off.
The Australian Open kicks off on Monday February 8 in Melbourne. You can find all a whole bunch more about Alex and ASICS's new collaborative tennis show via the link below.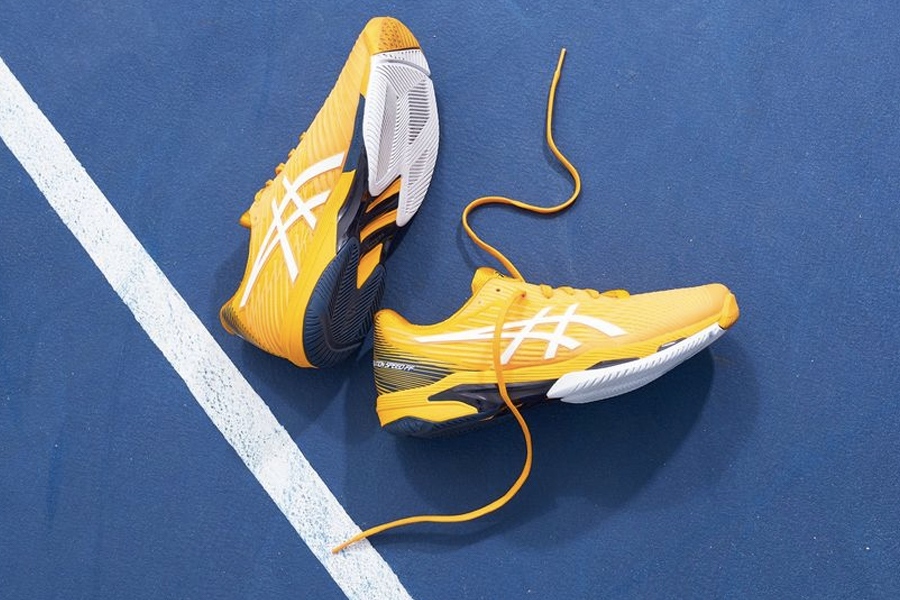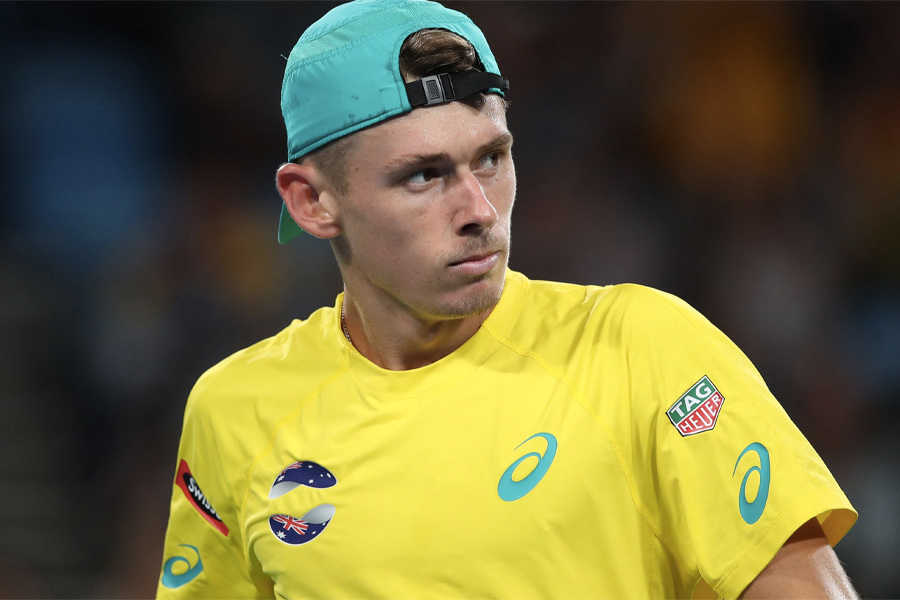 You'll also like:
AFL Star Paddy Dangerfield on Tackling the Most Challenging Year of Footy Ever
Go Karting on Ice is Coming to Sydney
Don't Call Marnus Labuschagne the Future of Australian Cricket