25 Most Jacked Olympians at Tokyo 2020
If you, like us, have spent the last two weeks glued to your TV watching the world's best athletes battle it out in sports we had forgotten existed, chances are you identified a common theme. Namely, we need to start doing more gymnastics. Take one look at the gymnastic field and you'll notice just how jacked Olympic athletes can get. The combination of core strength, upper body training and hyper-mobility make the acrobatic athletes just about the perfect human beings, but they have some stiff competition. Across the board, you find the Olympic Games are a smorgasbord of shredded bodies. Whether it is the taut shoulders and rippling triceps of the rowing team or the bevy of quad-zillas that dominate the velodrome, Toyko can lay claim to having the most ripped Olympians we've seen at a games in years. Carved from the finest stone and squeezed into lycra, the fittest Olympians at Toyko are a painful reminder of just how inadequate we really are.
You'll also like:
10 Wild Sports That Would Instantly Make the Olympics Better
50+ Olympic Memes That Are Pure Gold
9 Highest-Paid Olympic Athletes at Tokyo 2021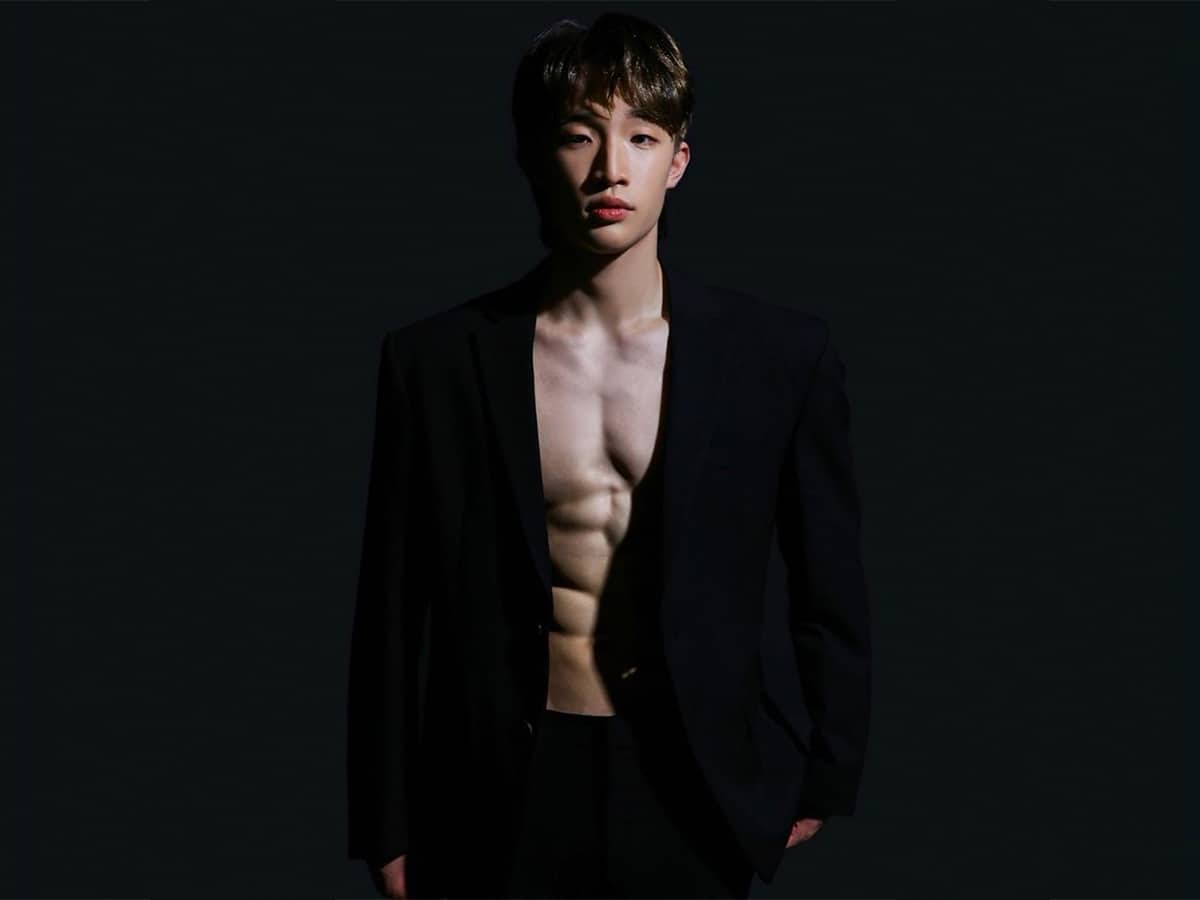 Most Jacked Olympians at Tokyo 2020
Keeping a close eye on the competition, we've approached our coverage of the Tokyo 2020 Olympics through a fitness lens. Noting down the most ripped Olympians in each category, we've compiled a list of athletes who prove training does pay off. Unsurprising, disciplines like gymnastics and swimming feature prominently, due to the traditional resistance training and condition requirements of the sport. Naturally, few long-distance runners made the list, however, if we were judging things based on body fat, you'd be hard-pressed to find a leaner category.
From a physiological perspective, it should come as no surprise. Sports where explosive speed and strength are necessary generally require more lean muscle for optimum performance. Sprinting, for example, is a short, explosive movement that breaks muscle fibres without burning too many calories. As a result, power is key and lower-leg strength is critical to immediate acceleration.
With that in mind, we pulled together a list of the most jacked, shredded and fittest Olympians at Tokyo 2020. While some of them failed to walk away with the gold or even a mention in nightly round-up, it certainly wasn't for lack of effort in the gym. Here is a list of the most ripped Olympians you may or may not have seen before.
1. Caeleb Dressel
Unsurprisingly, Caeleb Dressel leads the charge when it comes to the most jacked Olympians in Tokyo. The swimming superstar is just about as shredded as it gets, which is all the more infuriating when you realise he's actually great at his sport and a seemingly nice person. Truly, the kind of guy you hate to love.
Sport: Swimming
Country: USA
Born: 16 August 1996 (age 24 years), Green Cove Springs, Florida, United States
Height: 1.91 m
Weight: 88 kg
Spouse(s): Meghan Haila Dressel
Education: University of Florida, Clay High School
Siblings: Sherridon Dressel, Tyler Dressel, Kaitlyn Dressel
2. Kim Ji Wook
Kim Ji Wook might be the most aesthetic person in Tokyo. The Korean diver has movie-star looks, legions of fans and an immense amount of talent. Honestly, not sure why this guy isn't everywhere at the Olympics.
Sport: Diving
Country: Republic of Korea
Born: 26 March 2001 (age 20 years)
3. Arthur Zanetti
Have a go at the pythons on this unit. Greek gymnast Arthur Zanetti can probably stake his claim for having the biggest biceps at the Olympics. The two-time Olympic medalist is a fan favourite both among gymnastic circles and here at Man of Many. An avid watch collector, Zanetti knows a thing a two about style.
Sport: Gymnastics
Country: Brazil
Born: 16 April 1990 (age 31 years), São Caetano do Sul, State of São Paulo, Brazil
Height: 1.56 m
Weight: 61 kg
Spouse: Jéssica Coutinho (m. 2018)
Siblings: Victor Zanetti
Parents: Archimedes Zanetti, Roseane Zanetti
4. Valarie Allman
American track and field athlete Valarie Allman is an absolute weapon. Tall, strong and fiercely competitive, the Gold Medal Winner is a force to be reckoned with on the track. Needless to say, she cuts an imposing figure.
Sport: Athletics
Country: USA
Born: 23 February 1995 (age 26 years), Newark, Delaware, United States
Height: 1.83 m
Education: Silver Creek High School
Event: Discus throw
Sport: Track and field
College team: Stanford Cardinal
Gold medal: Athletics at the 2020 Summer Olympics – Women's discus throw
5. Gable Steveson
This guy is enormous. Weighing in at 118kg, Gable Steveson isn't exactly the leanest Olympian out there, but he may be one of the most powerful. Apparently, this absolute unit of a human being is only 21-years-old, which we simply refuse to believe.
Sport: Wrestling
Country: USA
Born: 31 May 2000 (age 21 years), Apple Valley, Minnesota, United States
Height: 1.85 m
Weight: 118 kg
Education: Apple Valley High School
College team: Minnesota Golden Gophers wrestling
6. Sam Mikulak
The big gun with big guns, Sam Mikulak is one of the USA's best weapons in the gymnastics arena. The 28-year-old has been a star of the sport for years, but 2021 will be the last time you get to marvel at this dude's ridiculous physique. Earlier this year, Mikulak announced that Tokyo would be his last Olympics.
Sport: Gymnastics
Country: USA
Born: 13 October 1992 (age 28 years), Corona Del Mar, Newport Beach, California, United States
Height: 1.67 m
Weight: 64 kg
Parents: Stephen Mikulak, Tina Mikulak
Education: University of California, Berkeley, University of Michigan, Corona del Mar High School
Siblings: Alex Mikulak
7. Tom Daley
He's probably come out of Tokyo better known for his knitting, but Tom Daley has definitely put the work in at the gym. The British diver is one of the fittest Olympians in Tokyo and a true icon of the sport.
Sport: Diving
Country: Great Britain
Born: 21 May 1994 (age 27 years), Plymouth, United Kingdom
Height: 1.77 m
Weight: 74 kg
Spouse: Dustin Lance Black (m. 2017)
Children: Robert Ray Black-Daley
Siblings: Ben Daley, William Daley
8. Ferdinand Omanyala Omurwa
While Kenya is best known for dominating long-distance events, Ferdinand Omanyala Omurwa is tackling the sprint circuit, and he's got the physique to do it. Lean and jacked, this Olympian really took it to the Gold Medal winner.
Sport: Athletics
Country: Kenya
Born: 3 August 1996 (age 25 years), Nairobi, Kenya
Education: University of Nairobi
9. Enoch Adegoke
Sadly, Adegoke suffered a torn hamstring in the 100m finals, where he was expected to place, but that hasn't quashed our love for the Nigerian sprinter. With arms like cannons and quads to match, the 5 ft 7 speedster is built like a ball of muscle.
Sport: Athletics
Country: Nigeria
Born: 8 March 2000 (age 21 years), Igbeti, Nigeria
Weight: 71 kg
Height: 5 ft 7 in (170 cm)
Event: 100 metres
Education: Obafemi Awolowo University
10. Nestor Abad
There must be something in the water in Spain. Nestor Abad is another athlete to come out of the European country with a superhuman physique. The 28-year-old gymnast trains six times a week to keep in shape and prepare for his event.
Sport: Gymnastics
Country: Spain
Born: 29 March 1993 (age 28 years), Alcoi, Spain
Height: 1.67 m
Weight: 64 kg
11. Mitch Larkin
Long and lanky, Mitch Larkin isn't exactly jacked, but he's lean as hell. The 28-year-old with the John Lennon glasses picked up a silver in Rio and a boatload of fans as well.
Sport: Swimming
Country: Australia
Born: 9 July 1993 (age 28 years), Buderim
Height: 1.87 m
Weight: 72 kg
Parents: Peter Larkin, Judy Larkin
Education: QUT Gardens Point Campus, John Paul College
12. Hana Basic
Hana Basic is one of the most shredded human beings on earth. The Aussie sprinter's dedication to fitness and performance is unshakable, as is her commitment to the country. Born in Australia to Bosnian parents, Hana was firm in her position to run for Australia, and we're all the more thankful for it.
Sport: Athletics
Country: Australia
Born: 22 January 1996 (age 25 years), Melbourne
Event: Sprint
Education: Carey Baptist Grammar School
13. Tyson Bull
Aussie lad Tyson Bull might not be the biggest athlete on the bill, but he scores points for being insanely shredded. The Melbourne gymnast initially started gymnastics "to get good foundation skills for other sports". It's turned out pretty well for him.
Sport: Gymnastics
Country: Australia
Born: 21 May 1993 (age 28 years), Melbourne
Height: 1.73 m
14. Bart Benjamin Deurloo
The only entry on the list to come out of The Netherlands, Bart Deurloo is a massive unit. Back in 2016, he became the first male Dutch artistic gymnast to reach the individual all-around final at the Olympic Games.
Sport: Gymnastics
Country: The Netherlands
Born: February 23, 1991 (age 30)
Height: 1.75 (5 ft 9 in)
Weight: 65 kg (143 lb)
15. Lee Junho
This dude looks like a model. Nearly zero per cent bodyfat and chiselled features, we're not sure how Lee Junho doesn't make up a good 80 per cent of Korea's screen time.
Sport: Gymnastics
Country: Republic of Korea
Born: 22 October 1995 (age 25 years)
Height: 1.7 m
Education: Korea National Sport University
Medal: Gymnastics at the 2018 Asian Games – Men's artistic team
Teammates: Park Min-soo, Kim Han-sol, Lee Hyeokjung, Lee Jaeseong
16. Lis Carrington
Lisa Carrington, better known a Lis, is a rowing icon. With shoulders that would make Dwayne Johnson jealous, the Kiwi has been tearing up the canoe sprint scene for over a decade.
Sport: Rowing
Country: New Zealand
Born" 23 June 1989 (age 32) Tauranga, New Zealand
Height: 1.68 m (5 ft 6 in)
Weight: 63 kg (139 lb)
17. Nikita Nagornyy
Russian gymnast Nikita Nagornyy is like uber-famous in his home country. Earlier this year, the 24-year-old was named the Ministry of Sports of Russia's 2020 Athlete of the Year.
Sport: ROC
Country: Gymnastics
Born: 12 February 1997 (age 24 years), Rostov-on-Don, Russia
Height: 1.68 m
Weight: 66 kg
Partner: Daria Spiridonova (2018–)
Teammates: Artur Dalaloyan, David Belyavskiy, Denis Ablyazin, Ivan Stretovich, Nikolai Kuksenkov
18. Semi Radradra
Aussies know Semi well. After years dominating the NRL, the big Fijian made the step into the world of Rugby Sevens and hasn't looked back since. Ultra-shredded, the try-scoring machine isn't just strong, he's 'farm-strong'. "As soon as you can hold a knife, you go straight to the farm," Radradra told the Daily Mail. "After school, my dad would say, 'Make sure you plant 20 cabbages or 20 taro before you go to rugby'."
Sport: Rugby Sevens
Country: Fiji
Born: 13 June 1992 (age 29 years), Suva, Fiji
Height: 1.9 m
Weight: 100 kg
Career start: 2013
Spouse: Vika Fifita
Awards: Dally M Award Best Winger, Dally M Award Top Tryscorer
19. Eleftherios Petrounias
Another gymnast to make the list, Eleftherios Petrounias has the kind of body you'd find on a CrossFit Games podium. Specialising in the Olympic Rings, Petrounias has incredible core strength, and it shows. Don't believe us? His nickname is literally 'Lord of the Rings'.
Sport: Gymnastics
Country: Greece
Born: 30 November 1990 (age 30 years), Athens, Greece
Height: 1.64 m
Weight: 62 kg
Spouse: Vasiliki Millousi (m. 2019)
Parents: Sofia Petrounia, Panagiotis Petrounias
20. Odei Jainaga
Javelin definitely isn't the sport you think of when you list out the fittest Olympians, but Spanish star Odei Jainaga is helping to change that. The 23-year-old recently posted a series of pics in the lead-up to the event, which undoubtedly scored him a bunch of new fans. Not sure about the oil, but you can't deny his physique is impressive.
Sport: Javelin
Country: Spain
Born: 14 October 1997 (age 23 years), Municipality of Eibar, Spain
21. Rai Benjamin
While not the biggest athlete on this list, Rai Benjamin can lay claim to being one of the most shredded Olympians in Tokyo. Weighing 77kgs and standing 1.91m tall, the 400m runner has practically no body fat.
Sport: Athletics
Country: USA
Born: 27 July 1997 (age 24 years), Mount Vernon, New York, United States
Height: 1.91 m
Weight: 77 kg
Parents: Winston Benjamin
Education: University of Southern California
Coached by: Joanna Hayes; Quincy Watts; Caryl Smith Gilbert
22. Josh Turner
Like Pharlap and Russell Crowe, New Zealand-born Josh Turner is now firmly Australian. The rugby sevens star was a qualified personal trainer before he began playing rugby full-time, and it shows. The dude is straight-up jacked.
Sport: Australia
Country: Rugby Sevens
Born: 23 September 1995 (age 25 years)
Height: 1.8 m
Weight: 78 kg
23. Daniel Watkins
Aussie competitor Daniel Watkins is known for two things – canoe slalom and forearms. The Tassie boy has grip strength for days, and perhaps more impressively, he's all about the van- life. "For the last five years, I have been living in my van for a few months each year," he said in the lead up to the Olympics. "It keeps me connected to why I took up the sport to begin with – getting into the wilderness, getting out on rivers and enjoying time with friends and family."
Sport: Rowing
Country: Australia
Born: 21 November 1995 (age 25 years)
24. Jack Laugher
Diver and MBE holder Jack Laugher has represented Great Britain at the Olympics since 2016. He originally planned to retire before the 2020 Games due to injury, but the postponement saw him change his mind. "I was really looking forward to being able to compete at the Olympics and then take a good amount of time off, let myself rest and my body regenerate itself really. Now I guess what's going to happen is we'll be competing in 2021 then I'll take a little break and then compete at 2022 at the Commonwealth Games." Consider he is shredded AF, we don't see why not.
Sport: Diving
Country: Great Britain
Born: 30 January 1995 (age 26 years), Harrogate, United Kingdom
Height: 1.66 m
Weight: 65 kg
Siblings: Katie Laugher
Parents: Jackie Laugher, David Laugher
25. Isaquias Queiroz
Brazilian sprint canoeist Isaquias Queiroz dos Santos is the only Brazilian athlete to ever win three medals in a single edition of the Olympic Games. He's also got rear delts that have been carved out of stone.
Sport: Rowing
Country: Brazil
Born: 3 January 1994 (age 27 years), Ubaitaba, State of Bahia, Brazil
Height: 1.75 m
Spouse: Laina Guimarães (m. 2017)
Siblings: Lucas Queiroz, Rogério Queiroz
You'll also like:
10 Wild Sports That Would Instantly Make the Olympics Better
50+ Olympic Memes That Are Pure Gold
9 Highest-Paid Olympic Athletes at Tokyo 2021
General FAQs
Which country won the Tokyo Olympics?
At the time of writing, China is currently leading the overall medal tally, closely followed by the United States of America and host nation Japan.
Who is the most successful Olympian of all time?
Michael Phelps is the most successful Olympian of all time, with 23 gold medals, plus three silver and two bronze across four Olympic Games from Athens 2004 to Rio 2016.