Paul Gallen vs Justis Huni: Result, Highlights, Knock-Out
Former NRL star Paul Gallen has suffered defeat at the hands of upcoming boxing prodigy Justis Huni. The Australian Heavyweight Champion defeated Gallen in the 10th and final round of their battle, which saw 12-0 with 11 knockouts, Gallen finally meet his match.
When: Wednesday, June 16
Where: ICC Exhibition Center at Darling Harbour
How to Watch: Main Event on Foxtel and Kayo
Odds: Gallen $5, Huni $1.15
Gallen: 11-1
Huni: 4-0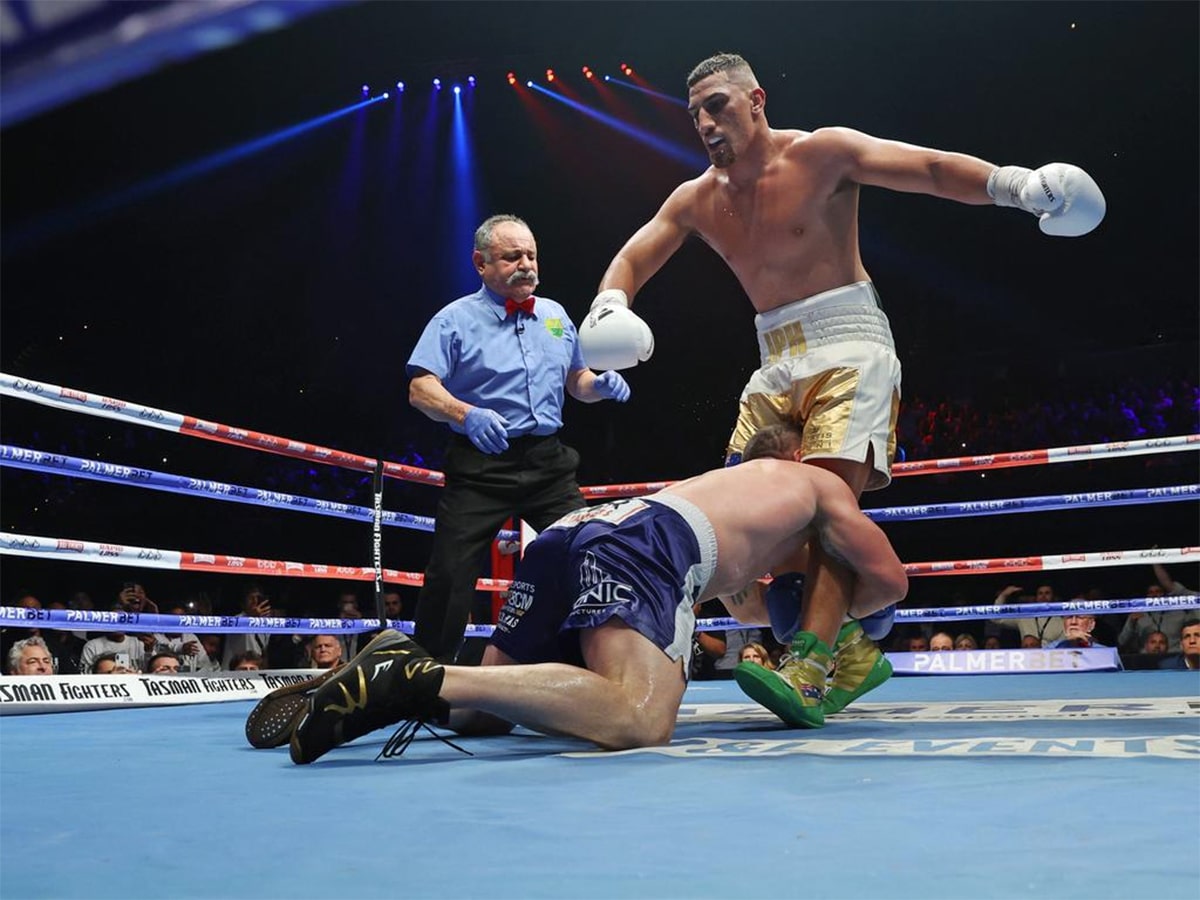 Gallen vs Huni Result
At 10:25pm on Wednesday night at the ICC Aware Super Theatre in Sydney, Paul Gallen's long-standing unbeaten run came to an end. But it wasn't the flogging some fight fans were predicting. After apparently suffering a broken rib in the second round, the 39-year-old former NSW captain battled on for another eight rounds. The far bigger and more polished Huni toyed with Gallen repeatedly, even knocking him down in the third, however, Gallen pushed on. It wasn't until the tenth round, when Huni delivered a series of blows that Gallen fell for the final time, taking down his opponent in the process. The official call off the fight and Gallen's undefeated run came to a close.
Paul Gallen vs Justis Huni Time in Australia
Paul Gallen v Justis Huni aired across the country on Wednesday 16 June at 7 pm AEST. And if it wasn't for his 11-1 record we'd be pretty concerned for old mate Gallen. Between his balls which are, according to Dean Lonergan, "the size of watermelons made of steel," we're going to get a decent fight. Which is (almost ironically) something fans have been longing for since all this celebrity boxing started popping up.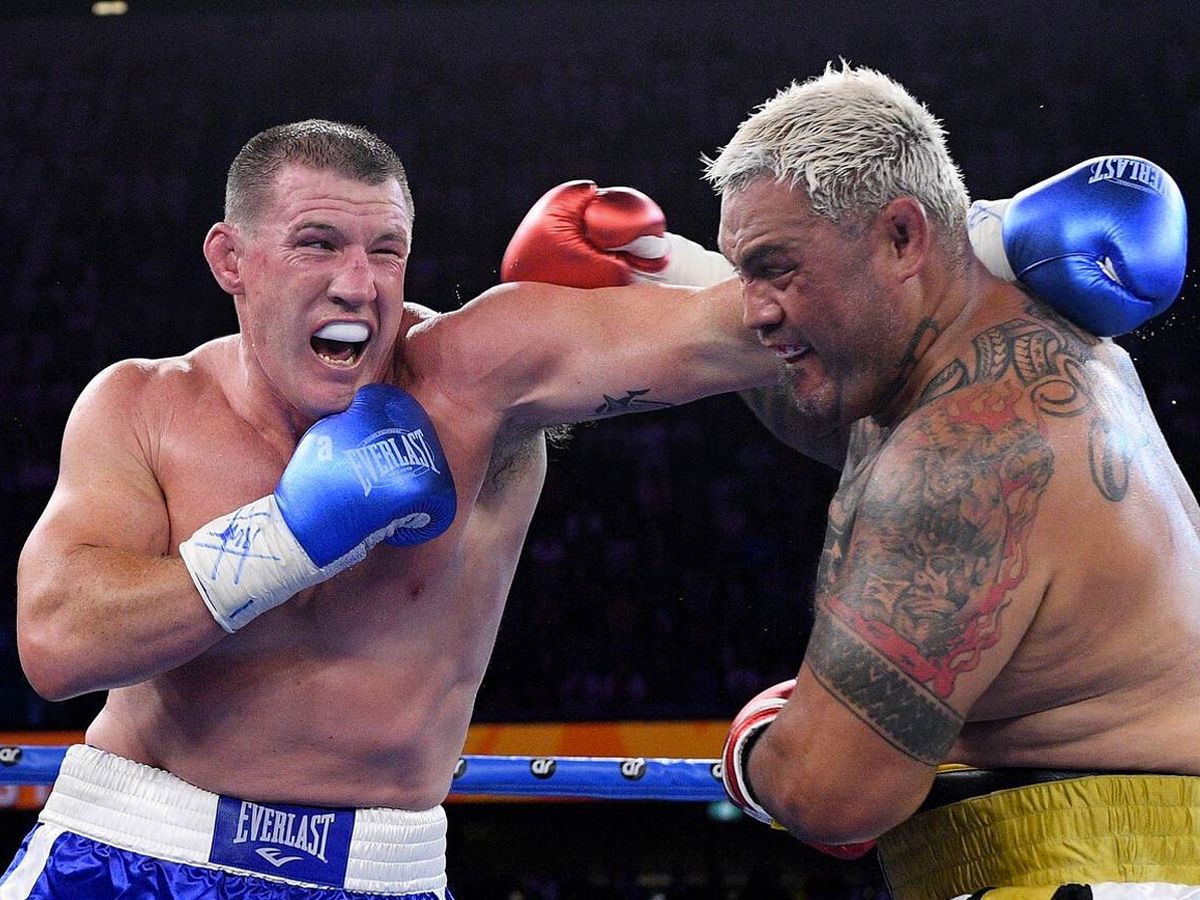 Rules
The faceoff was all talk as usual between two of Australia's toughest competitors. With the former NRL star explicating a serious promise to end Huni's Olympic dream by breaking almost every bone in his body when they finally step into the ring.
"Whether I break your jaw, break your face, break your arm. I don't care what it is. I'm going to do everything I can to break something in you so you don't go to the Olympics," – said Gallen
Unfortunately for Gallen, the fight will take place under the watchful eye of the IBF/ USBA heavyweight governing body. You can check out the link below for a full breakdown of the rules.
---
Featured Video from Man of Many
---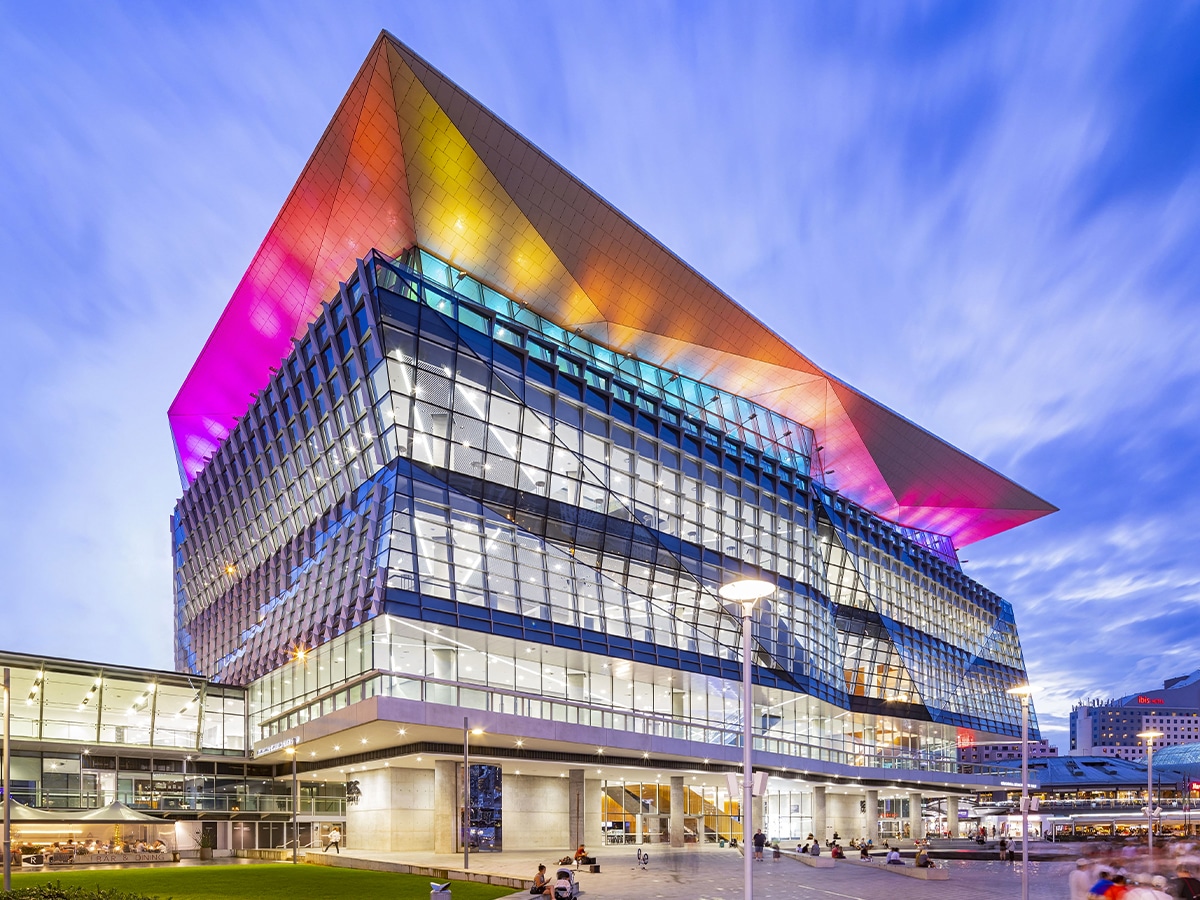 Venue
The fight took place at the ICC Sydney Convention and Exhibition Centre, the location took some time to decide upon with a venue not agreed until early May. In fact, Gallen threatened to give up on the fight altogether if Dean Lonergan (promoter) tried to change it to Queensland as proposed. After all, Gallen was the Blues captain during the famous 2014 win which snapped an 8-year drought, so he understands he isn't going to be the most popular person north of the NSW border.
"I'm glad Justis is here today, me and Jus have a responsibility to boxing to promote this fight… He was supposed to turn up to NRL 360 last night and didn't. Again a no-show which is really disappointing," said Gallen
Justis Huni himself was a no show earlier in the week. Here's hoping that Huni shows up for the fight on Wednesday where promoter Lonergan reckons Gallen has "less than zero per cent chance of winning".
Located in: Darling Harbour
Address: 14 Darling Dr, Sydney NSW 2000
Architects: John Andrews, Philip Cox
Owner: Government of New South Wales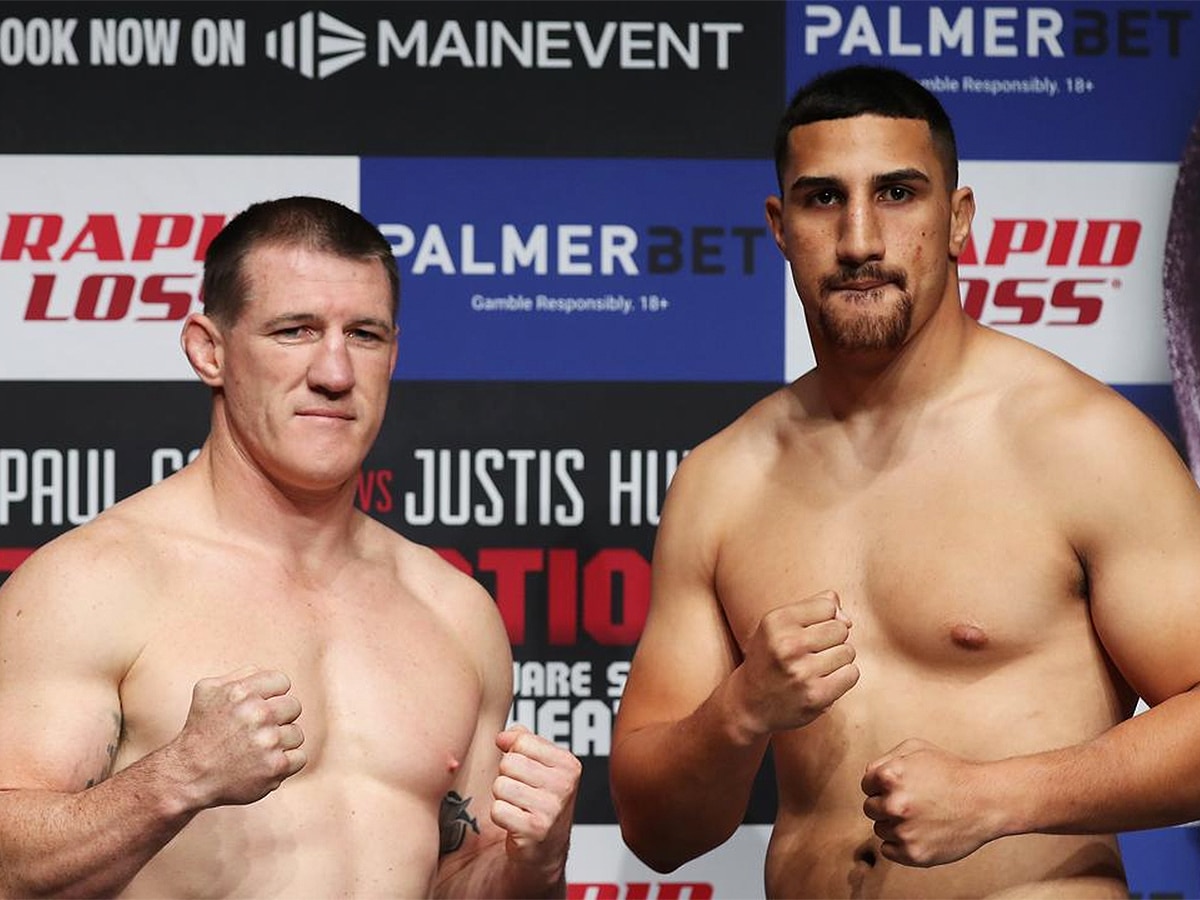 Where to Watch Gallen vs Huni
You can watch Paul Gallen v Justis Huni on Main Event available on Foxtel and Kayo, Wednesday 16 June at 7pm AEST for AU$59.95.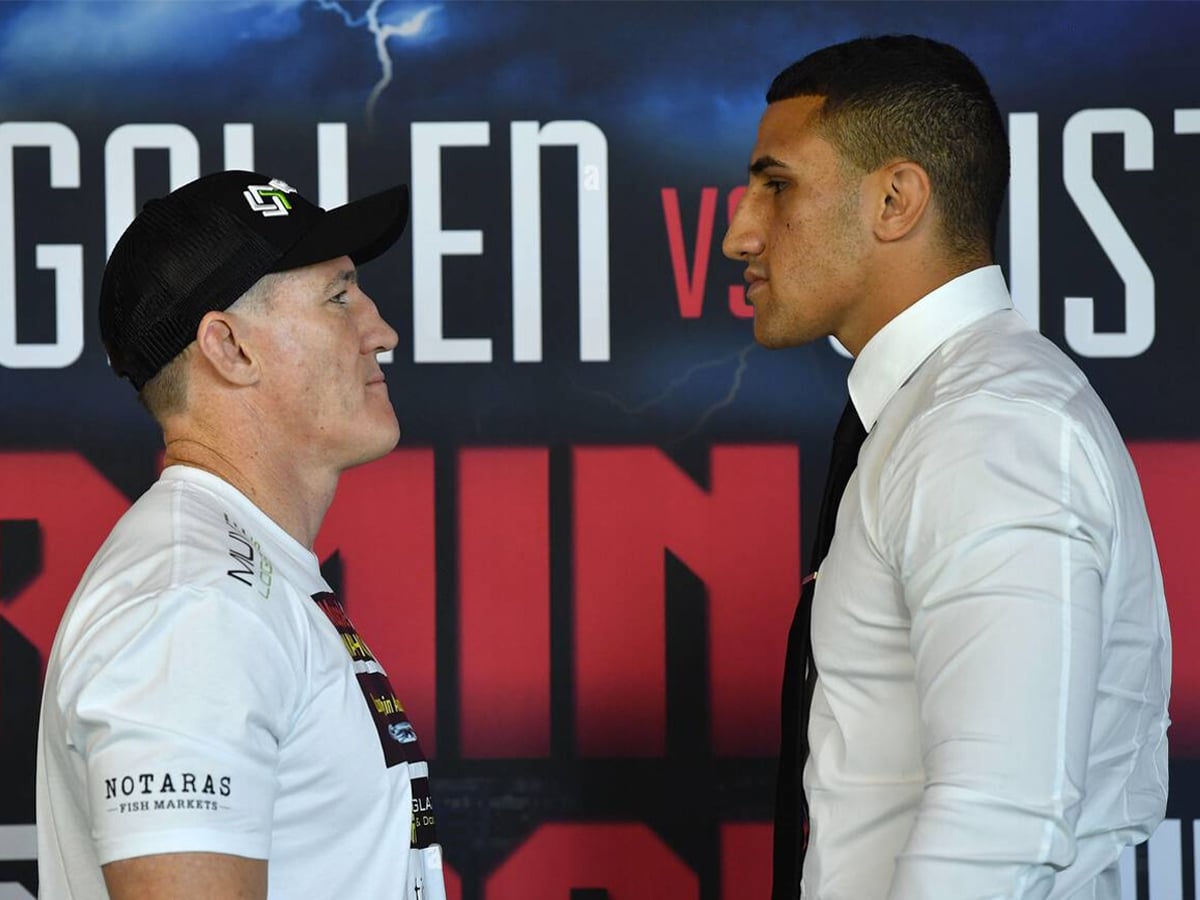 The Match-Up
The match-up sees undefeated professional boxer Paul Gallen matched up against Justis 'Golden boy' Huni who has a pro record of 4-0. After a bunch of name-callings and a pretty serious blinking contest, the boys weighed in with 7 kilograms separating them on paper. The only thing that truly separates the fighters is their ages, with Gallen positioned as a mature aged fighter at the ripe age of 39 years old and Huni resembling what he likes to refer to as 'Winx' (a thoroughbred) at age 22.
Paul Gallen Stats
Born: 14 August 1981 (age 39 years), Sydney
Height: 1.8 m
Weight: 104 kg
Justis Huni Stats
Born: 4 April 1999 (age 22 years), Brisbane
Nationality: Australian
Height: 1.93 m
General FAQ
When is Gallen vs Huni?
Wednesday, June 16 7PM AEST
Where will Gallen vs Huni be held?
The fight will be held at the ICC Sydney in Darling Harbour.
Where can I watch Gallen vs Huni?
You can catch all the action on Main Event on Foxtel or Kayo for AU$59.99.
You'll also like:
13 Most Brutal Knockouts of Mike Tyson's Career
Mike Tyson is Looking Absolutely Jacked For His Comeback Fight
Interview With Top Ten Pro Surfer Julian Wilson
---
Featured Video from Man of Many