Netflix's Inaugural Live Sports Event was a Disaster
Some things are just too good to be true…
When I first learned that Netflix planned to combine my favourite PGA Tour pros with F1 drivers in a live golf showdown, I immediately fist-pumped at my desk. The idea of some course banter before the Las Vegas Grand Prix sounded irresistible—who wouldn't want to get around that, right? However, the reality of The Netflix Cup was a far cry from my expectations. It was a chaotic mess, filled with cheesy gimmicks and presentation skills that left me cringing in agony. If we didn't already know, it's now abundantly clear that Netflix should stick to what it does best: producing cookie-cutter docuseries' that are pathologically addictive.
To be frank, I bailed after the second hole—I'd had my fill. Maybe things picked up later, but judging by the social media buzz, I doubt it. Anyway, here's my take on what I did endure.
MORE: Golf Culture Has Become Unbearable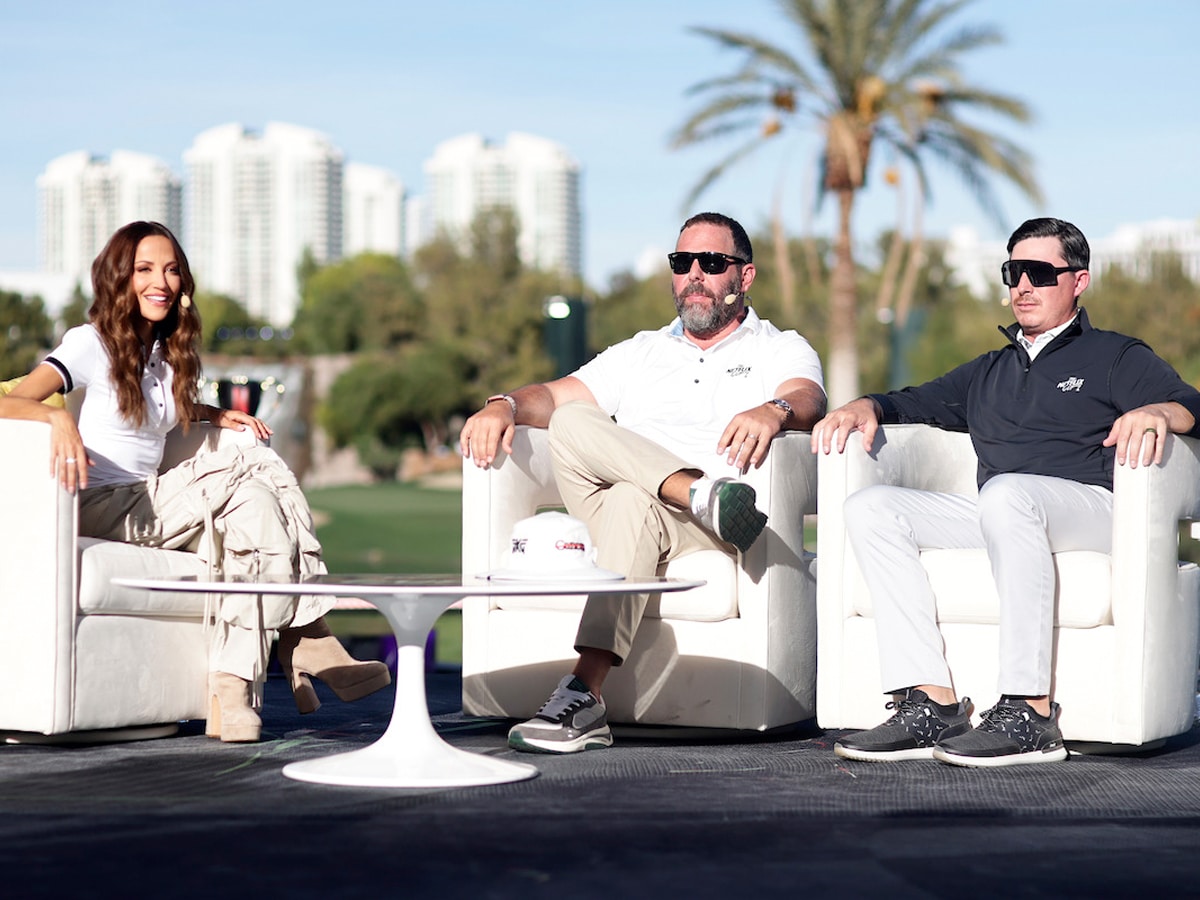 American TV hosts can grate on you even on good days, but from the get-go, it was apparent trouble was brewing the moment the presenter spoke. It felt like watching an over-the-top entertainment news show at the Golden Globes, filled with fake laughter and awkward conversation. The panel featured comedian Bert Kreischer and PGA pro Joel Dahmen, but their chemistry was about as nonexistent as my divorced parents. The producers seemed dead set on finding humour in Bert's iconic beer gut, attempting to compare it to Joel's shirtless moment at the Phoenix Open a few years back. However, the whole bit fell flat, with Joel barely engaging, appearing to regret being there. Maybe he foresaw the impending disaster during rehearsals…
Then, on the course, we had retired NFL star Marshawn Lynch as the sideline reporter. He's undeniably hilarious in his own way, but asking questions might not be his forte. Tasked with interviewing the players on the links, it all turned out extremely odd. Instead of asking them questions, he mainly exchanged daps and engaged in nervous small talk, like they were in a corporate box at the Super Bowl. However, the producers did manage to strike gold with the former running back. They had him do flyovers of the course, offering comments on each hole. Perhaps the best moment came when he likened the Las Vegas Sphere to a "giant egg". I lol'd.
Regarding the actual competition, it was disappointing, to say the least. While I appreciate their attempt to spice up the event's uniqueness, the execution fell short and made for a dismal viewing experience for fans. For instance, they introduced a "speed hole" at the start, where pairs raced through a hole as fast as possible. On paper, the concept seemed intriguing — F1 drivers in golf carts speeding down fairways while golfers took aim at the green. However, the reality was far from entertaining or engaging. It turned into a chaotic scramble, with balls flying in all directions and players rushing around the greens. It became impossible to follow or enjoy. It was overwhelmingly underwhelming (if that's a phrase) and ended up ultimately anti-climatic.
---
Featured Video from Man of Many
---
On the whole, I did appreciate Netflix taking a shot at this format. I get it; the main aim of the event was to plug their shows on the platform, so I wasn't expecting a top-tier competition. But the execution was egregiously poor and, if anything, only hurt their brand. To sum it all up, picture the most horrifying car crash at the first turn of an F1 race, and then amplify that by a million.
For those interested, Carlos Sainz and Justin Thomas ended up victors at the inaugural title at Wynn Golf Club at Wynn Las Vegas. As for the racing, the Las Vegas Grand Prix will take place this Sunday 19 November at 5 pm. Hopefully, there's a little more action on the weekend…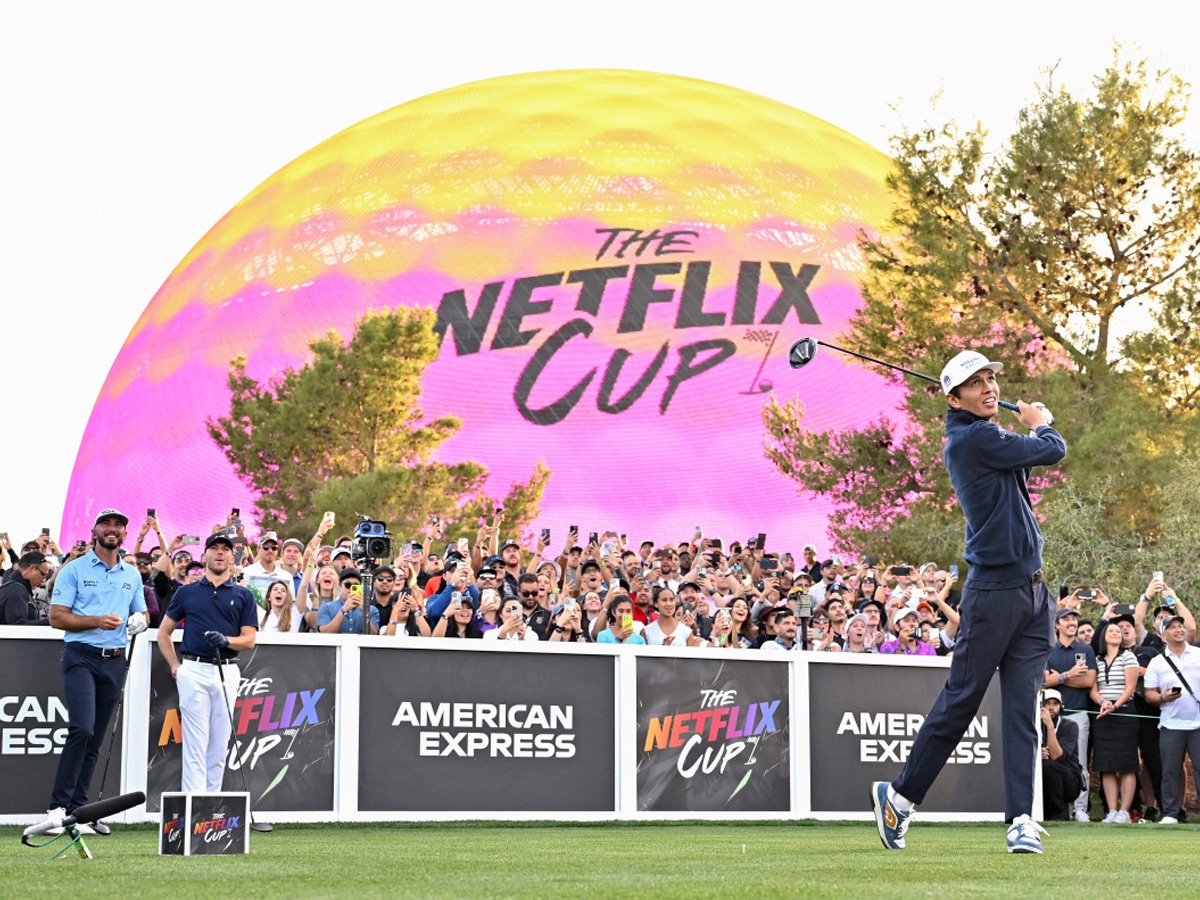 ---
Featured Video from Man of Many