The Murphy Ladder Has the Best Commercial Ever
It's not easy to come up with creative ways to market a product that will stick with people after they see it—especially when that product is something as mundane as a ladder. After all, what can you really say about ladders? They have rungs and you climb up them to get to high places. Murphy Ladder not only has an innovative design for their ladder, they've also come up with what is easily the best ladder commercial you've ever seen, if not one of the best commercials period.
You'll also like:
True Story of Barry Wood: 'Wood Sitting On a Bed' Meme
Land Rover Defender Shows its Mettle in No Time to Die Promo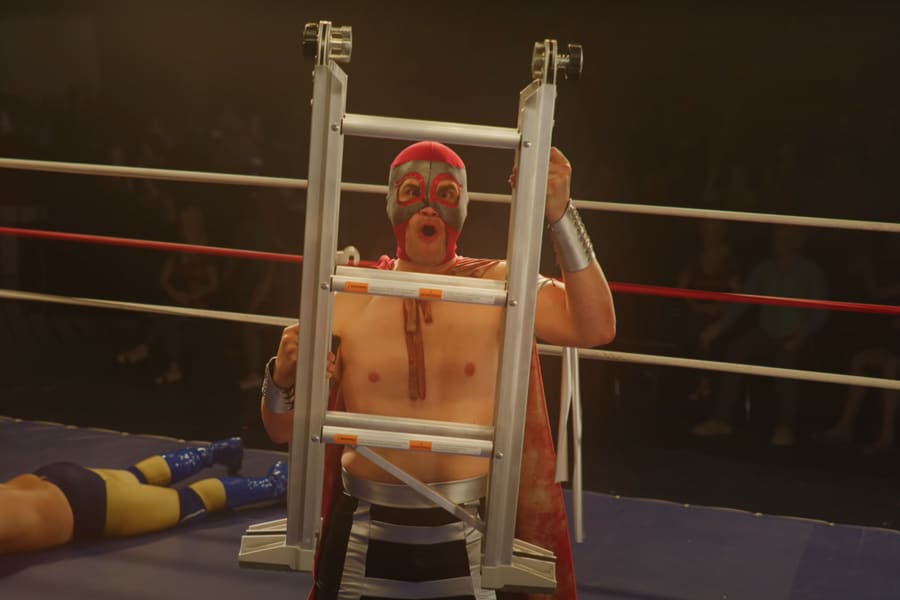 It helps that the Murphy Ladder has plenty going for it. The fold up design makes it possible for this ladder to be stored in the same amount of space that you would store an upright vacuum. It can be folded into an A-frame ladder, or in just a matter of seconds it can be turned into an extended ladder. It comes in three different sizes—10 feet, 12 feet, and 14 feet. Because it can be folded into such manageable size, it can be carried throughout your house without scuffing and denting walls or furniture, even navigating tight corners. For all those chores you have to do, the Murphy Ladder is what you need—from changing a lightbulb and cleaning the gutter, to hitting someone in the face.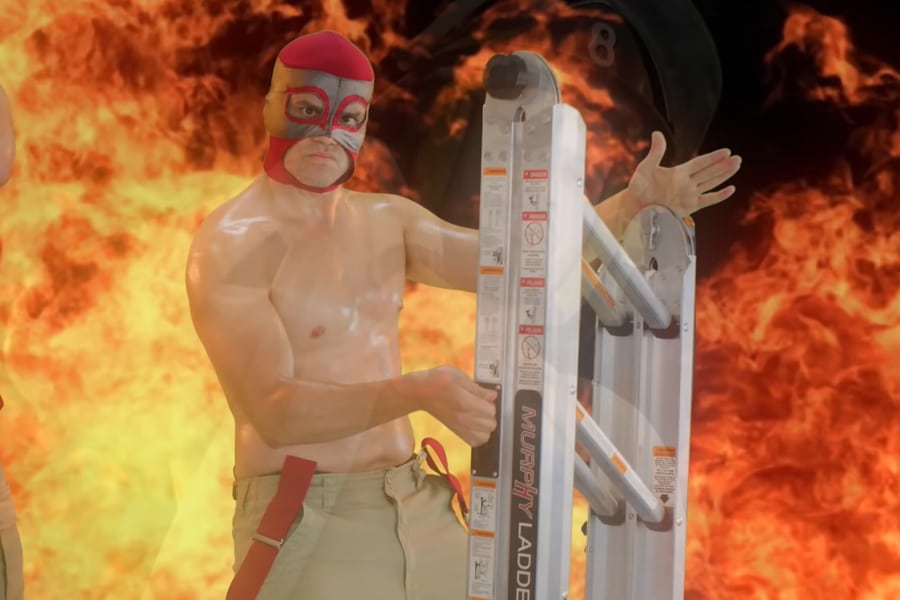 That's right, the Murphy Ladder is great for professional wrestling. Or, at least, that's what the commercial would lead you to believe. The marketing approach for this commercial was to use a masked Luchador who opens the video by unfolding the ladder to then use it to take out his opponent. From there, the humour, jokes, and hi-jinks continue. With a thick accent, the narrator walks you through all the different aspects of the Murphy Ladder, making some pretty solid points even while mixing in a few laughs. It's brilliant, and you'll remember the video, all the way to Home Depot to get your own Murphy Ladder.
You'll also like:
True Story of Barry Wood: 'Wood Sitting On a Bed' Meme
Land Rover Defender Shows its Mettle in No Time to Die Promo
---
Featured Video from Man of Many