INTERVIEW: How Aussie YouTube Star LazarBeam Landed a Role in Ryan Reynolds' 'Free Guy'
We love it when a gamble pays off, and it seems Ryan Reynolds does too. His latest movie "Free Guy" has topped the box office charts, grossing USD$51 million (AUD$70 million) in its opening weekend, exceeding the expectations of Disney and 20th Century Studios. Following the impressive numbers, Reynolds was understandably stoked when confirming Hollywood executives were interested in a sequel. ″And after three years messaging as an original IP movie, Disney confirmed today they officially want a sequel," the actor wrote on Twitter Saturday.
You'll also like:
Client Liaison on the Not-So Subtle Art of the Party Shirt
Tim Cahill is Making a FIFA 22 Comeback
Utah Jazz Star Joe Ingles Reveals the One NBA Player You Never Trash Talk
Aaaannnnd after 3 years messaging #FreeGuy as an original IP movie, Disney confirmed today they officially want a sequel. Woo hoo!! #irony pic.twitter.com/85mMxW4owx

— Ryan Reynolds (@VancityReynolds) August 14, 2021
These days, it's rare for Hollywood to release a unique concept, making it all the more refreshing to see it succeed. And part of its success can be credited to Lazarbeam. The Aussie Youtube star's cameo appearance alongside Hollywood's biggest names marked an unprecedented fusion of genres. Gaming, blogging and big-budget film collided in one all-encompassing explosion of hypercolour and special effects, and it was the perfect backdrop for Lazarbeam, real name Lannan Neville Eacott, to make his triumphant blockbuster debut. As the storyline centres around an open-source video game, top content creators in the space feature heavily throughout the movie.
Growing up on the Central Coast of NSW, Lazarbeam's YouTube channel took off when he began posting Fortnite Battle Royal clips in 2018. Now with over 21 million subscribers and 7 billion video views, he ranks as the third most-subscribed and most-viewed channel on the platform from Australia. We were lucky enough to chat with Lazarbeam about his big-screen debut as well as his meteoric rise as a professional gamer and internet personality.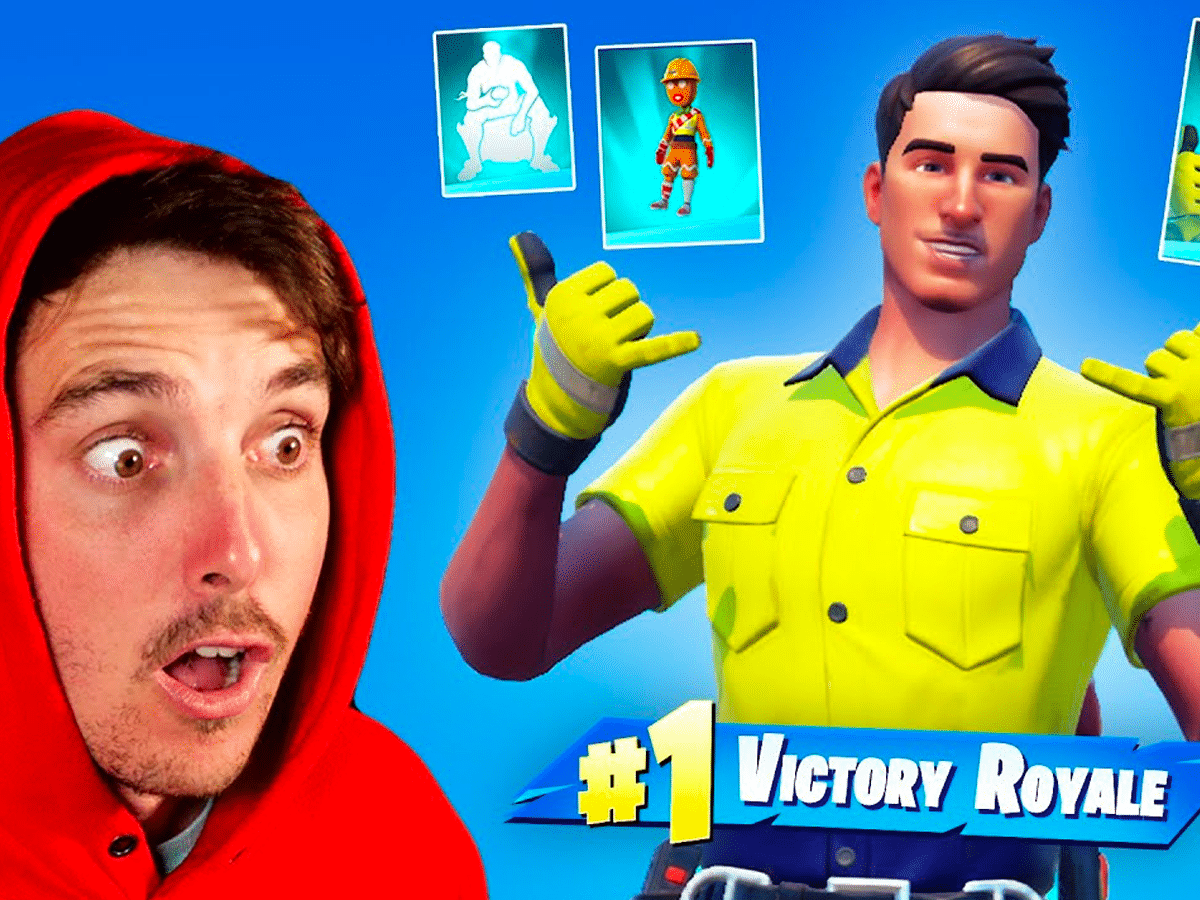 ---
Featured Video from Man of Many
---
MOM: First things first, congrats on the role. How did this cameo come about?
Lazarbeam: Thanks! They wanted to give some authenticity to the movie with people who have a big video game influence. So I think they just sought out the biggest creators, or people's favourite creators, or something like that. But I was just sitting in my room, probably in my pyjamas, playing Fortnite or something. And I just got a call saying, "You want to be in a movie?" I'm like, "Why? Why me? I'm just some weird Australian dude." But once they explained the concept and the way it all works, it did make sense. But I still didn't get it the whole way. I was like, "Why me? There's probably far better people to put in," but I think it worked out well.
MOM: Is acting something you'd like to do more of down the track?
Lazarbeam: I'm a terrible actor, so I'll start with that. I have no idea what I'm doing. I'm good at being an idiot on camera playing games, but I'm not a good actor. I'd do it again if they understood that I was a terrible actor and knew that going in. But I don't think it's necessarily something I'm directly looking to do. But it was very cool – I had a makeup artist. I'd never worn makeup in my life and they made me look pretty. It's amazing how good you feel. You feel so good looking when you have makeup on. It's crazy. So that was cool.
MOM: Video game movies, they've copped a bit of a bad rap in the past. However, that could be starting to change -what are the key elements of making a video game movie?
Lazarbeam: Well, I think with movies there's only so much you can do. When you want to tell a story, you need to tell a narrative. But I think with gaming becoming more mainstream, it's easier for these guys to do it right. You have to be honest and actually respect the hobby, the industry, the niche. I think a lot of times people just see it as a money grab. They're like, "Oh, we'll just throw in cameos", without actually understanding the subject.
I've got to give credit to the directors of "Free Guy" as they've educated themselves.  It's made the film a lot more genuine. I think that's the thing that separates it, how genuine it is. And does the people making it actually care about the movie? Do they care about gaming? Do they care about getting it right? Because a lot of times people just see it as a moneymaker.
MOM: You've become a massive star online and now you're in a Hollywood movie. Is it hard to switch from being Lazarbeam the 'Youtube personality'  to being a normal guy around your mates?
Lazarbeam: I don't think it's hard necessarily, because unlike Hollywood we don't really do anything different. I mean, it's definitely nicer than the office I had originally, but it's still just like a spare room in my house. I'm still just going through the same routine I was six-and-a-half years ago when I had 40 subscribers, but my equipment might be slightly better. But it's not like I'm going to premiers all the time. This is the first time I've ever done press interviews. So it's not like you're being constantly told you the greatest thing in the world or you're the best. Everyone around you is usually just a normal human being.
Lazarbeam: I think people who go to LA can suffer from that problem massively. If I started acting like a wanker my dad would hit me in the head. He'd be like, "What are you doing?" I was a concreter six-and-a-half years ago. I ain't better than anyone. I'm an idiot, I dropped out at 15. I'm not smart. There's nothing that talented about me. I'm just good at this one thing, so I shouldn't feel like I'm better than someone or anything like that. So I think life is just normal for the most part, because my content is also mostly just me, maybe a bit more energetic version of me, but it's me. I'm not acting.
MOM: So you don't have plans to box any other YouTubers in the future?
Lazarbeam: I ain't that desperate for attention, man. I think that's all fun, but I'm not a fighter. I've been in one fight in my life, and I got knocked out. Well, to be fair, it wasn't really a fight. I got king hit. I was on a dance floor when I was like 18, granted, probably wasted. But a massive brawl started on the dance floor. I was just there, vibing out, and someone just smacked me in the side of the head. I didn't even see it. I came to, getting carried out by a security guard. And then I jumped the fence and hopped straight back in. But I know I'm not a fighter. I would get clapped, so I don't think boxing's a good idea. I'm a runner.
Free Guy is now available in theatres across the country (where cinemas are open) and will be released in NSW on September 9. 
You'll also like:
Client Liaison on the Not-So Subtle Art of the Party Shirt
Tim Cahill is Making a FIFA 22 Comeback
Utah Jazz Star Joe Ingles Reveals the One NBA Player You Never Trash Talk
---
Featured Video from Man of Many