True Story of Barry Wood: 'Wood Sitting On a Bed' Meme
During the peak of the pandemic (2020) one star shone brighter than all and his name is Barry Wood. Images of the well-endowed Big Barry sitting on his bed went viral across the globe, quickly becoming part of the cultural vernacular. But who is this mysterious man? And why is the internet so obsessed with his enormous dong?
Related: For more funny memes like Barry Wood, check out our best memes here.
Who is Barry Wood?
Throughout the boom in Barry Woods popularity, his identity was a relatively hidden mystery, but now – thanks to a new short-form documentary from VICE – we know the full story behind that infamous photo.
The man in question's real name is, in fact, Wardy G. Joubert III, and he sadly passed away on December 11, 2016.
"Because so many people developed an affection for Barry Wood as a meme, they started to like Wardy as a person as well," said Caldwell in the documentary.
It turns out, Joubert was a loving, church-going family man. The dedicated community member would hold fundraisers and help those in need, often giving his last dollar to those less fortunate than him. The VICE doco reveals that Wardy only did the shoot after falling into financial hardship. And while it might sound crazy, a decade after that photo was first published, his real legacy is only just beginning.
Some happy news: When this story was first published in March, no one could have predicted the outpouring of support the Joubert family would receive from fans around the globe. Today, because of that support, the family was able to lay down Wardy's headstone. https://t.co/6qm0S5vgXt pic.twitter.com/ZhBTKWKrqI

— VICE (@VICE) December 18, 2020
Barry Wood's Long Lasting Memory
In light of Wardy G. Joubert III's passing in 2016, a GoFundMe was set up to get a headstone made in remembrance. Donations flooded in and they continue to come in to this day. At the time of writing, the page has raised $23,064 USD with the funds going towards giving back to the community now that the Barry Wood headstone has been made (image above).
"During the pandemic, we have continued to give back to the community and those most in need by providing boxed lunches and hygiene packs daily to families without housing in San Francisco. This is a cause that was very near and dear to Wardy's heart and we would like to keep up the good work and tradition of helping the person next to you without judgement. Love is what the world needs more of, and Wardy had plenty of love to give! Many thanks and tremendous amounts of gratitude to all who have made a donation to this fund. Without each and everyone one of your donations, none of this would be possible. Thank you so much and may God continue to bless you. Stay safe and healthy in these uncertain times," reads the donations page.
Also, just FYI, his dong was photoshopped.

Why is the 'Wood Sitting on a Bed' Meme Popular?
The meme of Barry Wood sitting on a bed – often referred to as 'Huge Penis Guy' 'Big Barry' or 'BBC meme' – is one of the biggest internet sensations in history. So popular is the original photo that online shops are now selling t-shirts and merchandise with the big man emblazoned on the front.
Don Caldwell, editor in chief of Know-Your-Meme revealed that the Wood Sitting on a Bed meme has become the real hero of the current pandemic.
"Of all the coronavirus-related meme entries on Know-Your-Meme, Wood Sitting on a Bed has the most interest in page views," he said.
So how did it work?
Throw it back to when the coronavirus reports dominated headlines, some hilarious social media users performed the old 'bait-and-switch' where they'd post a story with a seemingly abhorrent or unbelievable COVID-19 update and a link to read more. When users clicked the link, however, they were either treated to an eye-full of Barry Wood's pecker or an edited meme of the original photo; a sort of 'Prick-Rolling', if you will.
The Best Wood Sitting on a Bed Memes
You've fallen for it, we've fallen for it, let's not dwell on it.
Here is a list of the Best Barry Wood Sitting on a Bed memes on the internet.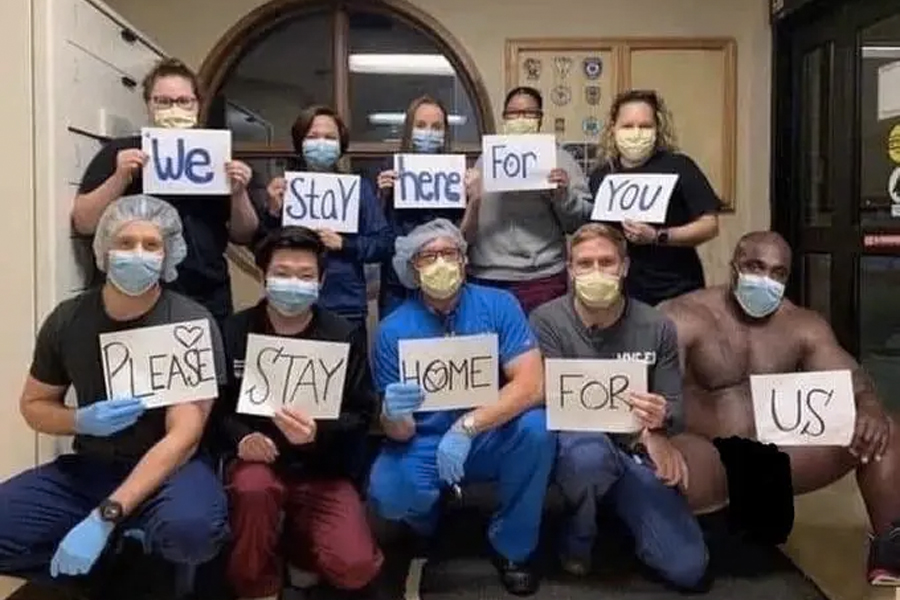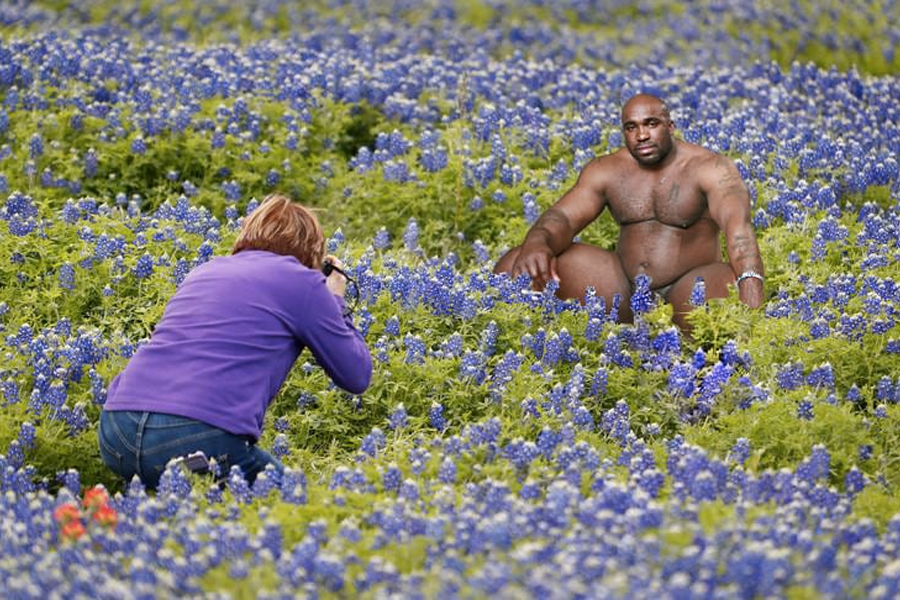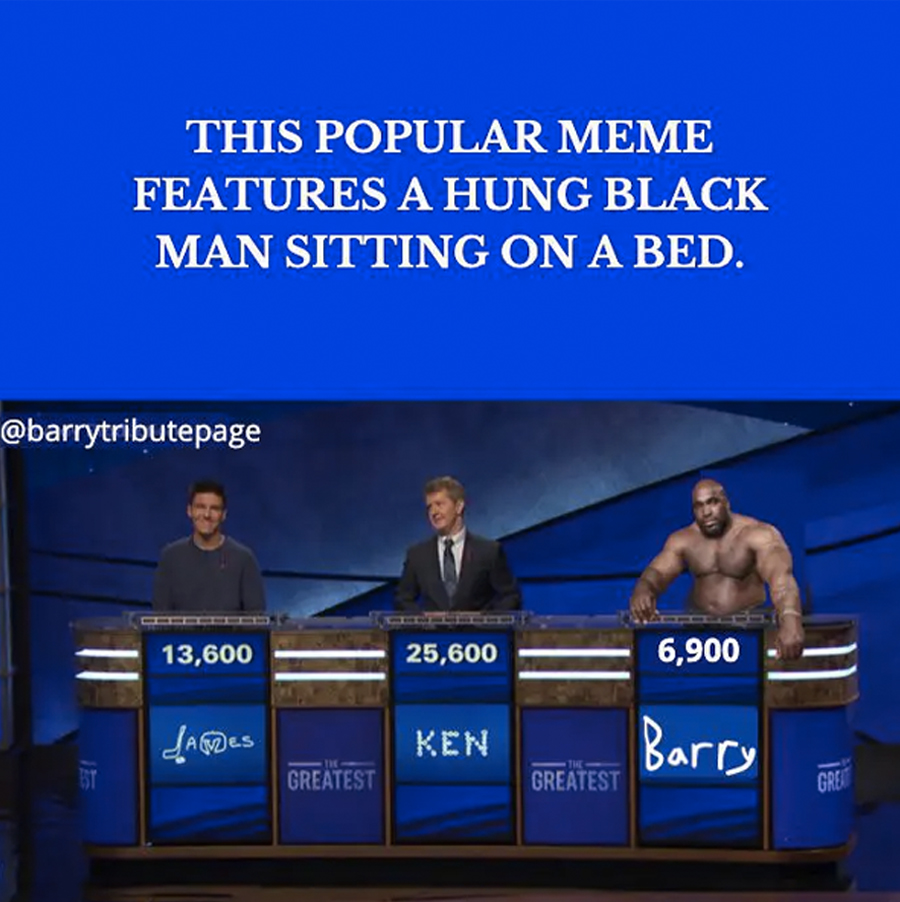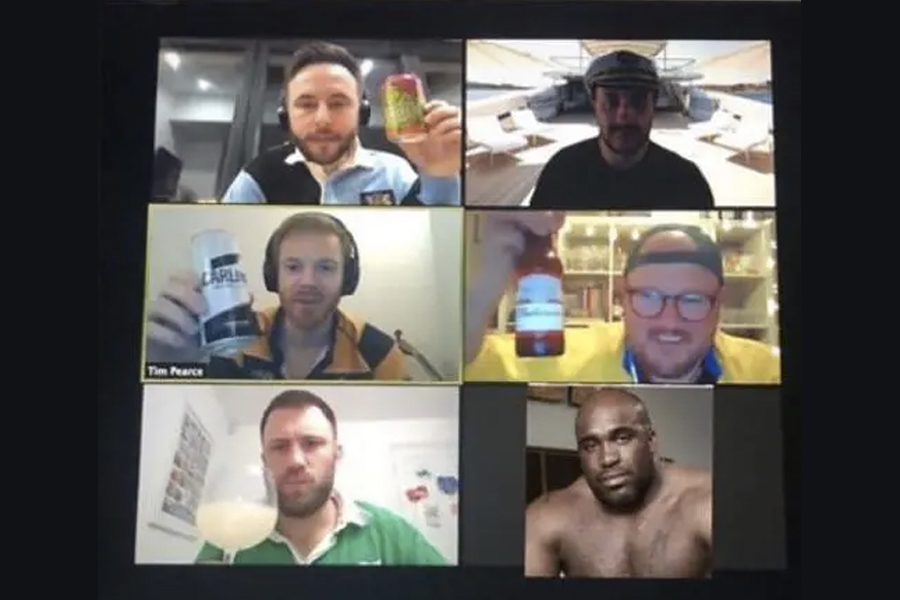 You'll also like:
Best Truth or Dare Questions for Your Next Party
Best Never Have I Ever Questions
Best Tinder Pick-Up Lines for Guys