12 Best Thrift and Vintage Stores Sydney
Take a trip down retro lane with this list of the best thrift and vintage stores Sydney has to offer. If you're looking for vintage band tees, retro windbreakers, double knee work pants or hard to find sneakers you'll want to start your search here. These shops are full of character and personality, making the Sydney vintage clothing scene one of the best shopping scenes in Sydney. Reviving the retro styles of eras past never gets old and straying away from the mass-produced items in clothing chains is always a plus. While we obviously love new menswear collections, the best vintage stores Sydney has to offer allows you to find affordable one-off pieces that express your individuality while helping the environment at the same time.
Here are the best thrift and vintage stores that Sydney has to offer.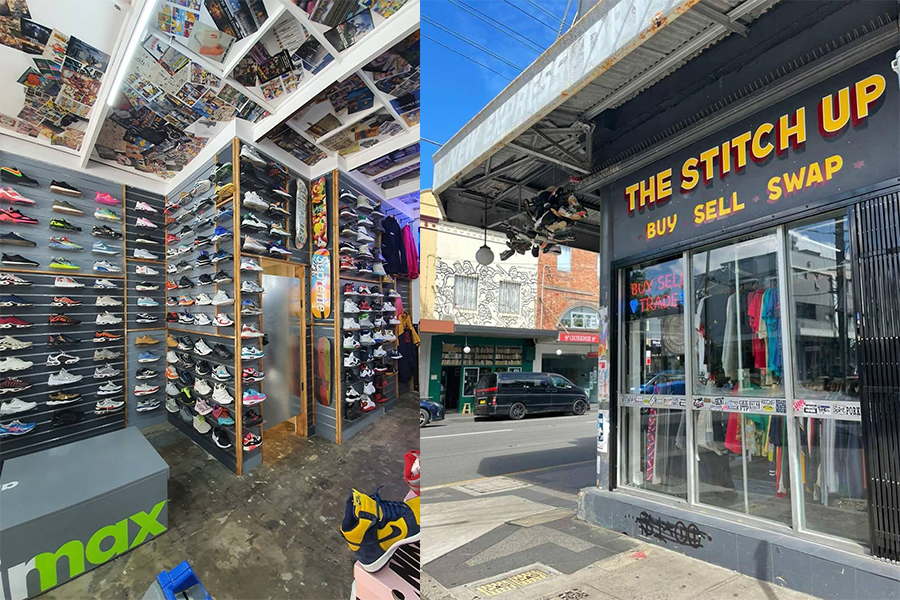 1. The Stitch Up Sydney
The Stitch Up is one of Sydney's newest vintage and second-hand clothing stores. They specialise in buying, selling, and trading some of the rarest and most sought after clothes and footwear on the market. They have a great range of vintage band tees, Nike Airmax sneakers, and hype brands such as Supreme, Palace and A Bathing Ape in store for your wallet to feast on. The Stitch Up is also keen to buy any of the old gear that you might not wear anymore. They offer reasonable cash-out pricing on rare and sought after clothing. If you're sitting on a goldmine of vintage gear head in-store and have them price up your vintage threads.
Address: 583 King St, Newtown NSW 2042
Hours: Tues-Sun 11am-7pm
Phone: 0476 540 792

The Stitch Up Sydney  Instagram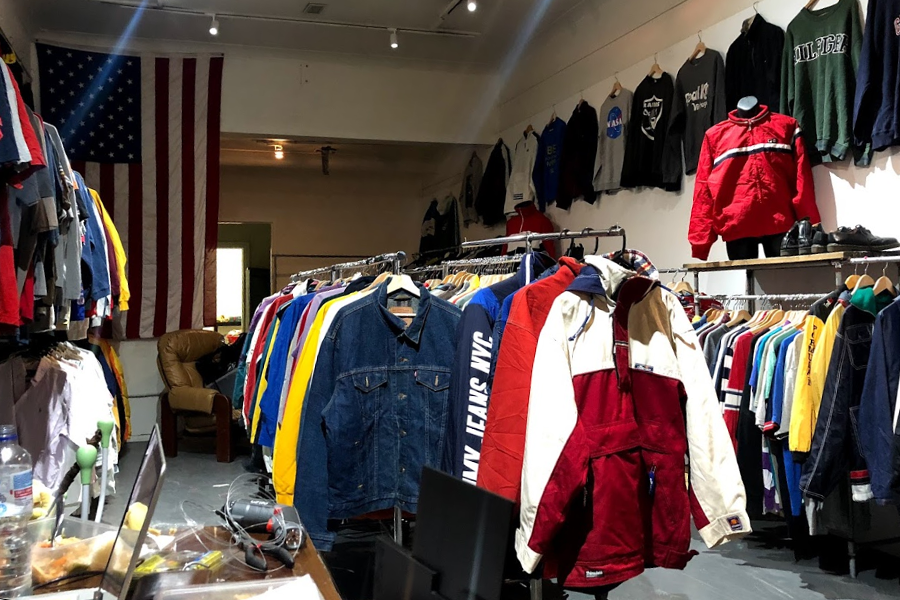 2. Real King Vintage
Real King Vintage is one of Sydney's original vintage clothing stores. Here you will find a massive selection of vintage t-shirts and outerwear that is neatly organised for your rack hunting pleasure. Each section is sorted by brand, and there's plenty to choose from, there's Nike, Carharrt, Adidas, Tommy Hilfiger and Polo Ralph Laurent to name a few. There's also a great selection of women's clothing so keep an eye out for your partner while you're there. Real King Vintage has a great online store as well, so if you can't make it in-store just head online for your fave vintage threads.
Address: 471 King St, Newtown NSW 2042
Phone: 0430 918 533
Hours: Mon-Tue 12am-6pm, Wed-Fri 11am-6pm, Sat-Sun 10am-6pm
3. Storeroom Vintage Newtown
Once providing the Surry Hills district with the finest handpicked vintage clothing, Storeroom Vintage has gone through a few location changes over the last 24-months. After moving into a bigger location inside the old Cream on Crown vintage store, they now find themselves in Newtown as the Surry Hills vintage vibe shifts towards the inner west. With the recent expansion, you can now browse from Sydney's largest range of vintage clothes from the 70s, 80s, 90s, and 2000s. Storeroom Vintage has a great selection of vintage band t-shirts, jeans, trousers, hats, caps, and outerwear that could leave you running through the rack for hours. They also host a quality online store, so if you're not in Sydney check it out as they offer worldwide shipping.
Address: 47 Enmore Rd, Newtown NSW 2042
Hours: Mon-Wed & Fri-Sun 11am-6pm, Thurs 11:30am-6pm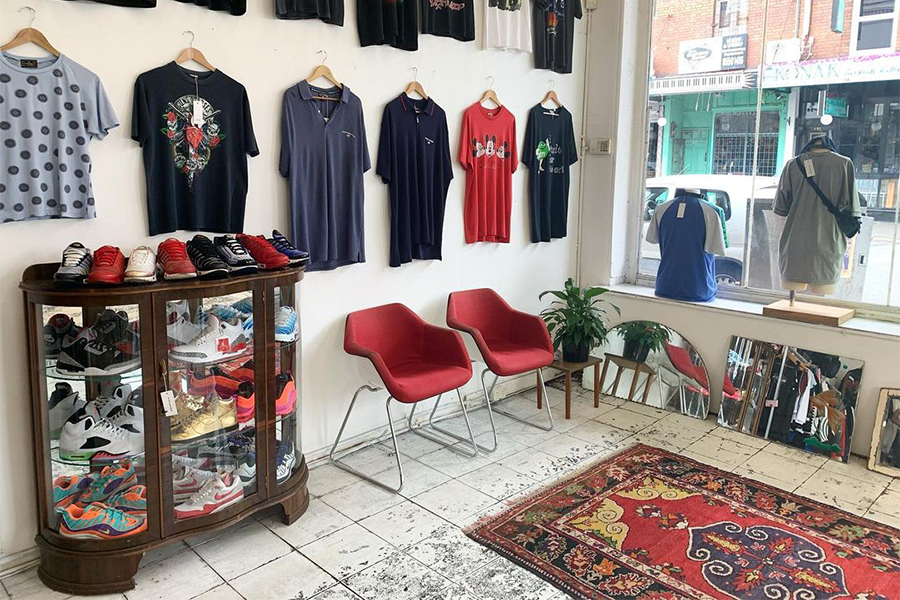 4. Irreplaceable Store
Irreplaceable Store is home to some of the most sought after sneakers and clothes in Sydney. Here you will find everything your hypebeast soul needs. From vintage t-shirts to hype gear like Supreme and vintage Nike Dunk's eg. Reese Forbes, Gibson Guitar Case, and Heineken to name just a few. Similar to The Stitch Up, this store also offers a buy, sell and trade business model, where they will happily cash you out on some of your old rare gear.
Address: 475 King St, Newtown Sydney 2042
Hours: Tues-Fri 11am-6pm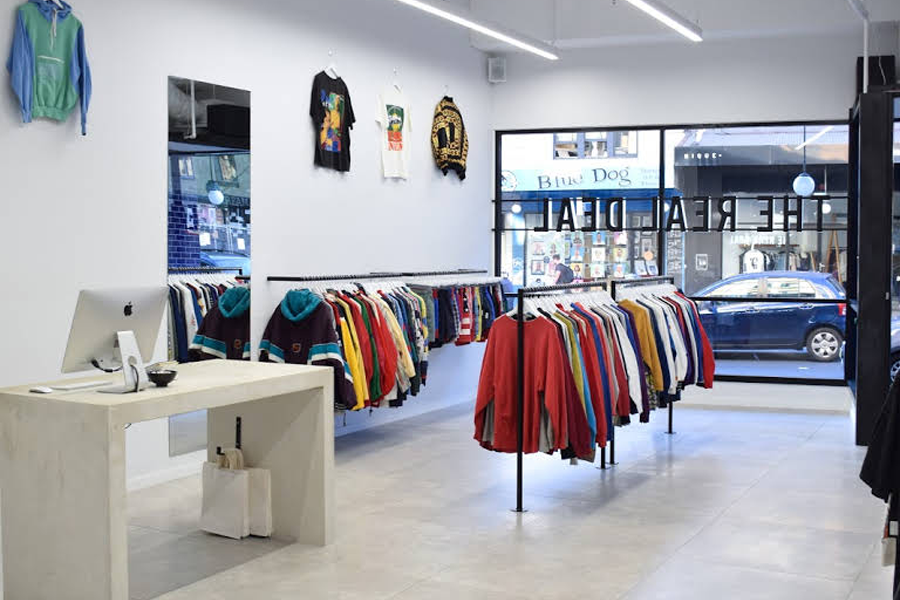 5. The Real Deal
You will find some of the best customer service and a great atmosphere at this vintage store in Sydney. To go along with their customer service is a great selection of vintage threads with a strong emphasis on hype brands and shoes from the likes of Supreme, A Bathing Ape, and Palace, Nike SB, and Jordan Brand. The Real Deal also offers a buy, sell and trade.
Address: 308 King St, Newtown NSW 2042
Hours: Mon-Sun 11am-6pm
Phone: 0401 138 821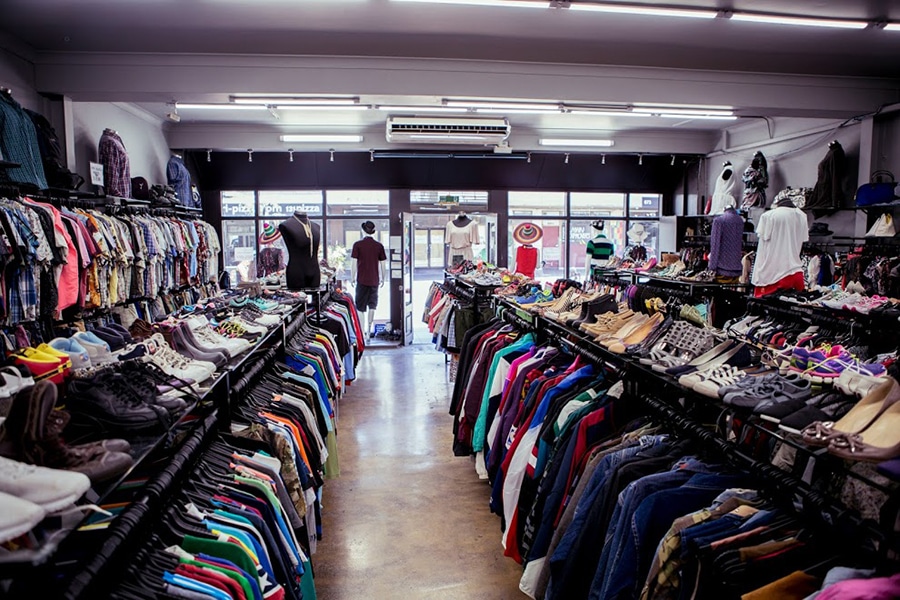 6. U-Turn Recycled Fashion
Enjoy a pleasure-filled rummage through the expansive choice of preloved clothing and accessories at Uturn. Shop online or visit one of their six vintage shops in Sydney to nab yourself the most fashionable retro finds. U-Turn is one of the best op shops Sydney has to offer.
Address: 33/277 Crown St, Surry Hills NSW 2010
Phone: (02) 9332 3583
Hours: Mon-Sat 10:30am-6pm, Sun 11am-5pm
Address: 286 King St, Newtown NSW 2042
Phone: (02) 9557 4724
Hours: Mon-Sat 10:30am-6pm, Sun 11am-6pm
Address: 305 King St, Newtown NSW 2042
Phone: (02) 9550 4096
Hours: Mon-Sat 10:30am-6pm, Sun 11am-6pm
Address: 35 Hall St, Bondi Beach NSW 2026
Phone: (02) 9130 6243
Hours: Mon-Sat 10am-5:30pm, Sun 10:30am-5:30pm
Address: 686 Darling St, Rozelle NSW 2039
Phone: (02) 9555 6703
Hours: Mon-Sat 10am-6pm, Sun 10am-4pm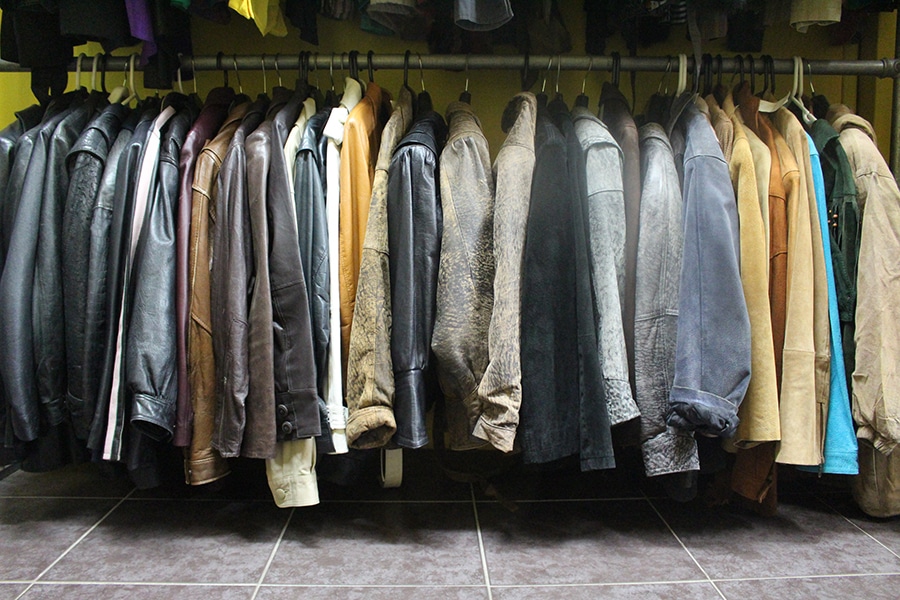 7. C's Flashback Secondhand Clothing
Ever gone through some of your grandparents' old clothes and been shocked by the realisation that your grandpa used to have style and you would happily wear his clothes now? Well imagine pooling hundreds of these wardrobes together filled with the most outrageous vintage styles of yesteryear and the result is the retro boutique, C's Flashback.
Address: 314 Crown Street, Surry Hills NSW 2010
Phone: (02) 9331 7833
Hours: Mon-Wed & Fri-Sat 11am-6pm, Thu 11am-6:30pm, Sun 11am-5pm
C's Flashback Secondhand Clothing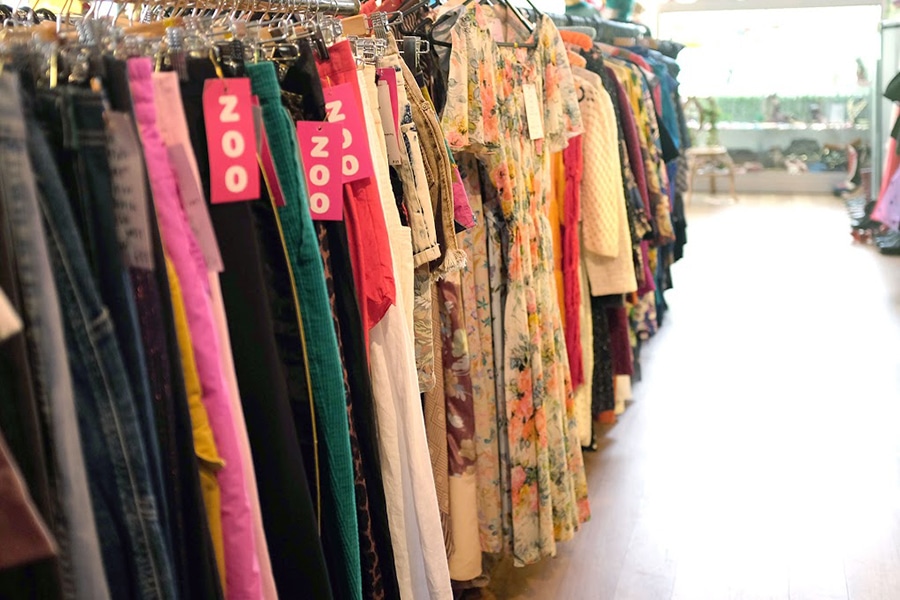 8. Zoo Vintage Emporium
Emporium is definitely an apt name for this two-story supplier of hand-picked designer and collectible vintage styles. Zoo Emporium Vintage has a whole floor dedicated to sale items and another featuring 70s and 80s funky retro fashion, easily making it one of the most affordable, diverse and straight-up best thrift stores in Sydney.
Address: Unit B/180 Campbell St, Surry Hills NSW 2010
Phone: (02) 9380 5990
Hours: Wed & Fri-Sat 11am-6pm, Thur 11am-7pm, Sun 12pm-5pm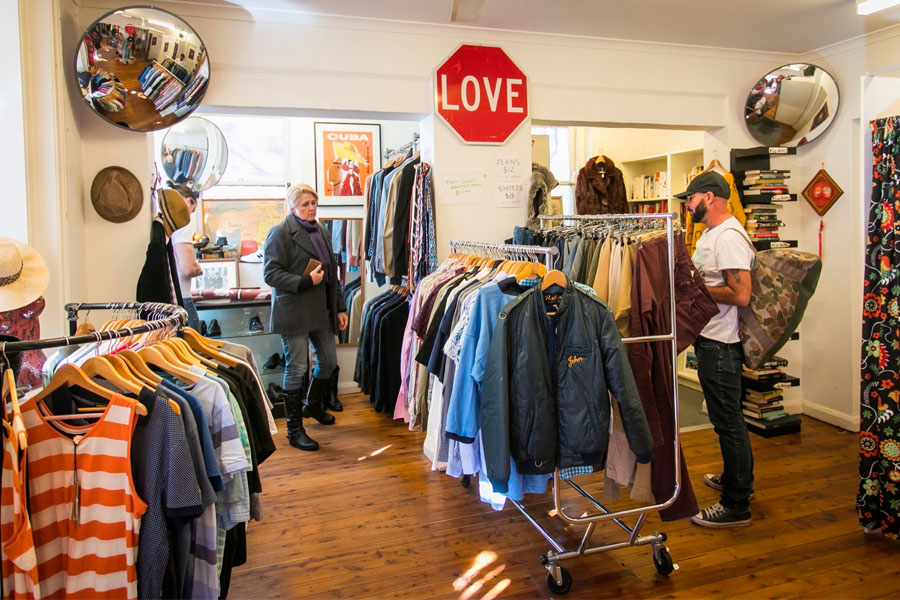 9. The Wayside Chapel Op Shop North Bondi
The Wayside Chapel is committed to ensuring that all members of the Eastern suburb's community have access to essential health, welfare, social and recreational services. For some eclectic and ethical shopping (aka the best shopping in Sydney), Wayside Op Shops in Kings Cross and Bondi bring you a huge range of bargain buys. You will find plenty of affordable designer labels and quirky handmade items, while also putting money straight back into their programs to help marginalised members of the community.
Address: 40-42 Warners Avenue, North Bondi NSW 2026
Phone: 0415 692 702
Hours:  Mon-Fri 9am-4pm, Sat 9am-3pm

The Wayside Chapel Op Shop North Bondi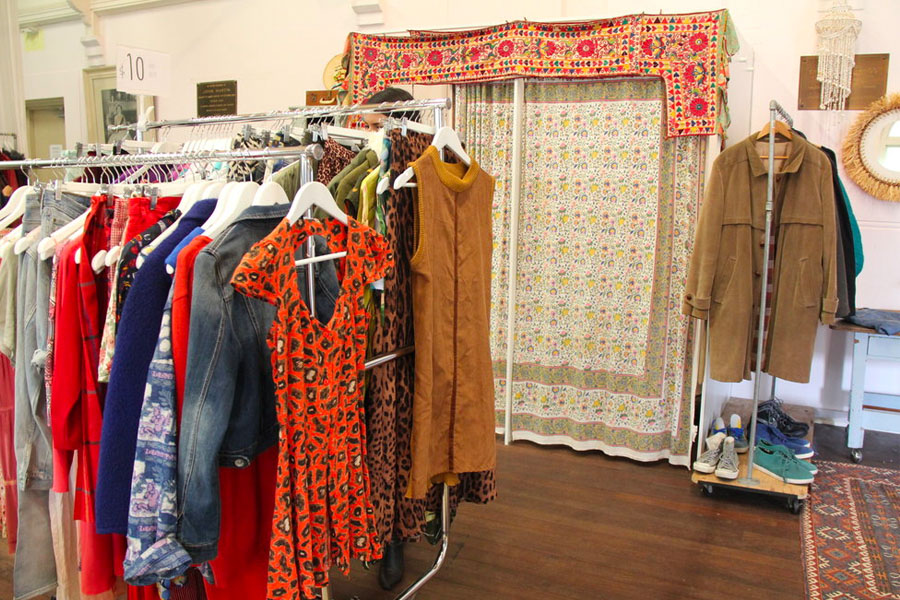 10. The Restore
The Restore in Seven hills is one of the more multidisciplinary op shops in Sydney – also encompassing a cafe, food relief and counselling provider. Outside of Sydney's usual vintage digs, they strive to be the best thrift store in Western Sydney. The RESTORE only shelves the finest quality second-hand clothes and goods, with great brands and great prices.
Address: 154 Best Road, Seven Hills NSW 2147
Phone: (02) 9621 7334
Hours: Tue-Fri 9am-4:30pm, Sat 9am-1pm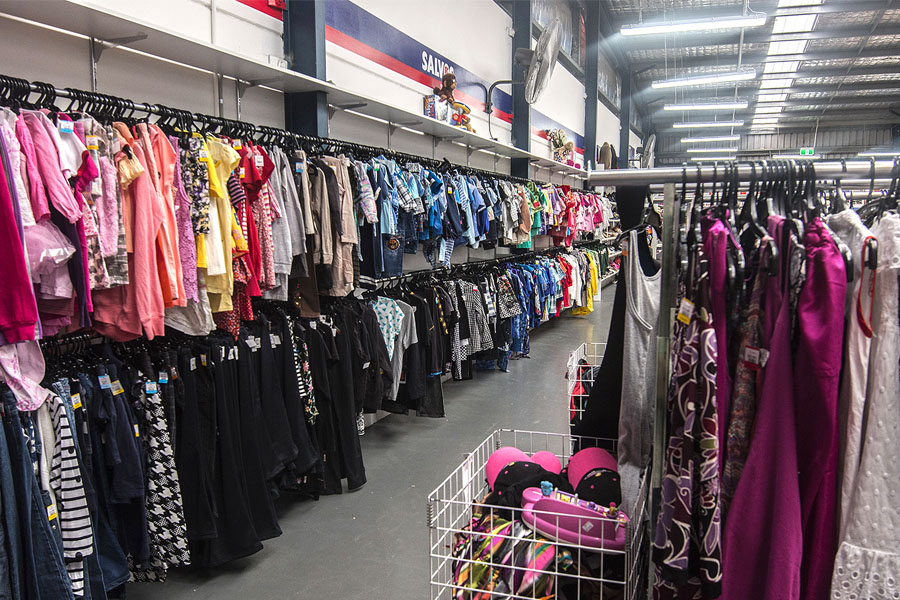 11. Vinnies Glebe
St Vincent de Paul stores are renowned for stocking a wealth of vintage and retro gems. With a little time spent looking you can find some cheap and stylish numbers in any of these 50+ vintage shops in Sydney. But Vinnies Glebe easily lends itself to some of the best shopping in Sydney. The small shop is jam-packed full of voguish clothing, shoes, accessories and homewares. Knowing that the profits from the sale go directly towards providing resources and support to those in need, you can put your retail therapy to good use.
Address: 223 Glebe Point Road, Glebe NSW 2037
Phone: (02) 9660 6685
Hours: Mon-Fri 10am-6pm, sat 10am-5:30pm, Sun 10am-4pm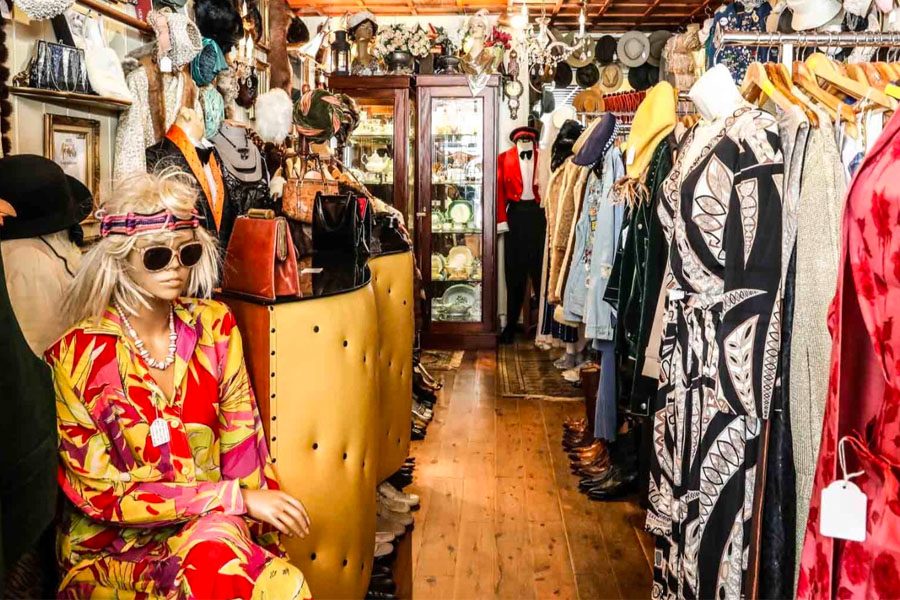 12. Potts Point Vintage
For the most unique and exciting vintage styles in Sydney, you can't go past Arnold Kieldgaard's menagerie of vintage goods, Potts Points Vintage. The Sydney thrift store has you covered for all your vintage furs, menswear specialties such as watches, English fine china or basically anything from the 1930s. Think Gaultier jackets, a Venetian decanter set and trilby hats by Stetson – and everything in between.
Address: 2/8A Hughes St, Potts Point NSW 2011
Phone: 0402 884 349
Hours: Mon-Tue & Thu-Fri 10am-5:30pm, Sat 10am-3pm
General FAQ's
What is an Op Shop?
Short for Opportunity Shop, an Op Shop is a store where new or used clothes can be donated and then resold at a low price.
Where are the best Op Shops in Sydney?
You can find great op shops all across Sydney but, Oxford Street in Darlinghurst and King Street in Newtown are particularly popular places to find cool vintage clothes.
Why is it good to shop at Op Shops?
Not only are Op Shops a great place to get a deal, you can also find unique and stylish vintage clothes that can't be purchased anywhere else.
You'll also like:
Style Guide: How to Dress Like Jonah Hill
60+ Best Fashion Quotes For Men to Live By