Our Reluctant Selections from Kim Kardashian's New Menswear Collection
Kim Kardashian may have single-handedly caused more millennial men to toss out "stained" underwear and socks than anyone else on the planet. Yet now, the reality star is making amends by launching a new menswear line under her fashion company, SKIMS.
Leveraging the star power of renowned athletes such as Neymar Jr., Nick Bosa, and Shai Gilgeous-Alexander in their first promotional campaign, the brand introduced a fresh collection featuring briefs, undershirts, boxers, leggings and more.
We've already scouted out some absolute must-haves with the full lineup dropping this Thursday. So, hold onto your overpriced smoothies as we reveal our top five picks from Kim K's SKIMS men's range.
MORE: Dwayne 'The Rock' Johnson Hates His New Wax Statue in Paris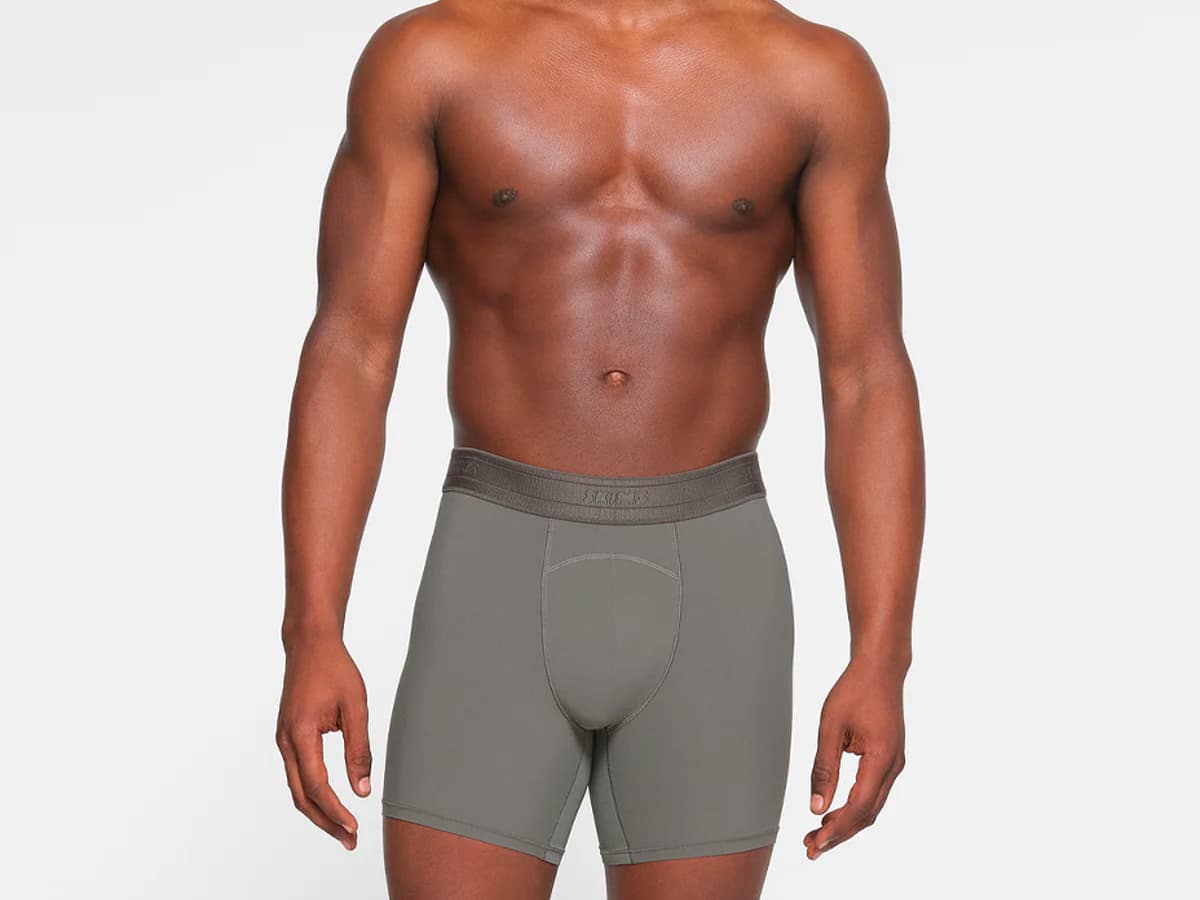 Skims Sport Men's 5″ Boxer Briefs
Opting for regular undies at the gym might seem like the norm, but it's not the most practical choice. Regular underwear isn't equipped to handle the intense moisture levels generated during a workout, often resulting in uncomfortable chafing or, let's face it, a less-than-pleasant odour.
Enter SKIMS boxer briefs, claiming to boast cutting-edge moisture-wicking properties, ensuring you stay dry and comfortable even during the most intense workouts. Additionally, their four-way ultra-stretch fabric is designed to accommodate rigorous physical activity without losing shape or causing discomfort.
SKIMS does offer a seven-inch option, catering to those who prefer a bit more coverage. However, sporting briefs that peek out from underneath your workout shorts aren't the wisest aesthetic move, in our opinion.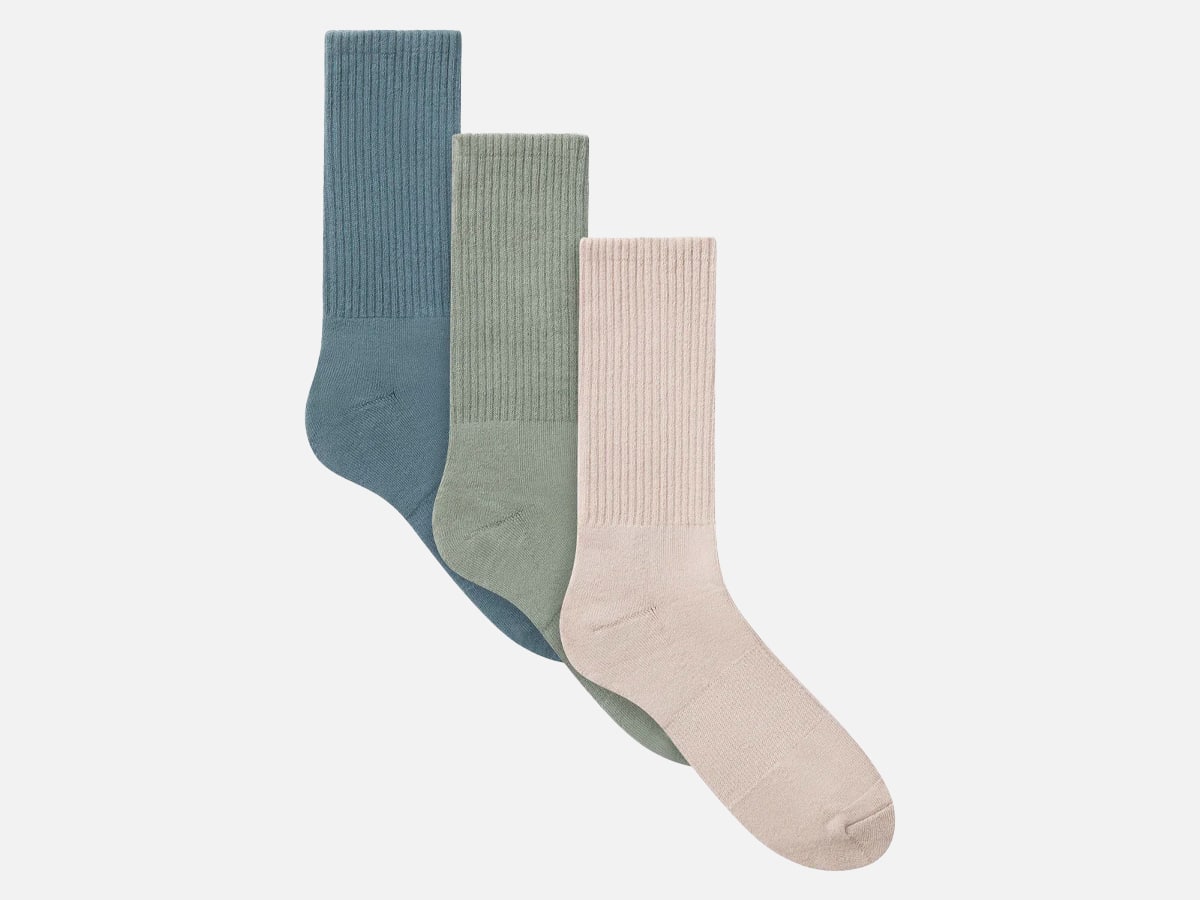 Skims Men's Tube Crew Sock 3-Pack
Ah, the infamous tube sock, forever spoiled by Mrs. Kardashian for an entire generation of teenagers. Now it's time to get back what was taken from us… Honestly, they don't seem all that revolutionary, boasting an extra rib panel for arch support and cushioning. But hey, the colours are pretty fire and definitely worth adding to your rotation to elevate those simple outfits.
---
Featured Video from Man of Many
---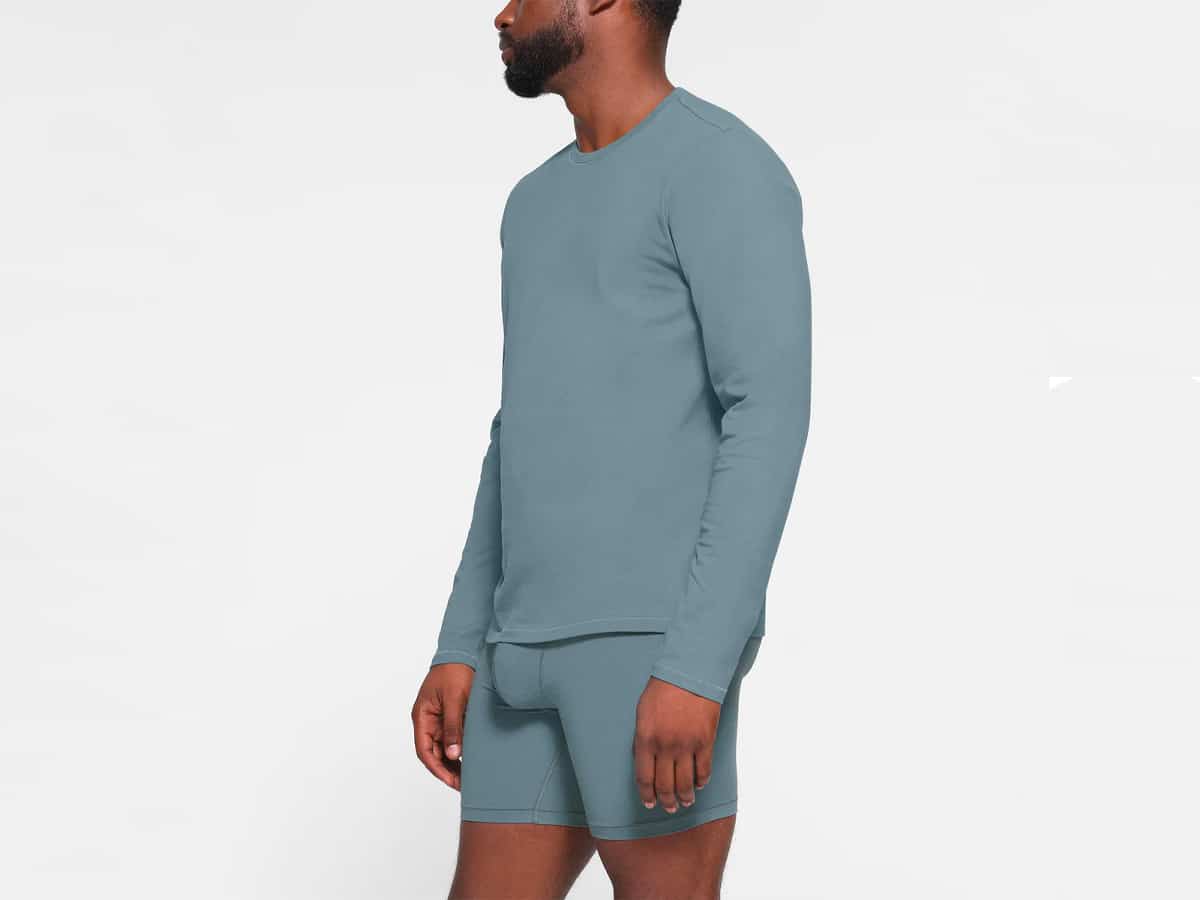 Skims Cotton Men's Long Sleeve T-Shirt
If you love lounging around like a stylish reality TV star, Skims' long-sleeved t-shirt is the perfect choice. Crafted from breathable cotton, this slim fit offers just the right amount of stretch, allowing you to relax in complete comfort throughout the day. We wish we had more to say about it, but again, it looks like a solid base layer for doing absolutely nothing.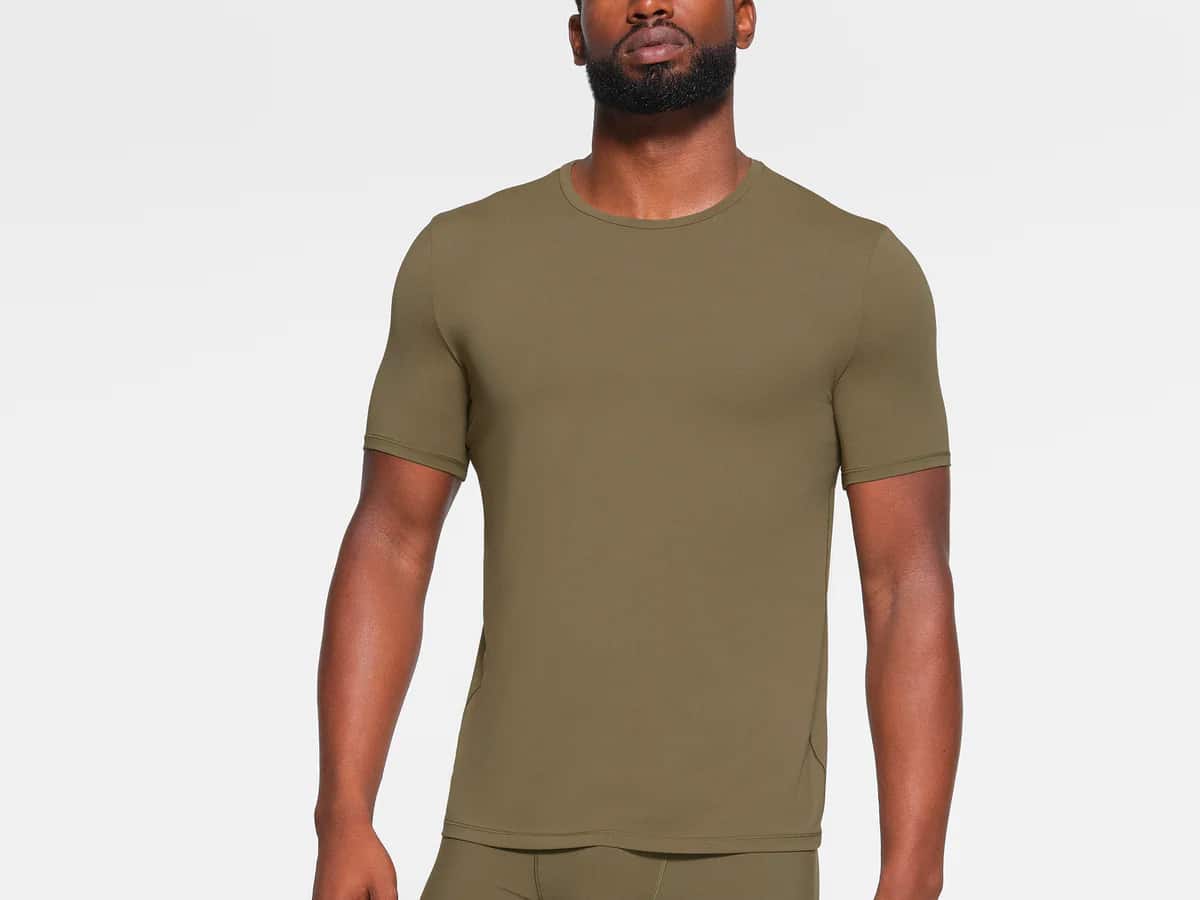 Skims Sport Men's T-Shirt
Not going to lie; the muscle tank design from Skims doesn't really cut it – opt for the workout t-shirt instead. It's equipped with moisture-wicking properties and four-way stretch, (blah blah blah) ensuring maximum comfort during your workouts. Trust us, just go for the army colour – it's a sleek choice that'll give you the confidence to tackle your Pilates class with military precision.
Skims Stretch Men's 3-inch Boxer Brief 3-Pack
We've offered you the workout choice, but here's our top recommendation for everyday undies. Crafted from super stretchy material, they won't bother you even when your boss does during those early morning Zoom calls. Furthermore, these undies are made with a cooling fabric for ultimate comfort, boasting a skin-like feel and an enhanced pouch design (whatever that means). And let's not forget the smooth waistband featuring the signature SKIMS logo – it's not just comfortable, it looks pretty cool too. These are bound to fly off the shelves, so snag yours while you can.
MORE: Daniel Ricciardo's Hilarious Barstool Sports Interview Proves He's the GOAT
---
Featured Video from Man of Many