4 Elevated Outfits to Nail Warm Weather Transitional Dressing
In Partnership with Mango
It's easy to dress well when it's cool out. Tailored outerwear, chunky knits, strategic layering, and interesting textures make pulling together an immaculate outfit a breeze. Dressing for warmer weather is a different story, with the heat often making it harder to look your best. However, the shedding of heavier garments doesn't necessarily have to equate to a sacrifice in style. The key to putting together a solid outfit during the warmer months is a capsule wardrobe of pared-back, elevated staples in neutral hues which can be mixed and matched for the weather – and occasion – at hand. As the temperatures rise and days grow longer, Spanish fashion label Mango's latest collections make traditional dressing easy, with a carefully curated selection of stylish separates that work to keep you cool and comfortable without foregoing style or function.
Here's how to put together 4 failsafe transitional outfits that will carry you through to summer in style.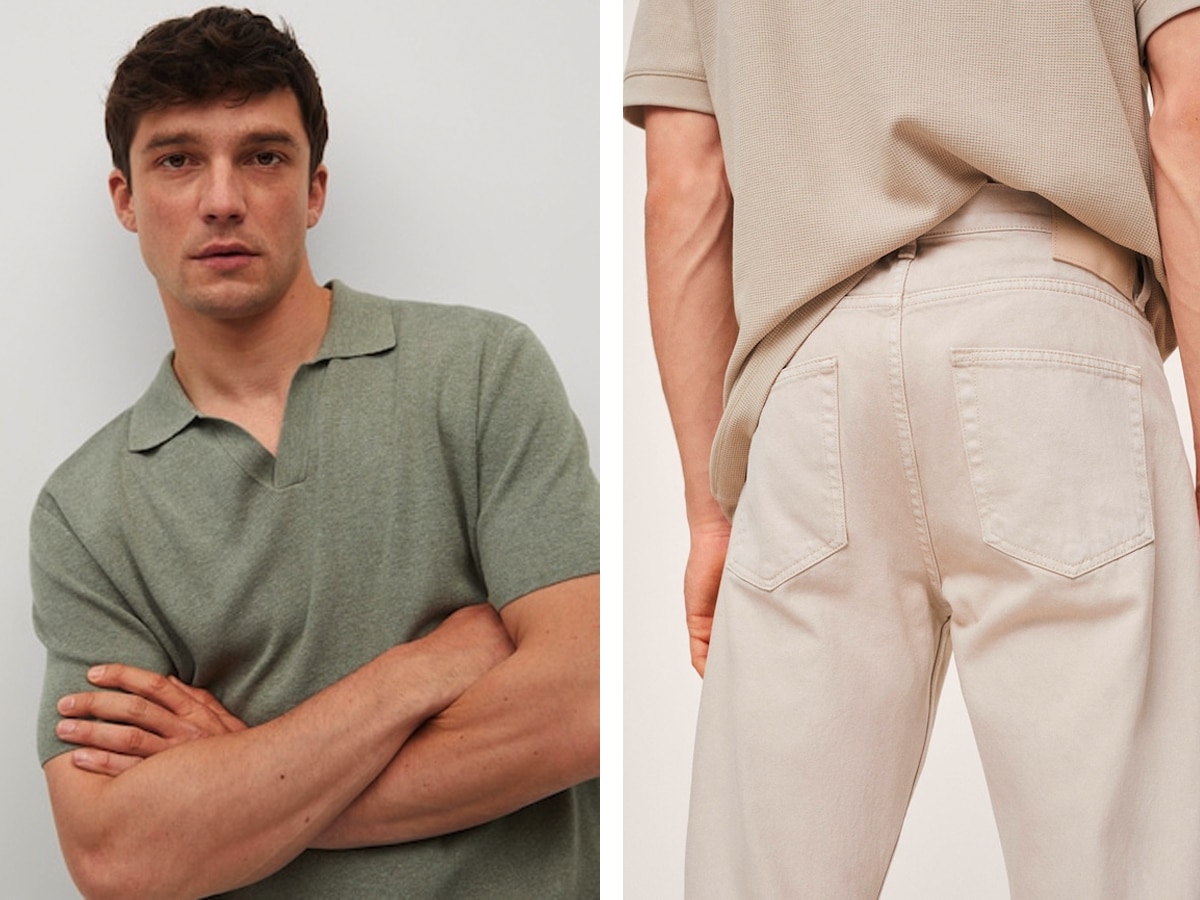 Elevated Casual
Relaxed and refined don't have to be mutually exclusive terms, with streamlined pieces going a long way to achieve effortless style while remaining comfortable and easy to wear. While a t-shirt is often a summer standby, the humble knit polo has what it takes to elevate your casual outfit to sophisticated territory. More luxurious than standard cotton pique iterations, the Mango Knit Polo is crafted from stretchy linen fabric, making it as easy to pull on as a t-shirt while exuding a decidedly luxurious air. A pair of hardwearing jeans is always a foolproof go-to piece, with the clean lines and tapered fit of the Mango Ben Jeans giving them a sense of casual elegance. Round it off with a pair of versatile yet understated kicks, like the Retro Suede Sneakers.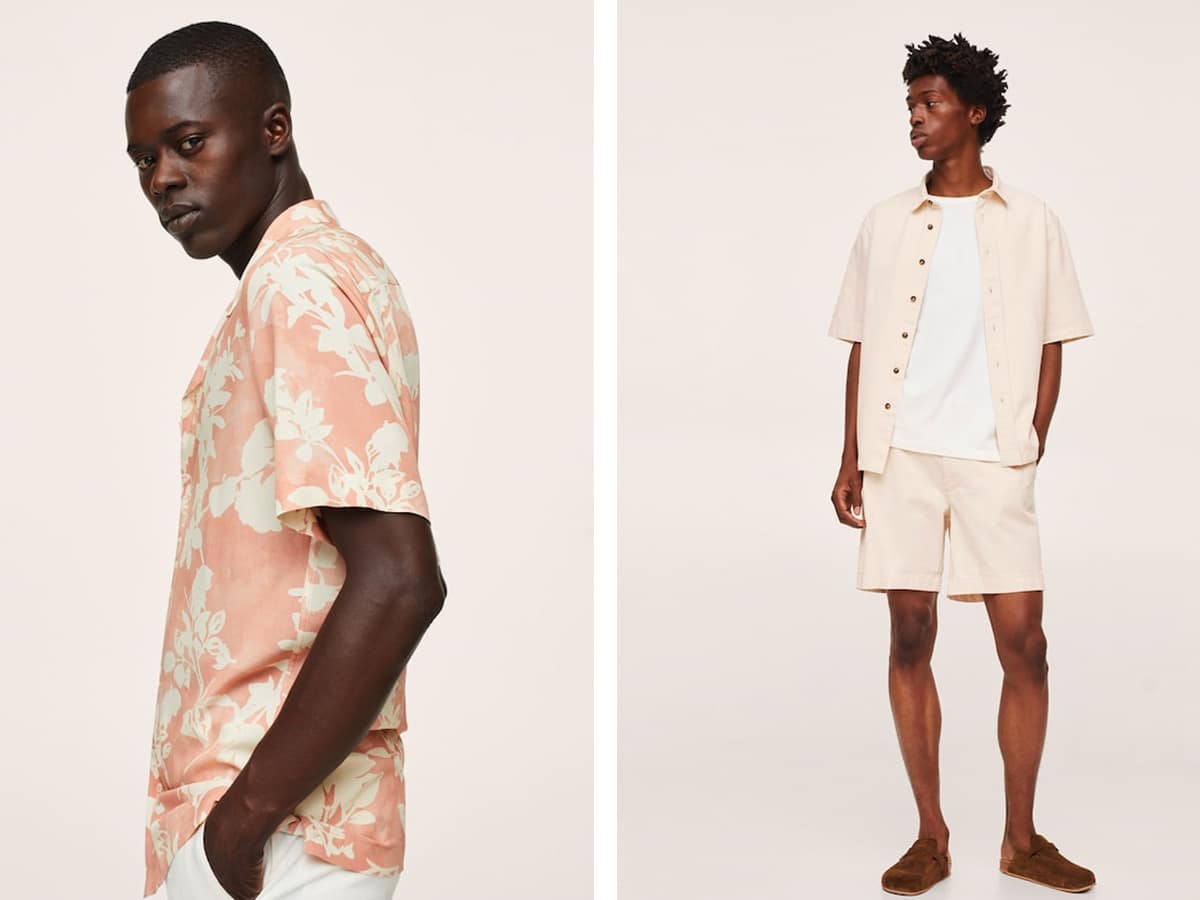 Summer Getaway
Whether you're staying close to home or travelling a little further to escape the heat, you'll want to keep things breezy and effortless without sacrificing utility. Riff on the classic summer uniform of shorts and a t-shirt by swapping out the latter for a printed bowling shirt, like the Mango Flowy Floral Print Shirt. Team it with the Ecru Denim Shorts; crafted from sustainable cotton fabric, they're durable while being easy wearing, with the laid back style making it work for a multitude of outfits. A sophisticated pair of leather boat shoes works to take your summer ensemble up a notch, while remaining comfortable enough to take you through to evening drinks.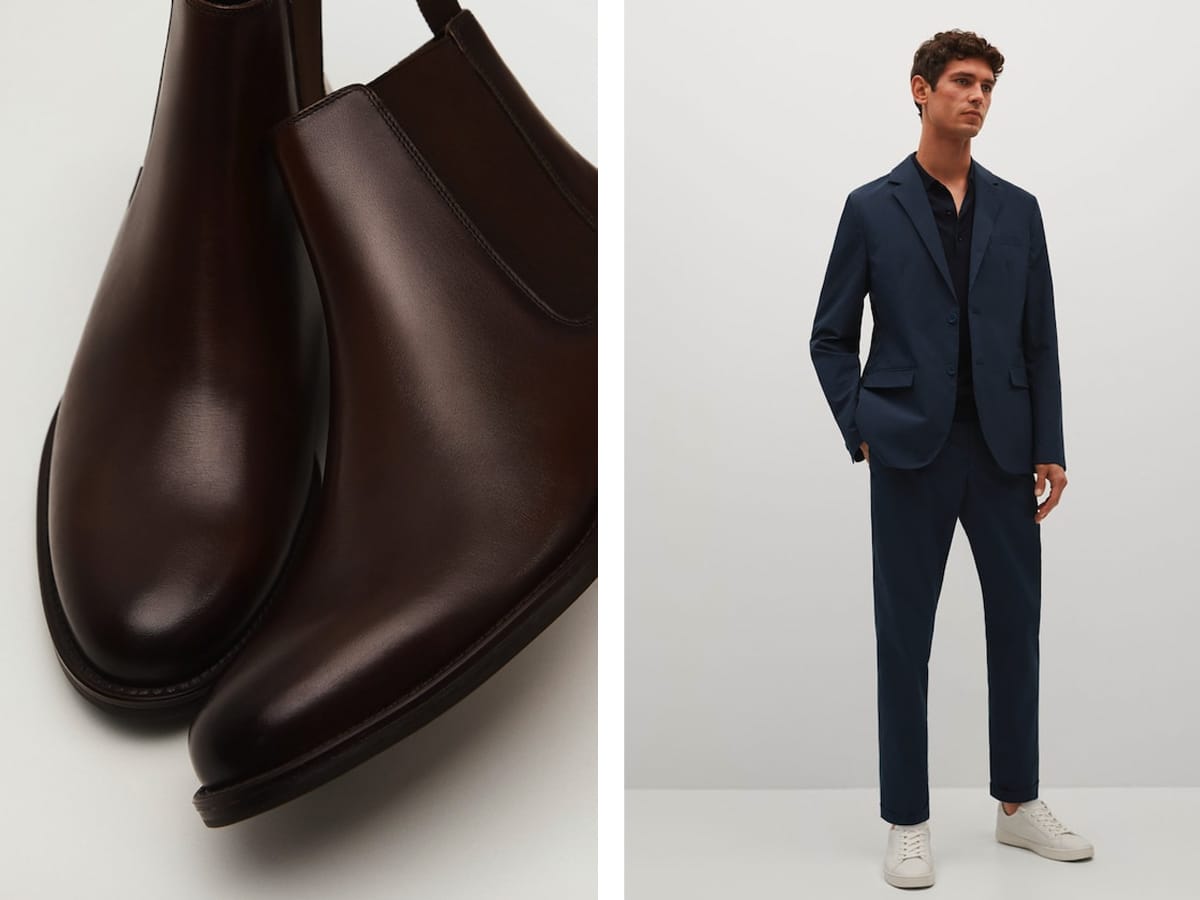 The New Office Appropriate
The events of the past year and a half have worked to dispel the notion that a suit and tie are required to get the job done. However, whether you're back in the office or working from home, the right outfit can work wonders for your mindset and productivity levels. While the tried and true formula of tailored trousers, a button-down shirt, and a blazer makes weekday dressing a cinch, subbing in a zip neck sweatshirt or polo adds a touch of edge and interest. Cut from technical fabric, the Mango Slim-fit Seersucker Stretch Trousers combine form with function, with moisture-wicking fabric keeping you comfy and dry as the weather heats up. Team it with the matching Slim-fit Seersucker Stretch Suit Jacket and the Knitted Zip Neck Polo for an outfit that's equal parts sharp and practical. For more laid back workplaces, round it off with a pair of minimalist sneakers like the Monochrome Sneakers, or keep things meeting-friendly by pulling on a pair of leather Chelsea Boots
OR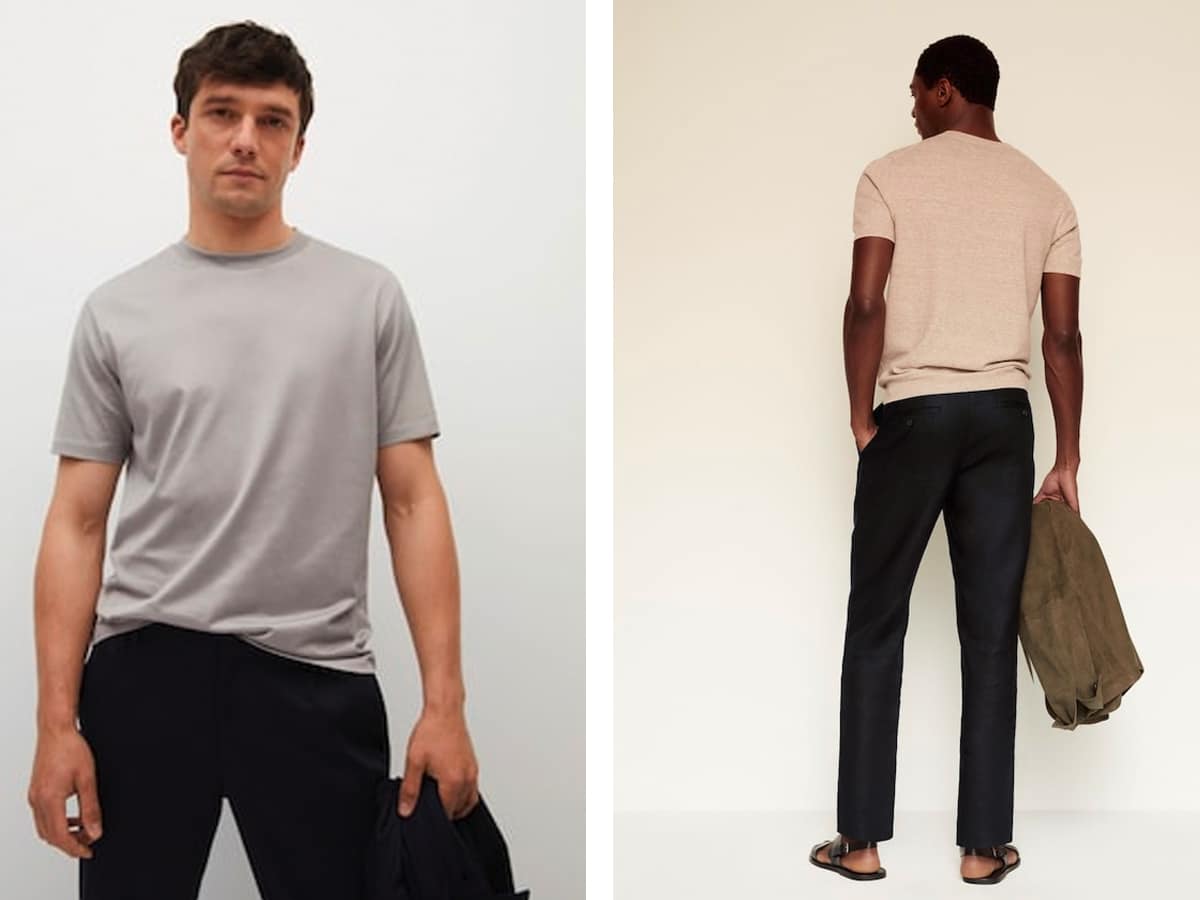 Afternoon Knock-Offs
For balmy afternoons that turn into hot summer nights. While we're often proponents of slim-fitting styles, there's a time and a place for something a bit looser. As the days start to heat up and nights turn more humid, a pair of loose-fitting trousers is a must-have. The Mango Relaxed Linen Trousers manage to toe the line between comfort and style, boasting a wider-leg fit that hangs easily off the body while retaining an overall tailored appearance. The Structured Cotton Knit T-shirt proposes an elevated take on standard t-shirt variations, with the textured fabric adding interest while the structured style plays well with the relaxed fit of the trousers. For the ultimate in easy-to-wear, forgo the laces in favour of a slip-on pair of shoes, like the Buckle Strap Sandals.