Guide to Wearing Men's Hats With Suits
Hats with suits, a challenging conundrum even for the sharpest fashionista. Only a true master of his sartorial domain is ready to pull off the elusive suit and hat combo. Indeed, while peripheral areas like shoes and watches offer a variety of acceptable options, it's usually a mere hat or two that can fashionably top off a given outfit.
While there are many hats for suits, the key, of course, is knowing which men's hat goes with which men's suit or get-up, something easier said than done. Are we being a little hyperbolic? Perhaps. On the other hand, we'd rather you proceed with caution than rock the wrong hat and suit combo and look the fool. However, hats with suits is an example of timeless style, with a subtle nod to past eras when men dressed like gentlemen. And, women dig men with hats.
For these reasons, we've compiled a Guide to Wearing Men's Hats with Suits. A definitive guide breaking down the best hats that go with suits, just for all the smooth criminals out there. So, read on to discover the best dress hats for men.
This article is part of our Suited and Booted Series
You may also like:
How To Dress Like a Peaky Blinder
A Guide to Men's Dress Codes
What Style of Dress Shoe Should Every Guy Own?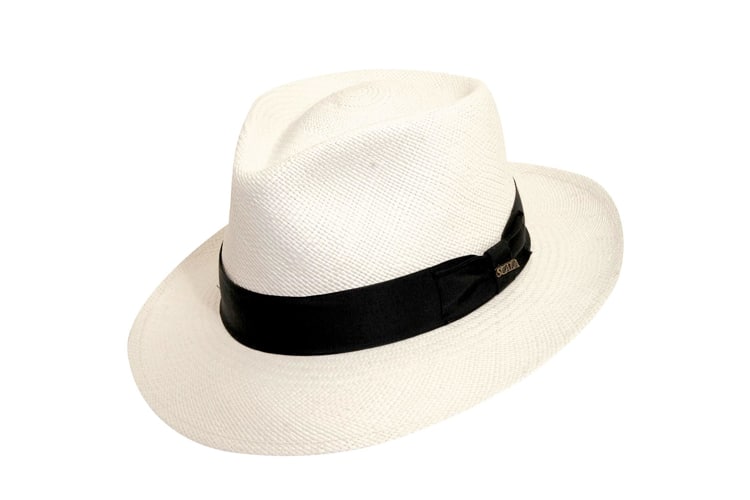 1. Panama
Typically light in both weight and colour, a stylish Panama hat is your best warm weather friend and a beacon of fun-loving vibes. Originally hailing from Ecuador, Panama hats are most often made using the plaited leaves of a toquilla palm plant (which is technically not a palm but close enough to it). As a result, the hat is sturdy in construction and highly breathable. How to wear Panama hat? Being a summer and spring-time accessory, the Panama hat blends nicely with seasonal wear like a crisp linen suit.
Features: high crown, a brim, a bond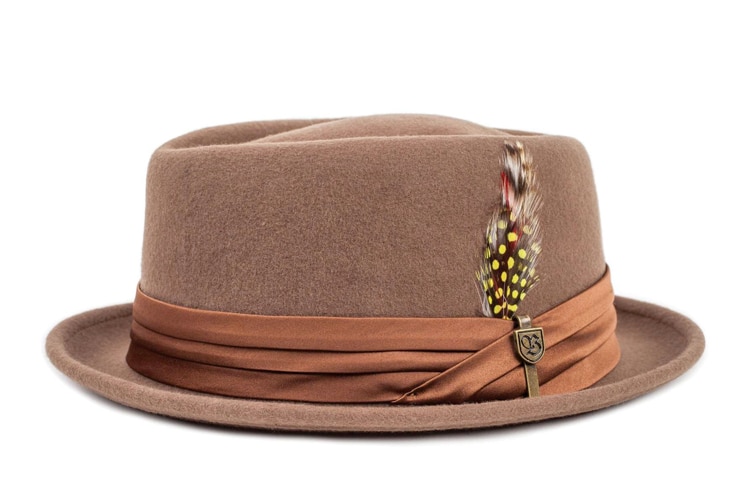 2. Pork pie Hat
A deserving addition to the list of cool hats for men has to be the pork pie hat. Worn by the likes of Buster Keaton and Walter White (aka Heisenberg), the Pork pie hat derived its name by loosely resembling British pork pie. As a close cousin to the fedora, these small and round men's hats host flat crowns, creases along the inside top edge, and brims that curl slightly upward. When it comes to pork pie hats and suit combos, the hat usually finds its place within the smart casual dress code. Picture a navy blue blazer, a button down shirt, khaki pants, a pocket square and a felt pork pie hat and you're heading in the right direction.
Features: looks like a traditional English meat pie
Material: wool felt
Price: from $52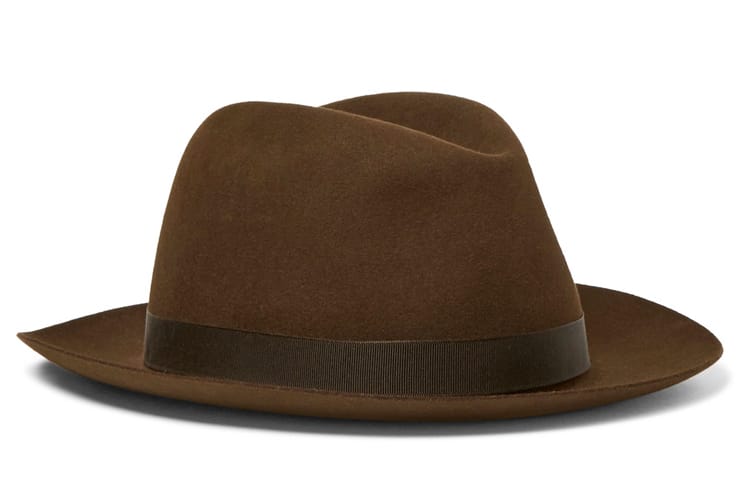 3. Trilby
Sporting a low angle brim and pure retro vibe, the trilby occupies its own tiny corner in the men's hat arena. Arguably, the most stylish hat for men, you might recognise it as the hat Inspector Clouseau wore in the Pink Panther films, as well as multiple appearances atop the crown of Mr. Bruno Mars. And although you might think trying to pull of the trilby is venturing into dangerous territory, the trilby has become one of the coolest hats for men and one of the more socially acceptable pieces of headwear. When you find a trilby with the right shape, fit and proportions, it looks pretty damn fine with a suit.
Features: a short brim angled down in front and turned slightly back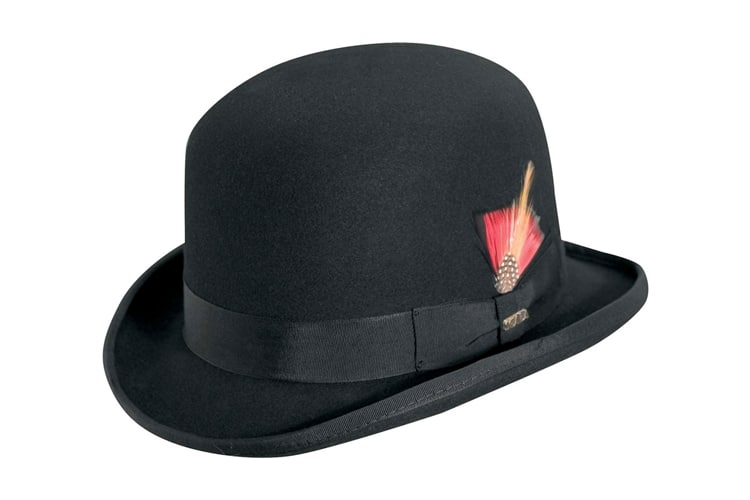 4. Derby
Like the trilby, men's derby hats (or bowlers) are definitely an acquired taste. Commonly made of hard felt, this men's formal hat features a short brim and rounded crown. Historically, these men's dress hats have been associated with blue collar and bourgeois alike. Nowadays, the derby is often viewed as a somewhat humorous accessory emanating with antiquated charm. Should you wear one, you'll want to be already supremely confident with how to wear a hat. Pair it with a classic three-piece suit and maybe a cane and you'll certainly draw some eyeballs. Just be sure to tip it kindly when any high society Victorian women pass by. A guide of hats to wear with suits, could never dare omit the derby hat.
Features: hard felt, short brim, rounded crown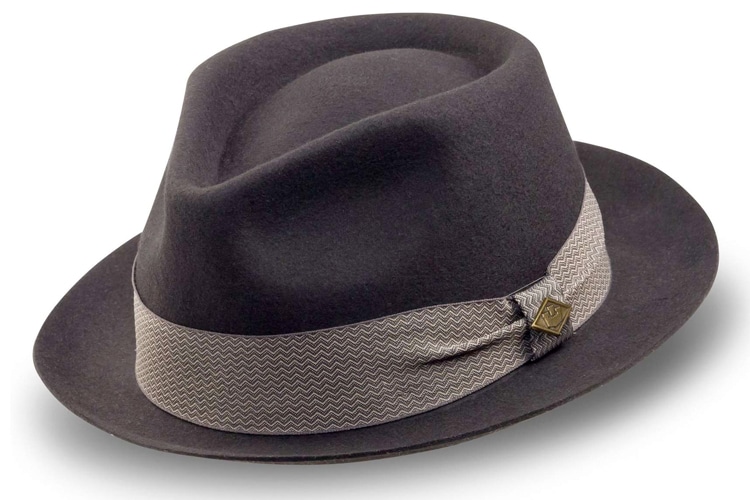 5. Fedora
A fedora with a suit, was once a mainstay of the business world. However, the fedora hat has broadened in appeal over the course of its long tenure. To spot these occasionally popular men's dress hats, look for the indented crown with a lengthwise crease pinched near the front on both sides, along with a soft brim of about 2.5 inches or more. Should you buy one, make sure it's high in quality, and keep the brim up. Back in the day, fedora hats and suits used to come in one package, creating a uniform vibe. Nowadays, you can probably get away with buying the fedora separately, but you'll still want to make sure it compliments your suit to perfection. Another appealing aspect of the Fedora is its versatility as a men's fashion hat. Although, if you're pairing the hat with a smart casual outfit, a kung fu grip on personal style is pretty much mandatory. If your reflection in the mirror is reminiscent of an early 2000s Justin Timberlake, then it's best to remove the hat.
Features: short to mid sized brim, upturn in the back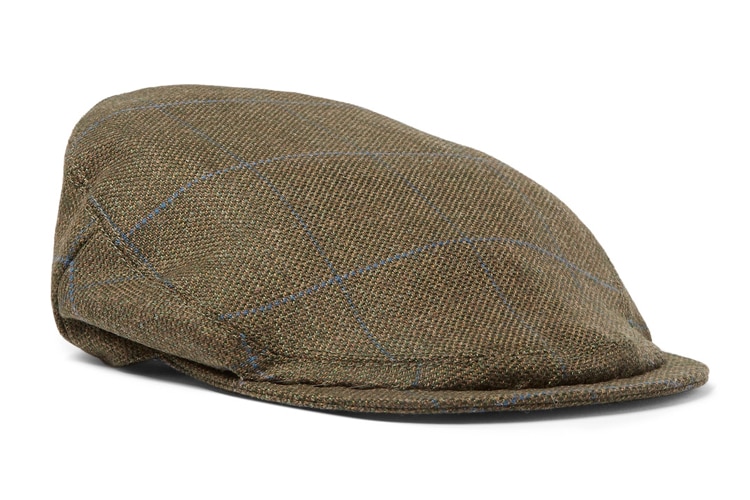 6. Flat Cap
Similar to a newsboy hat, the flat cap hosts a rounded top and a small, hard brim upfront. These men's hats are typically made of tweed, though other fabric variations (like leather or denim) do exist. In spite of the flat cap's history among working-class types, it's recently emerged as dressy weekend wear for younger men. Pair it with a tweed jacket, handsome sweater or maybe a nice blazer with khakis, and go have a nice picnic in the countryside. Or you can just do brunch–whatever works for you. If a man is to ever wear a suit with a cap, the flat cap should be his first preference.
Features: rounded, soft fabric, rounded front brim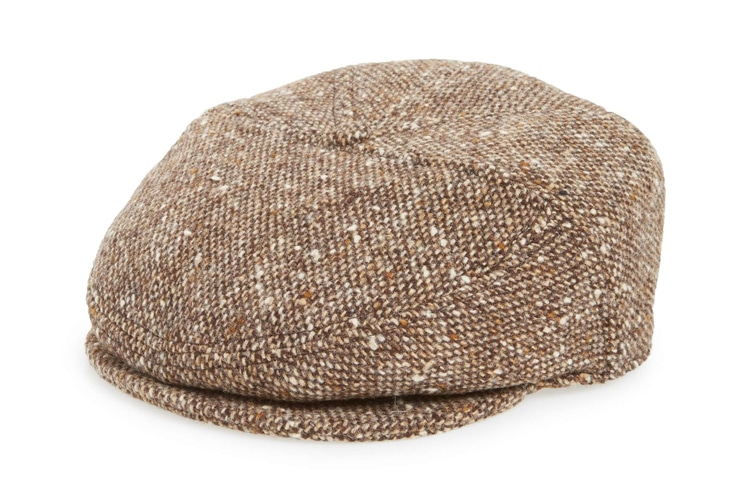 7. Newsboy Hat
Rounding out our list and showcasing the diversity of men's hat styles is the newsboy hat. Wildly popular at the turn of the 20th century, the newsboy hat is embraced by both male and female tastemakers. The newsboy hat is defined by a curved brim, eight panels and a top button. Thanks to the use of materials like wool, the hat makes for functional and fashionable cold-weather wear. There's no need to go too fancy with this one–pair it with a smart casual or straight casual outfit and you're ready to rock. If it's cool enough for David Beckham, it's certainly good enough for you. Just don't overdo it on size.
Features: similar to the flat cap, classic 6 or 8-quarter panel crown, top button
General FAQs
What are some common types of men's hats?
Some common men's hats to wear with suits include a Derby, Trilby, Boater and Fedora.
What's the best hat to wear with a suit?
Most commonly worn with a suit is the Fedora, in line with the classic '40s look.
What is a men's dress hat?
A dress hat is one which can be worn with a more formal style of suit.
When should I wear a Fedora hat?
A Fedora is best worn with a classic-cut suit of a similar colour and shade.
How to match a hat with a suit.
The best way to match a hat and suit is to work with similar colours and shades to the suit's material.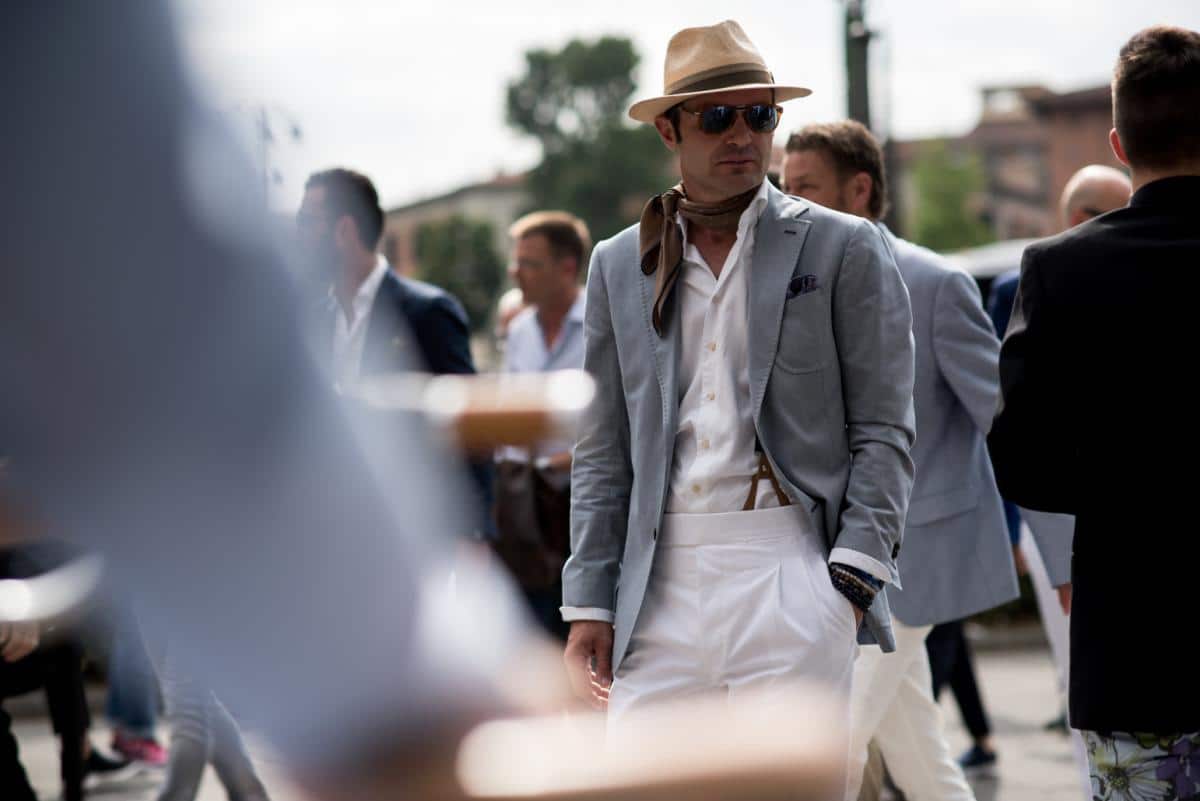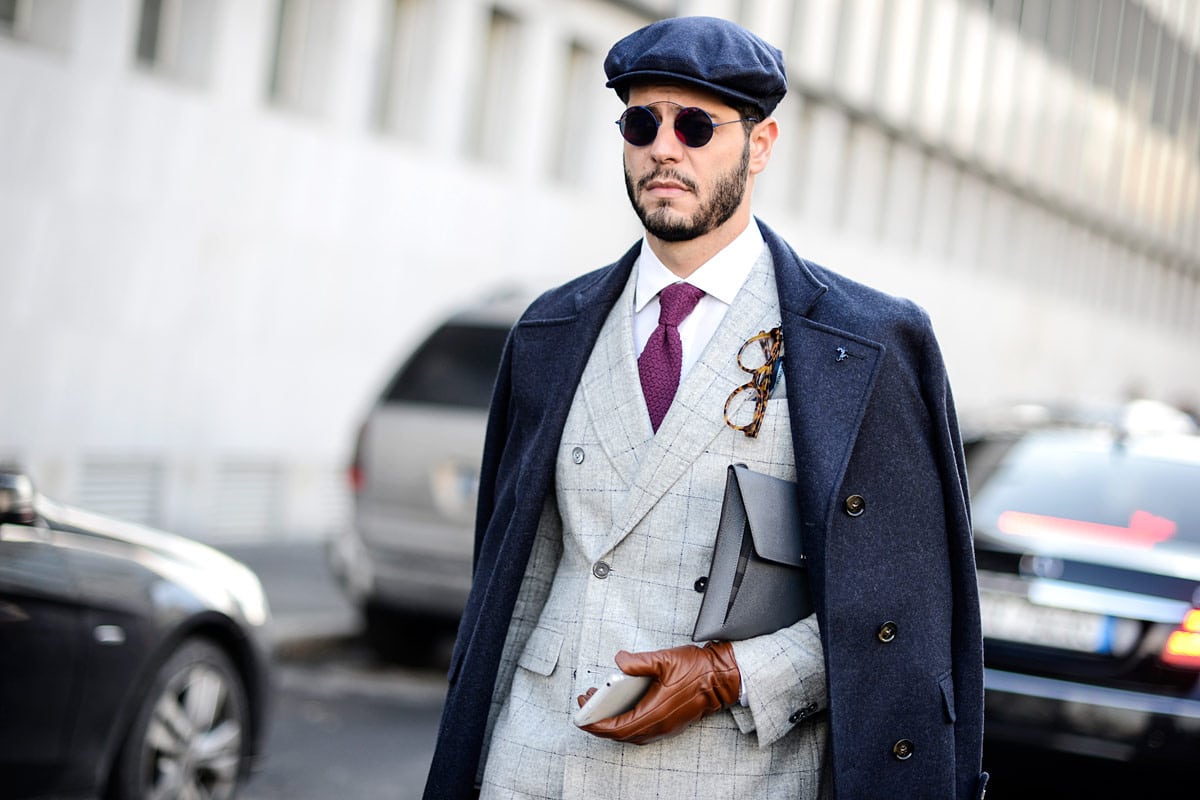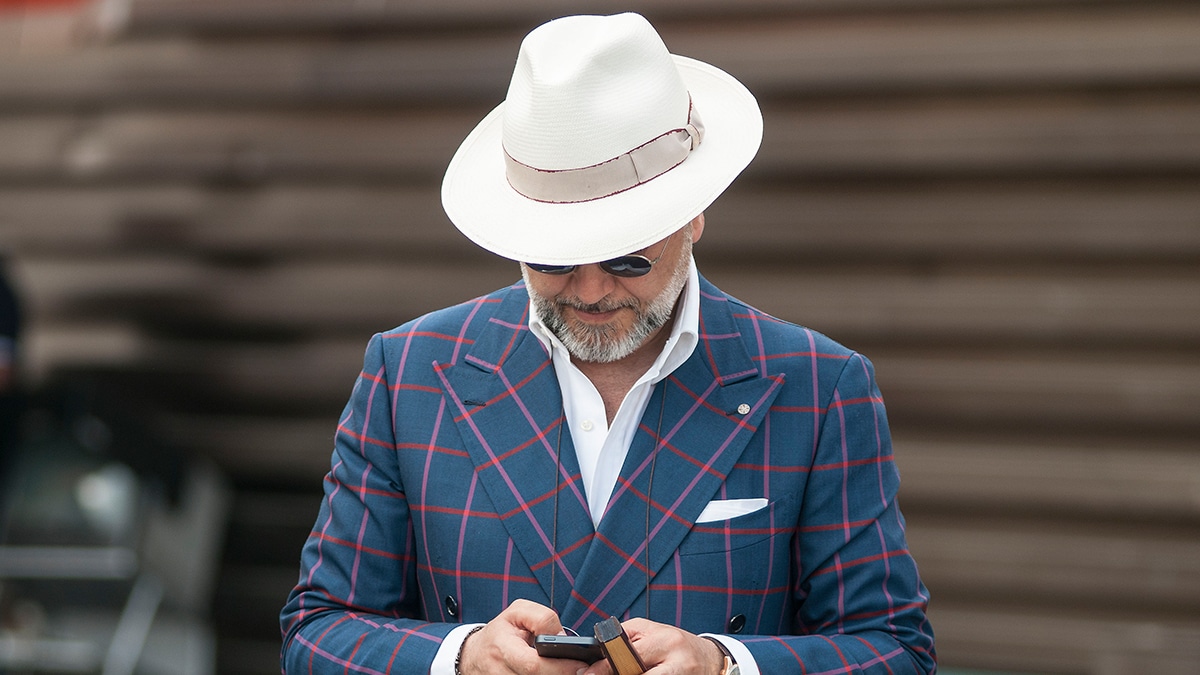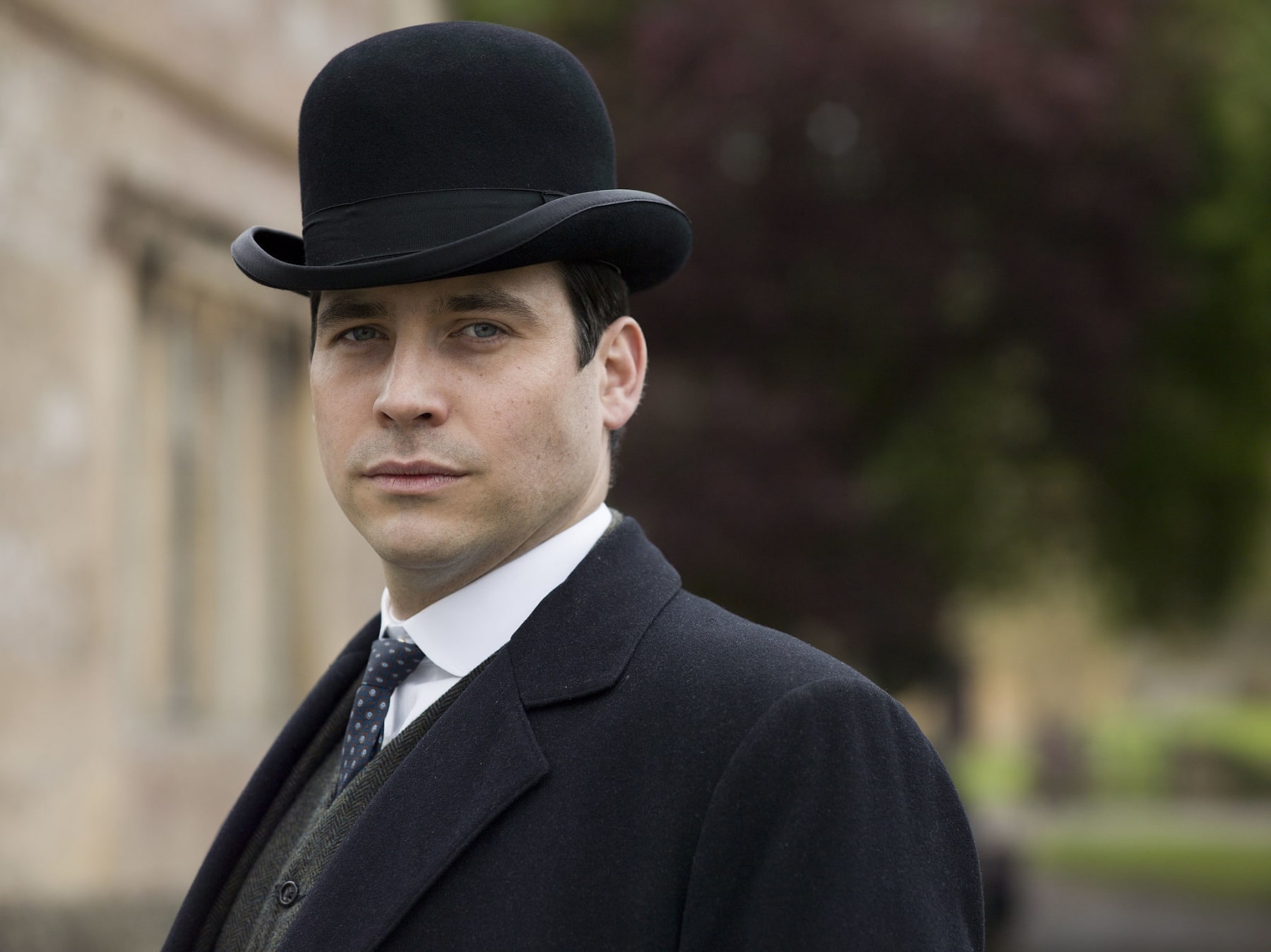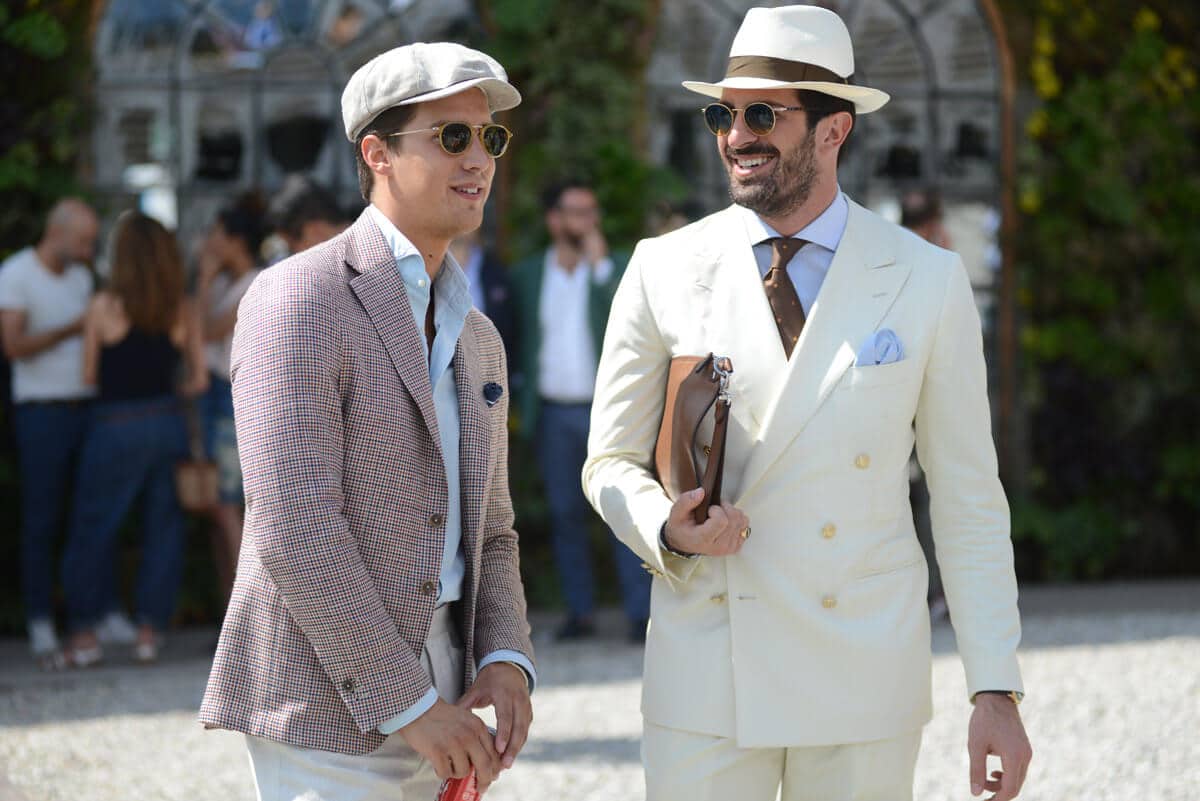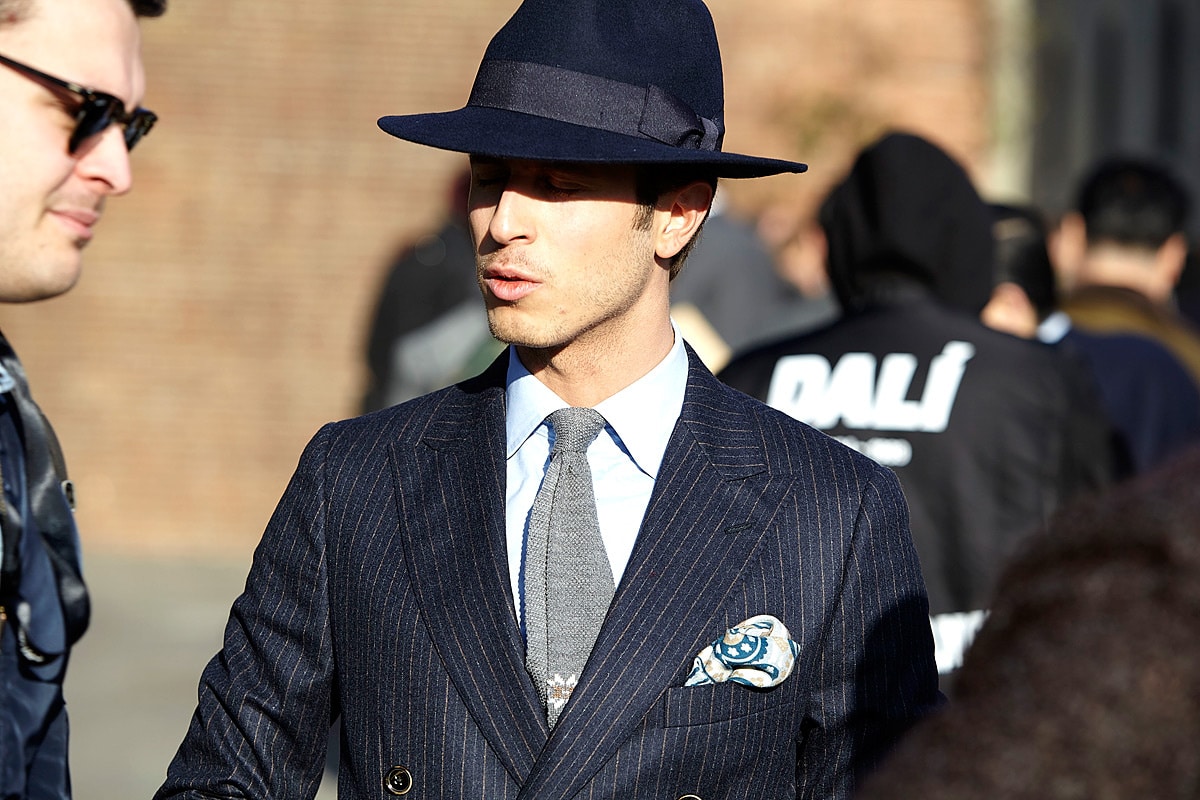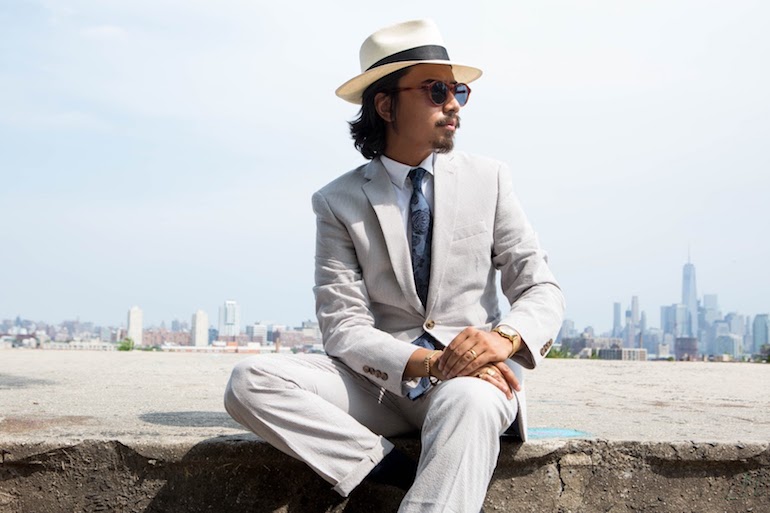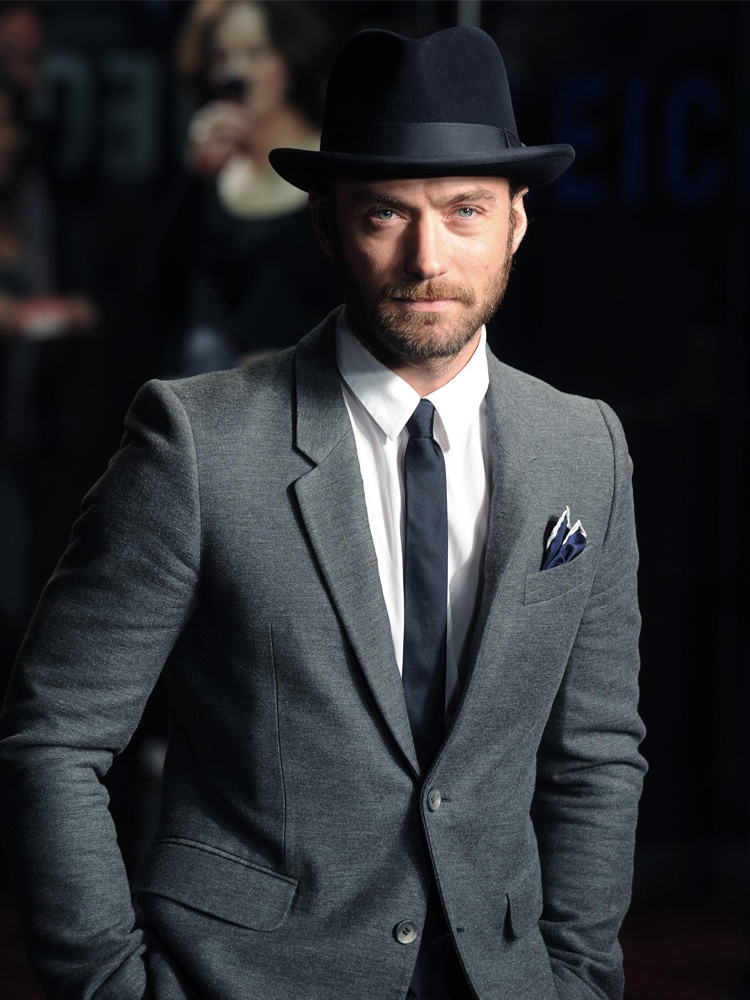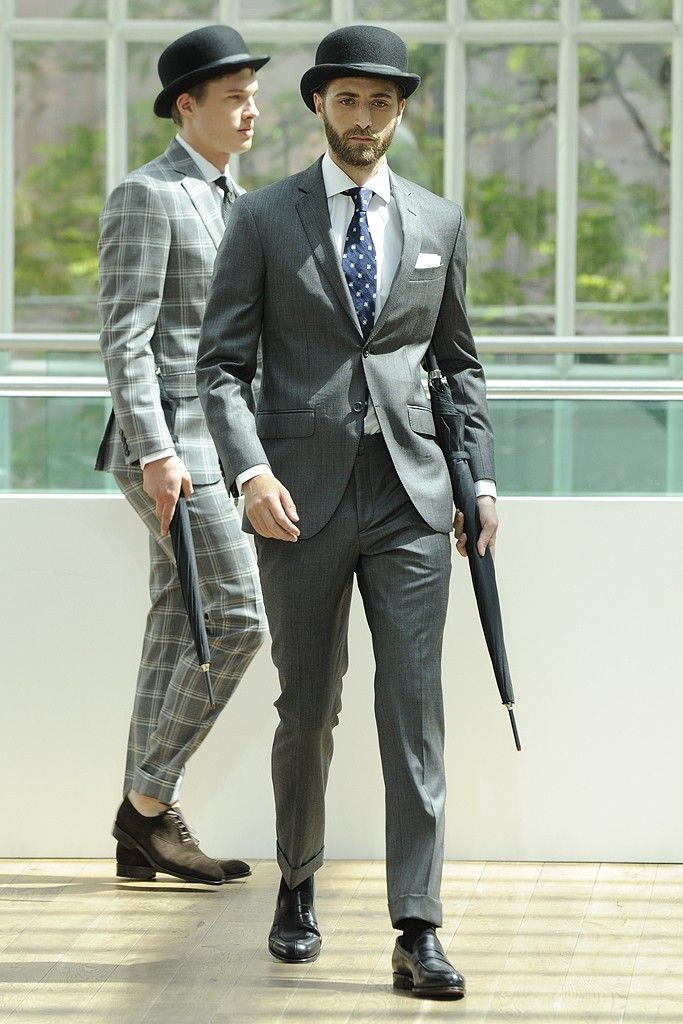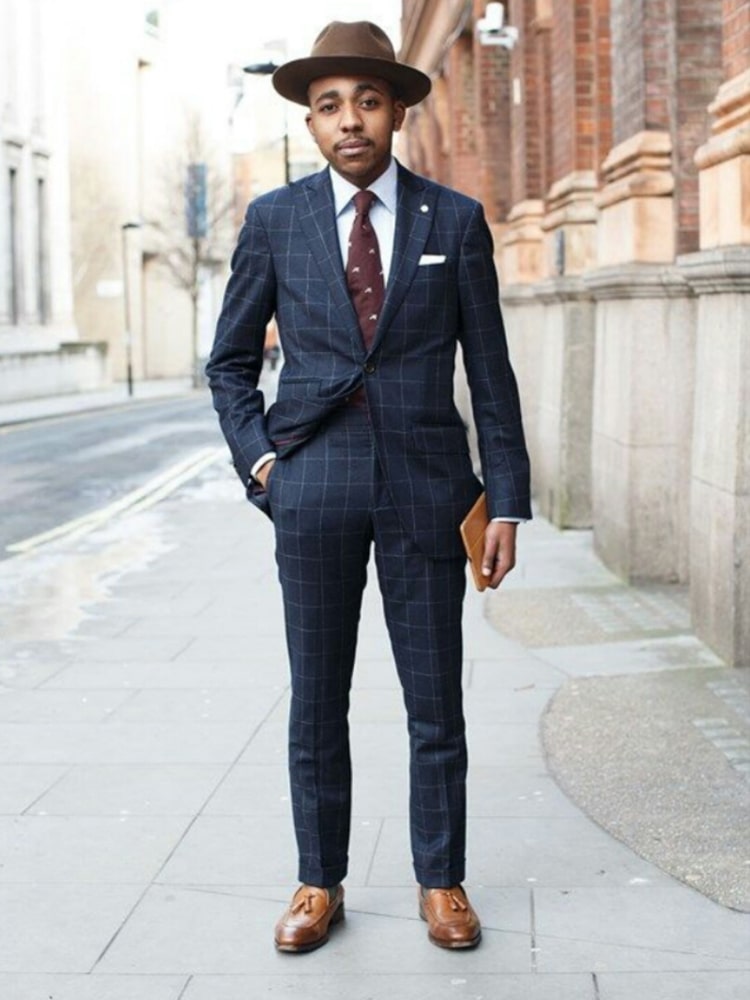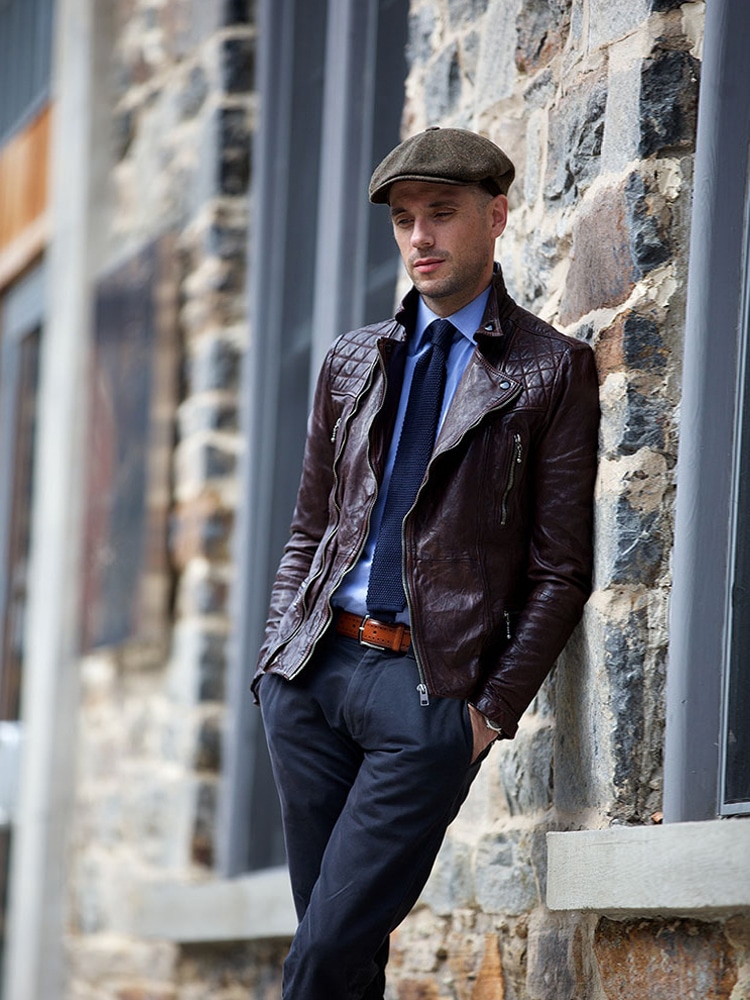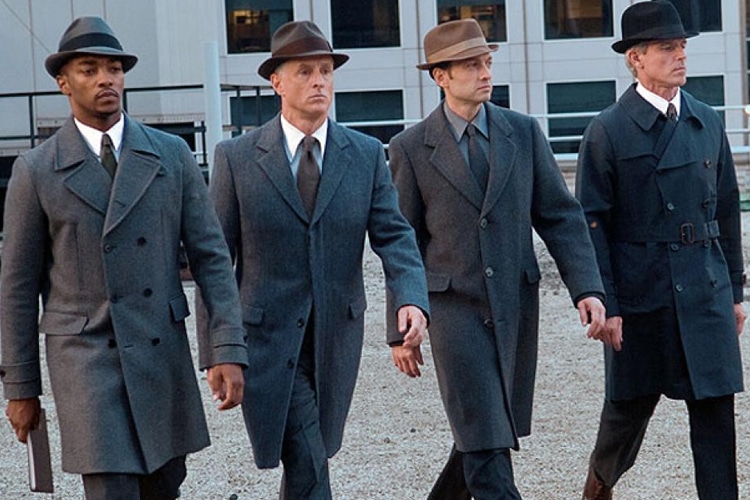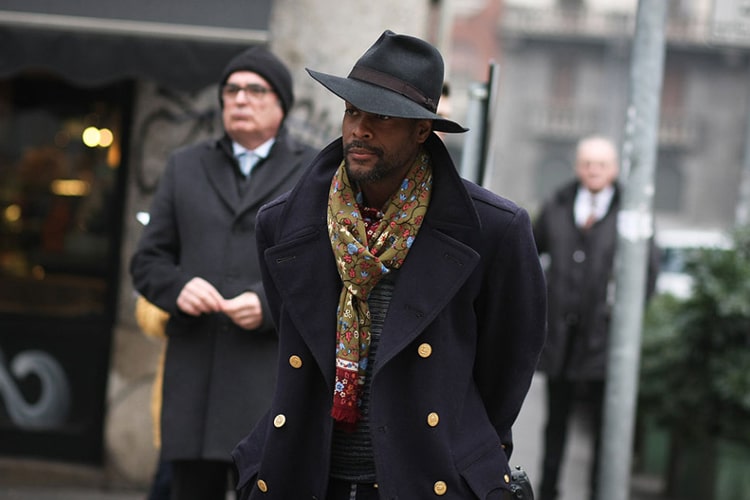 This article is part of our Suited and Booted Series
Have you subscribed to Man of Many? You can also follow us on Facebook, Twitter, and Instagram.
You may also like:
How To Dress Like a Peaky Blinder
A Guide to Men's Dress Codes
What Style of Dress Shoe Should Every Guy Own?