Style Guide: How to Dress Like Ryan Reynolds
Not only has Ryan Reynolds been killing it at the box office with films like Deadpool and Detective Pikachu, he's also been killing it in the sartorial department. Reynolds got his career break in 1998 when he landed the role of Michael Bergen in the Canadian sitcom Two Guys and a Girl and found mainstream success with his roles in X-Men Origins: Wolverine, The Green Lantern, and Deadpool.
Ryan Reynolds' style is the epitome of classic, with three-piece suits, cardigans, chinos, dress shirts, and plain fitted t-shirts in heavy rotation. He likes to be comfortable, however, you won't catch him out in sweats. Reynolds told Esquire magazine that "it's an old-fashioned quality of mine, I have to stick to proper shirts and trousers if I go outside."
As Reynolds has transitioned from chick flicks to more action-based roles, his physicality has changed too, going from slim to more muscular. As a result, he's mastered dressing for his body; adopting a wardrobe of slim-fitting pieces to ensure he looks lean. If you're looking to replicate this Canadian hunks look, read on and discover our style guide for how to dress like Ryan Reynolds.
You'll Also Like
Style Guide: How to Dress Like Chris Hemsworth
Style Guide: How to Dress Like Bradley Cooper
Style Guide: How to Dress Like Kit Harington
Style Guide: How to Dress Like Idris Elba
Here's how to nail the Ryan Reynolds dress style.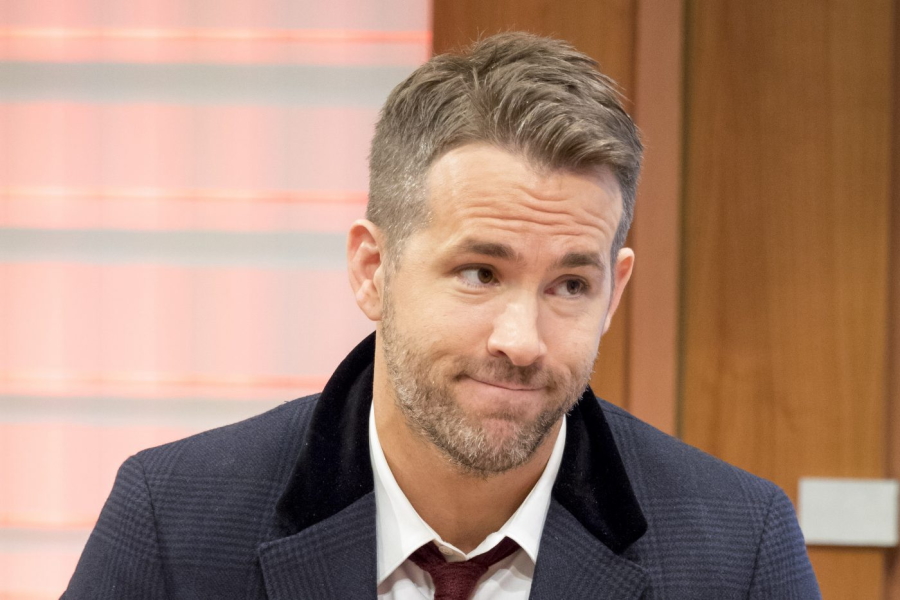 Get the Ryan Reynolds Hairstyle
Ryan Reynolds has remained loyal to his haircut over the past couple of decades. Luckily, the timeless grooming move is easy to emulate and low maintenance. Reynolds typically opts for a short hairstyle with shorter sides and a slightly longer, textured top. This cut is best done with scissors for a sharper finish, with the hair on the sides around 1cm and the top 3cm. To style, use a small amount of pomade all over the hair and lift up and push back the front section to create a subtle quiff.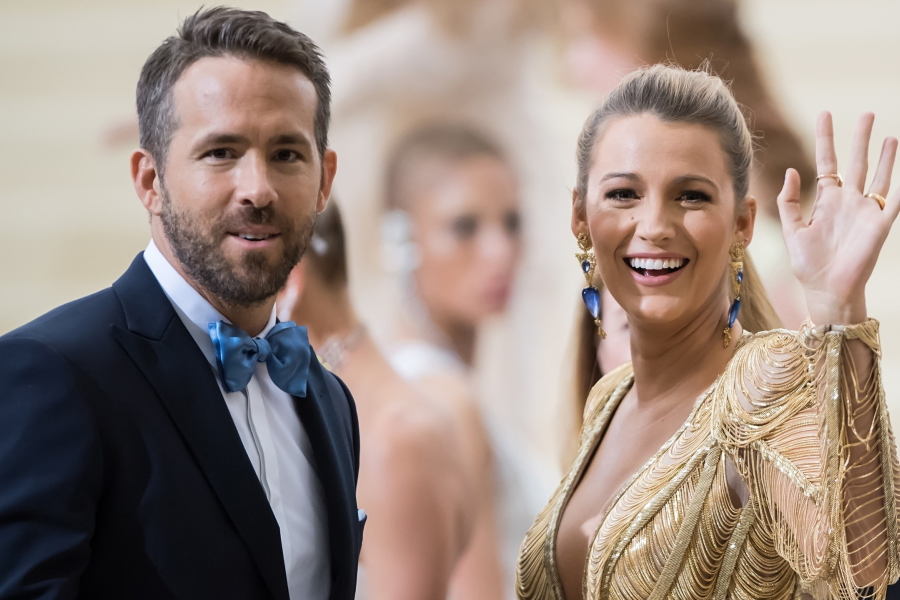 Grow the Ryan Reynolds Beard
Much like his hair, Ryan Reynolds has kept his facial hair grooming fairly standard over the years. Reynolds generally sports facial hair which is somewhere between stubble and a beard. The low maintenance look can be achieved by using a beard trimmer to cut your stubble to around 7-10mm once a week. Maintain the look by exfoliating twice a week and using a beard oil daily.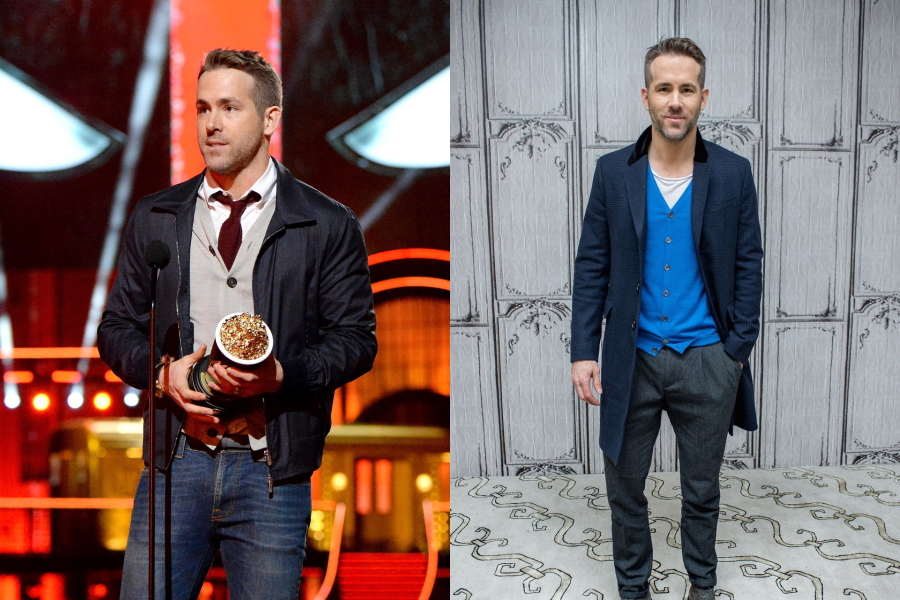 Not Your Grandma's Cardigan
A signature Ryan Reynolds style move, the cardigan makes cooler weather dressing stylish. Reynolds is a frequent cardigan wearer, and for good reason; worn under a suit it gives the illusion of a three-piece suit but without the restriction of a waistcoat, and provides a layer of warmth under outerwear without making you look bulky. To master the cardigan look, the Deadpool actor always opts for a v-necked lightweight cardigan (avoid anything chunky or with a collar) in a material like merino wool or cashmere. Neutrals like navy, charcoal, beige, or grey work best with suiting, while tonal experimentation like azure blue can add interest when worn under a coat.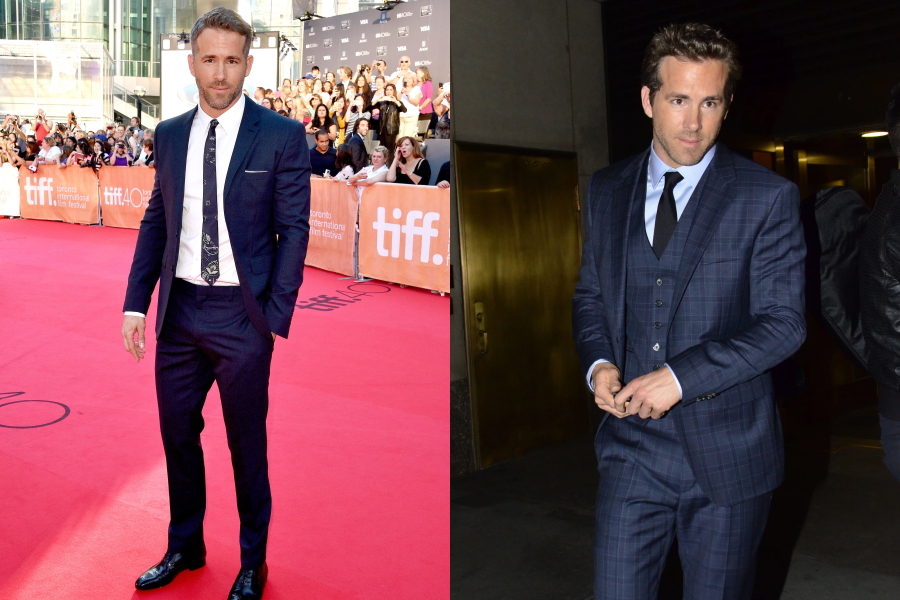 Sharp Suiting
The Green Lantern actor knows the power of a good suit. However, rather than playing it safe with overdone combinations, Ryan Reynolds experiments with his looks whilst remaining within the realm of classic style. Case in point; this navy windowpane suit teamed with a Burberry paisley print tie, a pocket square, and black leather wingtips.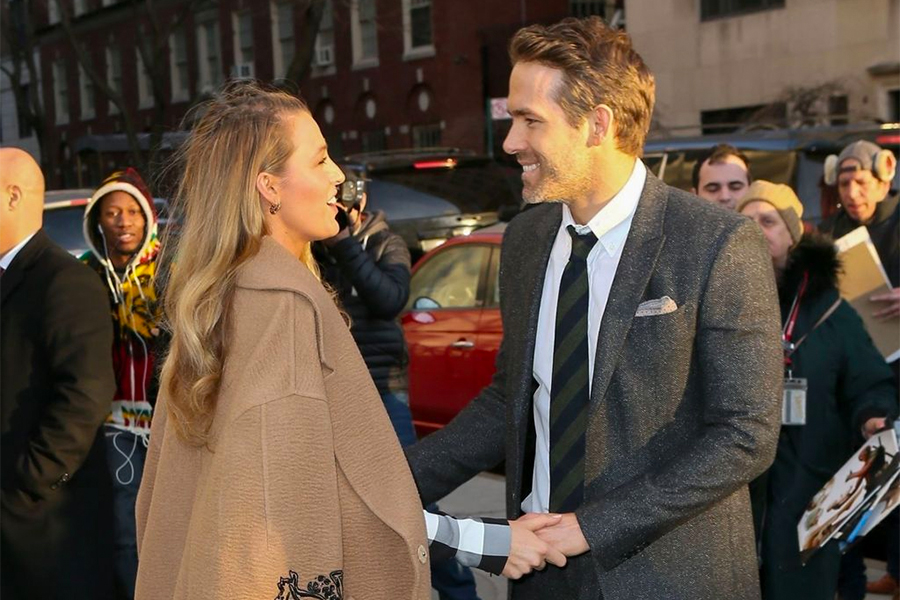 Put Your Best Foot Forward
A key weapon in Ryan Reynolds' style arsenal is his ability to elevate simple outfits with interesting details. Reynolds takes this charcoal suit to the next level with the addition of a striped tie and a pocket square, as well as with opting for oxblood derby shoes over a safer choice like brown or tan.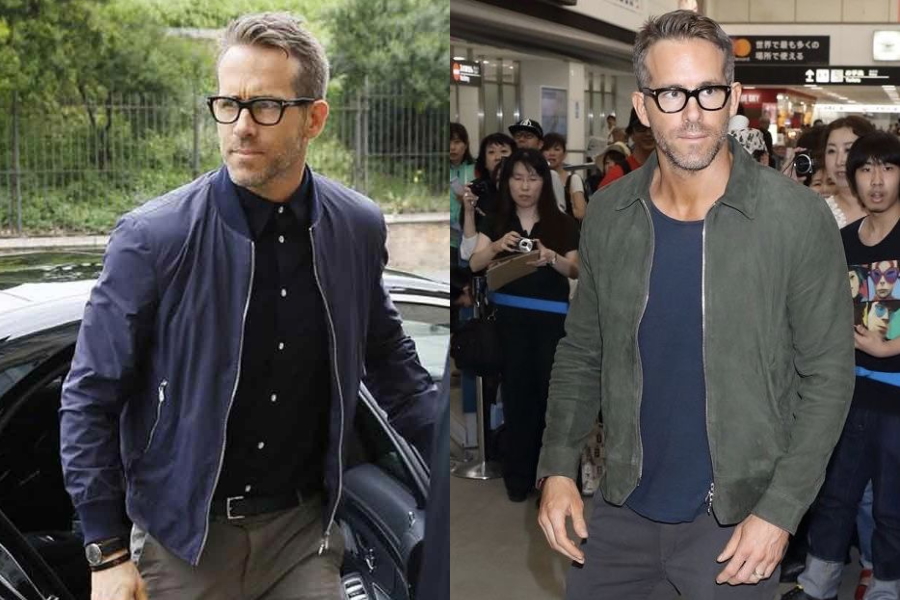 Lose the Tie
A divisive concept in the fashion world, the air tie provides a contemporary take on formal dressing. Proponents of the air tie include Timothée Chalamet, ASAP Rocky, Daniel Radcliffe, Pharrell, Michael B Jordan, and recently; Ryan Reynolds. Nailing the air tie look isn't as simple as just removing your tie – the air tie works best with a formal dress shirt (not an Oxford) buttoned all the way up, and either suiting with interesting details, or casual attire. Reynolds opted for the latter, layering a bomber jacket over a navy dress shirt and taupe chinos. And we must say, he's done a great job pulling it off.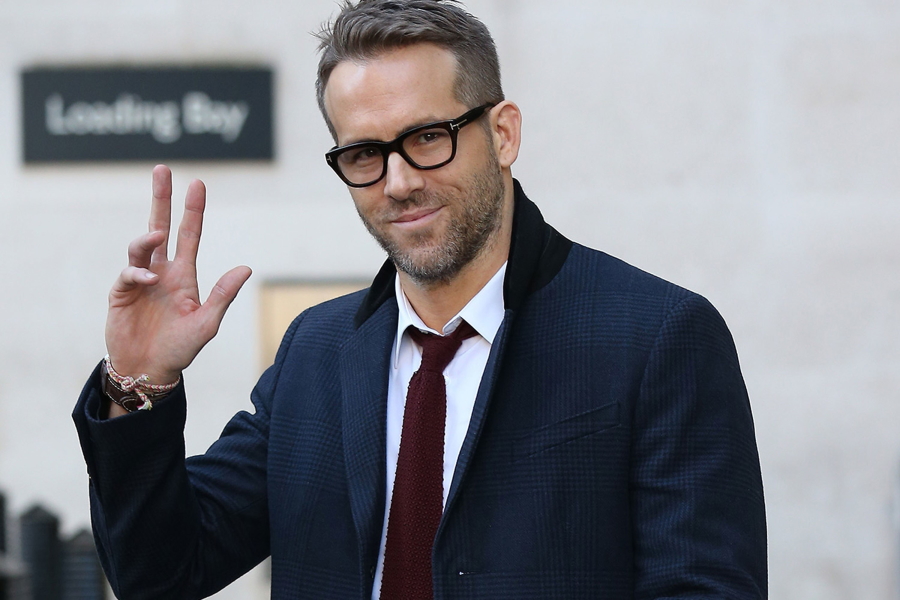 Non-prescription Perfection
The jury is still out on whether his vision actually requires any assistance, but we're unanimously voting in favour of the Ryan Reynolds glasses look. Quickly becoming a regular part of the go-to Ryan Reynolds fashion style, Reynolds has been sporting the black-rimmed Acetate glasses by Tom Ford of late, effortlessly weaving them into his everyday wear.
You'll Also Like
Style Guide: How to Dress Like Chris Hemsworth
Style Guide: How to Dress Like Bradley Cooper
Style Guide: How to Dress Like Kit Harington
Style Guide: How to Dress Like Idris Elba
General FAQ
How can I dress like Ryan Reynolds?
Ryan Reynolds is a big fan of a cardigan, as well as a smart casual look without the tie.
Does Ryan Reynolds wear glasses?
On the red carpet, yes, but we're not sure if they're for practicality or that signature Ryan Reynolds style.
How can I get a haircut like Ryan Reynolds?
To style your hair like Ryan Reynolds, ask for around 1cm on the sides and a styled 3cm on the top.