"Like Angel's Hands Cupping My Balls" – Why SAXX Underwear has 100s of 5-Star Reviews
In Partnership with SAXX Underwear
Underwear – for those that don't live the free-ball life – is a necessity. Worn every day, it's a man's last line of defence when it comes to your privates. Coming along way since the caveman days, underwear is more than just covering up; it's about being comfortable.
Delivering comfort that is superior to pretty much all other men's underwear, SAXX underwear stands above the rest thanks to its patented design called the BallPark Pouch. Basically, a 3D hammock for your nuts, it offers contact-free support without all that skin-on-skin irritation. It's a super-soft lockbox to keep your boys safe and secure. SAXX Underwear is so damn good that our very own Scott Purcell believes it's a must cop for anyone looking to restock the wardrobe with a bit of extra comfort and style. And Scott isn't the only one we might add. With hundreds of 5-star reviews and almost everyone is claiming the same thing, SAXX underwear might just be the best pair of underwear you've ever owned. Still not convinced? Check out the screenshot below of all these rave reviews.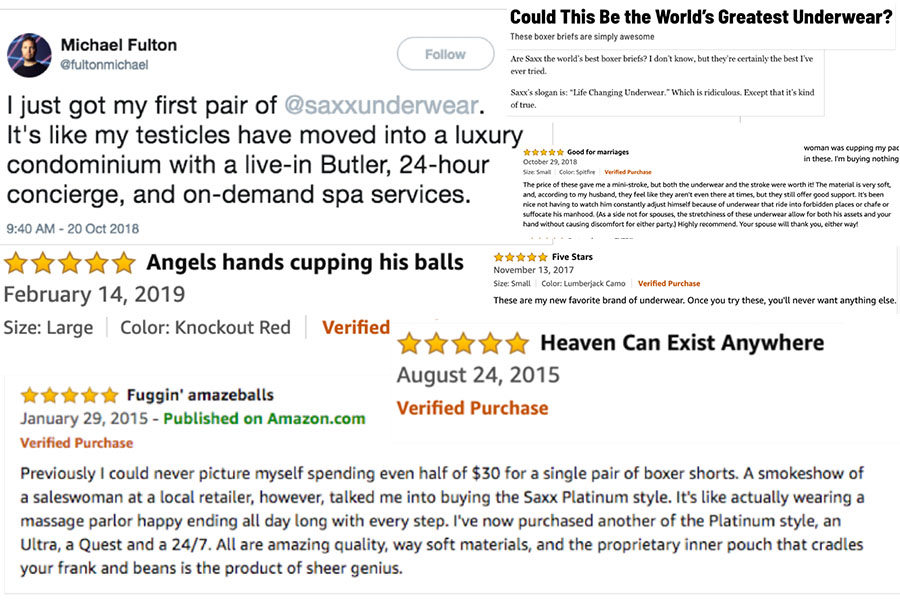 Receiving a few pairs to try out, we asked Scott what sets SAXX underwear apart from your regular pair of tighty-whities. Scott was initially unsure about "the two flaps of fabric hanging inside the briefs", otherwise know as the BallPark Pouch. However, once he slipped a pair on, Scott was instantly impressed. Keeping "everything 'in place while remaining super breathable," thanks to the pouch's mesh panels, Scott tells us he always reaches for a fresh pair of SAXX over his other undies. Sporting a 3D construction known as the BallPark Pouch, SAXX underwear adapts to every anatomy, no matter how big or small your crown jewels are.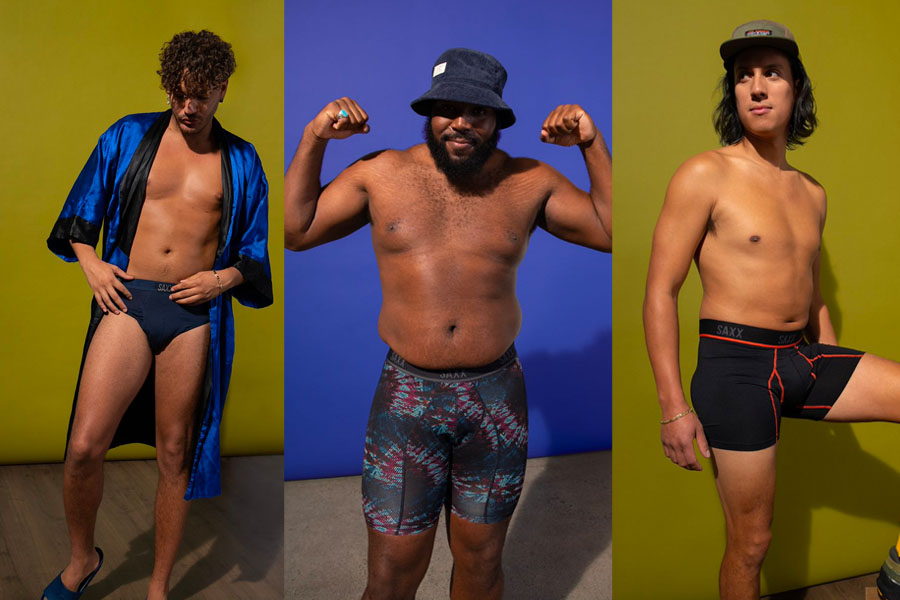 Sporting several designs from "simple block colours to more fancy floral patterns and funky shapes," SAXX underwear is a fantastic choice for any bloke looking to add some extra comfort to their sack. Offering every underwear style under the sun, you can choose between boxers, briefs, trunks, long leg underwear and even full-length tights. While the BallPark Pouch is their claim to fame, they're also well known for their premium fabrics. You'll also find plenty of other options beyond the realm of underwear, SAXX makes sleepwear, athletic, and lounge apparel.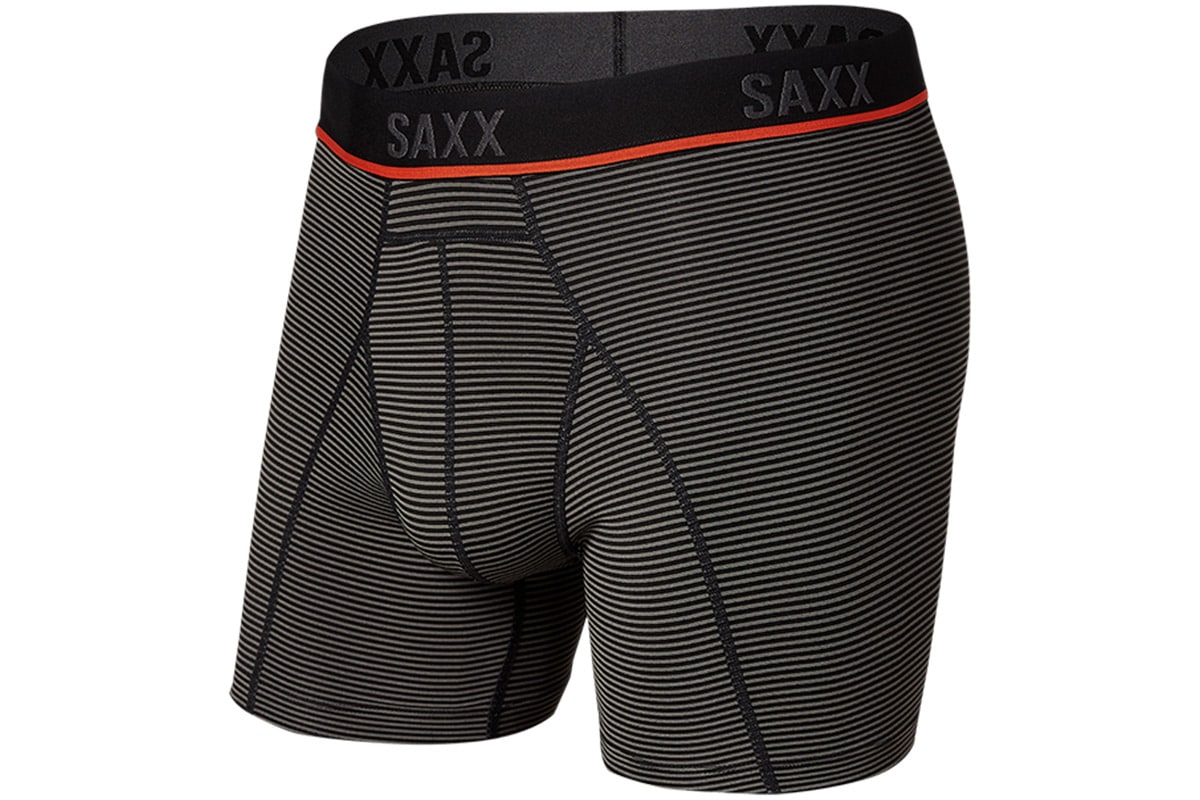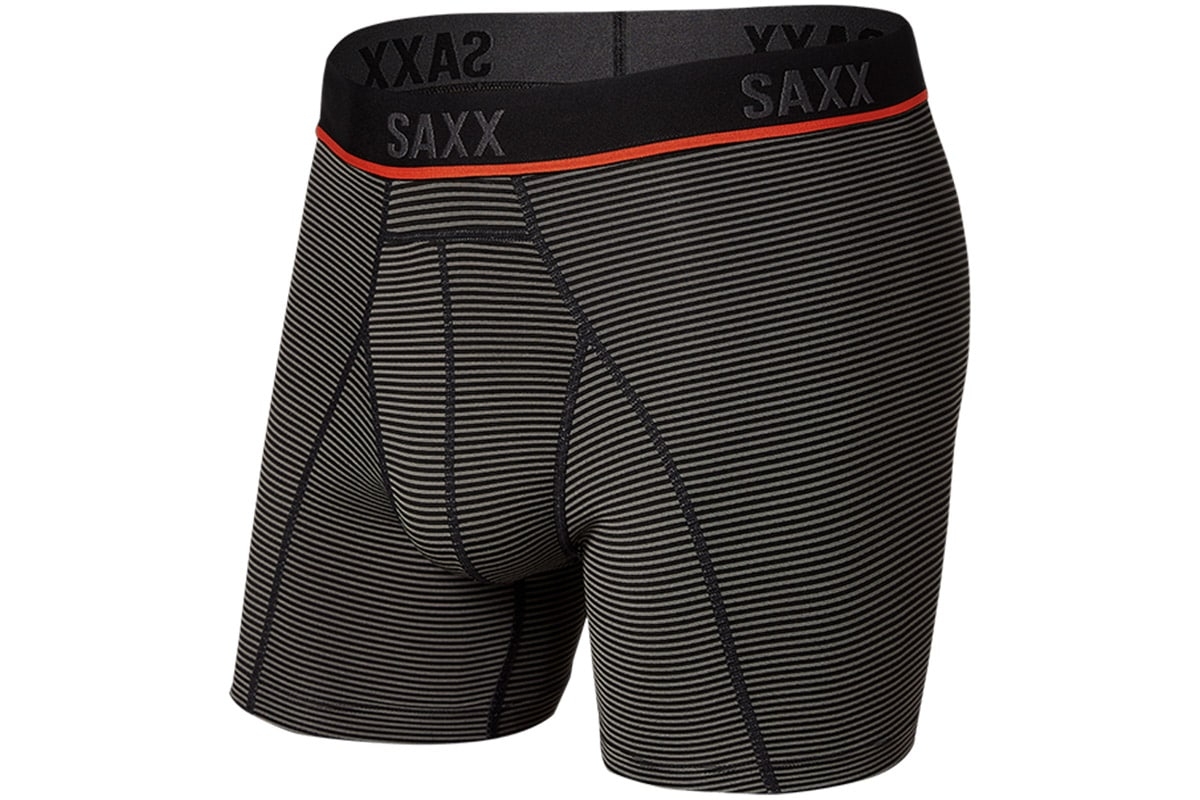 Kinetic
The Kinetic HD collection is perfect for workouts with a semi-compression fit, quick-drying fabric and the BallPark Pouch technology. If you're a grab and go gym-goer, we highly recommend the Kinetic 2n1 shorts with a built-in Kinetic HD liner.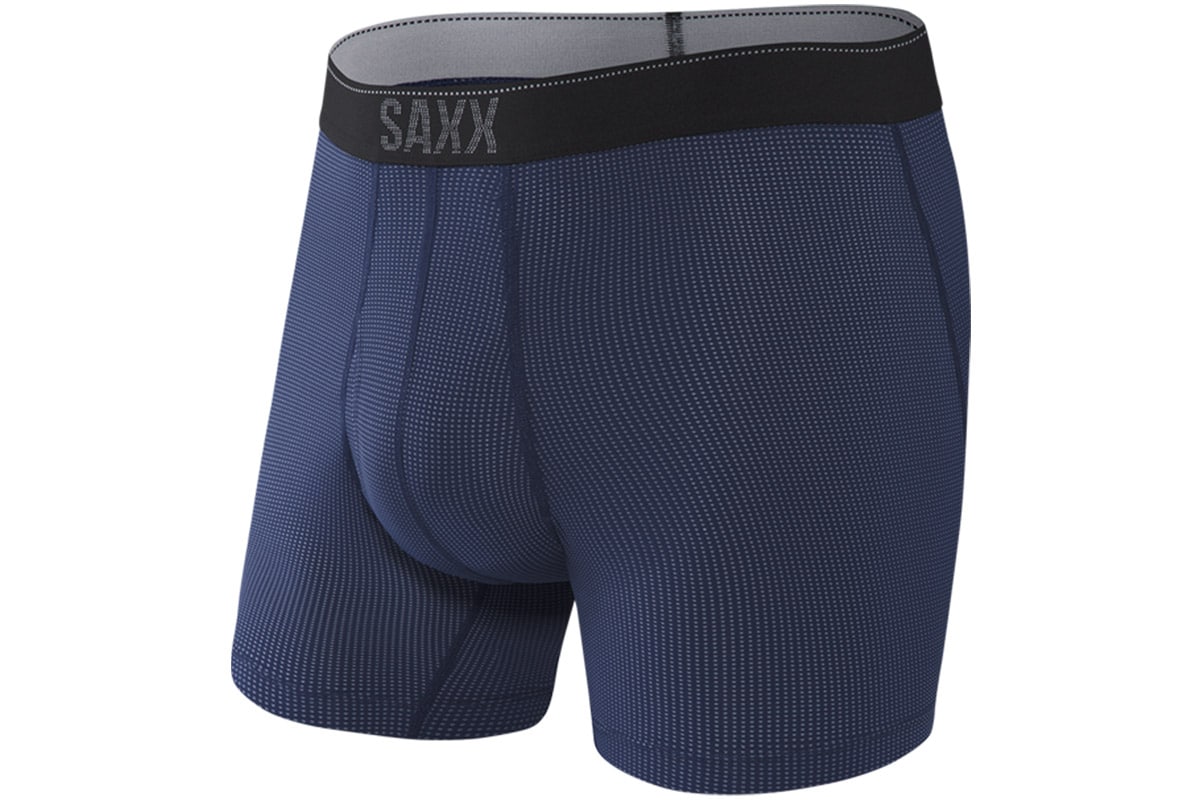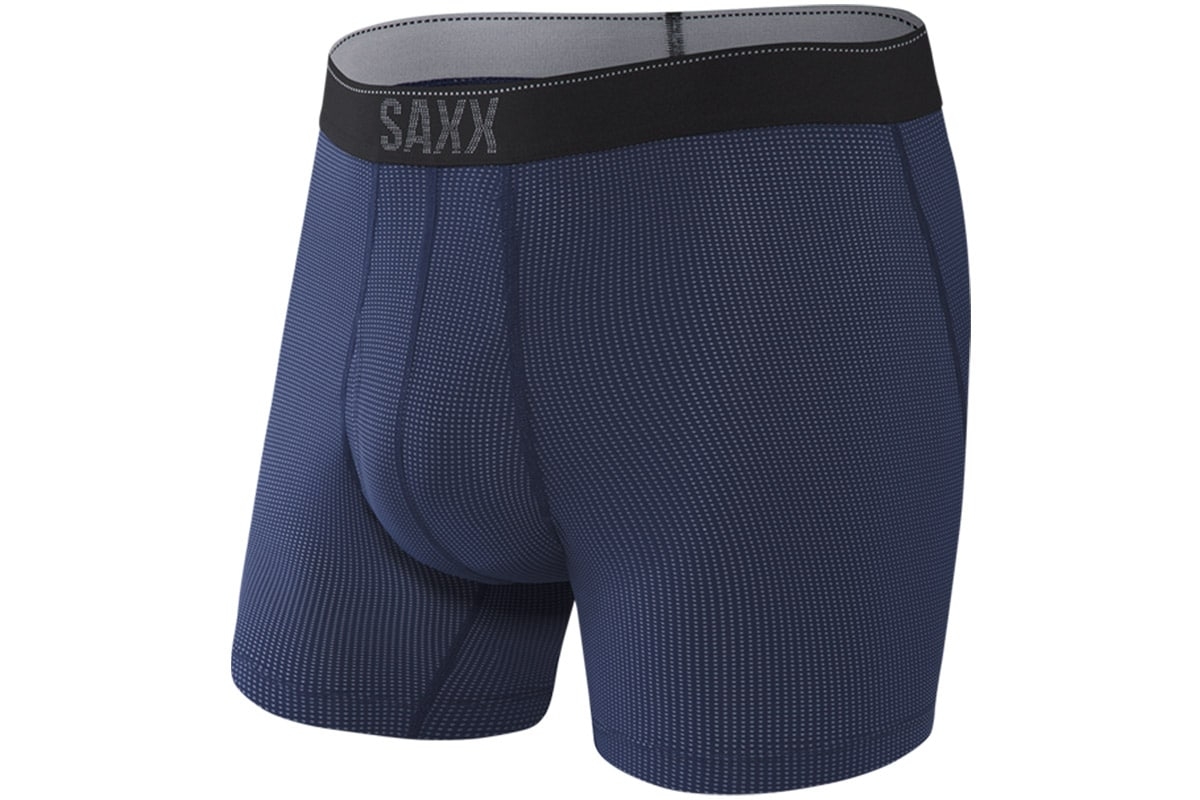 Quest
The Quest collection is a fantastic option for travellers since the quick-drying material makes them basically wash + go. They're also an excellent option for anyone living in a hot, humid climate; the combination of breathable fabric and the BallPark Pouch nixes any chaffing (no more baby powder!)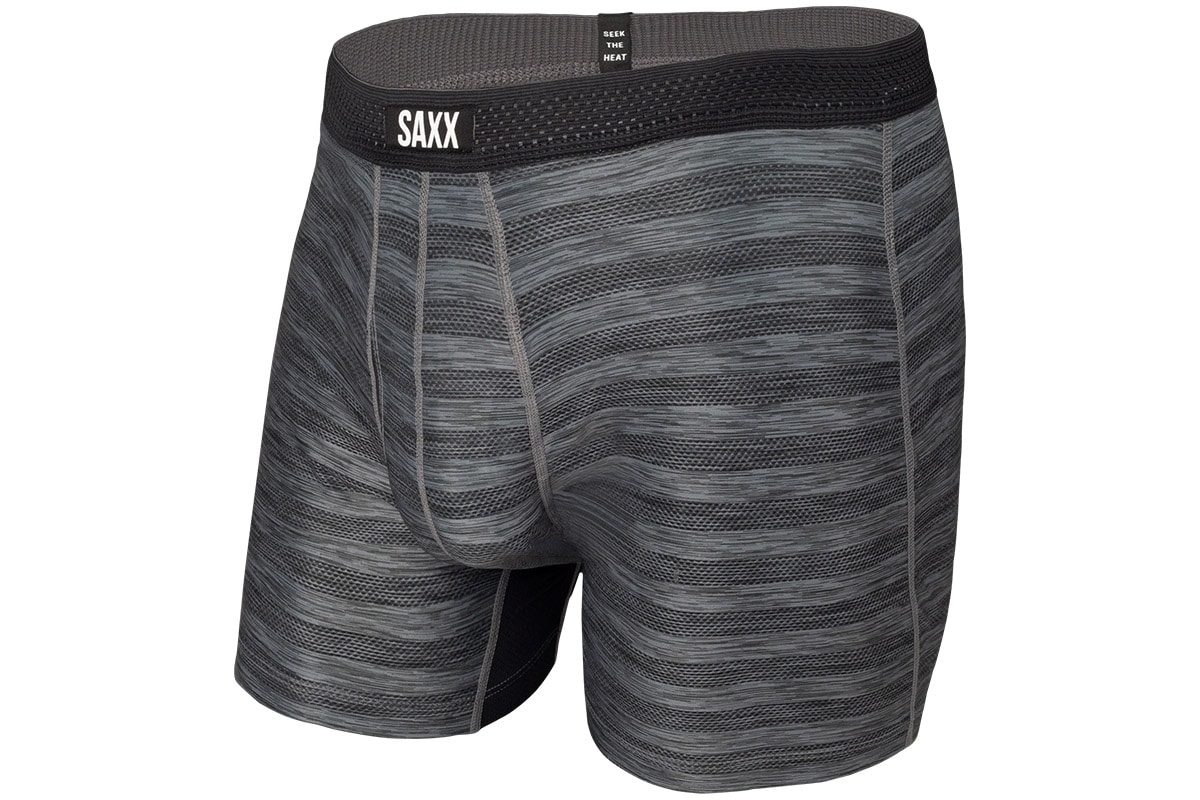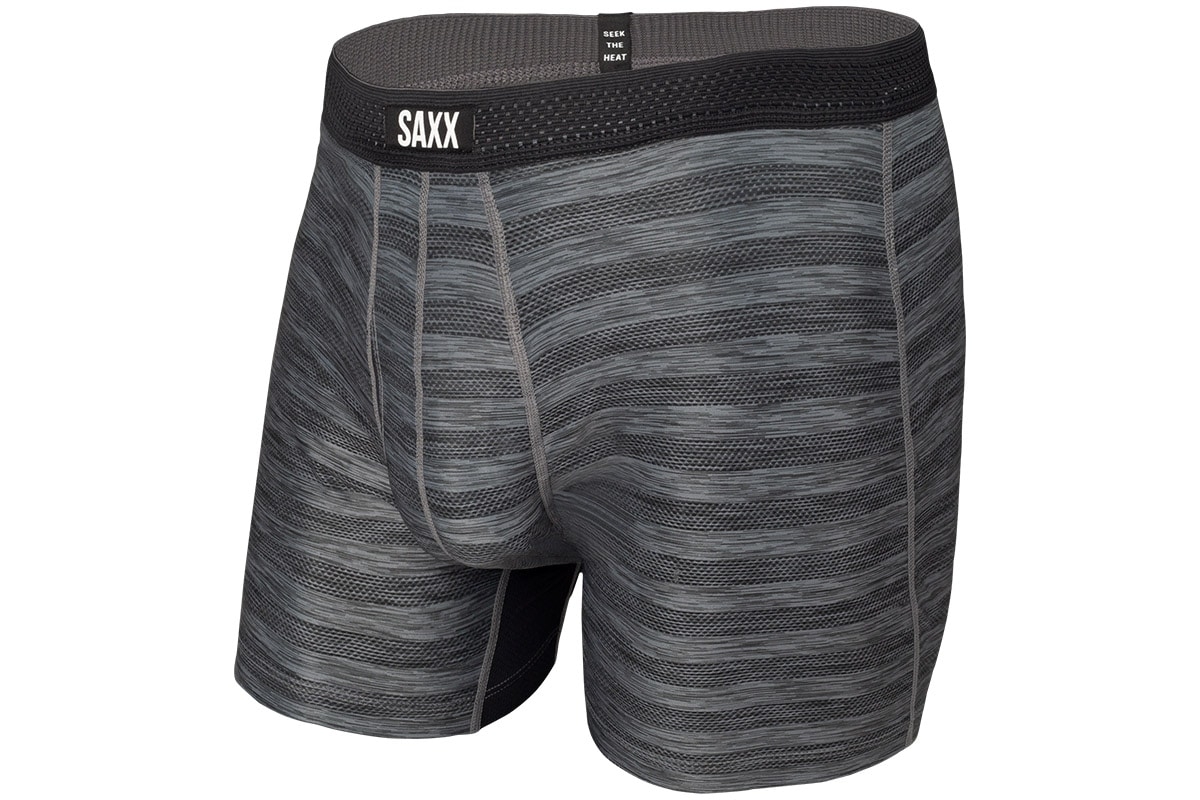 Hot Shot
If you live in a hot climate (or are just prone to SWASS) you'll also want to pick up a pair of Hot Shot boxers. These bad boys have a proprietary cooling system (DropTemp ™) that's designed to amplify your body's built-in cooldown capacity. Breathable, quick-dry fabric and design features that increase airflow in high heat zones. Yes, that includes mesh panels in *all* the places you need it. (Pro tip: you can also grab a T-shirt with the same technology (grab em here).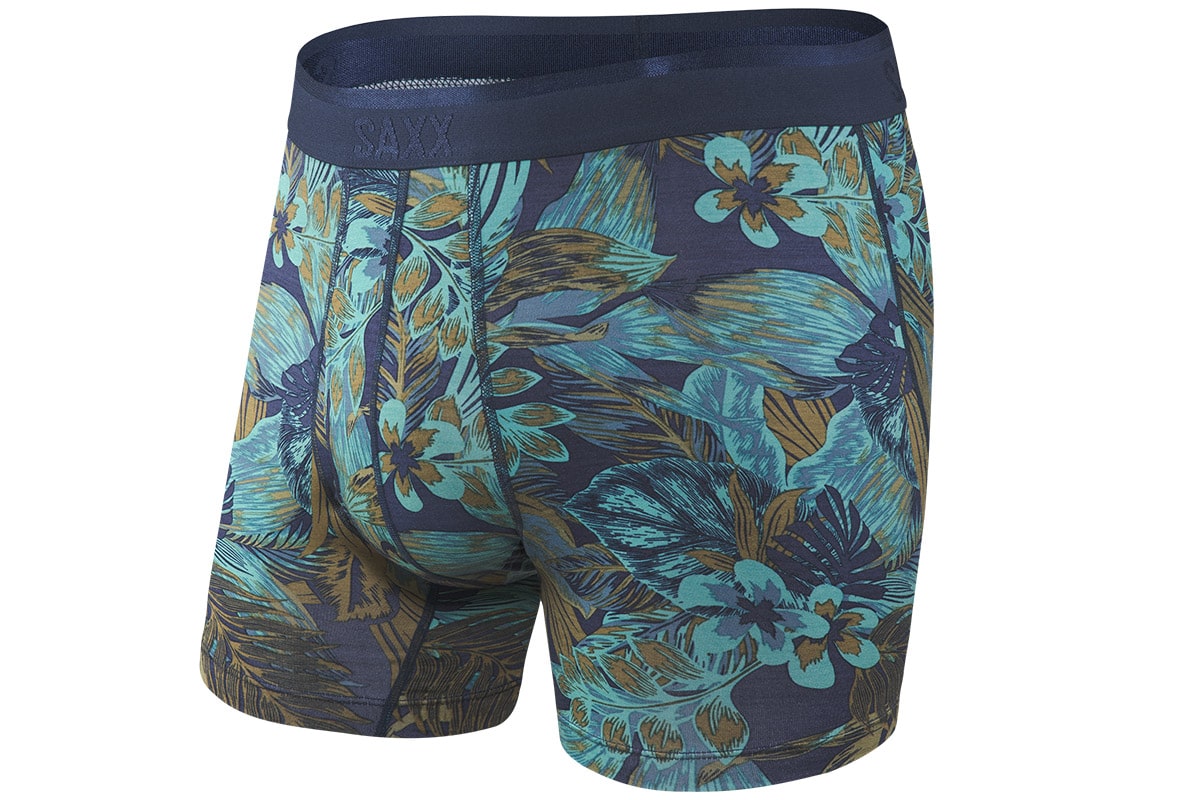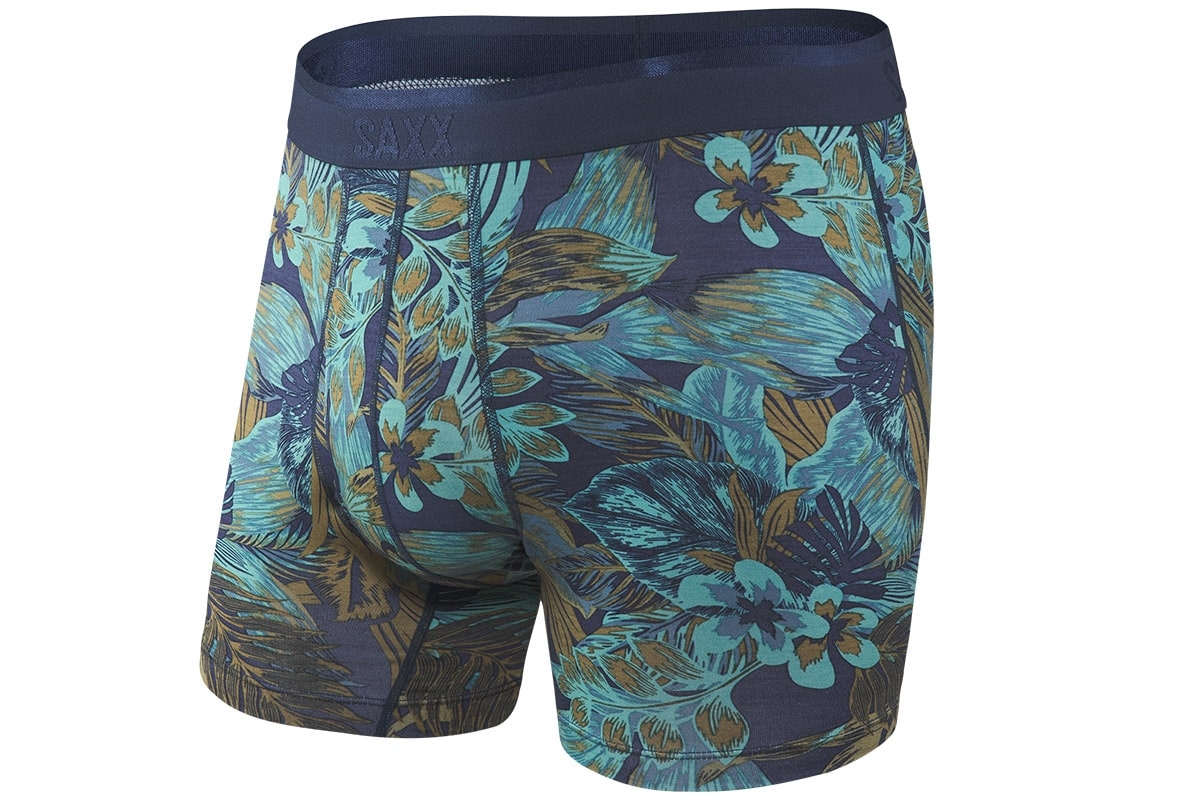 Platinum
If you're the fancy type, you should definitely check out the Platinum collection. It's made with Modal®, which is so soft and comfortable that people have asked SAXX to make bedsheets out of these fabrics.
Seeing how most underwear drawers are often a mismatch of brands and styles, Scott gives his seal of approval, stating that in the morning, he reaches for a pair of SAXX underwear before all others when getting ready. If you want to swap out your entire collection you can't go wrong with the vibe or ultra, two of their most popular pairs!
If you want to get inside a pair of SAXX Underwear to experience the BallPark Pouch, then head on over to their website right now and order a pair risk free. SAXX is so confident you'll love their underwear; they offer a 45-day happiness guarantee. Don't love them? Return them.
But, we doubt you'll be doing that. Hell, one Amazon reviewer even posted with the title "heaven can exist anywhere." Now, that's high praise.