"Don't be afraid to ask questions" says Scott Maggs, whose persona as Jimmy Niggles and charity Skin Check Champions has sparked life-saving conversations for Australian men. A man of many words, it was his beard that truly did the talking. And it wasn't long before his awareness campaign 'Beard Season' turned those most at risk into walking talking billboards all in the name of "inspiring people to get a skin check". The end result? Over $1,000,000 raised for their national skin check program, and one of the most eye-catching beards in the country to boot.
Setting yourself the goal of getting thousands of people checked every year and saving an average of one life a week, isn't something to take lightly. However, Scott understands the importance of early detection far greater than most.
"A mate of ours was killed by skin cancer and we wanted to start something in his honour, we decided to focus on skin checks because over 95% of skin cancers can be successfully treated if they're detected early. Now, we're helping thousands of people get checked every year and save an average of one life a week".
You can understand why it doesn't take much for him to get up in the morning. Besides his unrelenting desire to save lives from cancer, Scott relies upon a healthy dose of coffee. And maybe that's the secret behind his signature style. Dressed in a thick wool overcoat emblazoned with a subtle VLogo pattern from Valentino's Fall 21 Collection, the textured outerwear weighs heavy on his skin, and it's no coincidence. Maggs is a man who wears his heart on his skin.
"Seeing those messages from people we save makes the long hours and uncertainty of starting something from scratch so worthwhile," he said.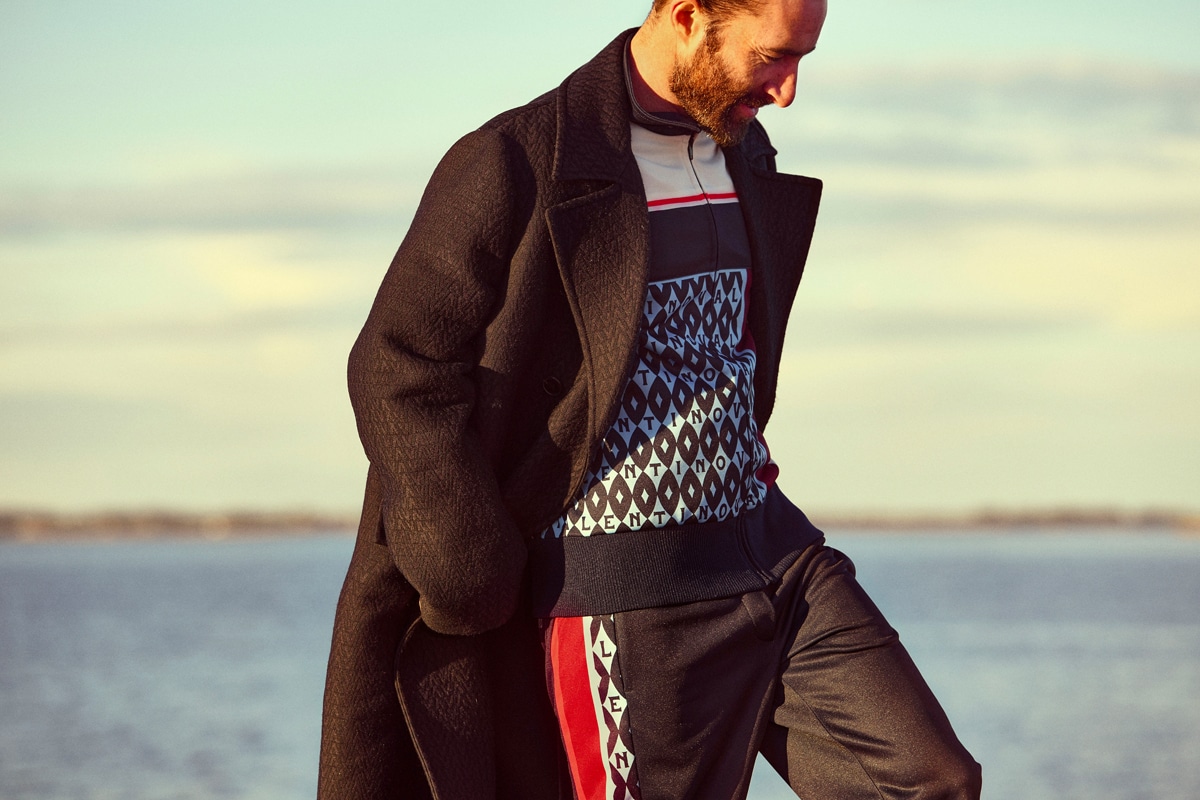 After improvising at a TEDx talk in Sydney back in 2013, where he pitched his idea, won a spot on stage, and then used his 30 seconds to challenge everyone in the audience to get a skin check. Scott realised that this big idea could spark a movement, or as his boss at the time put it, something that is "much bigger than your ego". And it was the next year while walking into the Opera House that all his effort paid off.
"A woman pushed through the crowd and gave me a massive hug. She was in tears, explaining that she has two kids and might not be here if it wasn't for my words of encouragement. She had late-stage melanoma and thankfully found it."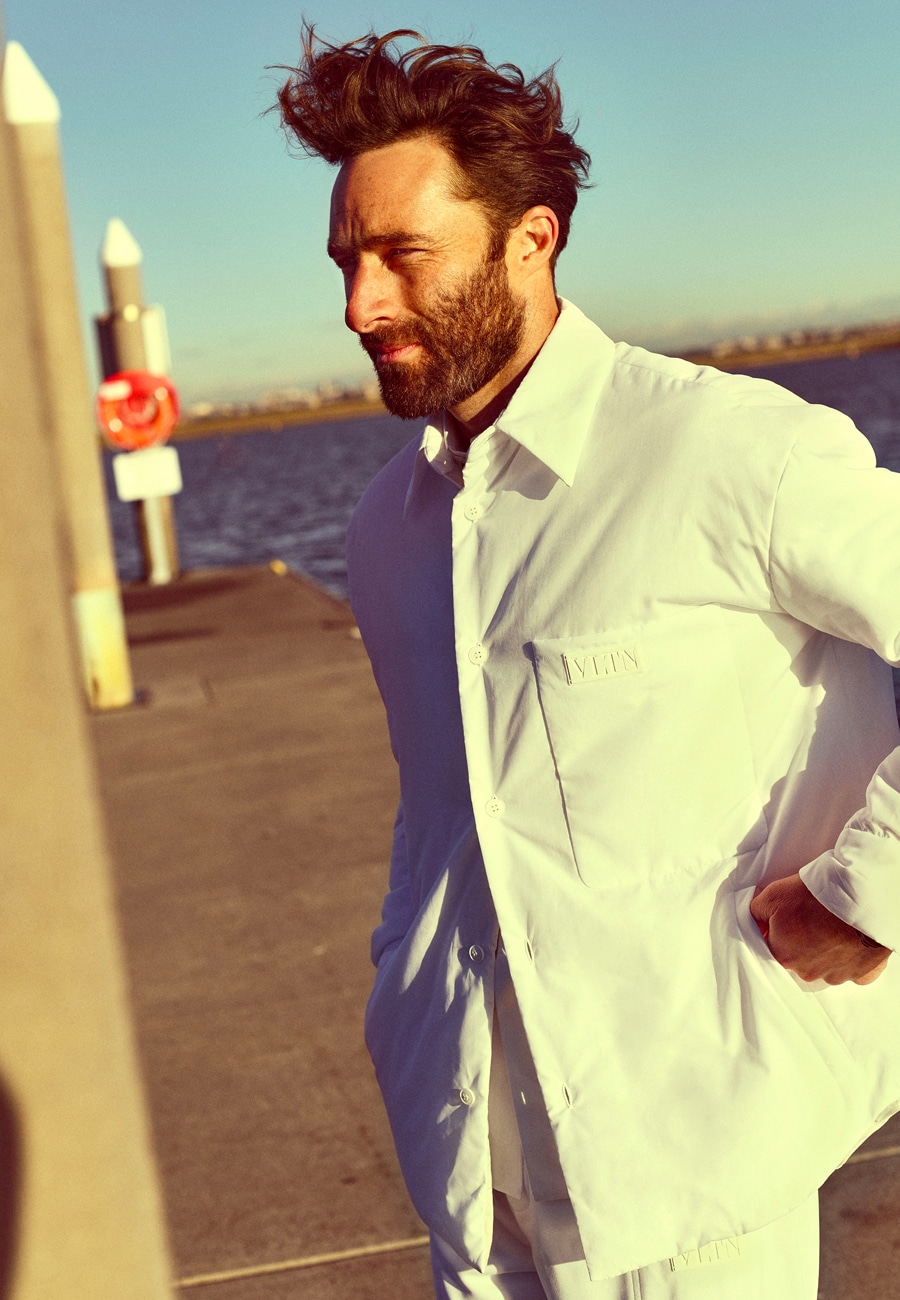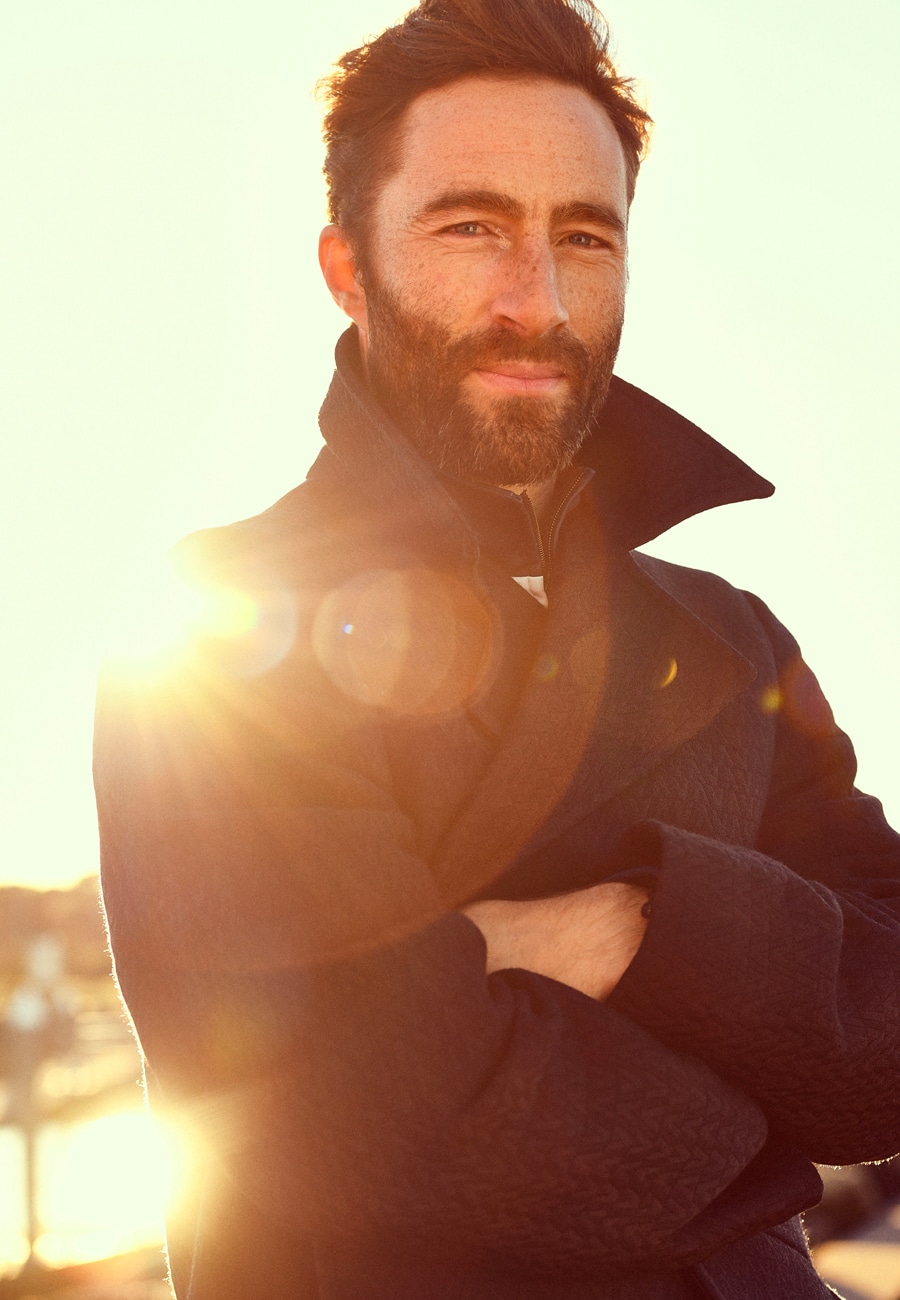 A bloke who grew up on a farm mustering cattle on horseback with his mum and dad became the face of something much bigger. Focusing on his image as the face of the movement, Scott or 'Jimmy Niggles' as his persona became, sported a fierce beard for 11-years before taking to the razor for a fresh face.
"A few years ago I said I wouldn't shave until we raised a million dollars for our national skin check program. Now… after 11 long years, we finally celebrated that milestone at a grand event in the Ivy Ballroom in Sydney".
Scott employs the common threads of hard work, optimism and friendship. With a little encouragement from his family and friends, Scott decided to quit his job in advertising "and go full time, and partner with great people to achieve things as best we can," and that's exactly what he's done, tackling melanoma at every step along the way.
"When we started 'Beard Season' in 2010, no-one our age was really growing their beards so they were more of a powerful statement. Now (in part because of our success) beards have become way more popular. Which means they don't stand out as much anymore. Thankfully, our pop-up skin check clinics will always be popular and with more funds from corporate and government partners we can stay relevant and keep those skin check conversations going"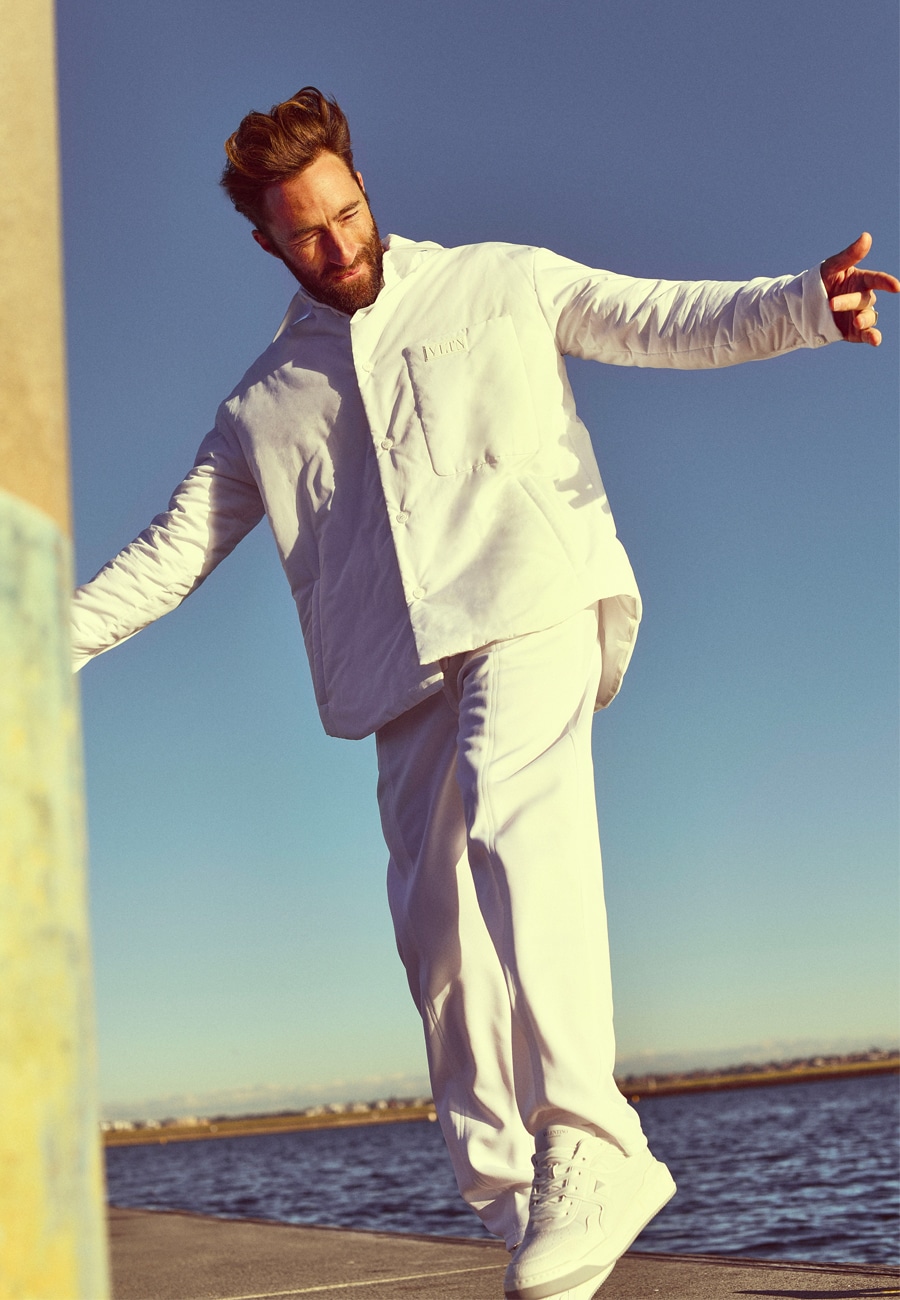 "Keep challenging yourself. Lead by example and think about the legacy you want to pass on. Not just to your family and friends but to the world around you. Every little thing you do better can have a bigger impact. Never underestimate that"
It's an image that started with a beard and has grown into that of a stigma challenging metaphor. One that mimics many of the values found in Valentino's Fall 21 collection, that is, an era that's re-signified through knowledge and freedom of personal expression. Where focusing on the bigger picture can sometimes be a challenge, you have to "be the change you want to see in the world".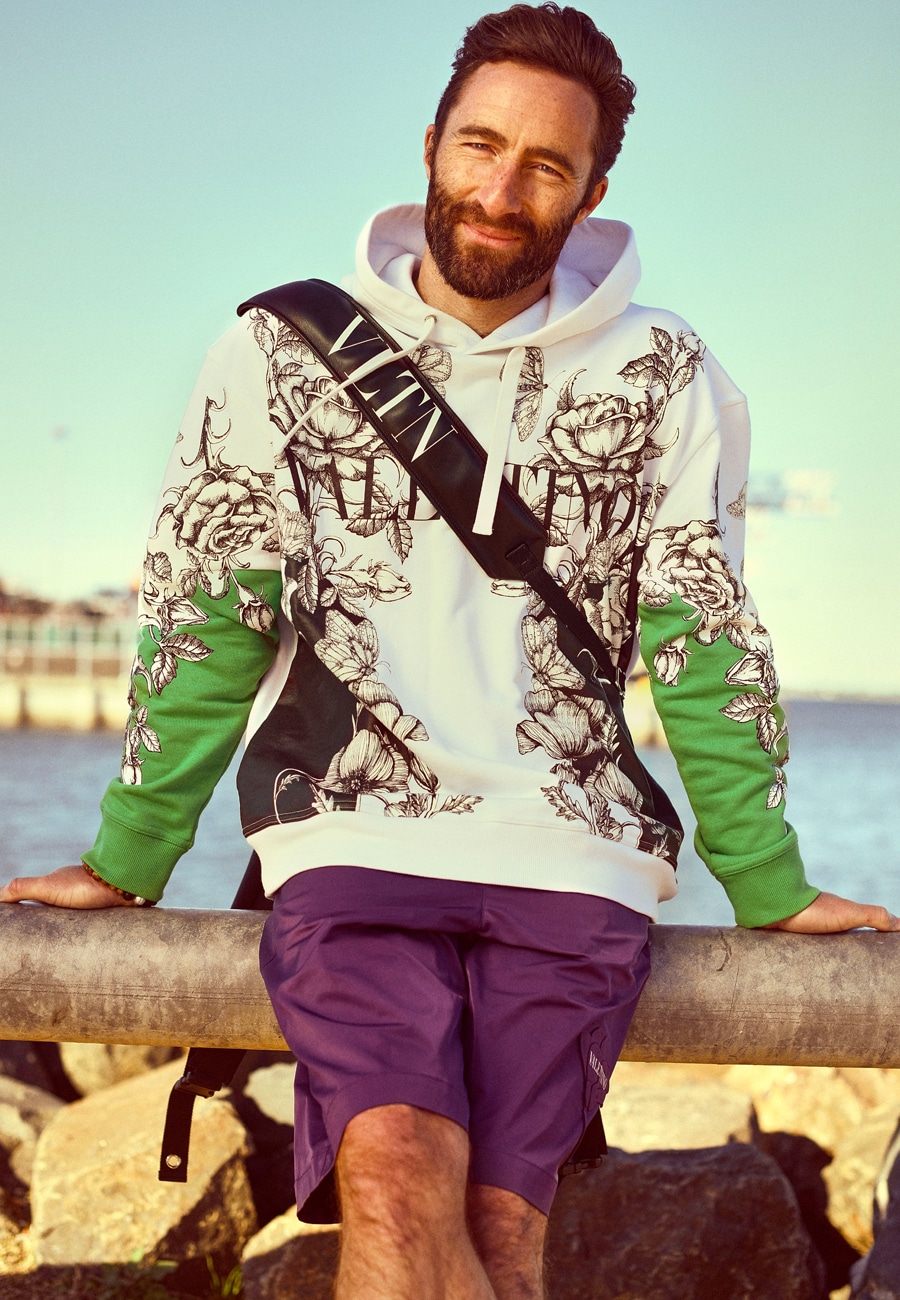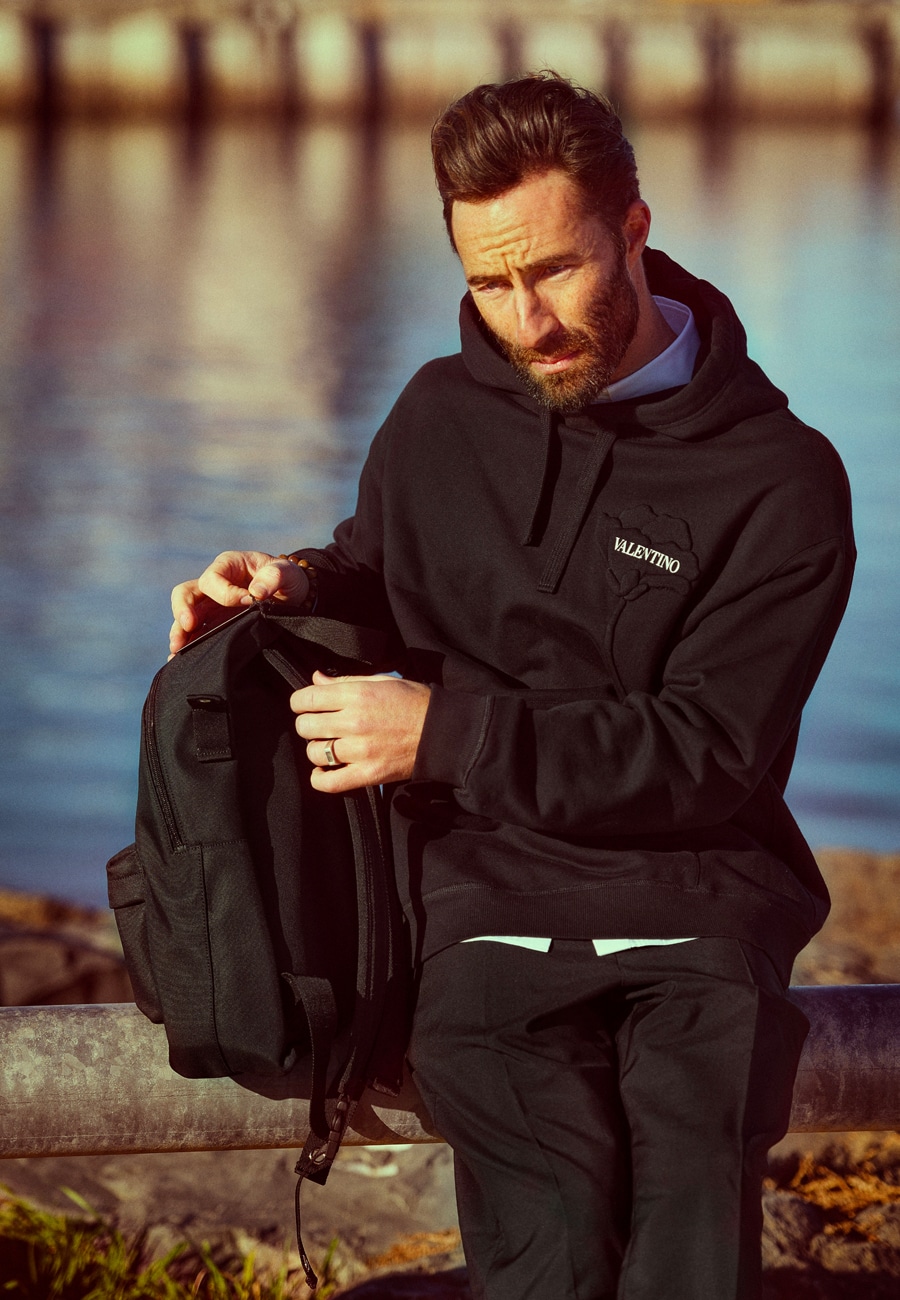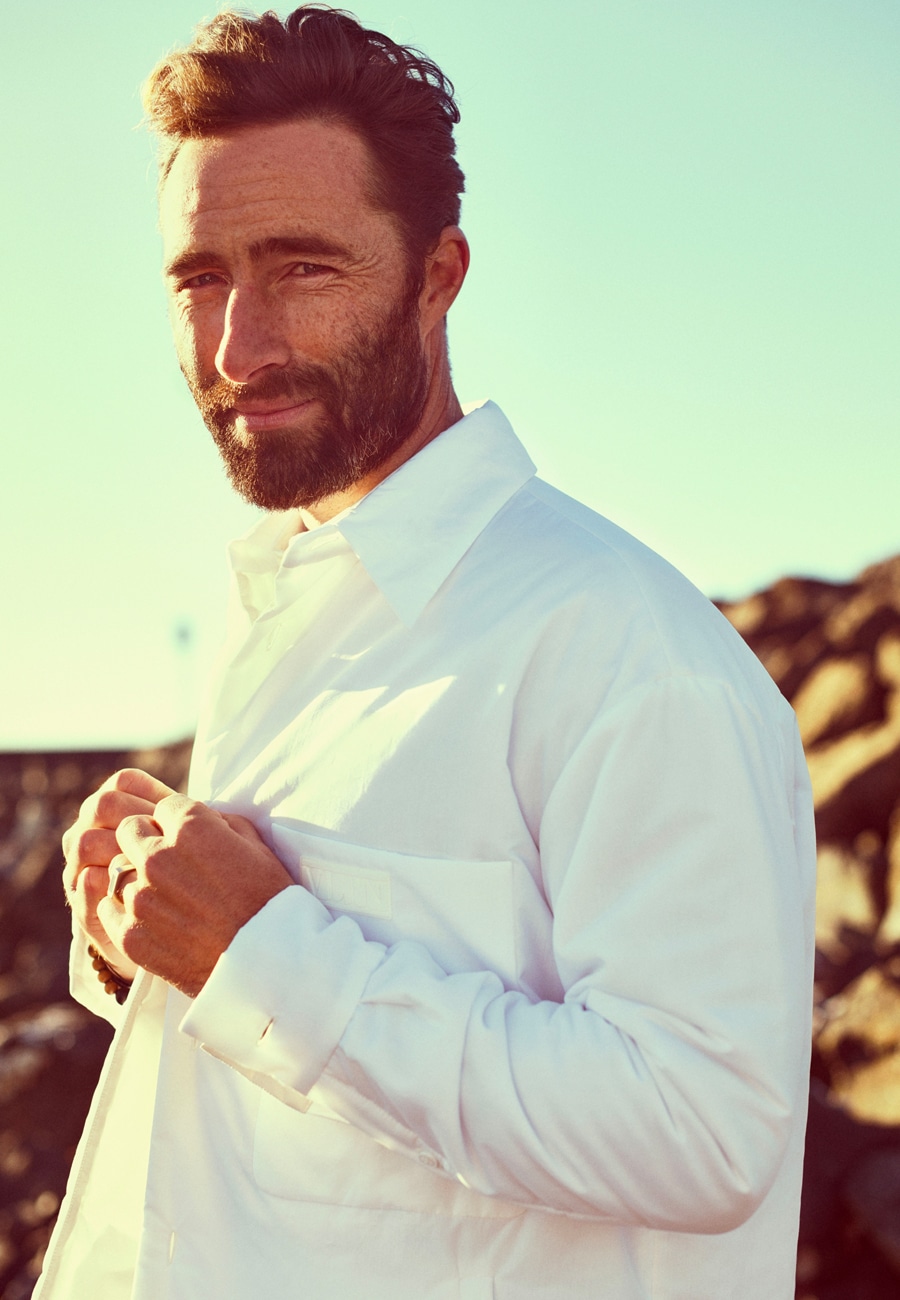 Scott understands that his image is paramount. Incorporating many of the signs and codes found in Valentino's Men's Fall 21 collection into his everyday routine. Transforming seemingly basic elements into formal occasions, he describes the latest Valentino collection as a reflection of his own personal style. In his own words, the perfect combination of elements "fun, bold, bravely different and made with love".
Experience the values and elegance found within the Valentino Fall 21 collection for yourself by booking an appointment in-store at Valentino flagship stores in Sydney and Melbourne. Alternatively, you can browse the full collection available in-store right now.
Original Photography by Daniel Knott