We've Found the Smartest Key Holder on The Market
In Partnership with Ekster
Ekster first distinguished itself by injecting traditional leather goods with modern technology to superb effect. Its original smart wallets quickly became the stuff of legend and with good reason, as they achieve the perfect balance between aesthetics and innovation. Now the brand is back with another upgrade to your standard EDC and the results are similarly fantastic. Already well past its funding goal on Kickstarter (with plenty of time to go), the Ekster Key Holder + Tracker is another high-tech solution to simplify your life without sacrificing your style. Rarely do big ideas come in such a compact form as they do right here.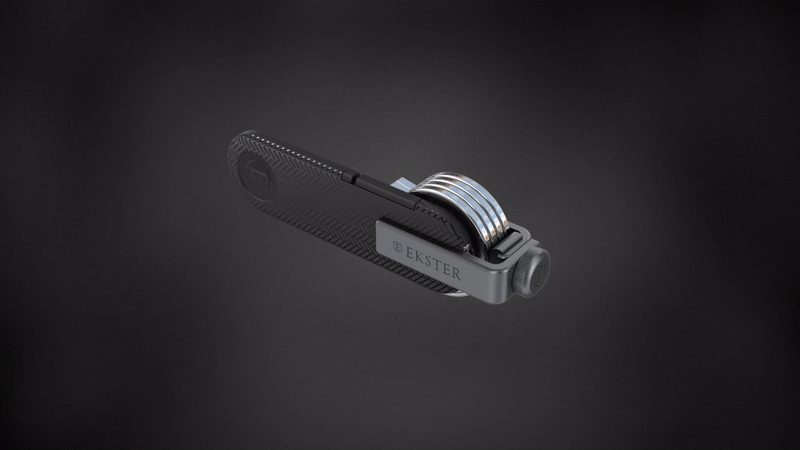 One look at the Ekster Key Holder is all it takes to get the idea and that's pretty much the point. Slim, silent, and streamlined by design, it has room for three to eight keys and delivers your intended key by way of a one-handed motion. Also featured is a magnetic add-on, allowing you to attach and remove larger keys to the holder in a seamless fashion. Thanks to a built-in LED light, you can locate the right key in the dark and avoid scratching up your door. Say goodbye to clutter, bulk, jingly noises, scratched doors, wrong keys, and unsolicited leg stabs.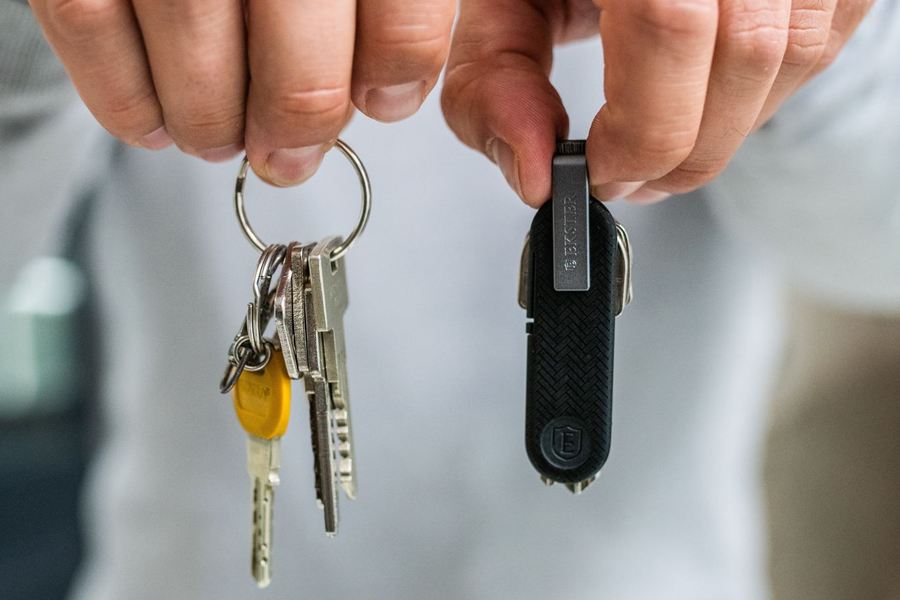 While you're at it, say goodbye to ever losing your keys again. That's because the Ekster Key Holder gives you the option of adding on the world's thinnest Key Tracker (which is also available separately). With this technology at your disposal, you can ring your EDC when it's closeby or locate it on a map using your smartphone, Google Home, Alexa, or Siri. The tracker will send you alerts when you leave it behind and you can even use it to ring your phone, thereby turning the tables. As if all that weren't enough, it also doubles as a remote control for group selfies because why not?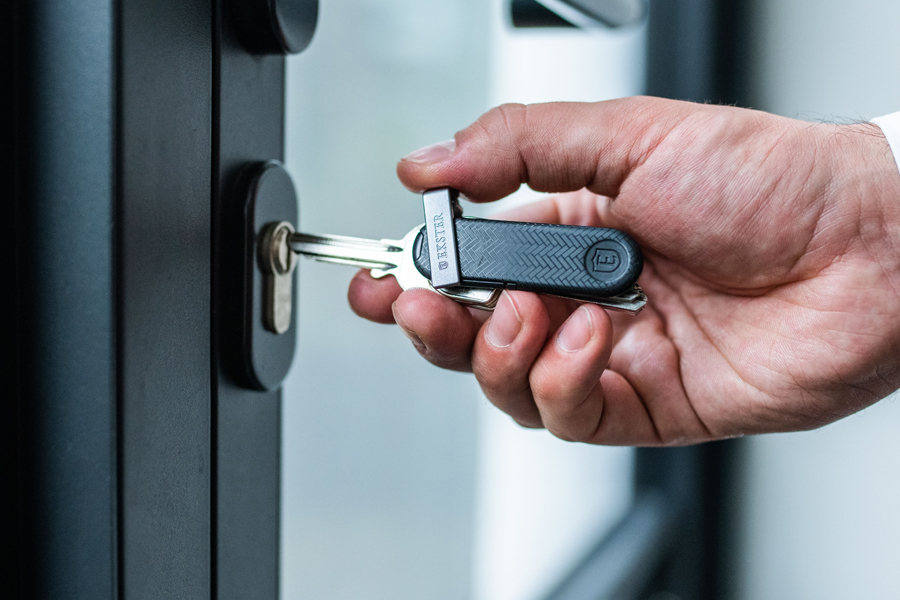 Sleek aesthetic and innovative design is the name of the game and once again, Ekster has delivered. Head over to Kickstarter now to get in on those affordable early-bird specials. The Key Holder is wonderfully minimalist and available in either Space Grey or Matte Black. The Key Tracker is simply bursting with efficiency and intelligence alike. You can buy either product separately or buy them together to save a few bucks. Congratulations, sir. You've just smartened up your EDC and streamlined it in the process. That's the Ekster way.