11 Best Spicy Colognes and Fragrances for Men
Some folks take their cologne like they take their Bloody Marys; nice and spicy! Naturally, the best bold and spicy colognes and fragrances for men give off a far superior scent than a glass of tomato juice and vodka. And while these spicy colognes might not contain consumable alcohol, their powers of seduction remain nevertheless intoxicating. Give yourself a spray or a dab of spicy cologne, or distillery series cologne and relish warm, exotic notes that will enrich your scent and possibly your lifestyle should you wear it right. Everything from black perfumes for him to red tobacco notes that will make your bathroom emanate a woodsy fragrance fit for a king. After all, boldness attracts boldness. Here's our list of spicy colognes and fragrances for men.
If you need help choosing, check out our guide on finding your own signature scent. And once you've found a cologne that suits you, refer to our article on applying cologne correctly. Now, let's check out the list of our favourites.
RELATED: A fan of the nicer things in life? Check out our list of the best luxury fragrances for men.
Best Spicy Colognes for Men at a Glance
Our list of the best spicy fragrances for men goes like this.
Now we've had a look at our favourites, let's check out the complete list.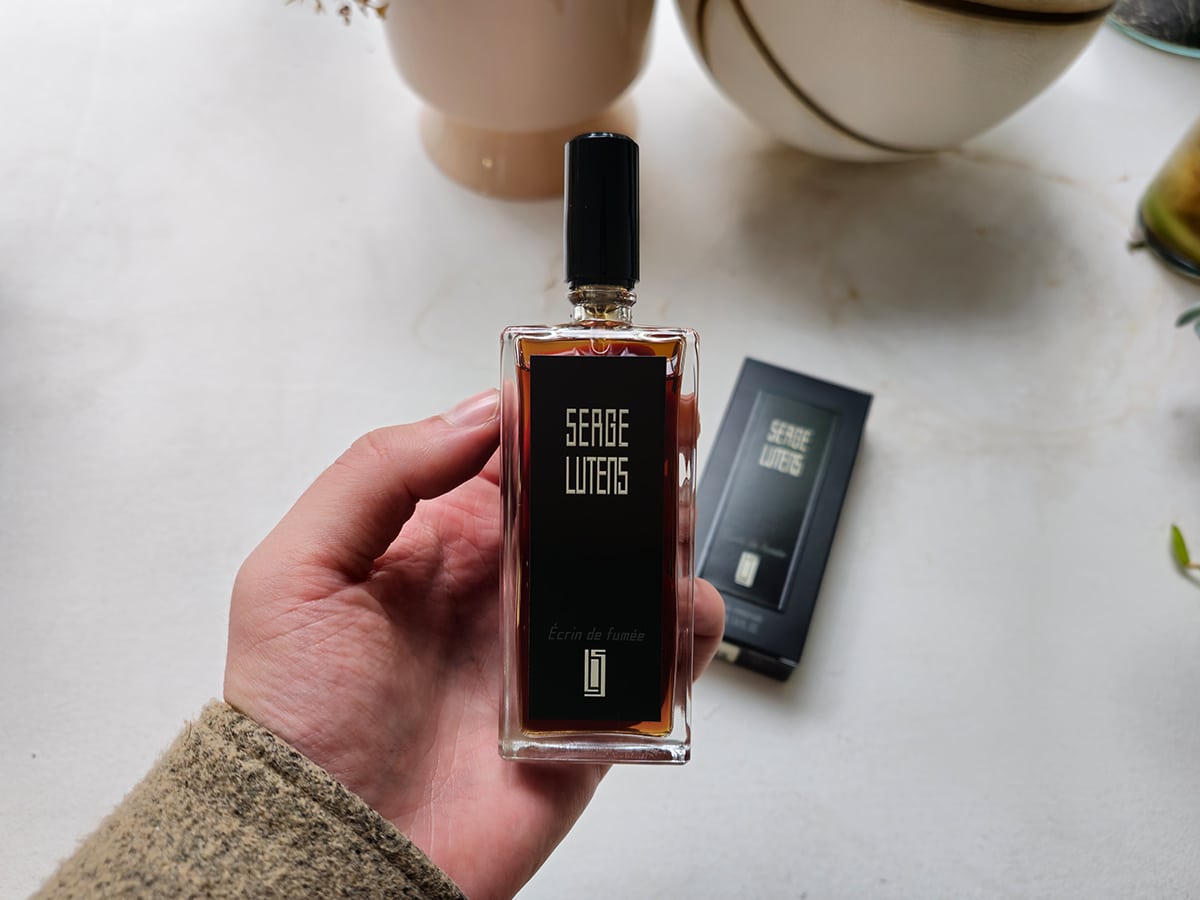 1. Écrin de Fumée by Serge Lutens
A magician, potion master, and nose who's created some of the greatest fragrances on the planet, Serge Lutens released Écrin de Fumée in 2023 to industry acclaim. Viewed as a return to the high standard the brand set itself with scents like Fleurs d'Oranger, Nuit de Cellophane, and Un Bois Vanille, we fell in love with the pyramid of cocoa, smoke, rum, and tobacco.
If you're looking for a men's fragrance with strong notes of chocolate, this is the one. We've never experienced cocoa notes like these before.
As soon as you open the round cap you're welcomed by a touch of smoke, incense, and spice, that combines with alcohol notes – think whisky, bourbon, and rum. These find strong chocolate that layers in once the scent settles on the skin, it's fantastic. Écrin de Fumée by Serge Lutens is serious, but different, making it one of the best men's colognes we've ever tried.
---
Featured Video from Man of Many
---
Launched: 2023
Pyramid: Cocoa, smoke, rum, tobacco
Price: from $217 AUD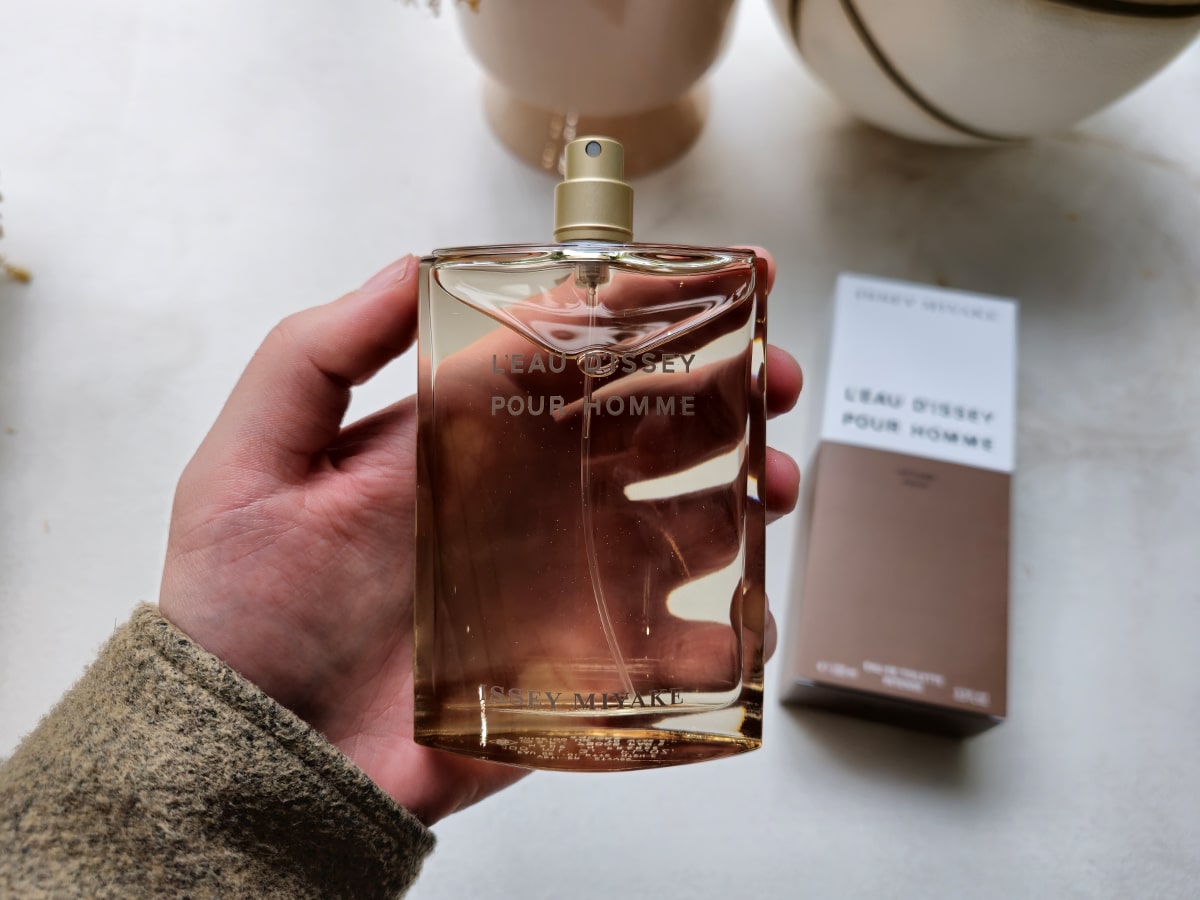 2. L'Eau d'Issey pour Homme Vetiver by Issey Miyake
If you're looking for one of the best vegan fragrances for men, look no further than L'Eau d'Issey pour Homme Vetiver by Issey Miyake. An Eau de Toilette, the notes of vetiver, spicy ginger, and warm sage won't shine through as strongly as those more expensive. However, being composed of 93% of ingredients of natural origin is an important buying consideration to make.
You'll recognise the vetiver notes immediately, highlighting the fact their origin in Haiti where they were ethically grown and harvested by local farmers from 100% natural origin. This cologne for men keeps things simple in the name of sustainability while still smelling great and that's why it makes our list of the best.
Launched: 2023
Top notes: Ginger
Middle notes: Clary sage
Base notes: Vetiver
Price: from $164 AUD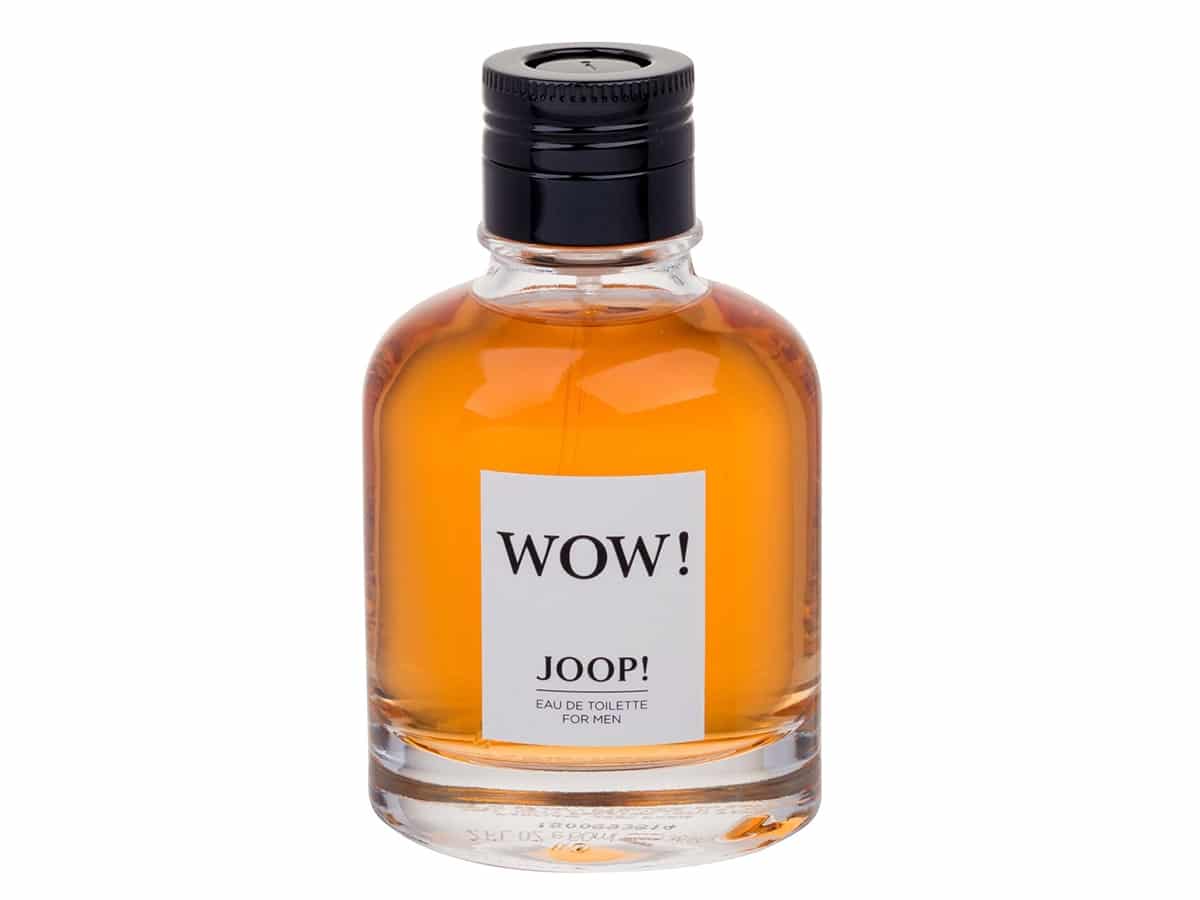 3. Wow! by JOOP!
German fashion house JOOP! cranked up the sweet cosmetic heat in the mid-1990s when they introduced their namesake fragrance. The original JOOP! cologne was bold, warm and immensely popular. The brand's latest entry, Wow!, banks on that same recognisable heat factor while aiming for a more approachable, powdery vanilla accord. The result is a borderline unisex fragrance that does what a bold cologne does best–divide its audience. A spicy vanilla perfume that translates both ways.
Launch year: 2017
Notes: bergamot, cardamom & violet, geranium, fir resin & vetiver, tonka bean, vanilla & cashmere
Price: from $64.21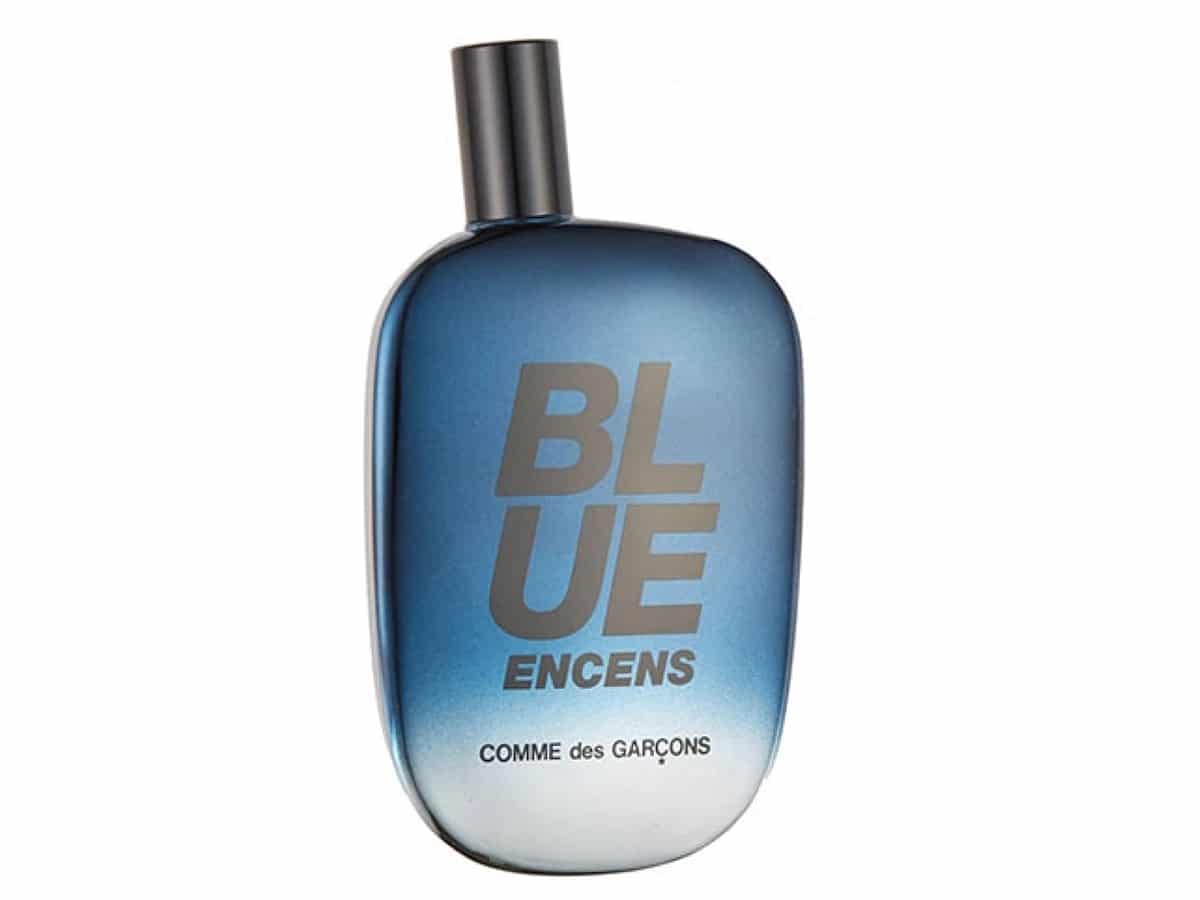 4. Blue Encens Eau de Parfum
Part of the "blue" range from Comme des Garcons, Blue Encens brims with warmth, mystery and exotic allure. The aroma fuses crushed artemisia with mystical incense and frozen spices like black pepper and cinnamon. Expect a downright euphoric, spicy aroma that's as spiritual as it is sensual.
Launch year: 2013
Notes: Artemisia, Indian cardamom, Black pepper, Cinnamon, Incense, Mineral amber crystals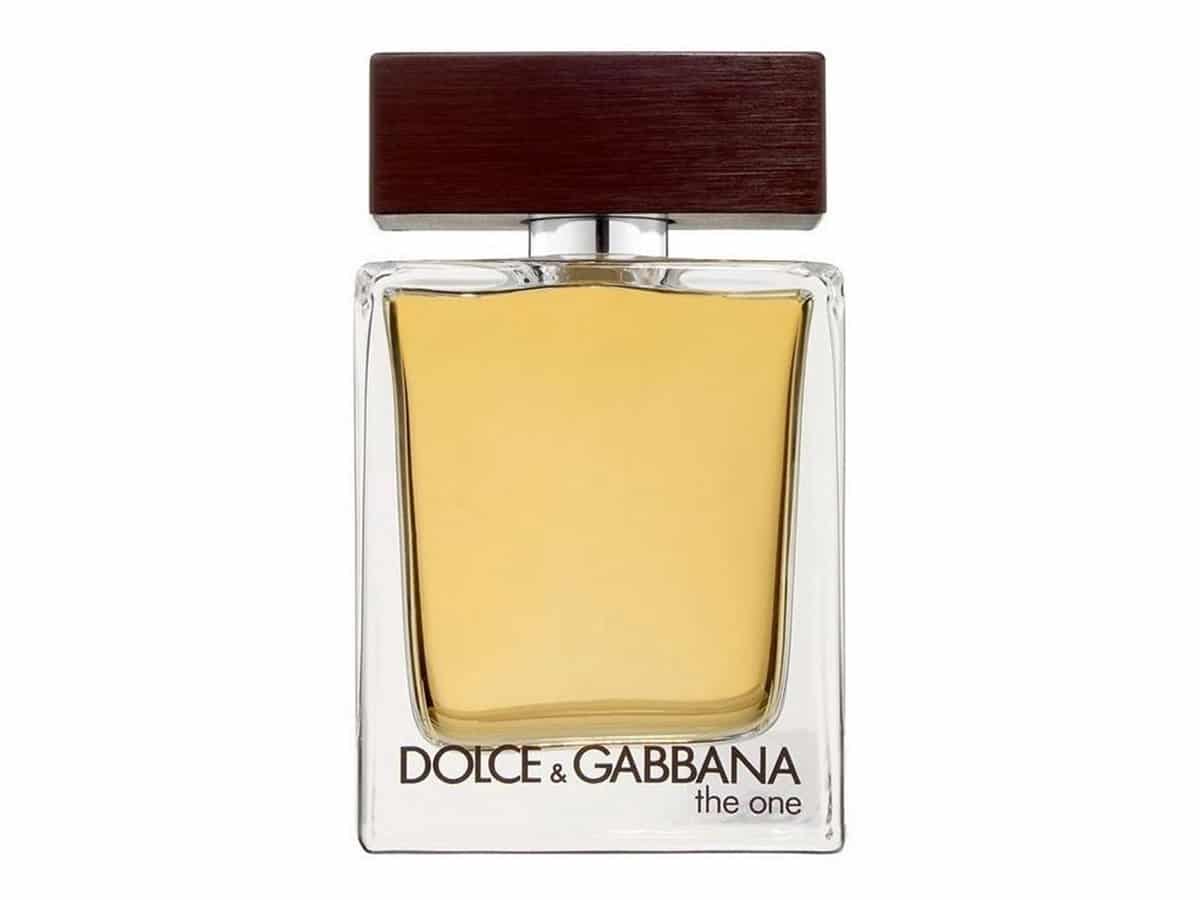 5. Dolce & Gabbana The One
It's safe to say that fashion house Dolce & Gabbana knows a thing or two about crafting an extraordinary Eau De Toilette. Hence, when they dub something "The One" you best take notice as many (many, many) people have before you. This incredibly popular and highly acclaimed fragrance goes big on boldness by way of woody, masculine base notes like cedar and tobacco. Balancing those hotter, deeper elements are zesty bursts of bergamot, basil and ginger. Make it The One.
Launch year: 2008
Notes: Grapefruit, Coriander and Basil, Ginger, Cardamom and Orange Blossom, Amber, Tobacco and Cedar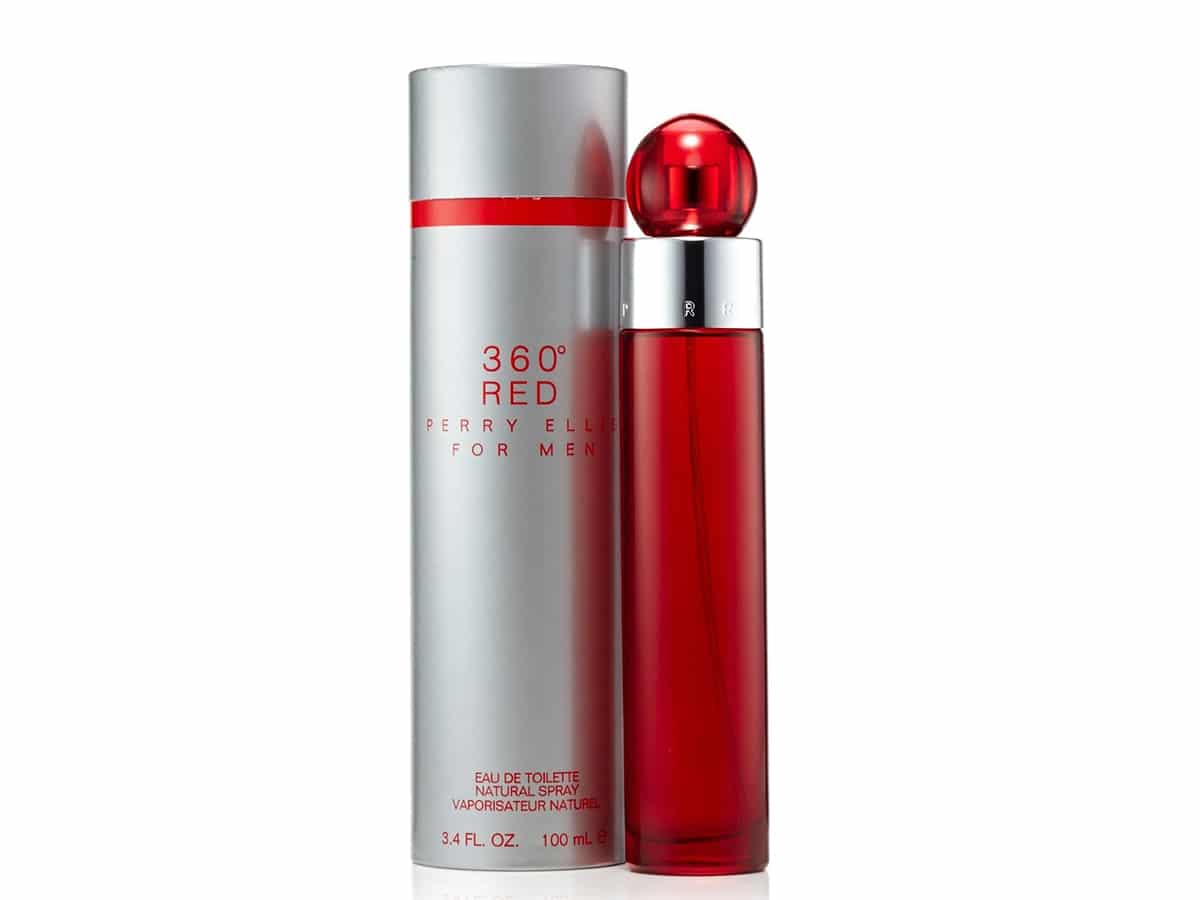 6. Perry Ellis 360 Red for Men
Inside a bottle that eerily resembles one of those memory wipers from Men in Black is a scent that seduces through far less intrusive means. Perry Ellis 360 Red is layered, long-lasting and legendary. It opens on clean citrus notes before giving way to a heart of lavender and coriander. Base notes like patchouli, vetiver and red cedar help the fragrance retain a warm and spicy accord. 360 Red is arguably the best spicy cologne for its price range.
Launch year: 2003
Notes: Lime zest, Italian parsley, sunburst mandarin, Nutmeg, red cinnamon, lavendar, Red cedarwood, Indonesian patchouli, Mysore sandalwood
Price: from $26.77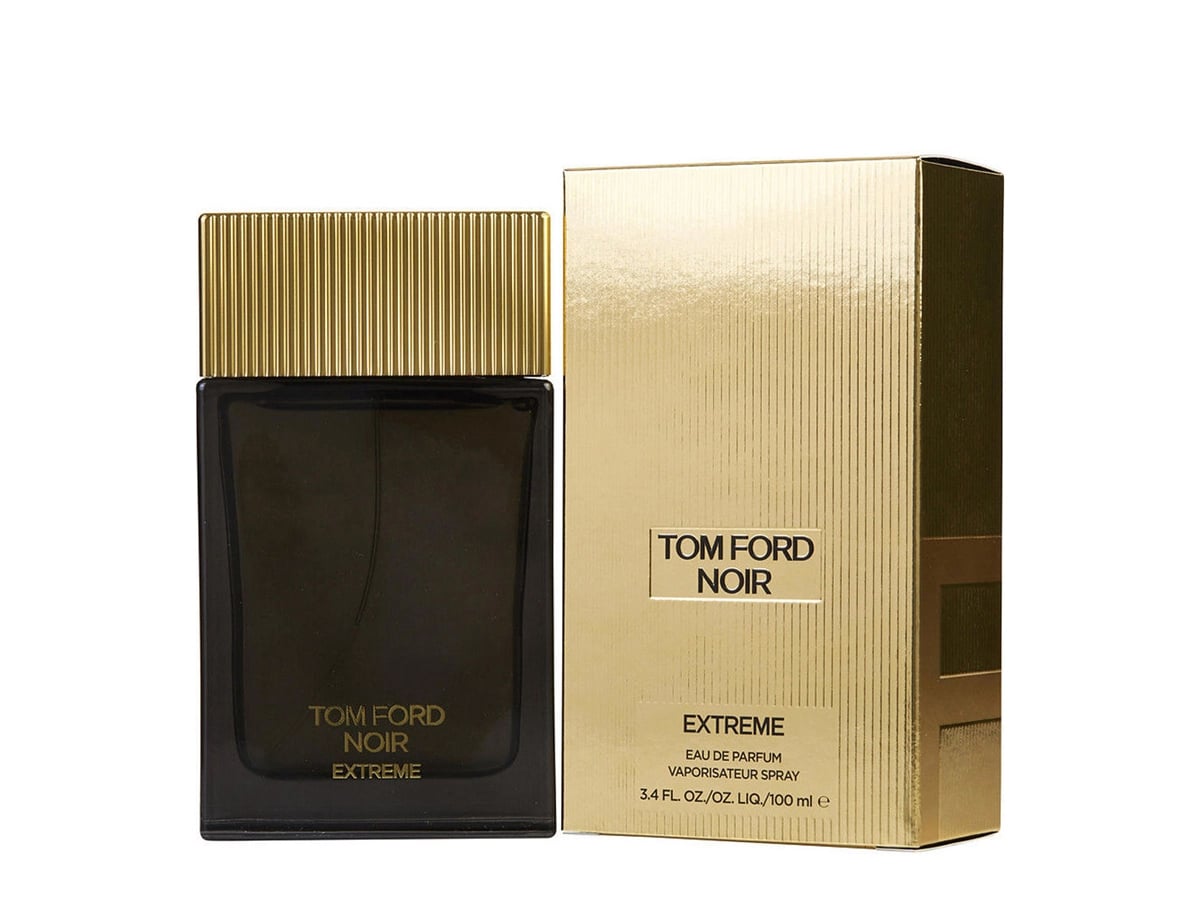 7. Tom Ford Noir Extreme
Master of sultry seduction Tom Ford brings his "A" game on this bold, sweet and spicy stunner. Noir Extreme goes big right out of the gate, as top notes of mandarin oil and neroli blend with spicy nutmeg and saffron. At the heart is a wild desert flower fantasy drifting on an olfactory base of amber and creamy vanilla notes.
Launch year: 2015
Notes: Cardamom, Nutmeg, Saffron, Mandarin Orange and Neroli; Kulfi, Rose, Jasmine, Mastic or Lentisque and Orange Blossom; Vanilla, Amber, Woody Notes and Sandalwood
Price: from $113.43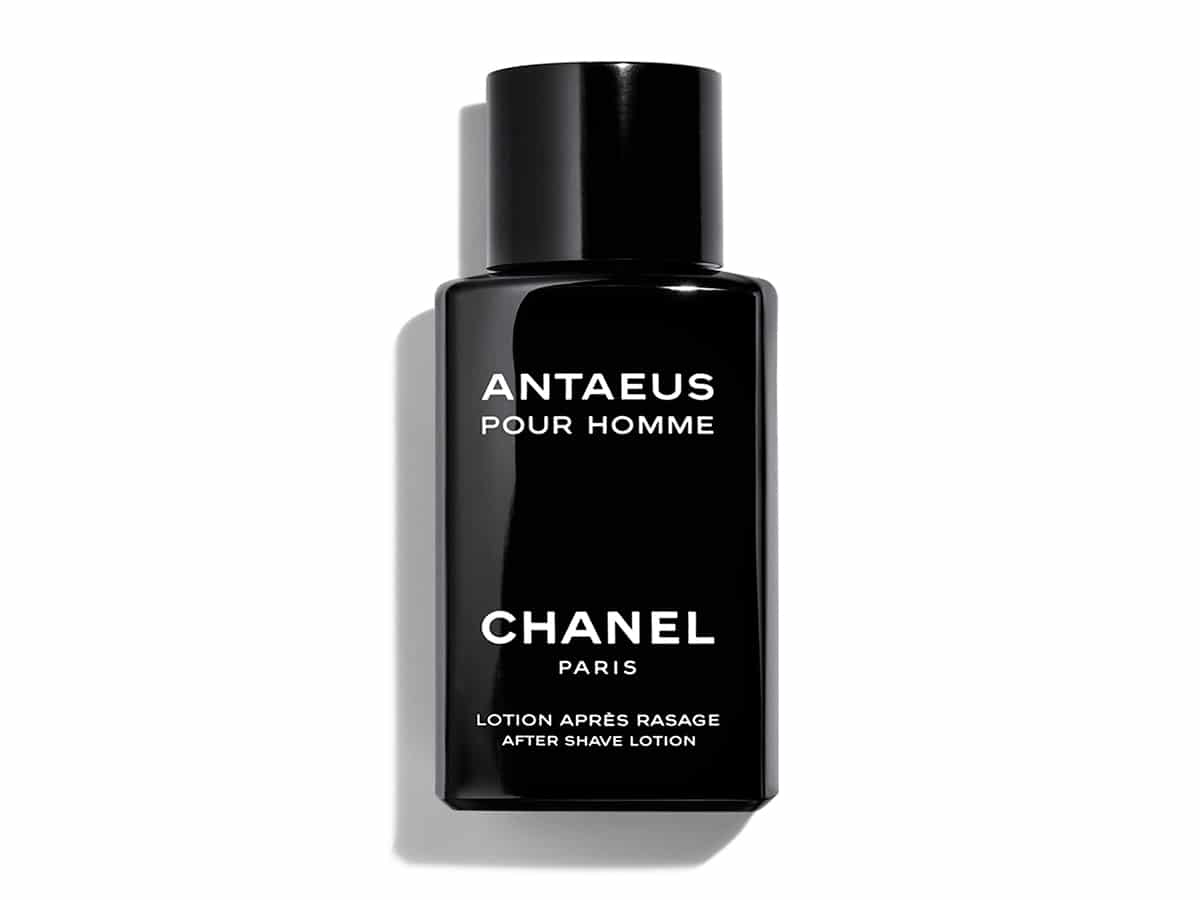 8. Antaeus by Chanel
Named for a Greek demigod, Antaeus by Chanel comes on fresh and gains power as it unfurls. At the top are spicy citrus notes of lemon, lime, coriander and sage. A strong herbal heart blends thyme, basil and rose to brilliant effect. A base of patchouli and leather becomes more pronounced as the fragrance develops. Antaeus is an indisputably bold and spicy cologne that's been galvanising endorphins for decades.
Launch year: 1981
Notes: Clary sage, Myrtle, Bergamot, Lemon, Lime, Coriander, Cedar; Orris, Thyme, Basil, Rose, Jasmine, Patchouli, Sandalwood; Labdanum, Olibanum, Beeswax absolute, Leather, Musk, Castoreum, Oakmoss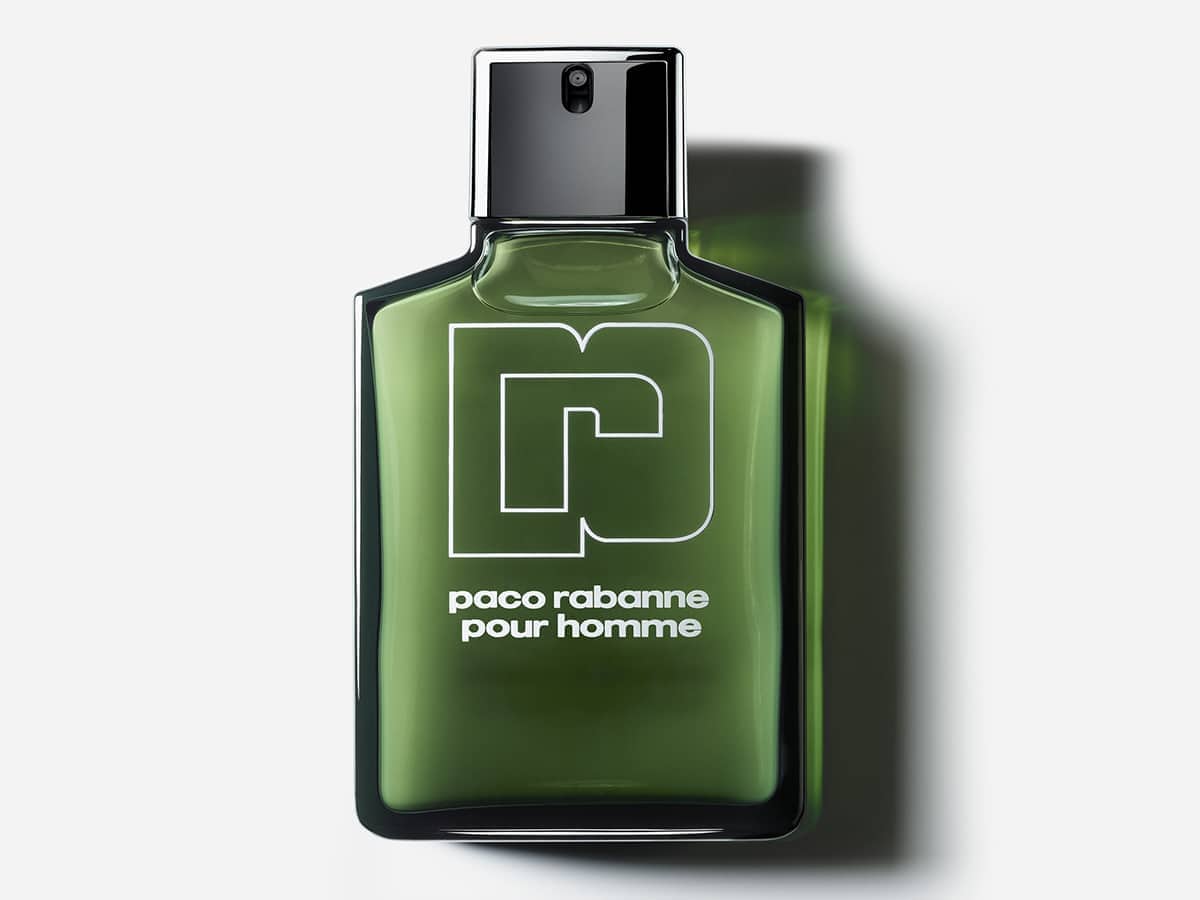 9. Paco Rabanne Pour Homme
Since 1973, Paco Rabanne Pour Homme has been enchanting nostrils with its sweetly spicy aroma and musky, herbal accord. Notes of rosemary, sage and rosewood segue into a heart of tonka bean, lavender and geranium. At the base are notes of honey, musk and oakmoss. A spicy musk fit for all occasions.
Launch year: 1973
Notes: Rosemary, Sage, Rosewood, Laurel, Lavender, Geranium, Moss, Honey, Tonka bean, Musk, Amber
Price: from $21.93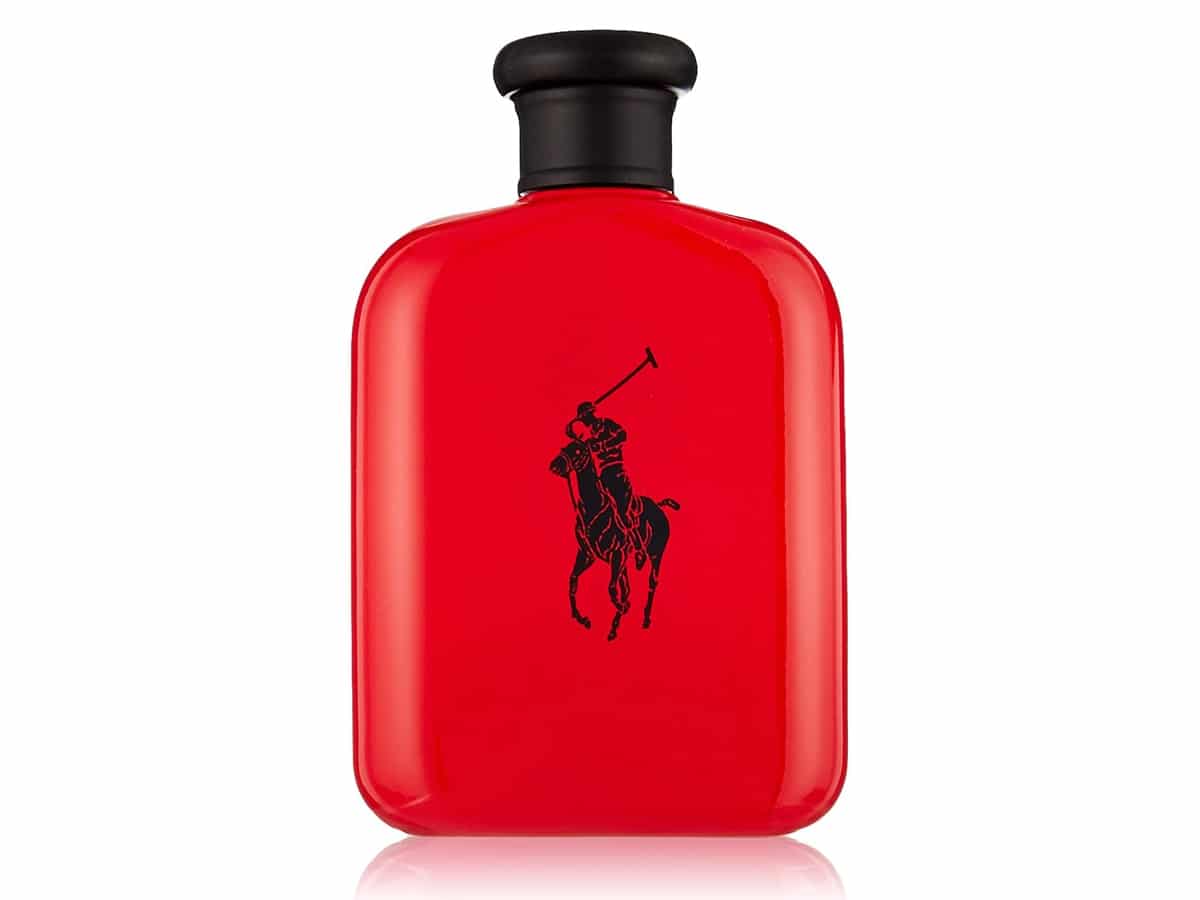 10. Ralph Lauren Polo Red
Ralph Lauren is seeing red on this big, bold, masculine fragrance. A fruity, citrus opening quickly gives way to a sizzling heart of red sage, red saffron and lavender. A woody, spicy base includes coffee beans and hot amber to make sure that temperature stays in the red. Go bold. Go spicy. Go Red.
Launch year: 2013
Notes: Cranberry, Grapefruit and Italian Lemon; Saffron and Sage; Amber, Coffee and Woodsy Notes
Price: from $87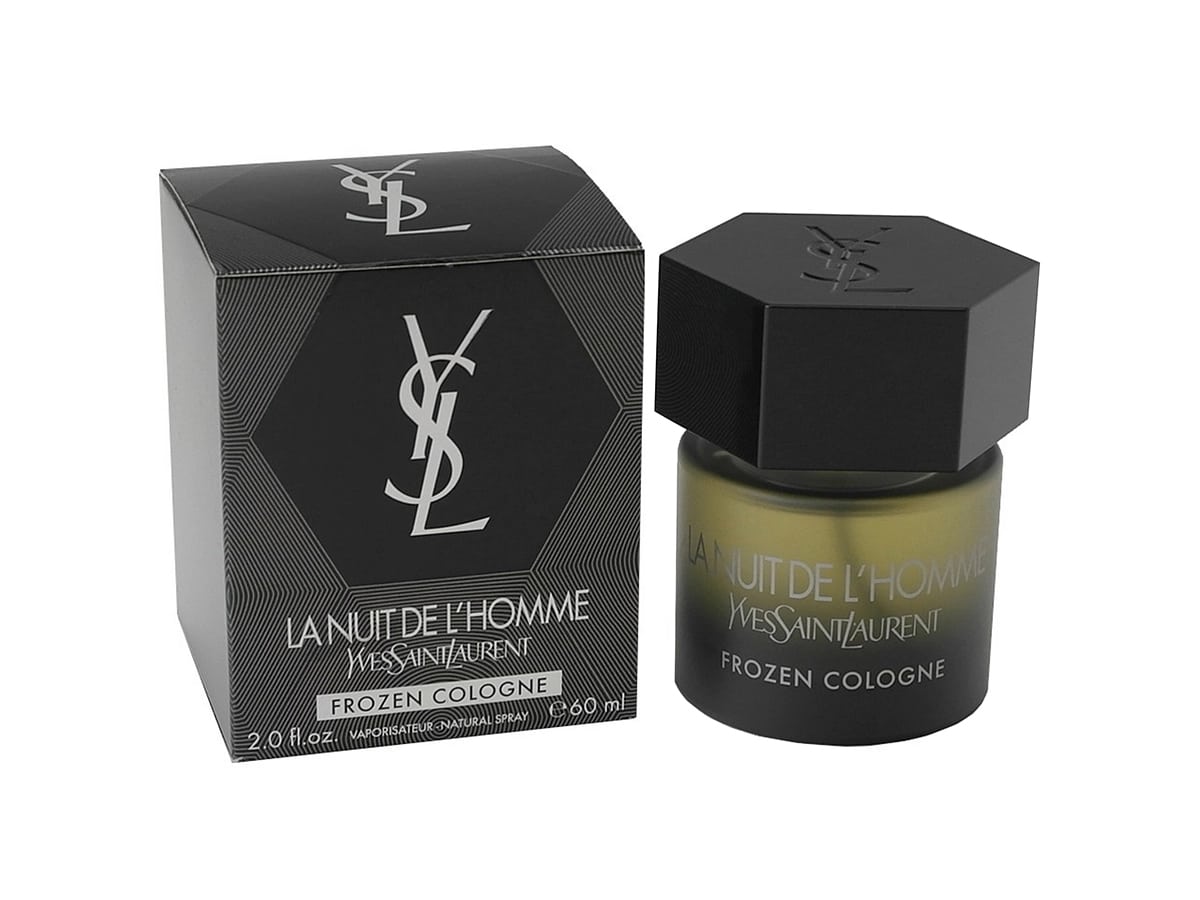 11. Yves Saint Laurent La Nuit De L'homme Frozen
Not to be confused with the Disney movie, this Frozen delivers powerful, icy cold notes and a spicy accord. Think of it as the original La Nuit de l'Homme with the boldness factor cranked up a notch. Blasts of bergamot and lemon are accented by black pepper and geranium while the base mixes vetiver, cedar, tonka and cashmere. If you're looking for a masculine, steadfast cologne that marks its territory but doesn't overwhelm the senses, consider your search over.
Launch year: 2012
Notes: Lemon, Mandarin, Bergamot, Frozen cocktail accord, Geranium, Pepper, Tonka bean, Cashmere wood, Vetiver, Cedarwood, Musk
Interested in more perfume and cologne stories? Here are a few stories to get you started:
Alternatives to Spicy Fragrances for Men
Cologne & Fragrance Notes
Popular Brands
Bold and Spicy Cologne FAQs
What does a spicy cologne smell like?
Spicy colognes will have notes of pepper, ginger, cinnamon, cardamom, and nutmeg.
What are the best spicy colognes?
Some of the best spicy colognes for men are Dolce & Gabbana's The One, Tom Ford Noir Extreme, Anteus by Chanel, and Ralph Lauren's Polo Red.
---
Featured Video from Man of Many