12 Best Men's Hair Products For Styling
Behind the greatest men's hairstyles, you'll find the best men's hair products. After all, legendary men's hair commonly represents a balancing act between natural growth and sculpted aesthetic. That's not to mention the task of keeping said hairstyle in place all day long. Our advice is to apply men's hair products generously, but not too generously. The idea is to land on a steady but buoyant men's hairstyle, not turn your head into a helmet (unless you're rocking something like a super slick back cut or a mohawk of course). Plus, the excessive use of men's hair products can ultimately lead to brittle or coarse follicles and you want to maintain those lustrous locks. The ultimate takeaway here is: seek out a quality men's hair product for styling and use it routinely but aim for smaller portions peruse. To help you along the way, we've compiled a list of the best men's hair products for styling.
Related: Our complete guide to the best haircuts for men is your reference point for hairstyles.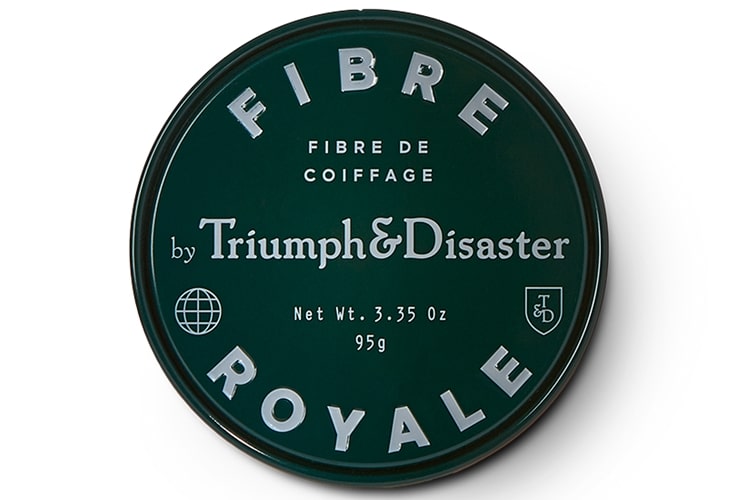 1. Triumph & Disaster Fibre Royal
Fibre Royal is a non-volumising bespoke blend of nutrients, beeswax, Kawakawa and oils that brings a strong hold while letting your natural men's hair do most of the talking. It's recommended for those who have strong medium to long hair. A beautifully infused bespoke fragrance emits subtle, refreshing and alluring aromatics. Being water-based, Fibre Royal is non-greasy and good for those pores, while ingredients like Kawakawa rejuvenate the scalp. If you have healthy, voluminous hair and want one of the best men's hair products that will accommodate but not dominate, you've found it right here.
Key ingredients: Beeswax, Argan Oil, Kawakawa Oil
Features: Non-volumising, water-based
Price: from $29.95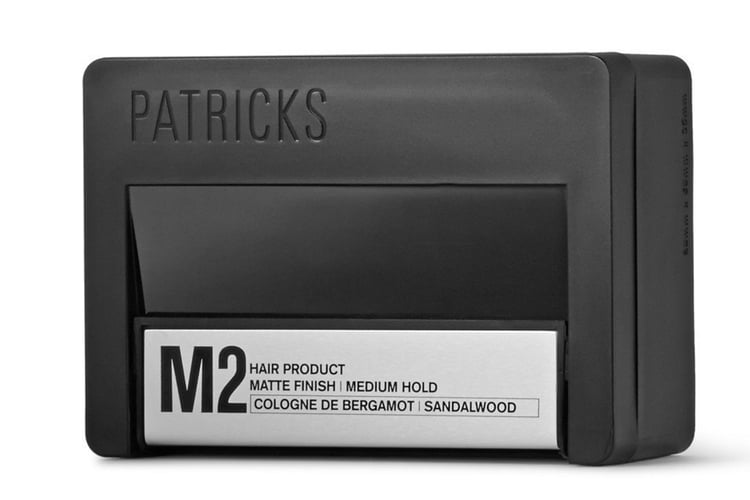 2. Patricks M1 Matte Finish Light Hold Pomade
Give that short to medium length men's hair ideal staying power with this legendary light hold pomade from Patricks. It's UV resistant and infused with all sorts of enticing aromatics. Rub in a small amount when your hair is a little damp and re-apply if/when necessary. Men's hairstyling isn't complete without a proper pomade and this right here is one of the best.
Key ingredients: PRC (Patricks Recovery Compound) – combination of 17 active ingredients
Features: water-based paste; cruelty free and sulfate free; suitable for short to medium length hair; may be used on thinning, damaged, thin and thick hair types; vetiver and silver fir fragrance.
Price: from $60
---
Featured Video from Man of Many
---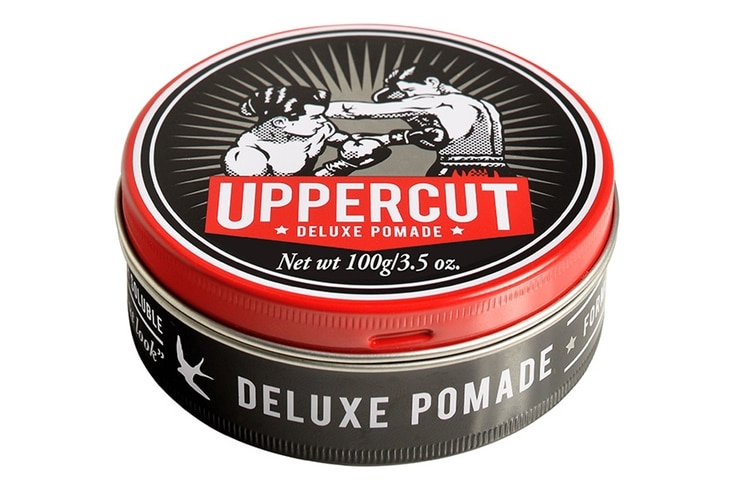 3. Uppercut Deluxe Easy Hold Pomade
Uppercut Deluxe Easy Hold is optimal, subtle and affordable. This dynamic water-based pomade is the lightest in the Uppercut Deluxe range. As a result it delivers a brilliant matte finish and enhances volume but never to the point of overtness. That means your striking men's hair remains naturally vibrant throughout the day without looking coarse or over-styled.
Key ingredients: Castor Oil
Features: light hold; natural, matte finish; suitable for any hair type; woody tobacco fragrance
Price: from AU$28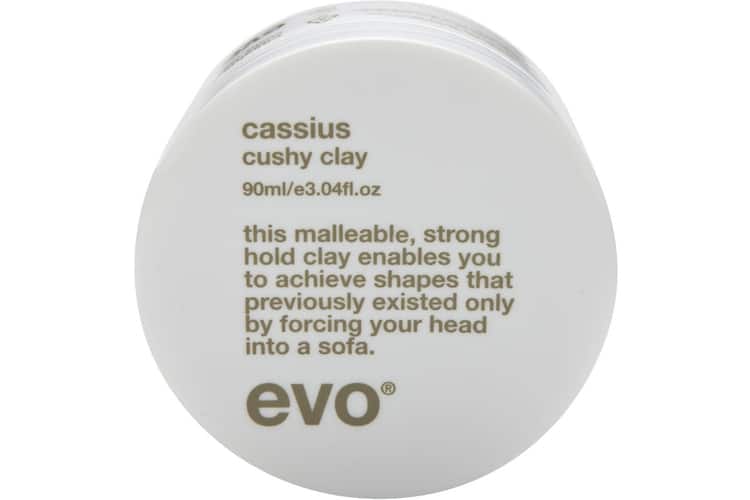 4. Evo Cassius Cushy Clay
Like a champion fighter, this exceptional hold clay from Evo goes the full distance while staying light on its feet. That means it can support and mould those follicles to your liking and still leave them pliant enough for reshaping when the impulse strikes. Men's hairstyling wouldn't be the same without it.
Key ingredients: Diatomaceous Earth, Kaolin, Beeswax
Features: all hair types – thick, coarse hair; cruelty free / made without sulfates, parabens or gluten
Price: from $38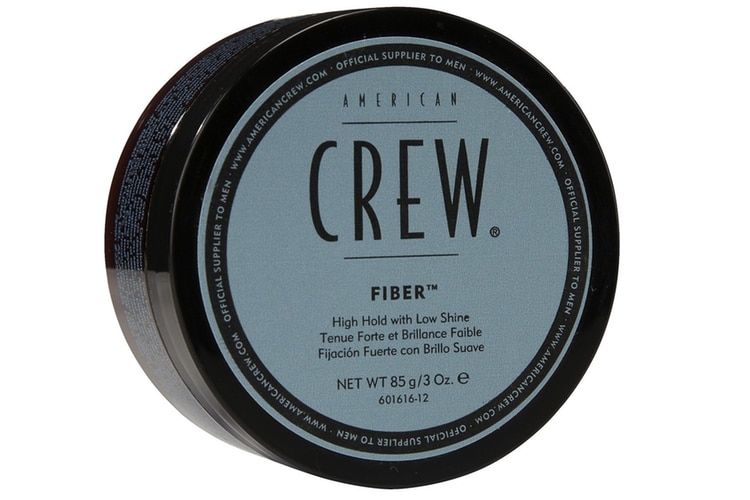 5. American Crew Fiber
When it comes to men's hairstyling, American Crew is wildly popular and with good reason. They offer some of the best men's hair products on the market. Accordingly, Fiber delivers thick texture, fullness, malleability and a modest matte finish. Or, in their words: "high hold with low shine". It works best with shorter hair that's 1-3 inches long.
Key ingredients: Lanolin, Cetyl Palmitate, Ceteareth-20, Beeswax
Features: thickens, texturizes and increases hair fullness; matte finish
Price: from $18.50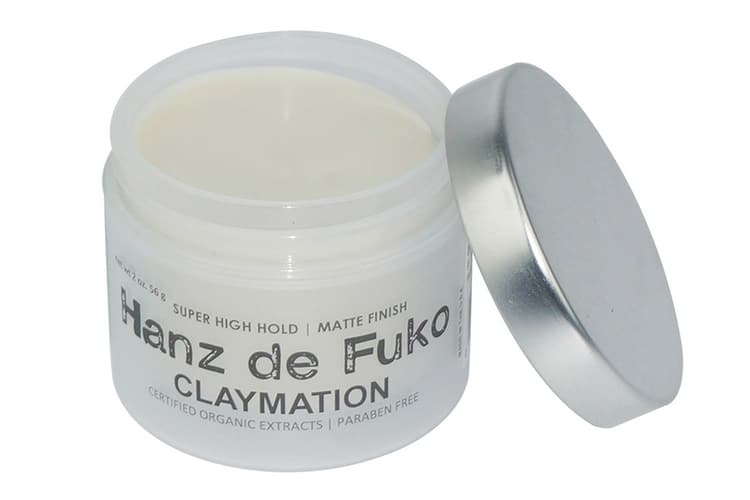 6. Hanz de Fuko Claymation
Hanz de Fuko's renowned Claymation brings a prime hold and superb matte finish thanks to a combination of sculpting clay and a proprietary blend of natural waxes. Apply a small amount in the morning (to either dry or semi-damp hair depending on your desired finish) and let one the best men's hair products do its thing all day long.
Key ingredients: Jojoba Oil, Castor Seed Oil, Sunflower Seed Oil
Features: contains all natural ingredients; semi-matte
Price: from $23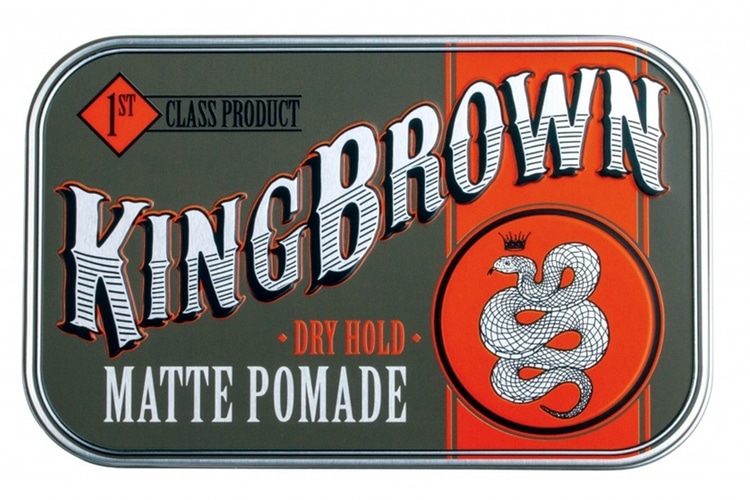 7. King Brown Matte Pomade
The name is King Brown and the game is pomade. This one blends clay and beeswax to go big on balance for natural look and texture. Expect a light to medium dry hold and proper matte sheen, joined by an earthy aromatic bouquet of scents like basil and cedar wood.
Key ingredients: Ozokerite
Features: suitable for all hair types; light to medium dry hold; matte sheen
Price: from $25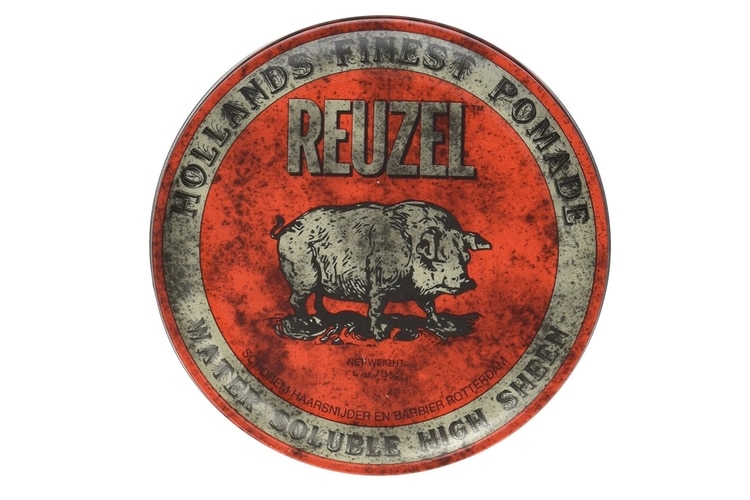 8. Reuzel Red Pomade
Packed inside this small rugged container is a men's hair product of exceptional calibre. Reuzel Red Pomade gives those follicles a premium shine and pliable hold. It's also water soluble and therefore easy to rinse out.
Key ingredients: Castor Oil
Features: water-soluble; subtle vanilla cola fragrance; non-dryng and non-greasy formula
Price: from $35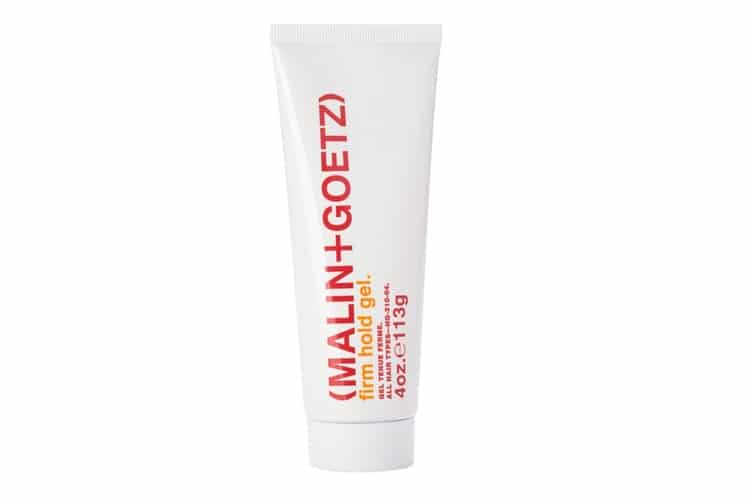 9. Malin + Goetz Firm Hold Styling Gel
Rife with natural botanicals and choice ingredients like argan, lavender, chamomile, sodium hyaluronate and Vitamin E, this gel from Malin + Goetz nourishes the scalp while you style your hair. Use a light amount for a modest hold or go big for a discernible sheen. This wonderful men's hairstyling gel can also do wonders for texture, able to make curly hair straight or make straight hair wavy or do anything in between.
Key ingredients: Sweet Almond Oil, Panthenol, Shea Butter, Sage and Chamomile Oils
Features: cruelty-free; natural color
Price: from $8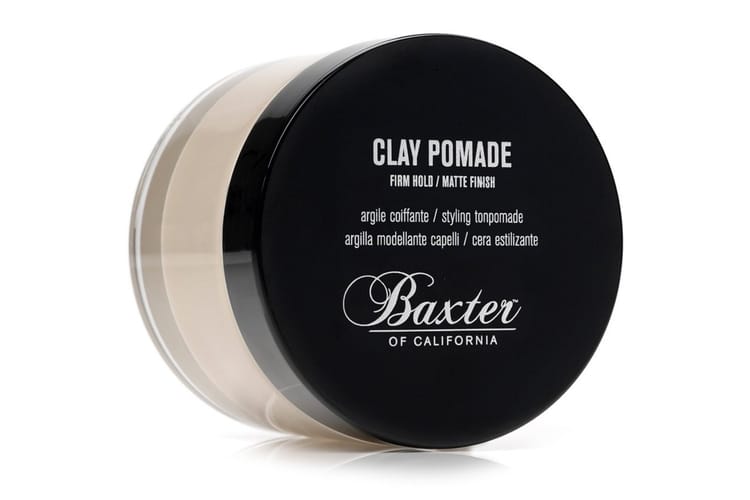 10. Baxter of California Clay Pomade
Baxter of California's award winning Clay Pomade will duly aid you in all your men's hairstyling needs. It can separate, mould and sculpt those follicles while a special texturising formula delivers a bold, but versatile grip with little to no shine.
Key ingredients: Clay, Beeswax
Features: paraben-free; for straight, thick and wavy hair types
Price: from $23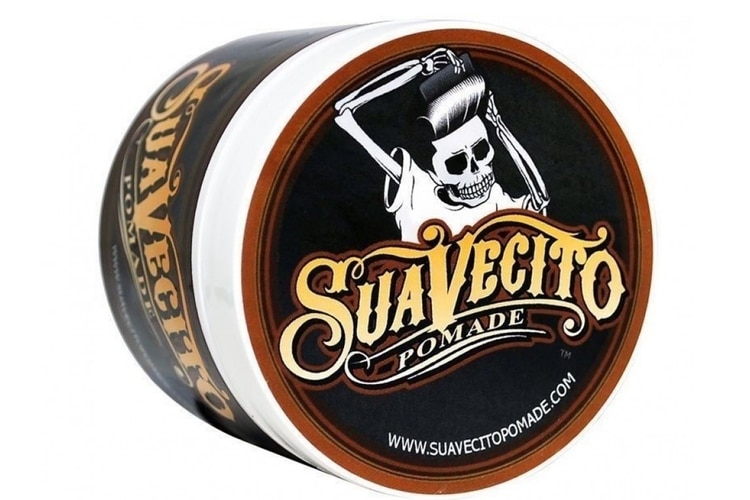 11. Suavecito Pomade
Highly acclaimed, easily affordable, perfectly named and wildly popular, Suavecito Pomade takes a basic approach to high performance. This remarkable men's hair product is water-based, free of harsh chemicals and effortlessly precise. For a straightforward pomade that offers a medium hold and shine as well as an unmistakably masculine fragrance, accept no substitutes.
Price: from $11.99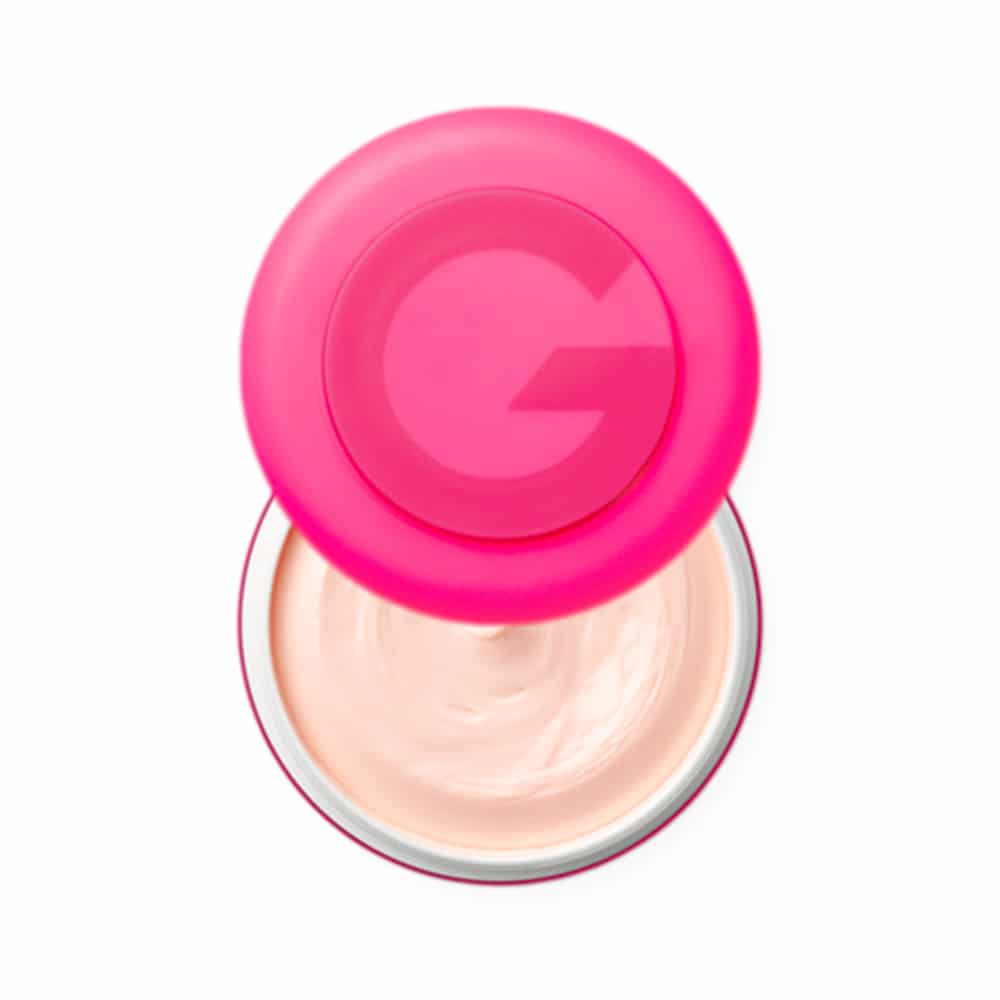 12. Gatsby MOVING RUBBER Spiky Edge
Crank that men's hairstyling power as high as it can go with the hardest wax in Gatsby's MOVING RUBBER series. Designed exclusively for short hair, Spiky Edge goes big on hold and light on shine. Find your faux hawk or spiky hairstyle and rock it all day long thanks to this best men's hair product.
Features: ultra-hold; for short and very short hair; bouncy finish; paraben-free
Price: from $9.65
On the lookout for more men's hairstyles, haircuts and pointers? Be sure to check out our article on 50+ Best Short Hairstyles & Haircuts For Men, or an earlier write-up on 5 Men's Hairstyles for Guys with Wavy Hair.
If you still have your wallet out and on the lookout for some extra hair related goodies, take a look at our picks of some other products you may like below:
Best Hair Products
Before you head off to the barbers check out these our selection of best haircuts and hairstyles for men.
Popular Haircuts for Men
---
Featured Video from Man of Many