Matt Damon is Rocking an Iconic Australian Mullet Haircut
Matt Damon must have seen my article about Mullets for Mental Health because the man behind Jason Bourne, The Departed and the comedy goodness of The Martian (you'll never live that one down Golden Globes) has just shocked the world by donning the most iconic Australian haircut as was discovered by DMARGE. Embracing the spirit of the great Aussie larrikin, while he might be a bit late for The Black Dog Institute's initiative, it's a welcome addition to the list of legends with a mullet.
You'll Also Like:
There's Now an Official Reason to Grow a Hectic Mullet
Mullets Are Making a Comeback, According to Hairstylists
Got a #MagnificentMullet? Moon Dog Brewing is Offering Free Beer to See It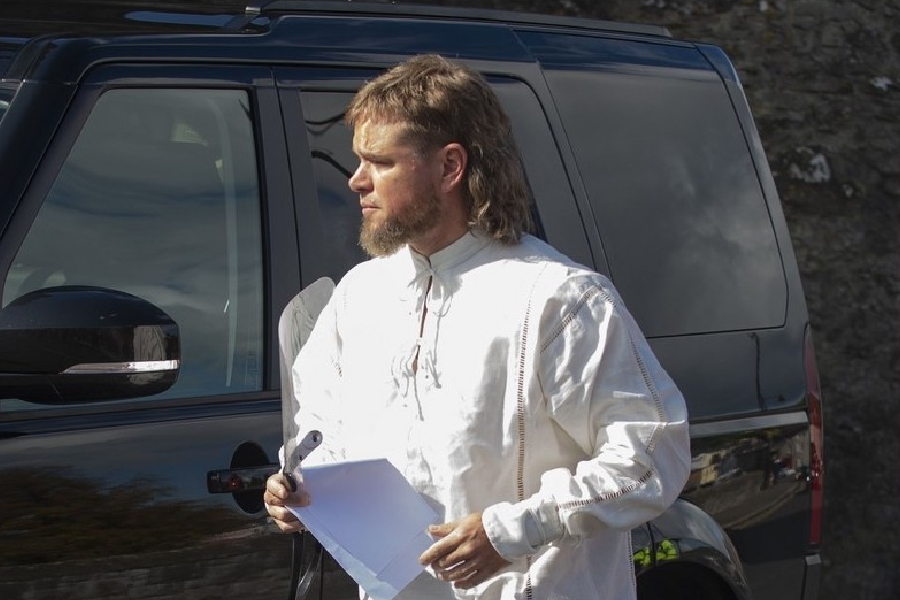 Having just celebrated his 50th birthday, Matt is looking pretty good for living half-century on planet earth. Whether or not he can reach Elysium or not is irrelevant, because with such a glorious hair cut, the man has already reached the paradise to which heroes on whom the gods conferred immortality were sent.
It's not the first time the Saving Private Ryan actor has been seen in the glorious mullet. In 2016 he crashed long time enemy Jimmy Kimmel's blackjack game to hilarious results. Having already proved that the nose plays in Ocean's Thirteen, Matt Damon is going to demonstrate once and for all, that with a bit of Good Will Hunting, The Talented Mr. Ripley will prove without a shadow of a doubt that Mount Druitt's favourite hairstyle is just as incredible as his cameo in Euro Trip. And trust me, Scotty still doesn't know.
Snapped on the set of his latest project, the period flick called The Last Duel, Damon adds a scraggly beard to Ridley Scott's film to really nail the look and feel of the mullet. While it's not quite set in Australia, he better get it posted to Instagram via the #MagnificentMullets hashtag and score a free 4-pack of Jean-Strawb Van Damme from Moon Dog Brewing.
Anyway, here is the usual dump of social media responses to this sexy or shocking new look.
Matt Damon looks like he's been to every Saw Doctors gig since 1991 pic.twitter.com/bJZyJSzSGo

— Mallow News (@MallowNews) October 6, 2020
Ridley scott really wants me to believe that adam driver is the bad guy while having matt damon play the good guy with a mullet who deserves the girl. Well no!!!

— jenny (@clarkjoes) February 18, 2020
matt damon is gonna have an ugly mullet in the last duel so now i am scared of what they are going to do to adam's hair

— i?le (@allroundercsy) February 18, 2020
You'll Also Like:
There's Now an Official Reason to Grow a Hectic Mullet
Mullets Are Making a Comeback, According to Hairstylists
Got a #MagnificentMullet? Moon Dog Brewing is Offering Free Beer to See It