20+ Best Middle Part Hairstyles for Men
Before you book your next hair appointment, it's time you consider if the middle part hairstyle is for you. Making a fierce comeback, middle part hair for men is what textured bangs are for women, and 2021 is the year to get it done. There are plenty of ways one can execute the curtain hairstyle depending on your length, thickness and hair type. We're here to give you all the info, tips and the best ways that you can rock the infamous middle part hairstyle.
Related: Our complete guide to the best haircuts for men is your reference point for hairstyles.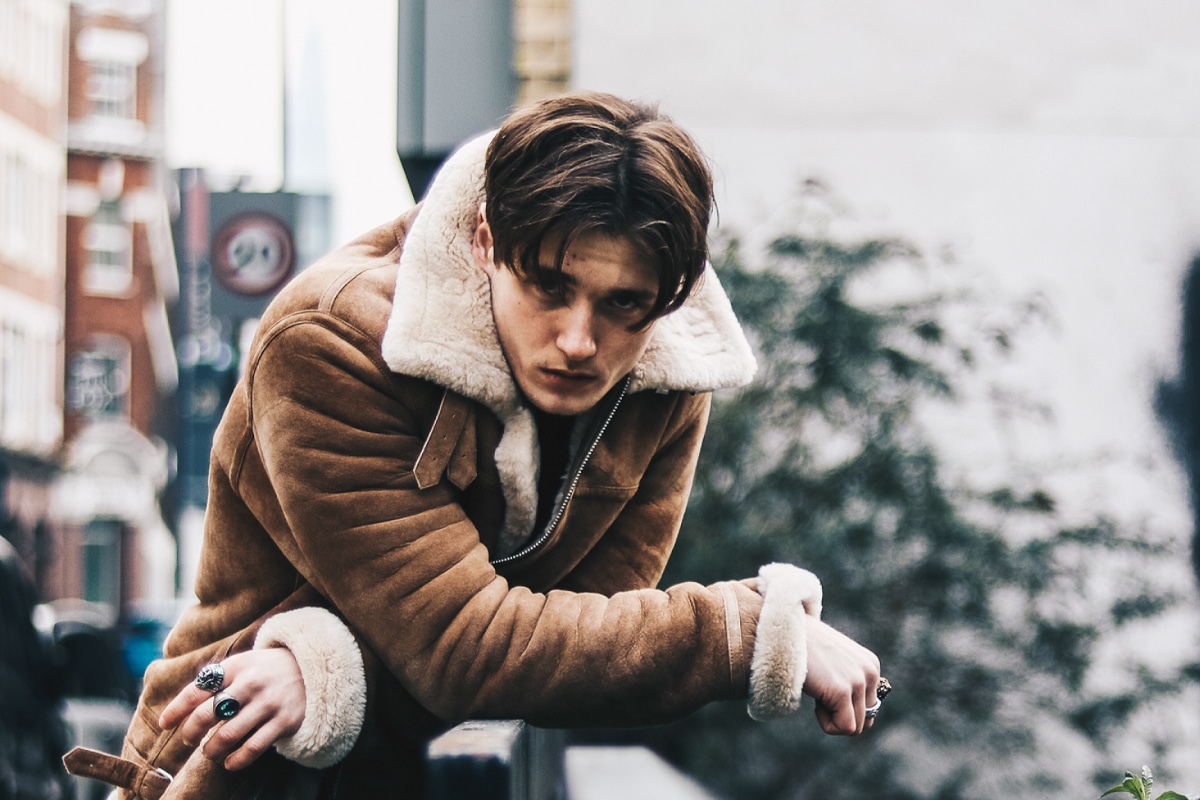 What is the Curtain Haircut?
The curtain haircut is a long fringe parted in the middle, or sometimes on the side. The middle parting resembles a curtain, hence the name. We love this hairstyle because it's super versatile and perfectly complements various hair types and face shapes.
When it comes to styling a middle part for men in 2021, you need to have a firm grasp on what is in fashion. The unique hairstyle blends both short and long elements, meaning you can take from each and fuse them into one style. For example, you may want to borrow the taper fade element from the short end of the spectrum, keep the nape and temple sections of the hair extremely short before graduating them up in length. Conversely, you may go with a typically longer style, where the hair is all pushed back and loosely styled into a middle part to add character and increase texture. Whatever the case, the middle part hairstyle for men is making a serious comeback.
Why is the Style Coming Back?
Like all things in fashion, hairstyles are cyclical. In the early 1920s, the curtains hairstyle was seen as a dapper and modern approach to men's grooming, particularly when combined with slick products and pomade. While the style did die down throughout the middle part of the 20th century, it began to make a resurgence in the 1990s, thanks to popular fashion and baggy clothing trends.
Led by musicians and pop-culture icons, the middle part was a major stylistic choice of the times, however, it quickly fell into obscurity at the turn of the millennium. In 2021, the comeback of '90s fashion, such as oversized clothing, bum bags and baggy jeans is seeing more and more people turn to the era for grooming choices as well.
The middle part hairstyle is coming back in line with the resurgence of 90s fashion and appreciation of 90s culture. The hairstyle characterised a generation of 90s heartthrobs like Leonardo DiCaprio and our new love affair with everything 90s means the hairstyles are also back- and we're happy about it!
How to Ask for Curtains
First and foremost, you need to have a decent amount of hair on top of your head. For the most part, middle part styles for men involve an element of combing the hair back, so depending on your hair texture, this may involve a fair amount of growth. Finer hair has a tendency to fall, so in this case, it may require you to grow your hair far longer.
From a basic perspective, the longer hair on top is contrasted by short hair on the back and sides. If you prefer the sides a little longer, ask for a scissor-cut middle par. This form is generally longer on the sides, giving you enough hair to tuck behind your ear. For those who prefer a more sharp look, a taper fade or fade middle-part will be best suited. Set your lowest mark with the clippers (#0, #1 etc) and then have the hairdresser blend upwards into the longer top section.
Best Middle Part Hair Styles for Men
Now you know how to ask for the curtains haircut for men, it's time to consider your options. We've collated the options out there, focusing on different hair types and textures. Here are the best middle part hairstyles for men.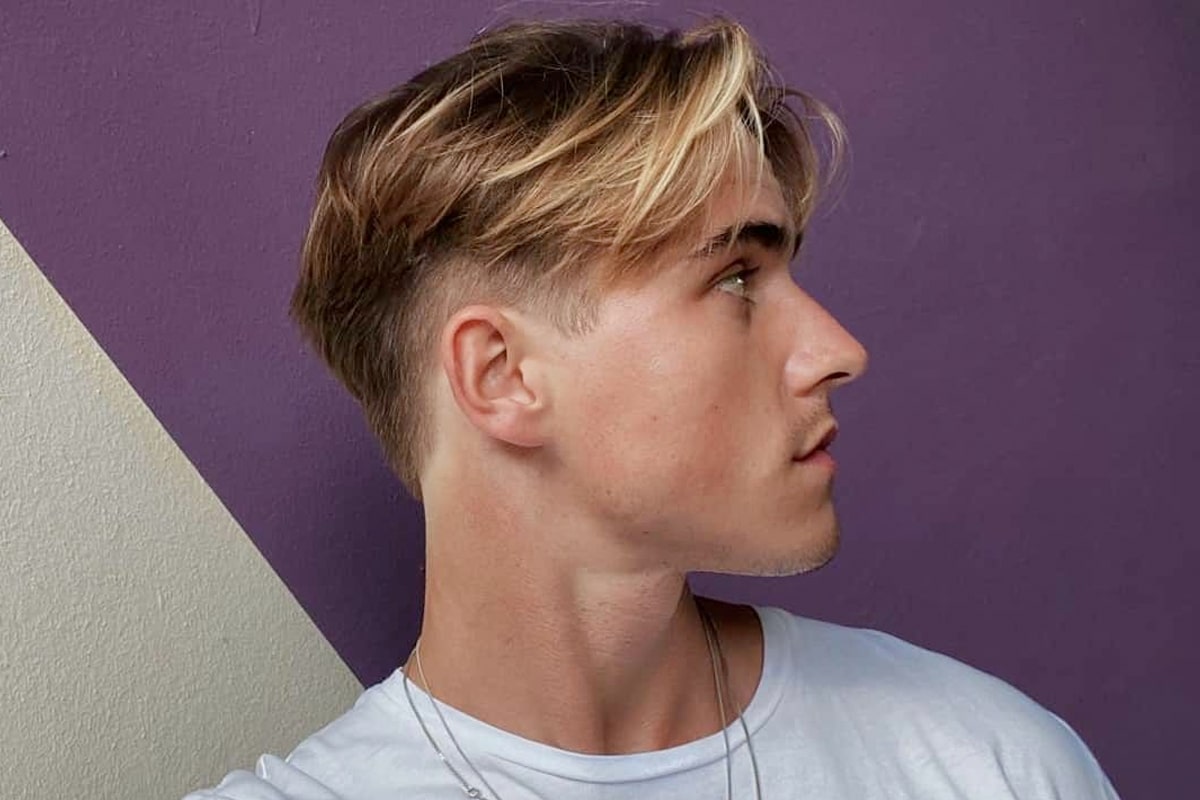 1. Middle Part Undercut
The middle part undercut is a more high-end, sharp version of the classic middle part hairstyle. It's short and sleek, with a long fringe and closely cut underneath on the sides. The hairstyle emphasises the curtain fringe and makes it the main feature, which is what it truly deserves. In this style, the hair on the top great exceeds the length of the hair on the sides and the is no definitive blend when split down the middle. Definitely a more modern take in the men's middle part style, this one is growing in popularity.
Length: Short
Styling: Minimal
Product: Sea-salt spray, matte clay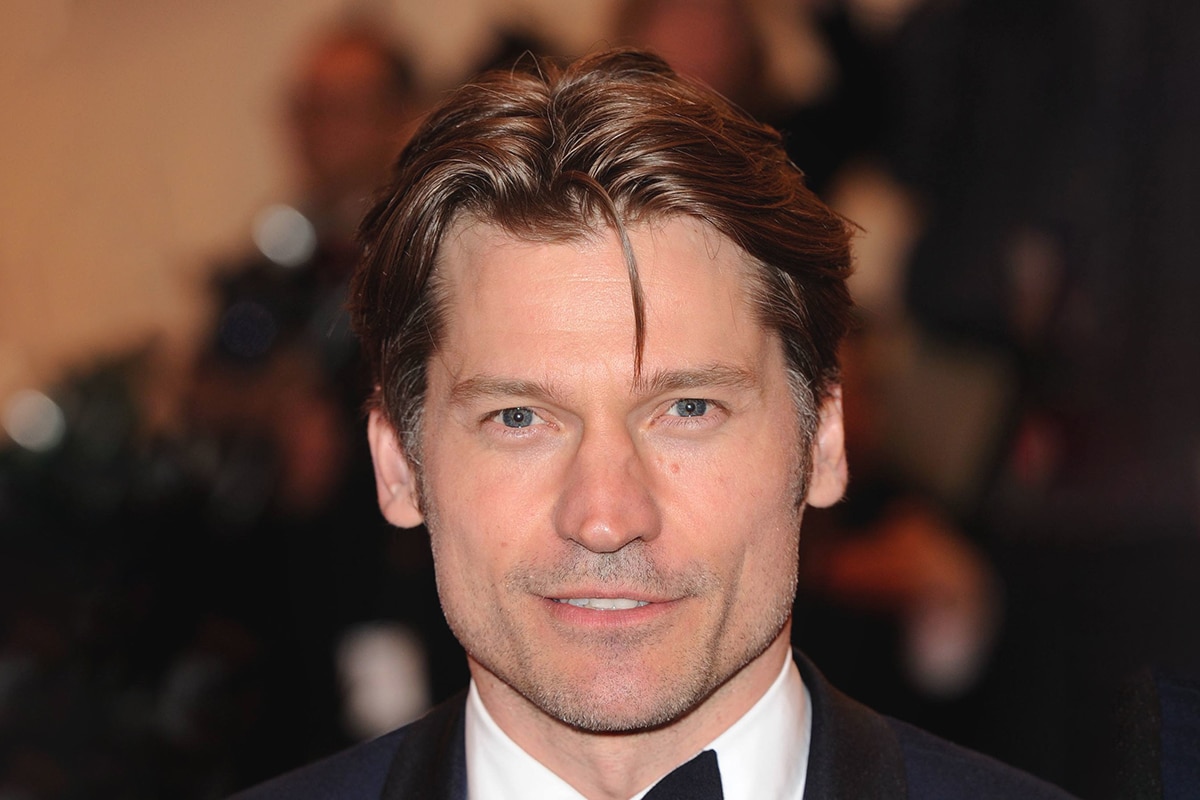 2. Short Hair Curtains
This is the perfect hairstyle if you're looking for something low maintenance. Your hair will need to be fairly short around the sides to ensure the curtain fringe is visible. To style this look properly, it's best to have a styling product on hand to hold the hair into place.
Length: Short
Styling: Minimal
Product: Sea-salt spray, matte paste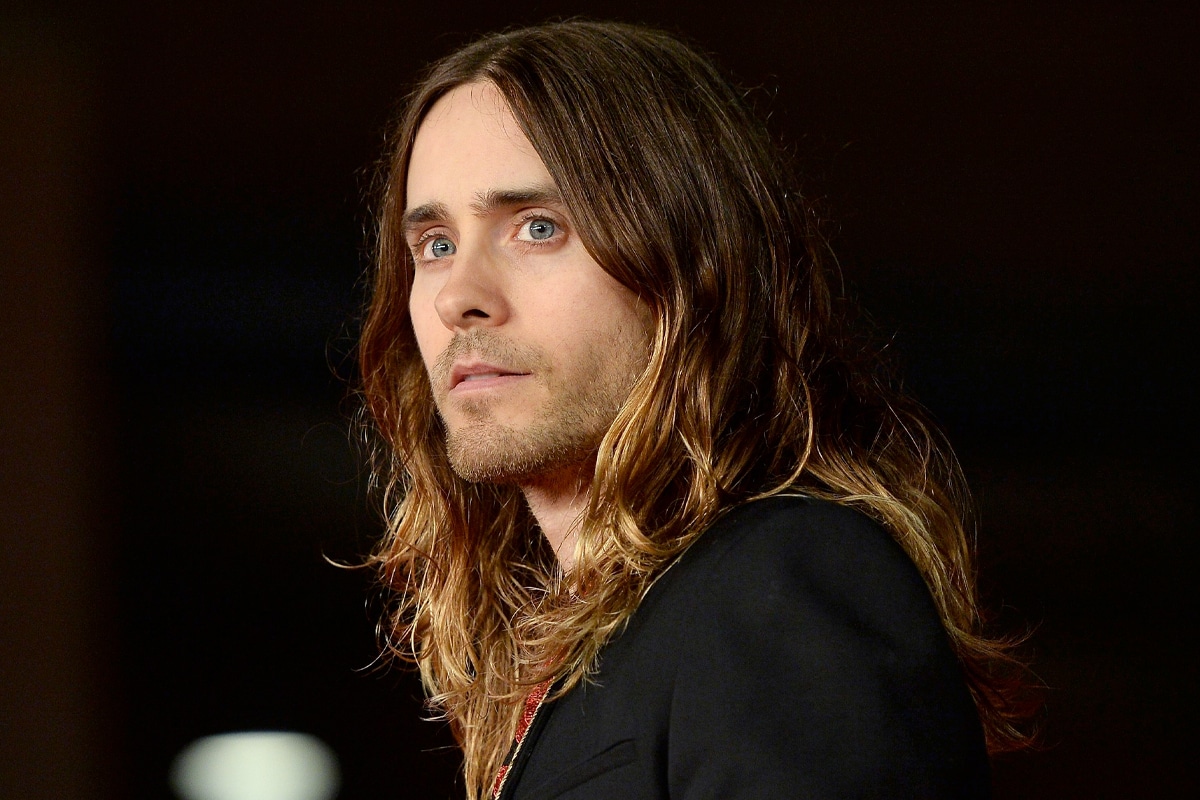 3. Long Hair Curtains
Long Hair curtains are the most versatile of the middle part hairstyles. As long hair naturally falls into a middle part, it's also easy to manage. The long hair curtain haircut also works with any hair type, whether it's curly, straight or wavy. No matter the hair type, you'll look sexy and stylish with this trendy cut.
Length: Long
Styling: Blow-dry, frequent combing
Product: Sea-salt spray, styling cream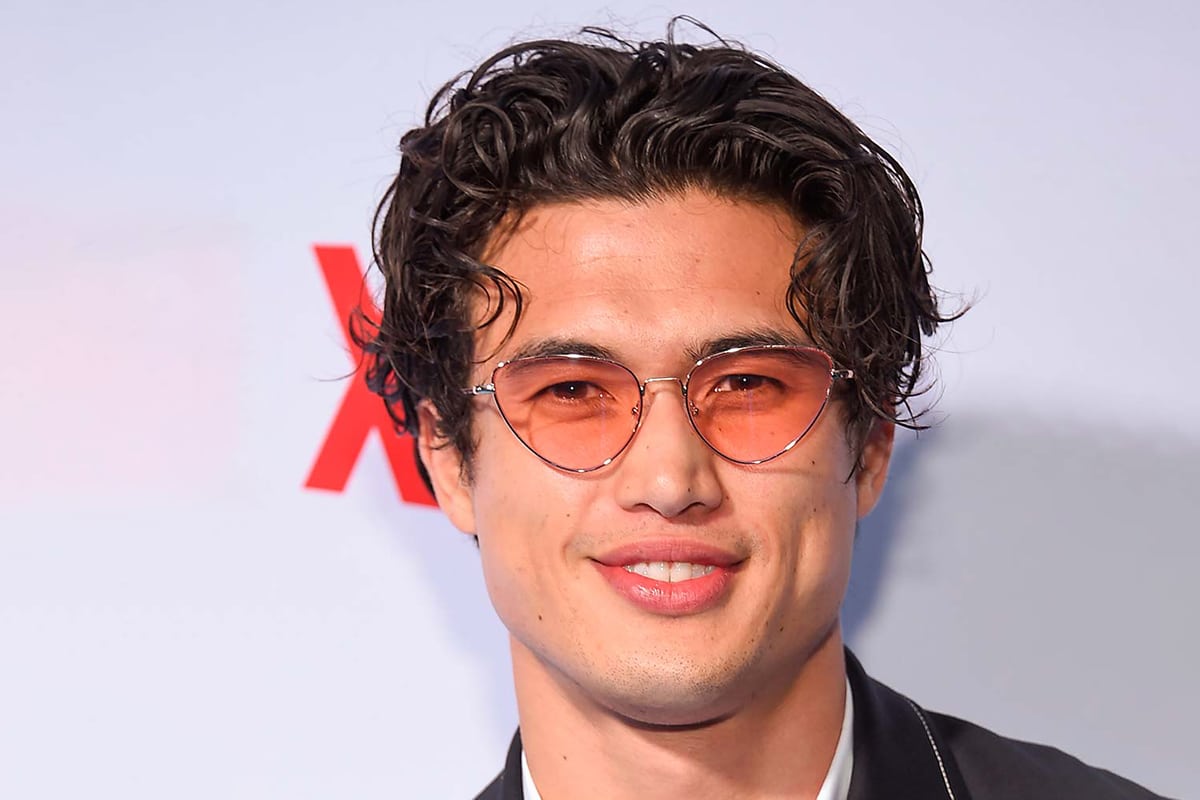 4. Middle Part with Wavy Styling
Perhaps the most perfect hair combo to exist- waves and a middle parting. If you're lucky enough to have naturally wavy hair, you'd be silly not to embrace your waves with the curtain fringe. The middle parting is the best way to enhance and work with your luscious waves. The look is also perfect for shaping the face.
Length: Short/Mid
Styling: Moderate, blow dry
Product: Sea-salt spray, texture paste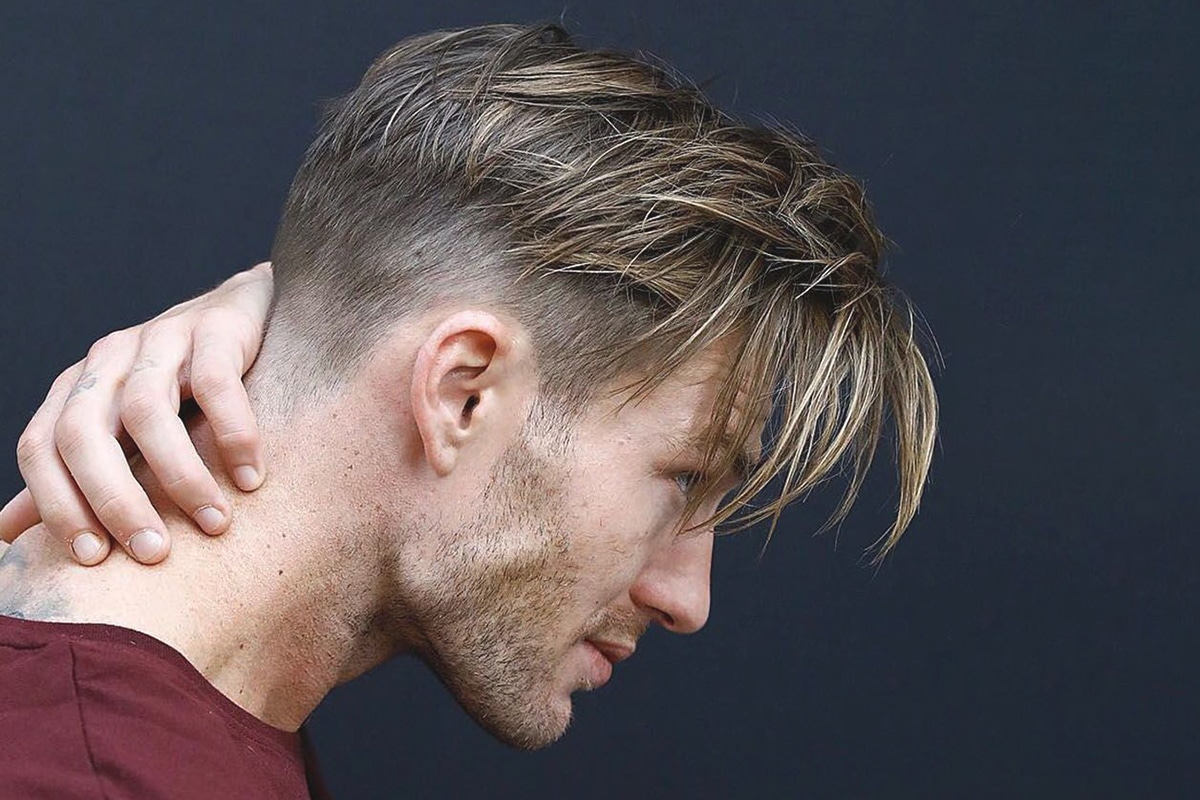 5. Middle Part with Faded Sides
For a more modern take on the 90s classic, the curtain haircut with faded sides is the way to go. You can get many different tapered fades and whichever you decide to go with, the fades sides will contrast beautifully with the middle-parted curtains. Your barber will know the best type of fade that will work best with your hair type and face shape. After you leave the hairdresser with a middle part with faded sides you will be looking trendy, smart and cool all at once!
Length: Short
Styling: Minimal
Product: Matte clay, pomade
6. Blunt Cut Middle Part
The ideal haircut for a classy, finished look. The blunt cut middle part is versatile and fashionable and one of our favourite middle part hairstyles. This type of parting shapes any face beautifully. It looks best with straight hair so we recommend those with curls or waves to opt for another look, or if you're still keen on it, you can straighten your hair if you also want to rock a blunt cut middle part.
Length: Short
Styling: Minimal
Product: Matte paste, texture powder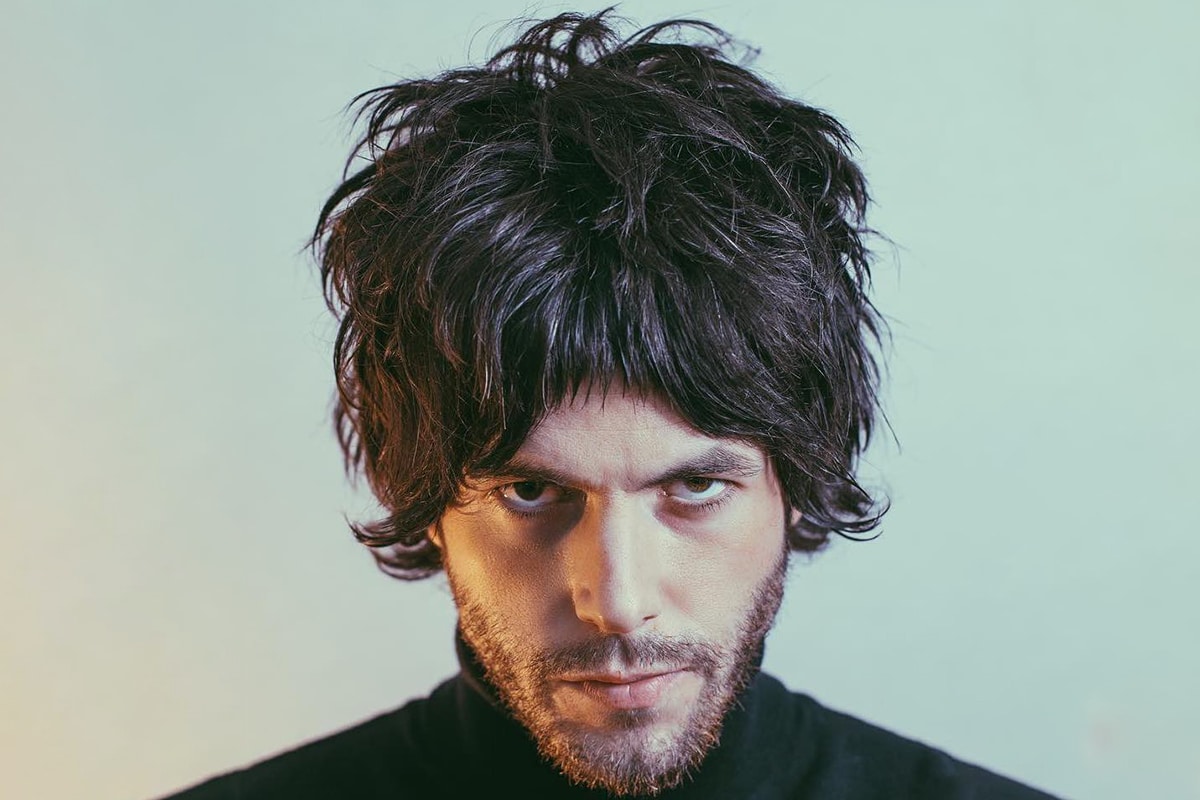 7. Messy Curtains
Shaggy and sexy, messy curtains will transport you right back to the 70s. If you have curly or wavy hair, we think this is the best option to fully embrace your wild side and your wild hair. If you do have this hair type, we suggest keeping the curtain fringe long for added texture and bounce. The messy hair is really making a comeback and the messy curtain fringe is the perfect combination of two re-emerging trends. So, if you want to be sitting at the very top of the trendy ladder, asking your barber for messy curtains is a good way to get there.
Length: Short/mid
Styling: Blow dry
Product: Sea-salt spray, texture powder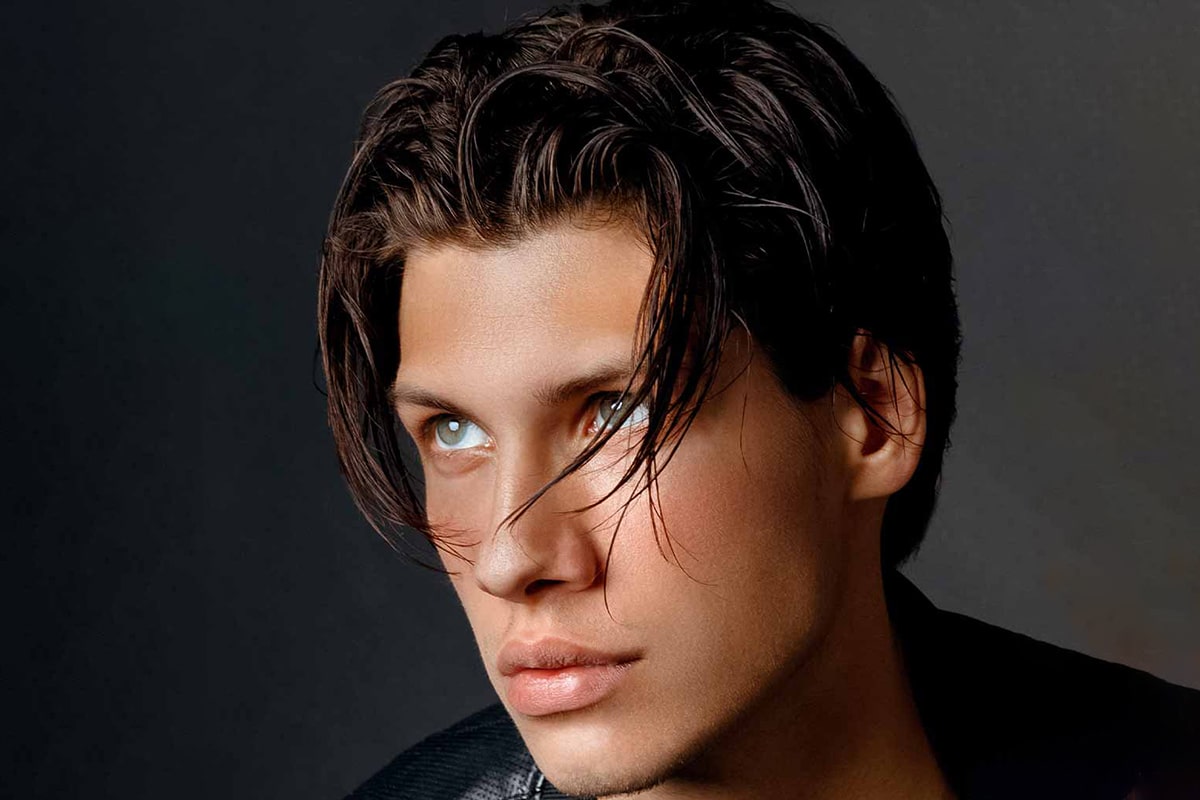 8. Slicked Eboy Haircut
The Eboy haircut is a slicked back version of the classic curtain fringe and has become a huge trend since the rise of TikTok and we love to see it! All you need is a defined middle part and a curtain fringe, keeping the rest of your hair fairly slicked back. The best thing about this trendy haircut is that you can sport it no matter your hair type, as the Eboy version of curtain fringe is more textures, relaxed and uneven.
Length: Short/mid
Styling: Moderate
Product: Water, pomade
9. Long Straight Curtains
The OG look for the middle part hairstyle is long straight curtains. This hairstyle works so well because long hair naturally lends itself to a middle part, meaning there is minimal effort required, which is a bonus. Long hair curtains emanate a sleek and fashionable look. It also looks great whether you have thick straight hair or thin straight hair. Better yet, when you're not feeling the curtain you can easily sweep it aside.
Length: Long
Styling: Blow-dry, frequent combing
Product: Sea-salt spray, styling cream
20+ Middle Part Hairstyles for Men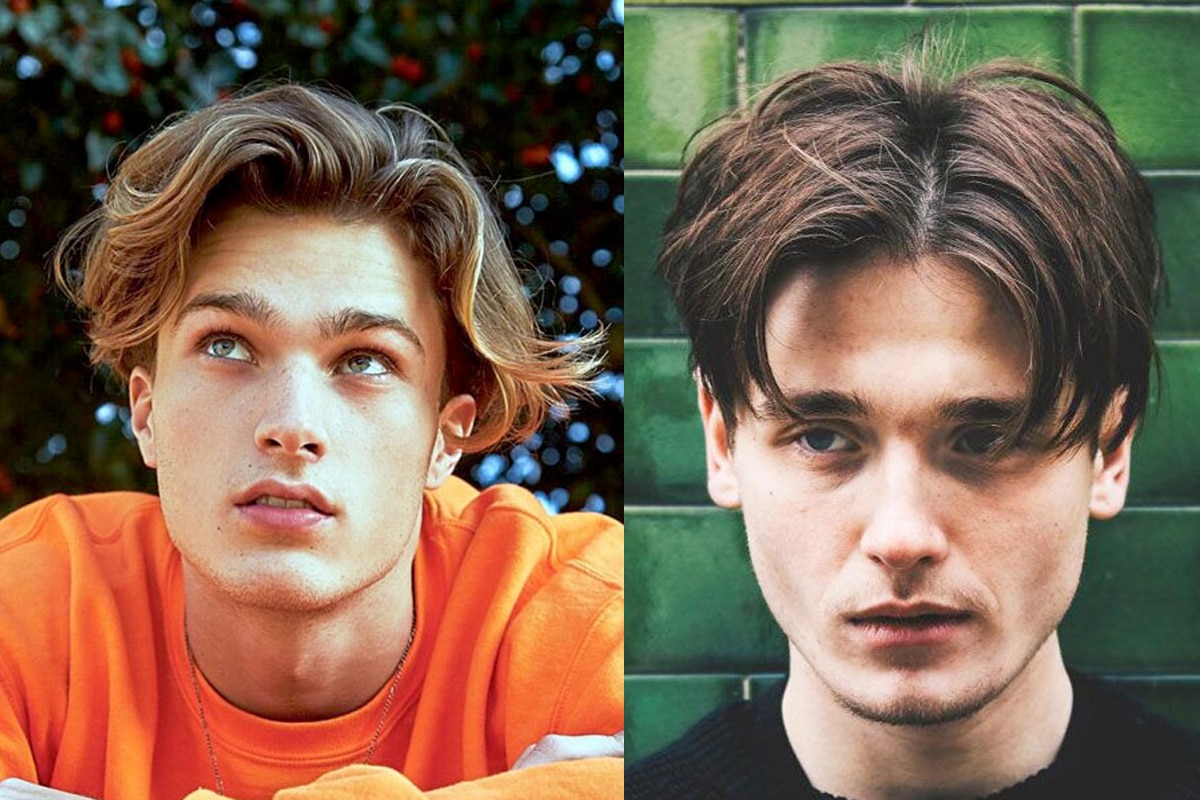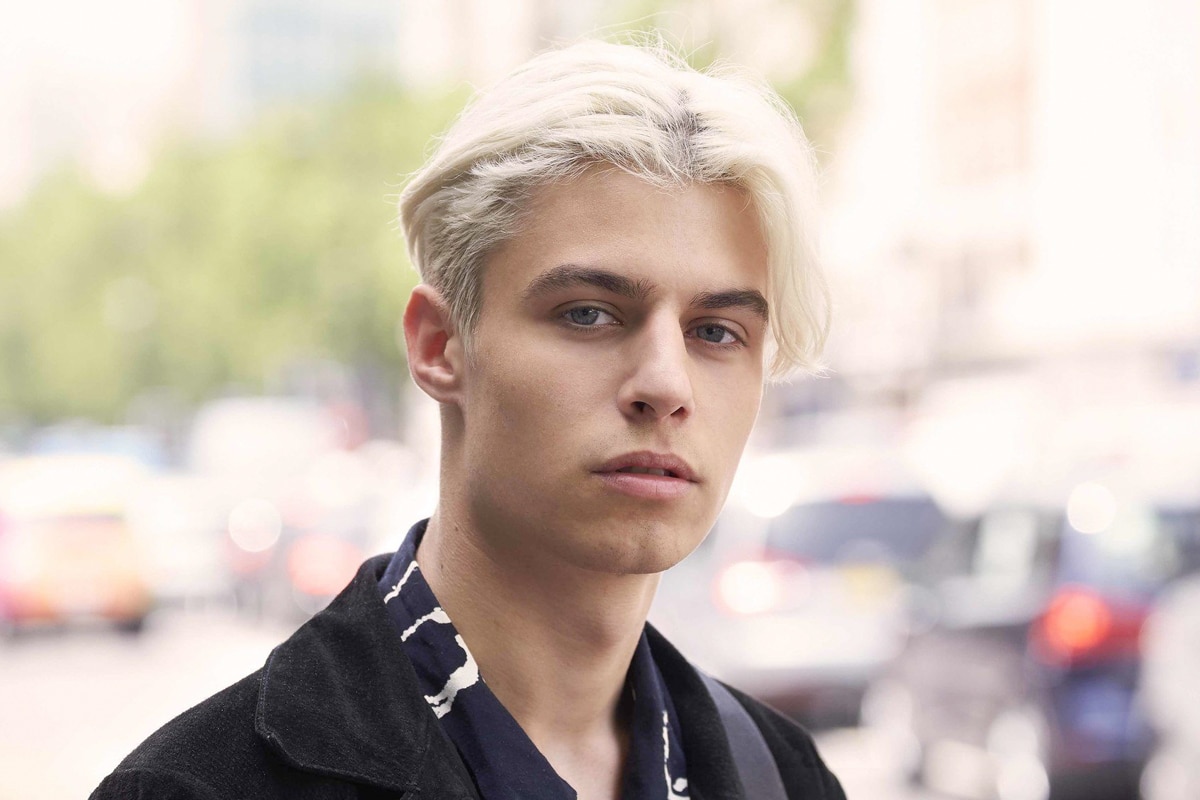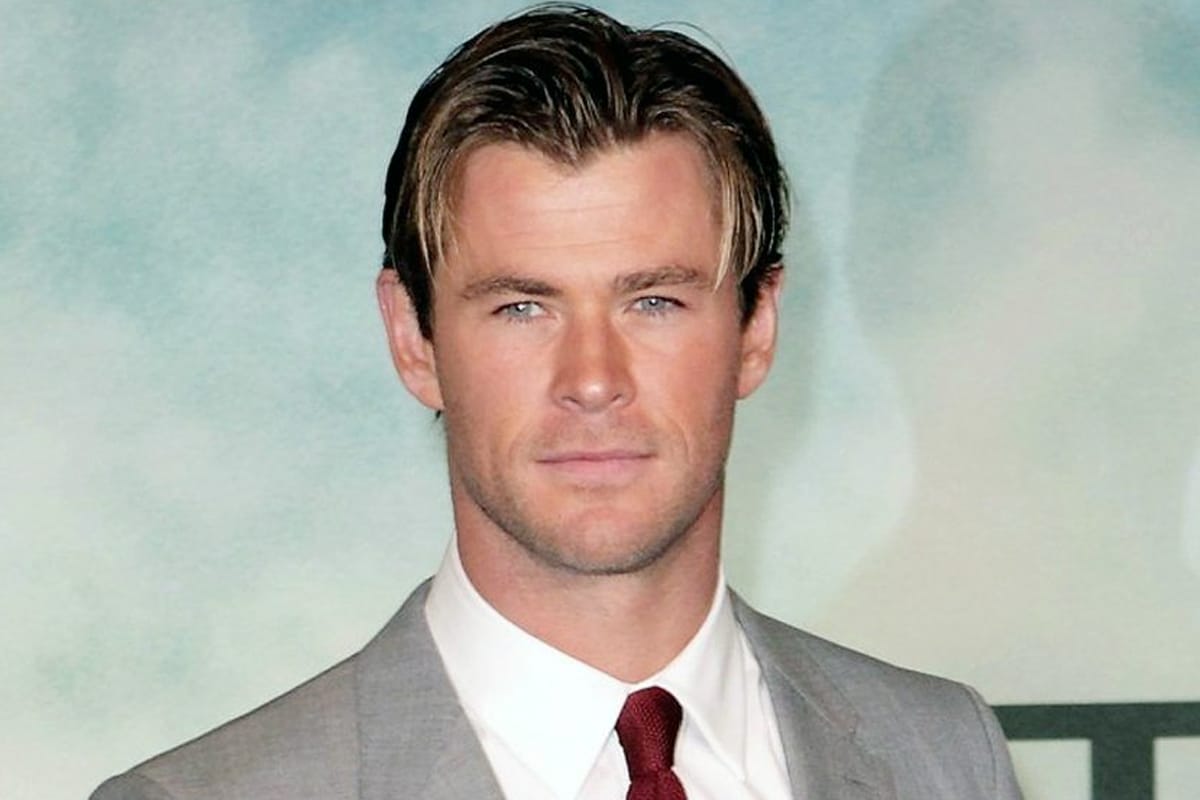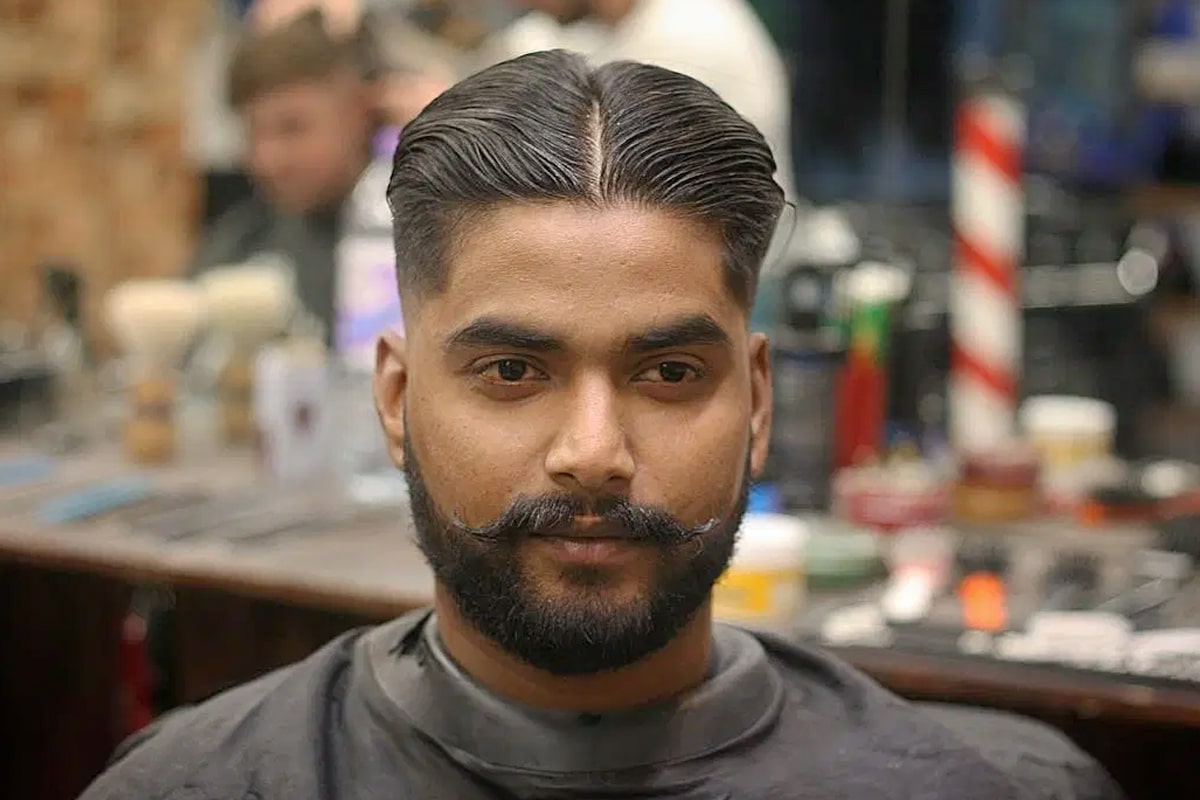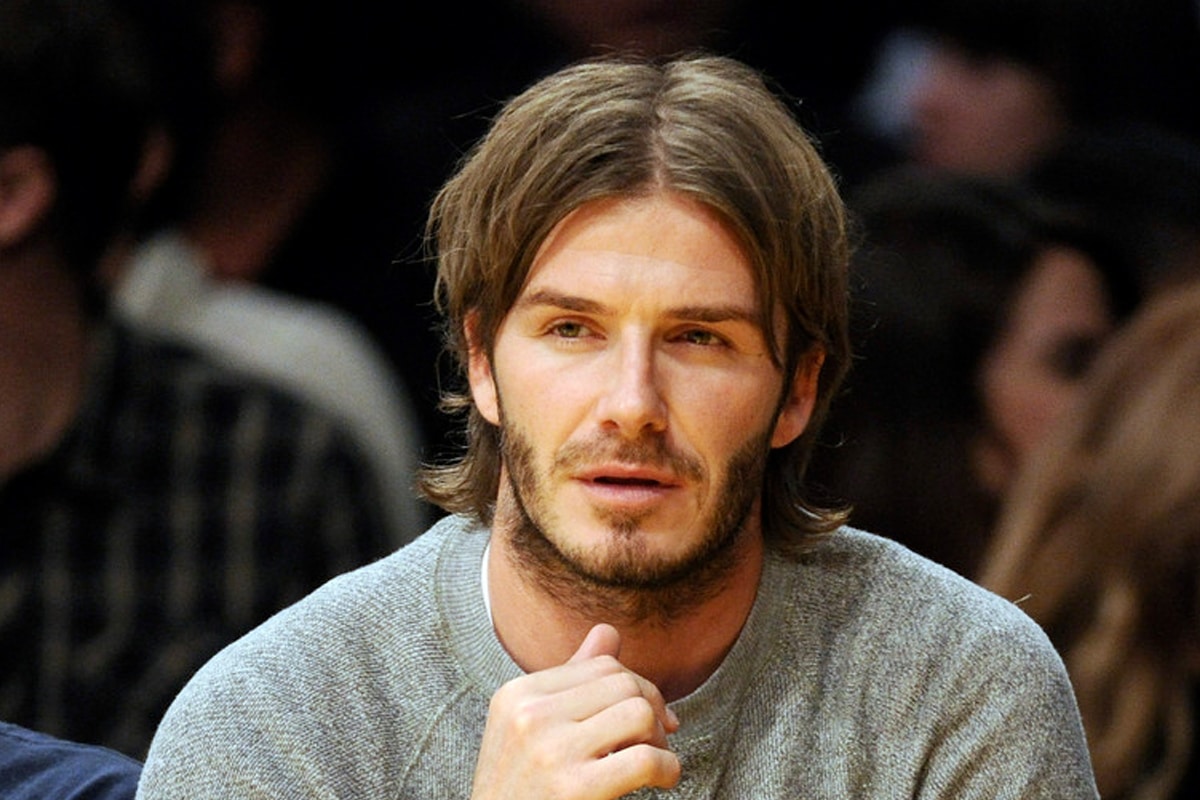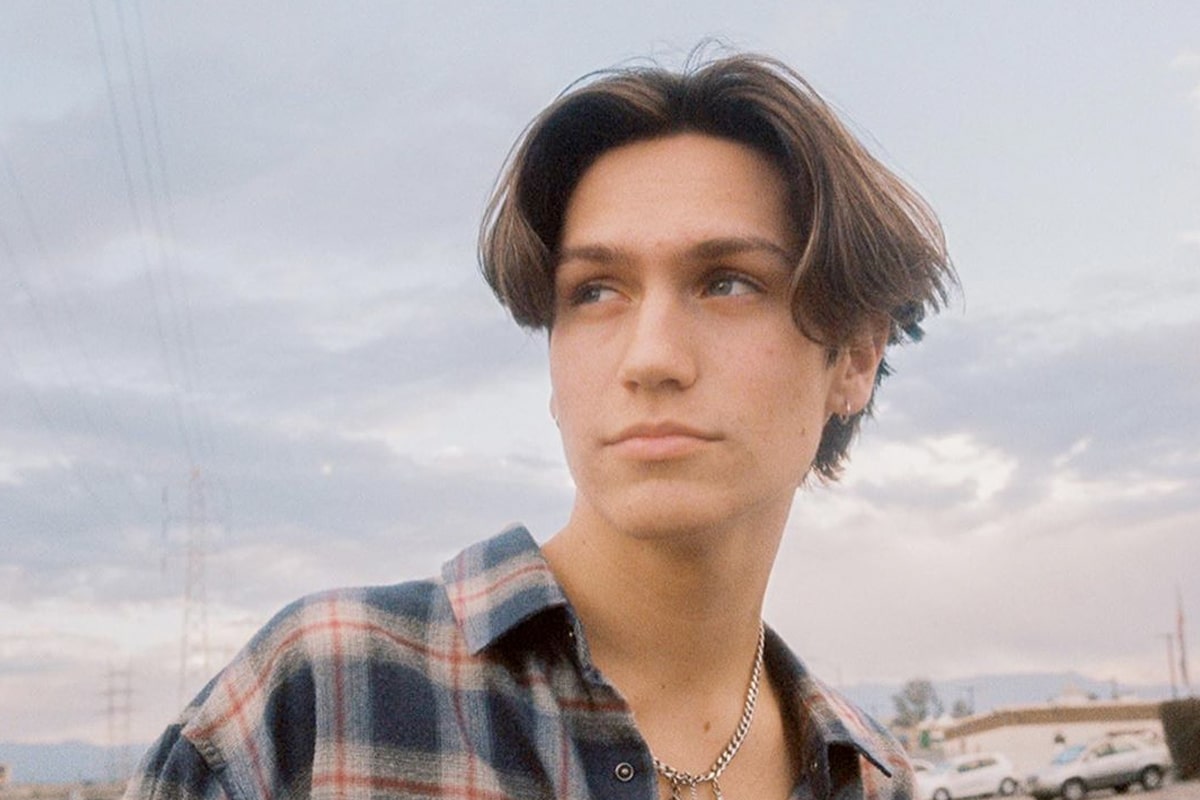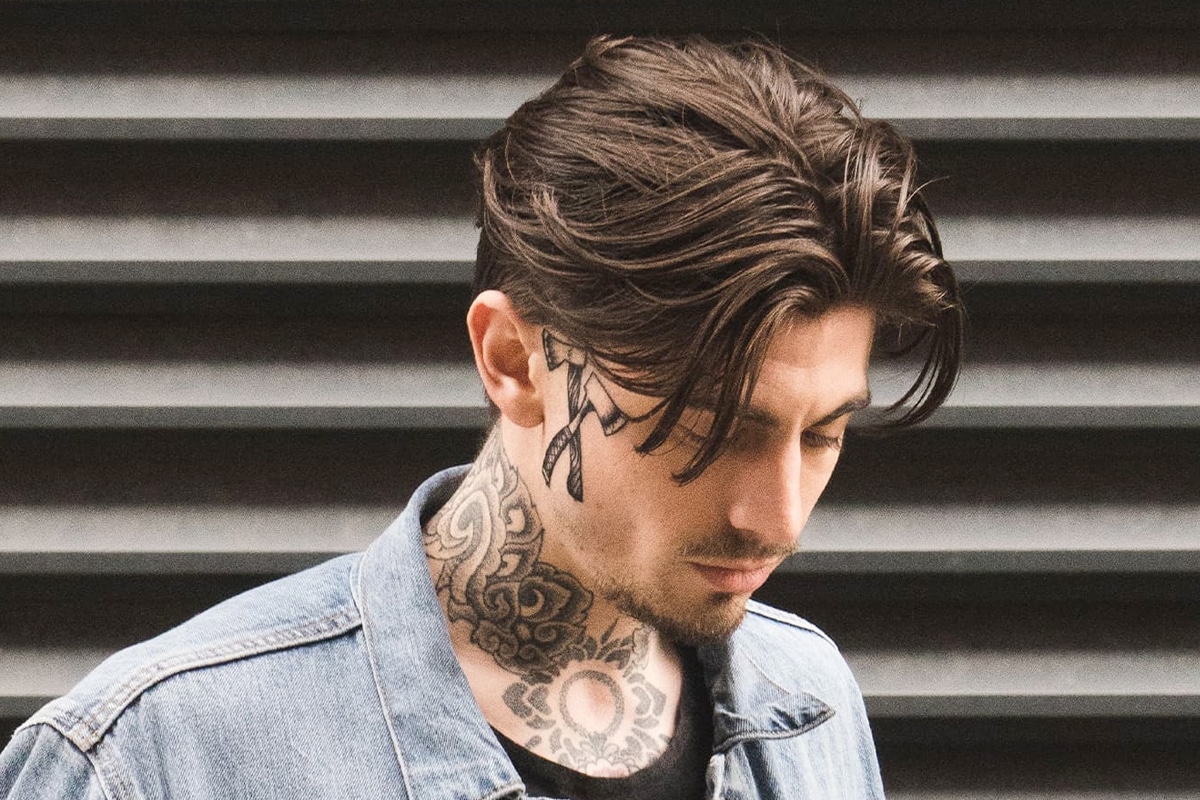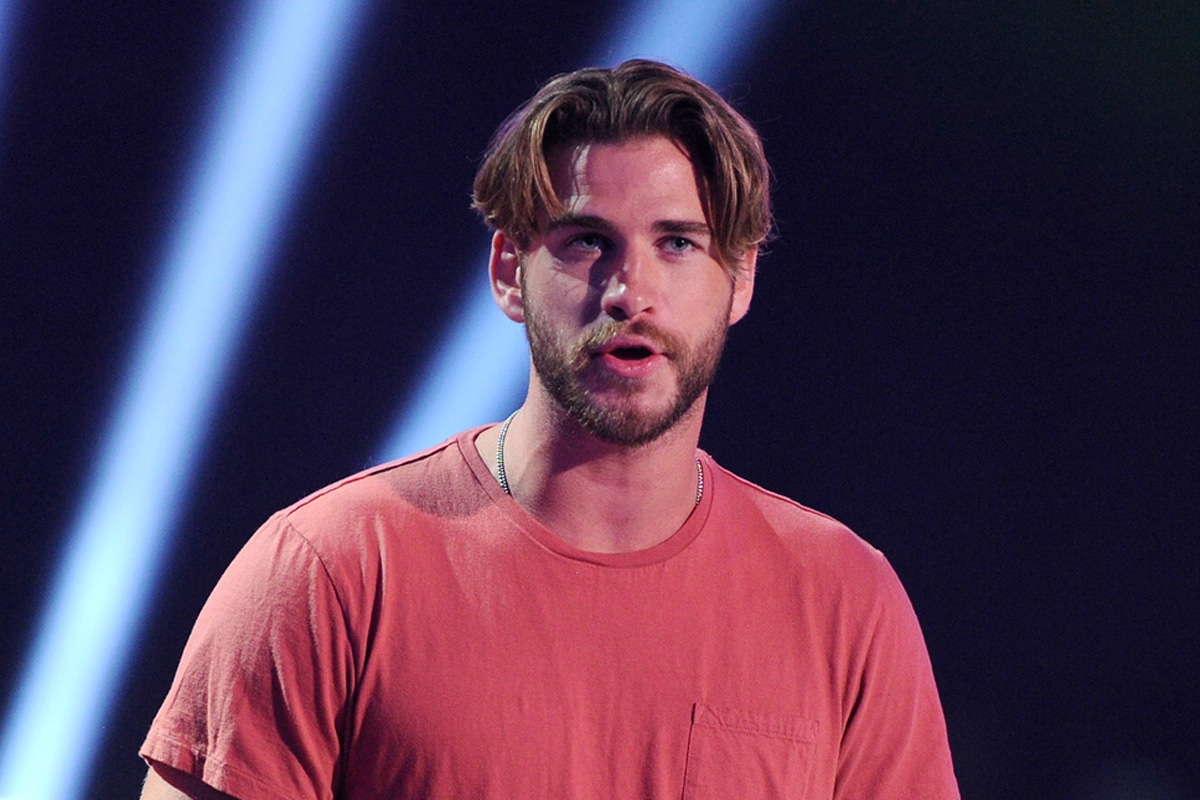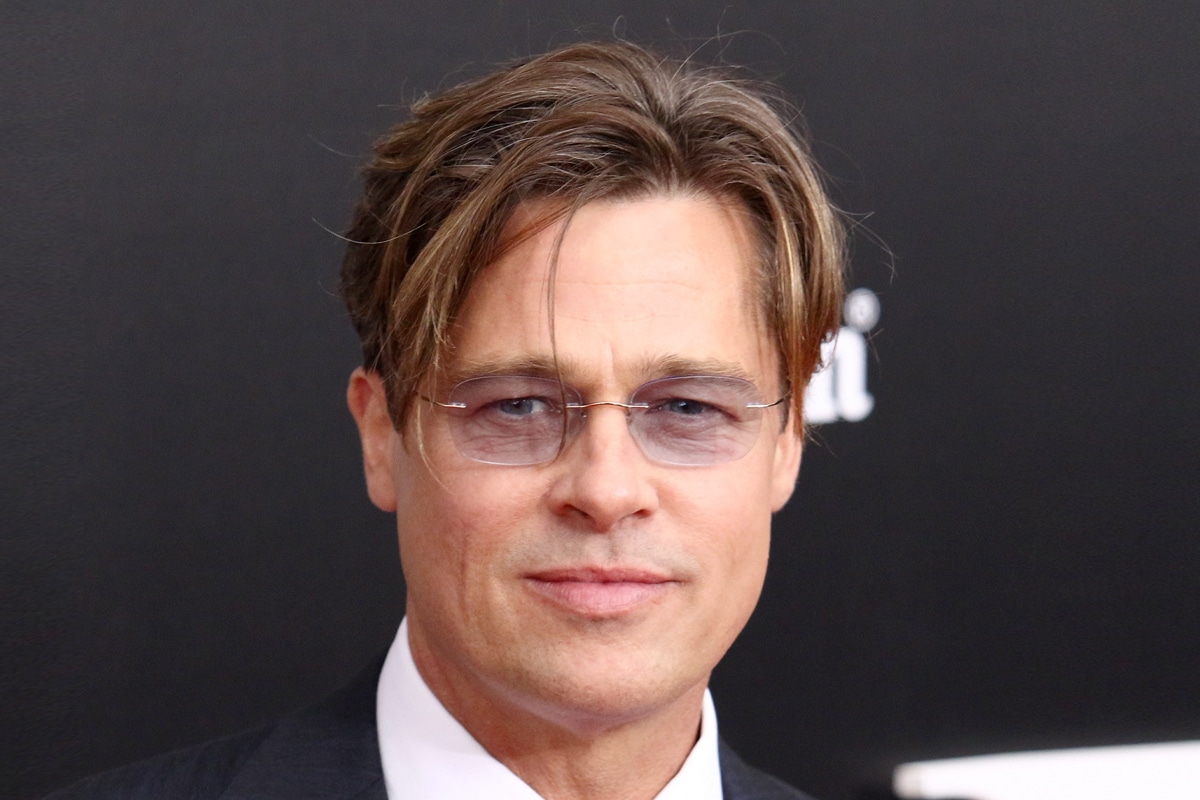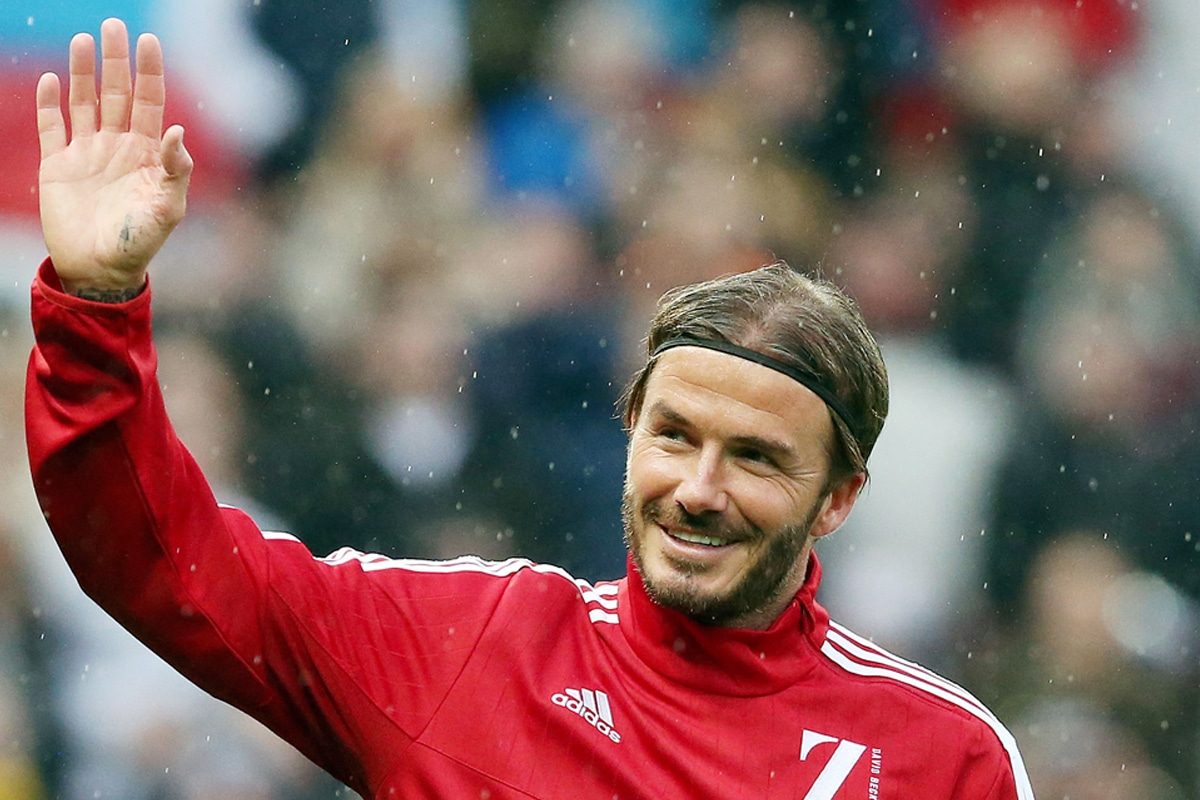 You'll also like:
20+ Best Slicked Back Hairstyles & Haircuts for Men
50+ Best Short Hairstyles & Haircuts For Men
50+ Medium Length Hairstyles & Haircut Tips for Men
General FAQs
How do you style men's curtains haircuts?
There are plenty of ways to style men's curtains haircuts. Our favourite ways to style this haircut are with an undercut or a fade. Use styling product for extra hold and style.
How do I ask my barber for curtains?
Ask your barber for a middle part haircut, and you'll be rocking a trendy, curtain haircut that suits your hair type and face shape.
What is an Eboy haircut?
An Eboy haircut is a middle part hair cut with long bangs that Eboy's are making trendy through their rise in popularity as a youth subculture on TikTok.