One Size Does Not Fit All – Guide to Sneaker Sizing
It's hard enough finding a perfect pair of shoes, but here to throw another wrench in the process is the surprisingly complex world of shoe sizing. Yes, one would think that by 2016 everyone would be on the same page in regards to shoe size, but things can actually get a little messy when shopping for that ideal fit, especially if you're crossing national borders or trying on different brands. Thankfully there are sites like Lyst (and ahem, Man of Many) as well as a slew of footwear experts to help you out as you navigate the complicated world of shoe sizing.
There are essentially two main points to drive home when figuring out which size shoe to throw on those fancy feet of yours. The first point to grasp: there is no international standard when it comes to foot measurement. For instance, if you're a size 10 in the USA that doesn't inherently make you a size 10 in Europe (where you'd probably be a size 9).
Furthermore, according to sneaker connoisseur Kish Kash, both the USA and Europe aren't even the most accurate standards of measurement. In order to determine your true size, Kish Kash suggest using the Japanese standard, which measures shoes in centimetres not inches to give you a painstakingly precise number by which to shop.
As if different countries operating on different wavelengths wasn't already confusing enough, it turns out most brands aren't on the same page regardless of location. That brings us to the second point: figure out how each brand sizes its shoes before making a purchase. For that we've provided a brief overview of some popular brands and how one should approach them in terms of sizing.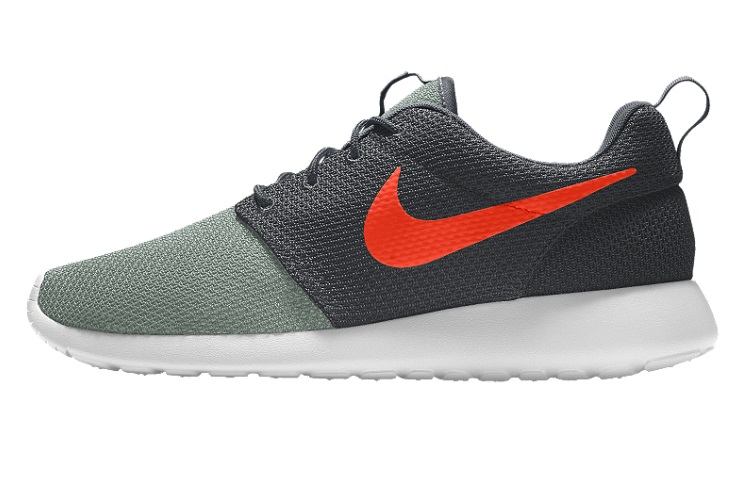 Nike
Global powerhouse Nike is basically considered the gold standard when it comes to footwear measurements. In other words, whatever your shoe size is when you shop for Nikes, consider that your genuine shoe size (which in Japan will be in cm).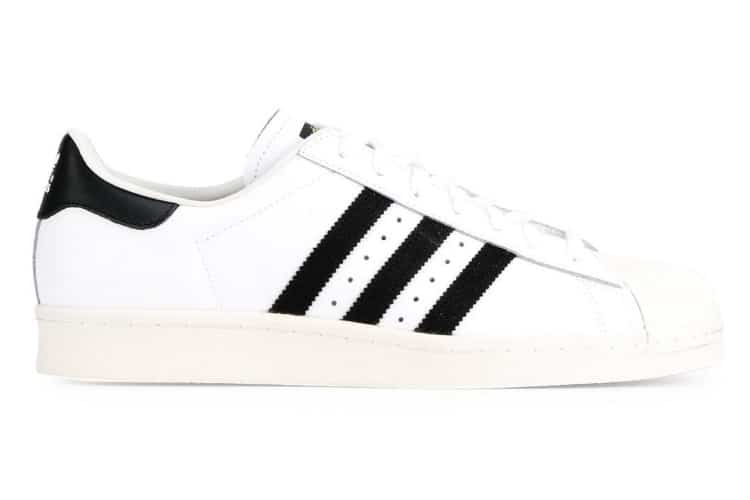 Adidas
Similar to Nike, Adidas keeps things basic and therefore you should feel safe using their measurements as a strong indicator of your "true" size. One thing to note, however, is that some Adidas sneakers come equipped with Ultraboost technology and according to Kish Kash you should go a size up when shopping for Adidas shoes that use this technology.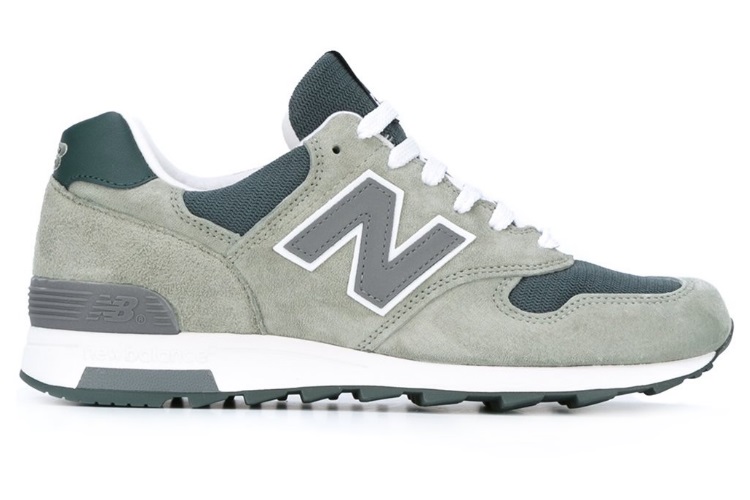 New Balance
New Balance sneakers offer next-level comfort, support and durability, and when it comes to measurements that equates to both regular and width sizing. The brand's D Width is considered the standard but if that leaves a little too much space in the shoe then consider sliding down to a B for some narrower width. If you find that a D is still too tight then bump your foot up to a 2E for more room. Hopefully you get the point. Experts suggest sizing up rather than down on New Balance sneakers when you find yourself stuck in the middle.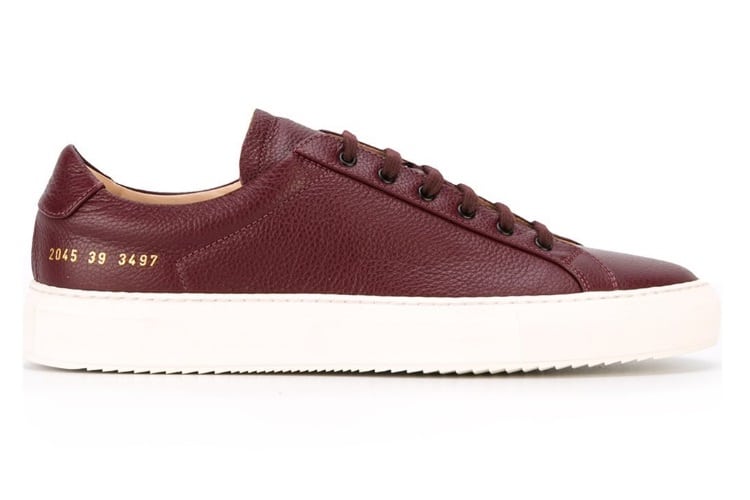 Common Projects
Common Projects uses high-grade materials, minimalist designs and a premium price point to offer an extra dose of style and versatility to the average sneaker. The brand takes sizing seriously, perhaps too seriously, as each pair of shoes includes an iconic 10-digit code that can tell you the style number, EU size and colour code. According to sneaker expert Kevin, their EU scale leans on the roomier side of things so if you want to play it safe go one size down.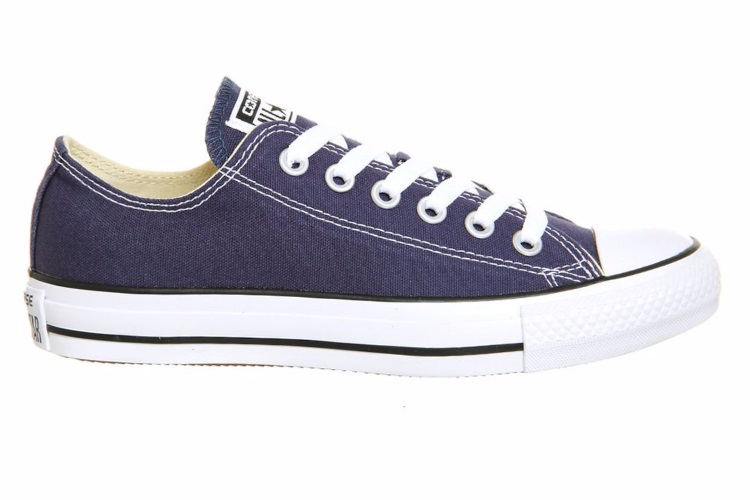 Converse
Nike might have conquered the world, but Converse surely kicked open the doors. Their benchmark Chuck Taylors haven't changed much (or at all) over the years and remain unmistakable after just the slightest glance. According to the experts, Chuck Taylors are another pair of sneakers that tend to scale big and so it's wise to go at least one size down or even one and a half sizes down when buying them.
In summary, who knew something mathematical in spirit could vary so wildly from brand to brand or country to country? Crazy stuff. If the wide world of sneakers and sizing interests you then please check out this Youtube video featuring sneakerhead Kish Kash. His passion is palpable as he explains all things sneakers complete with visual aides. Enjoy!
Read more on Sneaker Sizing at Lyst here
General FAQ
Do Adidas and New Balance fit the same?
New Balance sneakers tend to run a few millimetres bigger than Adidas.
Do Nikes run small or big?
Nike shoes are known to run small. If you have narrow feet they will most likely fit true to size but if you have wide feet you will want to go up in size.
Do adidas run big or small?
Adidas is known to run true to size.