More than Australia's most historic fashion house, Oroton is also one of our very best. With a legacy that spans decades, the luxury brand remains synonymous with the absolute apex of modern style. Through the use of premium materials, expert techniques, and innovative designs, they deliver some of the industry's most desirable bags, apparel, accessories, and more. When these folks say they're hosting the ultimate giveaway, it gives you an immediate reason to get really, really excited. The even better news is that they're not being hyperbolic. Sign up to the world of Oroton for your chance to WIN the ultimate holiday wardrobe for you and a friend each. Total value: $4,000.
Yes, you read that correctly. Oroton is giving away $4,000 worth of clothing, shoes, and accessories to a lucky winner and their friend ($2,000 each). You can hand-select any of the products directly out of the brand's store so basically think of this as a massive gift voucher. Frankly, we can think of no better place to shop for leather goods such as bags, briefcases, and EDC. You may find yourself pleasantly surprised with just how easy it will be to spend thousands of dollars in these parts, which isn't a reflection of the price points as much as it is the quality of output.
Whether you win the ultimate wardrobe or not, there's never a wrong reason to enter the world of Oroton. This is a world simply brimming in luxurious fabrics, vibrant colours, and supple leathers. That's truer now than it's been in decades, thanks to the vision of Creative Director Sophie Holt. After landing the role in 2018, Holt breathed new life into the rich heritage of this classic brand, creating easy-to-wear apparel that combines everyday wearability with strikingly modern design. Customers are thereby spoiled for choice as they peruse a seemingly endless selection of killer apparel and accessories.
Looking for a few pointers? We're happy to provide them. Here's a quick peek at some of Oroton's latest and greatest releases: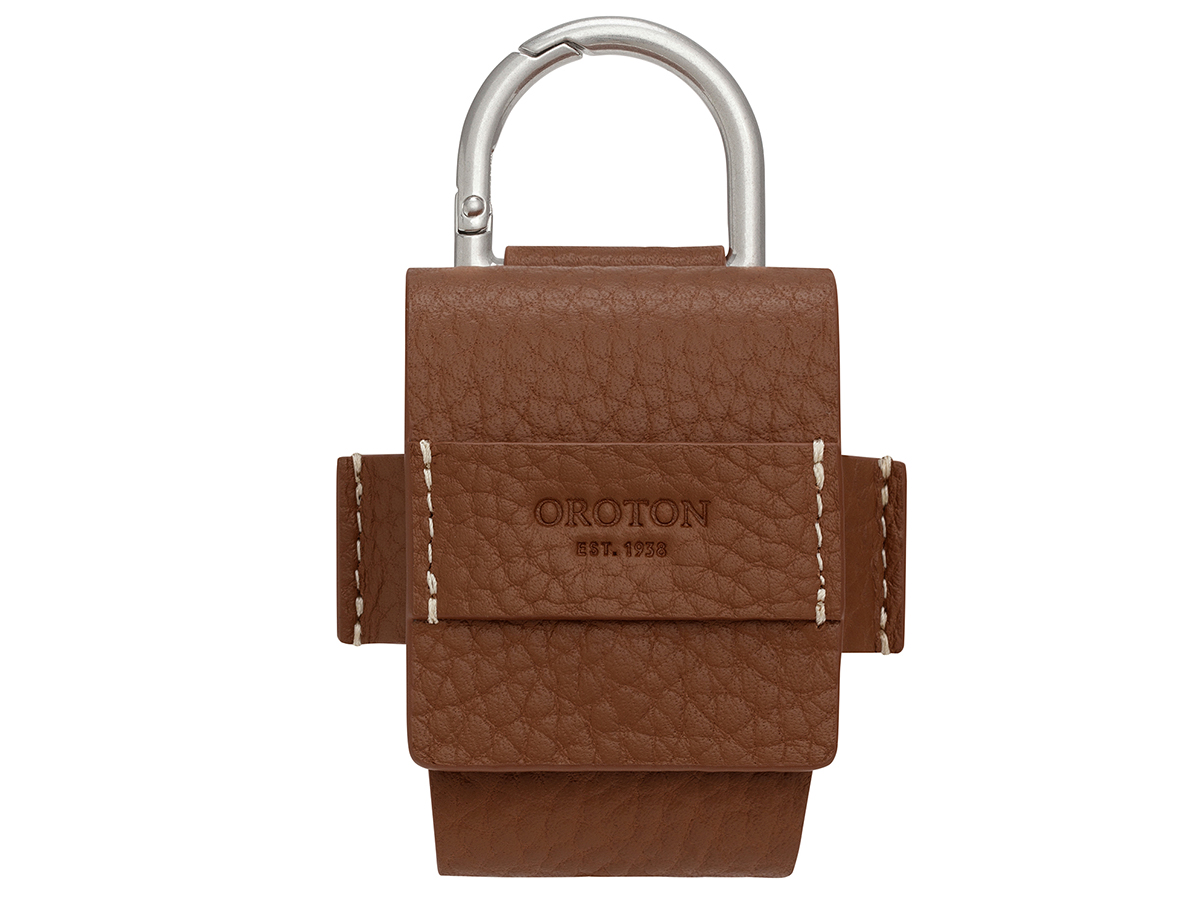 Weston AirPod Case
The pebbled leather on this luxury AirPods case is so supple that you can practically feel it without touching it. Also featured is matte silver hardware, blind embossed logo detailing, and secure press-stud closure.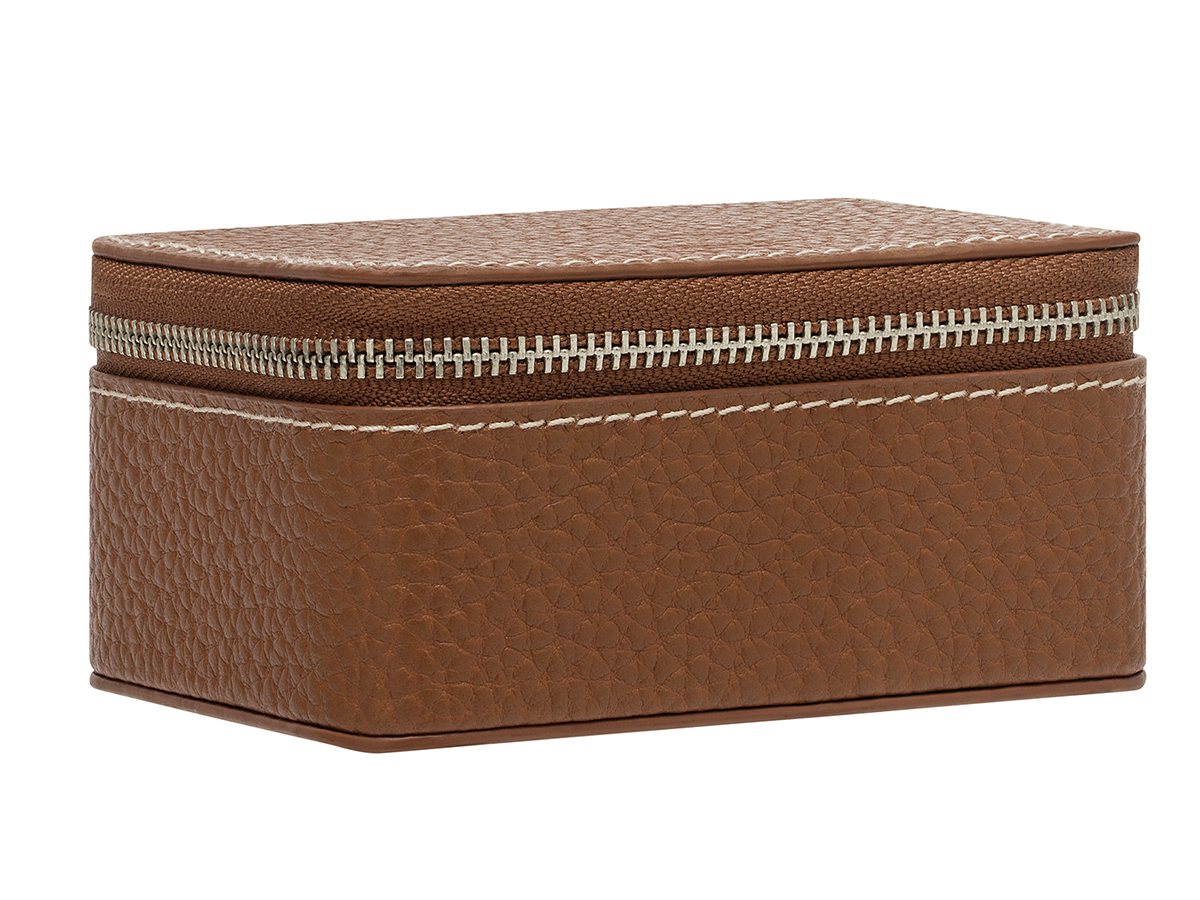 Weston Watch And Cufflink Box
Here we have another leather stunner from the coveted Weston collection…and that's just the exterior. A similarly handsome interior hosts four cufflink cushions with ultra-soft microfibre lining.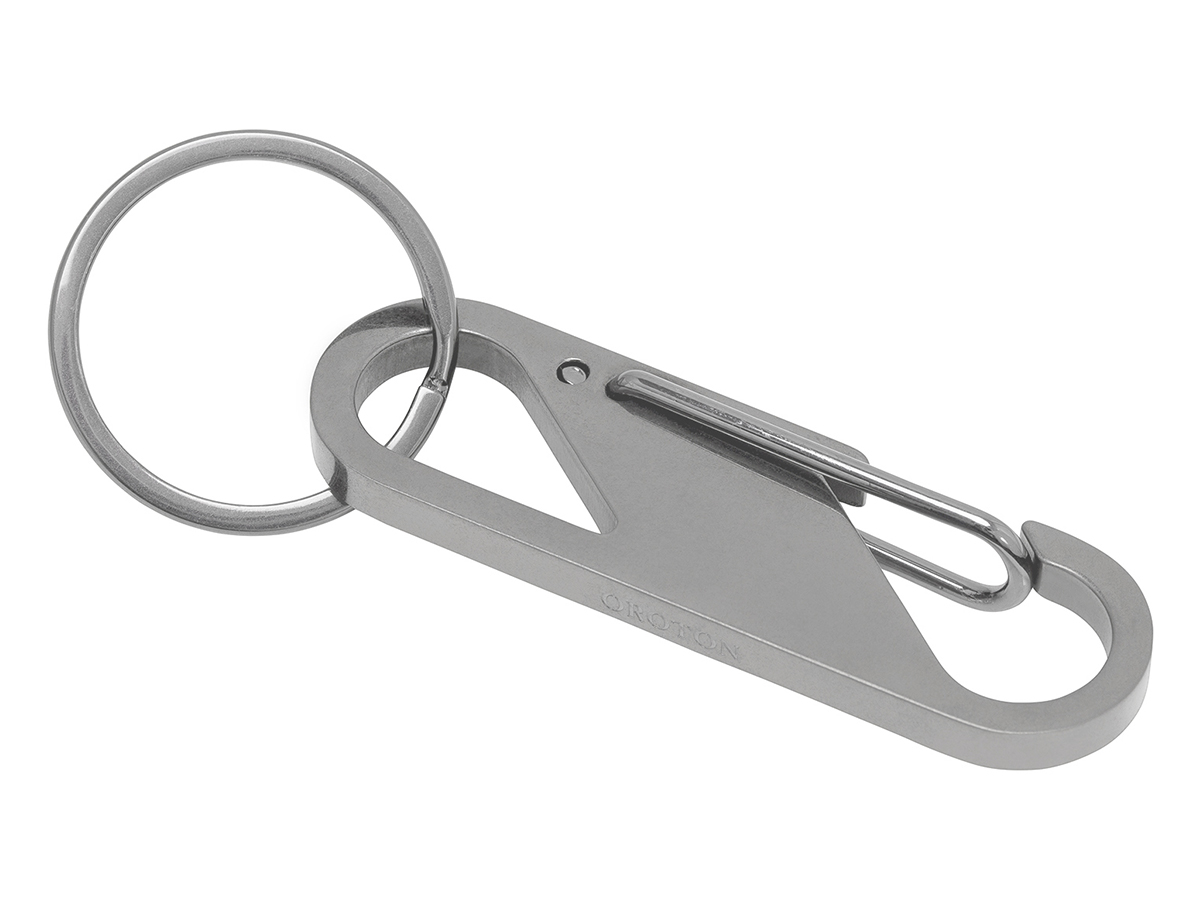 Theo Bottle Opener Keyring
This sleek and sturdy EDC combines a key-ring and bottle opener, two things you should never be without. It's forged from high-grade stainless steel and equipped with a carabiner opening.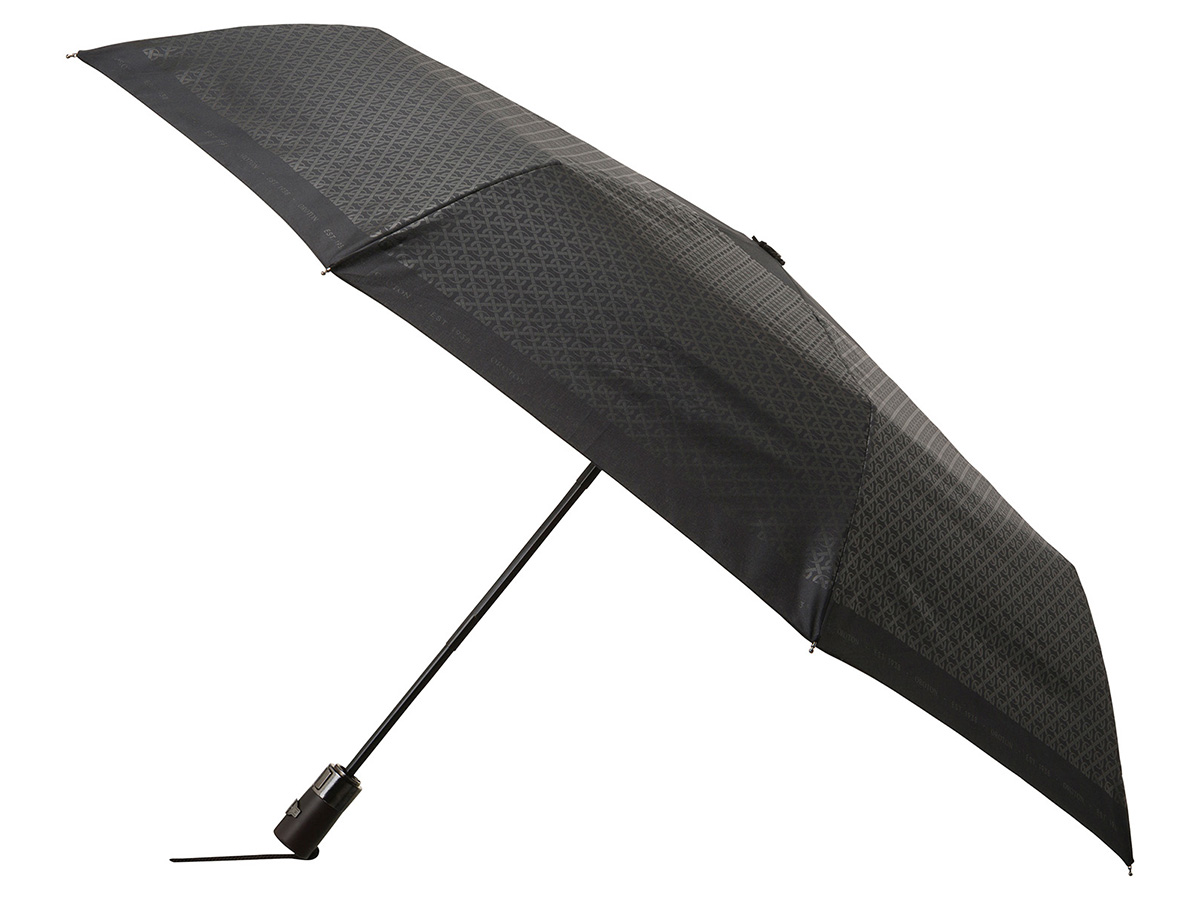 Logo Small Umbrella
Available in two different styles (including the new Black and Cream logo print pattern), Oroton's Logo Small Umbrella turns heads as it keeps you dry. Crafted from water-resistant fabric, it features a wooden push-button handle and a hardware logo plate in gunmetal.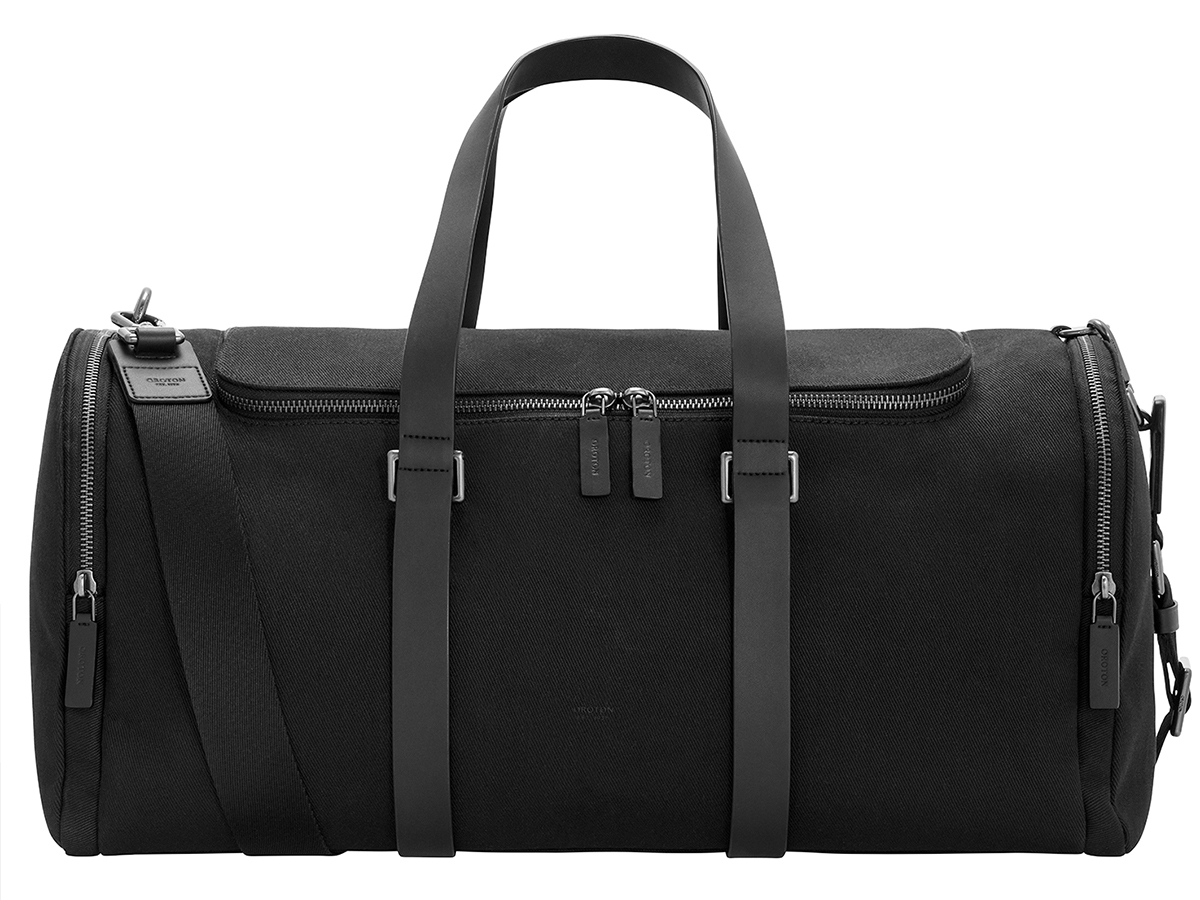 Bailey Gym Bag
Equal parts practical and fashionable, the Bailey Gym Bag offers a roomy interior and plenty of pocket space. It's made from drill cotton canvas with brushed gunmetal hardware, a leather top handle strap (or a removable/adjustable crossbody webbing strap), and seamless zip closure.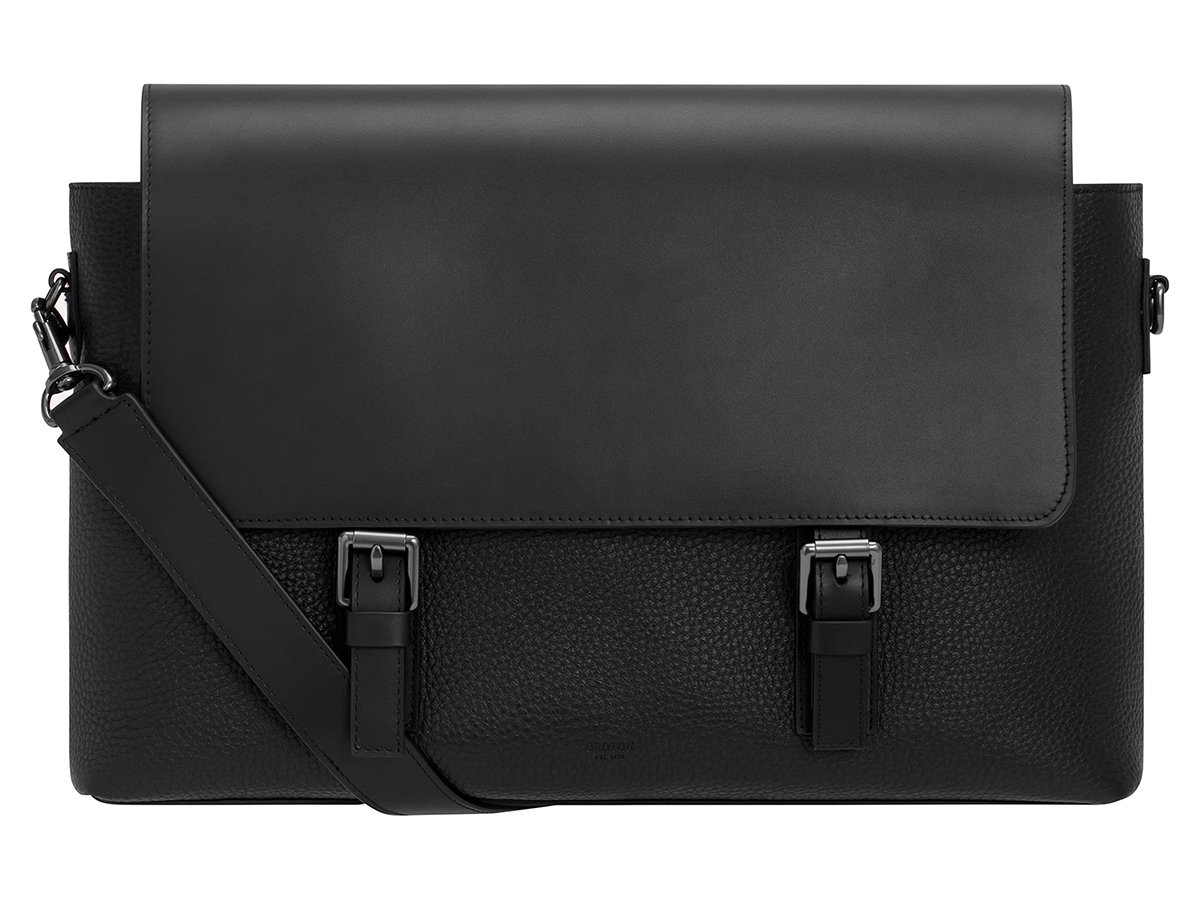 Oxley Satchel
Between its premium leather construction, brushed gunmetal accents, and magnetic flap closure, this modern satchel cultivates effortless allure. Its main compartment comes protected by durable canvas lining and includes a back wall slider pocket (with a zip window) for your laptop.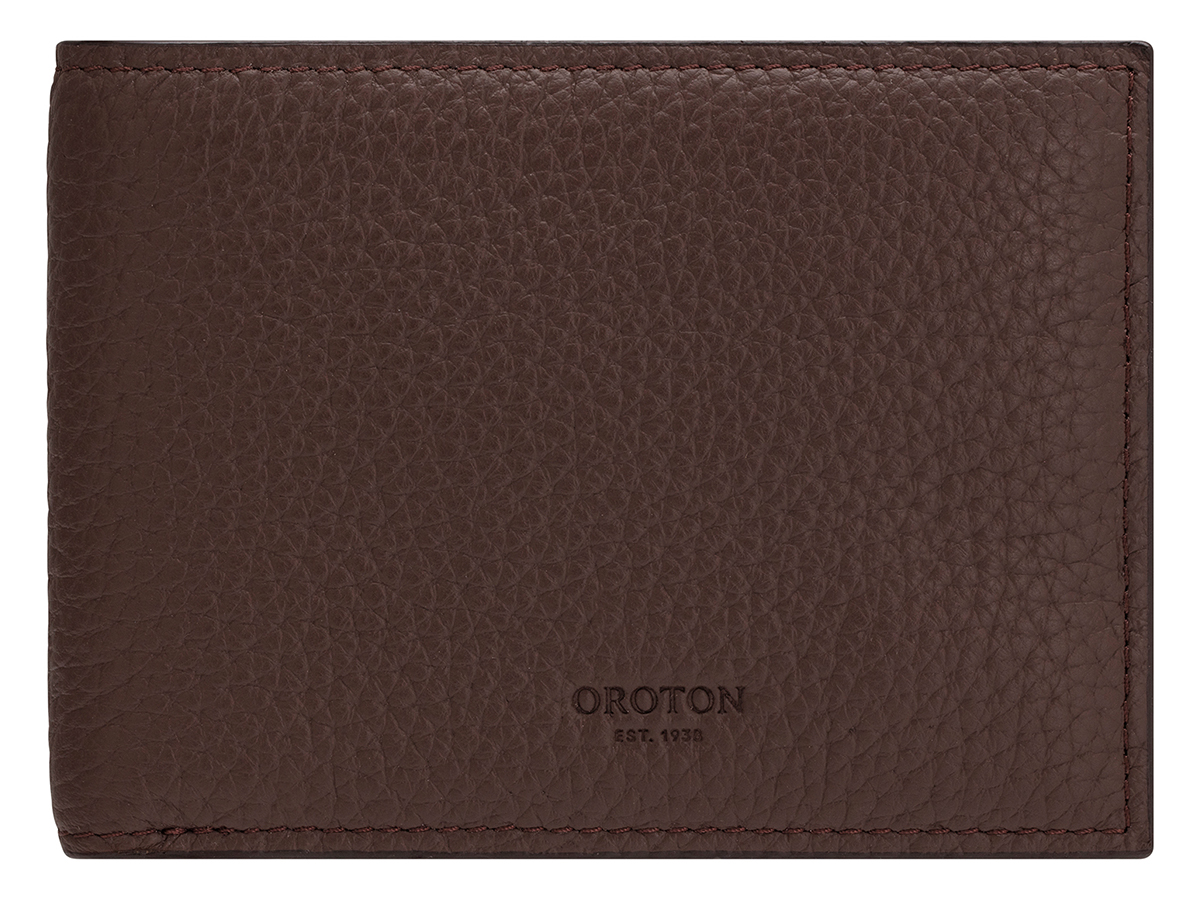 Weston 8 Card Wallet
Putting premium pebbled leather to expert use, this Weston wallet consists of eight card slots, two note compartments, and four receipt slots. Choose between the handsome colours of Espresso or Black.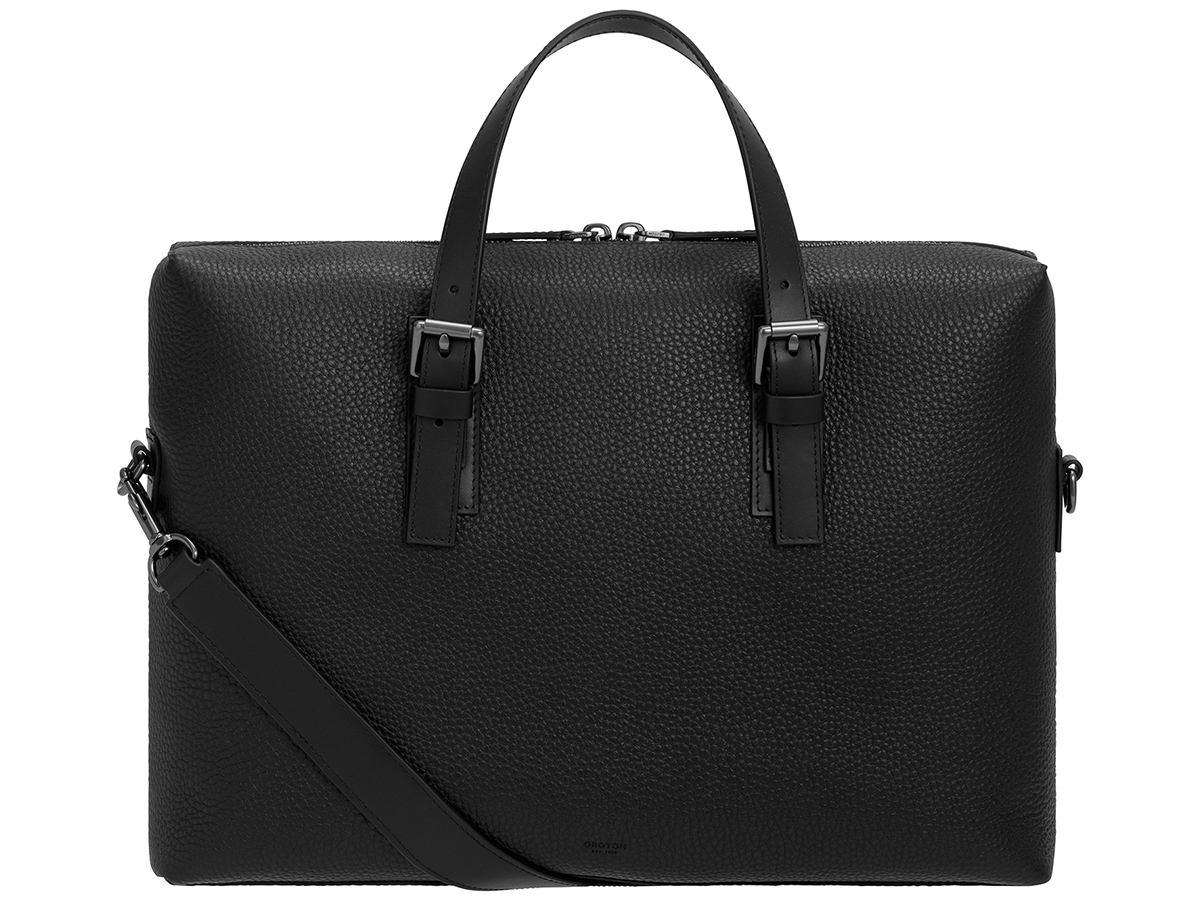 Oxley Griptop
This luxurious briefcase offers further proof of Oroton's penchant for premium pebbled leather with hardware accents. Other features include a two-way top zipper, griptop handles, adjustable crossbody strap, and protective canvas lining.
Eton 8 Card Zip Wallet
Saffiano and smooth leather combine to form this brilliant zip wallet, which comes available in either Ink or Black. Brushed gunmetal hardware and subtle blind embossed logo detailing provide for the perfect touch of contrast.
Gifts for Him
Shopping for that special someone? Oroton's 'Gifts for Him' section has you covered in all the right ways. It's packed to the gills with exceptional bags, EDC, and other accessories. Top-shelf materials are a given and so too are elegant designs. Don't settle for anything less.
Gifts for Her
Oroton's 'Gifts for Her' are likewise brilliant by design and guaranteed to please. From upscale accessories to scented candles to eye-popping jewellery, it's all here and it's all fantastic. Prepare to make her holidays.
Ultimate Holiday Wardrobe Entry
Oroton definitely wasn't kidding when they called their latest giveaway "ultimate." Sign up to the world of Oroton for your chance to WIN the ultimate holiday wardrobe for you and a friend each. Total value: $4,000. By the way: we're friends, right?
WIN the Ultimate Holiday Oroton Wardrobe for You and a Friend Each