Fred Perry x George Cox Leather Tassel Loafer
Shoemaking icon George Cox is teaming up with Fred Perry to do what the fashion brand does arguably better than anyone else—celebrate British subcultures. For this particular partnership, George Cox is making a pair of leather tassel loafers. Featuring a crepe rubber sole and exceptional craftsmanship, the shoes also sport Fred Perry's iconic Laurel Wreath on the heel pull tab.
You'll also like:
R.M. Williams and Marc Newson Just Dropped a 21st Century Gardener Boot
Electrify the Pitch with these Tesla Football Boots
These $98K "Birkinstocks" are Made from Real Hermès Bags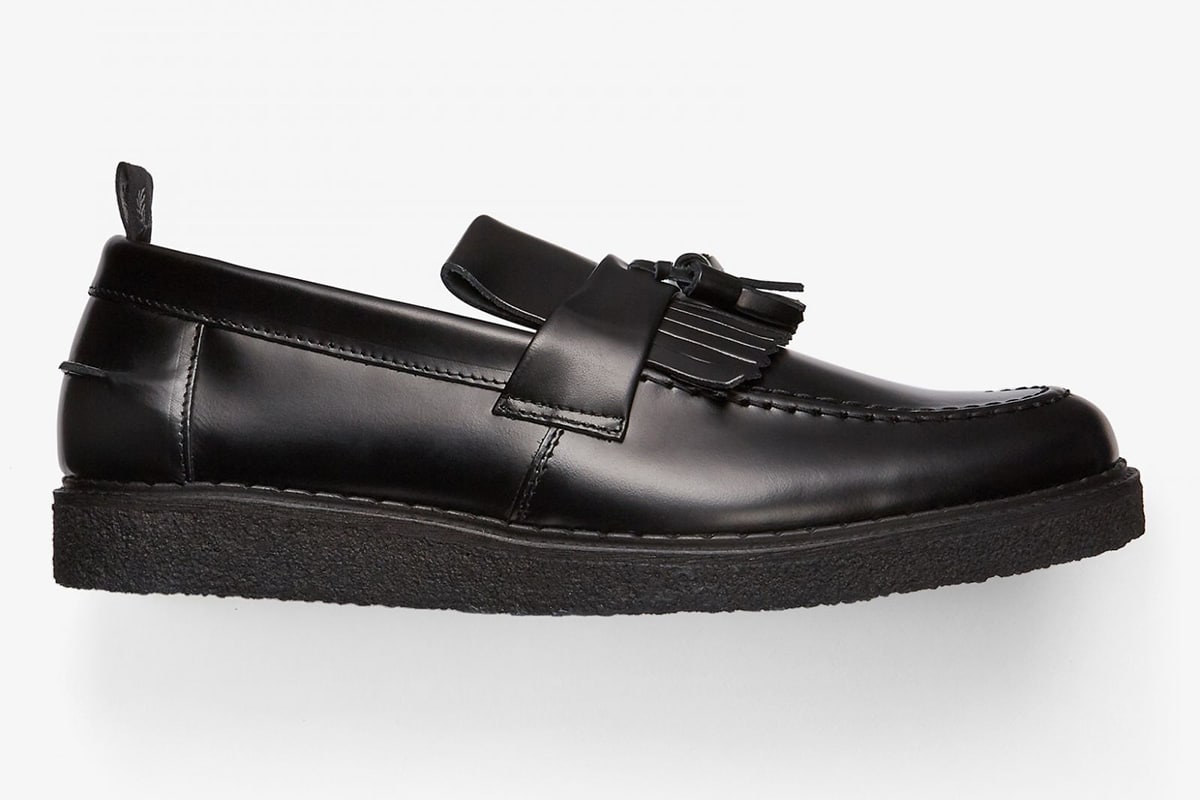 But more than just collaborate, the two brands are coming together as one, with Fed Perry purchasing the shoemaking business. "We're very happy to welcome George Cox to the Fred Perry family," Richard Gilmore, managing director at Fred Perry said. "This is a long-term investment and we believe we can take them to new, exciting levels of success with our digital expertise and niche global distribution network."
For the past 70 years, Fred Perry has been at the center of British subcultures, not to mention also acting as the unofficial uniform for Wimbledon. With plenty of ties to tennis as well as music and celebrity style, Fred Perry is names after the British champion in both table tennis and tennis. Perry won 10 majors, including 2 Pro Slams, and eight Grand Slams. He also claimed three consecutive wins at Wimbledon.
The brand came out of Perry's celebrity in the 1940s, and was helped out by former Australian football player Tibby Wegner. They started out with a new sweatband before branching into a line of polo shirts. Fred Perry went on to play an important role in the Mod movement of the 1950s, as well as the skinhead movement and the punk revolution. If it's British subculture, Fred Perry has been involved in it.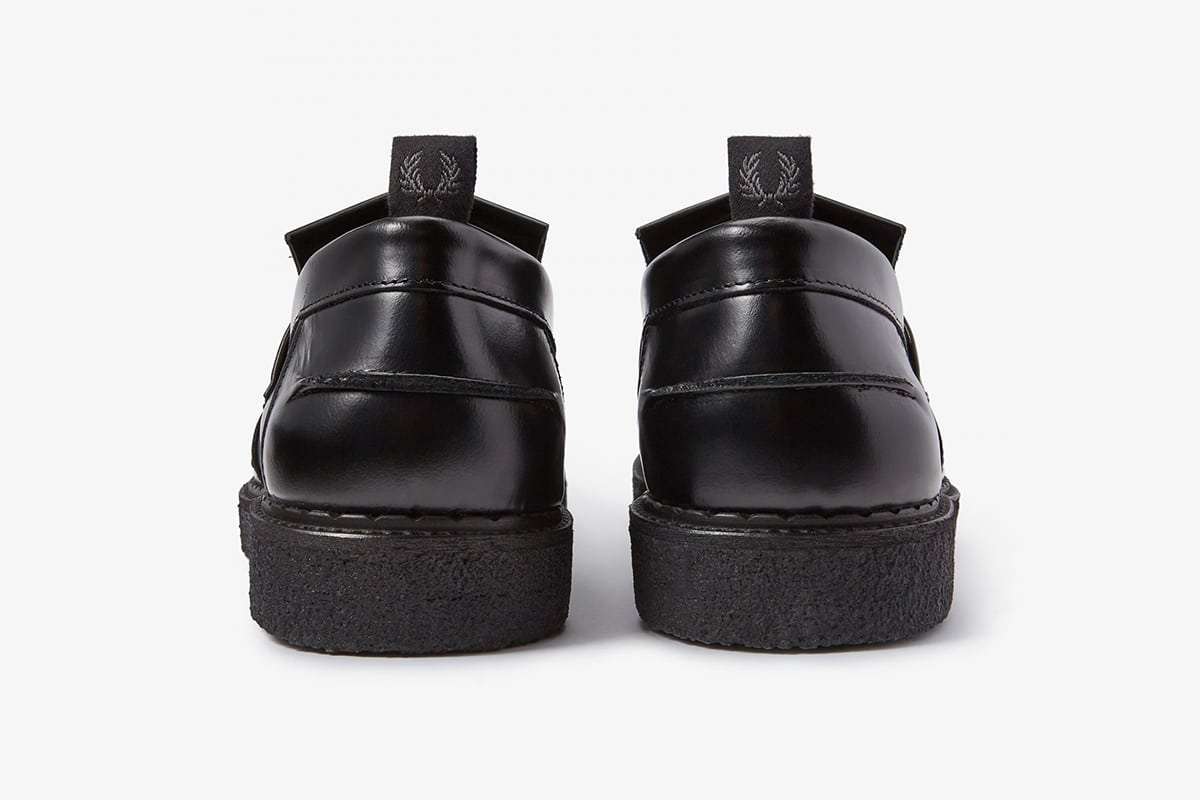 George Cox is just as steeped in pop culture as Fred Perry is. The shoe company has provided shoes for everyone from Teds and Rockers to Punks, Rockabillies, and Retro-Futurists. It was George Cox that first introduce the creeper nearly 70 years ago.
The fifth generation family business continues to play a role in culture—especially for rebels like Bathing Ape, Yohji Yamamoto, and Human Made. Their shoes can be seen worn by plenty of celebrities, such as Robbie Williams, Johnny Depp, Ewan McGregor, Alice Cooper, and Jack Nicholson.
The Fred Perry and George Cox tassel shoes are made of full grain leather with a soft leather lining. They come with crepe rubber soles and a heel pull tab, and are made in Portugal. The shoes are selling out fast, though, so you'll want to get a pair quickly so that you can be a part of the sub-culture of your choice.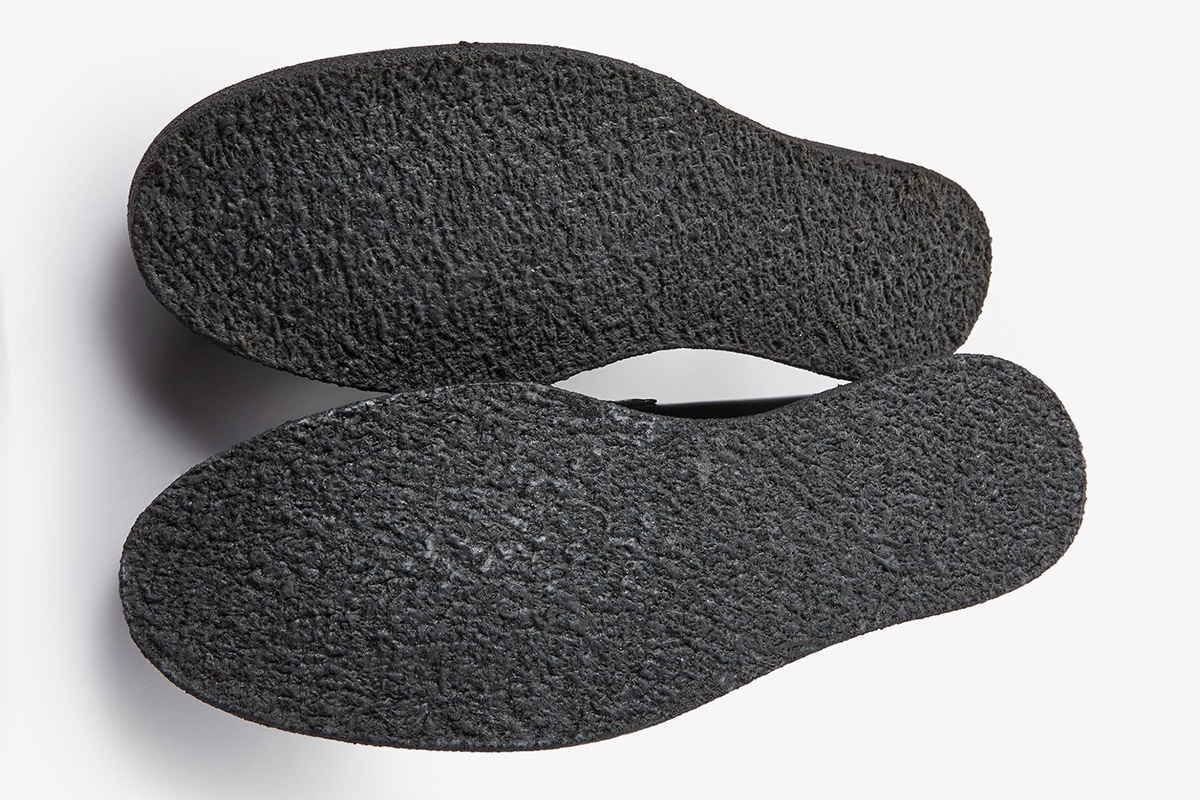 You'll also like:
R.M. Williams and Marc Newson Just Dropped a 21st Century Gardener Boot
Electrify the Pitch with these Tesla Football Boots
These $98K "Birkinstocks" are Made from Real Hermès Bags