R.M. Williams' New Barton Boot Goes Against the Grain
For the past 89 years, R.M. Williams has been creating apparel that is truly Australian. Among their fashion-forward shoes, the brand has created high-quality footwear that can be relied on in the rugged or in the urban. R.M. Williams drew on the design of their classic and popular Sydney boot to create the new Barton Boot. They're continuing the progression of the design by adding a new technique that creates a distinctive burnished suede upper with a vintage feel, plus a low level of maintenance required.
You'll also like:
R.M. Williams Gardener Commando Boots are Built to Last
Sneaker News #46 – G-Dragon's Genre-Tripping Nike Silhouette
RM Williams is Officially Australian-Owned Again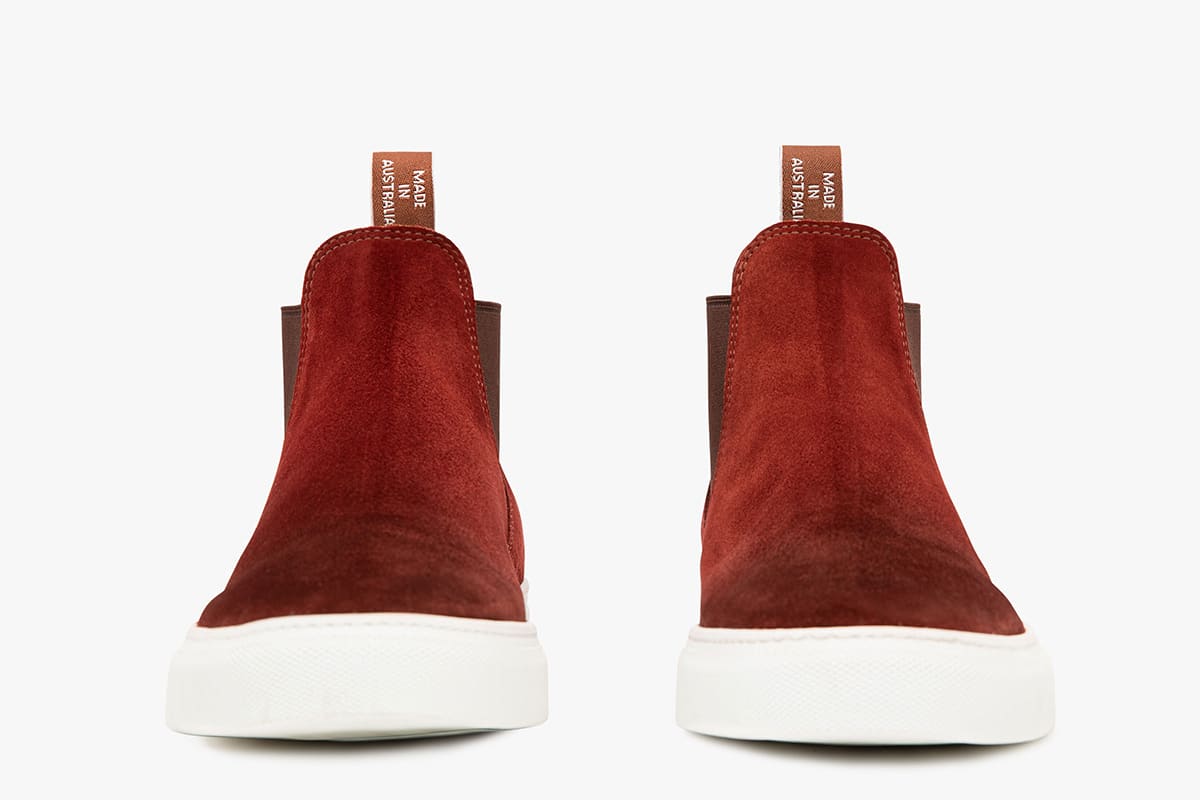 The Barton Boot was designed with a distinctive low rise upper with elastic gussets on the side for a more comfortable feel. Each heel features a single tug. The shoe features a round toe and a flat heel. The sole unit is rubber and comes with sidewall stitched construction. An ortholite insole adds even more comfort to the shoe.
For the Burnished Barton Boot, the suede used for the shoe is first bugged and waxed around the heel, toe, and feather line, creating rich and earthy tones that R.M. Williams says pays "homage to the rustic Australian outback." The shoes are crafted from a single piece of leather and are made in Adelaide, with each shoe passing through over 80 sets of hands during the making process. The shoes are offered in crimson and grey colors.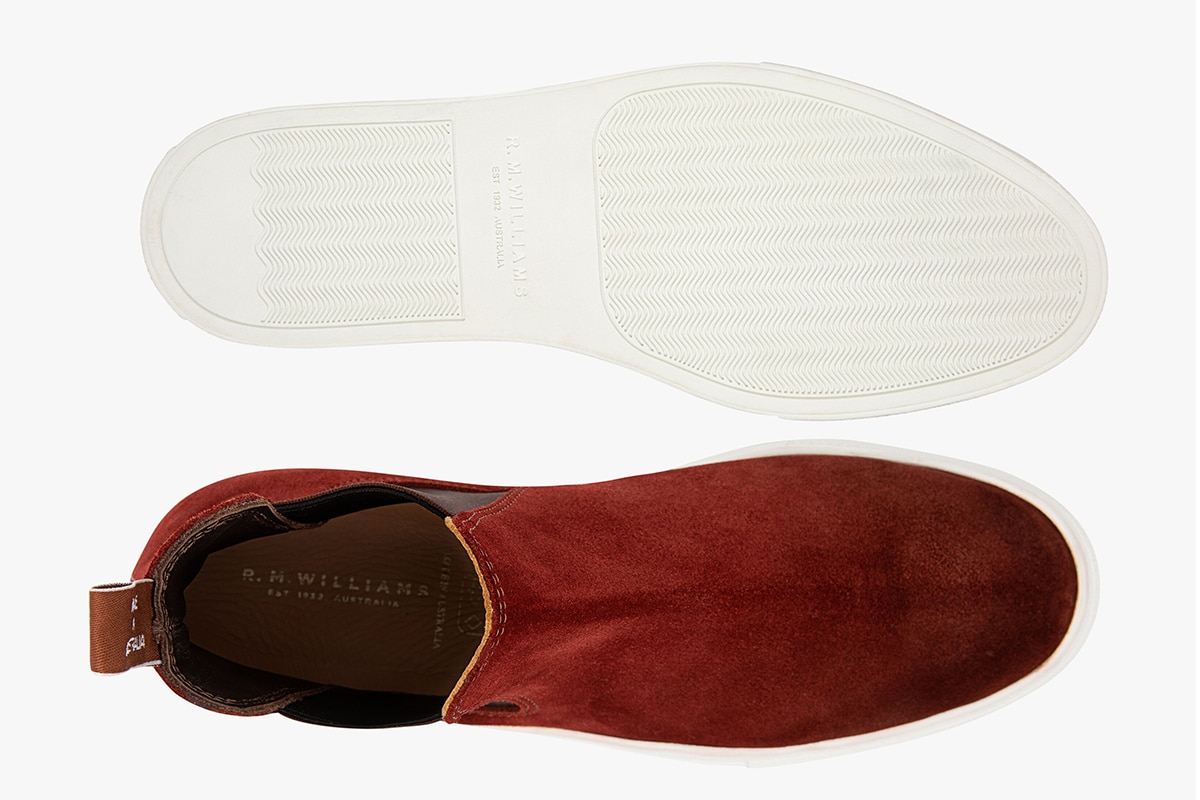 When it comes to R.M. Williams boots, the question really boils down to the price. Are you willing to put out that much cash for the higher price point? In the case of the Barton Boot, you'll be paying $445.00. That may seem exorbitant, especially when you compare the boots to other brands. But you have to remember the quality that you're paying for, and in the case of R.M. Williams, you truly are getting what you paid for.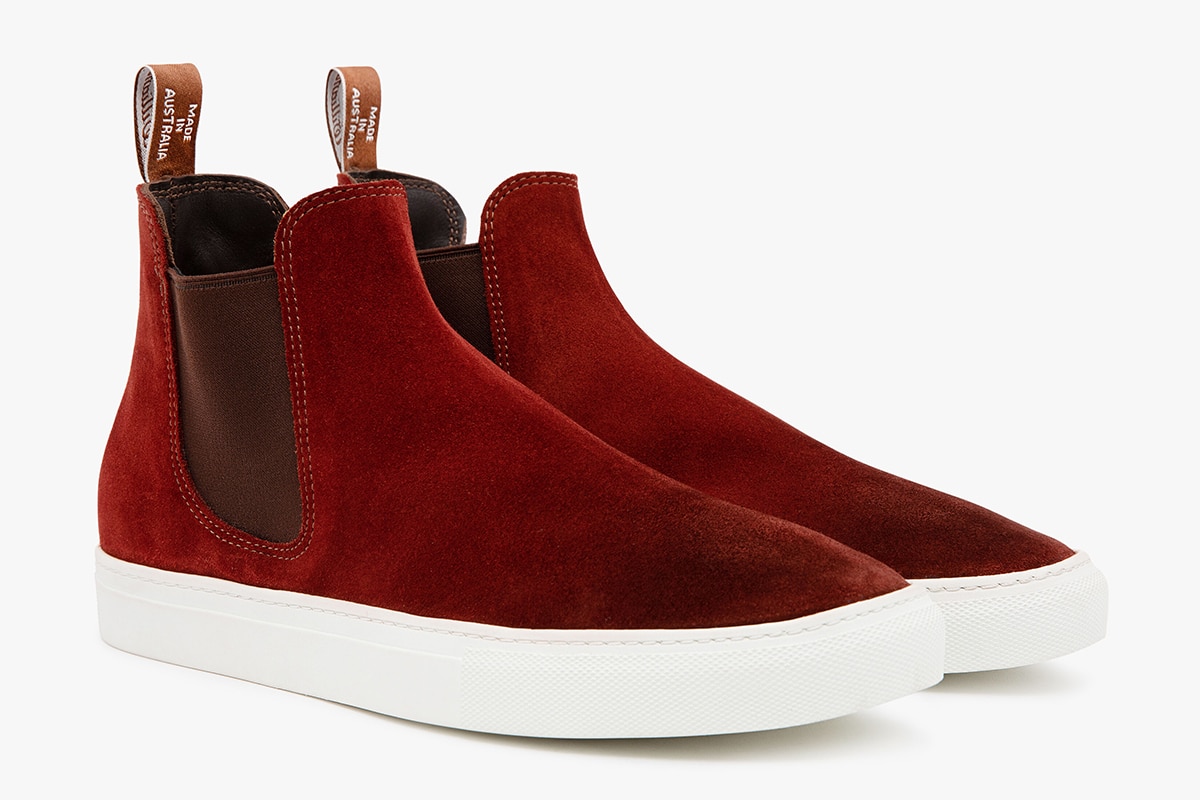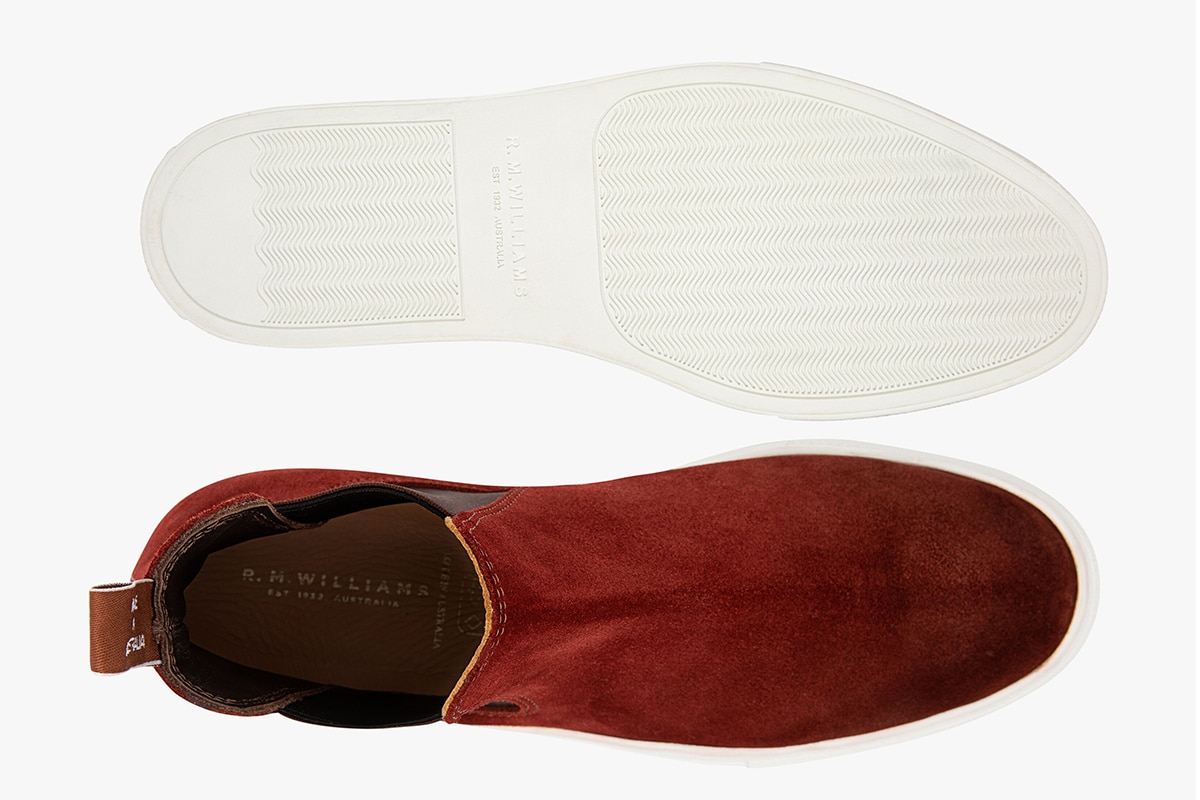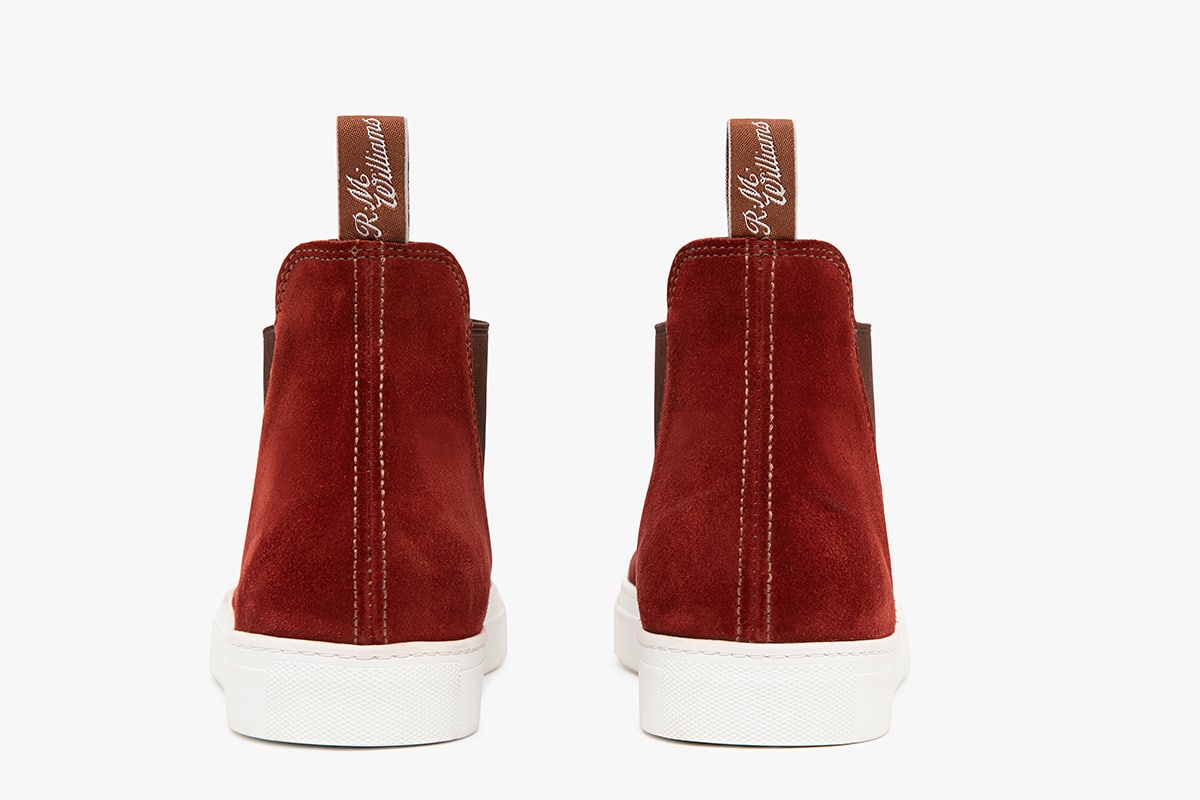 You'll also like:
R.M. Williams Gardener Commando Boots are Built to Last
Sneaker News #32 – New Balance And Casablancas Team for Another Showstopper
RM Williams is Officially Australian-Owned Again