Supreme x Nike SB Dunk Low Release
Supreme has been teasing sneakerheads for the best part of a year with talks of an upcoming Nike Dunk Low. Well, it's finally here, and it's mere days away from release. It's time to get your VPNs, US postal addresses, credit cards, and probably bots ready. This is going to be a big one.
You'll also like:
Nike Vice President Resigns after Son's Sneaker Resell Empire Exposed
Supreme SS21 Collection Slaps the Logo on Everything, Including a Jetski
Supreme Has Been Acquired By The North Face Owner For $2.9 Billion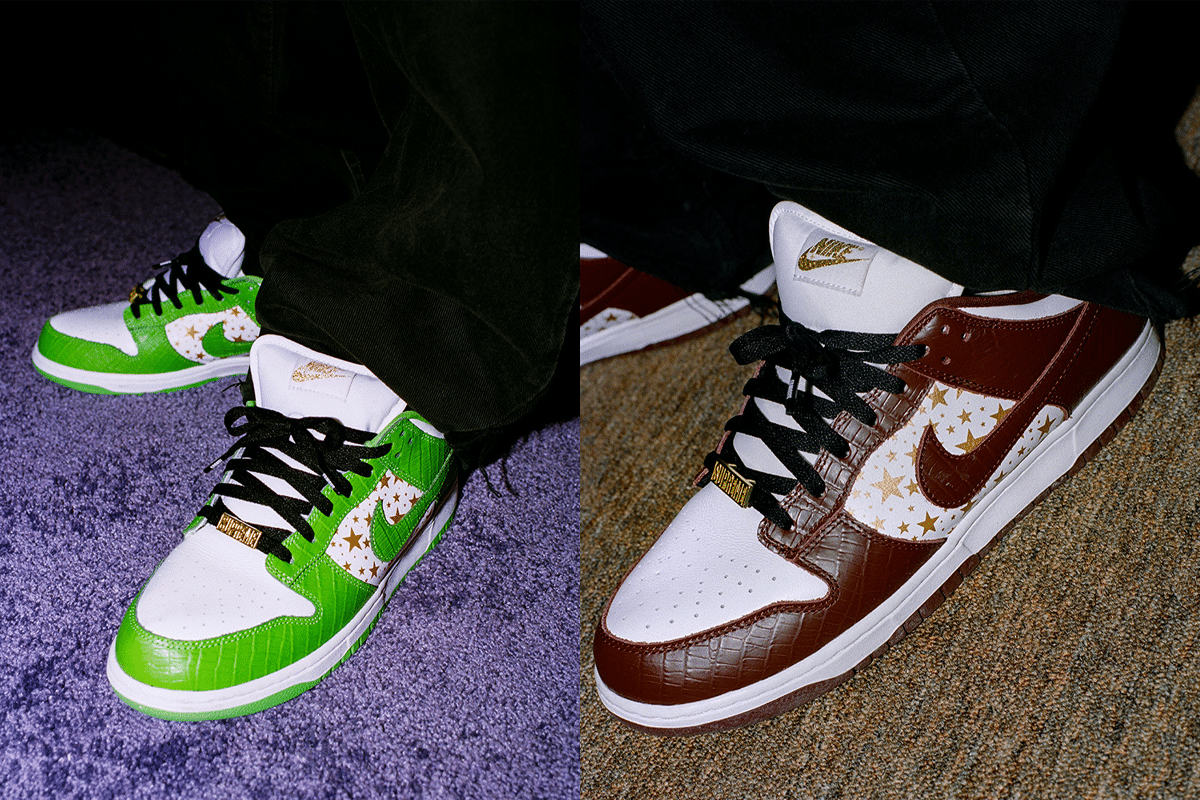 Never one to miss out on trends, Supreme has taken the most sought after sneaker on the planet and implored a special touch that only Supreme could. Arriving in four colourways, the Supreme x Nike Dunk low hasn't changed much since the initial leaks last year. The colour selection will range from "Black," "Mean Green," "Hyper Blue," all the way to "Barkroot Brown", which would be our pick of the bunch. Because, why not conjure up the full Travis Scott effect, in the most hypebeast-worthy sneaker to release this year.
Thankfully, this is a proper Nike Dunk low, meaning overlays are coloured and the mid panels are white. This style harks back to the college colours that released throughout 2020 but adds a trademark Supreme star-pattern cover. The laces match the overlays and feature a Supreme logo lace pendant. Insoles are the finishing touch, displaying the familiar red Supreme logo we've grown to love (or hate).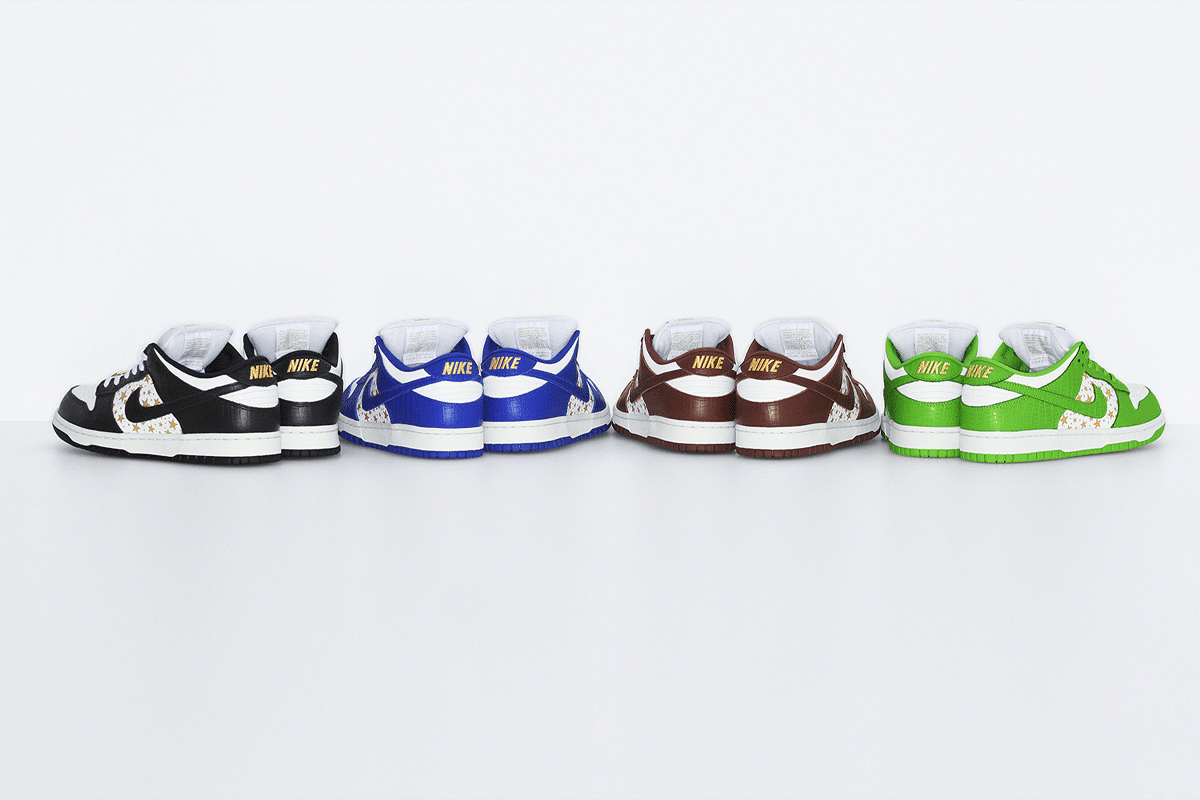 Crack those fingers, because you'll have to be quick to secure this one. The Supreme x Nike Dunk Low is releasing at 11 am ET Online on March 4th. That's 3 am Friday morning for Aussies.
Release Date: Mar. 4th, 2021 11am ET, and Mar 5th, 2021 3am in Sydney and Melbourne
You'll also like:
Nike Vice President Resigns after Son's Sneaker Resell Empire Exposed
Supreme SS21 Collection Slaps the Logo on Everything, Including a Jetski
Supreme Has Been Acquired By The North Face Owner For $2.9 Billion