Michael Jordan's $150k Original Air Jordan 1s Up For Auction
The Holy Grail of sneakers is up for sale. An autographed, game-worn pair of Michael Jordan's 1985 Air Jordan I shoes, the first made by Nike for the basketball icon are set to go under the hammer in a one-off auction at Sotheby's. The incredibly rare signature sneakers are among the most valuable shoes in the world, and for a small fortune, they could be yours.
You'll also like:
12 Most Unbelievable Timepieces in Michael Jordan's Watch Collection
Best of Michael Jordan Playlist 'The Jordan Vault' Drops On YouTube
Shoe Surgeon Re-Engineers the Air Jordan 1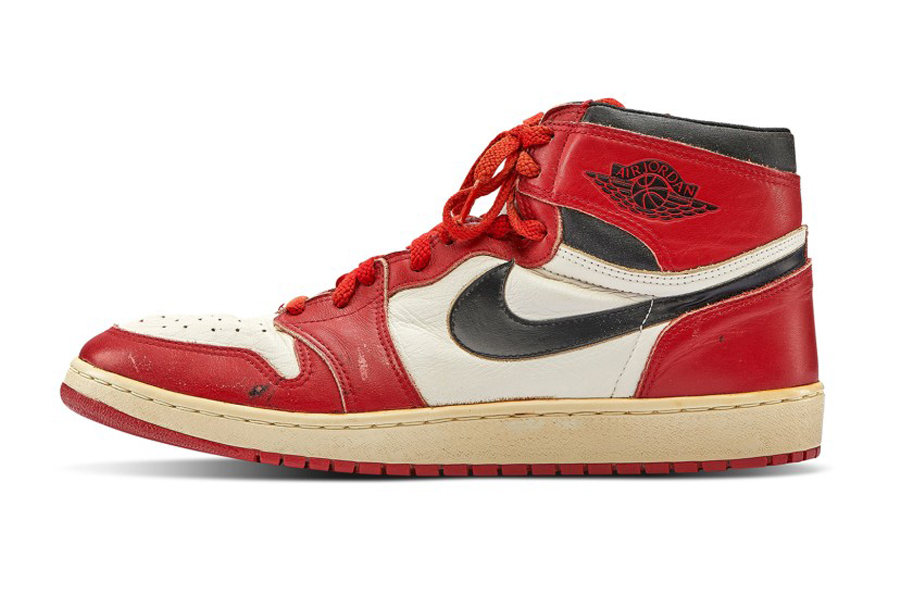 The Sotheby's auction kicked off on Friday and runs until 17 May, coinciding with the 35th anniversary of the Air Jordan and the final episode of the worldwide documentary sensation, The Last Dance. Since the ESPN docu-series first aired, sales for Air Jordans have absolutely exploded, but not until now have we seen a pair this rare and iconic hit the sales floor. The vintage originals feature the Chicago red, white and black colourway, made famous during the mid to late 1980s, however, these aren't just your run of the mill Jordans.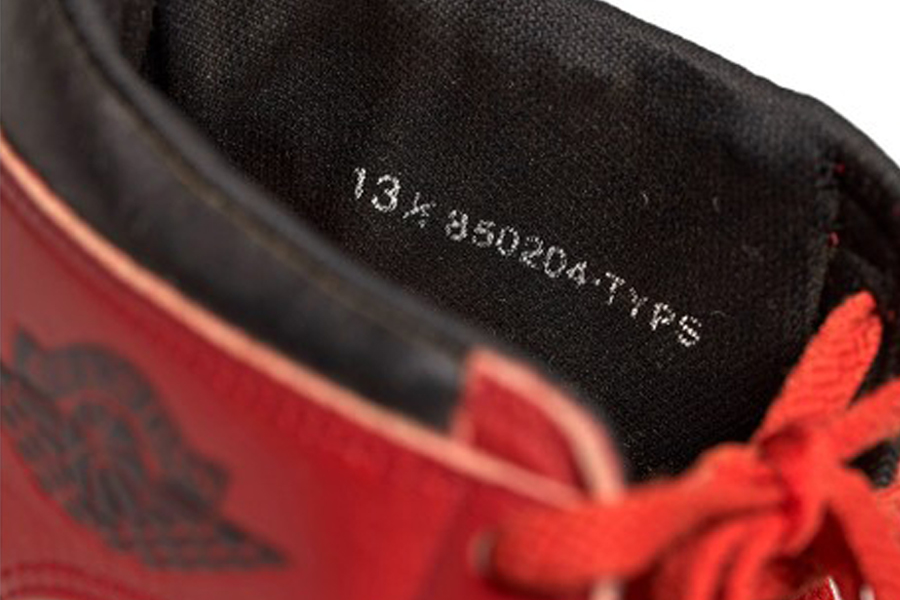 The rare footwear houses unique variations from the public release. Most notably, these Jordan's are Mids, whereas Nike released only Highs and Lows to the public in 1985. Further, the iconic Swooshes are longer, leaner, and more aggressive and the pair is made from a different material. Couple that with that fact they are signed by His Airness himself, and you've got yourself one badass pair of Air Jordans. The pair in question belong to Jordan Geller, noted speaker, collector and founder of the ShoeZeum, the world's first sneaker museum.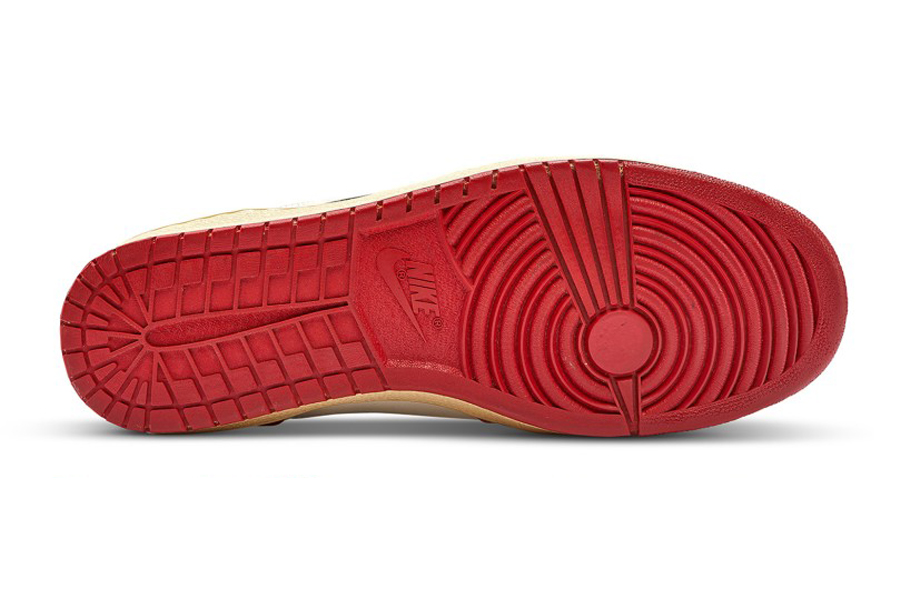 "These are the most iconic and coveted sneakers of all time, sneaker fanatics and collectors from all over the world came to the ShoeZeum to admire them, and they were the crown jewel of the museum," Geller said. "Owning this pair has been a real pleasure, and with all the excitement surrounding Michael Jordan and 'The Last Dance', my wife and I decided that it's time to let the shoes find a new home. We are thrilled to be offering the Air Jordan 1s at Sotheby's, which since last year's landmark sale of the Nike Waffle Shoes, is leading the field in presenting sneakers as a serious collecting category."
So, how much will a rare set of His Airness' own sneakers set you back? According to Sotheby's, at least USD$100,000-$150,000. Not a bad pickup, considering Nike's Moon Shoe went for USD$437,500 last year. The auction is live and will run until May 17.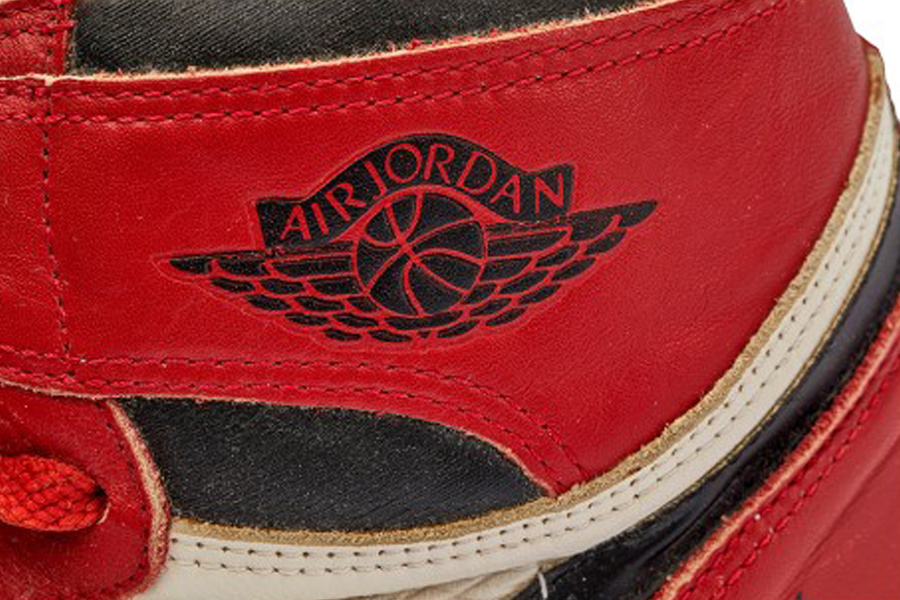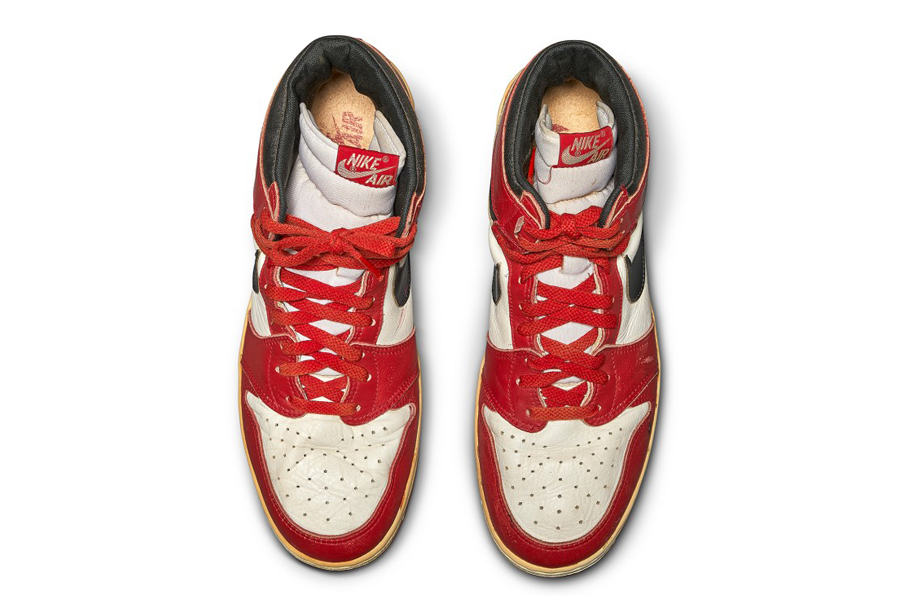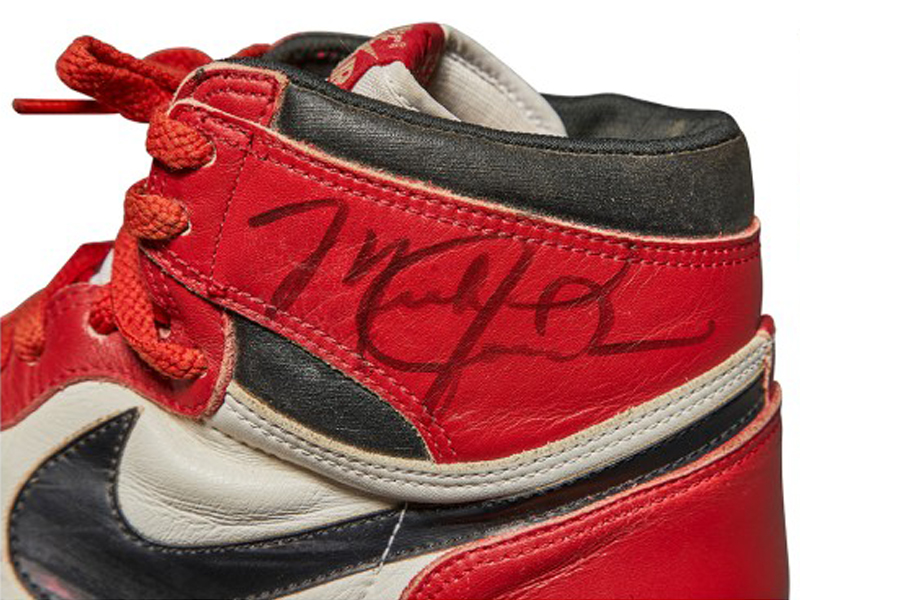 You'll also like:
12 Most Unbelievable Timepieces in Michael Jordan's Watch Collection
Best of Michael Jordan Playlist 'The Jordan Vault' Drops On YouTube
Shoe Surgeon Re-Engineers the Air Jordan 1