While arguably less distinguished than their mechanical counterparts, the best quartz watches are also far less expensive. Not only that, but they're also consistently accurate, brimming with functionality, and much easier to maintain. Hence, what you sacrifice in craftsmanship, you make up for in value and dependability. Meanwhile, the best quartz watches still offer copious amounts of visual appeal, making them a sure bet for those who don't have thousands to drop on a fancy timepiece. To put it another way: just because there's a battery under the case or a seconds hand that ticks instead of sweeps, it doesn't mean your timepiece can't be one of the best men's watches on the market.
Best Quartz Watches
To guarantee you get the most bang for your buck, we're listing out the best quartz watches below. Long live low maintenance and high style. Simply to use, easy to maintain, these timepieces are a staple for the time-poor style-hounds (pun definitely intended).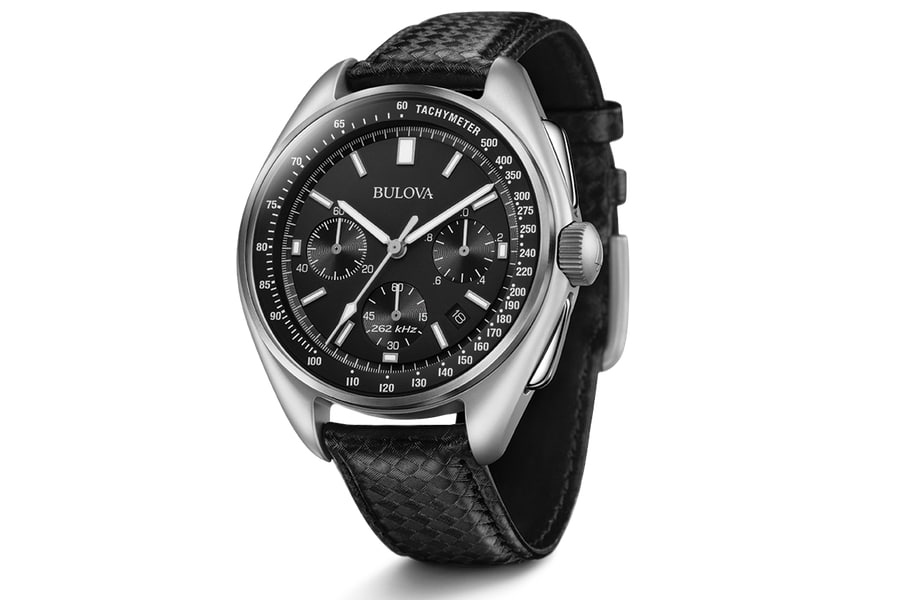 1. Bulova Lunar Pilot Chronograph
Bulova made history in 1971 when the brand equipped astronauts on the Apollo 15 mission with its Lunar Pilot Chronograph. Built to endure astronomical conditions, the watch was used to track vital metrics like oxygen supply and battery power, while also serving as a backup timer during re-entry. Now the legend is back and better than ever. Specifically, the special edition Lunar Pilot Chronograph takes design cues from its historic predecessor, but packs in even more power and accuracy in the form of upgraded quartz movement with a 262kHz vibrational frequency. That's joined by super-luminous hands, a tachymeter scale, calendar function, water resistance to 50m, and a case of stainless steel. The result is one of the best quartz watches you can buy for under $1000.
Size: 45 mm
Water Resistance: 50 m
Movement: 262 Khz high performance quartz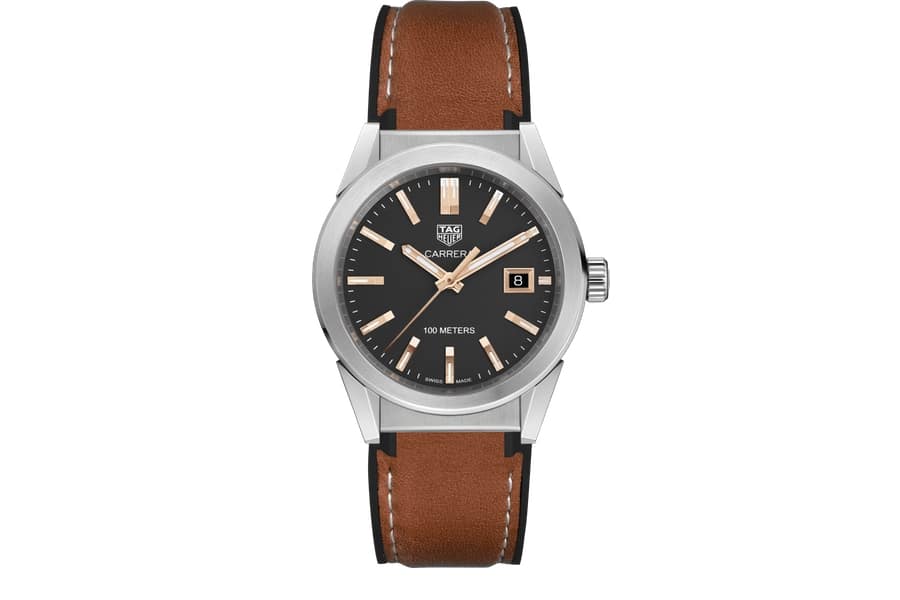 2. TAG Heuer Carrera Quartz
Swiss brand TAG Heuer has always been synonymous with quality, durability, accuracy, and style, and the Carrera Quartz is certainly no exception. It hosts a slim and stately steel polished 36mm case, and sleek black opalin dial. Also featured are beveled sapphire crystal with double anti-reflective treatment, steel polished lugs, a screw-down case-back, super-luminous hands and markers, and a fixed bezel. Powering the watch is TAG Heuer's own quartz movement, which is pretty much as accurate as it gets. Sealing the deal is a brown strap of calfskin leather and rubber. A classic beauty.
Size: 36 mm
Water Resistance: 100 m
Movement: Caliber – Quartz
Price: A$2,900
---
Featured Video from Man of Many
---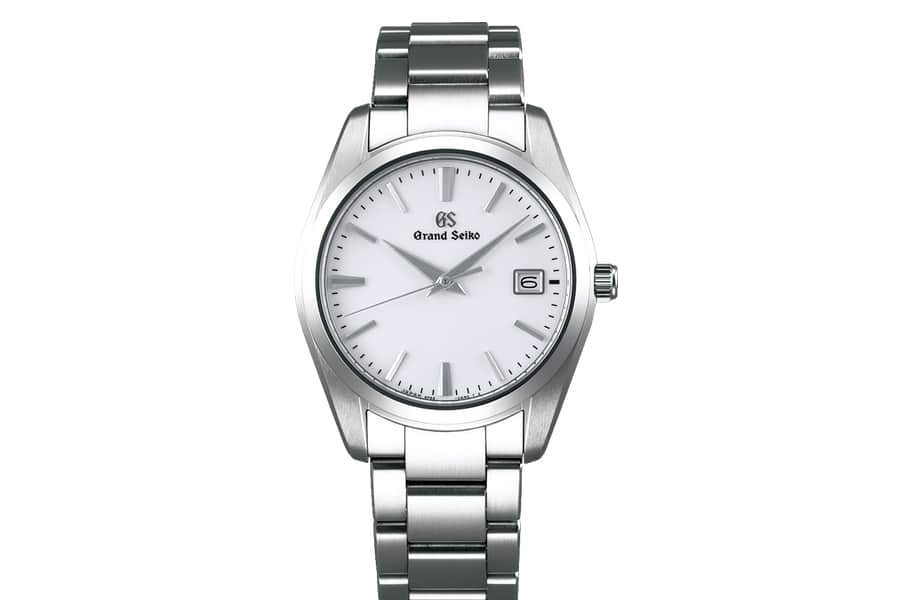 3. Grand Seiko SBGX259G
Emanating with timeless sophistication and minimalist allure, the Grand Seiko SBGX259G is a symphony of stainless steel and sapphire crystal. Under the skin is trusty Caliber 9F62 quartz movement with date complication. This one measures in at 37mm in diameter and 10mm thick, making it as light on the wrist as it is easy on the eyes. Will it cost you a pretty penny? It will, indeed. But you'll be getting one of the best and most accurate quartz watches on the planet in return.
Size: 37 mm
Water Resistance: 10 bar
Movement: Quartz
Price: CAD 2,700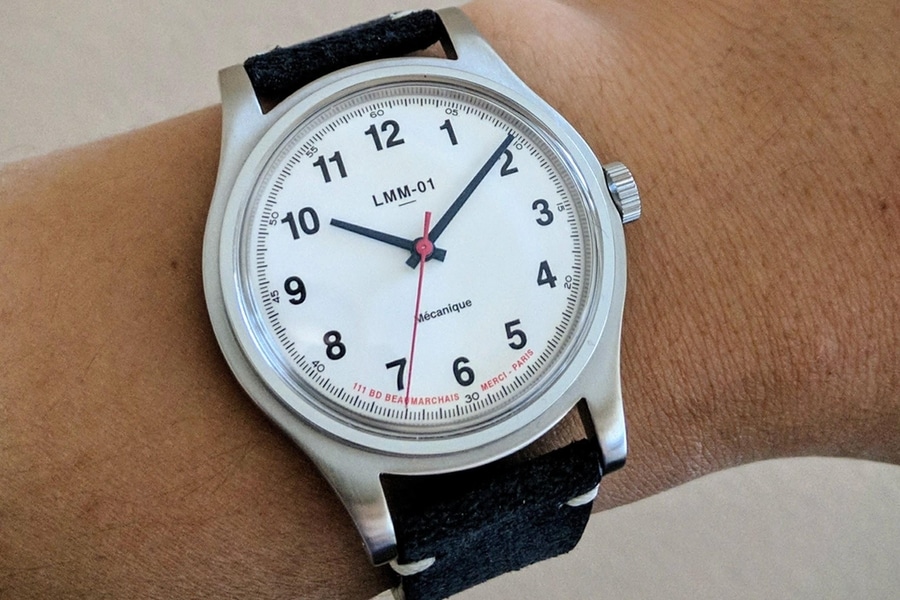 4. La montre Merci LMM-01
The LMM-01 represents La montre Merci's first design, and one of the best quartz watches under $500. Indeed, between the watch's slim 37.5mm case, military-inspired design, powerful Swiss-made movement, and affordable price tag, there's virtually nothing left to be desired. Clean and simple, like a great timepiece should be.
Size: 37.5 mm
Water Resistance: 50 m
Price: 500 €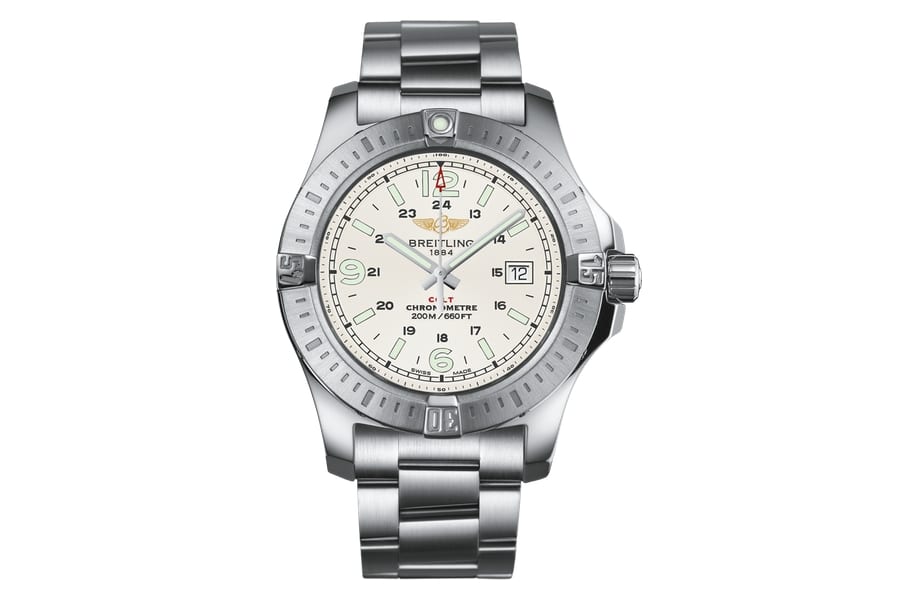 5. Breitling Colt Quartz
With a name like Colt Quartz, you know this Breitling stunner brings no shortage of power to the table. Water resistant to 200m, the stylish and robust timepiece offers a 44mm case of stainless steel, and heaping piles of functionality. Powering the watch is Breitling's own SuperQuartz, a movement ten times more accurate than the standard fare. Choose between a leather strap or stainless steel bracelet, strap up, and conquer.
Size: 44 mm
Water Resistance: 200 m
Movement: SuperQuartz – Caliber: Breitling 74
Price: USD 3,200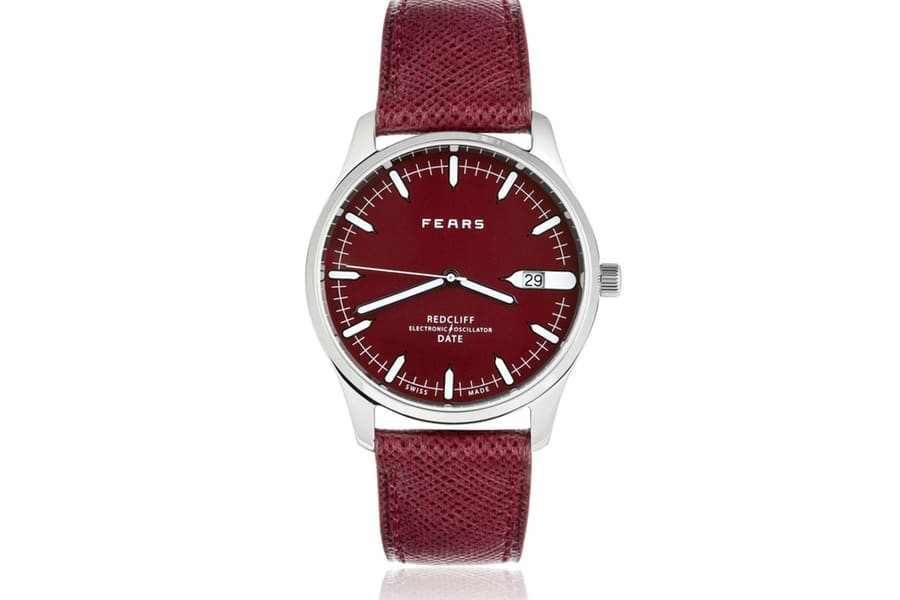 6. Fears Redcliff Date
After taking some time (as in 60 years) off, British luxury brand Fears returned to the fold in 2016 with the Redcliff Date collection, a brilliant range of quartz-powered watches. Each high-end watch is designed in Britain and made in Switzerland, delivering the best of two worlds as a result. Expect minimalist dials of striking hues, which hover beneath domes of high grade sapphire crystal. Also available are a variety of interchangeable straps, each one going big on eye-catching colour. Find the colourway that captures your heart and proceed with confidence. In return, you'll get another one of the best quartz watches for under $1000.
Size: 38 mm
Water Resistance: 50 m
Movement: quartz Ronda 515 movement
Price: £650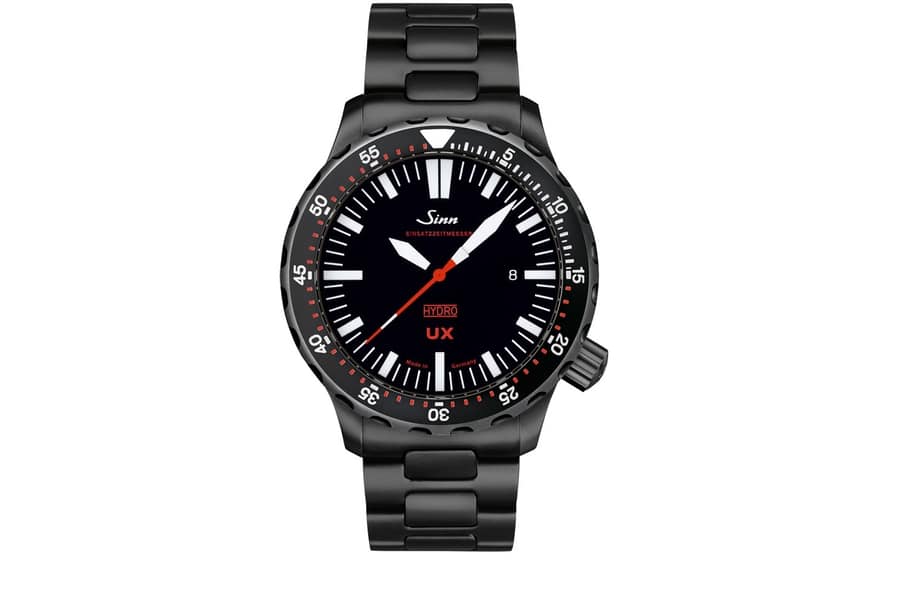 7. Sinn Diving Watch UX S
If only the top shelf of durability will suffice, look no further than the UX S Diving Watch from Sinn. Made of German Submarine Steel, the watch is resistant to seawater and extreme temperatures, as well as both high and low pressures. Thanks to HYDRO technology–which delivers legibility at any angle and keeps the watch free from fogging–the matte black dial stays crystal clear even fathoms below the ocean's surface. Also featured is a diver's bezel with minute ratcheting and luminous key mark. Given that the deep sea is pretty much the one place left on earth where you can't bring a smartphone (yet), consider this the best quartz watch for providing functionality where it still counts. Dive with confidence.
Size: 44 mm
Water Resistance: 500 bar
Movement: High-precision quartz movement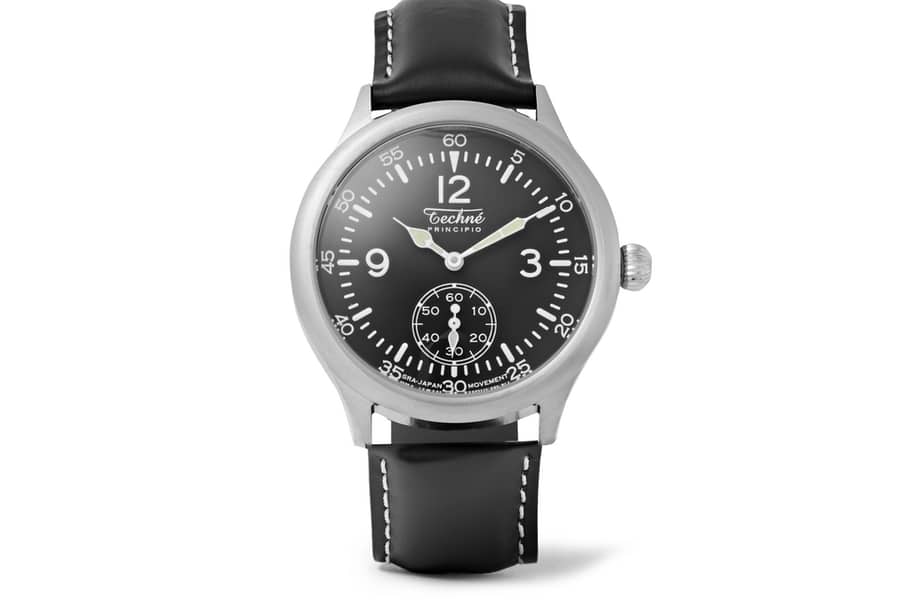 8. Techne Watches Merlin 246 Stainless Steel And Leather Watch
If you're on the hunt for the best quartz watch under $200, then your search ends here, with the Merlin 246 Stainless Steel And Leather Watch from Techne. Named for the powerful piston engines once used in P-51 Mustang fighter planes, the watch is likewise formidable, yet not without an overtly stylish edge. This one is love at first sight.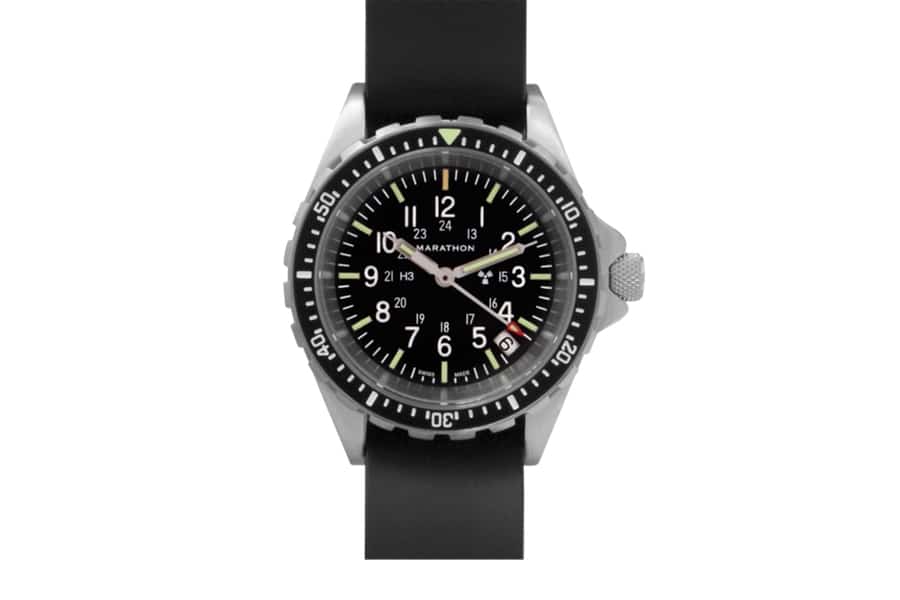 9. Marathon Search & Rescue Medium Diver's Quartz
While we're on the subject of quality diver's watches, check out the Search & Rescue Medium Diver's Quartz from Marathon. Manufactured in Switzerland to US Government specifications, and designed for actual search & rescue missions, this is yet another one of the best quartz watches for under $1000. Keeping the watch legible in all conditions and at all times are built-in tritium gas tubes, which last for up to 25 years. Under the skin is ETA F06 high-torque Quartz movement with 3 jewels and its own EOL (End-of-Life) indicator.
Size: 36 mm
Water Resistance: 30 ATM
Movement: High torque quartz 3 jewels
Price: US$650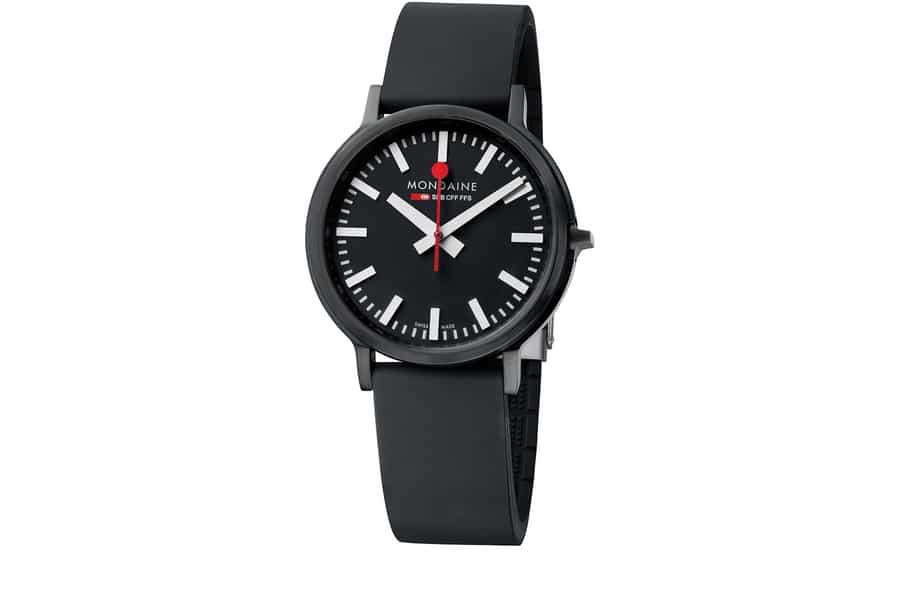 10. Mondaine stop2go
True to its name, the Mondaine stop2go features a unique red second hand, which stops at the 58-second mark, waits for the minute hand to move forward, and then jumps over to the next rotation. The watch is also a prime example of Swiss minimalism, with a regional aesthetic to show for it. Affixed to the IP black plated case is a silicon strap with brushed finish. Powering the watch is…you guessed it…trusty quartz movement.
Size: 41 mm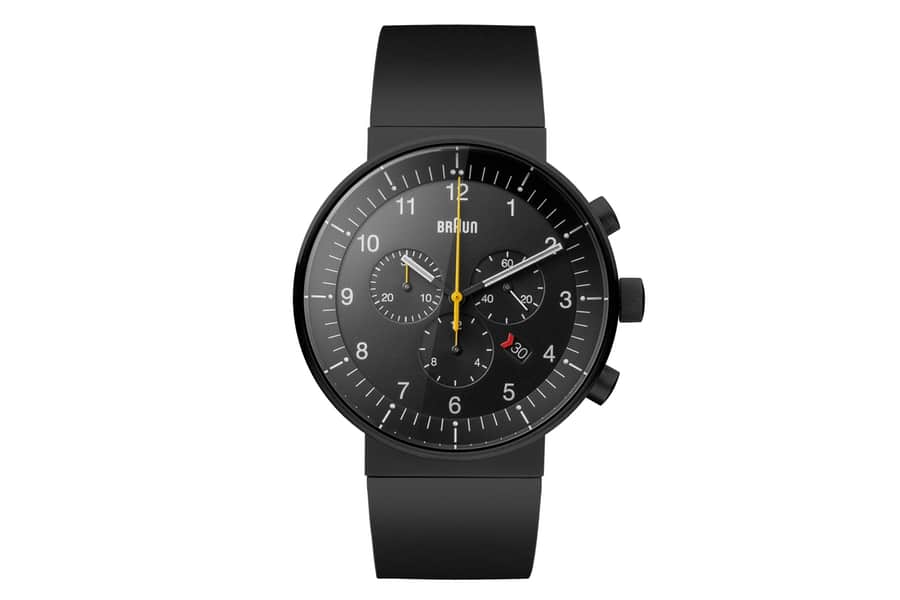 11. Braun Gents BN0095 Prestige Chronograph
Combining form and function to spectacular effect, the 22 Best Work Boots for Men strikes a perfect balance. With impeccable precision, the award-winning timepiece blends a 43mm case of stainless steel with a sleek black dial and black rubber strap. Meanwhile, Swiss quartz movement keeps the whole operation running smoothly. All that (and more) makes this one of the best quartz watches money can buy.
Size: 43 mm
Water Resistance: 5 ATM
Movement: Swiss Quartz Chronograph
Price: £550.00
12. Timex Waterbury
Classic is hardly the word to describe the Timex Waterbury, also known as the best quartz watch you can buy for under $100 USD. It keeps things qualitatively elegant and minimalist, with a supple leather strap, 40mm case of stainless steel, and resoundingly clean dial. Choose from a variety of colours, and save yourself a boatload of cash.
Size: 40 mm
Price: $109
Best Quartz Watches FAQ
What is the best quartz watch?
Some of the best quartz watches are the Breitling Colt Quartz, the Grand Seiko SBGX259G, and the Tag Heuer Carrera Quartz.
Are quartz watches good?
Quartz movements are very accurate and require minimal maintenance. They are also relatively less expensive than mechanical movements.
---
Featured Video from Man of Many