The holidays are a time for giving and we're doing just that through an indisputably awesome Instagram campaign. For each of the 12 days of Christmas, we'll be awarding one special winner with an epic prize (making that 12 winners total). We're not talking about your standard stocking stuffer, either. This is some seriously choice swag with retail values of AU$500 and up. How does a bottle of 19-year-old Balvenie whisky sound? Or maybe a stunning Raymond Weil chronograph? Those are just two amongst the legion of killer prizes lying in wait. Who's your true love now, baby?
Follow Man of Many on Instagram to ENTER!
Here's how the whole campaign is going down. Every single day for 12 days in a row, we'll post a specific image (i.e. the prize) to Instagram. People will have to tag a friend to enter and also follow both our account and the account of the participating brand. The competition for all 12 prizes will end at 11:59 pm on 15 December AEDT. All prizes will be drawn and posted to Instagram on the 16th of December. To reiterate, you must tag a friend, follow us, and follow the participating brand in order to enter. It's that simple and that sweet.
But what do I win?!!!! Most of you are probably asking. Get ready because we're giving away some genuinely terrific prizes. Behold the 12 epic prizes that are part of our 12 Days of Christmas campaign this year: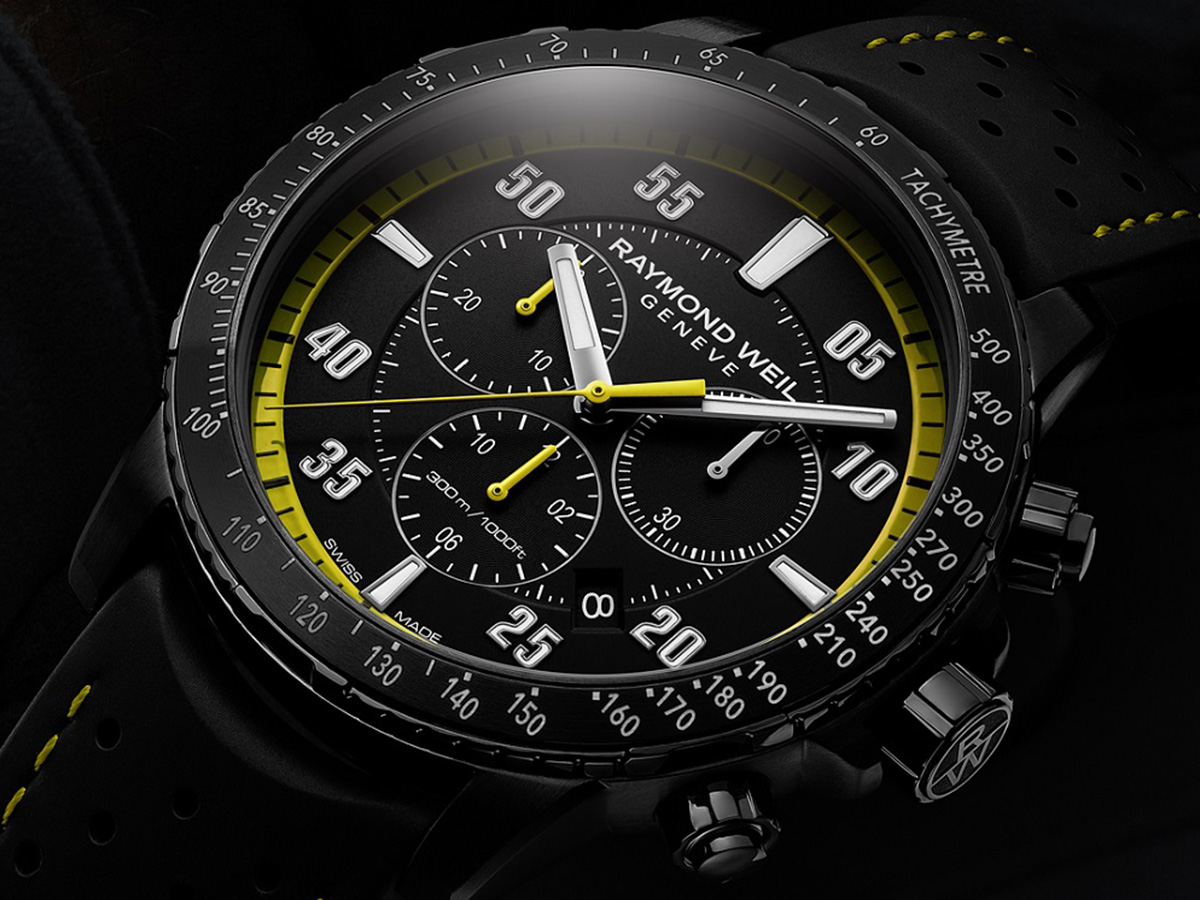 Day 1: Raymond Weil Tango Chronograph
In partnership with RAYMOND WEIL
What a way to kick off our 12 Days of Christmas campaign! As lovers of premium Swiss horology, this might be our favourite prize out of the whole bunch. Dubbed the Tango300, it comes from master watchmaker RAYMOND WEIL and takes the form of a 43mm chronograph. Features include a stainless steel case with black PVD coating, anodized black aluminium tachymeter bezel, and stunning black dial. Just one look and we're wondering why we didn't keep this one for ourselves! Tis the season, we suppose…
Perched upon the Tango's sleek dial face are Arabic numerals and indexes, three black sub-dials, a yellow inner bezel and second hand, and a date window between 4 and 5 o'clock. The piece runs on Swiss quartz chronograph movement and employs a black genuine rubber strap with a double push-security system. Not to mention 300m water resistant! Some might call it the perfect watch for summer but we'd be happy to sport this beauty all year round. You'll be happy too, should you win one. Good luck. Retail value: AU$2,195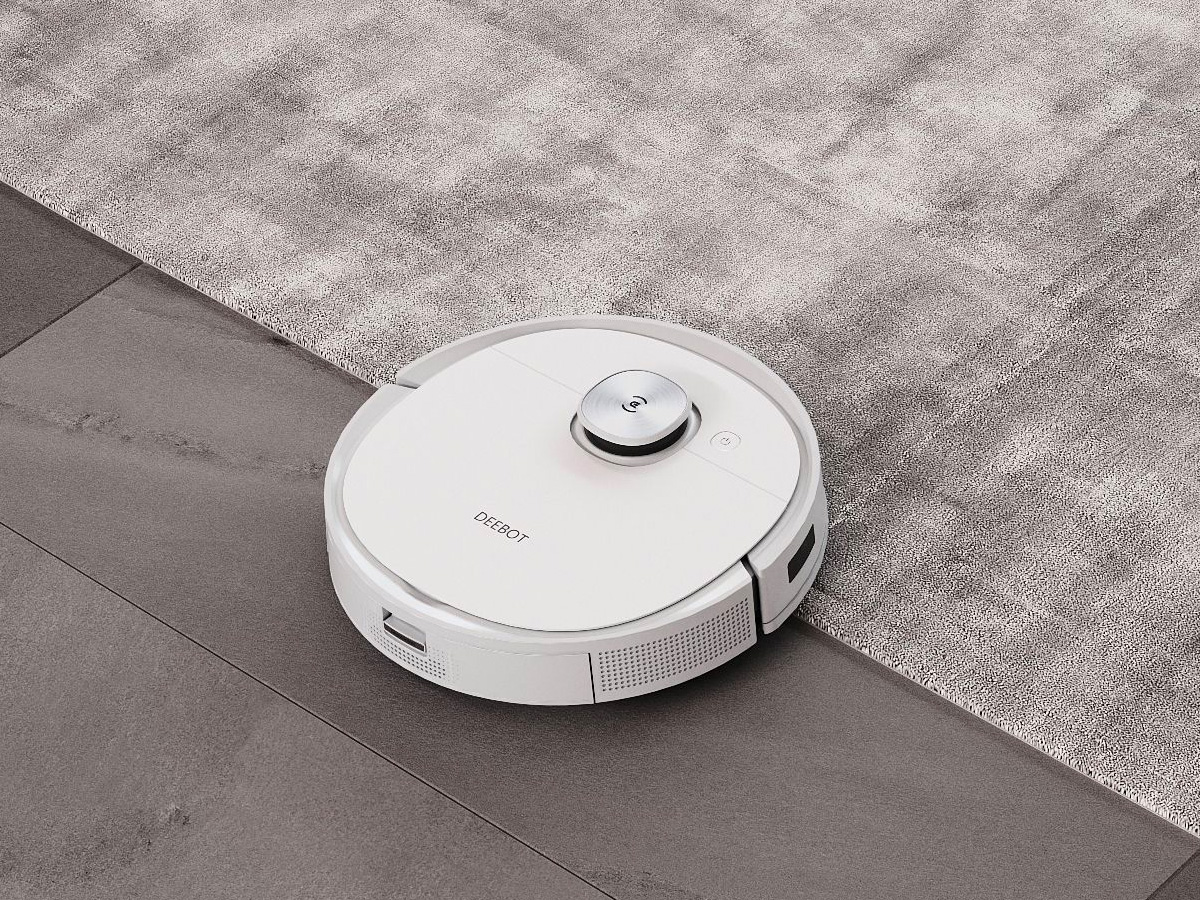 Day 2: Ecovacs DEEBOT T9+ Robot Vacuum
On the 2nd day of our Christmas giveaway, your true love is giving you the glorious benefit of fewer chores. That is to say, we're giving away the mighty DEEBOT T9+ Robot Vacuum so that you can go out and enjoy your life. More advanced and powerful than ever before, the smart appliance can vacuum, mop, and even freshen the air of your home without you having to lift a finger. It's compatible with Google Home and Amazon Alexa as well as a companion app, which allows you to control the action from near and far alike.
Enabling a truly hands-free experience, the DEEBOT T9+ features built-in TrueDetect 3D obstacle detection and an auto-empty station. Upgraded TrueMapping Navigation tells the difference between carpets and floors so that the gadget can mop and vacuum in a single pass. Put this thing to work and head down to the shore or binge Netflix, asking yourself why it took you so long to get a robot vacuum in the first place. Well, now's your chance! Retail value: AU$1,299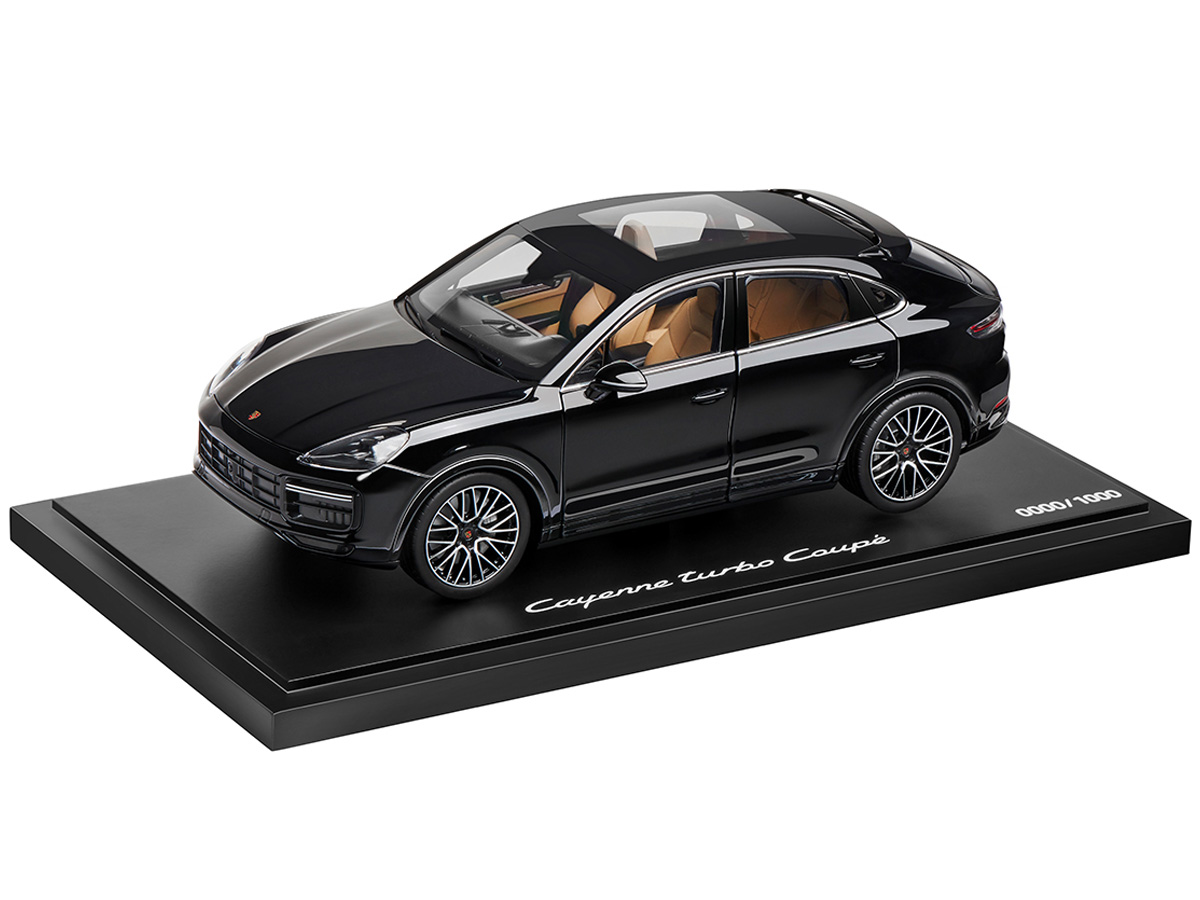 Day 3: $500 Voucher to Spend on Porsche Merch
In partnership with Porsche Cars Australia
The automotive brand for automotive lovers, Porsche is still revving it after 70 years in Australia. We'd love to give away a new 911 Carrera but it's not exactly in the budget just yet. In the meantime, this AU$500 gift voucher goes toward anything you want out of Porsche's Christmas Catalogue, which comes fully loaded with quality products.
From Martini Racing sunnies and apparel to Baby Porsche cars to plush toys to high-performance bags and more, you'll find it all too easy to drop $500 on merch. Pick up something for yourself and something for that special someone in your life because odds are they love Porsche just as much as you do. Retail value: AU$500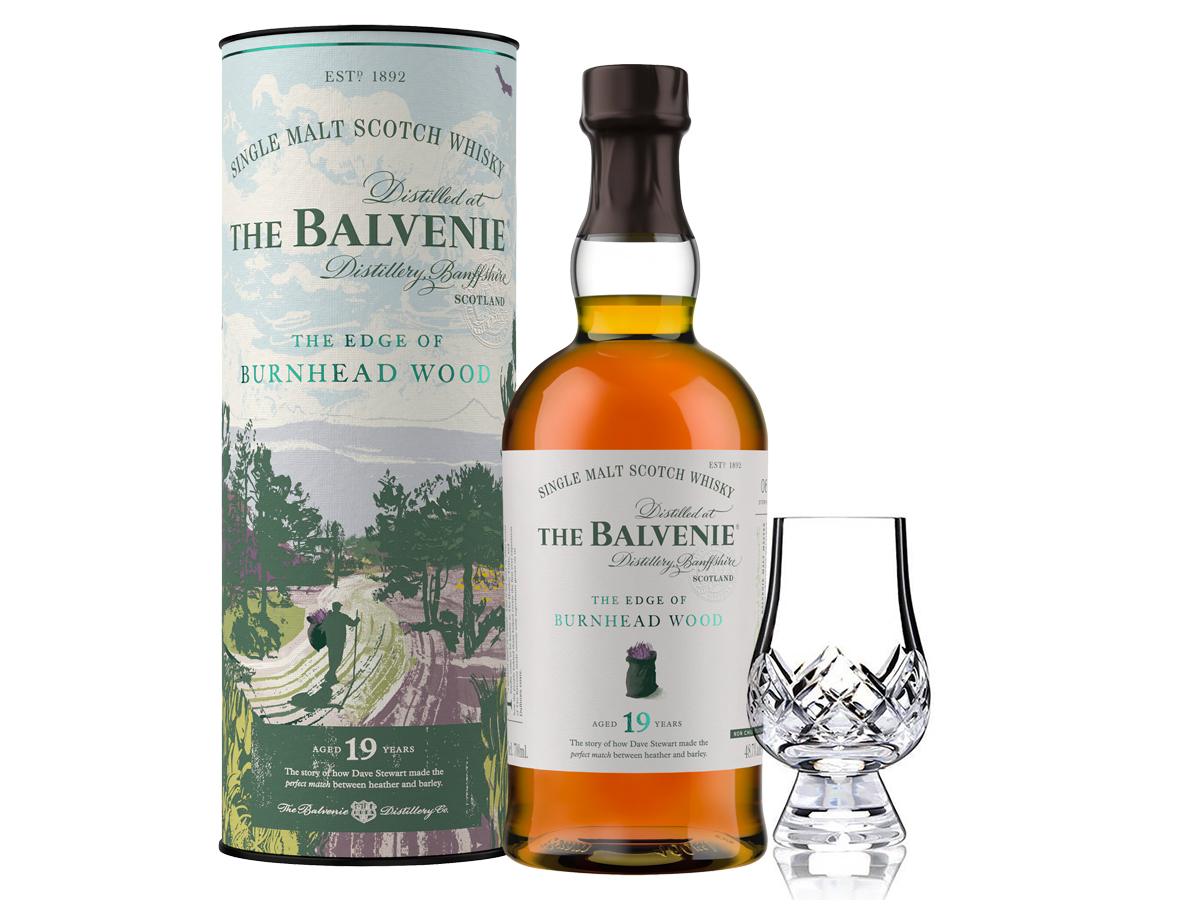 Day 4: Balvenie Edge of Burnhead Wood + 6 Crystal Glencairn Glasses
If you're serious about your Scotch, then The Balvenie needs no introduction. Operating in the heart of Speyside, they craft some of the finest single malts you'll ever taste. This particular expression was born after the distillery's estate manager took a walk to the Edge of Burnhead Wood, arriving upon a moor of heather. It's the burning of that very same heather that lends the storied sipper its fruity and fragrant edge.
The Balvenie Edge of Burnhead Wood is also the distillery's first-ever expression made entirely with ingredients grown on their Dufftown estate. Aged for 19 long years, it balances aromas of fig and geranium oil with herbal undertones. The taste is absolutely toe-curling, layering warm notes of honey, cloves, and caramelised baked dates on top of citrus and spice, with an oaky dryness running underneath. Oak carries through to the finish, where dried blossoms linger long on the palate. Win a bottle in our giveaway and you'll also get six Glencairn glasses of fine crystal worth $390! Retail value: +/- AU$890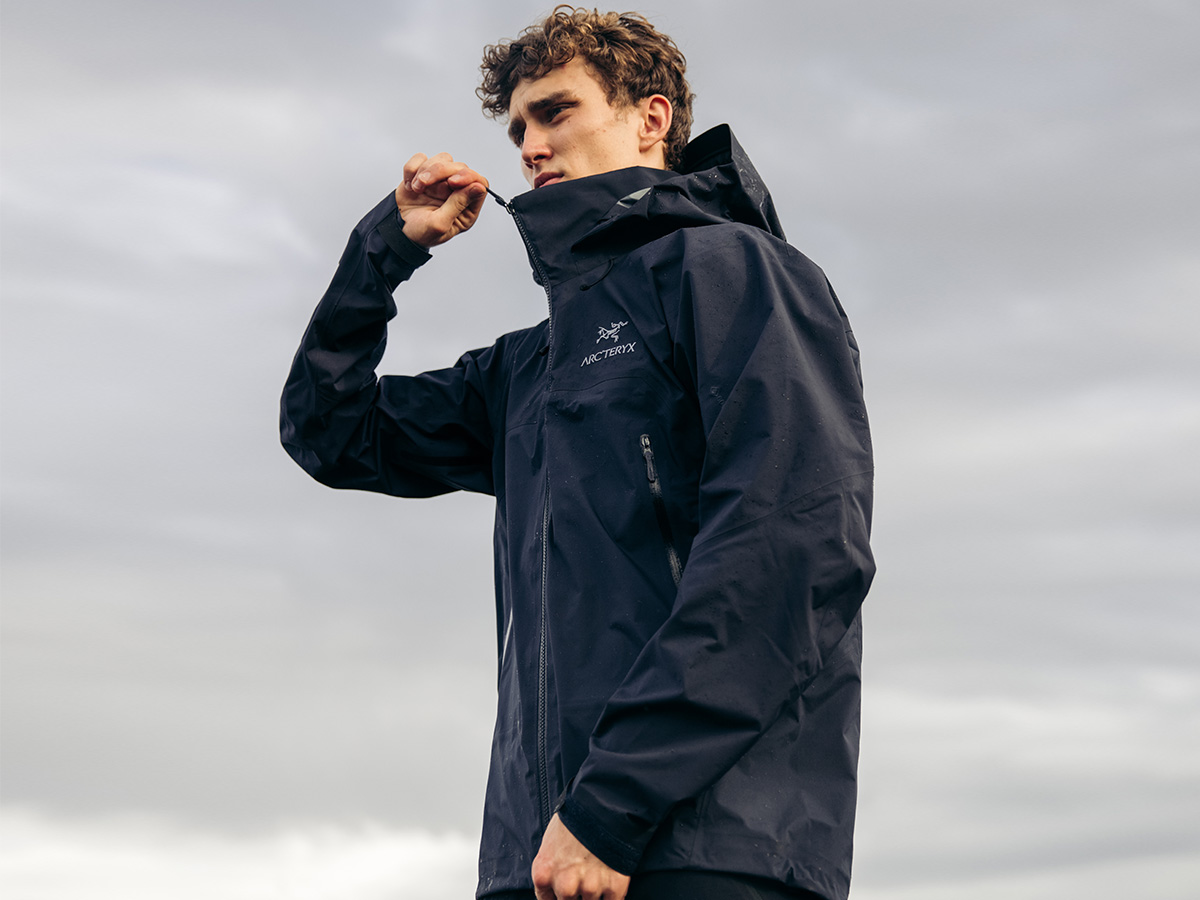 Day 5: Arc'teryx Beta AR Jacket
Outdoor clothing brand Arc'teryx knocked one out of the park with the Beta AR Jacket. Thanks to rugged GORE-TEX PRO technology, the waterproof garment is as durable as modern outerwear can get. It's also packable, breathable, and versatile, keeping you comfortable through a host of conditions and terrains. We might add that it's quite stylish as well.
Built for adventure, the Beta AR features a helmet-compatible DropHood with an internal collar for added protection, along with an embedded RECCO reflector. Between all that and its sturdy construction, there's no foul weather getting in your way. Throw it on and take to the nearest mountaintop, relishing the impressive support that these next-generation materials and details provide. Normally hundreds of dollars, this dynamic apparel can be yours free of charge. But first, you have to win.
Day 6: Samsung Galaxy Z Flip3 Bespoke + Watch4 Bespoke
We're pulling out all the stops with a little help from our friends at Samsung. Enter and win on the 6th day of our Christmas giveaway and you'll score not one, but two exceptional devices from the global technology brand. First up is the Galaxy Z Flip3, which puts your favourite smartphone features in a flip-down design. It's available as a Bespoke Edition, meaning you can customise your two-tone device and then let Samsung figure out the rest.
Similarly customisable is the Galaxy Watch4, Samsung's latest smartwatch. Mix and match watchfaces and bands to create a design of your own. You're now up and running with the brand's most advanced wristwear to date, which uses a new BioActive sensor to deliver unprecedented body composition analysis. Pair that with a brand new chip and you get faster processing speeds and improved overall performance. Welcome to a whole new galaxy. Retail value: from AU$2,078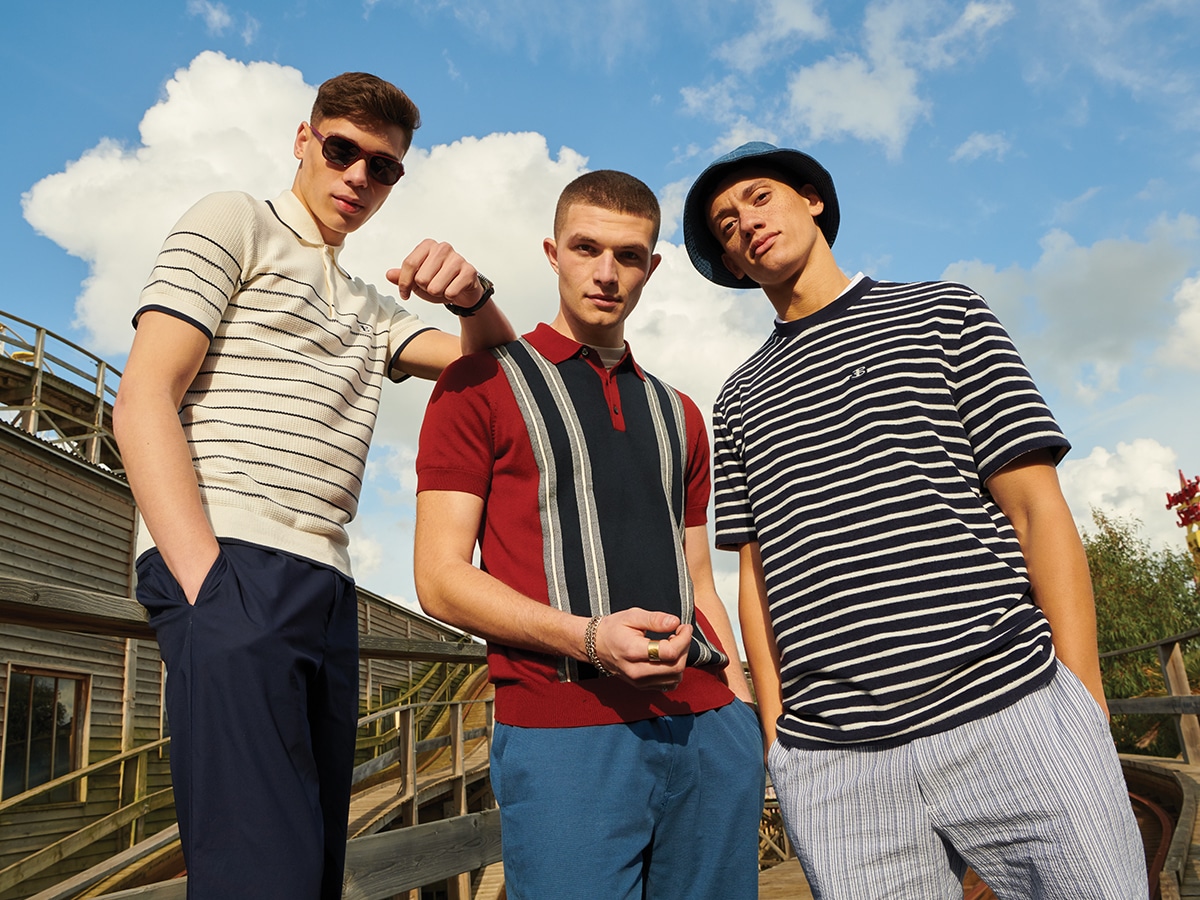 Day 7: Ben Sherman Wardrobe Refresh
In partnership with Ben Sherman
Some things are truly timeless and British apparel brand Ben Sherman is one of them. Over five decades, they've stayed the course through various movements and trends by keeping it basic in all the best ways. Their signature tee made history when it first debuted and is as iconic now as ever before, which isn't to mention all their other clothing and accessories. This is the kind of stuff that lands in your wardrobe and stays there.
Oh, and did we mention that this brand's pricing is impeccable? With $500 at one's disposal, they could do a lot of damage. Maybe you can start with the Organic Target Tee, which delivers a sharp but casual style. The Signature Bucket Hat is similarly street-ready and affordable. Don't forget to pick up some sunnies while you're at it, perhaps the eco-friendly Grange. Round out your beach-ready ensemble with the Kaputas Swim Short and you're ready to roll! Retail value: AU$670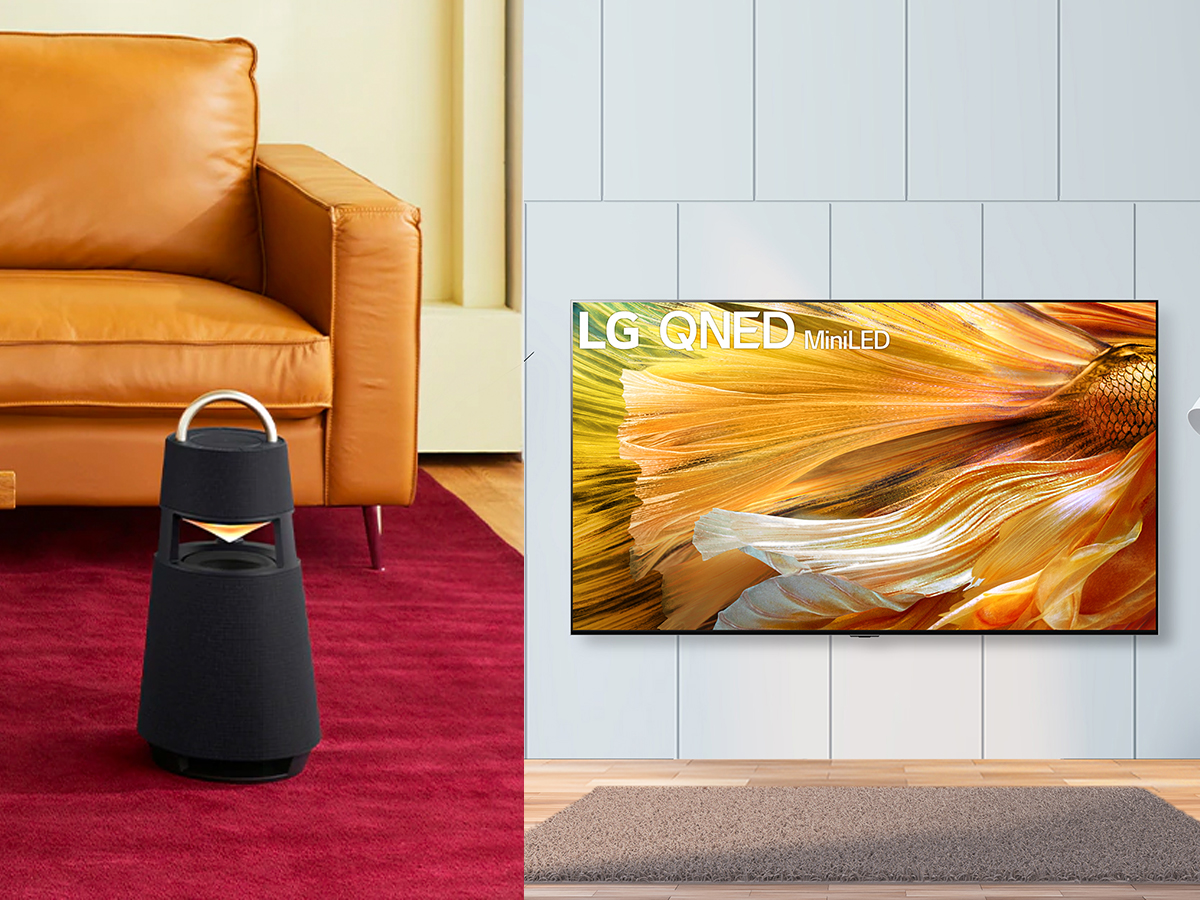 Day 8: LG 65-Inch QNED 91 TV + XBOOM Speaker
Prepare to get your socks blown off for the Day 8 prize! Consisting of a one-two punch, this LG prize package is your gateway to entertainment heaven. Let's kick things off with the brand's massive QNED 91 TV worth $4,679, which is simply oozing with modern allure and efficiency. It features 4K Ultra HD Quantum Dot NanoCell technology and MiniLED to offer mindblowing resolution, intense contrast, 100% colour consistency, and wide viewing angles for total immersion. Dolby Vision IQ, Dolby Atmos, HDMI 2.1, HFR, VRR, webOS smart platform are also part of the package.
As if an epic smart TV weren't enough, we're also throwing in the LG XBOOM 360 Speaker worth $649! Forged from premium materials, it projects 360-degree omnidirectional sound and features various lighting modes. Grab this wireless gadget by the top handle and take it anywhere, using it for up to 10 hours on a single battery charge. Enter to win and you may never grow bored again. Retail value: AU$5,328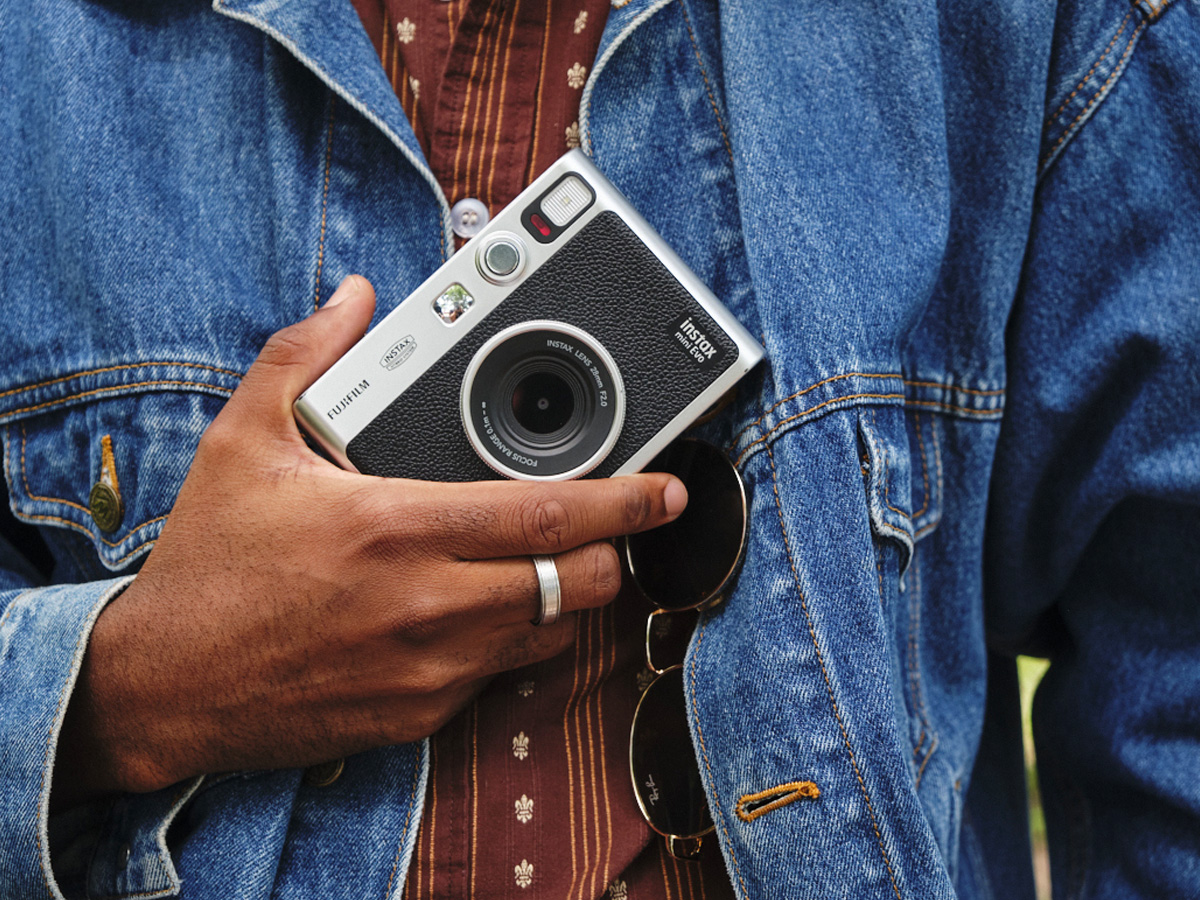 Day 9: Fujifilm instax mini Evo + 6 x instax mini Film
In partnership with Fujifilm instax
Fujifilm's new instax mini Evo is their most expressive camera to date and is an instant camera and smartphone printer in one. Combining traditional analogue design with modern digital features, it prints images directly from your smartphone using the instax mini Evo app. With its 10 lens and 10 film effects, this compact and convenient hybrid camera gives you numerous ways to capture and then print whatever images you choose. Uncover your unique point of view and then share it with those you love.
The mini Evo may be retro-inspired by design, but it delivers an effortlessly modern and sophisticated user experience. Images print onto instax mini film but you can also save them onto your smartphone from the camera, too. We already mentioned its 10 lens and 10 film effects, but combine these and you get 100 different expressions, giving you ultimate image creativity and endless possibilities. So, just like Madonna once sang, you really can "Express yourself". To make a good thing even better, we're also chucking in 6 packs of instax film so you can start snapping & printing straight away. Retail value: AU$508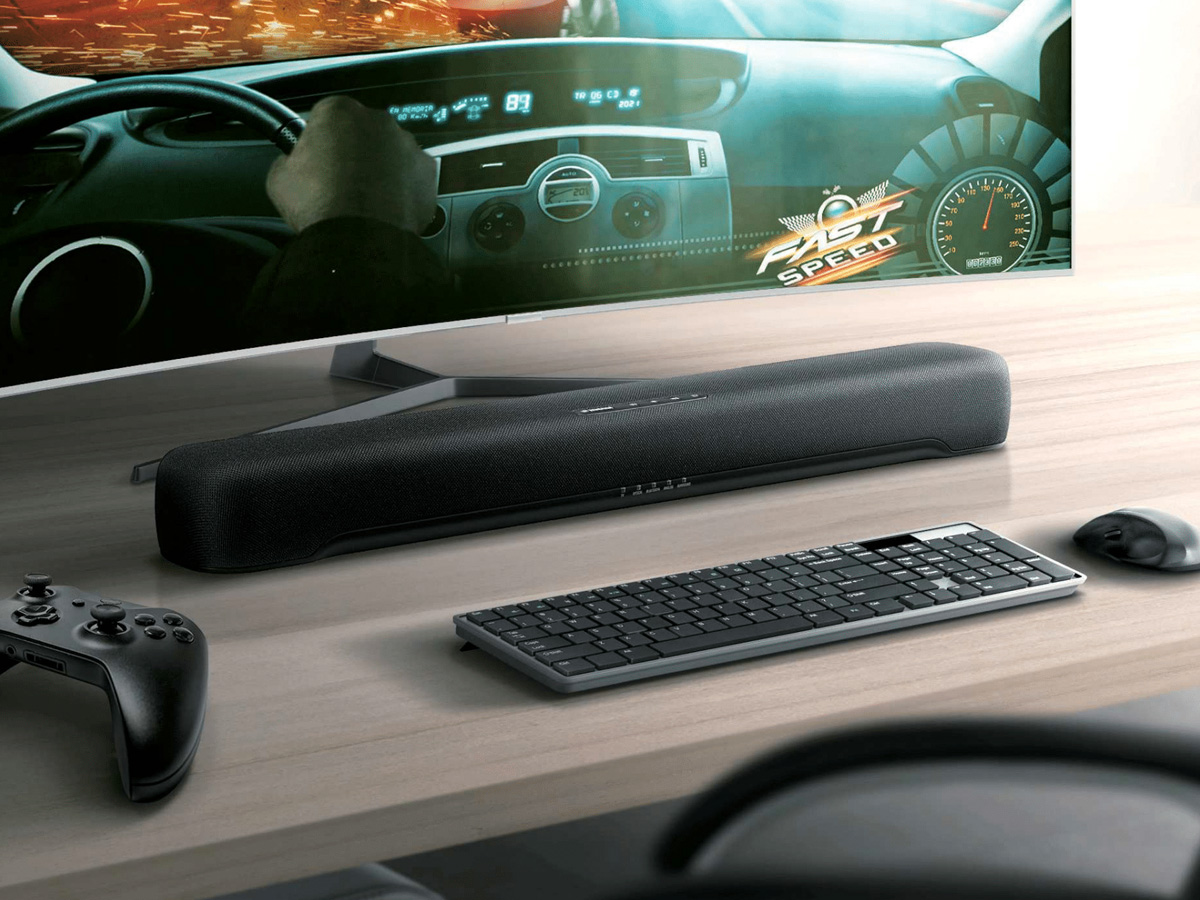 Day 10: 2 x Yamaha SR-C20A Soundbars
Your home entertainment set-up is incomplete without a quality soundbar and we're giving away two! That means one for you and one for a friend, though we have a hunch you may keep both for yourself. No matter how you choose to disperse these sleek devices, prepare to be blown away by their impressive power. Measuring just 60 cm wide, each one punches well above its weight class.
Once up and running, the SR-C20A Soundbar brings forth a rich sound experience, reaching different points in the room via virtual surround technology. Under the hood is a built-in subwoofer, which generates spine-tingling bass and crystal clear voices. That's all joined by four unique sound modes, each one being respectively designed for music, movies, games, and TV. This is what we like to call a point of no return and it can be all yours for free. Feeling lucky? Retail value: AU$558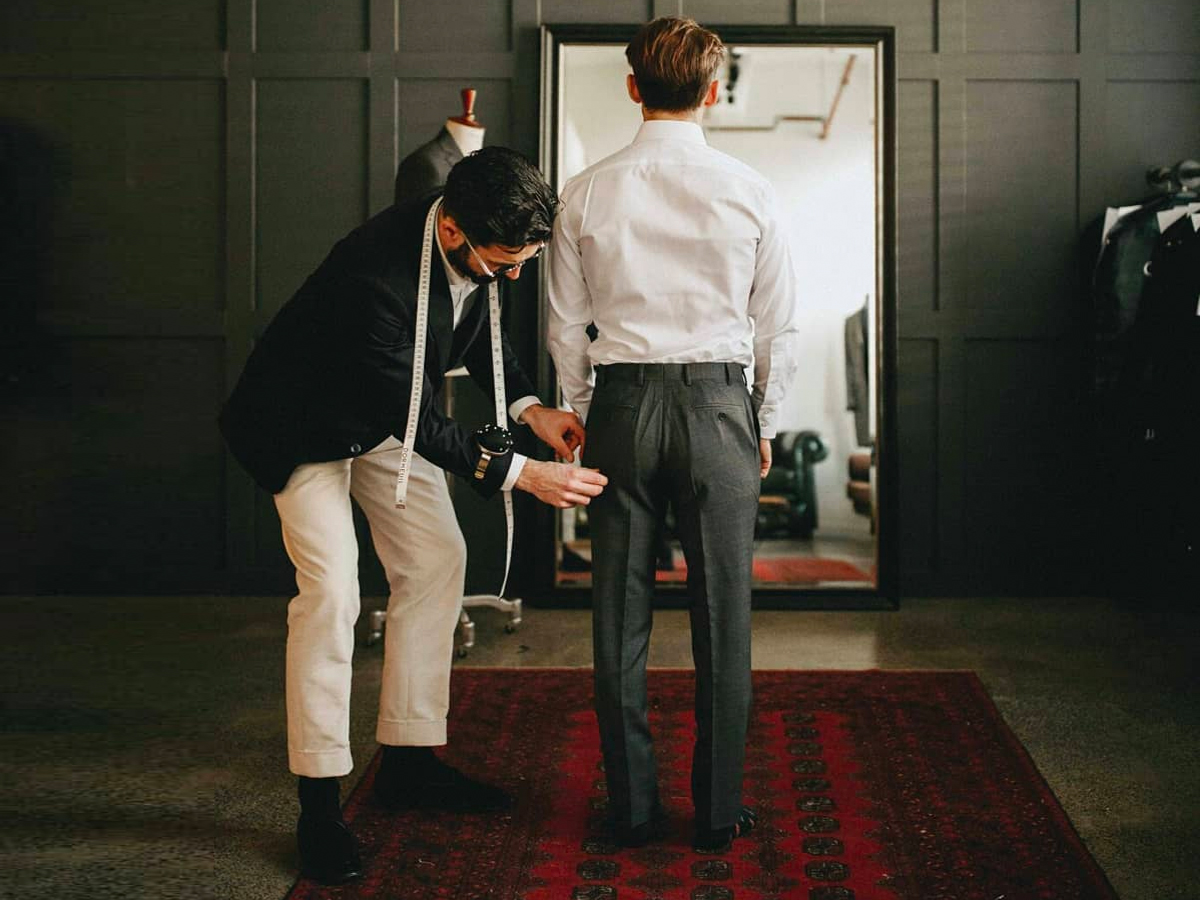 Day 11: Oscar Hunt Custom Tailored Suit
"The suit maketh the man," as the saying goes, and you better get that suit tailored. For the best of the best, look no further than made-to-measure tailoring house Oscar Hunt. With showrooms in Melbourne, Sydney, and Adelaide, they have their fingers on the pulse of Australian style and the expertise to match.
Whether you're gearing up for an important event or simply need to bolster your wardrobe, there's no wrong reason to get a custom-tailored suit. Put yourself in the hands of a true master by hitting up Oscar Hunt. Thus begins your mutual journey toward vital self-expression, the kind of which can make or break your entire livelihood. Yes, a custom-tailored suit is really that important! Win our giveaway and you'll get one for free. Retail value: AU$999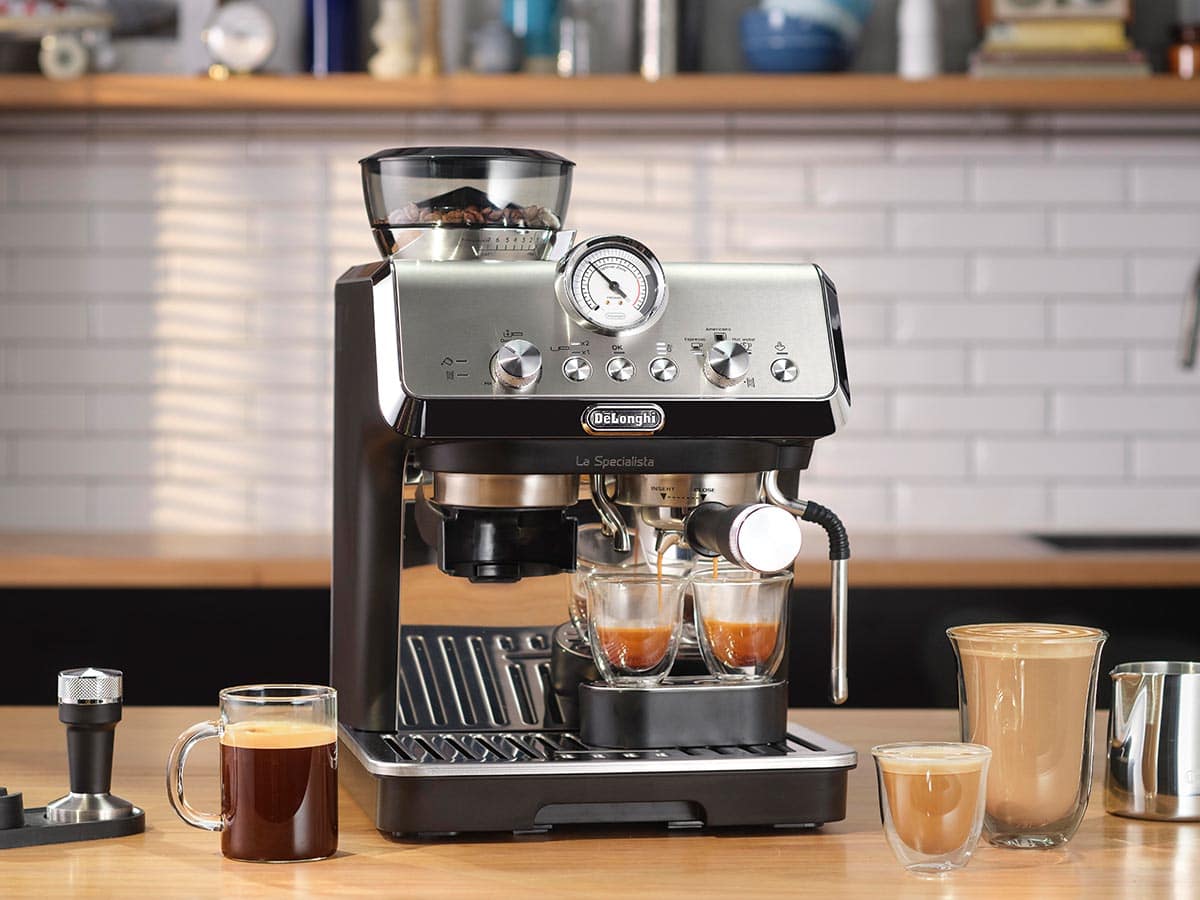 Day 12: De'Longhi La Specialista Arte Coffee Machine
We can't think of a better way to end our 12 Days of Christmas than with the gift of a good morning brew. Thanks to perennial coffee lords De'Longhi, you can now get that barista-made freshness from your kitchen counter. The La Specialista Arte Coffee Machine brings the best of both worlds together with eight grind settings specifically developed to fit all varieties of coffee beans and three infusion temperature levels to suit your roasting preference. In fact, customisation is the name of the game.
With De'Longhi's professional-grade machine, you can adapt foam settings and practise your best barista-style with the MyLatte Art Steam Wand. Robust by design with a trademark sleekness, La Specialista Arte makes the ideal kitchen companion, whatever your flavour. Retail value: AU$799