The holidays are a time for giving and we're doing just that through an indisputably awesome Instagram campaign. For each of the 12 days of Christmas, we'll be awarding one special winner with an epic prize (making that 12 winners total). We're not talking about your standard stocking stuffer, either. This is some seriously choice swag with retail values of AUD$500 and up. How does a Seiko Prospex dive watch sound? Or maybe a stunning bottle of Penfolds?? Those are just two amongst the legion of killer prizes lying in wait. Who's your true love now, baby?
Follow Man of Many on Instagram to ENTER!
Here's how the whole campaign is going down. Every single day for 12 days in a row, we'll post a specific image (i.e. the prize) to Instagram. People will have to tag their friends to enter and also follow both our account and the account of the participating brand. The competition for all 12 prizes will end at 11:59 pm on 15 December AEDT. All prizes will be drawn and posted to Instagram on the 16th of December. To reiterate, you must tag a friend, follow us, and follow the participating brand in order to enter. It's that simple and that sweet.
But what do I win?!!!! Most of you are probably asking. Get ready because we're giving away some genuinely terrific prizes. Behold the 12 epic prizes that are part of our 12 Days of Christmas campaign this year:
Day 1: 5L FireKeg + Fire-Baubles
What a way to kick off our 12 Days of Christmas campaign! As lovers of whisky and self-confessed sesh-lords, there's nothing more appropriate than Fireball Whisky. Except, perhaps, 5-litres of the good stuff. After landing in Australia earlier this year, the Fire Keg has made a serious splash. With three spouts, the bright red metal-crafted FireKeg allows for three shots to be poured at once because…well, efficiency.
Standing at 5.25-litres, the FireKeg cuts an imposing figure, even for the biggest of fans. Exclusively for sale via BoozeBud, the FireKeg is available to order from Wednesday, January 12 for a cool $349. We've done the maths and that works out to a cheeky 175 individual 30ml shots to go round, checking in under $2 a shot. But that's not all.
In the spirit of Christmas, the cinnamon whisky specialists have also dropped a Fire-bauble, guaranteed to spice things up and bring the festive vibes all season long! The glossy, red ornaments designed to hang on your tree each contain a cheeky Fireball 50mL mini inside! Even better, Fire-baubles are reusable so will fast become part of your annual holiday decorations. – Retail value: AUD$494
For all the information you need to know on how to enter, check out the link below!
Day 2: Antler Luggage Set
For this instalment in our 12 Days of Christmas Giveaways, we're offering up a doozy. Our pals over at Antler Luggage have been kind enough to dish up a killer 3-piece Clifton luggage set, loaded with compartments for your gear, handy retractable handle and a bunch more features to unearth. This stunning piece of travel equipment will be offered to the lucky winner in Ochre, Slate or Sycamore – winner's pick!
The classic Clifton case is designed to last longer and function better than ever before. Made from polycarbonate, the suitcase is strong, light on its feet and wheels like a dream. Better yet, every suitcase is hand-finished with meticulous care, beautifully packaged, and perfect for your next summer getaway, right?! Retail value: AUD$1,047.
Day 3: M.J. Bale Kingston Single-Source Merino Wool Suit
It's time to look suave and suit up for Christmas because on DAY 3 of our Man of Many 12 Days of Christmas, we've partnered up with M.J. Bale to give away a Single-Source Merino Wool Suit. This premium Kingston suit has been crafted from single-origin 100 per cent Merino wool that has been woven into luxurious super 150s cloth. According to the fabled Australian suitmaker, this wool was sourced from a 112-year-old Kingston family farm located in the Northern Midlands of Tasmania, which operates its enterprise with "ethics, integrity and an adherence to sustainability".
More specifically, the property is home to eight per cent of Tasmania's indigenous grasslands and at least 12 threatened and near-threatened plant species and animals, including breeding wedge-tailed eagles, platypus, kangaroos and Eastern and Spotted-tailed quolls. You know what they say – to feel good is to look good. Retail value: AUD$1,000.
Day 4: LG Cord Zero Handheld Vacuum with All-In-One Tower
It really doesn't get cooler than this. The LG Cord Zero Handheld Vacuum with All-In-One Tower is like the iPhone of cleaning products, capable of punching well above its weight. This handy little household addition puts an end to manually emptying your vacuum's dust bin, courtesy of its unique all-in-one system.
According to LG, dust and other particles automatically empty when the vacuum is placed on the docking station to charge. Contents are then stored in a dust storage bag which can be easily replaced once full. That might sound futuristic, but there is method to the cleaning madness. By doing this,  dust and other particles are hygienically disposed of rather than re-entering the air during the emptying process. Trust us when we say this is one thing that will make the post-Christmas party clean up a breeze. Retail value: AUD$1,699.
Day 5: 2 x Sennheiser Momentum 4 + true wireless 3
In partnership with Sennheiser
It's DAY 5 of our Man of Many 12 Days of Christmas Giveaway and you might want to sit down for this. We've got a pair of Sennheiser Momentum 4 and a set of True Wireless 3 earbuds to give away. BUT WAIT THERE'S MORE! Because it's the season for giving, Sennheiser will throw in a second set for a friend! Yep, you read that right, BOTH you and a friend will win a pair of Sennheiser Momentum 4 and a set of True Wireless 3 earbuds!
With the Momentum 4, you can enjoy next-generation Adaptive Noise Cancellation that automatically adapts to ambient noise. As a result, you can stay immersed and hear every detail, even in noisy environments. Better yet, the audiophile-inspired 42mm transducer system delivers brilliant dynamics, clarity and musicality. Retail value: AUD$1,600.
Day 6: Seiko SPB347 Prospex Sea Watch
You already know we froth Seiko watches but this Christmas, it's time we shared the love. The iconic Japanese watchmaker is offering one lucky winner the chance to score a new SPB347 Prospex Sea Watch, loaded with all the bells and whistles we've come to expect from Seiko. This limited edition timepiece is inspired by one of the most stunning holiday destinations in Australia – Noosa in Queensland. While the upper part of the dial is very dark, the lower part remains in a light blue shade, which emulates the appearance of the ocean from the shore. Retail value: AUD$1,500.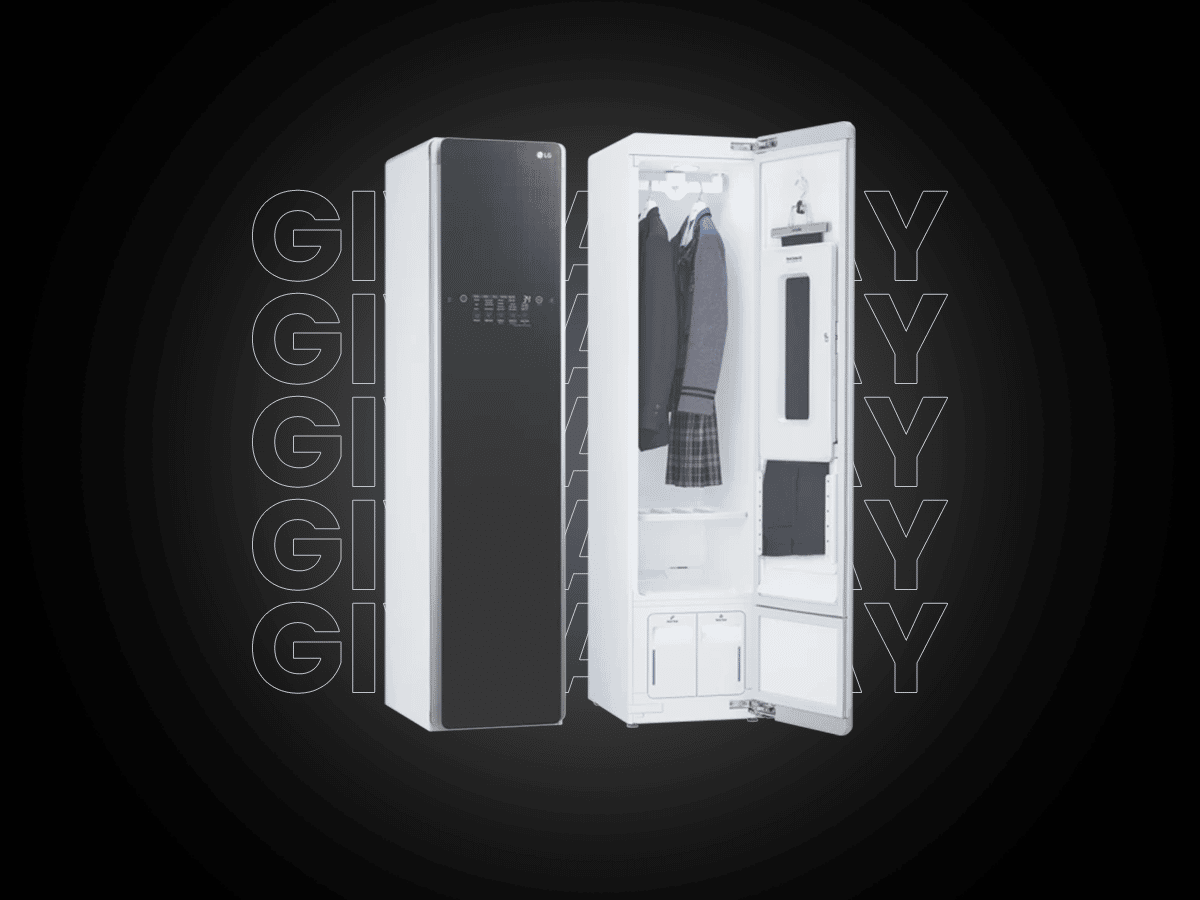 Day 7: LG Styler Steam Clothing Care System
Fresh to death, baby! This Christmas, we're teaming up with our friends over at LG Australia to give away a monster prize that will leave you looking sharper than ever. The LG Styler Steam Clothing Care System refreshes clothes between washes, reduces odours and minimises allergens with the power of steam. Using ThinQ technology, the handy wardrobe option lets you remotely start or monitor your garments' progress and track energy consumption or use Cycle Download to add newly developed care cycles.
The steam-powered 'Sanitary Cycle' helps reduce common allergens such as House dust mites and bacteria from clothing, and the Gentle Dry setting reduces the likelihood of fabric shrinkage and creases. Behind the door is an inbuilt Pants Press which keeps your pants looking fresh and crisp. Never worry about ironing clothes and creasing pants ever again! Retail value: AUD$2,899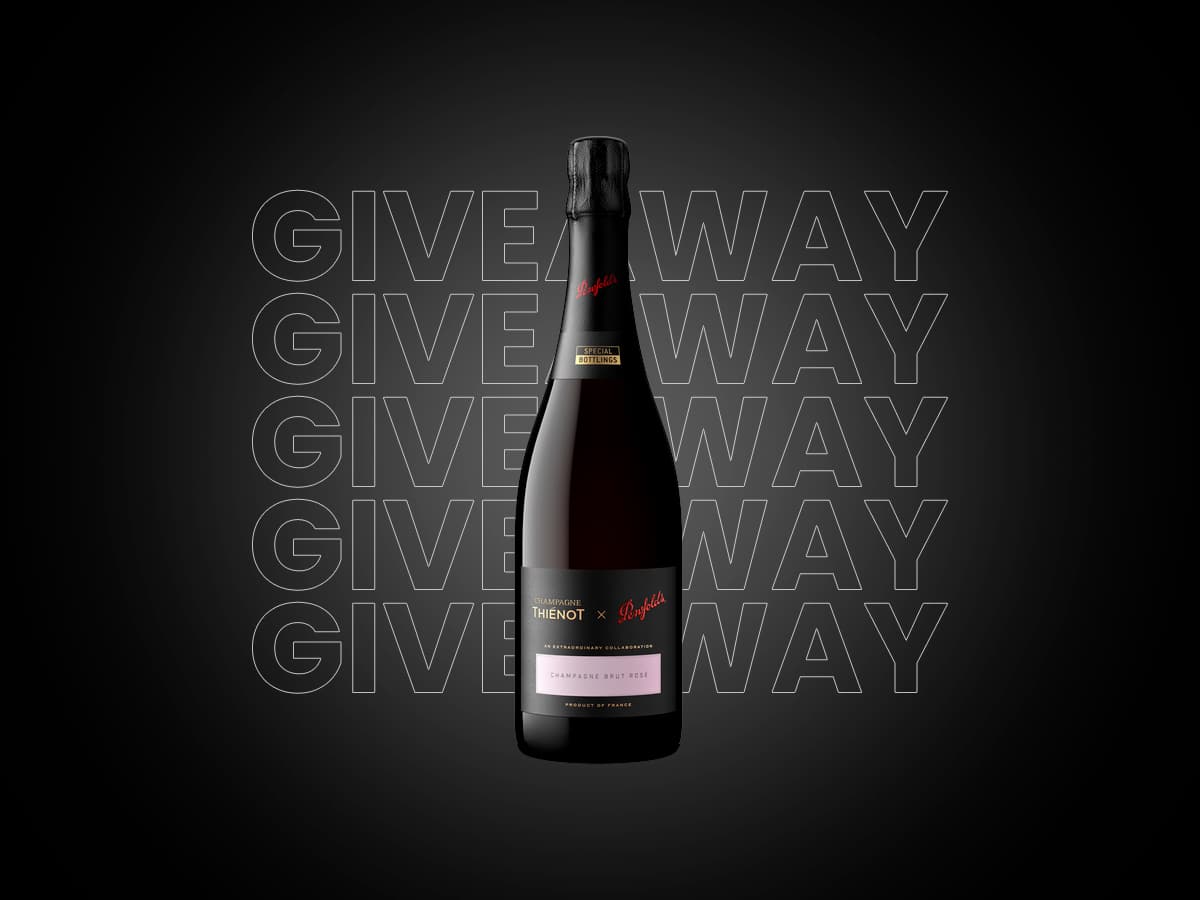 Day 8: A Case of Penfolds x Thiénot Champagne Rose NV
Australia's premier winemaker, Penfolds, has teamed up with Champagne House Thienot for a one-of-a-kind release that will blow your socks off this festive season. Penfold's first Champagne Brut Rose release, this unique drop celebrates the shared mutual style and quality ambitions between Thienot chef de cave Nicholas Uriel and Penfolds chief winemaker Peter Gago. One lucky winner can expect something devilishly delightful and full of Christmas cheer this year when they score a whole case of the incredible elixir. Retail value: AUD$540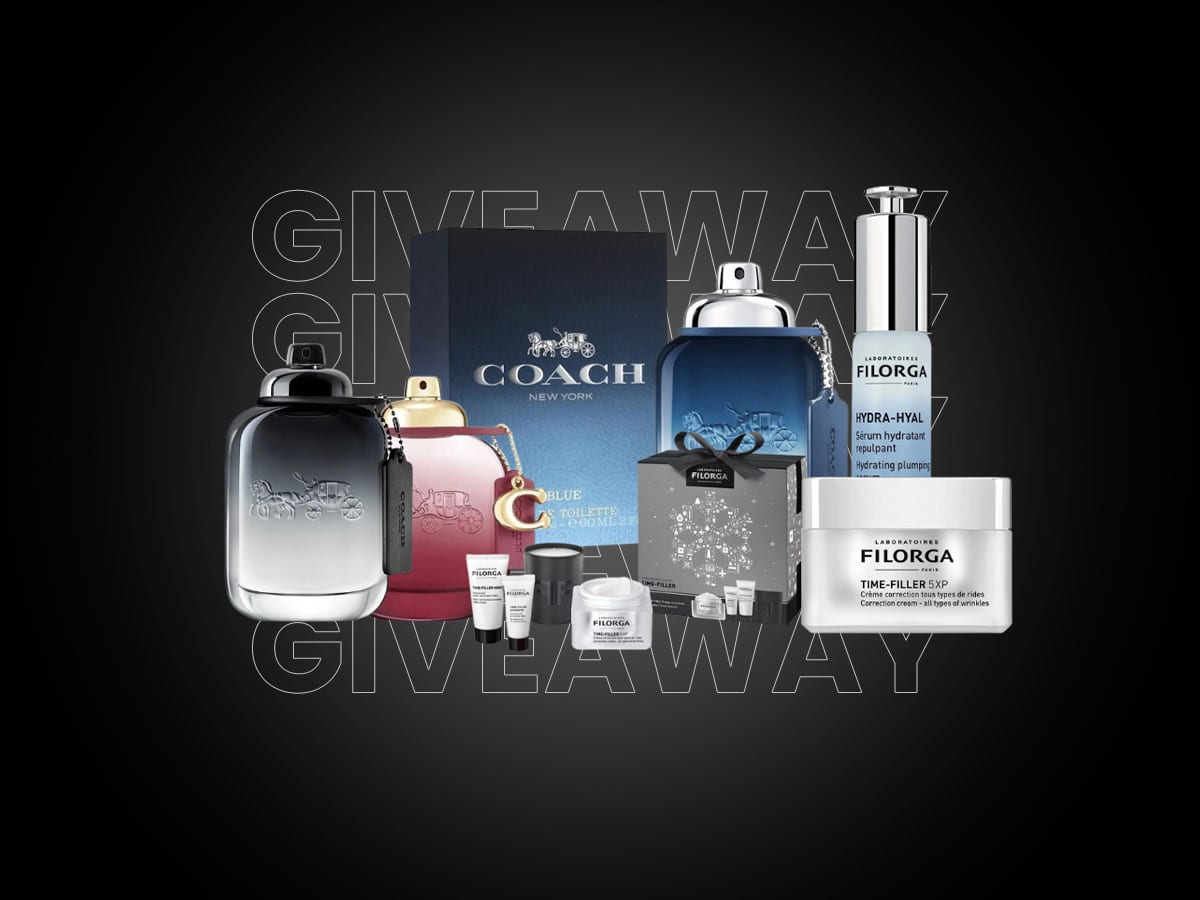 Day 9: Luxury Fragrance & Skincare Pack
Smell, look and feel great this Christmas because on DAY 9 of the Man of Many 12 Days of Christmas giveaway, we've got a luxury Coach fragrance and Filorga Skincare pack! One lucky follower will score AUD$780 worth of amazing goodies from the team at Cosmax, including Coach's iconic Blue, Man and Wild Rose eau de toilette, alongside the Time Filler Christmas Set, Hydra-Hyal Serum and Time Filler 5XP Cream from Filorga Skincare. These packs are so good, we'd understand if you wouldn't want to share them! Retail value: AUD$780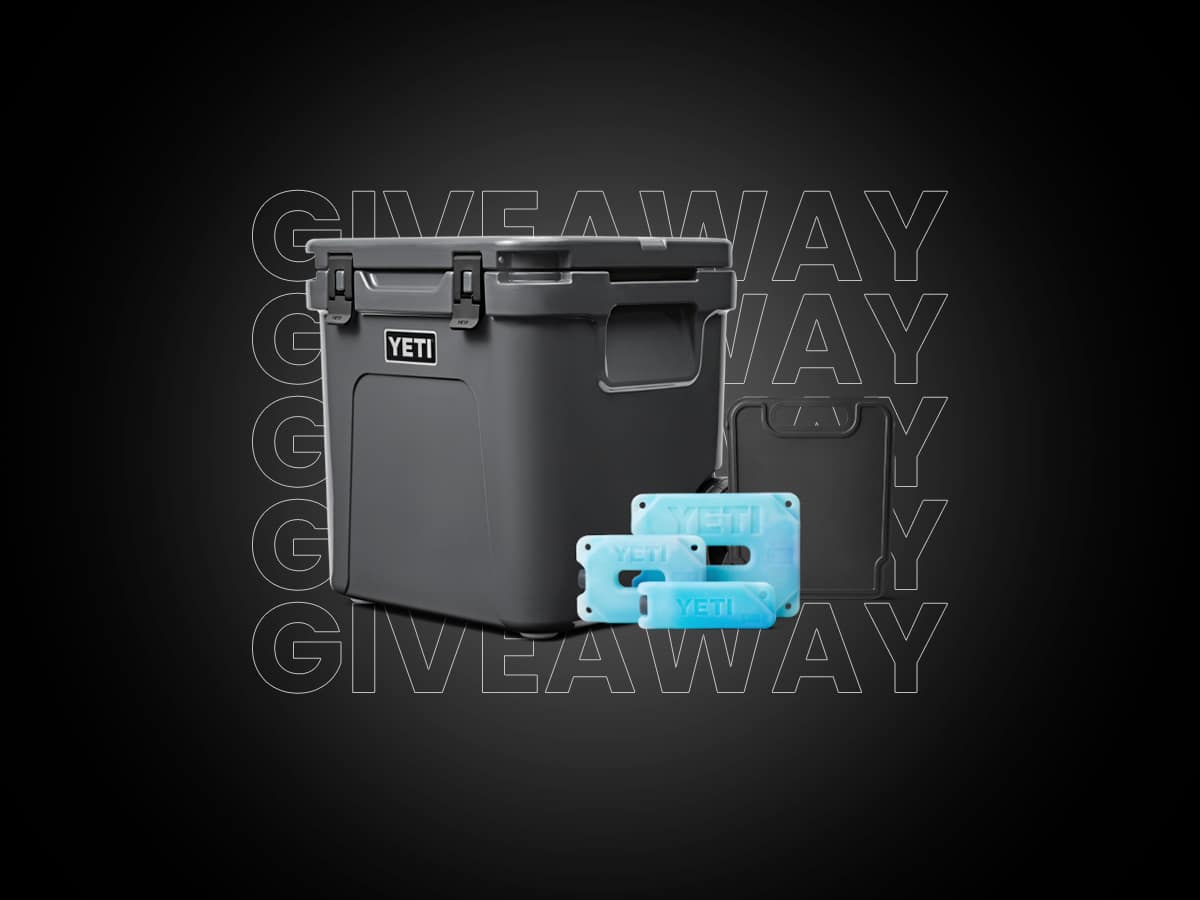 Day 10: YETI Roadie 48 Wheeled Cooler PLUS Accessories
Now, THIS is a summer essential. For day 10 of our Man of Many 12 Days of Christmas, we're offering up a seriously impressive piece of outdoor kit, courtesy of the folks over at YETI. One lucky winner is going to be strolling into Christmas day with a YETI Roadie 48 Wheeled Cooler PLUS accessories worth a whopping AUD$825. This is one tough cooler, too. Each Roadie Cooler is built with rock-solid strength and armoured to the core to be virtually indestructible, plus tall enough for a bottle of chilled wine (or four) and big enough for an all-day tailgate. Retail value: AUD$825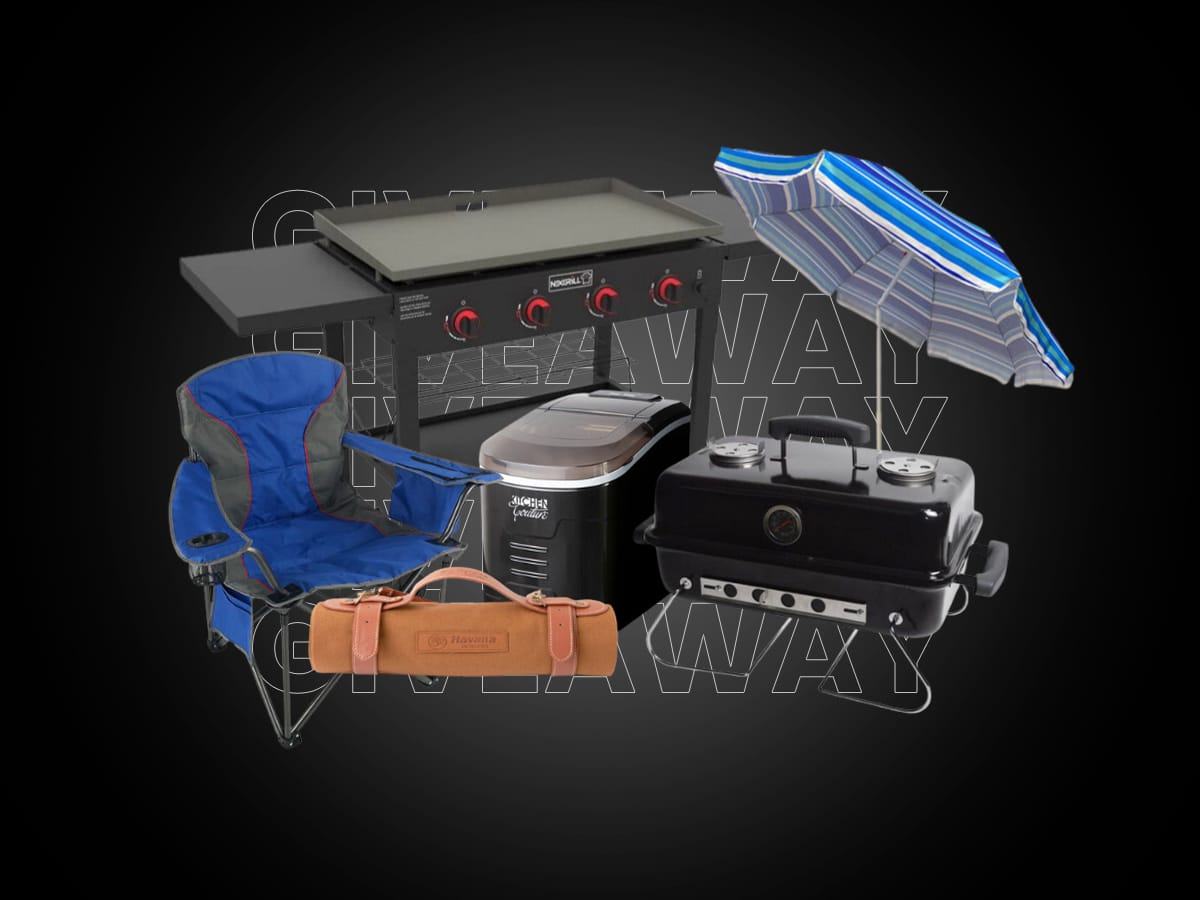 Day 11: The Ultimate BBQ & Outdoor Entertaining Pack
Host a barbecue the whole neighbourhood will be talking about for years with today's massive prize pack. For DAY 11 of the Man of Many 12 Days of Christmas, we've partnered up with Barbeques GLORE to giveaway the ultimate outdoor and entertaining pack worth AUD$1,517. You could win not one, but two barbecues, an ice maker, outdoor furniture, plus a range of hot sauces cooking accessories and cookbooks too! Literally everything you need to host the perfect summer barbie! Retail value: AUD$1,517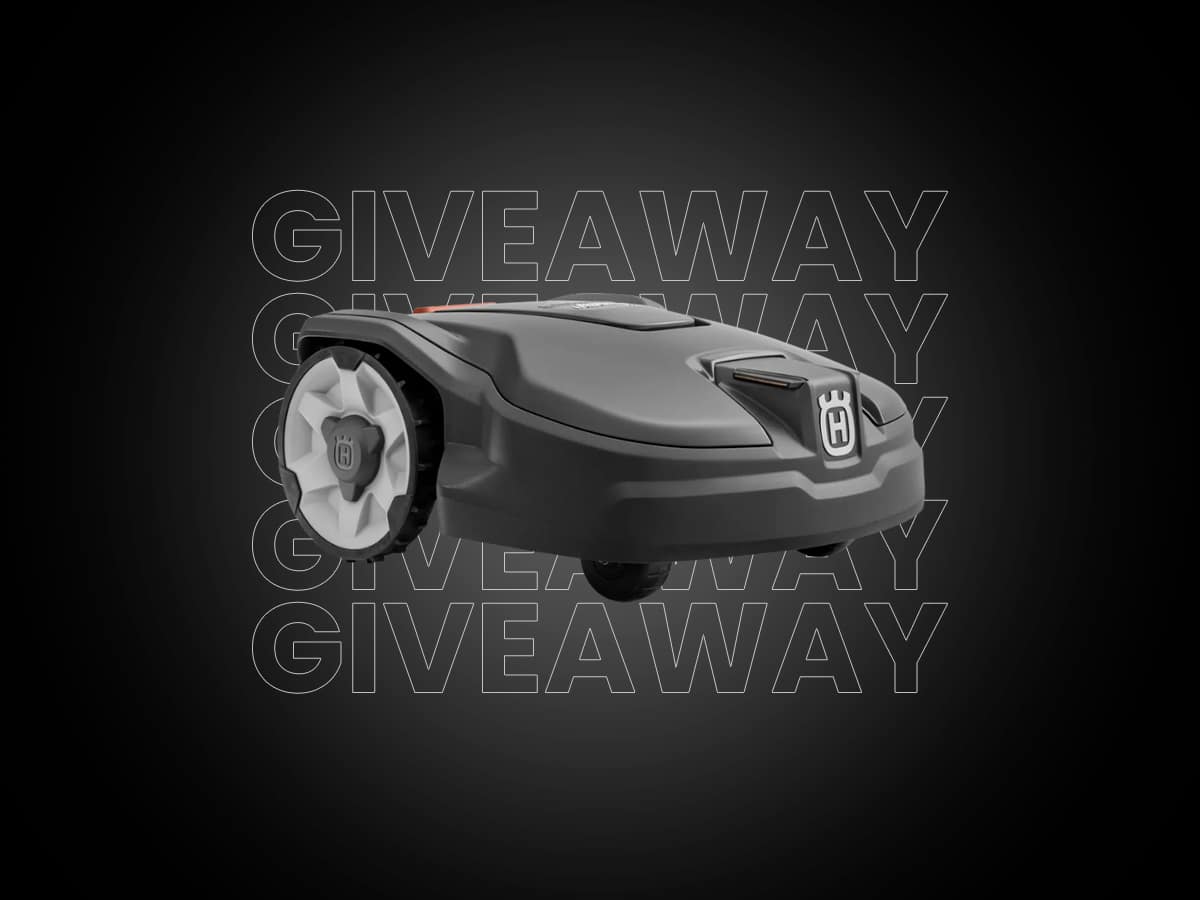 Day 12: Husqvarna Automower 305
You ain't never seen a mower like this before. To bring our 12 Days of Christmas Giveaways to a triumphant close, we've got an incredible piece of technology that will take the guesswork out of home care. The Husqvarna Automower 305 is an intelligent, powerful robot lawn mower that works quietly and effortlessly rain or shine, day or night, handling wide open spaces and slopes with an incline of up to 40% (22˚). Trust us when we say, this handy little addition will keep your lawn in tip-top shape and the envy of all your neighbours on the street. Think of it like the son you never have to pay pocket money. Retail value: AUD$1,739.00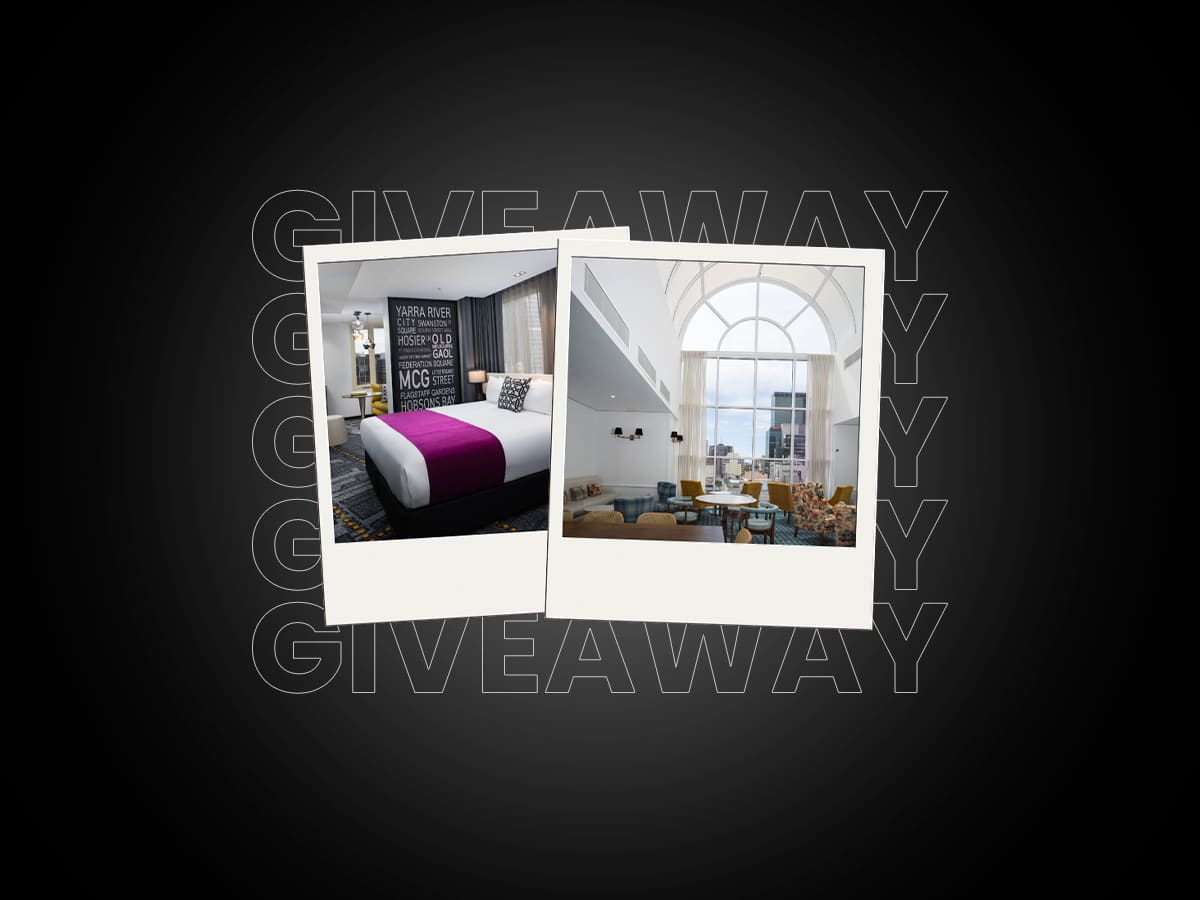 BONUS DAY: 2 Night Stay at Pullman Melbourne on Swanson
Just when you thought Christmas couldn't get any sweeter, we've come through to sprinkle some additional festive cheer on the holiday season. Despite the fact that our 12 Days of Christmas giveaways have all been announced, we thought you'd all been extra good this year, so we added a special bonus prize. Teaming up with the legends at Pullman Hotels, we're giving one lucky follower a luxury 2-night stay at one of Melbourne's most unique 5-star hotels, Pullman Melbourne on Swanston. As well as the 2-night stay, you and a guest will be treated like VIPs and given access to the award-winning Club Lounge on level 15, valet parking and enjoy a complimentary breakfast as well as evening drinks and canapés. PLUS $300 credit for you to use at Eva's restaurant, room service or mini bar! Retail value: AUD$1,500
Each morning at 8am (AEST) over the 12 days, we'll reveal a new prize to be won. Think of this like your personal curated advent calendar, loaded up with prizes you could go into the running to win. It's as simple as logging in, slapping that follow button and making sure you keep your eyes peeled for any updates. Don't say we never did anything for ya!