New On Netflix in October 2019
It's a big one, people. October is no joke. It would appear that one of the faceless execs at Netflix stormed into a boardroom somewhere, slammed their fist onto the conference table and demanded a slew of premium original content – and to that corporate husk, who has so heroically saved us from sliding into a bored state; we say Godspeed and 'thank you'. This month, you can expect some big returns as well as a couple of major debuts – from the return of the totally (and beautifully) irreverent 'Big Mouth' to the hotly discussed and anticipated 'El Camino: A Breaking Bad Movie', there is no shortage of awesome in Man Of Many's New To Netflix In October 2019.
ORIGINAL SERIES
Peaky Blinders: Season 5
One of the coolest shows on TV, Peaky Blinders is back, with a vengeance. As the Shelbys grapple with the 1929 stock market crash, Tommy will confront new threats (standard) to his power from younger family members and fascist rivals. If you haven't seen this show yet, you're in for a treat and if you really have a red hot go at it, you might just be able to binge it all before the new season kicks off.
Release date: 4th October 2019 
Big Mouth: Season 3
Potentially the most uncomfortable cartoon of all time, dealing with the disgusting idiosyncrasies of puberty and making you cringe more than 'Peep Show' ever did, Big Mouth Season 3 is here. Focusing on what it's like to go through puberty 'now'. S3 will explore the underbelly of human sexuality, phone addiction, the female temper and toxic masculinity.
Release date: October 2019
Rhythm + Flow
Judges Cardi B (good casting choice Netflix, really nice to know we let off extremely questionable women in celeb-land, as well as men), Chance the Rapper and T.I. will search for the next breakout hip-hop star in the new Rhythm + Flow competition series. It's a shame Mark Holden had a prior engagement and had to turn down a judging position on the show – we have a feeling it would have been just what this show needed.
Release date: 9th October 2019 
Living with Yourself
Living With Yourself focuses in on Miles (Paul Rudd!!!): a man struggling to keep, nay get his shit together. This all changes, however, when he undergoes a novel spa treatment that promises to make him a better person – this is because he finds out he's been replaced by a new and improved version of himself. Told from multiple perspectives, the eight-episode series was created and written by Emmy® Award winner Timothy Greenberg (The Daily Show with Jon Stewart), directed by Jonathan Dayton and Valerie Faris (The Battle of the Sexes, Little Miss Sunshine). Well, we're sold. Nice one N-flix.
Release date: 18th October 2019
The Kominsky Method: Season 2
Starring Michael Douglas (Kominsky) and Alan Arkin (Newlander, The Kominsky Method Season 2 will see the old fella's continue their journey, tackling the curveballs of getting older in Los Angeles – a city that, above all else, values youth. Now, if you're wondering why the hell you'd bother watching this show if you're under 50, put your bias aside you big ageist, cos' it's actually worth a look-in.
Release date: 25th October 2019
My Next Guest with David Letterman and Shah Rukh Khan
Our next show needs no introduction. Hosted by the late-night king himself (Letterman), David will interview the king of Bollywood – celebrated Indian actor Shah Rukh Khan. For those who haven't seen it before, previous guests include Barack Obama and Kanye West, so you know it's quality.
Release date: October 2019
Riverdale: Season 4
Hailed as a 'Dark teen series' by the Netflix press department, Riverdale returns yet again for its fourth season, now with its teenagers getting ready for senior year. Keep in mind, Riverdale drops on a weekly basis, so if you're a binger, try your best to avoid spoilers while you bank that sweet content for later.
Release date: 10th October 2019
Raising Dion
Raising Dion, whilst it looks passable, is essentially Superman with a couple of tweaks for copyright reasons. But if you're a die-hard superhero nut like us, then well, who cares – serve us up a hot plate of superpowered trope. Raising Dion follows the story of a woman named Nicole, who raises her son Dion (played by newcomer Ja'Siah Young) after the death of her husband, Mark (Michael B. Jordan). She faces all of the stock standard dramas that come with raising a son as a single mom but shit gets weird when Dion starts to manifest several mysterious, superhero-like abilities.
Release date: October 2019 
NETFLIX TELEVISION EVENT
El Camino: A Breaking Bad Movie
The big one. The 'new subscriber' bait that Netflix has worked so hard on. Written and directed by Breaking Bad creator Vince Gilligan, the 'Netflix Television Event' El Camino: A Breaking Bad Movie follows fugitive and all-around badass Jesse Pinkman (Aaron Paul, duh) as he runs from his former captors, the law and his past.
Release date: 11th October 2019
ORIGINAL FILM
The Laundromat
A big hit at this years Toronto International Film Festival, the Laundromat stars the elegant Meryl Streep as Ellen Martin, who begins investigating a fake insurance policy – only to find herself whisked quickly down a rabbit hole of corruption and questionable dealings. Also starring Gary Oldman and Antonio Banderas, there's no shortage of acting chops to be found in this film, so we suggest you try to catch Netflix's latest attempt to take on the ridgy didge studios.
Release date: 18th October 2019
Dolemite Is My Name
We're a little mixed on this one. One the one hand, Dolemite Is My Name stars Academy Award nominee and Golden Globe winner Eddie Murphy, who portrays the real-life legend Rudy Ray Moore; a comedy and rap pioneer who proved naysayers wrong when his hilarious, obscene, kung-fu fighting alter ego, Dolemite came on the scene. On the other, Eddie Murphy really took a sharp turn down 'shitty film' lane a few years back, producing a whole load of total crap that we wished he hadn't. But in the end, you'll have to make up your own mind.
Release date: 25th October 2019
ORIGINAL COMEDY
Jenny Slate: Stage Fright
Jenny Slate's first Netflix original comedy special 'Stage Fright' will be a mix of her stand-up set, as well as personal clips of her childhood and interviews with her family – a refreshing take on the traditional 'tight 45', that we'll have to admit we're pretty keen to check out.
Release date: 22nd October 2019
Arsenio Hall: Smart & Classy
Veteran entertainer, Arsenio Hall is making his Netflix comedy special debut with Smart & Classy. A reflection on stand-up in today's political climate, the filming of Coming to America, winning "Celebrity Apprentice," his favourite drug, and more, Smart & Classy will undoubtedly serve up at least a few laughs.
Release date: 29th October 2019
ORIGINAL DOCUMENTARY
Living Undocumented
With the straightest face we can muster: Living Undocumented is brought to you by Executive Producer Selena Gomez and will follow eight undocumented immigrant families who volunteered to tell their stories at great personal risk, revealing the high cost many must pay to try and live the American dream. But in all seriousness, good on you Selena, this documentary is undoubtedly poignant in today's political landscape, so be sure to check it out.
Release date: 2nd October 2019
Little Miss Sumo
And now for something a little bit lighter! Banned from competing professionally, sumo wrestling champion Hiyori will confront obstacles inside and outside the ring in an attempt to change the rules of Japan's national sport and fight gender inequality. To that we say; celebratory California rolls and saké, all round.
Release date: 28th October 2019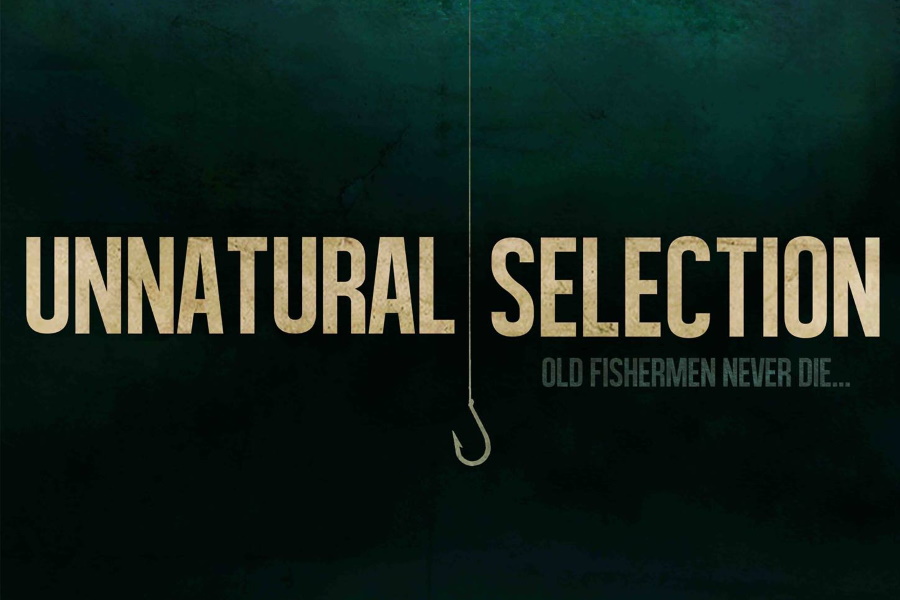 Unnatural Selection
For those who have seen Gattaca, the Unnatural Selection documentary from Netflix will sound rather familiar. Speaking with pioneers in gene-editing techniques and artificial intelligence, we'll be taken on a journey of the confronting ethical and technological challenges that humanity is now facing.
Release date: 18th October 2019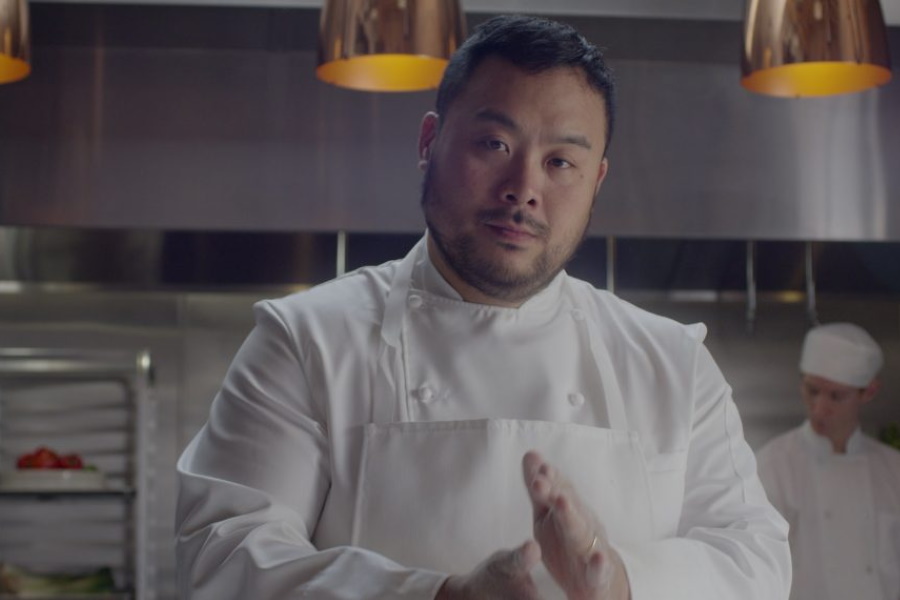 Breakfast, Lunch & Dinner
Calling all foodies: each episode of Breakfast, Lunch & Dinner will feature the master himself David Chang accompanied by a different celebrity guest exploring a single city, its culture and its cuisine – to ensure each mealtime is given the limelight it deserves. For those who don't know David Chang, he is the man behind Momofuku Seiobo, so expect to salivate uncontrollably.
Release date: 23rd October 2019
ORIGINAL ANIME
Seis Manos
Set in Mexico during the 70s, Seis Manos centers on three orphaned martial arts warriors who join forces with a DEA agent and a Mexican Federal to battle for justice after their beloved mentor is murdered on the streets of their tiny border town – if only the real-life DEA would wise up and start recruiting ninja's IRL.
Release date: 3rd October 2019