16 Common Activities' Coronavirus Risk, Ranked By a Doctor
In most of Australia (sorry Victoria), life is slowly evolving into a new sort of normal. However, the COVID-19 pandemic is still accelerating internationally, and Australia remains at risk of community transmission. To make sense of what you can and can't do, we've gone right to the source. Seeking advice from a doctor, we've uncovered the simple things you need to know around how you can get out and about doing some common activities while minimising the risk of COVID-19.
You'll also like:
33 Places You Can Buy Face Masks in Australia
Melbourne's Tough New Lockdown Restrictions Explained
What are Non-Essential Services? A Full List of Australia's Essential Businesses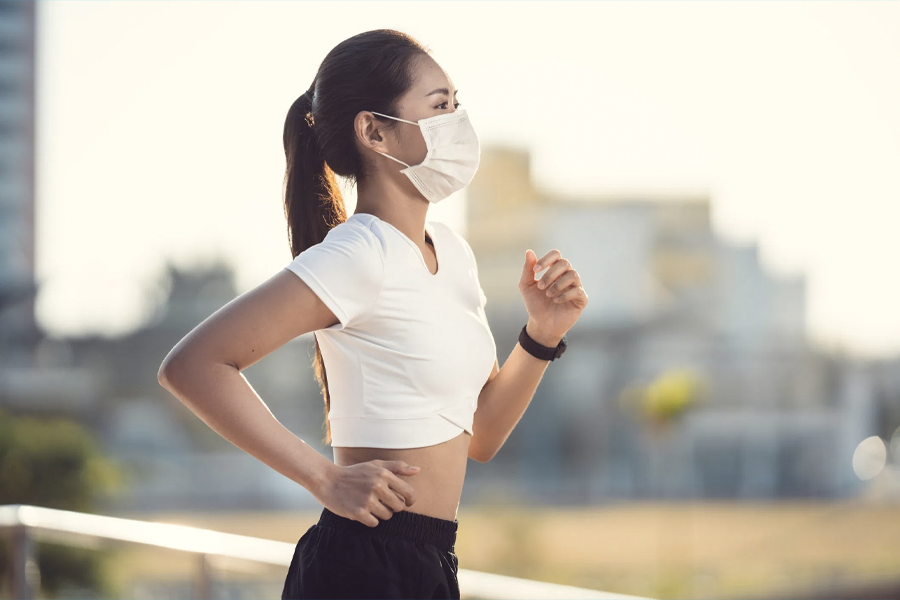 The Basics
Before we delve too deep into the high-risk activities, it bears reminding the simple facts of COVID-19 mitigation. Irrespective of whether you are engaging in a high-risk or low-risk activity, if you choose not to follow the basic safety requirements, you will be jeopardising your health. Here are the basics for preventing the spread of COVID-19;
Practice Social Distancing – This may be the most used phrase of 2020, but for good reason. It is a very effective way of minimising your risk of contracting COVID-19. When you are out and about in public, aim to stay at least 1.5m away from others.
Good Hand Hygiene – Pick up a little bottle of hand sanitiser, pop it in your pocket, and use it…..often! Make sure your hand sanitiser has at least 60 per cent alcohol to be effective against COVID-19
Wear a mask – In situations where social distancing is not possible, pop on a mask. There is a growing body of evidence that supports the use of masks to minimise the risk of transmission in high-risk situations. Any face-covering is better than none, but ideally, aim for a mask with three layers and a waterproof outer layer. You can find more masks available to purchase here.
Socialise outdoors if possible – The risk of transmission of COVID-19 is reduced in open and outdoor environments.
Stay home if you are unwell – Get tested and encourage those around you to do the same.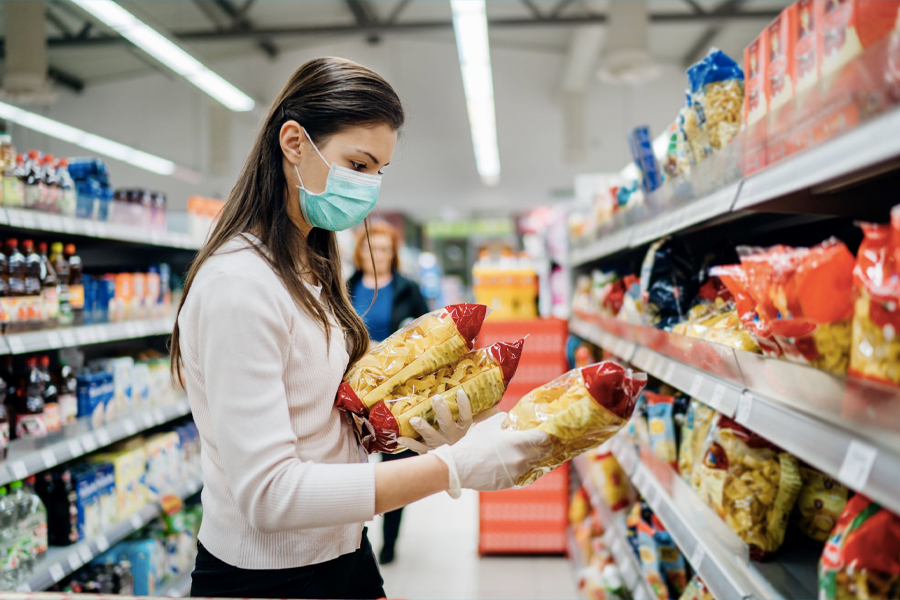 The Specifics
When it comes to reducing the potential spread of the virus, certain activities are more dangerous than others. It pays to understand not only what you can and can't do under your state's isolation measures, but also what you should and should not do. Many of these activities are legal, however, they should be exercised with caution and common sense.
Here is a list of 16 common activities that may pose a coronavirus risk, ranked by a doctor.
1. Borrowing Books From the Library
Aim for a quick visit, minimise handling of unnecessary books, keep your distance from other library-goers and wash your hands before and after visiting. Contamination of objects is not thought to be a major source of COVID-19 transmission, so this is likely to be a low-risk activity.
2. Seeing Your Doctor
It is important to continue to take care of your health and see your doctor as needed despite the COVID-19 pandemic. Some medical practices are offering telehealth or phone consultations so it is worthwhile checking to see if this is an option for you. If you need to attend in person many medical practices are requiring staff and patients to wear a mask and you may have your temperature taken before you enter the practice. Consider waiting in the car or outside and ask the receptionist to phone you when the doctor is ready to see you to avoid the waiting room. If you have any cold or flu symptoms, please notify staff in advance so you can be isolated from other patients.
3. Visting a Playground With Your Kids
Avoid crowded playgrounds and wash your hands before and after each visit. Better yet, consider kicking a ball in the park, going for a bike ride or scooter, or finding a quiet corner of the beach to minimise risk even further. If you are planning a play date with other kids at the park, check-in with the other family to make sure all kids are healthy and symptom-free before the meetup.
4. Supermarket Shopping
We will all need to get food and groceries at some point, so while this is an essential activity, it also associated with some risk due to exposure to large numbers of people. To minimise your risk of catching COVID-19 at the shops, write a list so you can make your shopping trip as fast and efficient as possible, try to minimise the number of stores you need to visit, shop at off-peak times, leave the kids at home, wear a mask and wash your hands after your visit. In hot spot areas, consider wiping down your groceries and washing your fruit and veggies before putting them away.
5. Hairdressers and Beauty Salons
These activities are indoors and involve situations where social distancing is impossible. If it is absolutely necessary to attend, aim for a salon which requires masks, is regularly cleaned, and is as large and well ventilated as possible. Make sure all staff wash their hands before your treatment.
6. Seeing a Movie
Movie theatres have good and bad aspects…..it is easy to socially distance by sitting away from others and people aren't talking or moving around during the movie. But, it is indoors for over two hours, and the role of air conditioning in spreading COVID-19 is poorly understood. On balance, I'd suggest Netflix or Disney Plus at home instead.
7. Eating at a Café or Restaurant
Restauraunts have unfortunately been the source of several recent clusters in NSW. They are often indoors, you can't wear a mask while eating and adequate social distancing isn't always possible. Consider getting take away and eating at a home or having a picnic instead. If you do need to eat in a restaurant, choose outdoor seating if possible, make sure you sit away from other customers, pick a restaurant where the staff are wearing masks, and make sure that the restaurant has a COVID safe plan they are sticking to. Be sure to give accurate details to the restaurant to make sure contact tracing is possible if there is an exposure while you are there.
8. Hosting or Attending a Dinner Party
Keep numbers small, have hand sanitiser widely available, and make sure no guests attend if sick. To further minimise risk, pick up some wine glass markers to ensure glasses don't get shared, assign seats, and serve food onto individual plates in the kitchen rather than family-style at the table.
9. Playing Sport
Minimise risk by picking outdoor sport with natural social distancing…..think tennis, kicking a ball with mates in the park, or an outdoor jog with a friend. Avoid close physical contact and indoor sports.
10. Swimming at a Public Pool
Chlorine kills COVID-19, so the pool itself is likely safe. However avoid peak times, and skip the change rooms after your swim – shower at home instead.
11. Domestic Flights
Flying is made a little difficult by border closures at present, but if you do need to fly, pick a window seat and sit away from others if possible. Be sure to wear a mask, wash your hands often and carry some disinfectant wipes to sanitise your seat, armrests and tray table. Or better yet, consider a road trip.
12. Visiting Elderly Family Members
Older people and those with multiple medical conditions are most at risk of getting severely unwell or dying from COVID-19 so it's important we protect this vulnerable group in our society. However, social isolation and loneliness can also be detrimental to mental and physical health. Regular phone or video calls are obviously less dangerous than meeting in person, but if you do meet up, ensure you wash your hands before your visit, practice social distancing, meet outdoors if possible, and definitely don't visit if you are at all unwell.
13. Getting Back into the Office
Many companies are encouraging staff to gradually return to the office in a COVID safe manner. Some offices are enforcing staggered days or start and finish times. If you do head into the office ensure there is access to hand sanitiser at work, avoid crowded lifts or lunchrooms, and sit 1.5m away from your colleagues. Long meetings in enclosed rooms are still best avoided.
14. Catching Public Transport
While best avoided if possible, if you do need to catch a train or bus, travel at off-peak times, sit away from others, wear a mask, and sanitise your hands before and after your ride.
15. Working Out at the Gym
Heading to the gym is a higher risk activity as it is indoors, with heavy breathing and shared equipment. Exercise outdoors or at home if possible, or if you do need to hit the gym, try to attend during an off-peak time, sanitise equipment before you use it and consider wearing a mask. It might be a bit hot and uncomfortable but wearing a mask while exercising is not dangerous and will not limit your breathing.
16. Meeting Mates for a Drink at the Pub
Catching up with mates at a private home for a beer is safer than the pub, but if you are in desperate need of a schooner or two, head to an outdoor beer garden, social distance away from other groups, wash your hands often and pop on a mask when you are in crowded areas such as near the bar. Avoid enclosed indoor areas such as the pokie room.
You'll also like:
33 Places You Can Buy Face Masks in Australia
Melbourne's Tough New Lockdown Restrictions Explained
What are Non-Essential Services? A Full List of Australia's Essential Businesses
General FAQs
Can I still fly on a plane?
At present, travel is possible in domestic circumstances, however, the risk of contraction can be quite hight. It is best to avoid where possible.
Is going to the gym during the pandemic dangerous?
As the gym is indoors, relies on shared equipment and venue space, it might not be the safest place to visit during the COVID-19 lockdown.
Is catching public transport dangerous?
Being in close proximity to another other than ou partner or family can put you at risk of contracting COVID-19. For this reason, the Victorian Premier has encouraged all employees to work from home where possible.