A year of lockdowns and other world events has sparked investment fever amongst a new generation of income-earners. Over the past 12 months, markets have experienced a bit of a rollercoaster ride, to say the least. Pair that with a never-ending slew of investment apps – many of which promise zero fees and other perks – and it's no wonder that the market itself is continuing to skyrocket.
On the other hand, there are still plenty of built-in risks to investing. That's especially true with novice traders, who are the most likely to lose money when a stock plummets or a bubble pops. As it turns out, however, there's an increasingly popular way to help avoid this very pitfall. It goes by the name of copy trading (aka social trading or mirror trading) and it gives you the investing power of a seasoned pro. Here's everything you need to know about this wonderful concept.
What is Copy Trading?
Put simply, copy trading allows you to mimic the investment strategies of a more experienced investor. Ideal for beginners but just as beneficial to experts, copy trading makes perfect sense for anyone who wants to make money in the stock market without needing the requisite time or knowledge to invest themselves. Thanks to this service, your trades automatically shadow those of a person who does want to spend all day reading about companies and looking at charts. So basically, when their shares are in profit, yours will be as well. And relatively speaking, they're almost always more likely to perform better than some newbie!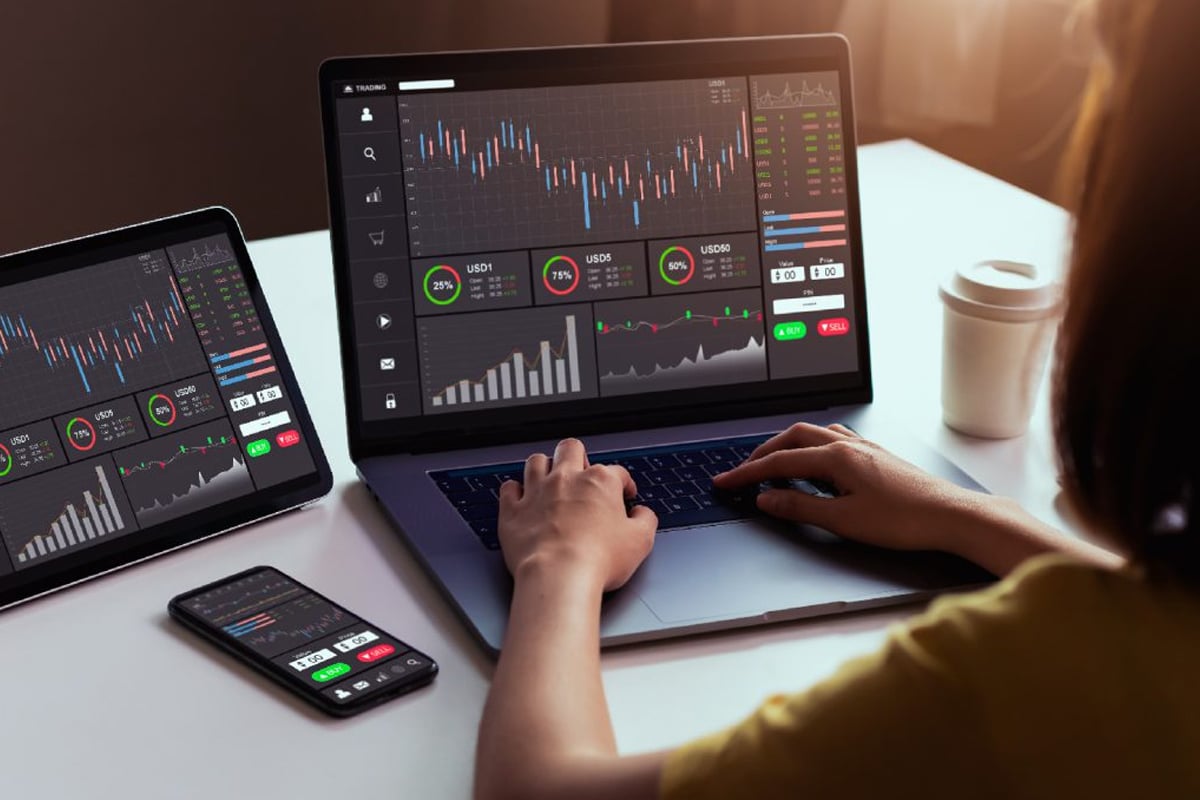 Is Copy Trading Profitable?
Few people have earned more profit over the last decade than those who know how and when to invest their money. We're not talking about the random guy who invested 20k in Amazon back in 2010 and now declares himself a stock wizard, rather the diligent investors who have educated themselves about the markets. Not only do these people speak the language, but they make a habit of educating themselves on specific companies and market trends at large.
By shadowing their moves, you're in a much better position to be profitable. Is profit guaranteed? Of course not. But you knew that as soon as you saw the words "stock market." On the other hand, your odds of making a profit substantially increase when you put your faith in a seasoned investor.
We should also add that it's not just beginners who set up copy trading accounts. Even successful traders will often copy trade and for multiple reasons. For starters, it can save time while making money. It also functions as a form of market research in that you can capitalize by copying someone who has knowledge of a different asset class, sector or geographical region. Lastly, it may help an old pro develop new strategies in the modern world.
How to Copy Trade Successfully
There have never been more copy trading platforms or brokers than there are at this very moment. However, not every path will result in the same amount of profit. In order to copy trade successfully, you may have to put in a little legwork during the earliest stages of your journey. Be sure to look for the following:
A platform you can trust. The best copy trading platforms should be equal parts accessible, reputable, and transparent. Make sure they're fully regulated as well.
A broker with similar goals. By tracking the moves of a given broker, you can establish their patterns, profits, goals, experience, and risk levels, amongst other things. Determine what kind of goals and risks you want for yourself and then proceed accordingly.
Keep track of your account. Someone else may be doing the heavy lifting, but that doesn't mean you should set up an account and then forget about it. Be sure to follow their progress because anything can happen. Their strategies could change and so too could your goals.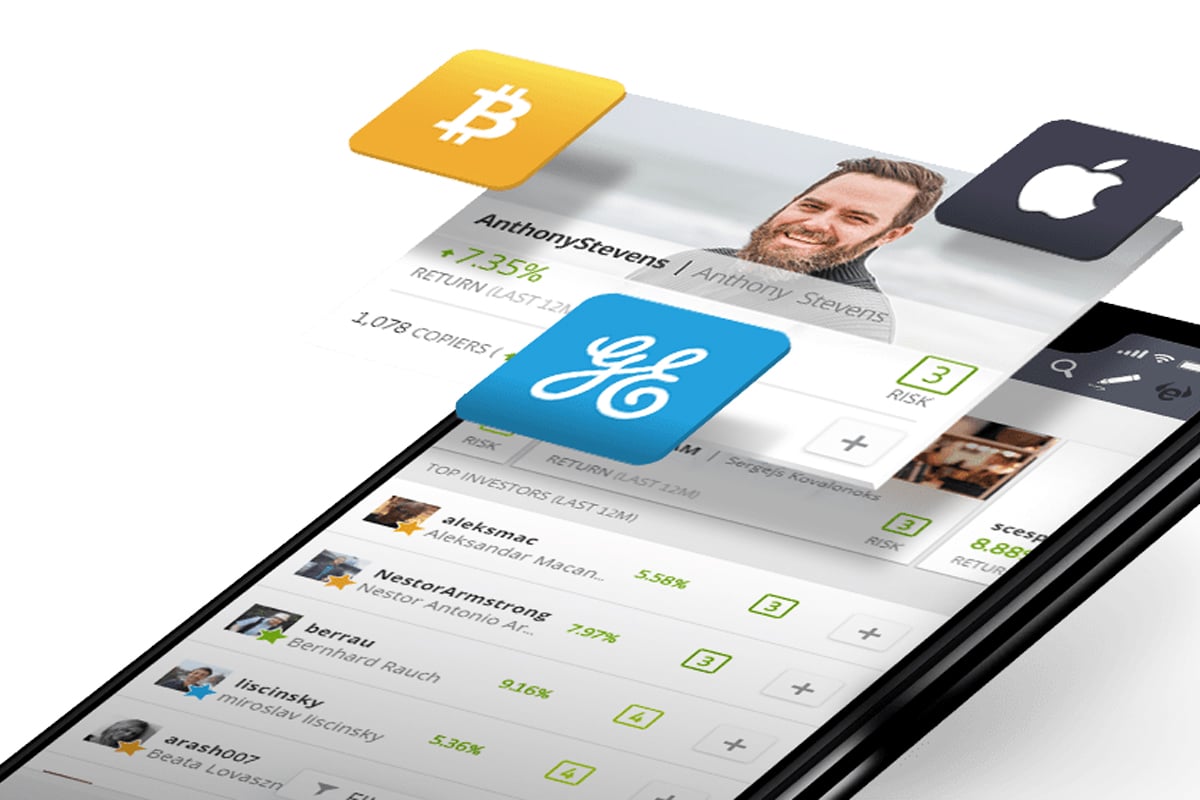 Copy Trading with eToro
No matter what your level of engagement or expertise, eToro is your one-stop-shop for all your investment needs. That includes not just copy trading, but 100% stocks (with $0 commission on US-listed companies), global exchanges, crypto, educational resources, and more. If you're the type who likes to wet his toes before diving in, the company even offers virtual accounts, allowing you to practice investing with $100k.
Copy-trading remains eToro's most popular service and with good reason. Use it to copy successful traders automatically in real-time at no extra charge, whereas the traders you copy get paid directly through the company's Popular Investor Program. There are no management fees or other hidden costs involved. This is copy trading done right.
Going the extra mile, eToro also hosts a thriving social community of like-minded moneymakers. Use it to connect with Aussie-based copy traders such as Hau Ning Ng (username: Haoning Aus), Sharon Connolly (username: Sharonconnolly), and Tomislav Rogulj (username: tommyrogulj). Chat with them about strategy or simply gain their insight before you copy trade with them. You're also welcome to view millions of other trader portfolios, complete with stats, risk scores, and more.
Decades ago, you needed thousands of dollars and personal connections to gain access to an investment expert. Now, you just need US$200 to open an eToro copy trading account. It's for this reason and many others that so many people are getting into the wildly popular investment strategy, which doubles as a social network. May you be one of those people and may the odds be forever in your favour.