Rapid Antigen Tests Delivered: SEND to Deliver RATs
UPDATE: The Send App and company went into liquidation at the end of May 2022 and is no longer available. 
If you thought 2022 was going to be the year that the world reclaimed its sense of normality, you'd be pretty disenfranchised with the first two weeks. Here in Australia, a nationwide shortage of Rapid Antigen Tests (RATs) has seen price-gouging, politicising and civil unrest spring up, even leading to the launch of a Find a RAT website which unearths the elusive tests, but despite the upheaval, grocery delivery app SEND is bucking the trend. The exclusively online, delivery-only supermarket has announced that it is now stocking rapid antigen tests, promising to have the much-needed supplies delivered within 10 minutes of order.
According to the business, which saw a significant increase in use over the recent New South Wales lockdown, app users will be able to add two-packs of the nasal swab DIY home kits to their cart starting from Friday, January 14. Individual orders will be capped at 15 units per person, however, Tim Walsh, SEND, head of buying has confirmed that the RATs will retail at the affordable price-point of $21 per pack (2-pack).
"With a huge percentage of Sydney and Melbourne in isolation at the moment either due to illness or being close contacts, access to groceries, medicines and critical RAT tests is limited right now," Walsh told Man of Many. "We hope to alleviate this stress by getting customers the items they need, when they need them, without needing to leave their homes. We've seen price-gouging across the board when it comes to RATs, but SEND is definitely keeping things affordable."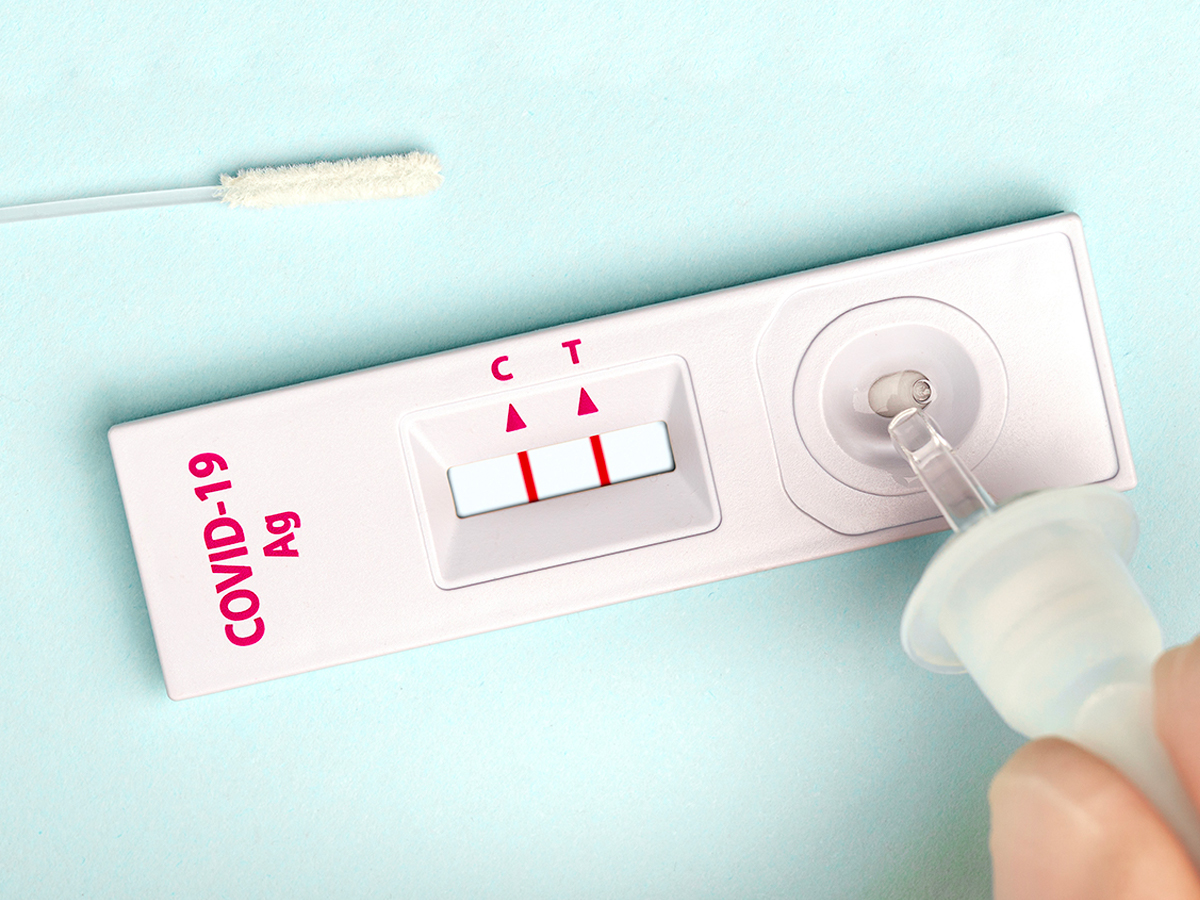 How Does the RAT Delivery Work?
Similar to SEND's current grocery operation, the RAT delivery service will make use of the 'dark store' concept. Designed to send goods to people in 15 minutes and under, as opposed to physically receiving them in store, SEND'S 'SEND Shops' see orders packed in an exclusive warehouse and delivered by drivers. Deliveries can be made up to 2km from each individual SEND dark store and will arrive within 10 minutes, provided you are in the catchment area.
"Just like groceries, RAT tests are currently an essential item for most households. Everyone should have access to these essential items," Walsh said. "Just as our grocery pricing is in line with standard retail prices at supermarkets, our test kits are being sold at RRP. The 10-minute delivery is a bonus which we believe makes us the superior choice for consumers."
How Many Rapid Antigen Tests Does SEND Have?
With allocations in retail precincts exhausted and the entire country eager to get their hands on the tests, the RAT delivery option is a significant boost to the general public. A total of 10,000 OnSite 2pk test kits will be made available to SEND app users across Sydney and Melbourne, with Walsh expecting more to follow. The SEND head of buying also confirmed that popular five-packs will be available to order later in the month as well.
"We have planned carefully with our supplier to ensure no impact to supply however, we recognise the demand is massive and that we are endeavouring to fulfil as many customer orders as possible," he said. "We are managing stock levels on the app in order to ensure reasonable delivery times, meaning the tests will go on and offline. If out of stock, customers are encouraged to check back every 30 minutes."
Where Does the SEND RAT Deliver?
Championing both Sydney and Melbourne CBD, SEND will service a total of 35 suburbs, which Walsh said catered for individuals in isolation, those that are immunocompromised, or families and couples looking to minimise public outings while Omicron runs its course.
"It's SEND's mission to bring its customers the items they need, when they need them. We recognise the importance of access to RAT tests for people in Sydney and Melbourne at the moment and therefore have done our best to secure as much supply as possible, in order to service the people in our catchments," Walsh said.
Here is where you can get RATs delivered via SEND:
RAT Delivery Sydney
Alexandria
Beaconsfield
Zetland
Waterloo
Redfern
Eveleigh
Macdonaldtown
Erskineville
Newtown
St Peters
Darlington
Glebe
Forest Lodge
Annandale
Stanmore
Paddington
Edgecliff
Sydney CBD
Darling Point
Rushcutters Bay
Elizabeth Bay
Woolloomooloo
Darlington
RAT Delivery Melbourne
South Melbourne
South Wharf
Southbank
Albert Park
St Kilda
East Melbourne
Collingwood
Fitzroy
Abbotsford
CBD
General FAQs
Can you get RATs delivered?
Grocery delivery app SEND has confirmed that Rapid Antigen Tests are now available for delivery through its platform. App users will be able to add two-packs of the nasal swab DIY home kits to their cart starting from Friday, January 14 2022.
How much is RAT delivery?
Through SEND's grocery delivery app, Rapid Antigen Tests are pierced at $21 per 2-pack.