8 Best Flower Delivery Services in Sydney to Spoil Mum This Mother's Day
Run out of time to get mum that special something for Mother's Day? The tried and tested win is always flowers. No matter what they tell you, every mum loves copping a fresh bouquet of roses, tulips or daffodils in time for her big day. But rather than scouring every florist in Sydney in search of some moderately-priced assortments that will no doubt die in a matter of days, you should be seeking out the latest and greatest innovation, flower delivery services.
You'll also like:
18 Best Cake Shops in Sydney
15 Best Markets in Sydney
16 Best Wine Bars in Sydney
What are Flower Delivery Services?
Perfect for the uninspired, flower delivery services allow you to give a special gift to mom without ever needing to be in the room. In most cases, you place an order online, select the arrangement you are after and organise a delivery day. Flower delivery services are super simple and easy to use, plus they make for great gifts outside of Mothers Day. You can spoil your mum on her birthday, your partner on an anniversary or even just spruce up your lifeless apartment with a bit of colour.
Best Flower Delivery Services in Sydney
If you live in Sydney and want your mum to open the door to a fantastic arrangement of fresh flowers for Mother's Day, we've got you covered. There are a bunch (pun intended) of awesome options for flower delivery Sydney siders can enjoy.
Here is a list of the 8 best flower delivery services Sydney has to offer.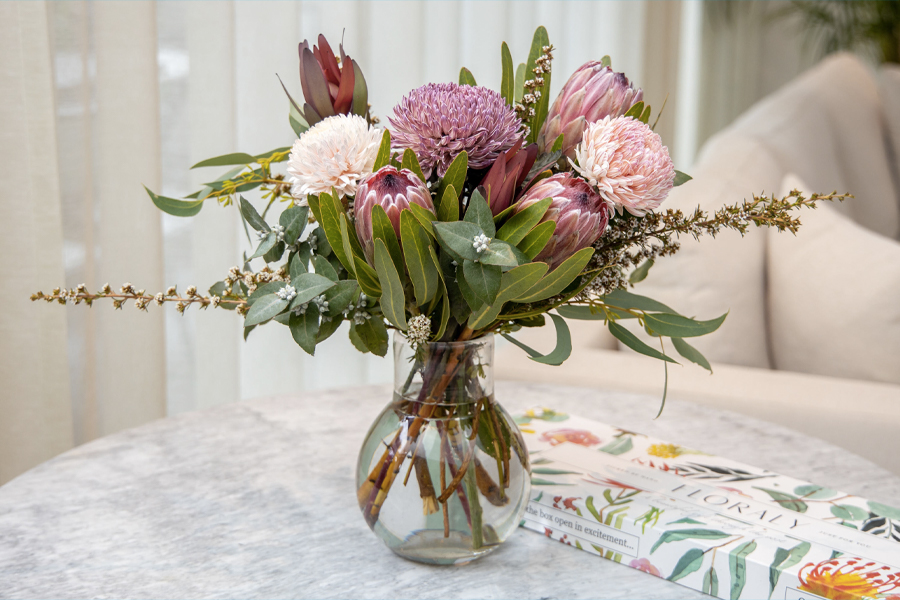 1. Floraly
Starting from as little as $60, Floraly is a great option for your last-minute Mother's Day option. The is one of the best flower delivery services Sydney has produced. Even better, a portion of every order goes to Oz Harvest meaning you are also providing a meal for someone in need.
Price: AUD$60 – $190
Delivery: Sydney Metro
Delivery Time: Next day in 90% of cases
Deal: 10% off first order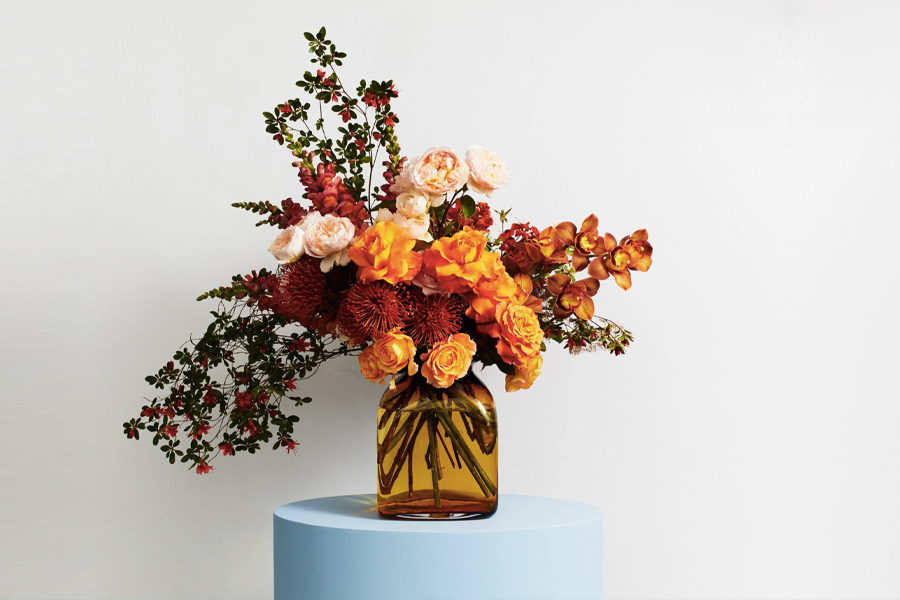 2. Poho Flowers
Potts Point institution Poho Flowers is pretty much a goldmine for everything you would want a flower delivery service in Sydney to offer. The business provides the local community with contemporary floral arrangements for offices, weddings, parties and of course your mum's big day.
Price: AUD$60 – $460
Delivery Time: Same day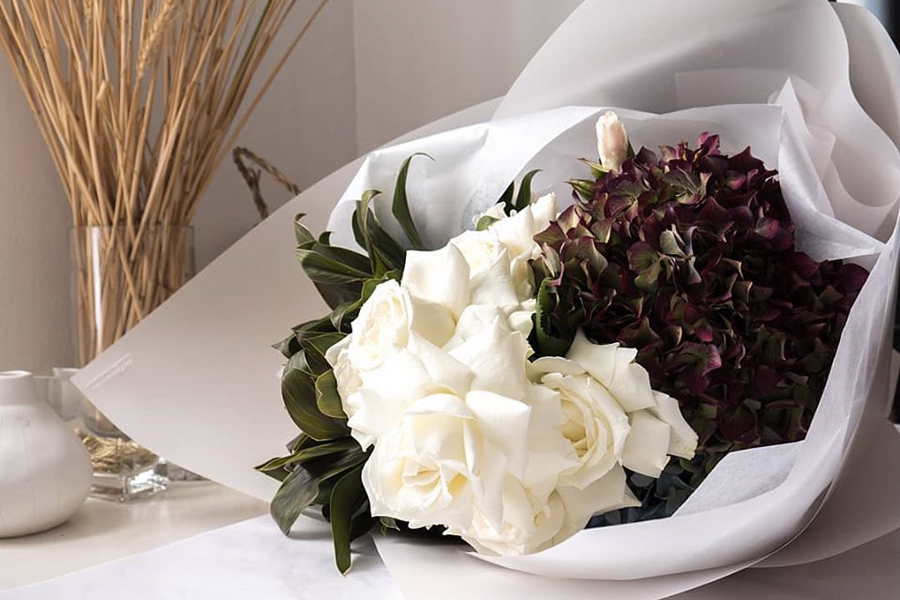 3. My Flower Man
Sydney based florist My Flower Man is owned and operated by locals Kieran Birchall and Georgia Martin. At this flower delivery service in Sydney, you can score some premium gift bunches and seasonal products selected from local growers at the Sydney markets.
Price: AUD$55 – $330
Delivery Time: Same day if ordered Monday to Friday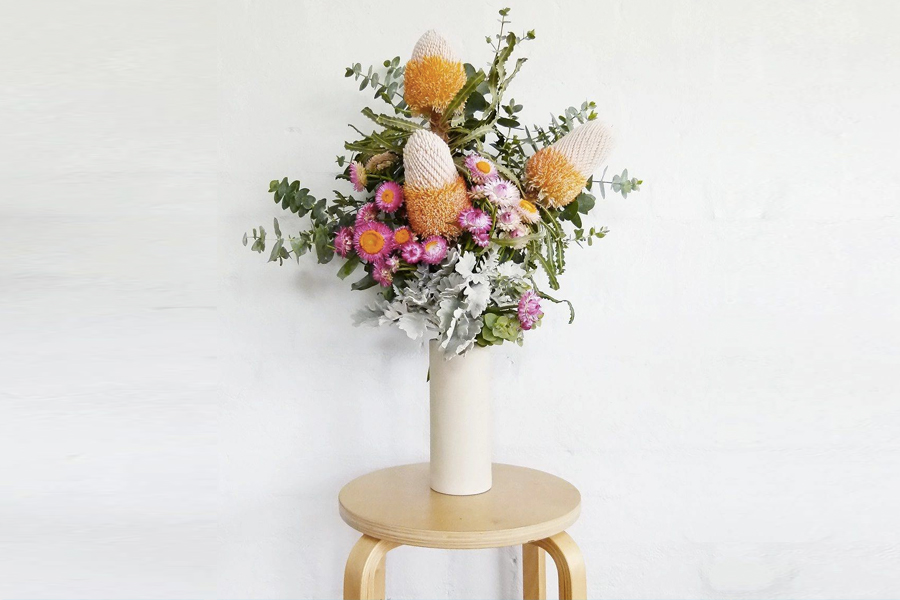 4. Fig and Bloom
Sydney flower delivery service Fig and Bloom offers same-day delivery for its range of beautiful bouquets. The Alexandria-based business offers an enormous selection of ethically grown flowers sourced from Australian farmers.
Price: AUD$80-$410
Delivery Time: Same day if ordered Monday to Friday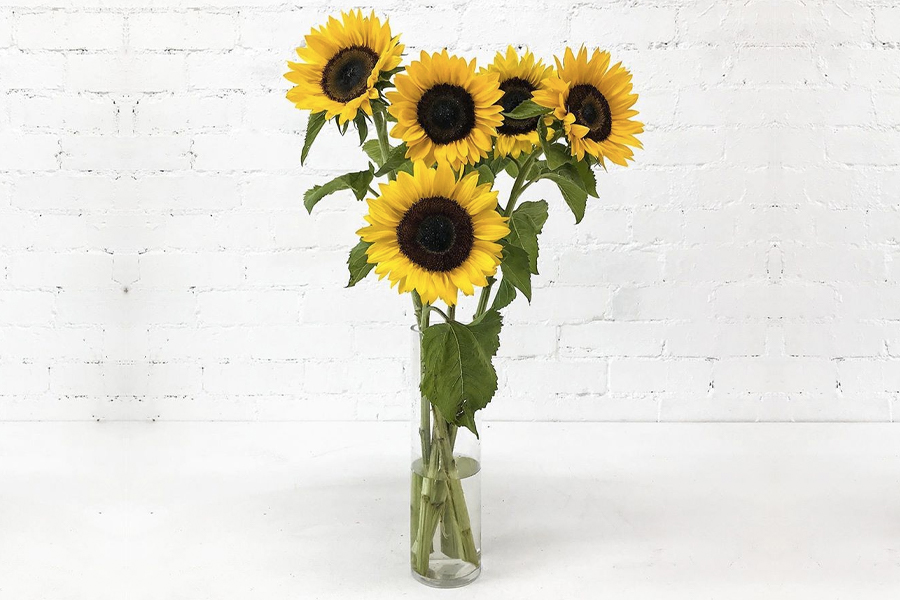 5. Bag a Bouquet
If you're looking for the best flower delivery service Sydney can provide, Bag a Bouquet is about as close as you are going to get. The innovative platform supports local suppliers by giving them a storefront to list their own creative designs and allows customers to find them by searching by the delivery code.
Delivers: Australia wide
Delivery Time: Same day if ordered Monday to Friday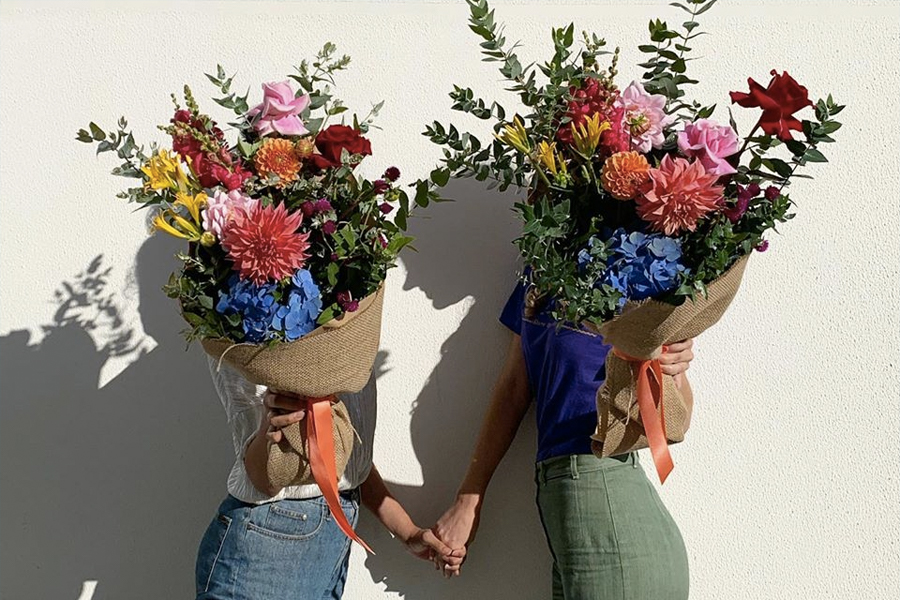 6. Little Flowers
Little Flowers is the kind of business we can all get behind. The locals are dishing out some beautiful and small arrangements in time for Mother's Day, scoring some major points with us.
Price: AUS$35-$130
Delivers: Sydney metro
Delivery Days: Tuesday, Thursday, Saturday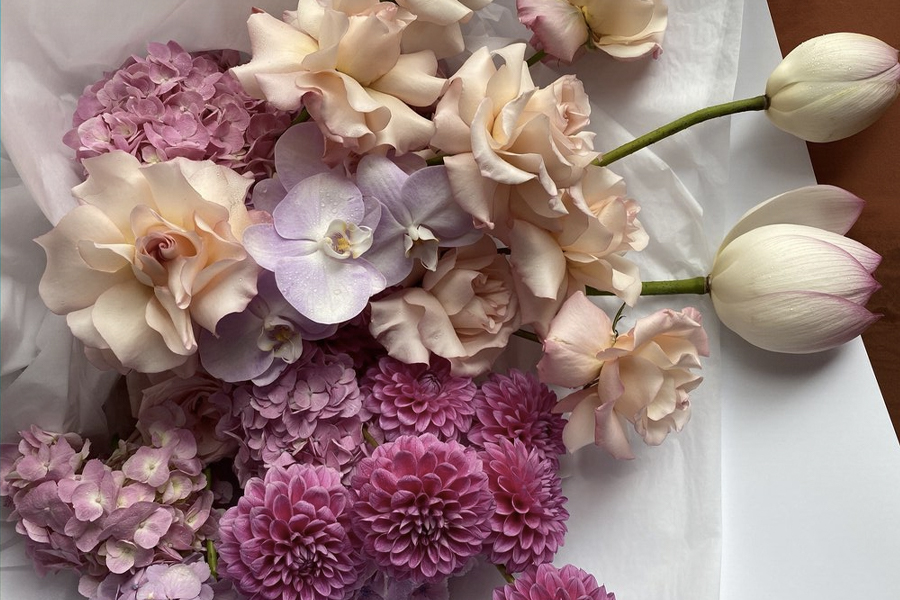 7. My Violet
My Violet offers a curated collection of arrangements perfect for anyone looking to spoil a special someone. This flower delivery service is absolutely stunning and will definitely score you some decent brownie points.
Delivers: Sydney metro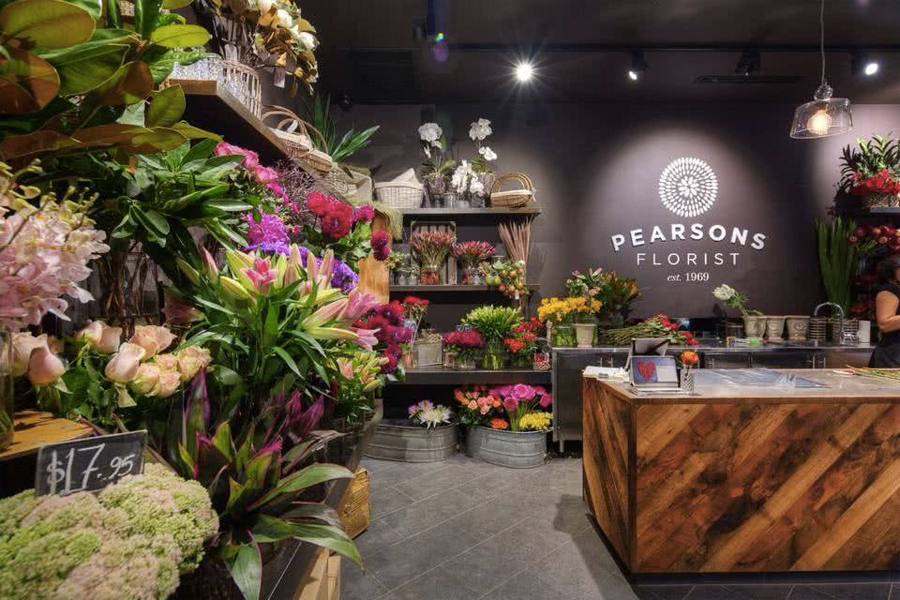 8. Pearson Florist
One of the best flower delivery services Sydney has in its repertoire, Pearson Florist offers some pretty beautiful arrangements. You can score a great bundle for as little as $99, all the way through the to the big daddy at $300.
Price: AUS$99-$300
Delivers: Sydney metro
Delivery Days: 9am-5pm Monday – Friday
How can I send flowers to Sydney?
If you visit the website of a Sydney-based florist of flower delivery service you can have the arrangement sent directly to a Sydney address.
How long does it take for flowers to be delivered?
Many flower delivery services offer same-day delivery, but at peak times like Mother's Day, this may take longer.
How much is a nice bouquet of flowers?
Smaller bouquets of flowers can cost anywhere from AUD$40 all the way through to large arrangements worth in the several hundreds.
You'll also like:
18 Best Cake Shops in Sydney
15 Best Markets in Sydney
16 Best Wine Bars in Sydney