Beer and spirits don't need to be that fallback gift for when you're lacking inspiration. Not when the leading Breweries and Distilleries are crafting delicious conversation starters like those presented below. And what's better is that many are produced right here in Australia. So whether it's an aged, small-batch whisky for the old man to enjoy at the end of a long day or exquisite gear for hosting drinks on the deck, our 2021 Gift Guide for Boozehounds has everything you need to make a lasting impression this holiday season.
More Christmas Gift Guides:
2021 Christmas Gift Guide – The Gamer
2021 Christmas Gift Guide – The Adventurer
2021 Christmas Gift Guide – Tech Head

View all of Man of Many's 2021 Christmas Gift Guides here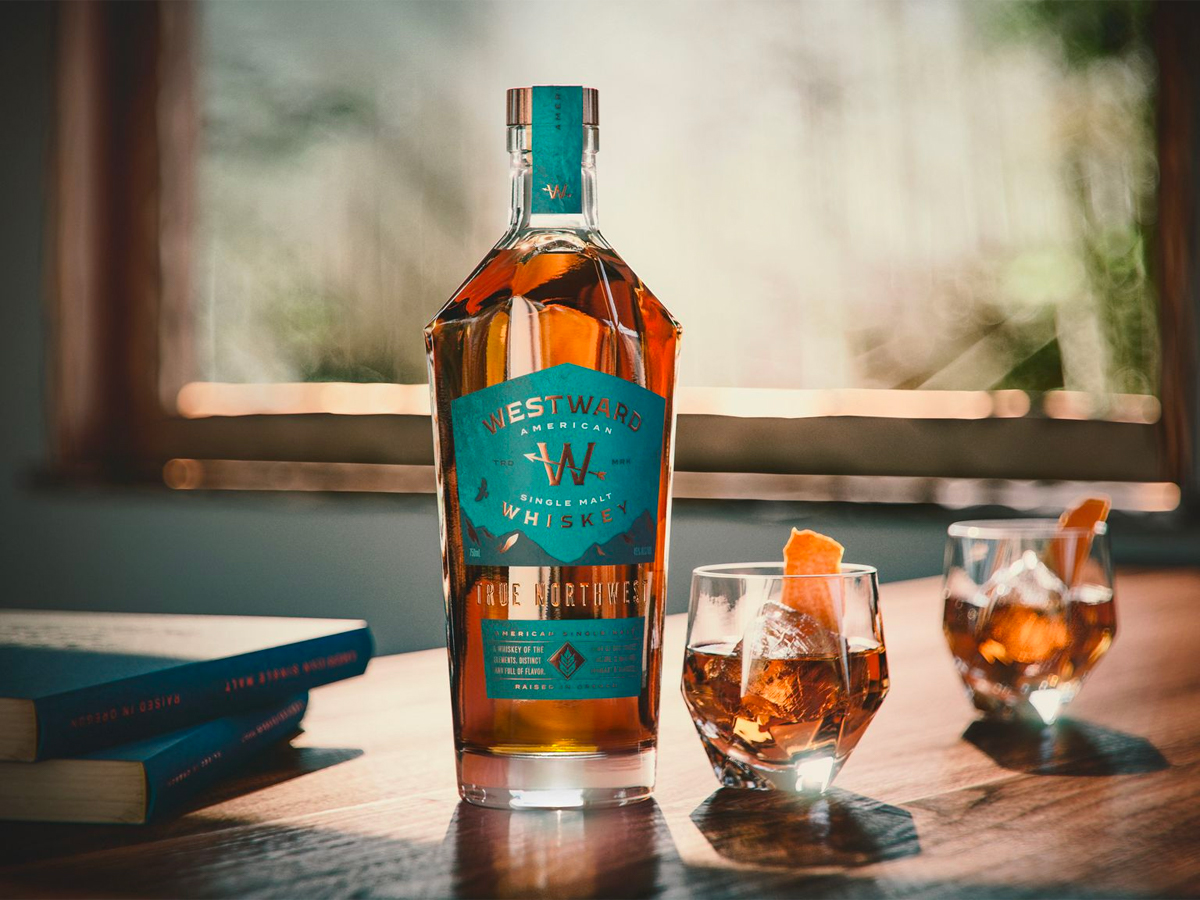 Westward American Single Malt Whiskey
Operating in the heart of Portland, Oregon, Westward Whiskey remains well ahead of America's growing single malt movement. Their unique production process begins with the brewing of artisanal American Ale using malted barley, ale yeast, and slow, low-temperature fermentation. Next comes meticulous distillation, maturation, and blending, to create a rich flavour profile that's quite unlike anything you've ever tried.
It's hard to overstate just how delicious and unique Westward American Single Malt Whiskey tastes as it flows over the palate. Whilst crafted from 100% malted barley, this impeccable spirit won't remind you of the standard fare out of places like Scotland or Japan (or even America). That's partially due to the climate of the Pacific Northwest—where the summers are hot and dry and the winters cool and wet—but also the result of the distillery's pursuit of perfection using the very best ingredients and techniques to build flavour and depth every step of the way.
Again, you'll know you're drinking something special at the very first sip. What begins with blasts of malted grain and silky vanilla culminates with a dark chocolate and a tobacco finish , reminding you of the spirit's beer-based origins. This is America's highest-rated single malt and with great reason. Pick up a bottle now and you can thank us later. – AU$120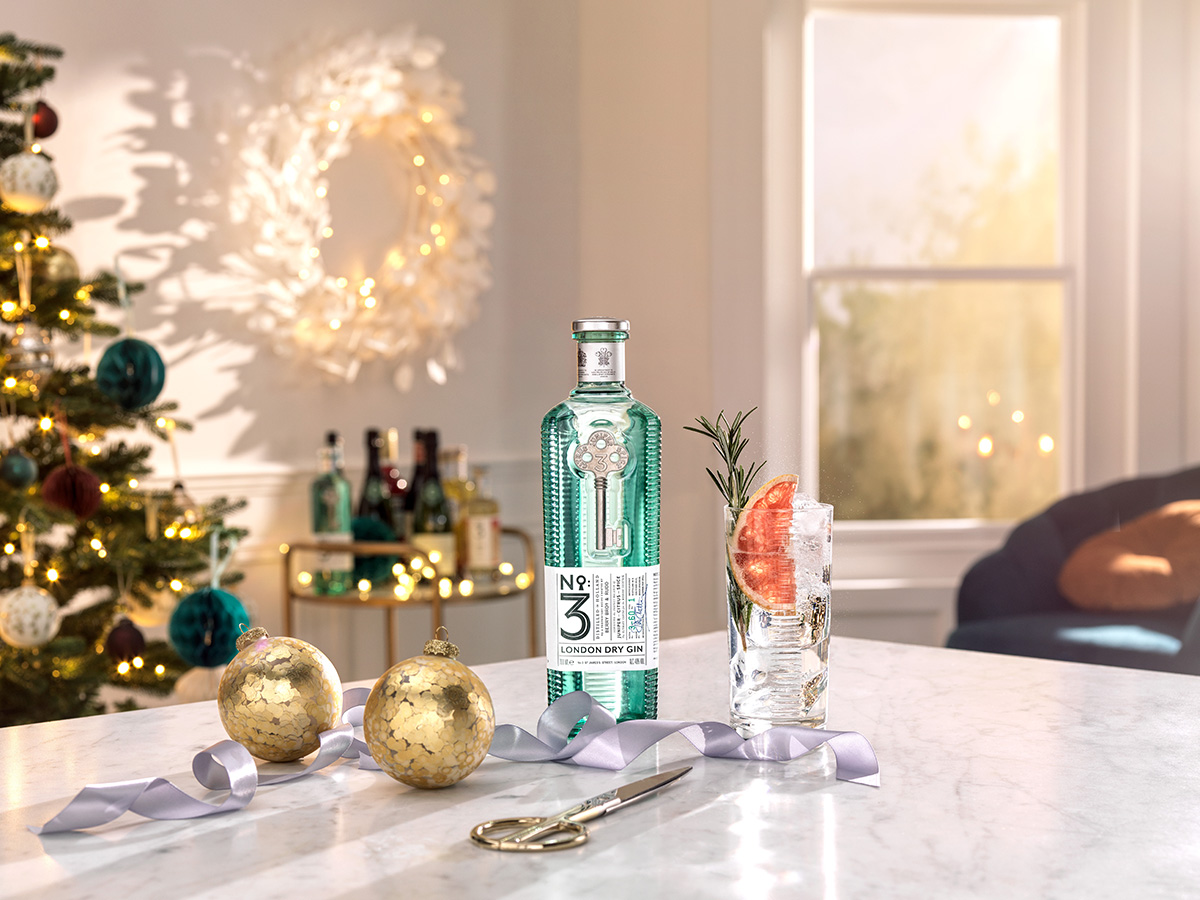 No. 3 London Dry Gin
In partnership with Berry Bros. & Rudd
Why sip on the rest when you can sip on the best? And it doesn't get any better than No. 3 London Dry Gin. Two years in the making, this acclaimed spirit delivers the perfect botanical balance between three key flavours: juniper, citrus, and spice. It comes to us from Berry Bros. & Rudd—i.e. London's oldest wine and spirit merchant—who put their very heart and soul into its creation.
By the way, when we call No. 3 London Dry the "best," we're not using the word lightly. Not only is it the only gin to win 'World's Best' four times at the International Spirits Challenge, but it's the first-ever gin to garner the Supreme Champion Spirit Award, an honour previously bestowed upon aged spirits only. If you're shopping for a gin purist this holiday season, your journey for the perfect gift ends here. – AU$76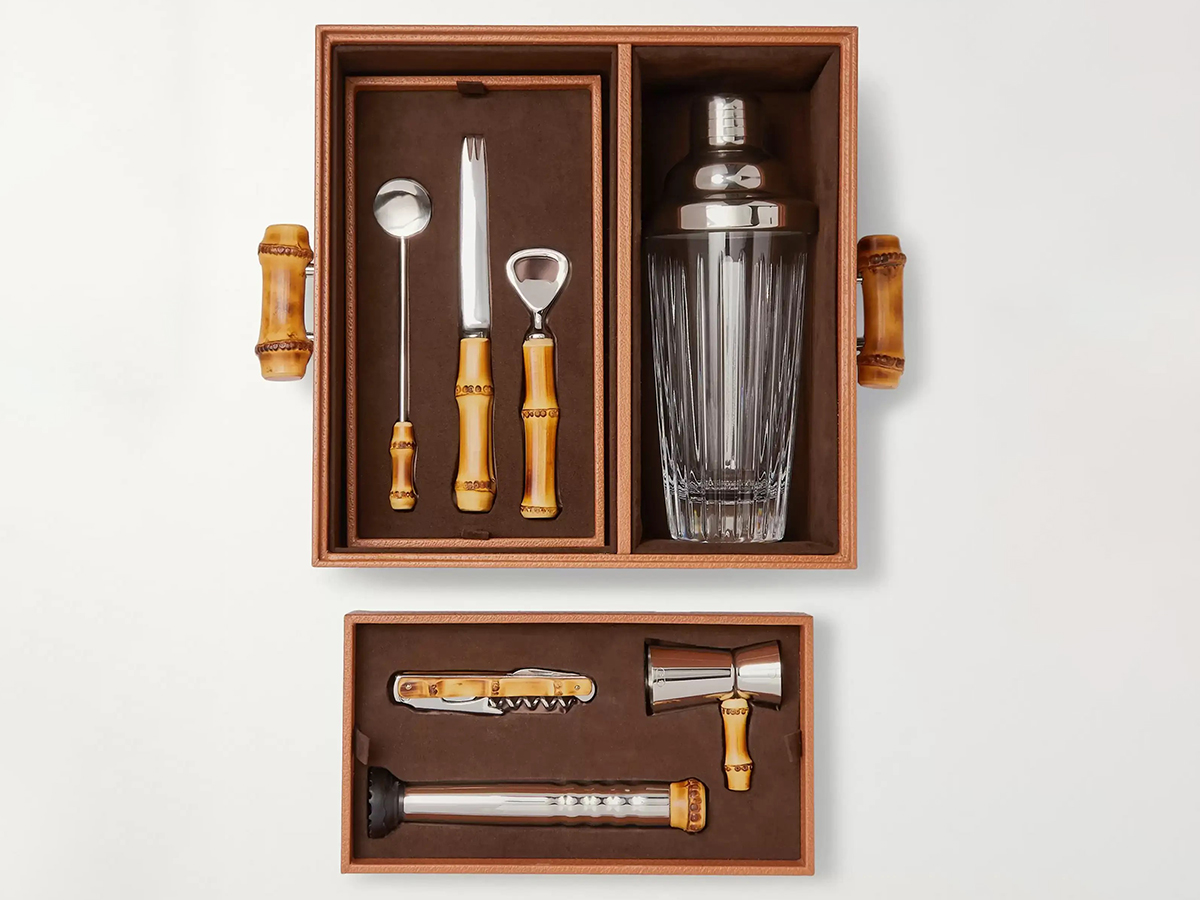 Mr Porter Cocktail set
Cocktail making is a craft that requires serious tools if you're looking to impress or earn the title "Mixologist." Thankfully, Lorenzi Milano's cocktail set can help make it happen. Handcrafted and carved from stainless steel and bamboo, the double lever corkscrew, cap lifter, ice pestle, cocktail spoon, lemon zester and jigger provide everything you need for crafting your favourite beverages. Well, everything minus the booze. The set is encased in a leather-bound box and crafted in the Navigli district of Milan. Fancy indeed! – AU$3,238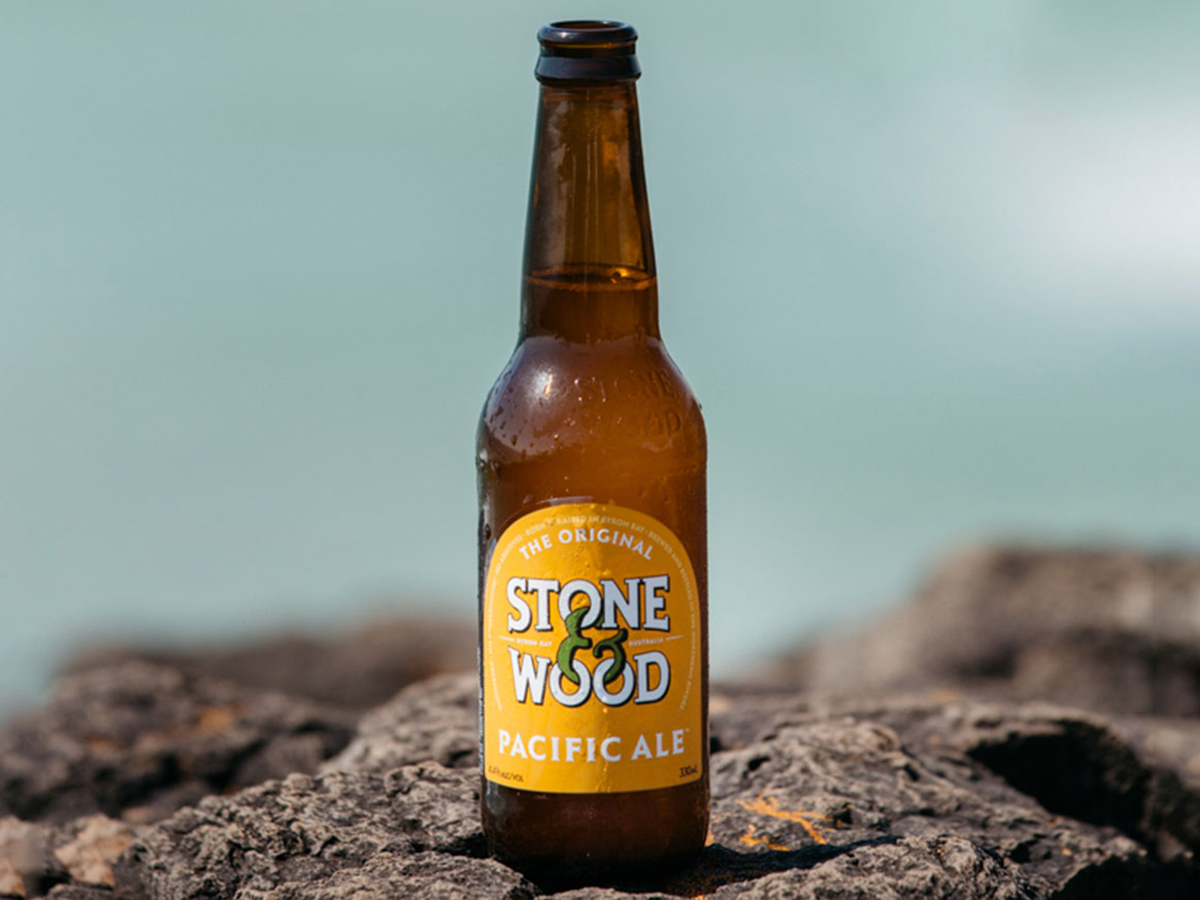 Stone & Wood Pacific Ale
Whip out a case of Stone & Wood on Christmas Day, and it doesn't matter who's receiving it; everyone will be celebrating in a matter of minutes. This modern classic is all about summer. It's inspired by the Pacific Ocean and brewed using Australian barley, wheat and Galaxy hops from Tasmania. This beer is often called "Byron Bay in a bottle" and deserves a place in the fridge or cooler this summer. – AU$76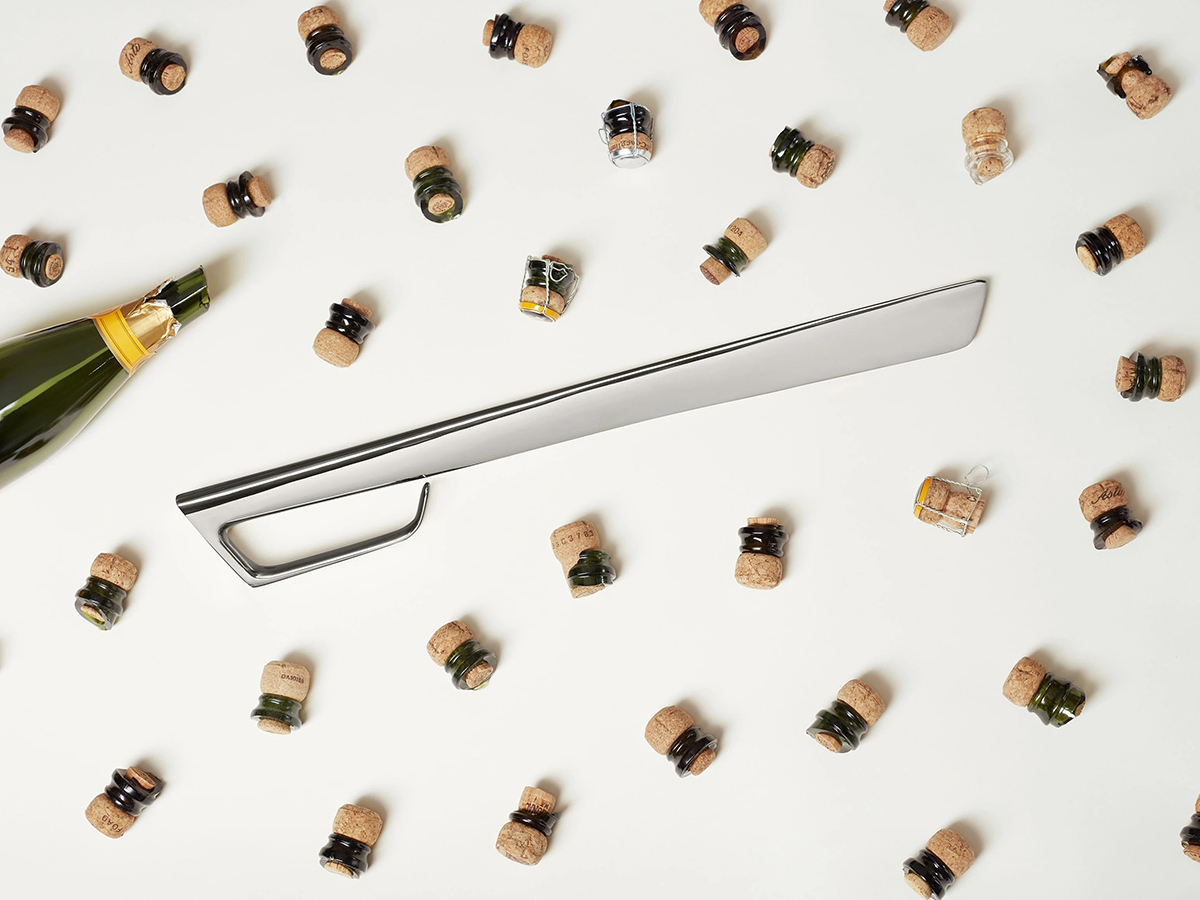 Palace Luxury Goods Champagne Sabre
What is a champagne sabre, you ask? It's a ceremonial sword designed solely to open champagne bottles. Napoleon Bonaparte invented it in the 1700s, or so the story goes. The French call this sabrage, which in English roughly translates to "knifey bubbles." Whatever its origins, this stainless steel blade is perfectly balanced and guaranteed to add theatrics to the dinner party. The accompanying display case encourages you to take in the beauty between bottles. – AU$481.25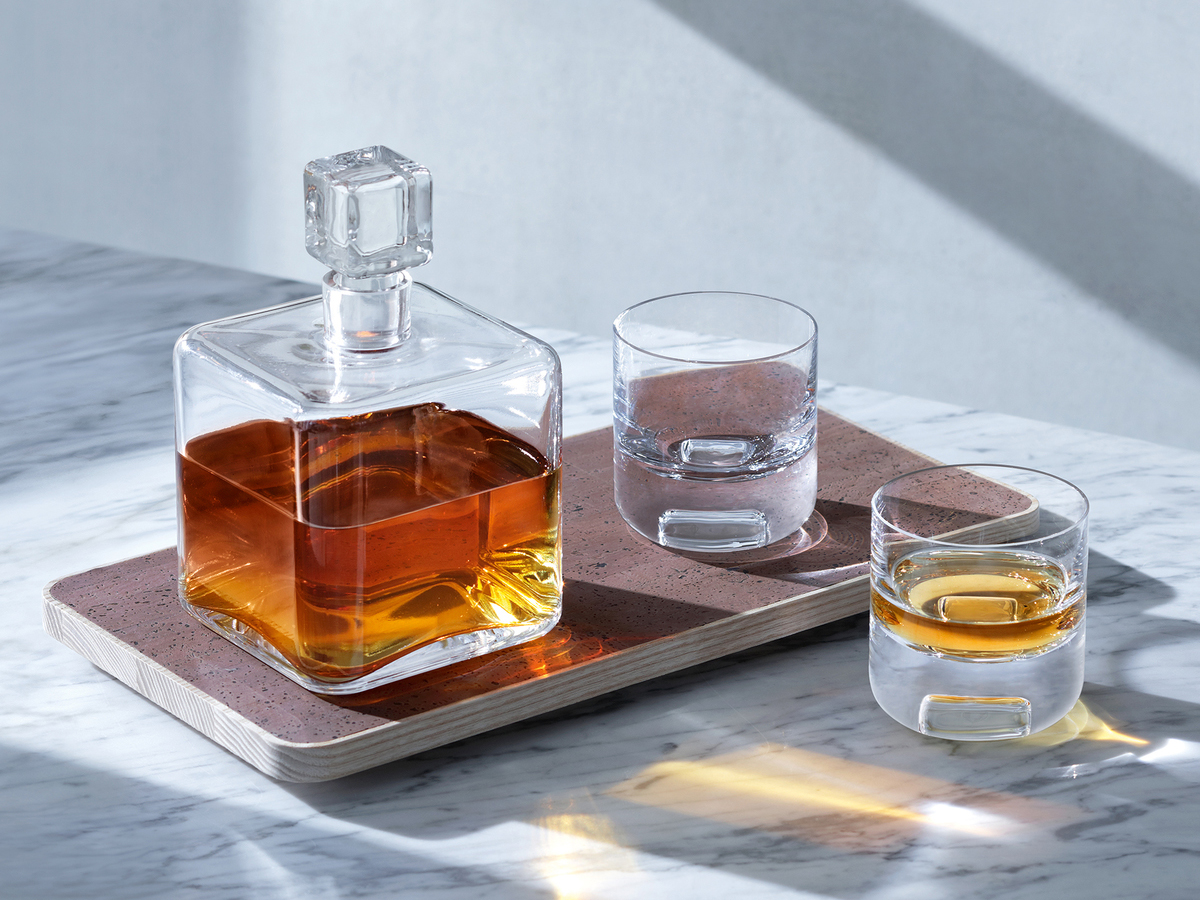 LSA Whiskey Decanter
There's a lot of debate about whiskey and if it improves through oxidation or whether the bottle is the 'finished product'. Either way, we know one thing for sure: whiskey sure looks inviting when presented in a stunning glass decanter. This square expression from LSA International for example. Its clear, mouth-blown construction gives you the perfect canvas to paint a picture in your mind of what it's like to taste the delicious contents. We're making ourselves thirsty writing this one. – AU$182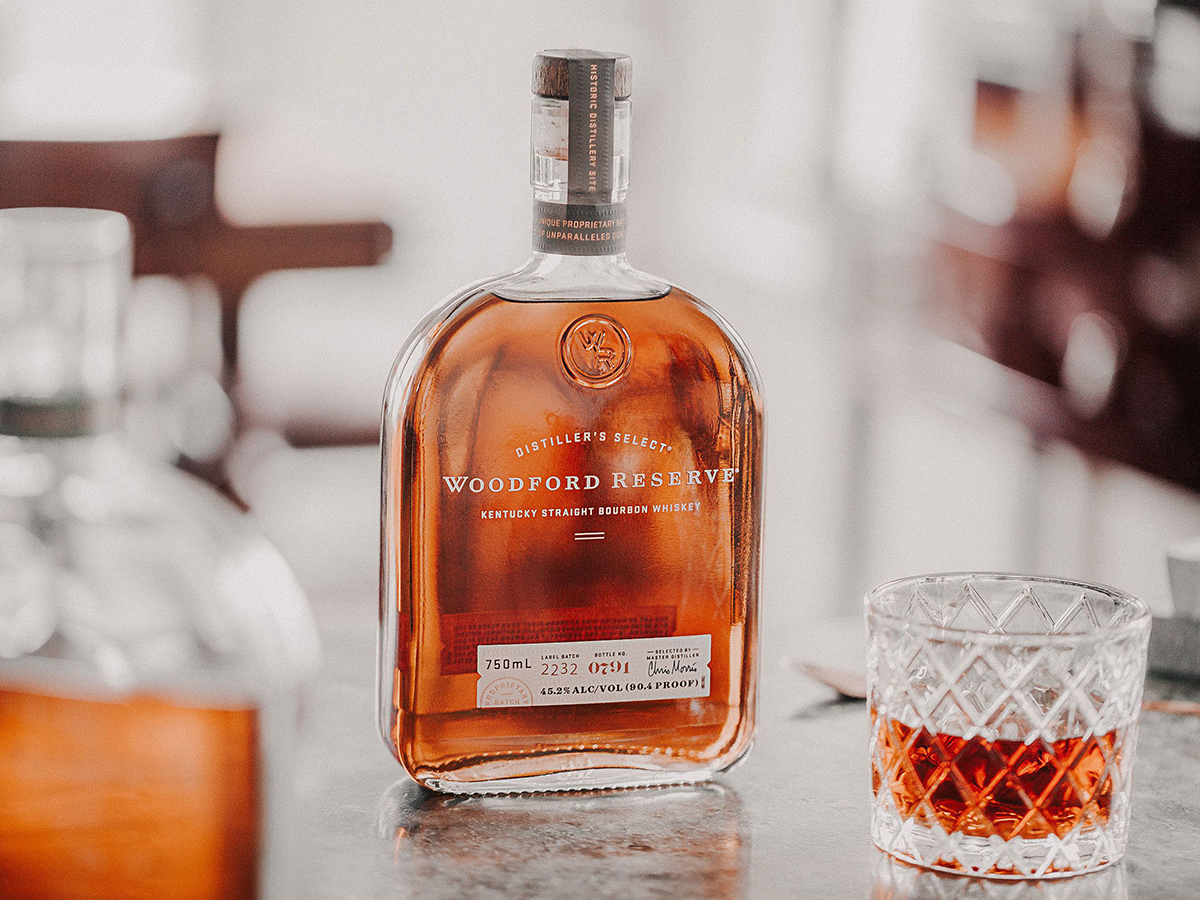 Woodford Reserve Kentucky Straight Bourbon Whiskey
The award-winning Woodford Reserve Kentucky Straight Bourbon is a smooth drop with an almost silky, creamy texture and a unique flavour profile that tantalises the tastebuds. It's a complex charmer comprising more than 200 detectable flavours, including grain, wood, sweet aromatics, spice, fruit and floral notes. Warm and satisfying, gift a bottle to a loved one, but not before purchasing one for yourself – AU$68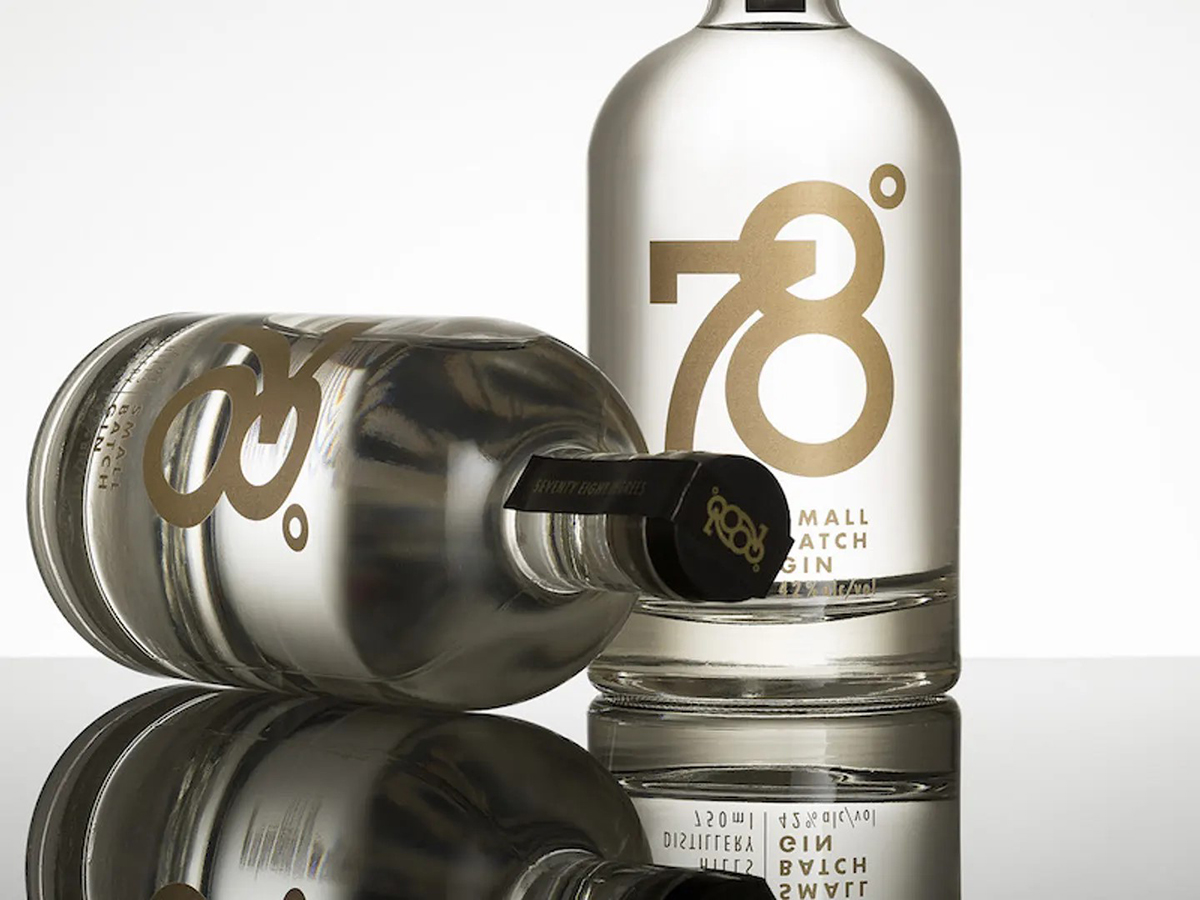 Adelaide Hills Distillery 78 Degrees Small Batch Gin
Produced only in small batches, the multiple award-winning 78 Degrees Gin from Adelaide Hills Distillery is complex and savoury. Made using Adelaide Hills water that's infused with 12 unique botanicals, one sip, and it's clear why this expression earned Gold medals across Australia and the US. Expect coriander spice with a citrus lift and fresh grassy pines notes on the nose. Yum! – AU$66.65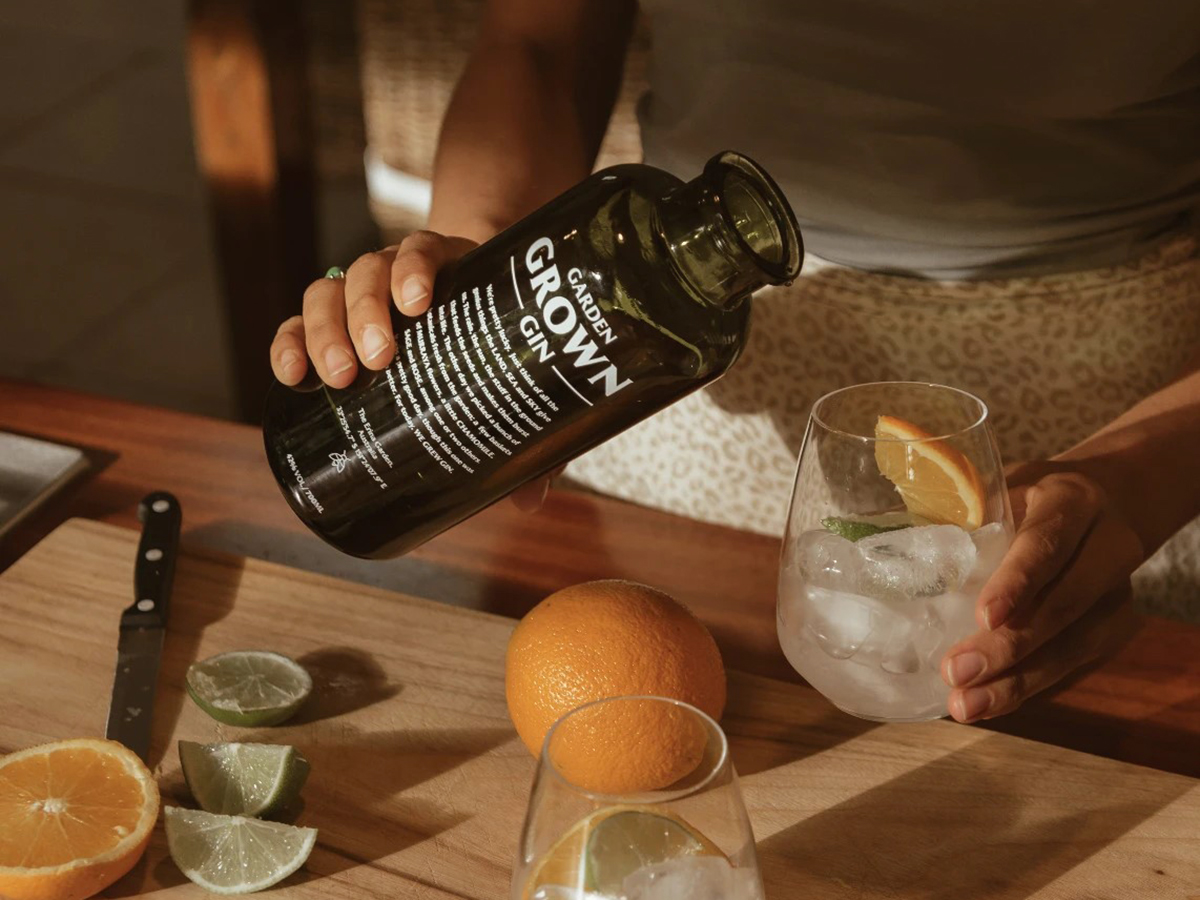 Garden Grown Gin 700mL
Distilled on the Central Coast of NSW, Garden Grown Gin contains the essence of the Australian summer garden. Not the one that's destroyed by tennis balls during backyard cricket, but the garden that provides Juniper, Sage, Rose, Chamomile and the hero botanical Murraya. There are even hints of jasmine, sweet honeysuckle and orange blossom, making this gin a feast for the senses. – AU$73.35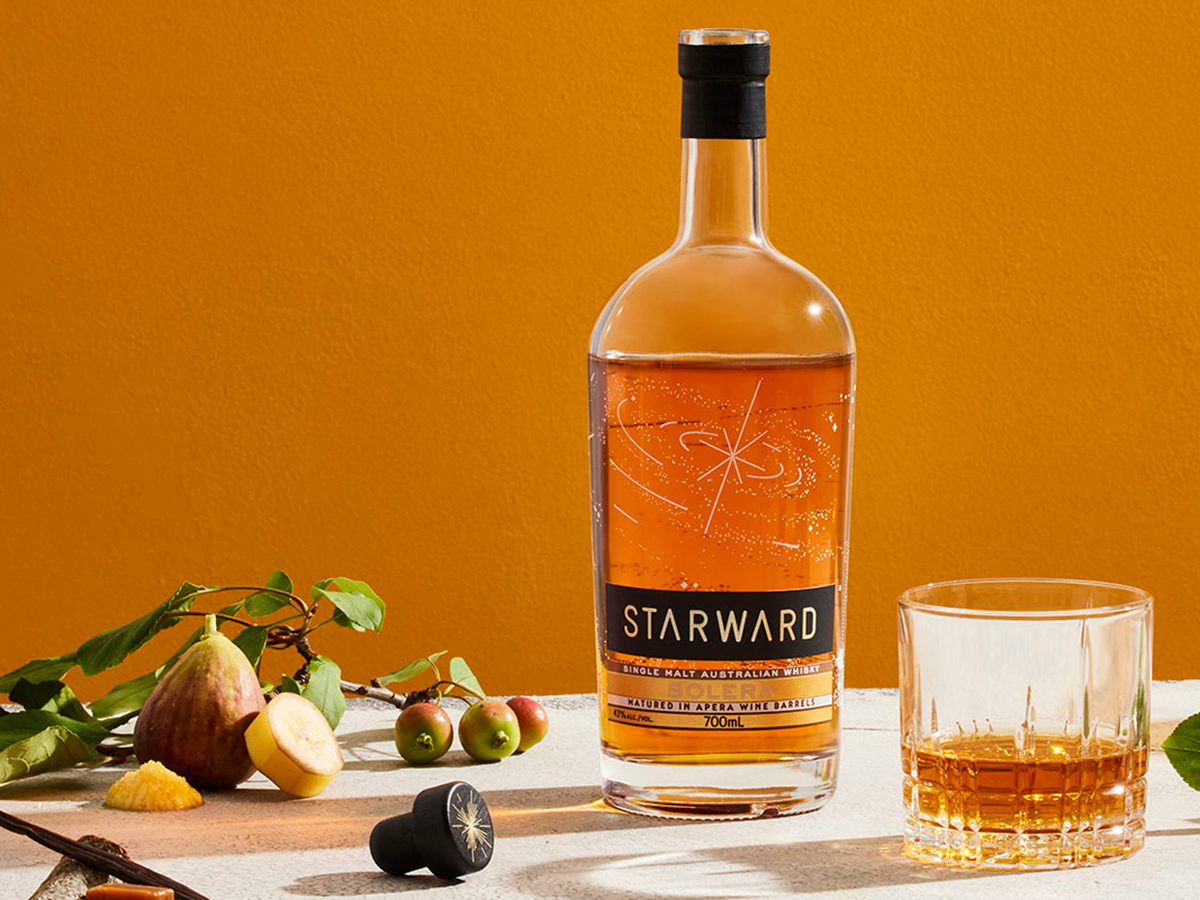 Starward Solera Single Malt Australian Whisky
Starward acknowledges centuries of tradition then breaks through it to distil the ultimate new world whisky. Harnessing the very best of Australia's barley, barrels and climate, the Solera Single Malt Whisky challenges perceptions while possessing the smoothness, sweetness and complexity you expect from an artisanal drop. It's time you tasted this award-winning whisky for yourself before or after it's gifted on Xmas. – AU$124.95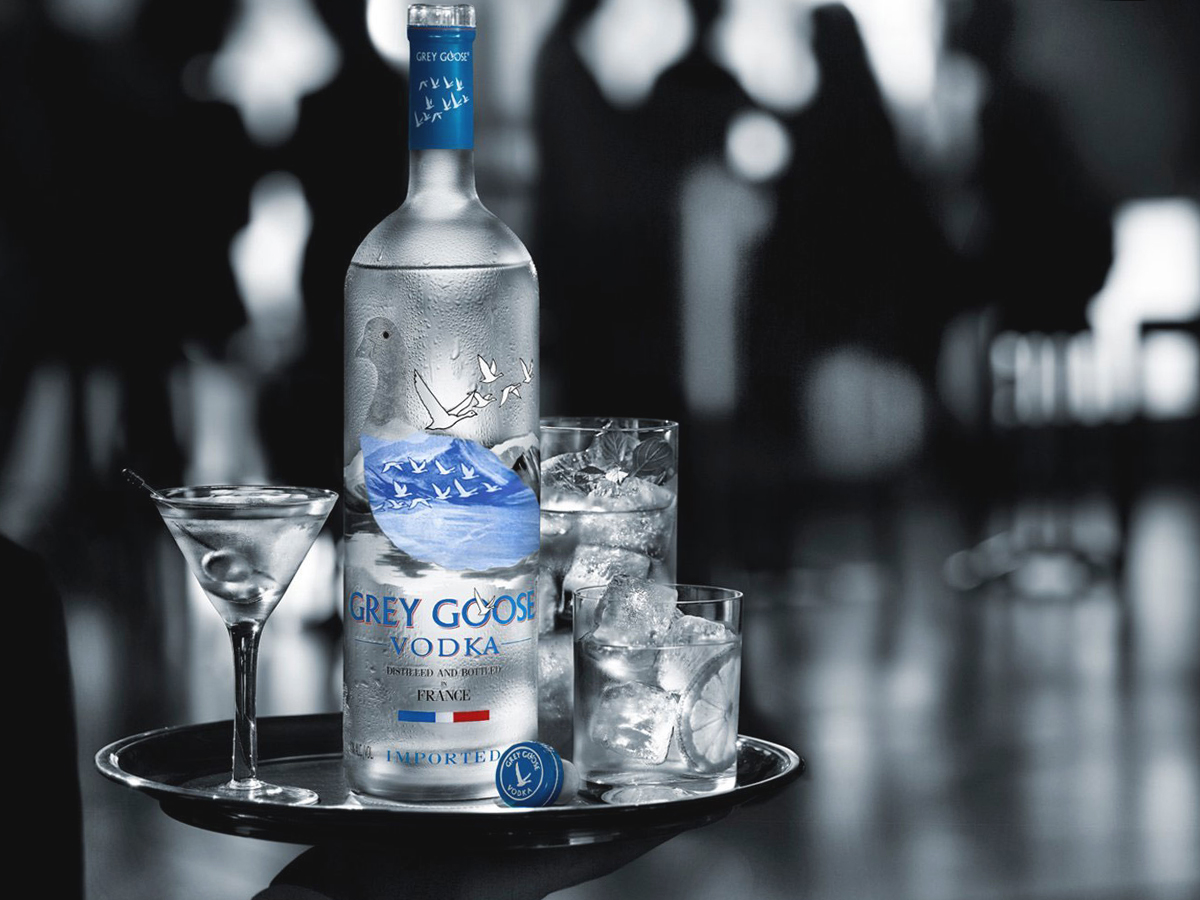 Grey Goose Vodka
Grey Goose vodka needs no introduction. It's the renowned French drop often described as "World's Best Tasting Vodka" that breaks through boundaries to be a drink for connoisseurs and not one for those looking to get plastered. It's all thanks to the finest French wheat and spring water from the Cognac region that give this drop its prestige. You won't be disappointed. – AU$59.90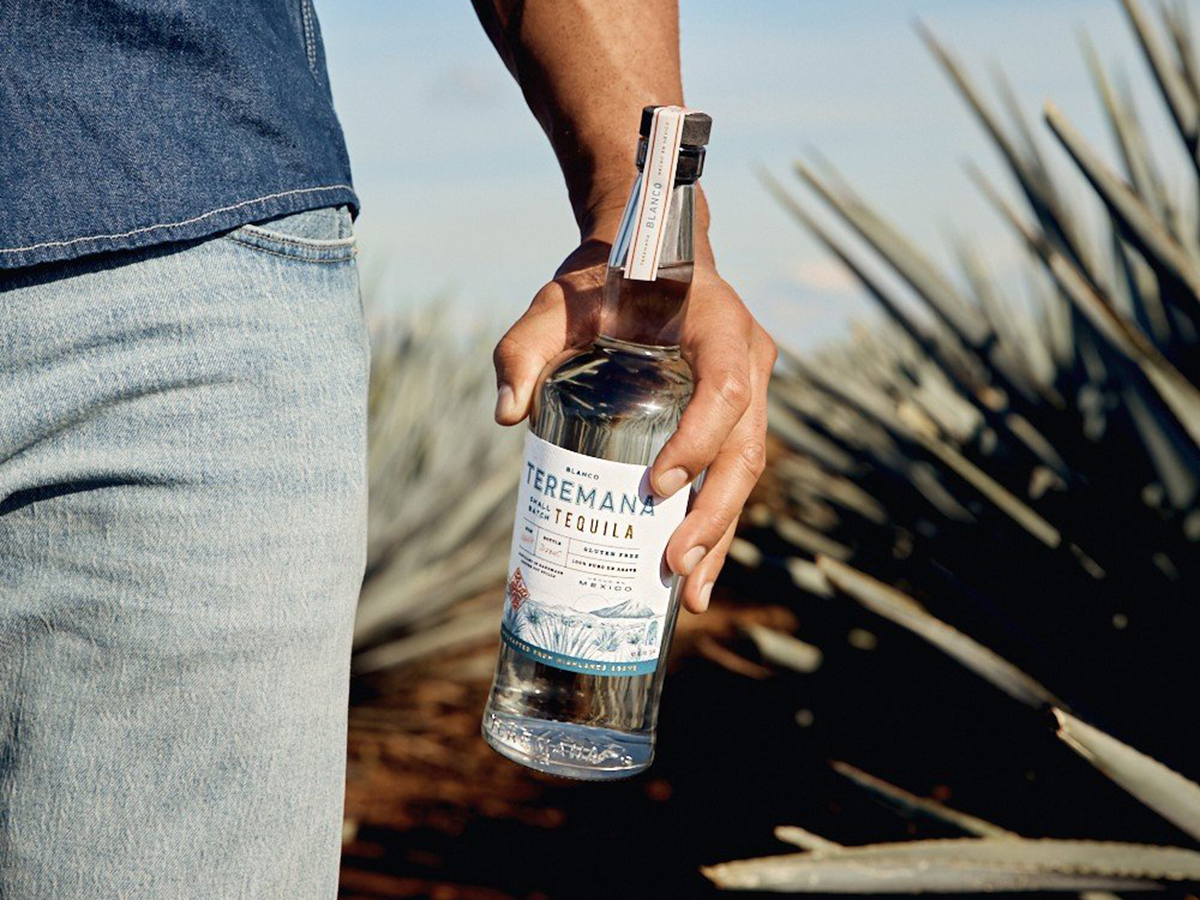 Teremana Tequila Blanco
The smooth and sensational Teremana Tequila Blanco tells quite the story. Not only is it a drink of choice for Dwayne "The Rock" Johnson, but it comes from a small Mexican province in the Jalisco Highlands, which is a far cry from your hometown. This premium tequila is crafted using open tank fermentation and is distilled using handmade copper pot stills. The artisan practices make this a one-of-a-kind tequila. – US$30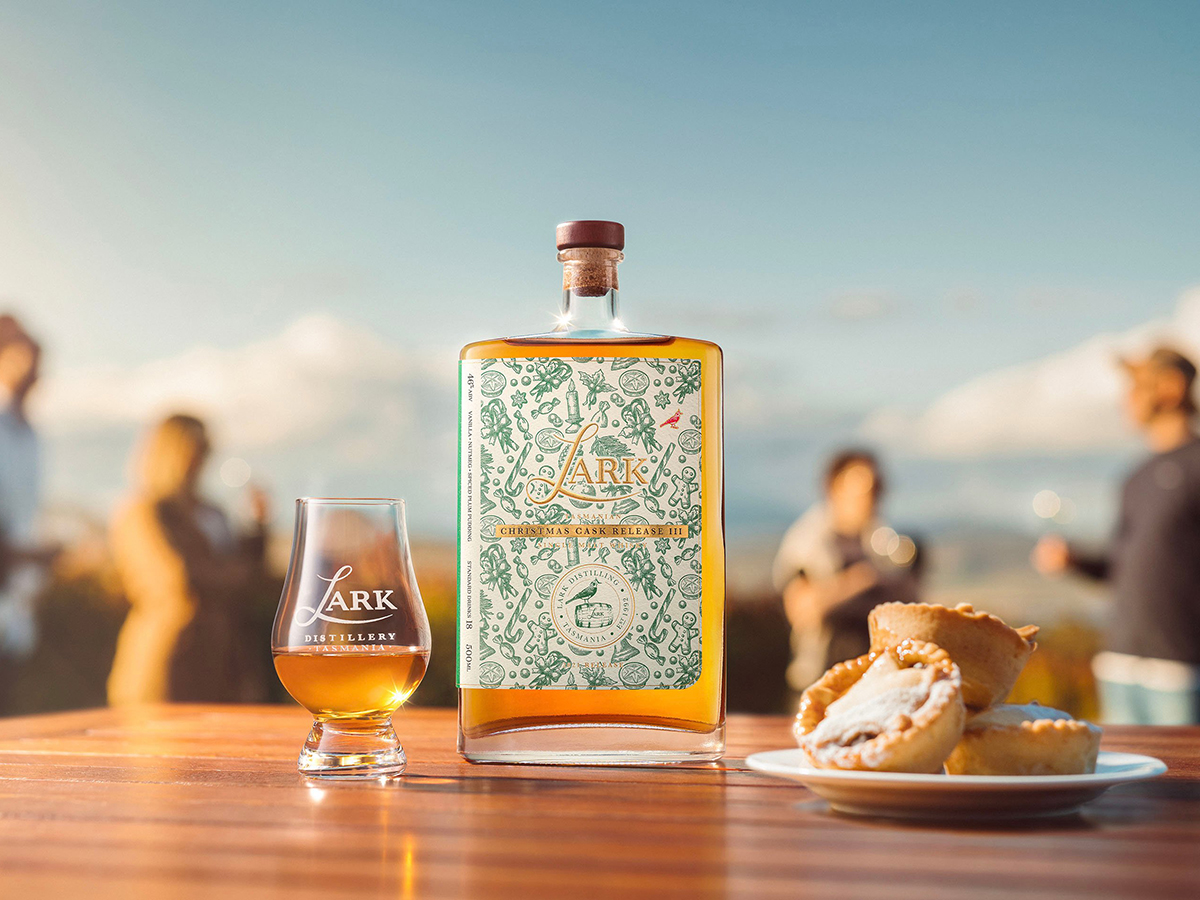 Lark Christmas Cask III
Listen to this story and tell us you're not interested in tasting Lark Christmas Cask Release III: Lark's head distiller hand selects red wine casks housing the jus used in boutique Christmas mince pies. The casks are then emptied but still possess the ingrained jus, red wine goodness, then filled with the limited batch whisky. The barrels result in a drop brimming with nutmeg, cinnamon and vanilla custard aromas with gingerbread, citrus and plum pudding on the tongue. It's essentially Christmas in a bottle. – AU$249.99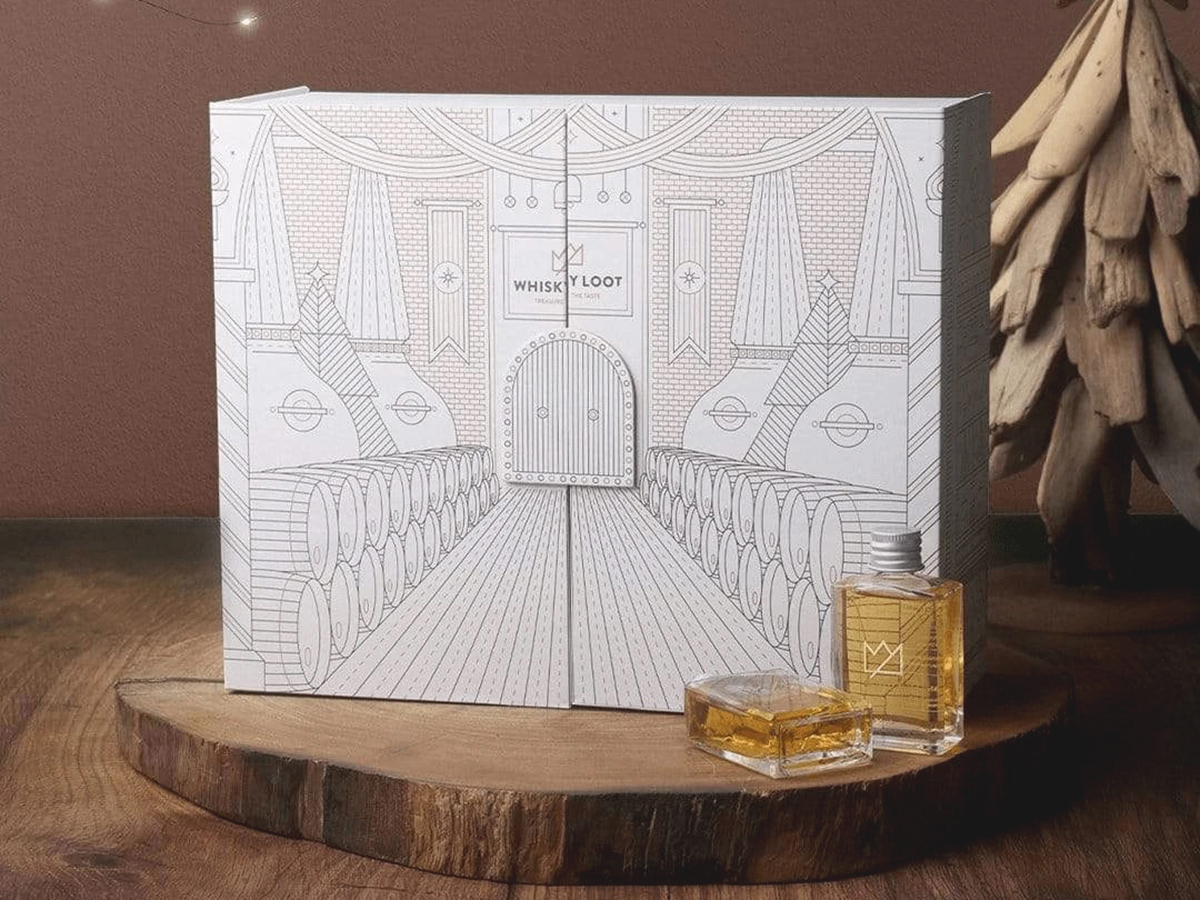 2021 Whisky Loot Advent Calendar
It's the classic 24 day advent calendar updated for discerning adults. We're talking 24 premium whiskies from 19 regions of 6 countries housed in 1 adventurous box. We can't tell you what the whiskies are because they're a mystery. But we can confirm Whisky Loot only stocks the world's best tipples—typically small batch and experimental—for your drinking pleasure. Even if you don't secure one of these for December 1st, there's still a lot of fun to be had over 24 days or just a few nights, depending on the mood. – AU$329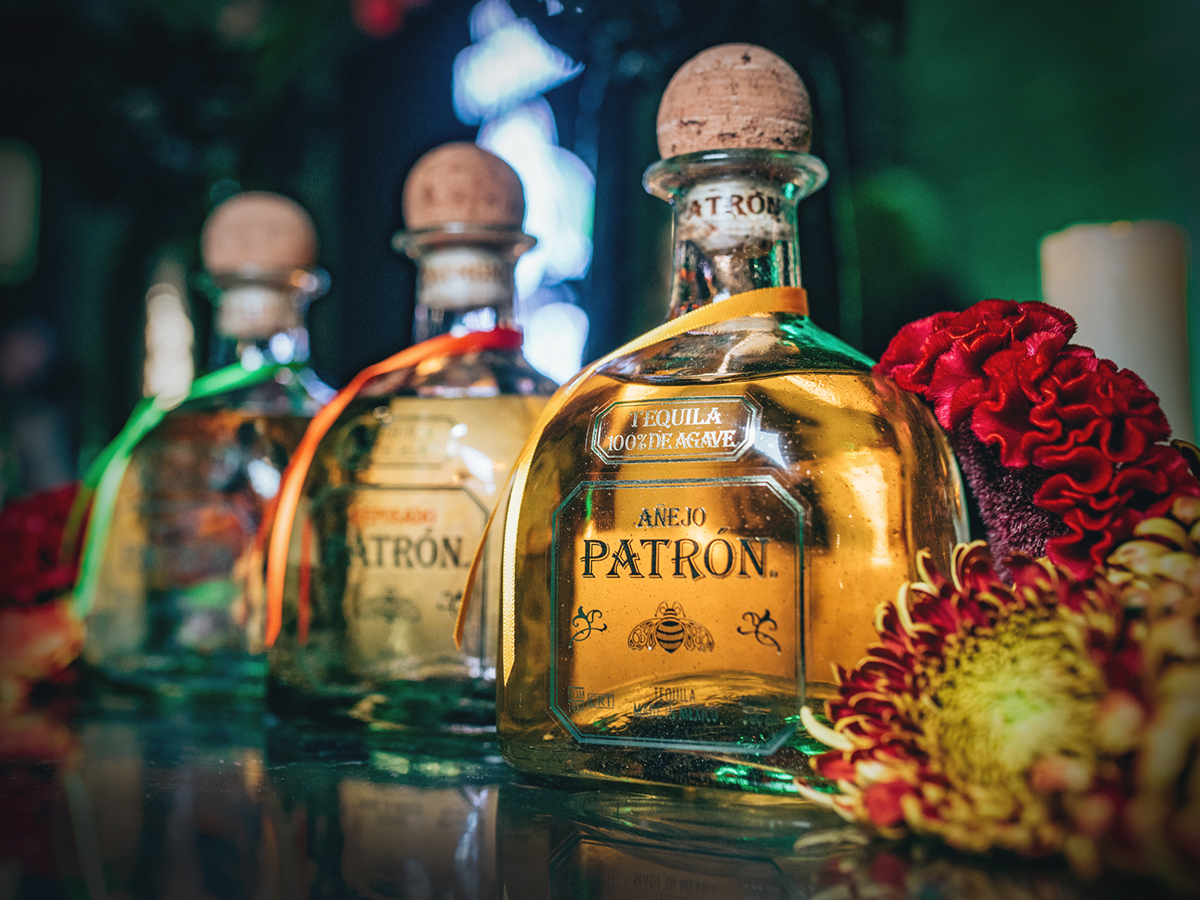 Patron Añejo Tequila 700mL
Handcrafted from the finest Weber Blue Agave, Patron Añejo Tequila is produced only in small batches. It's a delicate blend of aged tequilas with a distinct oakwood flavour, complemented by vanilla, caramel and honey which make Patron Anejo Tequila irreplaceable. With 12 months in a combination of French oak, Hungarian oak and used American whiskey barrels, this tequila is perfect for sipping or as a base for cocktail favourites. – AU$126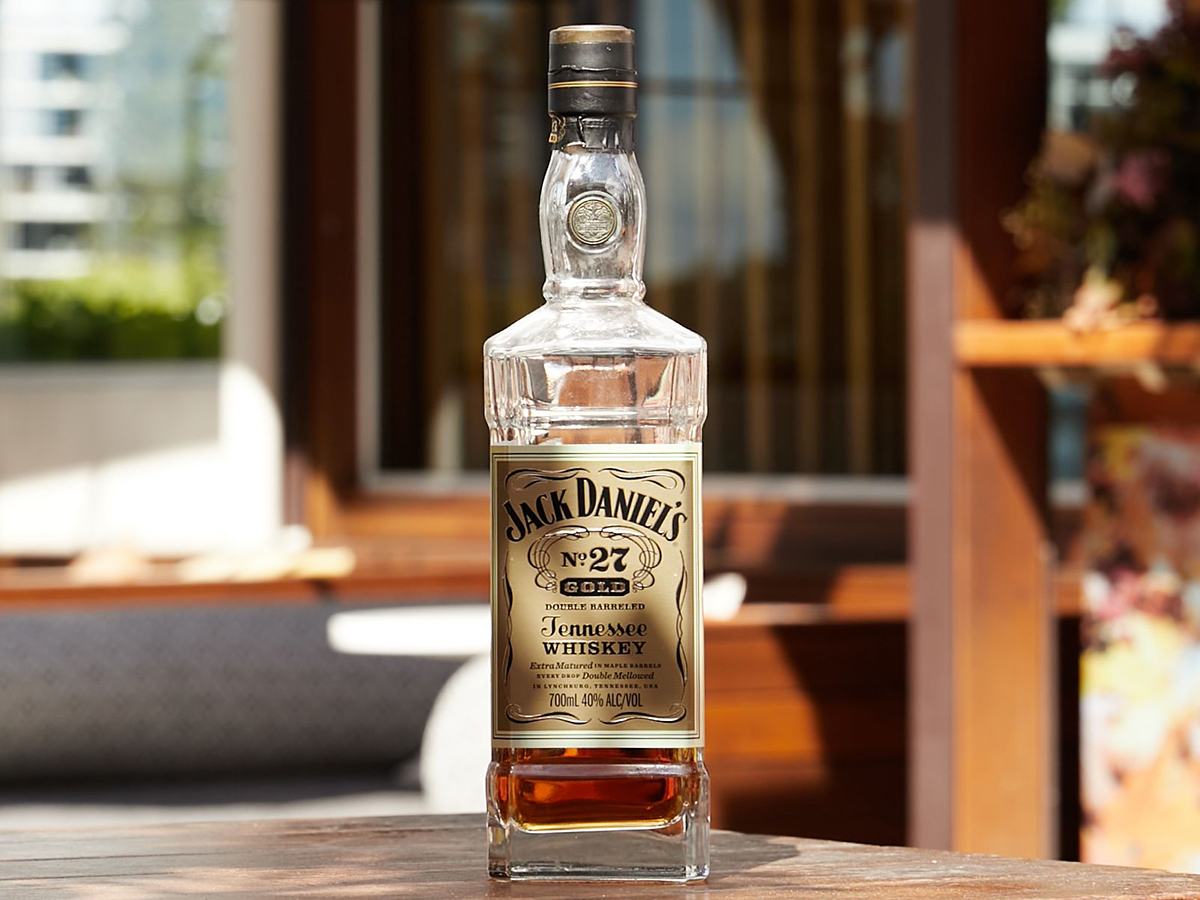 Jack Daniel's No.27 Gold Double Barreled Whiskey
Twice charcoaled, matured, and luxuriously smooth, Jack Daniel's No.27 Gold Double Barreled is a refined expression from the popular Tennessee brand. Much of its appeal comes from time spent in maple barrels. We're not suggesting that you dribble this on morning pancakes, but it certainly packs that desirable rich sweetness and warming sensation on the finish. Expect good times in a bottle this Xmas. – AU$156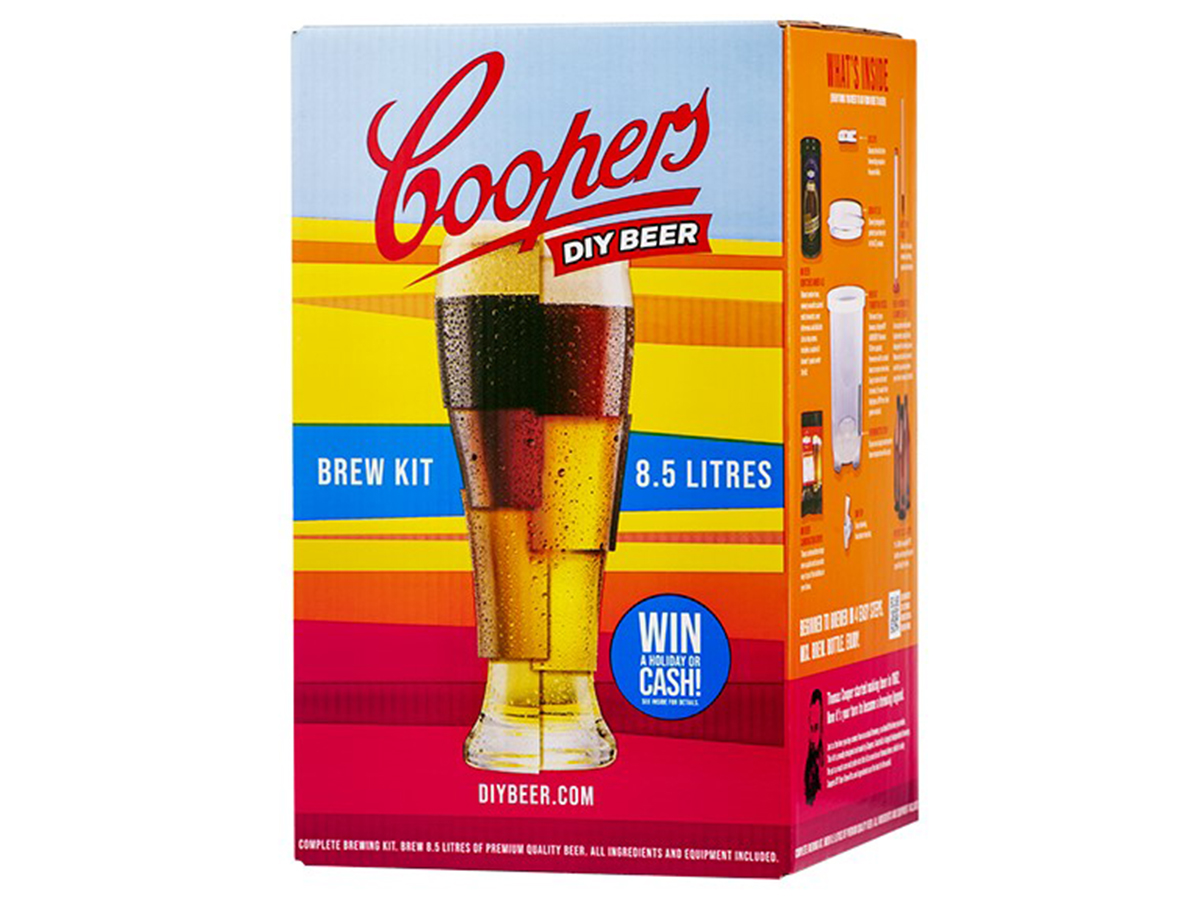 Coopers DIY Kit
South Australia's dependable brewers Coopers has a DIY Beer Kit that includes everything needed to make over 8 litres of great tasting small-batch beer over and over again. The patented fermenter makes the brewing incredibly quick and easy. No experience is required. Once the recipient has mastered the first batch, they can head down to the local supermarket or homebrew shop to pick up ingredients to craft the next brew. Considering the cost of beer these days, Coopers DIY Kit is a worthwhile investment. – AU$59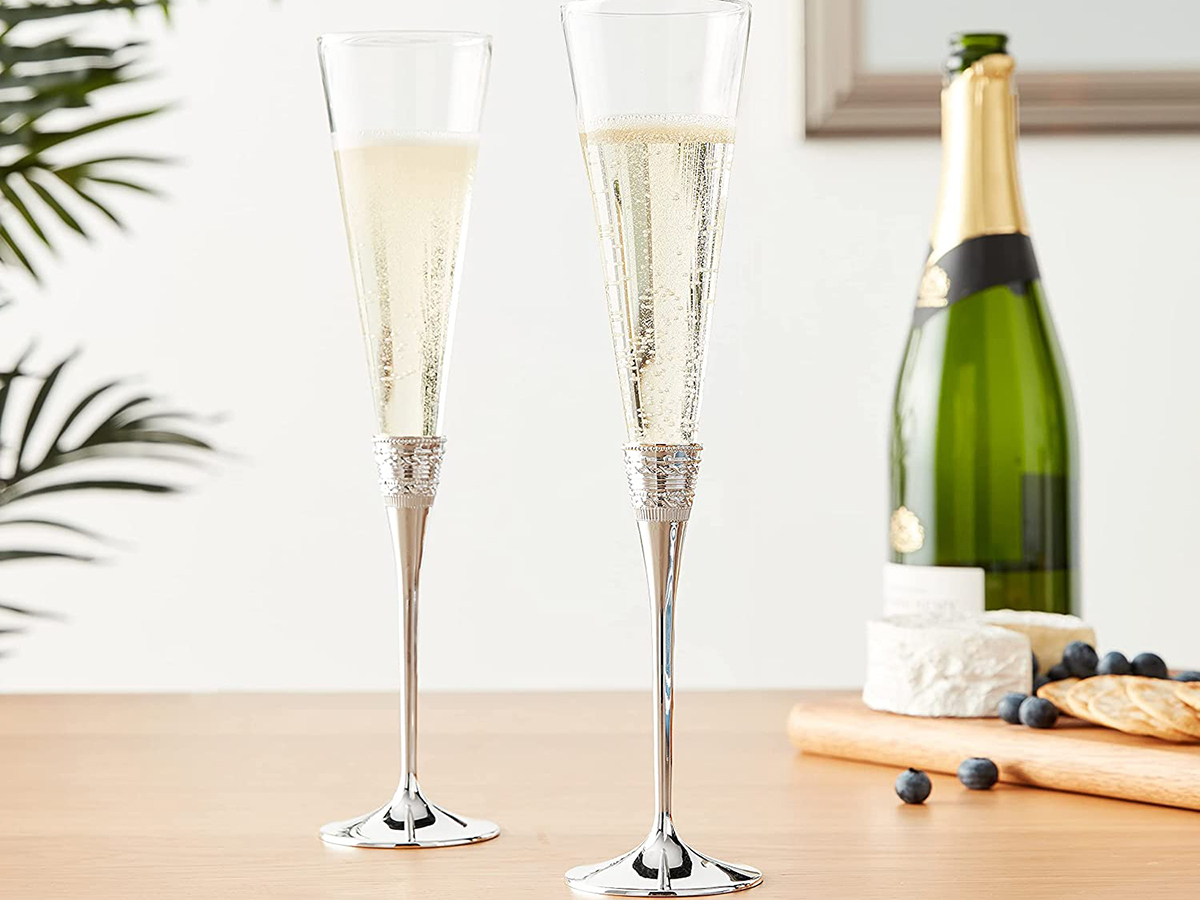 Vera Wang Toasting Flutes
The jewellery stylings of Vera Wang make the jump to champagne flutes. The Wedgewood Vera Wang 'With Love' flutes are ideal for toasting engagements, anniversaries, births, business ventures and new home buys. The interlocking rings symbolise the eternity of love, but there's absolutely no reason why these flute glasses can't make an impact from occasion to occasion. – AU$149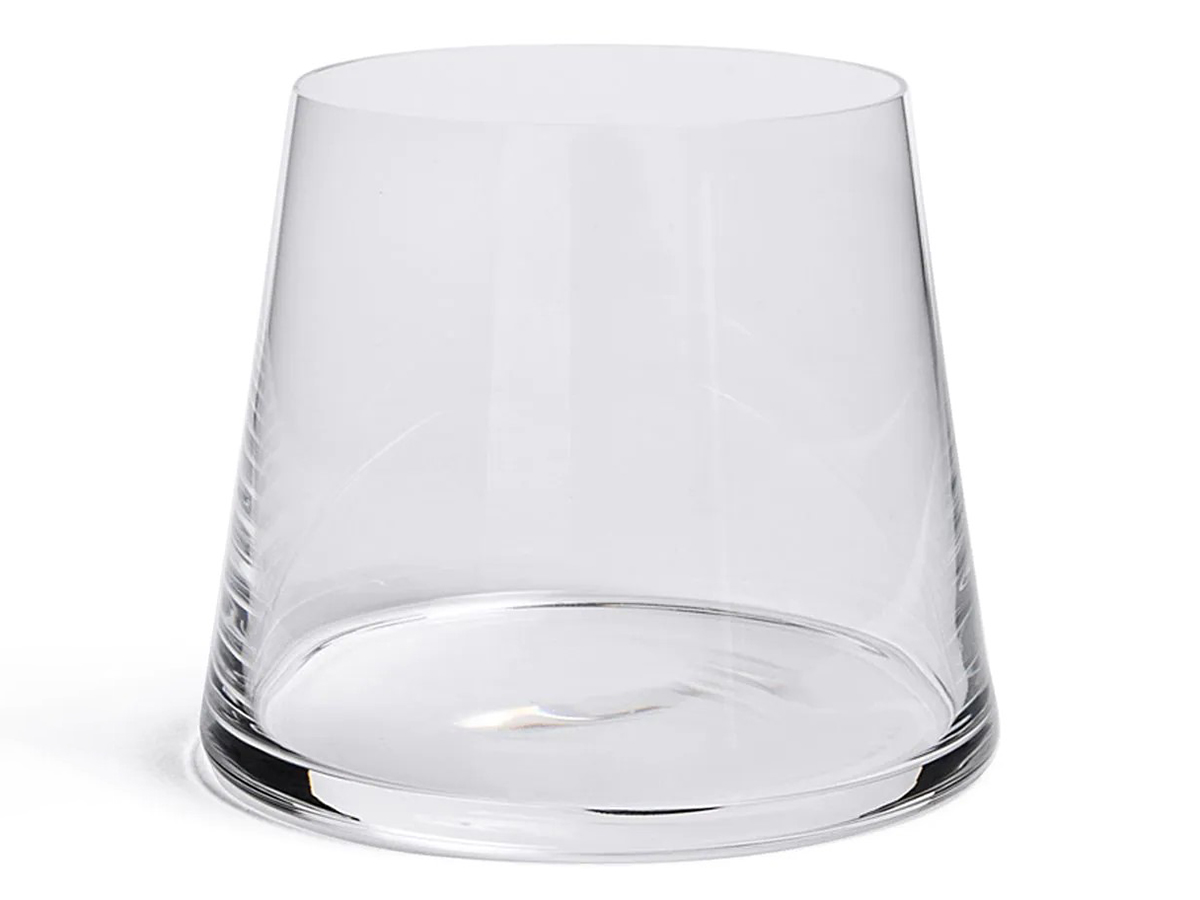 Ichendorf Milano Whisky Tumbler Set
So you purchased a premium small-batch whisky. Nice work! But you have to admit, without some fine glasses for sipping, the drink loses some of its impact. That's where the Ichendorf Milano Whisky Tumbler Set comes in useful. This set of six glasses is handcrafted from one of Italy's finest producers, and they stand out thanks to the crisp, clear lines and beaker inspired form. This is the way you're supposed to sip whisky! – AU$153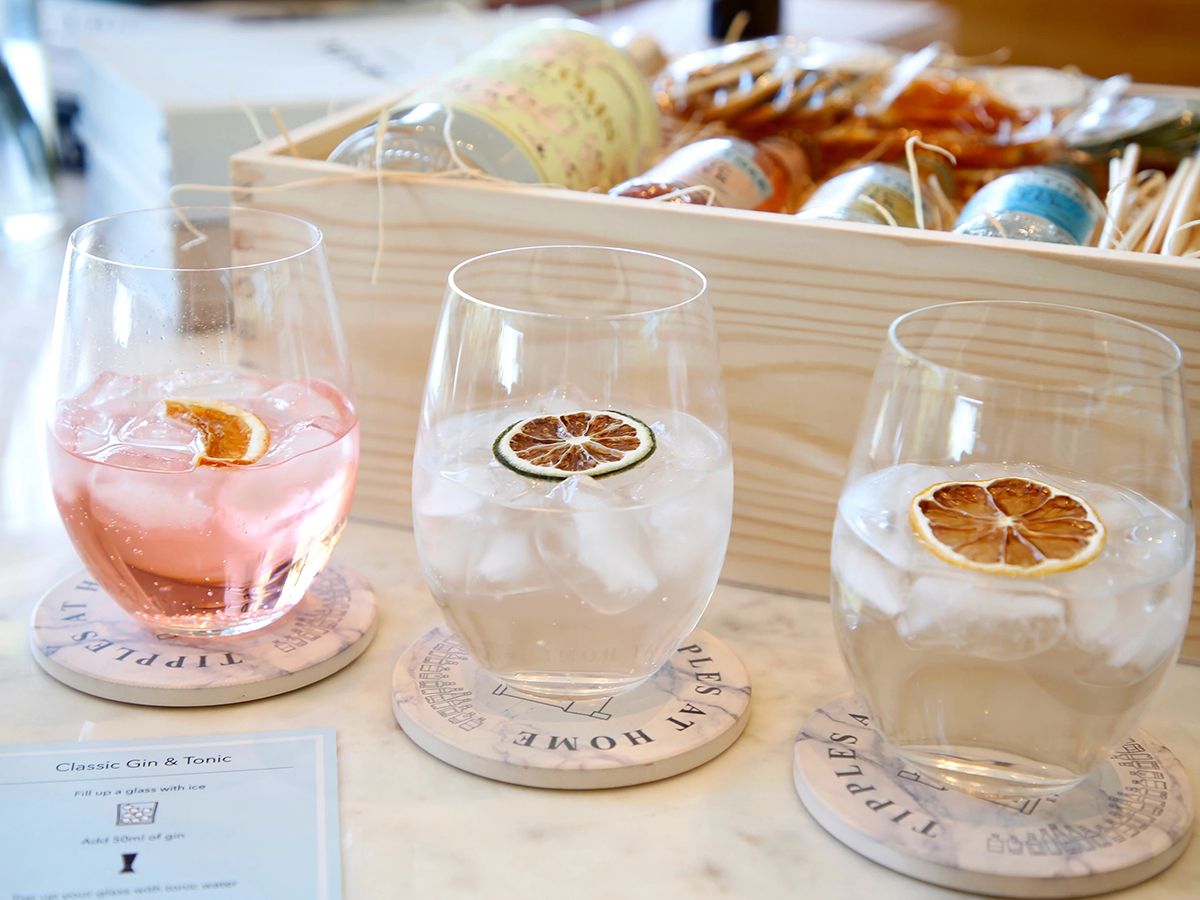 Tipples at Home G & T Set
A Classic G&T Box from Tipples at Home comprises everything a boozehound needs to journey through Australian gin. Featuring a bottle of Poor Toms Sydney Dry Gin, three flavoured tonics and a selection of dehydrated fruits, each drink will offer something new, and the accompanying Japanese jigger makes sure your levels are always even. The custom packing and personalised messaging make this collection truly gift-worthy. – AU$149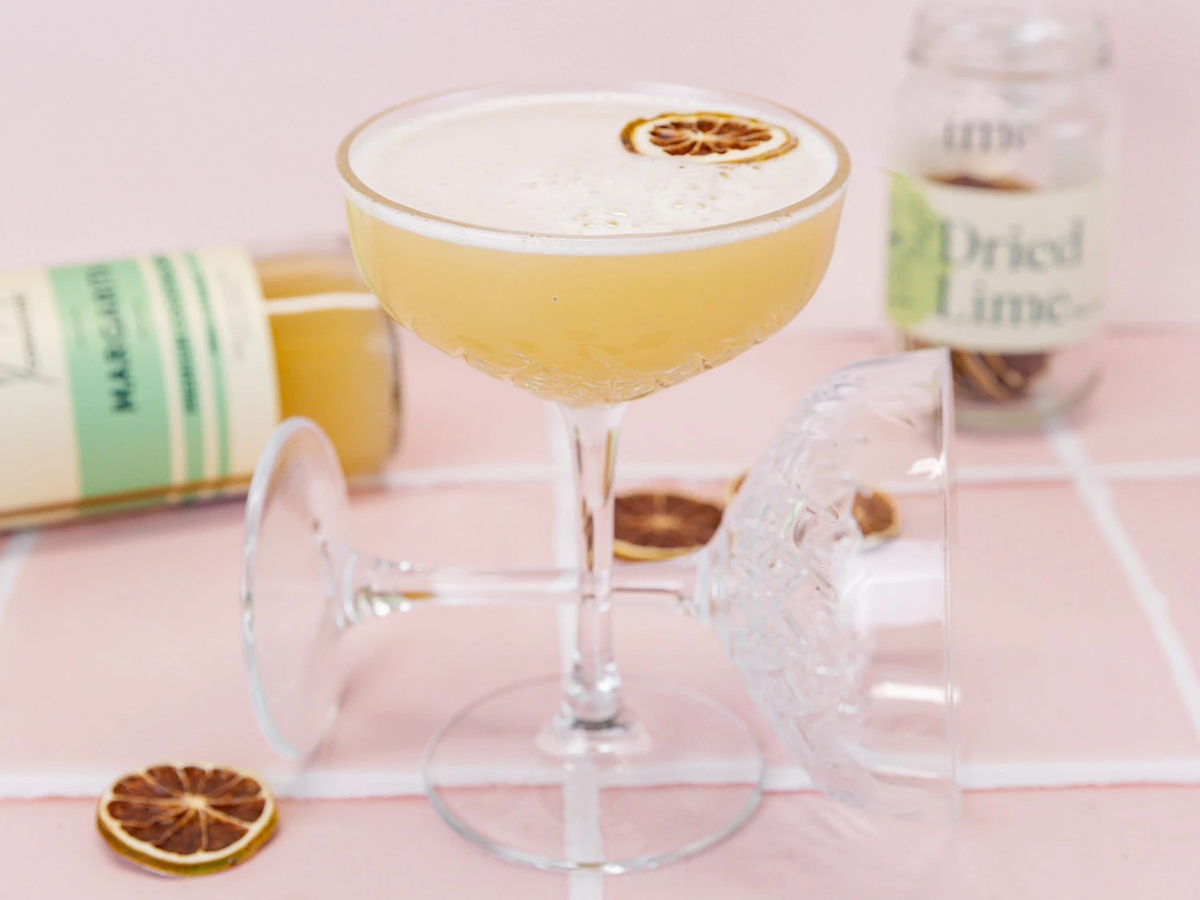 Luxe Coupe Cocktail Glasses
When the sun goes down and its drinks on the deck, you'll be glad to have a set of Luxe Coupe cocktail glasses on hand. These cold cut, long stem glasses make for a timeless addition to the homewares collection. Margaritas, espresso martinis, cosmos, you name it! These crowd-pleasers add a touch of glamour when entertaining friends or family. – AU$60

Kraken Unknown Deep Limited Edition Bottle
While rum lovers tend to be a nuisance at Christmas lunch, they still deserve a heartfelt gift. Luckily, Kraken has just launched a limited-edition bottle, encouraging adorers to 'dive deeper' in search of the iconic ocean monster. Inspired by the deep-sea bioluminescence, the 2021 Kraken Unknown Deep bottle is imprinted with trails of bioluminescence, believed to be that of the beast. A true collector's item, this is the perfect gift for both rum fans and pirates. AU$79.99
More Christmas Gift Guides:
2021 Christmas Gift Guide – The Gamer
2021 Christmas Gift Guide – The Adventurer
2021 Christmas Gift Guide – Tech Head