Are Hemp Gin and Hemp Vodka Healthier Alternatives?
Natural Distilling Co is in 'high spirits' as the brand rolls out offerings of Gin and Vodka distilled from one of the most versatile materials known to man – hemp. The new range of bespoke spirits possesses distinctive aroma and flavour qualities thanks to its hero ingredient, the Cannabis Sativa plant. Hemp is said to possess many health benefits, so be sure to scroll down and see if switching to Natural's alternatives could give your drinking game a leg-up.
Natural Distilling Co's Hemp Gin is made using limonene, one of the leading organic compounds found in cannabis plants. The limonene adds an ultra-rich profile to the spirit, mingling alongside notes of juniper, mandarin and lime, and finishing with soft spice. Limonene is also found in citrus peel and is said to have anti-inflammatory properties which can be used to relieve stress and naturally decrease anxiety and depression.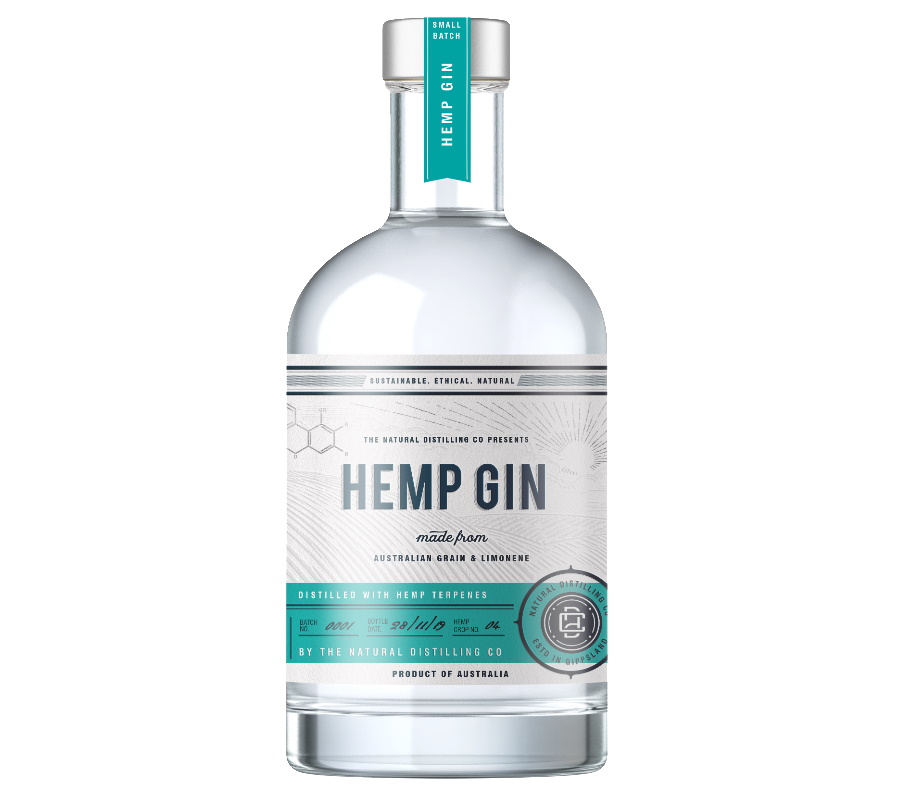 Natural Distilling Co's Hemp Vodka focuses on myrcene, which is a powerful organic compound representing up to 50% of Cannabis' terpene profile. Myrcene Hemp Vodka presents crisp notes of lavender and lemongrass, with a soft mid-palate finish. In clinical trials, Myrcene has shown properties that can aid sleep and reduce pain and inflammation.
Natural Distilling Co Hemp Gin and Hemp Vodka are available now limited quantities from the Aussie brand's website linked below. Hemp Gin is priced at $96 a bottle while the Hemp Vodka goes for $77. Natural Distilling Co is also gearing up to release a Hemp Rum soon. Until then, check out the current spirit line up and discover the benefits of using Hemp.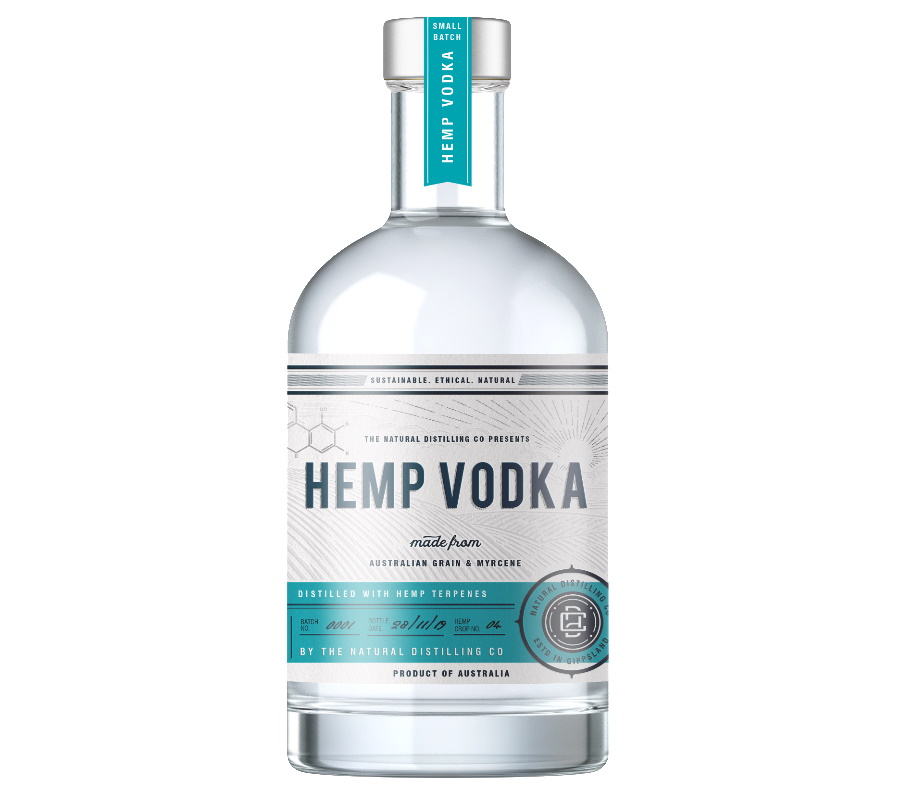 The Benefits of Hemp
Say goodbye to carbs: Hemp has basically no carbs, with less than half a gram of sugar per 20g.
Safe: Unlike many of the foods we consume daily, hemp seeds don't burden your body with toxins, allergens or GMO's.
Sustainable: Hemp is an environmentally friendly plant that actively returns CO2 to the earth at an accelerated rate. Hemp grows without needing herbicides or pesticides and requires less water than wheat, rice or Soy.
Anti inflammatory: Organic terpene compounds in Hemp and cannabis show distinct properties believed to prevent inflammation.
Better for your belly: Hemp protein is gluten-free with a complete Amino Acid profile, and Hemp is more digestible than other forms of protein like Soy.
Sunshine vitamin: Hemp is the only known plant food source of the bone-building Vitamin D3.
Sure, the healthiest alternative is to skip the alcohol completely, unless you believe in the mantra of two glasses of red wine a day. But if you do like a stiff drink, or prefer captivating cocktails, hemp-based spirits sure do sound like a great idea.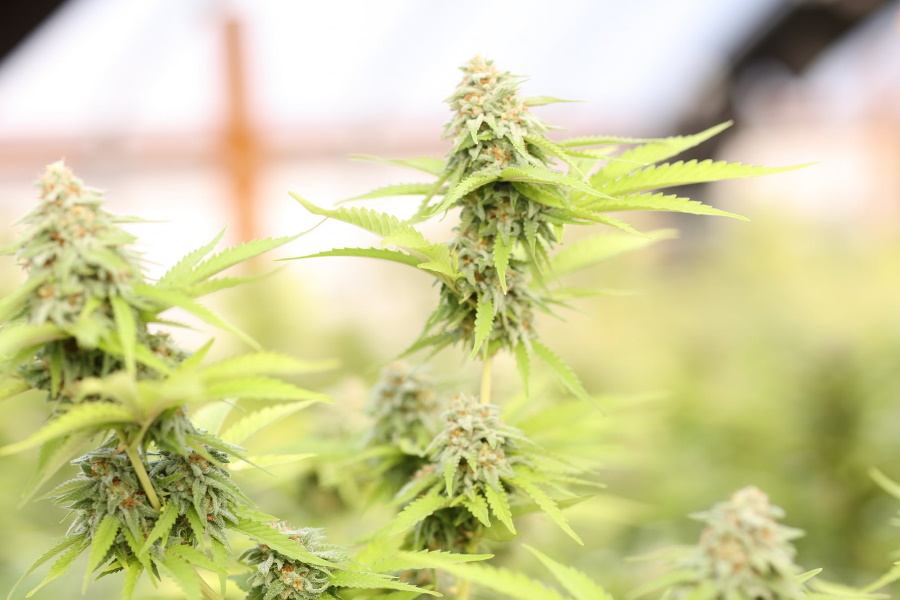 General FAQ
Does Hemp Gin get you high?
It is required by the federal government that the hemp plant used to make hemp gin have less than 0.03% THC, which makes it pretty much impossible for you to get high from it.
What is hemp vodka made of?
Hemp, corn, and water are used to make the grain bill of the mash. After mashing, it is transferred to the fermebntation stage.