12 Best Bars in Perth For a Great Night Out
The best bars in Perth are easy to come by, if you know where to look. On this list alone, there are bars inspired by cultures around the world, some inspired by the seven seas, and even those where you can take things old school and challenge your friends to some classic arcade gaming. And if it's partying and live music that you're looking for, we've got that covered too, with dance floors and stages that rock on until the early morning with regularly updated social events. Whether you're planning a pub crawl, searching for somewhere fun and unique to spend the night, or seeking a great spot to celebrate the end of the week with a drink, you'll find whatever ails you at the best Perth bars.
Here is a list of the 12 best bars in Perth.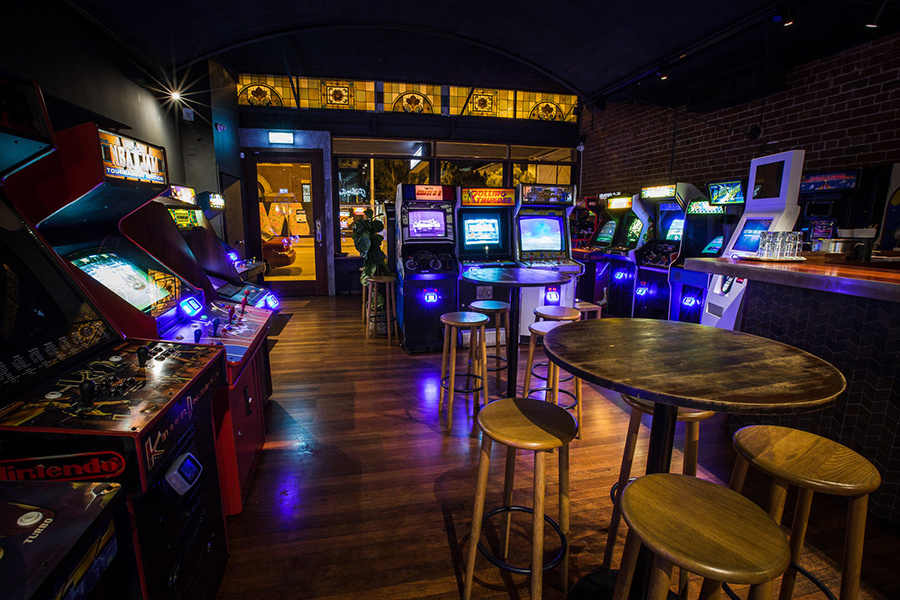 1. Palace Arcade
The Palace Arcade is a retro themed venue that could easily take out the title of coolest bar in Perth. This Northbridge bar is littered with arcade machines and games, ranging from one-on-one beat 'em ups, to car racing, to the ultimate pub game, pinball. With dozens of machines to play on, you'll never have to wait for something to do. And, remembering this is a bar, refreshments are readily available for those sweating it out trying to take out the high score. Their food menu includes pizza, wings and loaded fries, making the Palace Arcade every gamers paradise. For hardcore and casual gamers alike, the Palace Arcade is a great bar for those looking for an entertaining night out.
Address: 84 Beaufort St, Perth WA 6003
Phone: +61 08 9227 7439
Trading Hours: Wed-Thur 4pm-12am Fri-Sat 12pm-2am Sun 12pm-10pm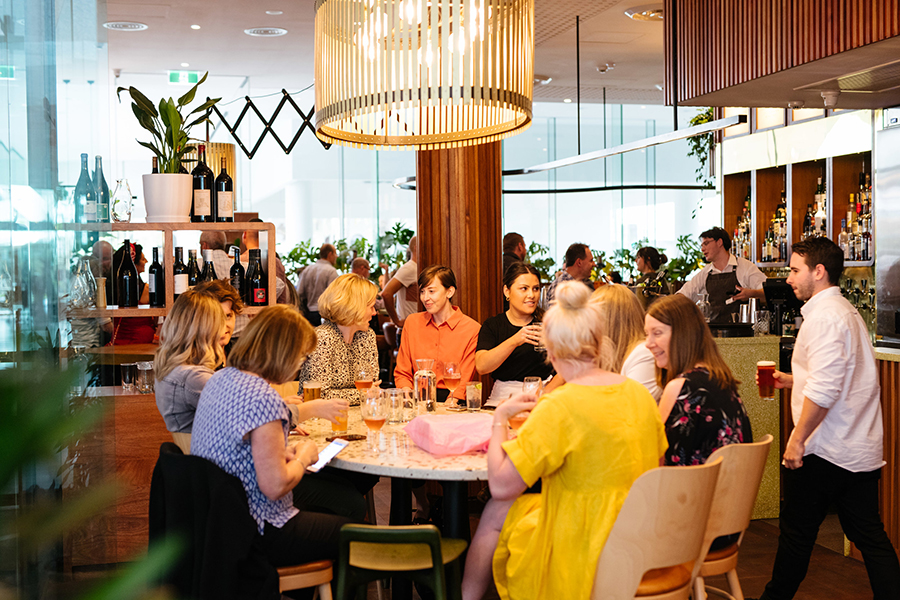 2. Tiny's Bar and Liquor Emporium
With a wine list expertly curated by the in house wine sommelier, Tiny's Bar and Liquor Emporium is the perfect bar for those seeking the best drop in Perth. The kitchen and bar work hand in hand at Tiny's Bar and Liquor Emporium, creating meals and tasting plates that pair to its wine list, allowing customers to excite their taste-buds like never before. Using only vegetables from the rooftop garden, you are guaranteed to score some of the freshest produce anywhere in Perth, making the flavours even more vibrant and colourful. And if you still haven't had enough by the end of your visit, you can pass through the bars bottle shop on your way out for some take away treats and gifts.
Address: QV1 Cnr Hay & Milligan St, Perth WA 6000
Phone: +61 08 6166 9188
Trading Hours: Wed-Thur 11:30am-11pm Fri 11:30am-12am Sat 4pm-12am Sun-Tues closed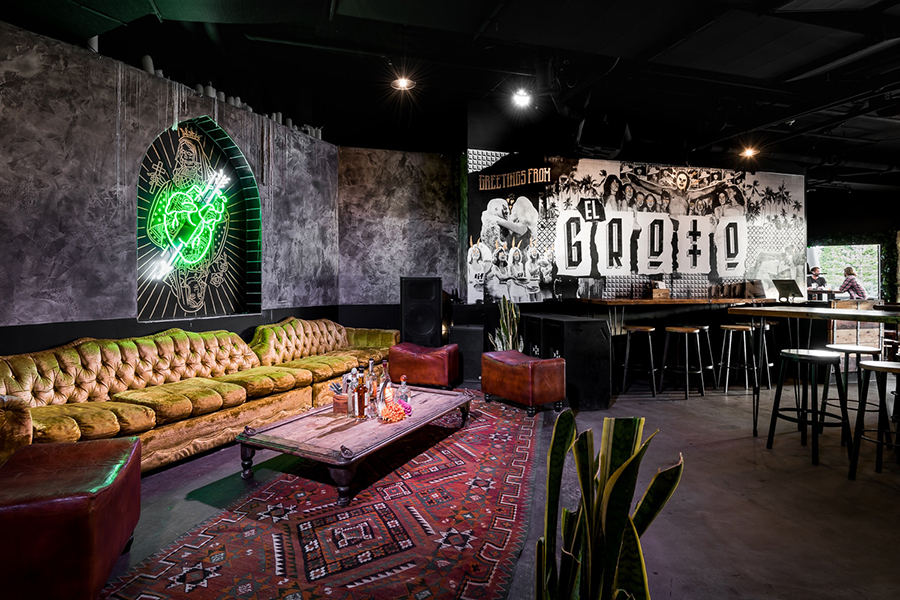 3. El Grotto
If you're looking for flavours from around the world, El Grotto can provide you with a taste of Mexico on your night out. This Mexican themed spot, located on the beachfront of Perth's Scarborough suburbs, is the ideal destination for those relaxing summer afternoon drinks. And when the sun goes down, the partying begins, with its well renowned party atmosphere kicking off for the night. All that partying can work up an appetite, so luckily El Grotto provides a traditional menu of tacos, burritos, nachos, and of course, chips and guacamole. If you can't afford to travel to Mexico or haven't got the time, El Grotto is the next best destination for that total Mexican experience.
Address: 5/148 The Esplanade, Scarborough WA 6019
Phone: 1300 919 557
Trading Hours: Mon-Thur 4pm-12am Fri-Sat 11:30am-1am Sun 11:30am-12am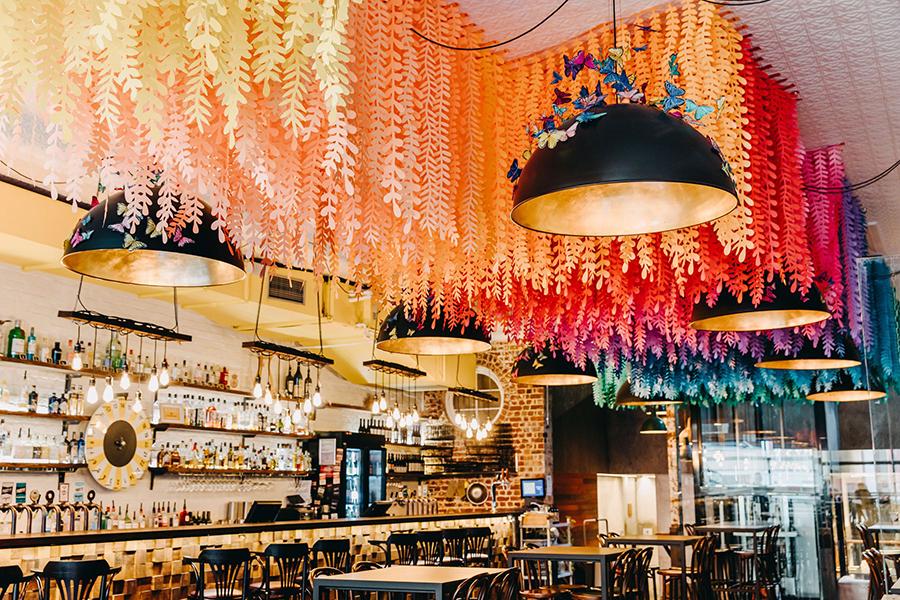 4. The Flour Factory
If gin is your go-to drink on a night out, if you're known as the gin drinker of your friends, and you haven't been to The Flour Factory, where have you been? With two full pages of the drink menu dedicated to the stuff, The Flour Factory is the gin bar in Perth. If you're new to gin and not sure what to get, the folks behind the bar can accommodate for that too. Make your way to the spinning wheel of gin, which displays 24 mixes of gin, and let fate decide what your drink will be. And of course, if gin isn't your thing, there are a wide range of cocktails, beers, and wines available for you to try as well.
Address: 16 Queen St, Perth WA 6000
Phone: +61 08 9485 1711
Trading Hours: Mon-Wed 4pm-10pm Fri 12pm-12am Sat 4pm-12am Sun closed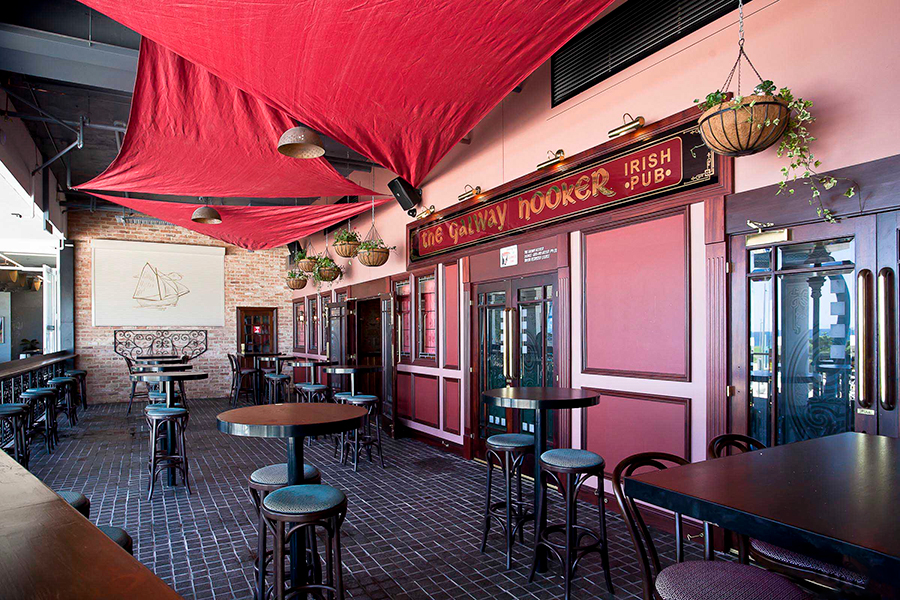 5. Galway Hooker
For another trip abroad, the Galway Hooker is the place to be if you're looking for a little of that Irish luck on your night out. The pub itself was built entirely in Ireland and then shipped over to Australia, making for the most traditional Irish atmosphere and architecture you could find on Australia's shores. To top it all off with a four leafed clover, this Perth bar has taps constantly stocked with Guinness and = an array of Irish made whiskey behind the bar. Live music is also a huge part of the Galway Hookers establishment, with regular acts and performances for all occasions. We truly believe this is what you'll find at the end of the rainbow, so make your way down to be the closest you'll get to Ireland, in Australia.
Address: 3/148 The Esplanade, Scarborough WA 6019
Phone: +61 08 6559 4781
Trading Hours: Mon-Thur 11am-10pm Fri-Sat 11am-12am Sun 10am-10pm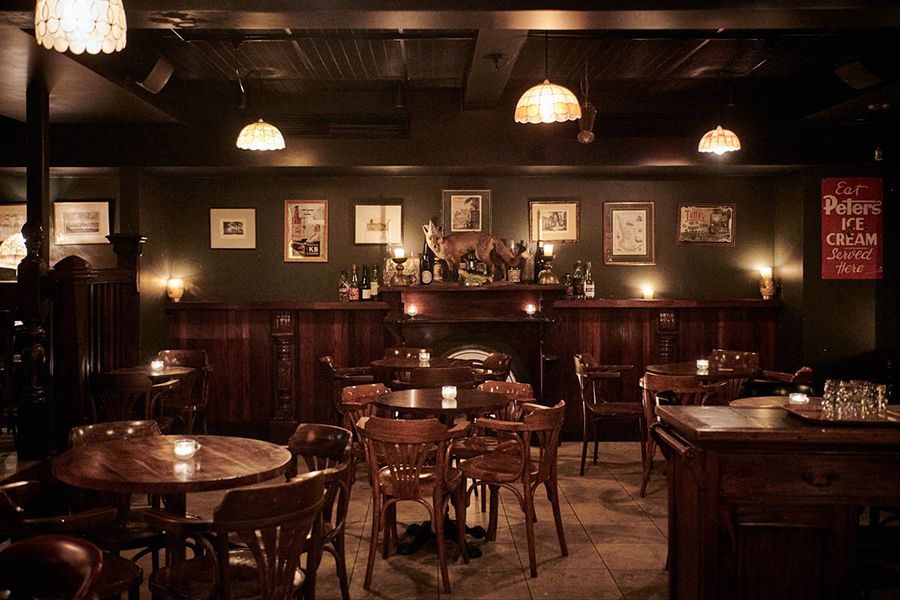 6. Foxtrot Unicorn
If you're all for tucked away bars in the bustling city of Perth, Foxtrot Unicorn is the one for you. Operating inside a repurposed, underground bank vault from 1887, the walls of Foxtrot Unicorn are covered in the rich history of Perth's hospitality scene over the last century. You can sit back and take in this history as you're served by some of the best award winning bartenders the city has to offer. At Foxtrot Unicorn, good booze is the priority, and it shows. The menu covers fine spirits, cocktails new and old, as well as wines you just can't get enough of. This pub may not have a theme so to speak, but you'll certainly be feeling suave sitting amongst its historic and classy atmosphere.
Address: 101 Saint George Terrace, Perth WA 6000
Phone: +614 0140 7658
Trading Hours: Tues-Fri 4pm-12am, Sat 5pm-1am, Sun-Mon closed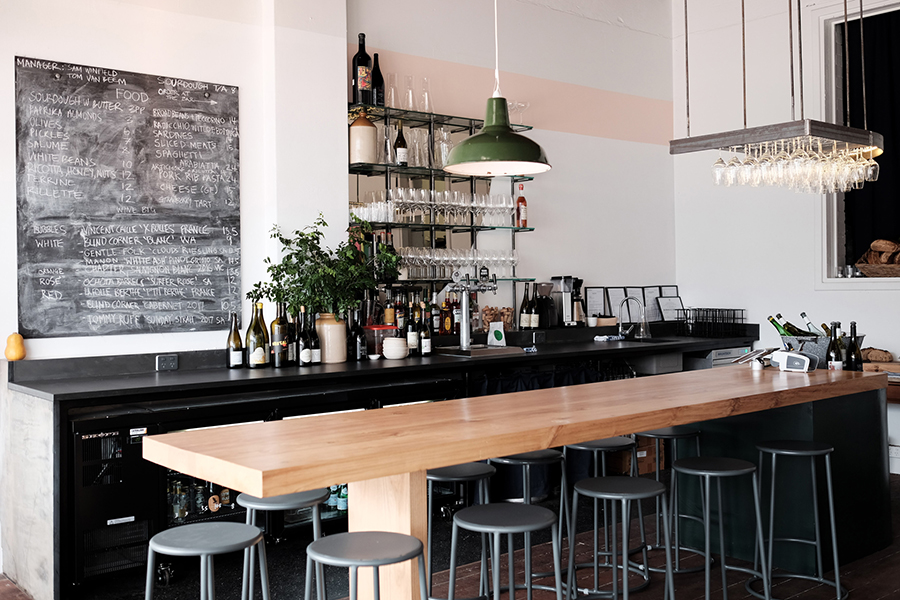 7. Wines of While
As the name suggests, wine is the name of the game at Wines of While. The Perth bar sources only the best quality wines from local Australian farmers, grown without chemicals or any other nasty additives that take away from the purity of the grapes. To pair with these sustainably sourced wines, Wines of While have a spectacular menu of pasta and sourdough bread which is similarly sourced and made through chemical-free processes. Beautiful wine, perfectly cooked pasta, with slices of buttered sourdough, need we say more? If that doesn't pique your interest in Wines of While, we don't know what will.
Address: 458 Williams St, Perth WA 6000
Phone: +61 08 9328 3332
Trading Hours: Tues-Thurs 4pm-12am Fri-Sat 12pm-12am Sun 12pm-10pm Mon closed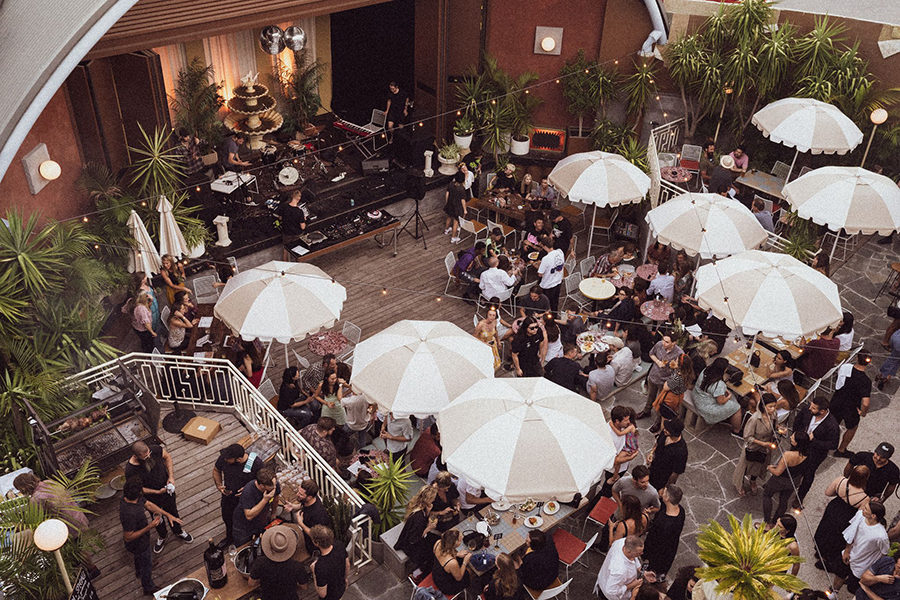 8. Si Paradiso
The Mediterranean spot Si Paradiso is another international bar in Perth that's perfect for all occasions. Along with its diverse food menu, which includes octopus, lamb, and squid ink spaghetti, the drinks menu is full of fancy and creative cocktails, wines and beers. The indoor amphitheatre plays host to a range of film screenings and live performances, and if live acts aren't your cup of tea, there's a basement nightclub which parties on until the early morning. Like the other international-themed joints mentioned before, you can have a slice of Mediterranean culture on the streets of Perth, making Si Paradiso the ideal destination for you on your next night out if you're looking to experience something new.
Address: 1/446 Beaufort St, Highgate WA 6003
Trading Hours: Wed-Thur 5pm-10pm Fri 5pm-1am Sat 2pm-1am Sun 2pm-10pm Mon-Tues closed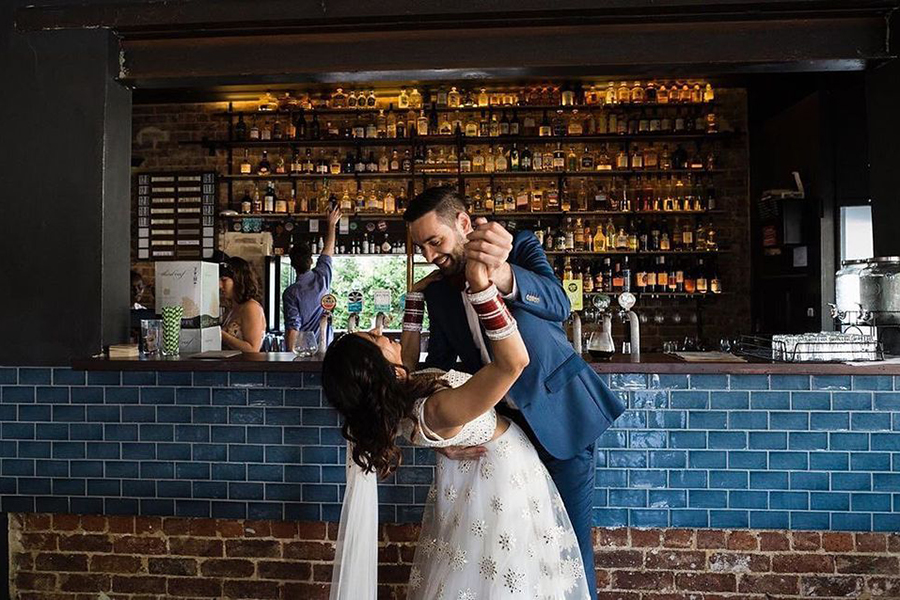 9. Percy Flint
Percy Flint is a cocktail bar in Perth that you can relish all year round. In the summer, you can savor their wide range of craft beers and cocktails while soaking up the sun in the beer garden. While in the winter, you can pull up a chair next to their gigantic fireplace and enjoy a sharp glass of wine, paired with a meal from the kitchen. Presenting itself as a 'boozery and eatery', Percy Flint offer a range of classic pub meals, like burgers and chips, with a gourmet culinary twist. With a menu changing with the seasons, it's hard for us to recommend any one meal, but for a cocktail you can't miss, order yourself an espresso martini, a favourite in our books.
Address: 211 South Terrace, South Fremantle WA 6162
Phone: +61 08 9430 8976
Trading Hours: Tues-Thur 3pm-12am Fri-Sun 12pm-12am Mon closed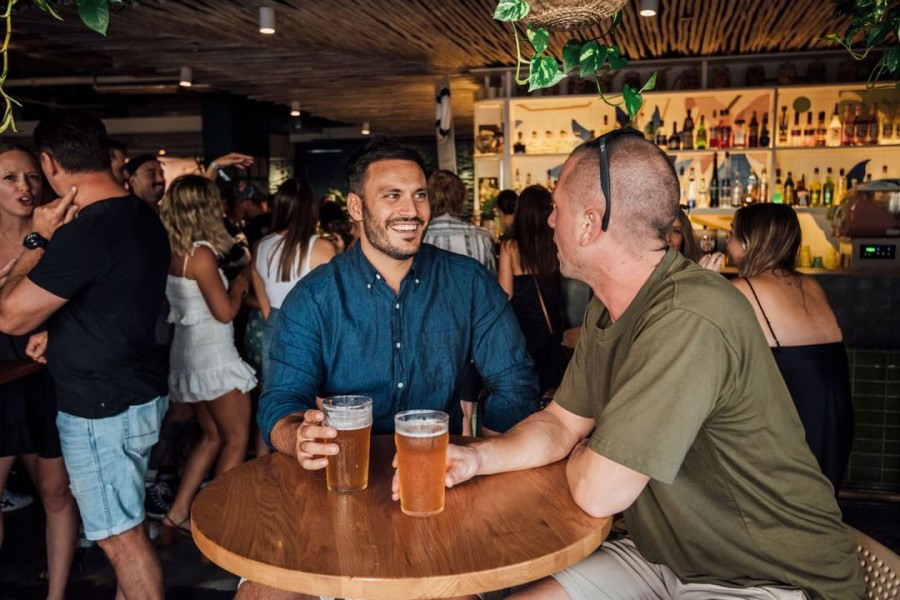 10. The Peach Pit
For the most picturesque beachfront bar in Perth, The Peach Pit is perfect for that summertime, golden hour photos and cocktails. Along with their great summertime vibes, the Peach Pit creates the ideal party atmosphere after dark with weekly events and parties, that you can check out on its Facebook page. The Peach Pit also claim to have the best burgers in town, and while we've found it hard to deny this, you'll have to get in and try one for yourself (a win-win situation, because either way, you're getting a tasty burger). After a long day in the sand and surf, step into The Peach Pit for a long night of dancing, drinking and good times.
Address: 148 The Esplanade, Scarborough WA 6019
Phone: +61 08 9245 1200
Trading Hours: Sun-Thur 11am-10pm Fri-Sat 11am-12am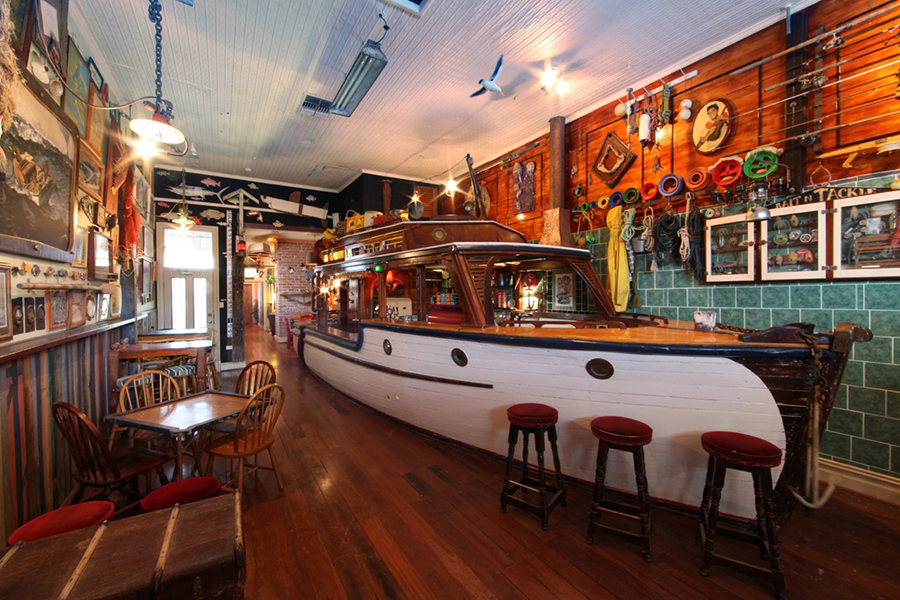 11. Rodney's Bait 'N' Tackle
With a theme inspired by sailing on the seven seas, climb aboard Rodney's Bait 'N' Tackle for a night of seafaring fun. The bar at Rodney's Bait 'N' Tackle is a restored, refitted 1950's cruiser boat, filled with fine spirits and beers flowing on tap, which works well to emphasise the fun sea theme that the pub promotes. One of the smaller Perth bars on the list, you'll have no trouble getting service from the friendly staff, as well as a seat in front of the stage where live music is regularly being played. To continue the theme of the sea, their food menu is filled with delicious fish dishes (say that three times fast) from the catch of the day, to wood-smoked sardines, to its barramundi burger and chips.
Address: 598 Stirling Hwy, Mosman Park WA 6012
Email: [email protected]
Trading Hours: Tues 4pm-10pm Wed-Thur 4pm-11pm Fri-Sat 4pm-12am Sun 4pm-9pm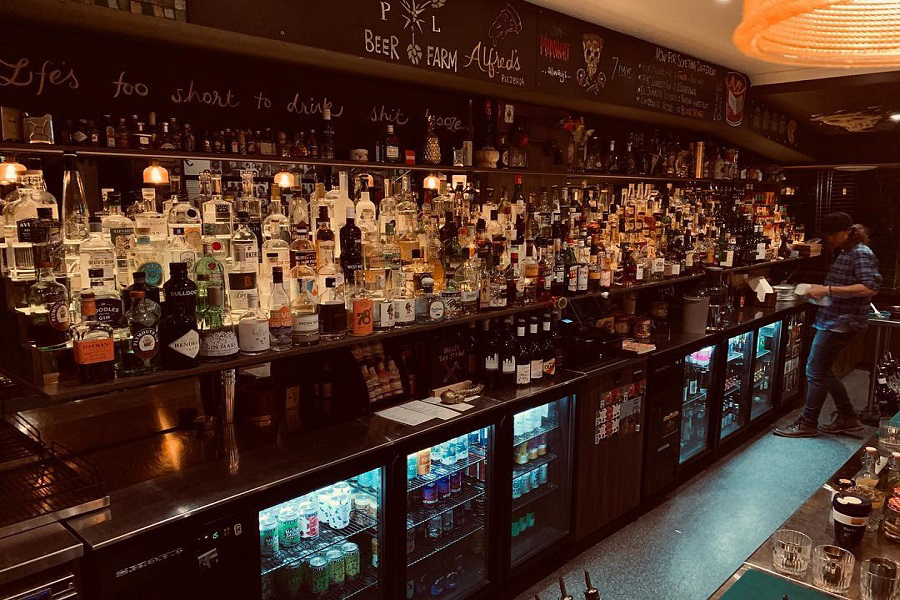 12. Alfred's Pizzeria
Closing out the list of best bars in Perth is Alfred's Pizzeria, the perfect matrimony of pizza and rock 'n' roll music. At Alfred's Pizzeria, you can order by the slice from some of the quirkiest named pizzas in Perth. From the Rocky, covered in Italian sausage, to the Princess Peach, a mushroom pizza of course, the menu goes on and on with great variety. As rock music blares from the speakers around the bar, you can select your drink of choice from the five pages of spirits their menu has to offer. As Alfred's Pizzeria's website says, 'Pizza. Liquor. Cheese.', plain and simple, what more could you want?
Address: 37 Barrack St, Perth WA 6000
Trading Hours: 4pm-12am daily
You'll also like:
14 Best Rooftop Bars in Perth
18 Best Barber Shops in Perth
12 Best Pubs In Perth 
General FAQ
Are there any cool bars in Perth?
There are plenty of cool bars in Perth, like the Galway Hooker or the Palace Arcade.
Where are the best bars in Perth?
The best bars in Perth can be found in Northbridge and Scarborough.
Is Perth Known for its cocktail bars?
Yes, and you'll find some of the best cocktail bartenders at Foxtrot Unicorn.