18 Best Cafes in Perth
This article feature insights from Australian coffee expert and Campos Chief Coffee Officer, Adam Matheson.
When you think of the best cafes in Perth you can't go wrong with places like Sixteen Ounces, Felix & Co. or Gesha. In recent years the Western Australian capital has become known for its exceptional coffee and our expert team of foodies and editors have tasted some of the best brews and big breakfasts in Perth compiling an independent list of their favourites.
With a multitude of specialty coffee shops in Perth that even rival those in Sydney and Melbourne. Australia's new brew capital has everything from a basic cold brew to full-bodied Brazilian extract espresso.
Best Coffee Shops in Perth at a Glance
Our list of best coffee shops in Perth goes like this.
If you find yourself in the middle of Perth's CBD and are asking yourself, where the best cafe near me? Never fear, here is a list of the Best Coffee Shops and Cafes in Perth.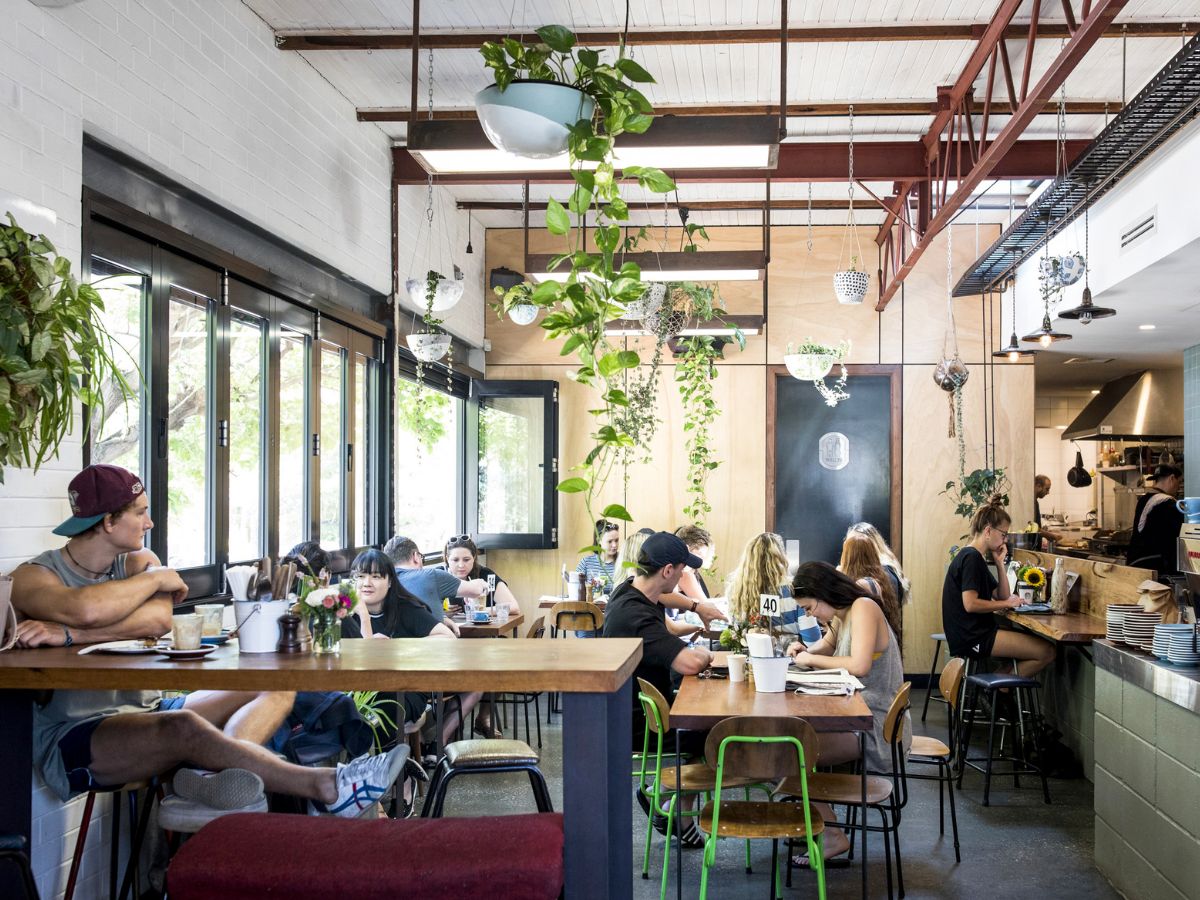 1. Hylin
This New York City-inspired cafe is a must-visit. Not only does this Perth coffee shop support the locals, with locally sourced furniture, artworks and amazing food., but it also cops beans supplied by Micrology Coffee, an independent local roaster. The coffee has people lining up out the door and with an all-day menu featuring a New Yorker Reuben bagel, açaí bowls and even crumpets come from the local farmers' market. What's not to love?
Address: 178 Railway Parade West Leederville 6007
Phone: 0476 644 997
Hours: Mon-sat 6:30am-3pm, Sun 7:30am – 2:30pm
What We Like: The atmosphere.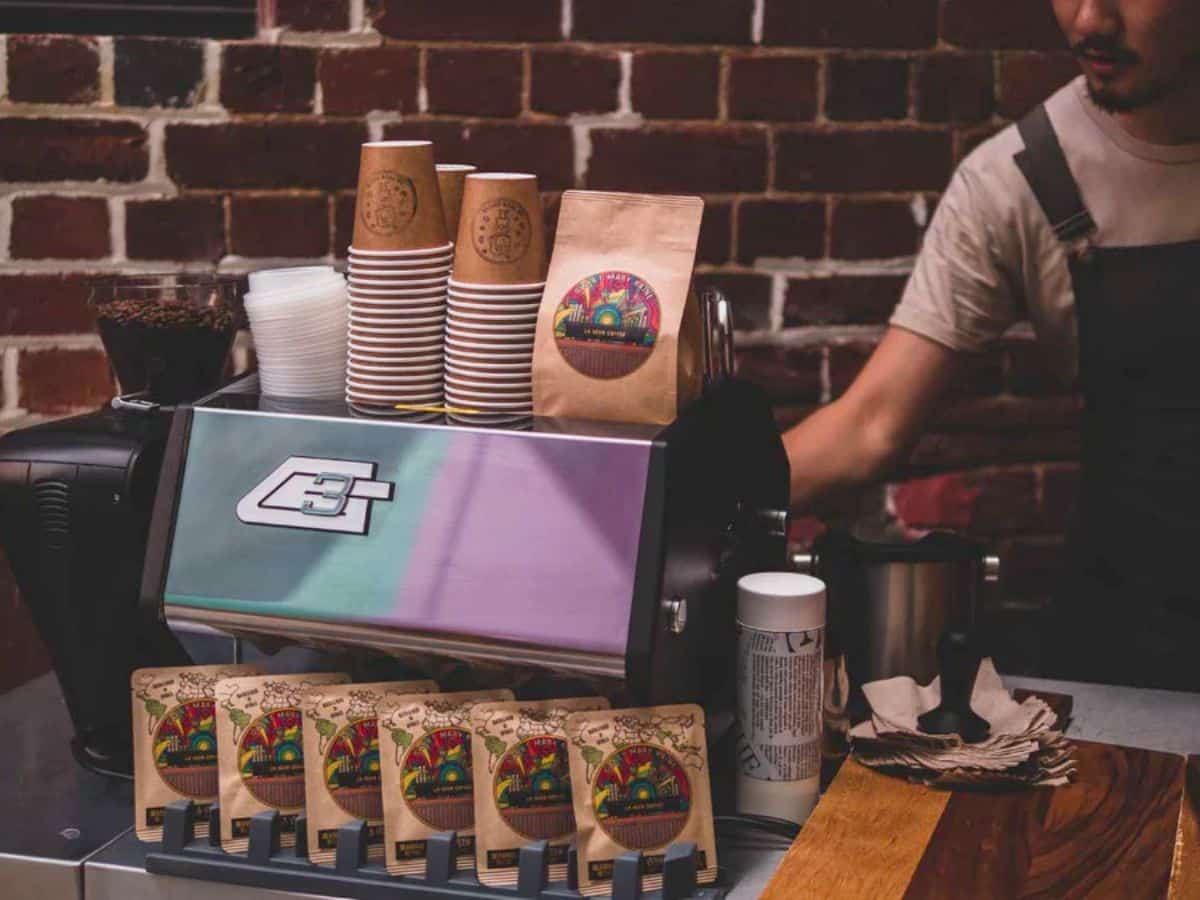 2. La Veen Coffee
Hidden inside a heritage building with a weathered exterior, is arguably one of the best cafes in Perth. Offering a selection of beans from Rockingham's Five Senses as well as other bean types sourced from small roasters mostly based over east. With well-informed staff members that enjoy educating people about various brewing techniques and amazing food from casual dining and something more refined, you'd be a fool not to visit!
---
Featured Video from Man of Many
---
Address: 90 King Street Perth 6000
Phone: 9321 1188
Hours: Mon-Fri 6:30am-3pm, Sat-Sun 7:30am – 2:00pm
What We Like: The eggs benedict.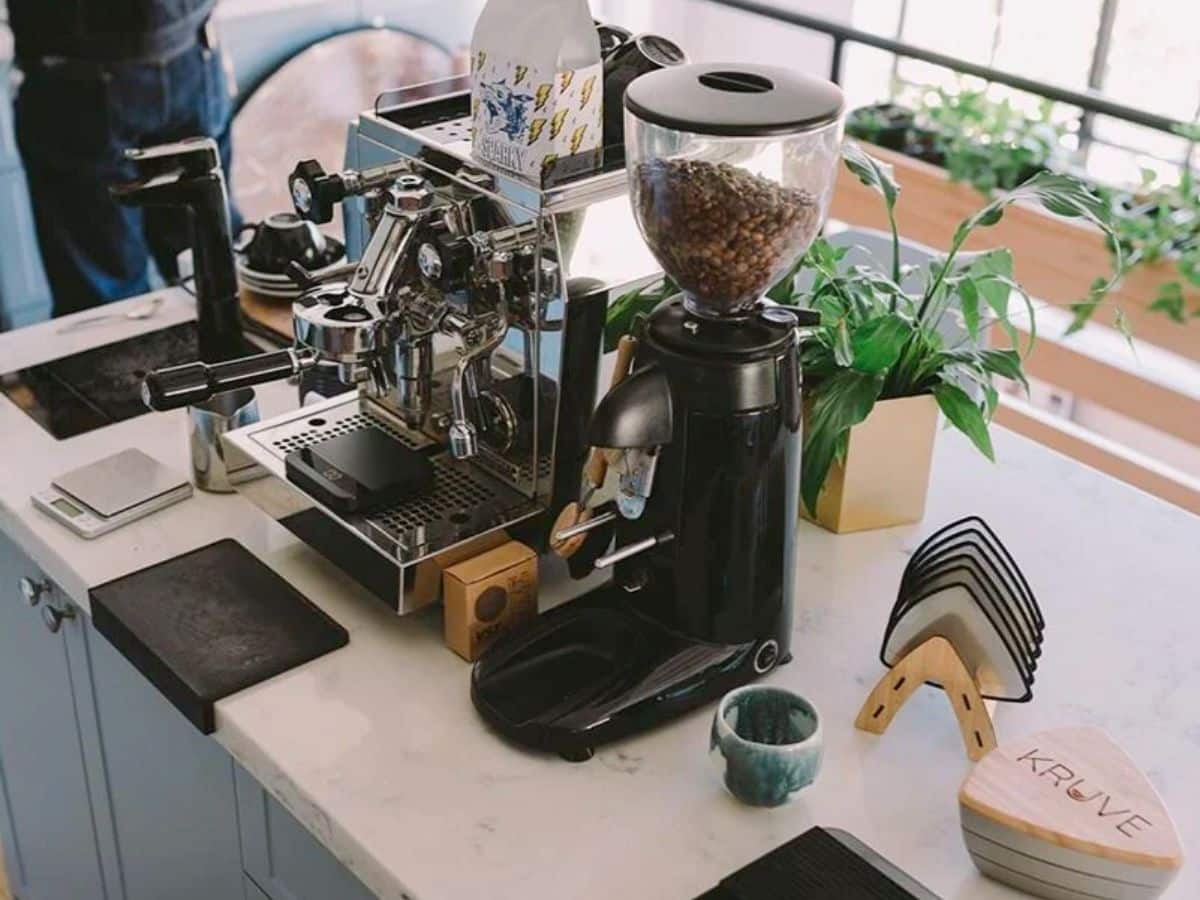 3. Grouch and Co
Grouch and Co sources beans from single-origin farmers from around the world, with different blends depending on the season. The beans are roasted in-house with choice of full cream to cashew milk, giving it a signature taste. Also offering teas all served in handmade ceramic cups made by WA-based Japanese artist Naomi Sugi, what's not to love.
Address: 1, 45 McCoy Street Myaree 6154
Phone: (08) 9317 1951
Hours: Mon-Fri 6:30am-3pm
What We Like: The coffee
Check out Grouch and Co Grouch and Co Menu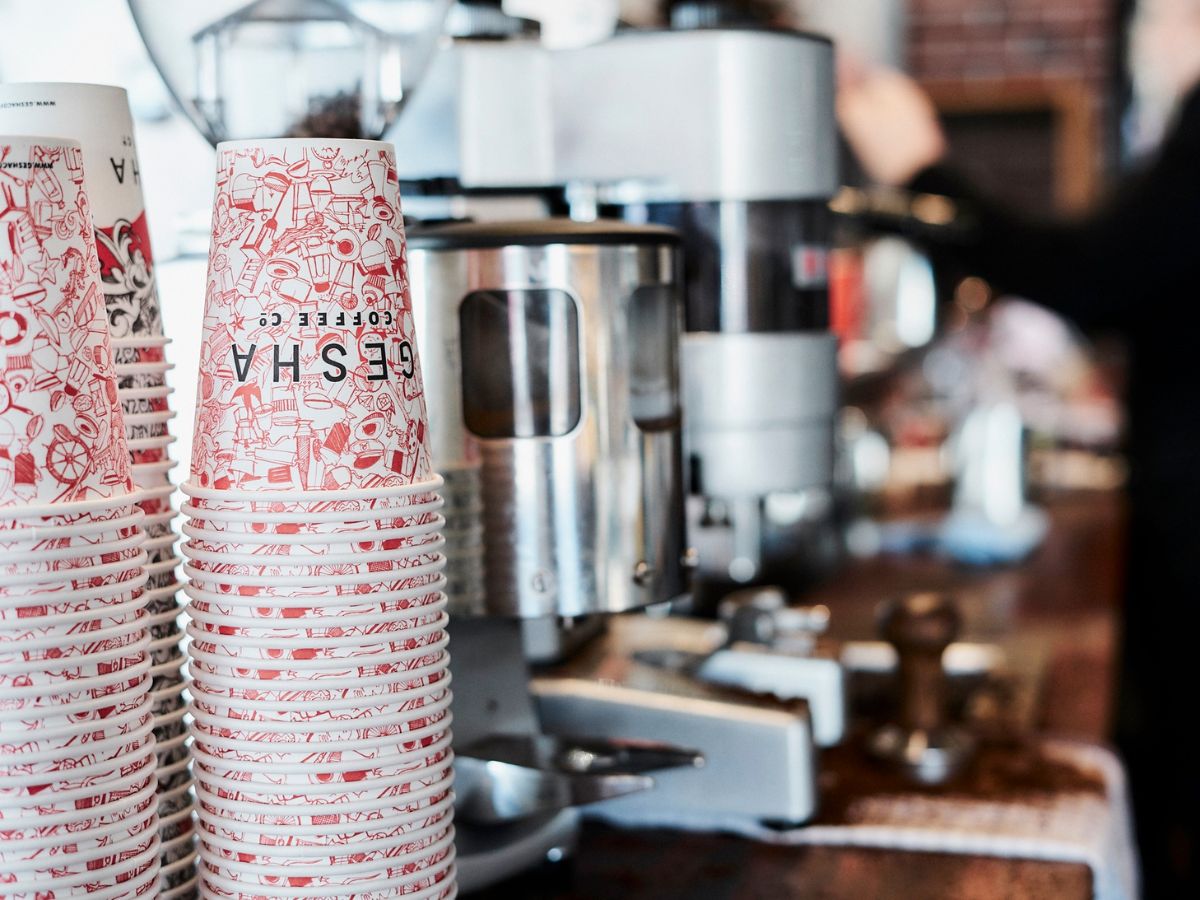 4. Gesha
Best for: Pets
Named after the prized Ethiopian Geisha bean, you know the coffee will be good. The coffee shop in Perth occasionally serve the Geisha bean, but its everyday house roast is just as good. With a selection of breakfast items as well as cakes, pastries, salads and wraps, you can't go wrong.
Address: 59A Queen Victoria Street Fremantle 6160
Phone: (08) 9431 7143
Hours: Mon-Sun 6:30am-4:30pm
What We Like: Dog friendly!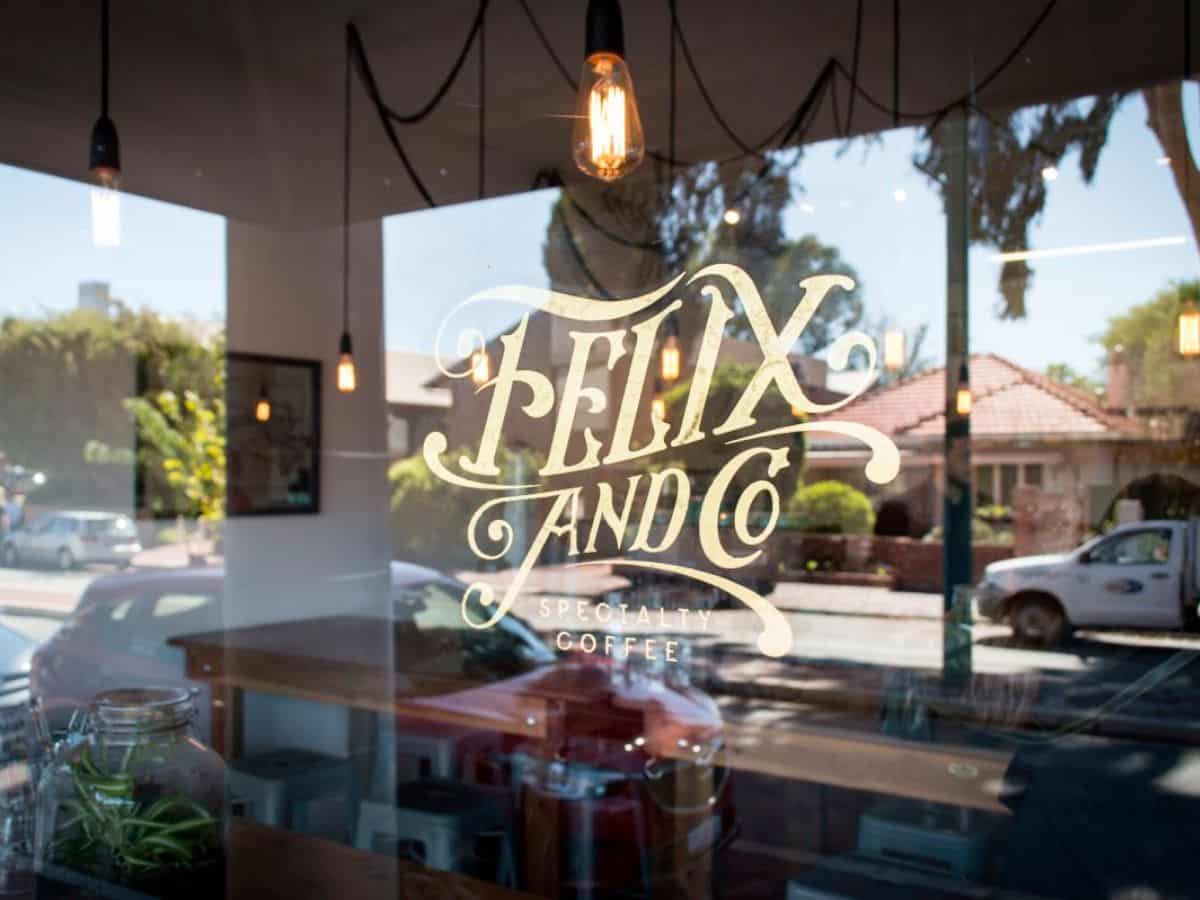 5. Felix & Co
Best for: Fast Service
One of the most diverse cafes on the list, Felix & Co doesn't mess around when it comes to coffee. With several guest seasonal blends each week, including three espresso offerings and two cold-brew offerings daily, you're definitely spoiled for choice. But wait there is more, sourcing beans from Loaded, Mano a Mano, the in-house roastery at Gordon Street Garage, Proud Mary, Dukes, Small Batch, Seven Seeds, Code Black and Market Lane. Even sourcing coffee from New South Wales with Artificer, Mecca Espresso, Sample and Single O. To say this is a coffee lover's destination is an understatement.
Address: Shop 8 160 Hampden Road Nedlands 6009
Phone: (08) 9386 9775
Hours: Mon-Fri 6:30 am-3 pm, Sat-Sun 7 am-1 pm
What We Like: Great for takeaway.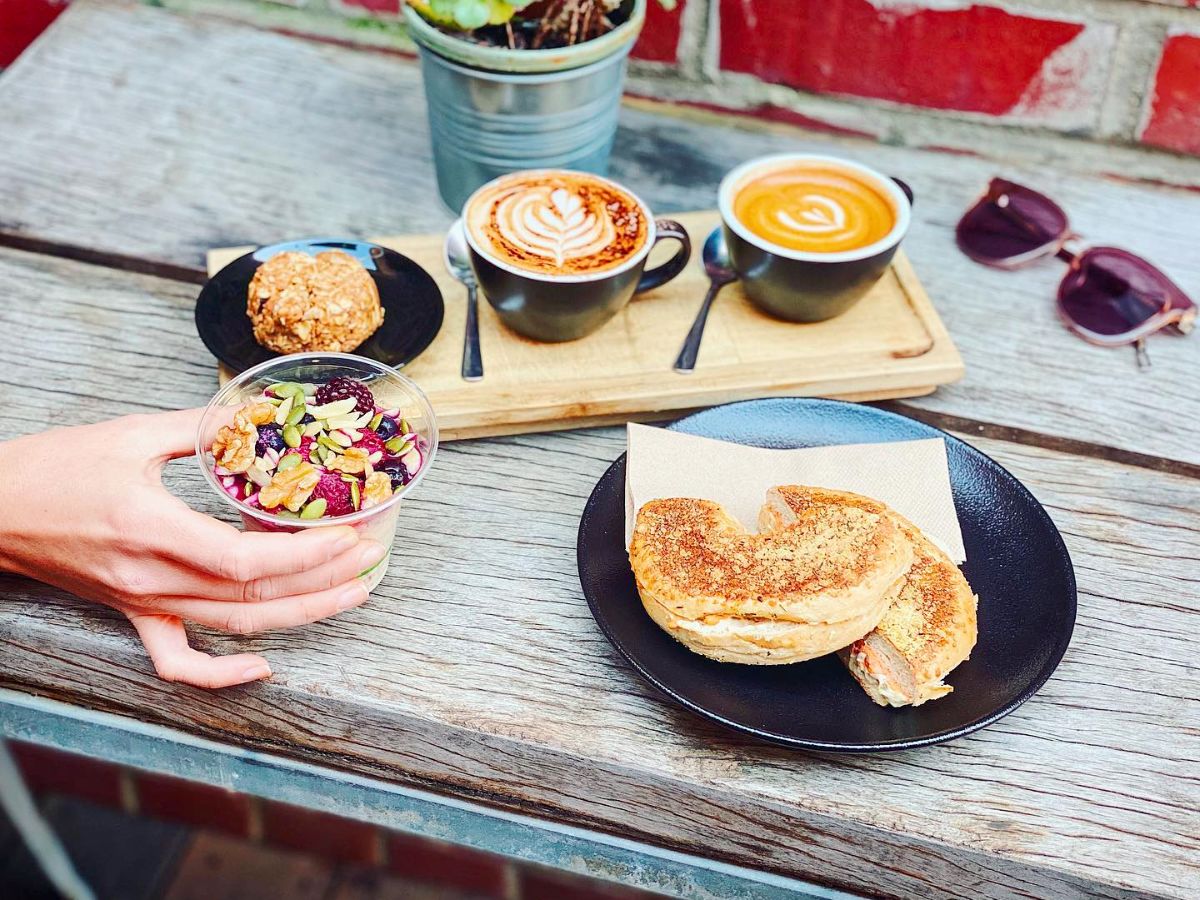 6. Engine Room Espresso
From the house blend coffee to the WA boutique roastery single-origin bean of the month, you won't be disappointed with Engine Room Espresso. As one of the best coffee shops Perth has to offer, the team provides a quality brew and authentic bagels from The Holy Bagel Co., tasty pumpkin bread, organic crumpets and takeaway granola or muesli breakfast cups.
Address: 450C Fitzgerald Street North Perth 6006
Hours: Mon-Fri 6:30 am-2 pm, Sat-Sun 7 am-2 pm
What We Like: The bagel and cream cheese!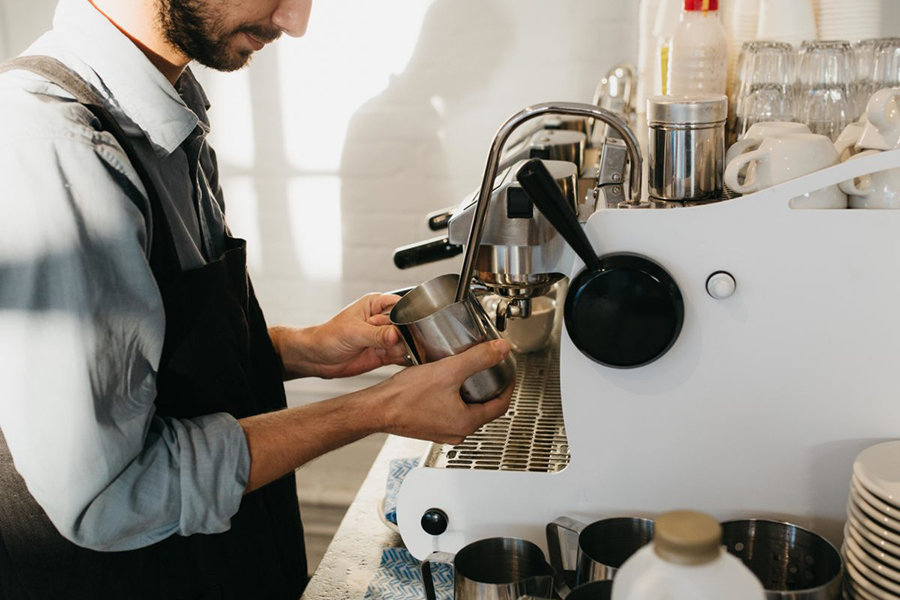 7. Ooh La La and Ooh Coffee
This petite espresso bar offers it all; coffee and fashion. What more could you ask for? This cafe has a women's fashion boutique attached, allowing customers to drink amazing coffee and browse through the collections. Using Five Senses beans to create a smooth and silky blend of coffee to satisfy any coffee lover, what more could you ask for?
Address: 55 Queen Victoria Street North Fremantle 6159
Phone: 0422883919
Hours: Mon-Fri 6:30am-2pm, Sat 7am-2pm, Sun 7am-1pm
What We Like: The atmosphere.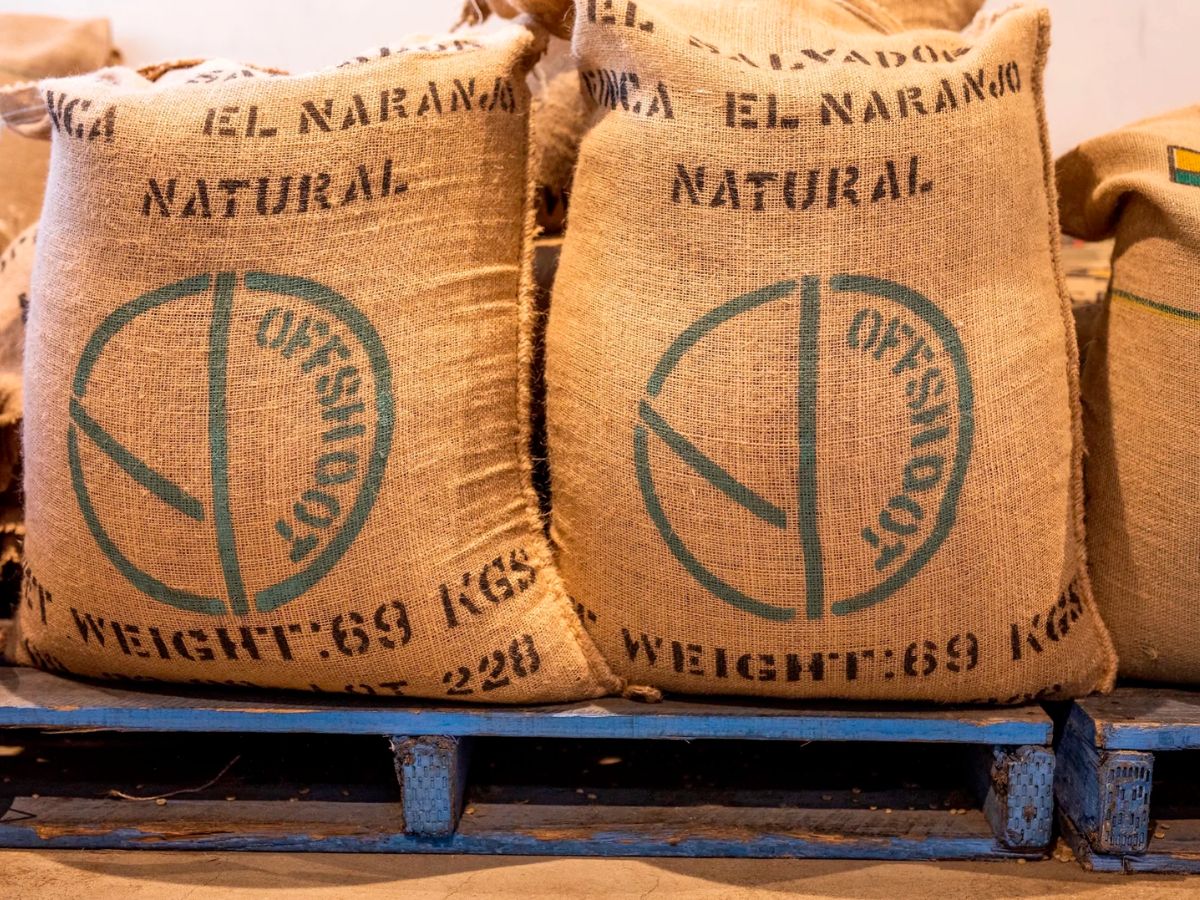 8. Offshoot Coffee
This specialty coffee shop roasts its own coffee blend, it began with single-origin and now they have many varieties available. But what makes Offshoot's coffee so good it the high-tech Loring S15 Falcon imported from America. This tumble-dryer like machine applies heat to the air inside the drum filled with coffee beans, roasting them with increased efficiency and accuracy. All that is just a fancy way of saying, you're going to get one hell of a coffee.
Address: Hibernian Place 480 Hay Street Perth 6000
Hours: Mon-Fri 7 am-3 pm
What We Like: The lattes.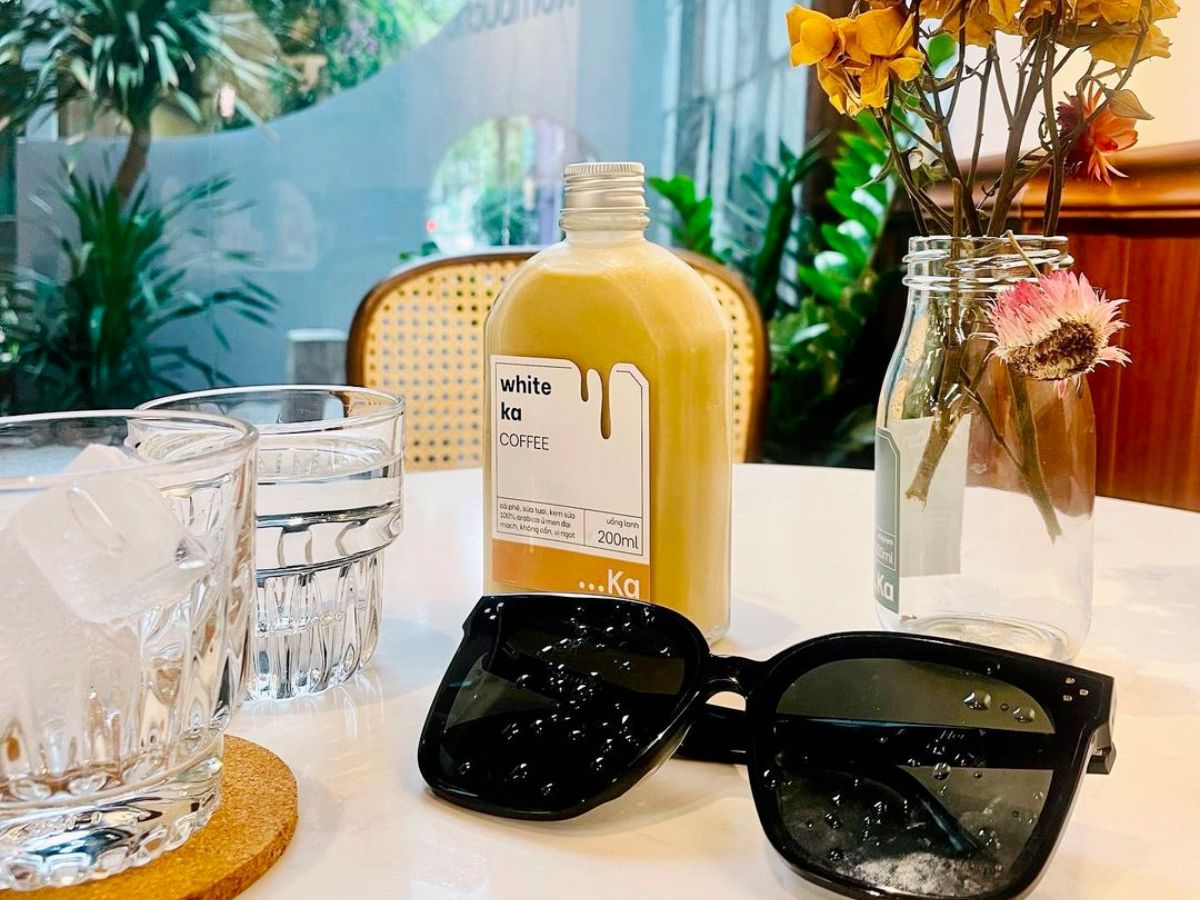 9. Pixel Coffee Brewers
Owners Kaya McCarthy and Juliana Nobre are former Western Australian Barista champions and it shows. With beans sourced from Five Senses, Melbourne's Proud Mary, Seven Seeds and Mano e Mano. It's easy to see why people recognise Pixel Coffee Brewers as the best cafe in Leederville. Along with some amazing coffee Pixel's also offers standout cakes and other showstopping treats.
Address: 226 Oxford Street Leederville 6007
Phone: 0448 085 889
Hours: Mon-Sun 7 am-3 pm
What We Like: The atmosphere.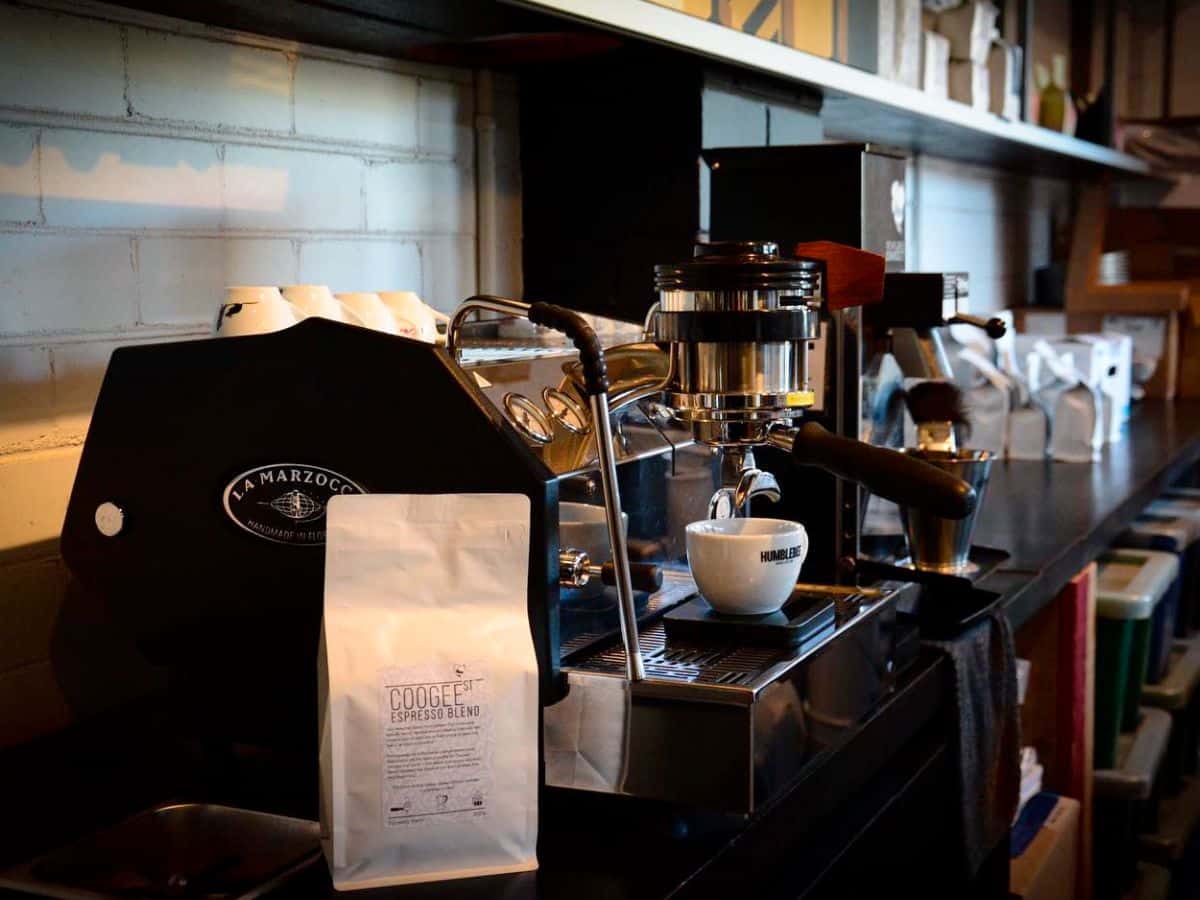 10. Humblebee Coffee Roasters
Humblebee Coffee Roasters is known for its micro-roasting approach. The Perth cafe offers different blends that any coffee lover will enjoy. Coogee Street is the house blend, It's designed specifically for espresso and presents notes of bittersweet dark chocolate, stone fruit and toasted nuts. Then there's a range of single origins also available. But what sets Humblebee's apart from the others is skinny and soy milk isn't offered, this is due to their effect on taste. Humblebee Coffee Roasters has the ideal coffee-to-milk ratio that has people coming back for more. That is why full-cream coffees only come in two sizes. Pair your coffee with sweet and tasty breakfast doughnuts and your tastebuds will be set alight. Each take-home bag of beans is roasted while you wait, ensuring maximum freshness.
Address: 77 Coogee Street Mount Hawthorn 6016
Phone: (08) 9443 8626
Hours: Mon-Fri 6:30am-2:30pm, Sat 7am-3pm
What We Like: The coffee.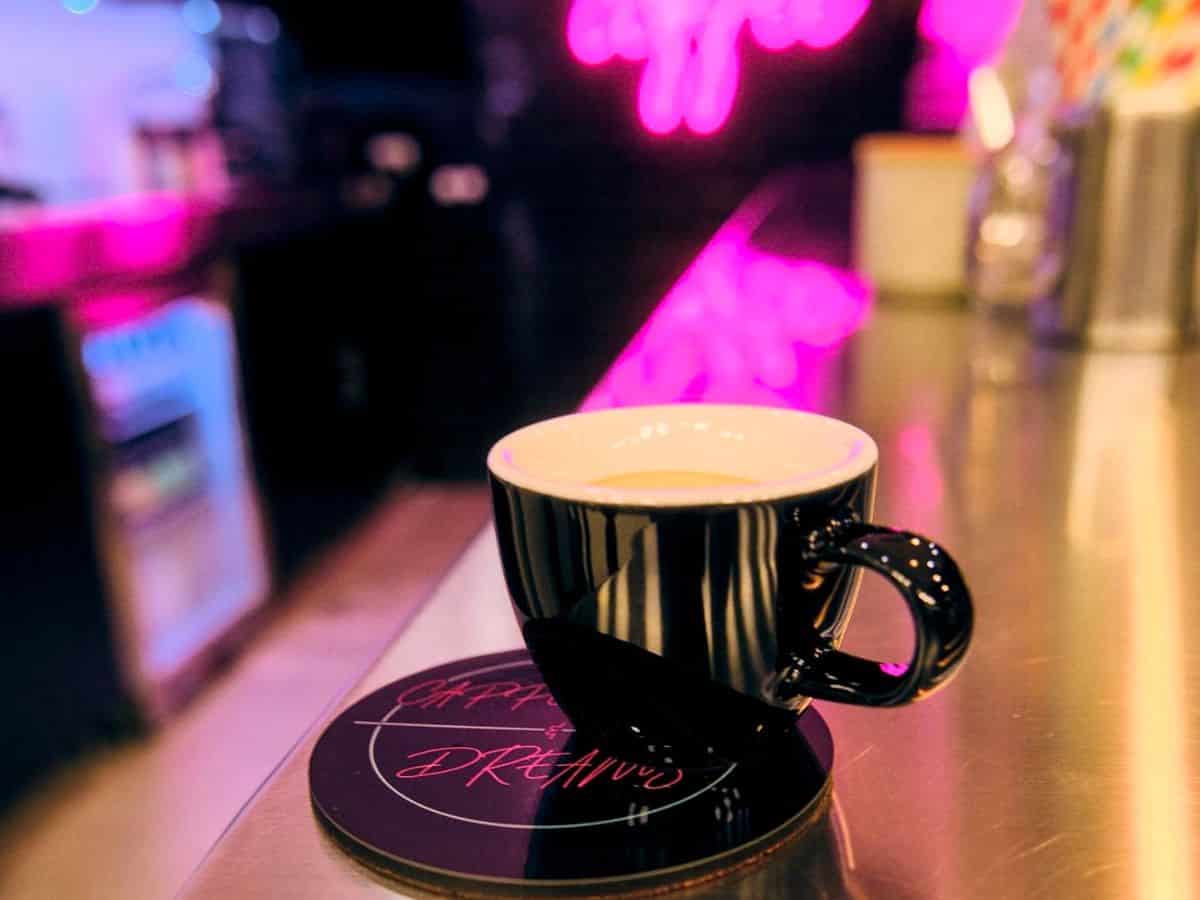 11. Standing Room Only
Standing Room Only embodies the simplicity of Italian cafes. You stand, you drink your coffee and you move on. Coffee lovers from all around Perth will tell you that this is one of the best cafes to visit. Customers can choose between blended and single-origin beans, courtesy of Melbourne's Small Batch Roasting Co. and the popular Candyman blend. But it doesn't stop there precision coffee making is taken seriously here, as a series of specialist goose-neck kettles, scales and filtering equipment is used for pour-overs, cold brews and some of the best espressos and iced coffees, all to ensure that every cup is consistent.
Address: Shop 7, Piccadilly Arcade 700-704 Hay Street Perth 6000
Hours: Mon-Thu 7am-4pm, Fri 7am-7:30pm, Sat 8:30am-3pm
What We Like: Amazing coffee.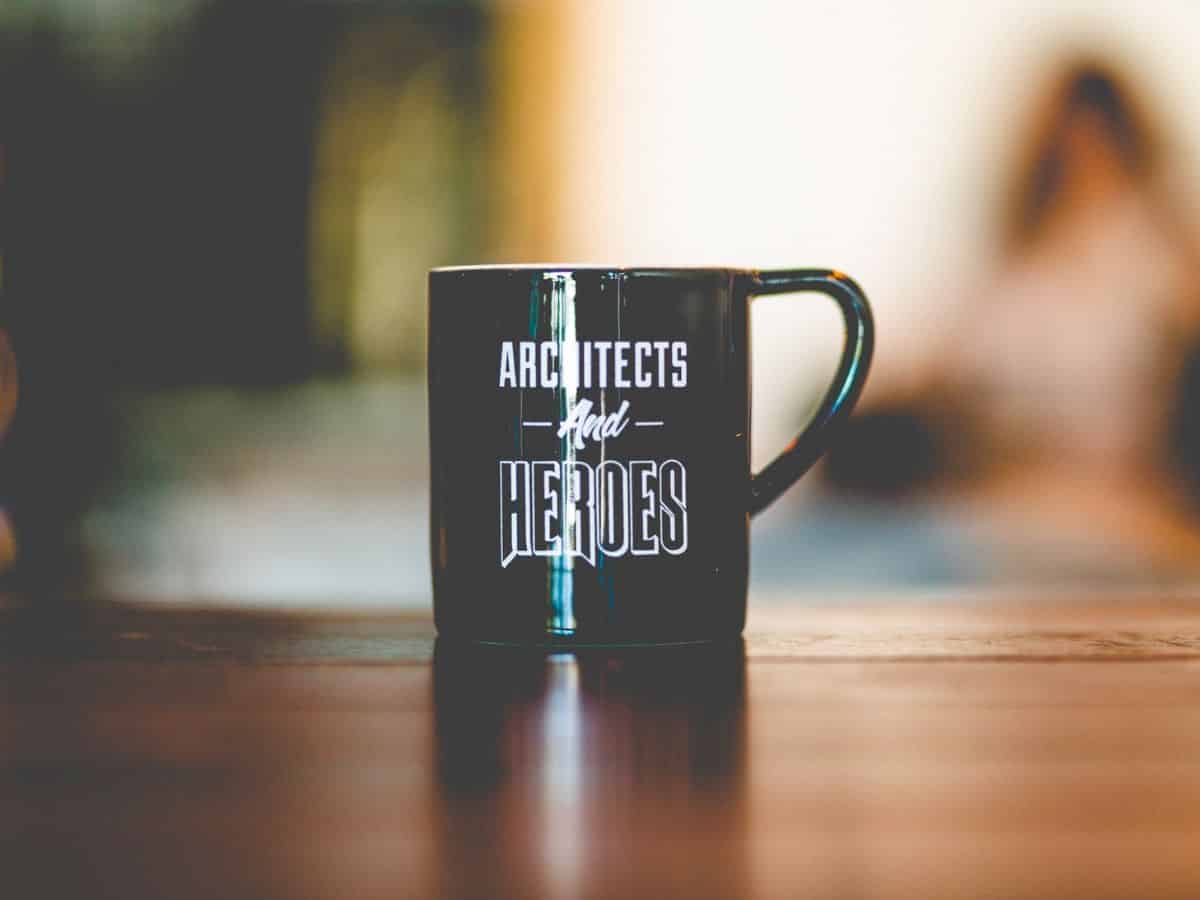 12. Architects & Heroes
This coffee house in Subiaco attracts many coffee fanatics and for good reason too. The Perth cafe's philosophy is simple: serve the food the couple wants to eat and the drinks they want to drink. With three regularly changing bean varieties from Melbourne's Code Black, as well as some Ethiopian and Guatemalan varieties also on offer. With an all-day food menu, serving up dishes like eggs, English muffins and a range of delicious bagel options, it's not hard to see why this is one of the best coffee shops in Perth.
Address: 25 Rokeby Road Subiaco 6008
Phone: 13 14 44
Hours: Mon-Fri 6:30am-4pm, Sat 7am-4pm, Sun 6:30- 3pm
What We Like: The bagels.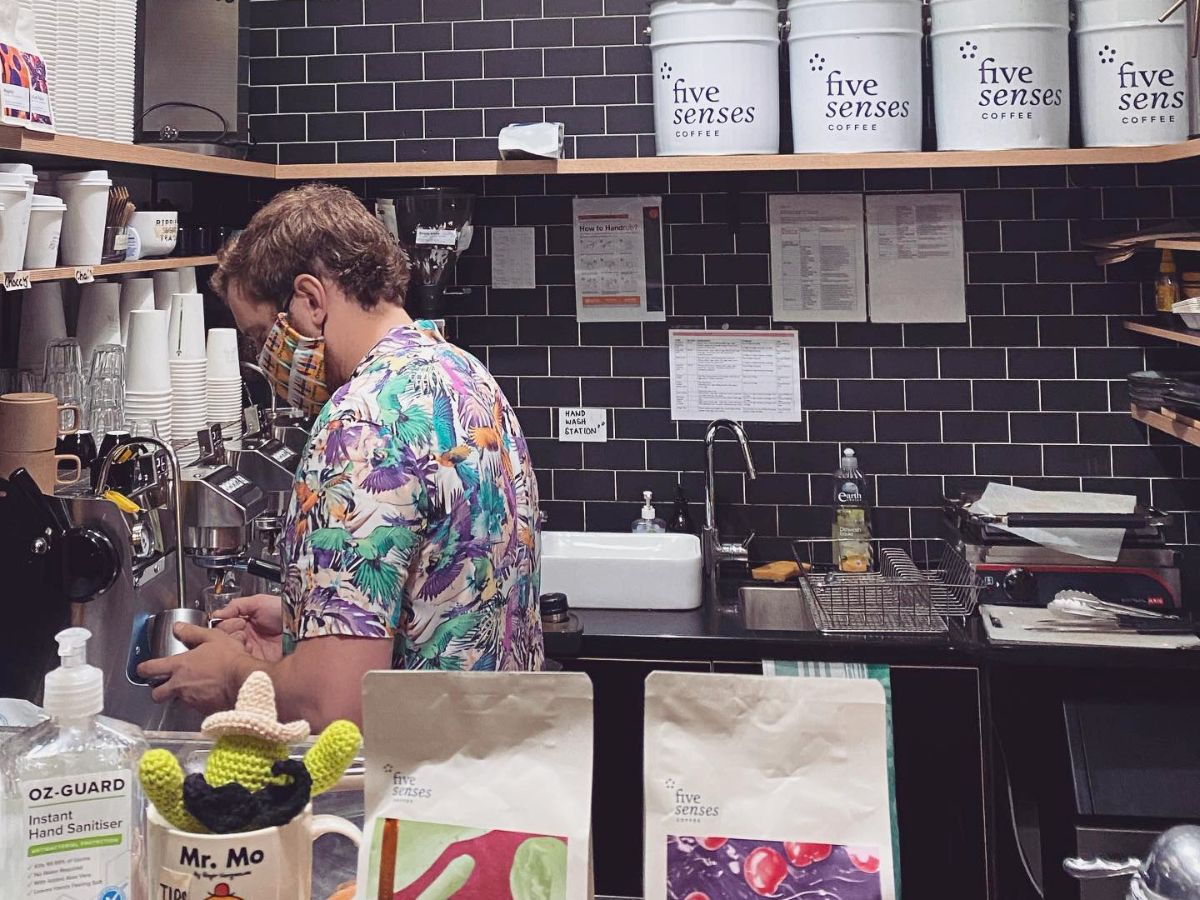 13. Mo Espresso
Mo Espresso is known for its coffee and for a good reason. Searching high and low for the best local roasters around the nation, including beans for Loaded and Five Senses, Mecca, Seven Seeds, Dukes and Market Lane you're spoiled for choice. With Doughnuts from Levi's Doughnuts, bagels from the Holy Bagel Company and raw treats from Raw By Chris, there really is something for everyone.
Address: Shop 209-210, Trinity Arcade 72 St Georges Terrace Perth 6000
Phone: 0425 237 019
Hours: Mon-Fri 6:30am-4pm
What We Like: Great coffee.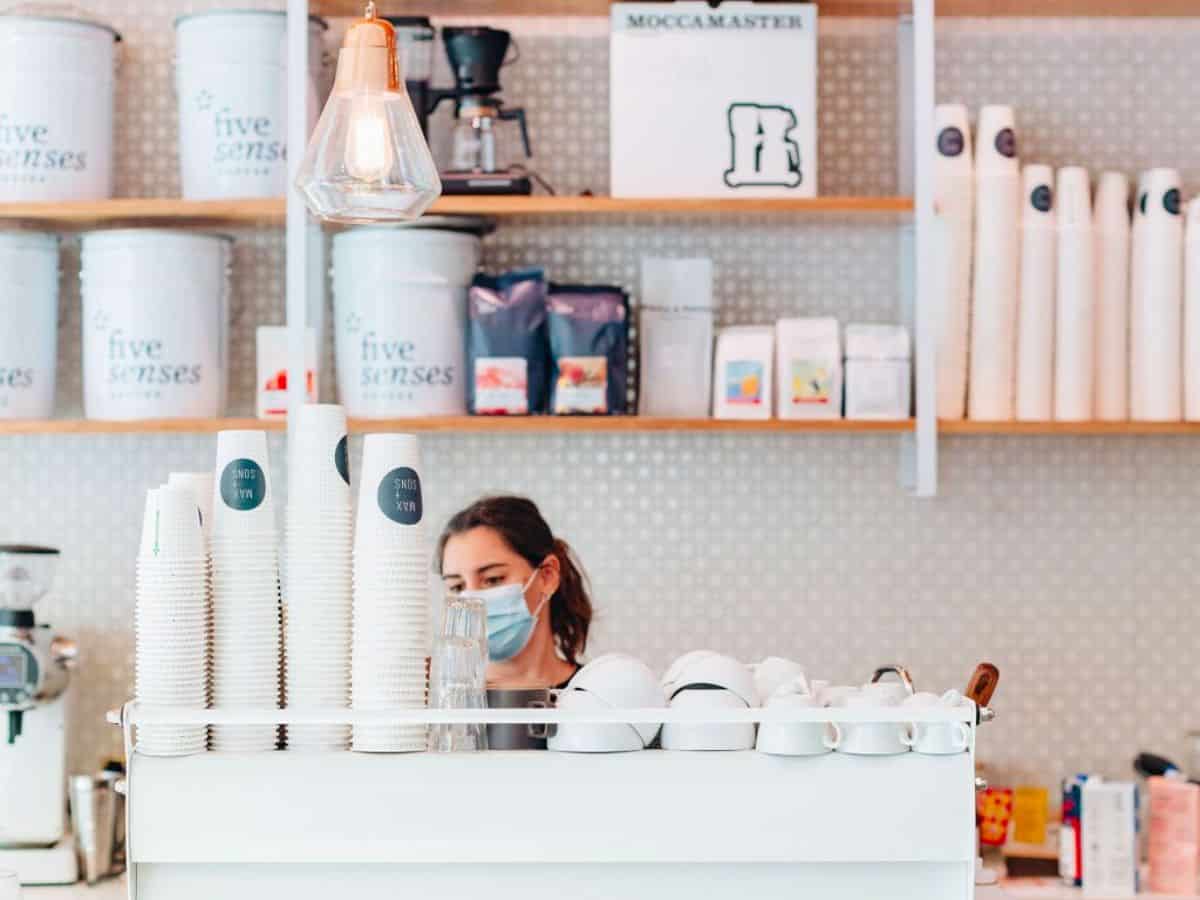 14. Max + Sons
Zac Barrett and his father Neil can't get enough of the coffee, first came Mo Espresso and then Max + Sons. Still focusing on the love of all things coffee, Max + Sons seeks out the best coffee roasters such as Mecca, Proud Mary and Loaded. Also striving to educate people on all things coffee, offering occasional tastings of various beans from the same farm processed using different methods. But amazing coffee isn't the only thing on offer here, with many sweets and treats like blueberry bagels from Holy Bagel Co and pastries and cakes from The Little Bakery and even gelato-doughnut burgers supplied by Top Dup and ChiCho Gelato.
Address: 140 William Street Perth 6000
Phone: 0499 407 611
Hours: Mon-Fri 6:30am-4:30pm
What We Like: Great assortment of food options.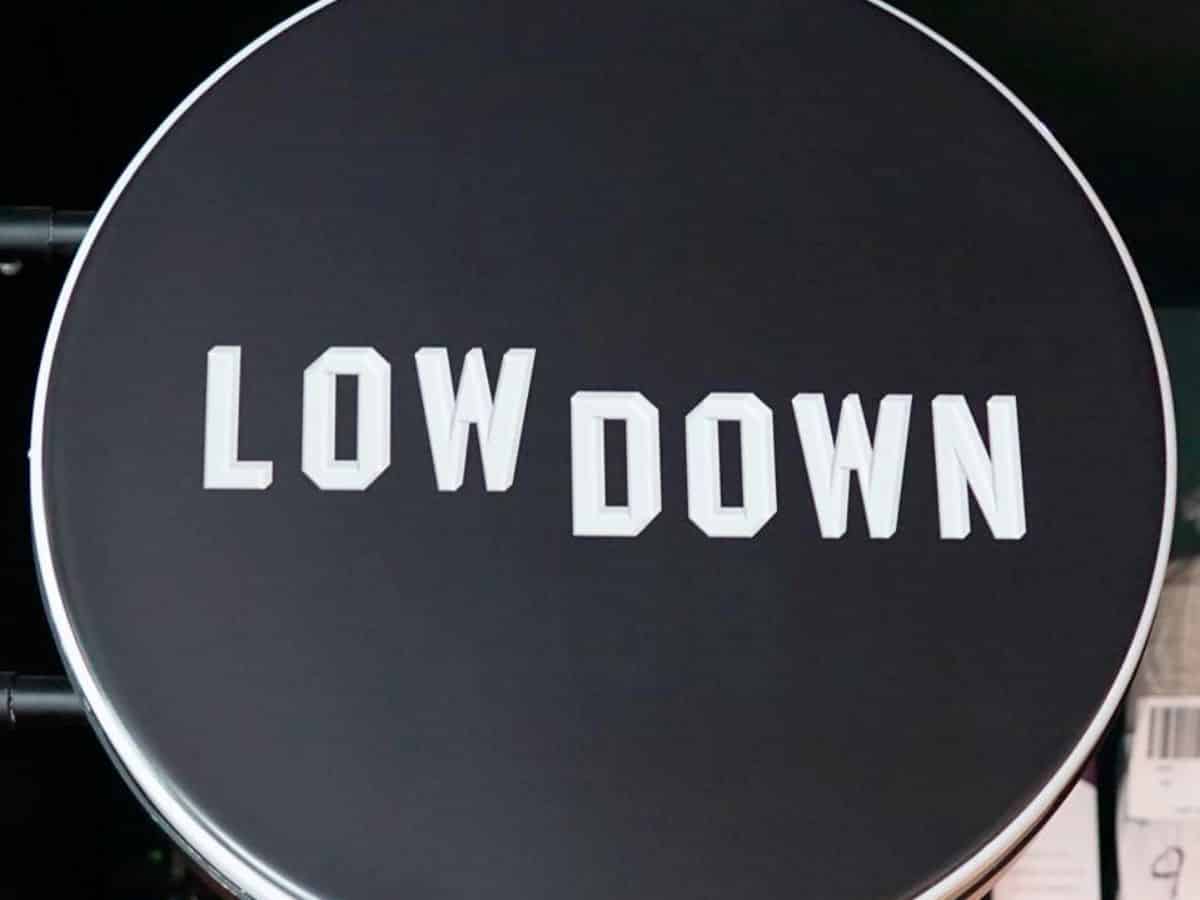 15. Lowdown
It's no surprise that Lowdown is often referred to as the best coffee place in Perth, the coffee served here is a crowd-favourite, hence why the cafe makes close to 900 coffees a day. The single-origin beans by Perth roaster Fiori will, they're served both hot and cold. If that doesn't impress you then maybe the price will. With multiple toasted sandwichs on offer, like in-house corned beef, pickle and mustard; shredded spicy Mexican chicken; and garlic, capsicum and Serrano ham. You'll be coming back for the coffee and more.
Address: Shop 16A Cloisters Arcade 865 Hay Street Perth 6000
Phone: 08 9226 3041
Hours: Mon-Fri 7am-4pm
What We Like: The atmosphere.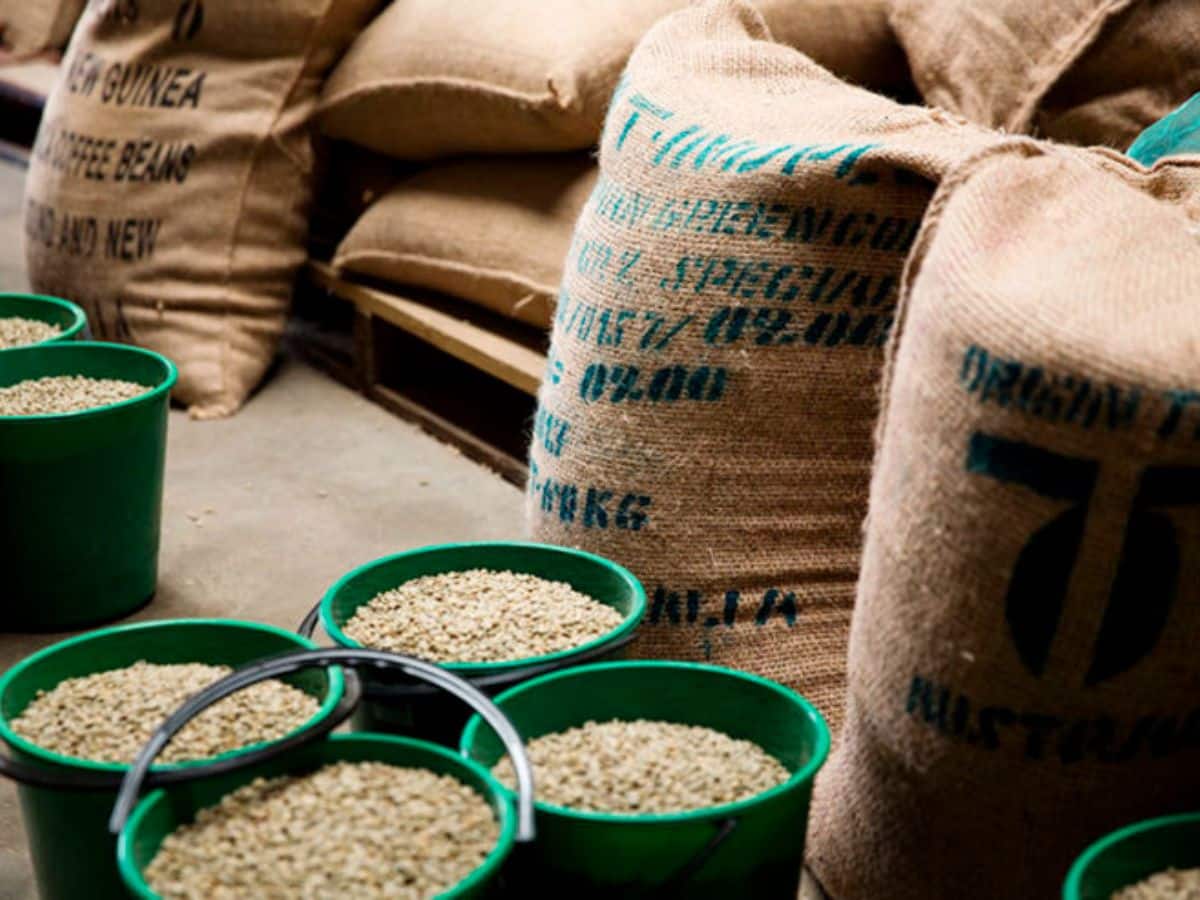 16. Pound Coffee Roasters
Hidden away in O'Connor, you'll find Pound Coffee Roasters, where ex-chef Justin Gardner is the head roaster and co-owner. His approach to roasting is all about the quality and provenance of the beans, treating them with respect and having a keen sense for balancing their characteristics to give you some of the best tastings coffee. Gardner also holds regular cupping sessions where he will talk you through the assorted beans, helping you understand the ins and outs of your daily cup.
Address: Unit 3 14 Zeta Crescent O'Connor 6163
Phone: (08) 9337 4888
Hours: Mon-Fri 9am-5pm
What We Like: Amazing coffee.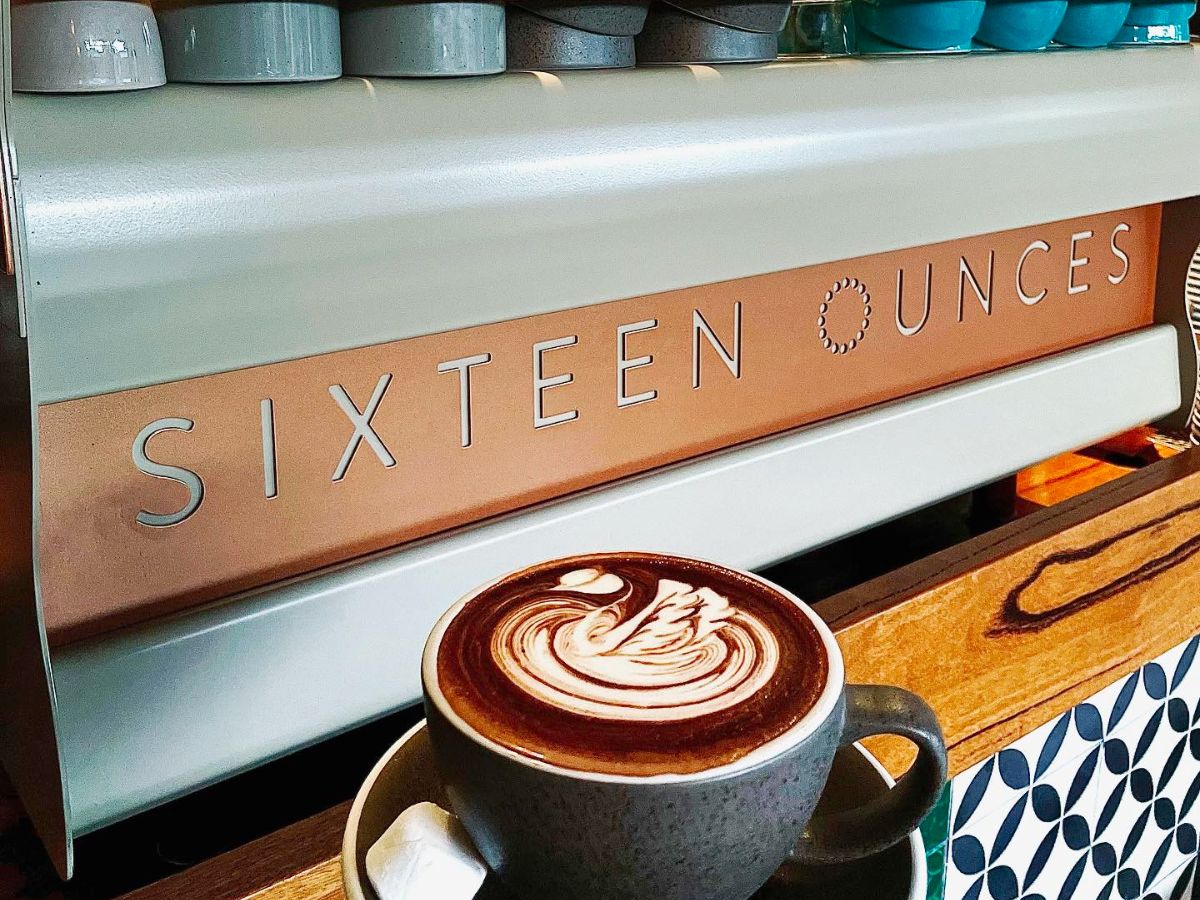 17. Sixteen Ounces
Best for: Food
Staying caffeinated isn't a problem at Sixteen Ounces. You'll be spoiled for choice with single-origin filter brews, cold drips and house blends on the machine at all times. This popular coffee and brunch spot in Perth has a menu to suit every appetite. Dishes such as the Loaded Hash with spicy slow-cooked beef, signature Eggs Benny with thick-cut bacon and house-made Hollandaise or the Mushroom Medley, are all guaranteed to leave you wanting more. There's plenty of healthier options too including a Quinoa Salad, Keto Stack and the good old fashioned Omelette. Let's not forget the mouthwatering selection of sweet treats, we suggest you take one for the road.
Address: 257 Albany Highway Victoria Park 6100
Phone: (08) 9355 2333
Hours: Mon-Fri 7am-3pm, Sat 8am-3pm
What We Like: Great for brunch.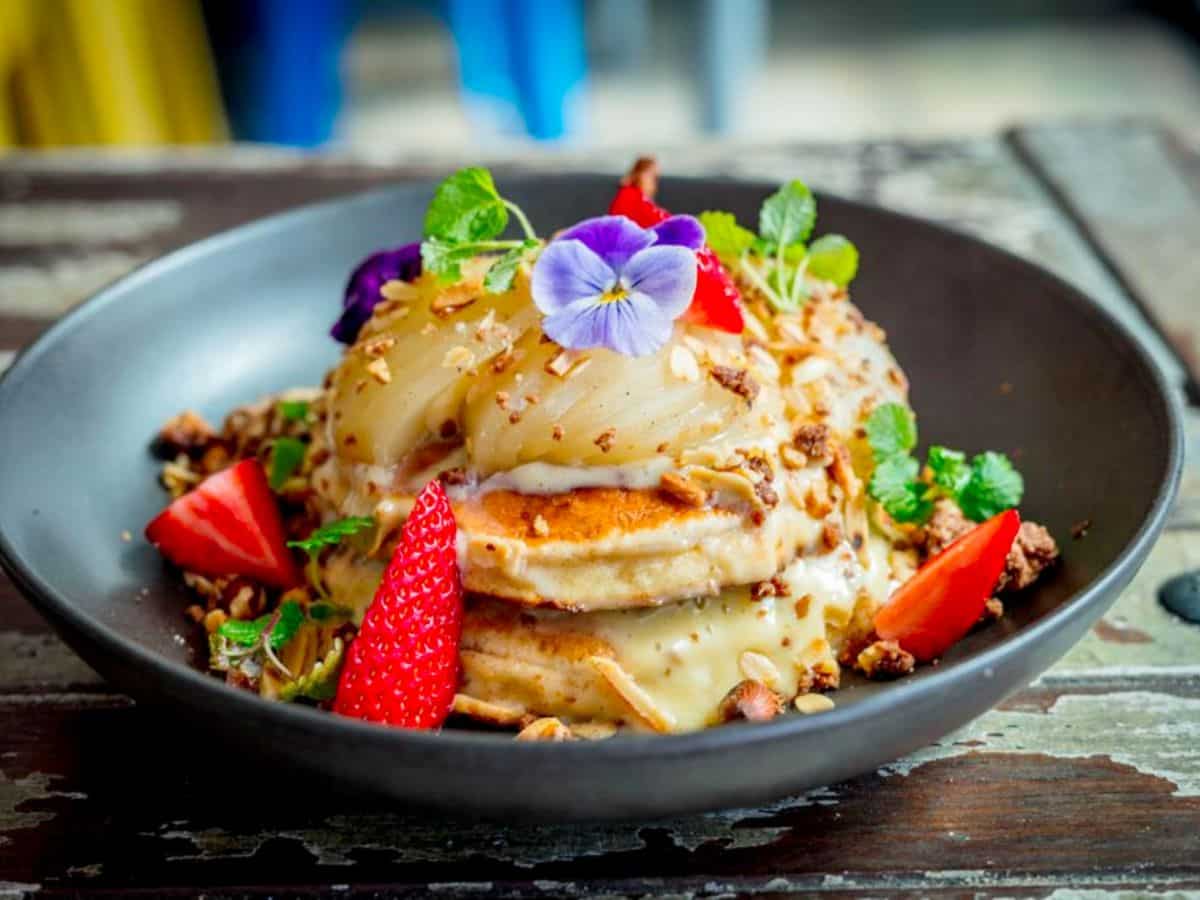 18. Typika Artisan Roasters
Best for: Aesthetic dishes
On-site house-roasted beans are sourced from across the globe to form the basis of the coffees that are on offer at this Perth cafe. Also known as one of Perth's foodie hot spots, Typika Artisan Roaster serves up an outrageous French toast with bacon, banana and salted caramel, tasty bagels, beef-cheek croquettes, fruit salads, Asian caramelised short beef ribs and eggs benedict and even spiced-beef benedict. It's easy to see why people wait an hour for a table.
Address: 331 Stirling Highway Claremont 6010
Phone: (08) 9284 6088
Hours: Mon-Sun 6:30am-3pm
What We Like: The french toast.
Key Things to Consider for Perth Coffee Shops
The key factors to keep in mind when deciding where to go:
Price – how expensive is your food/coffee.
Variation – menu variety and ability to make changes when needed.
Ambience – cafe's are no fun to visit unless they have an interesting or calm ambience.
Quality of Coffee – probably the most important factor when considering any cafe.
Service – good service makes the experience at a restaurant or cafe that much more enjoyable.
How Man Of Many Chose The Best Cafes and Coffee In Perth
This article features insights from Australian coffee expert Campos Chief Coffee Officer and Adam Matheson. It is also based on our own personal experience, in-depth research and customer reviews of coffee shops in Perth. As expert journalists who guide people between competing products and services, we have provided our independent opinion in formulating Man of Many's selections. Our editors have taken into account, price points, coffee and food choices, while also making a concerted effort to highlight a few coffee spots outside of the CBD. You can review our editorial policy here surrounding how we maintain our independence in our editorial reviews.
Perth Coffee at a Glance
Over the years Australia's coffee culture has begun to grow. As the number of cafes began to grow so did our love of coffee, with this so did our taste for it. We began to experiment with different roasts and flavours. Our cafes now offer multiple beans and extraction methods that will excite and satisfy any coffee lover.
"Whilst Australian coffee in the past was bitter, stale and too hot, fortunately now we find ourselves expecting, even demanding, that our coffee is smooth, well bodied, and naturally sweet," Adam Matheson, Campos Chief Coffee Officer tells Man of Many. "Flavours are typically built around a caramel and chocolate base but are generally complimented with floral and fruity notes that come from better sourcing knowledge and roasting techniques."
The Australian coffee expert says that while Melbourne is Australia's cultural capital, regions like Perth have been quick to adapt to new coffee techniques. The result has seen smaller markets become major roastery hotspots. "Different roasting and brewing methods, which has in part been influenced by other coffee loving regions like Japan and Scandinavia, has helped enhance our perceptions and open Australia up to the amazing world of coffee," Matheson says.
Alternatives to Coffee Shops in Perth
If you're looking for other things to do in and around Perth, we've got you covered with some of the options listed below. You can also check out our list of the Best Coffee Shops & Brands in Australia with expert commentary from Australian coffee expert and Campos Chief Coffee Officer, Adam Matheson. Or, if you don't feel like heading out for coffee, you can look to invest in one of the best Coffee Machines For Your Daily Brew or French Press Coffee Makers for a Fresh Brew.
You'll also like:
8 Best Tattoo Shops in Perth
12 Best Bars in Perth For a Great Night Out
14 Best Rooftop Bars in Perth
36 Best Cafes in Sydney
Coffee Shops in Perth FAQ
What is specialty coffee?
To qualify as a specialty coffee, coffee needs to score 80 points or above out of 100 from the Specialty Coffee Association.
What's the best speciality coffee in Perth?
Some of the best places to find specialty coffee in Perth are Felix & co for its variety of blends, Grouch and Co for its seasonal blends. Micro Lote Coffee for offering your coffee any way you like and Addison & Steel Speciality Coffee for their scientific like approach to their coffee.
What Perth specialty coffee shop is open late?
Geisha is open Monday to Sunday till 4:30 pm, Addison & Steel Speciality Coffee is open Tuesday to Sunday till 4 pm. Architects & Heroes is open Monday to Saturday till 4 pm, Mo Espresso is open Monday to Friday till 4pm and Man + sons is open Monday to Friday till 4:30pm. Pound Coffee Roasters is open Monday to Friday till 5pm and Standing Room Only is open on Mon-Thu till 4pm and open on Friday till 7:30pm.
You'll also like:
8 Best Tattoo Shops in Perth
12 Best Bars in Perth For a Great Night Out
14 Best Rooftop Bars in Perth
---
Featured Video from Man of Many