11 Best Hobart Wineries and Vineyards
This article includes advice and insights from Alain Rousseau - Senior Winemaker - Frogmore Creek
What better way to spend the afternoon than sipping wine at the best wineries in Hobart? One of Australia's most stunning cities in the country, Hobart is renowned for its cool climate wine, so make sure you check out the huge list of vineyards the city has to offer. Whether you're an up and coming sommelier, a simple wine-lover, or are just looking for something to do, we've got the answers. We spoke to Alain Rousseau – Senior Winemaker at Frogmore Creek – to get his expert insights into Tasmanian wine varietals, terroir and climate. these are the best Hobart wineries and vineyards.
You'll also like:
9 Best Restaurants in Hobart to Try on Your Next Visit
16 Best Australian Gins for the Tonic of Your Dreams
15 Best Australian Whiskey Brands
The Best Hobart Wineries and Vineyards
Tasmania is championing genuine cool-climate varietals unlike many other wine regions in Australia. The term 'cool-climate' has become something of a bingo word in wine circles today, but what exactly does it mean, how does it impact the grapes, and what makes Tasmania the go-to region for cool-climate wines in Australia? We spoke to Alain Rousseau of Frogmore Creek for his expert advice.
MOM: What brought you to Frogmore Creek? How are you enjoying Tasmania?
Alain Rousseau: There was a big frost in France which wiped out the whole crop so we decided it was a good time to work aboard. Initially, we planned on California but the Visa proved difficult so we came to Australia and settled in Tasmania and pretty much haven't left.
I started with Frogmore Creek as a winemaker at the end of 2004. We had a little stint in southeast Queensland but it was too hot for my wife so we returned to Tasmania and have lived in Richmond, around 20 minutes from Hobart, ever since.
MOM: Tasmania is really championing genuine cool-climate varietals. What characteristics should people look for in a cool-climate wine?
Alain Rousseau: The overall temperature and year-round fluctuation has a big impact on the grapes. A cooler climate allows for a longer growing season and the grapes can develop fresh flavours and high natural acidity. The wines we produce are often slightly lower in alcohol and have a long life," said
MOM: Are Tasmanian growers at an advantage because of their climate/ terroir?
Alain Rousseau: Warm climates generally deliver bolder heavier flavours like those found in the Adelaide Hills. Our customers and the Australian palate is gravitating to lighter styles with freshness and minimal intervention. We must be on the right track, as we see more and more big wine brands looking to invest in Tasmanian vineyards.
MOM: Outside of the "well-known" cool-climate varietals (Pinot Noir, Chardonnay, Sauvignon Blanc) what else should buyers look for?
Alain Rousseau: In 2016 we planted a range of varietals not often found in Tasmania and typically from warmer climates, places like Spain, Italy and South America. We were interested to watch each vintage and see how the grapes would develop in our Tasmanian climate as the climate changes. I am very pleased and excited by the depth of flavour that has been achieved in grapes so far, the Tempranillo, Dornfelder, Sangiovese and Barbera are showing great promise and feels like the future can be anything we want it to be. It's a great time for wine drinkers, who can try many different varietals and find their own favourite.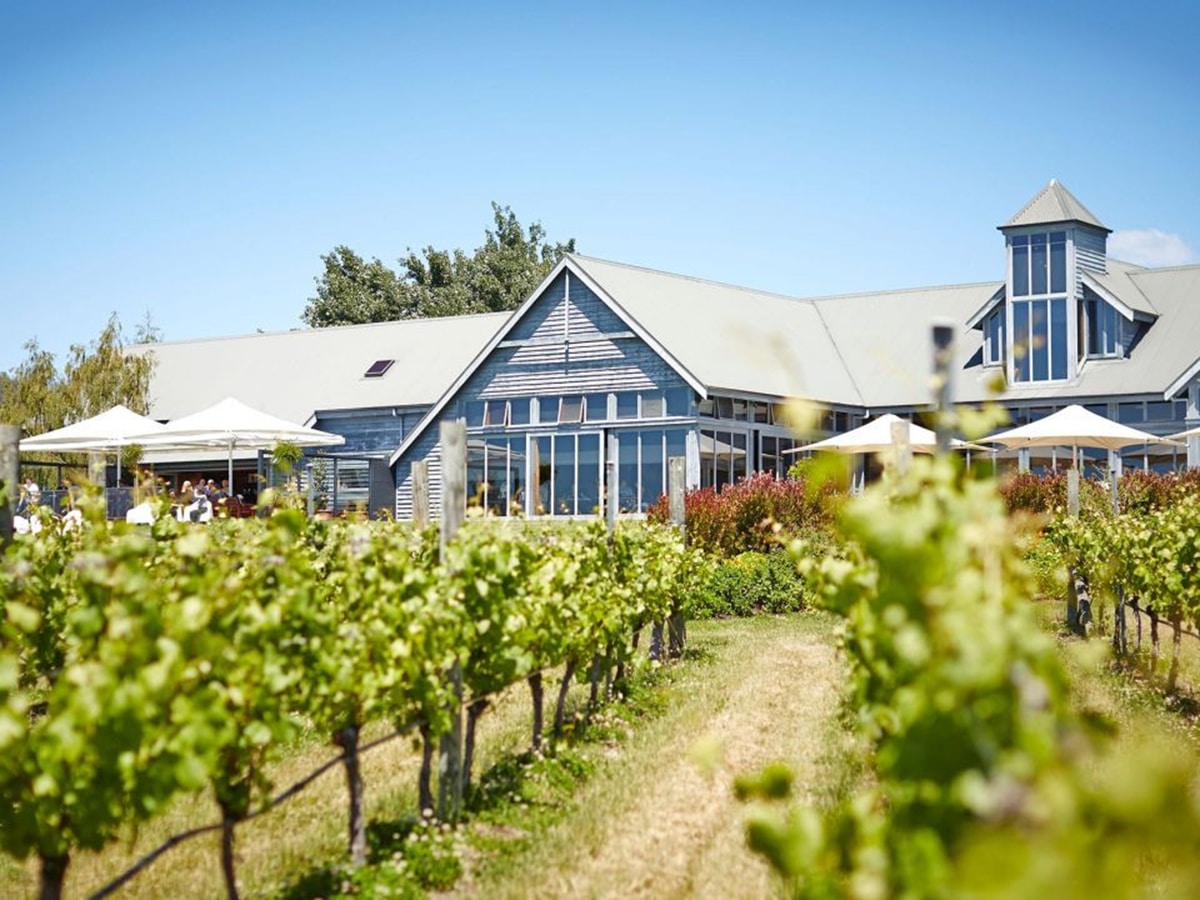 1. Frogmore Creek
Rustic charm and rolling hills just 20 minutes from Hobart, this is just one of these reasons you should visit this Hobart winery. This lovely winery produces four labels; Frogmore Creek, Winemakers Reserve, Single Block Series and 42 Degrees South. Enjoy delicious drops against a peaceful, picturesque backdrop.
Address: 699 Richmond Road, Cambridge
Phone: (03) 6274 5844
Hours: Thursday – Monday 11 am – 5 pm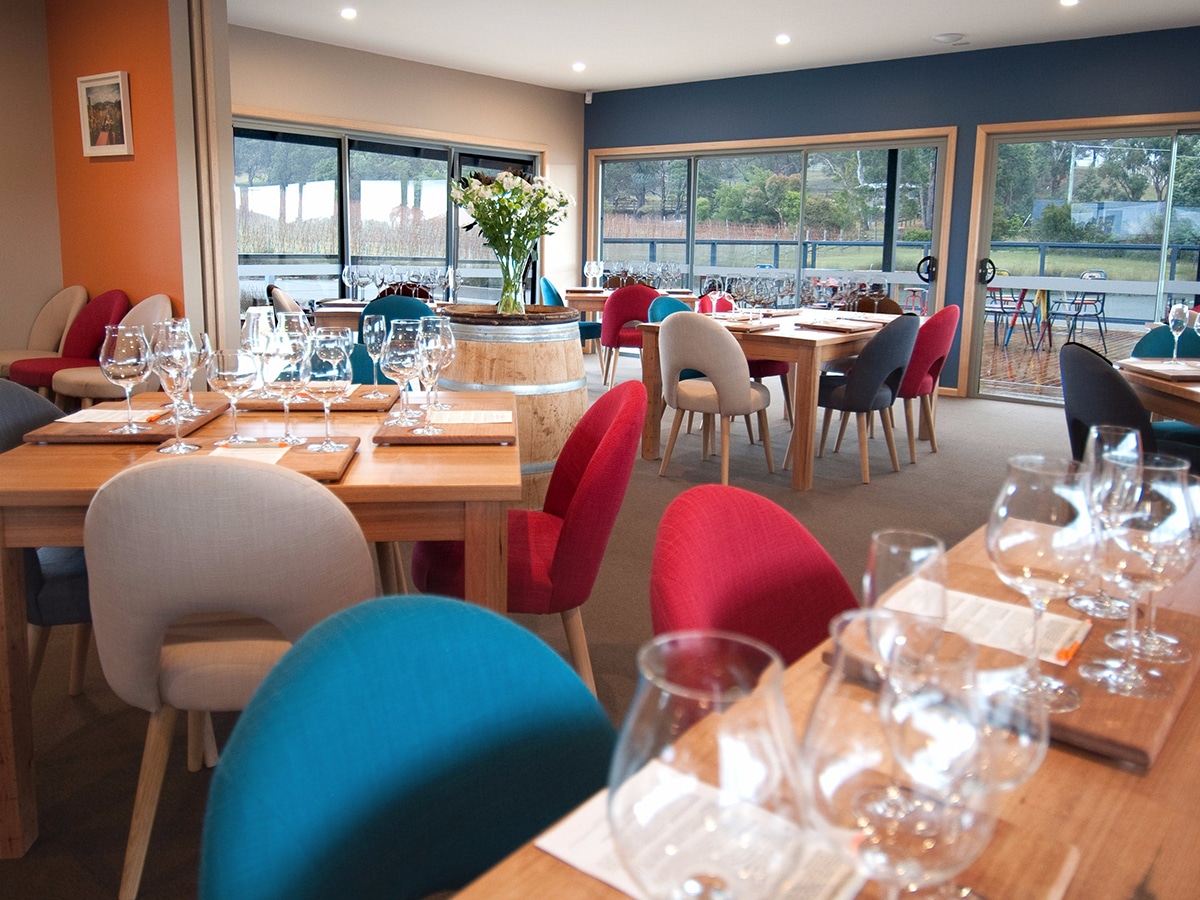 2. Puddleduck Vineyard
Just like the name suggests, this Hobart winery loves all things ducks, and wine, of course. The family-owned and run Puddleduck Vineyard is nestled in the Coal River Valley and, unsurprisingly, features a pond full of ducks, as well as a quirky gift shop selling all things duck-related. The winery produces premium Tasmanian wines from grapes, not ducks, grown at the vineyard. We suggest coming in March for the annual duck race!
Address: 992 Richmond Road, Richmond
Phone: (03) 6260 2301
Hours: Monday – Sunday 10 am – 5 pm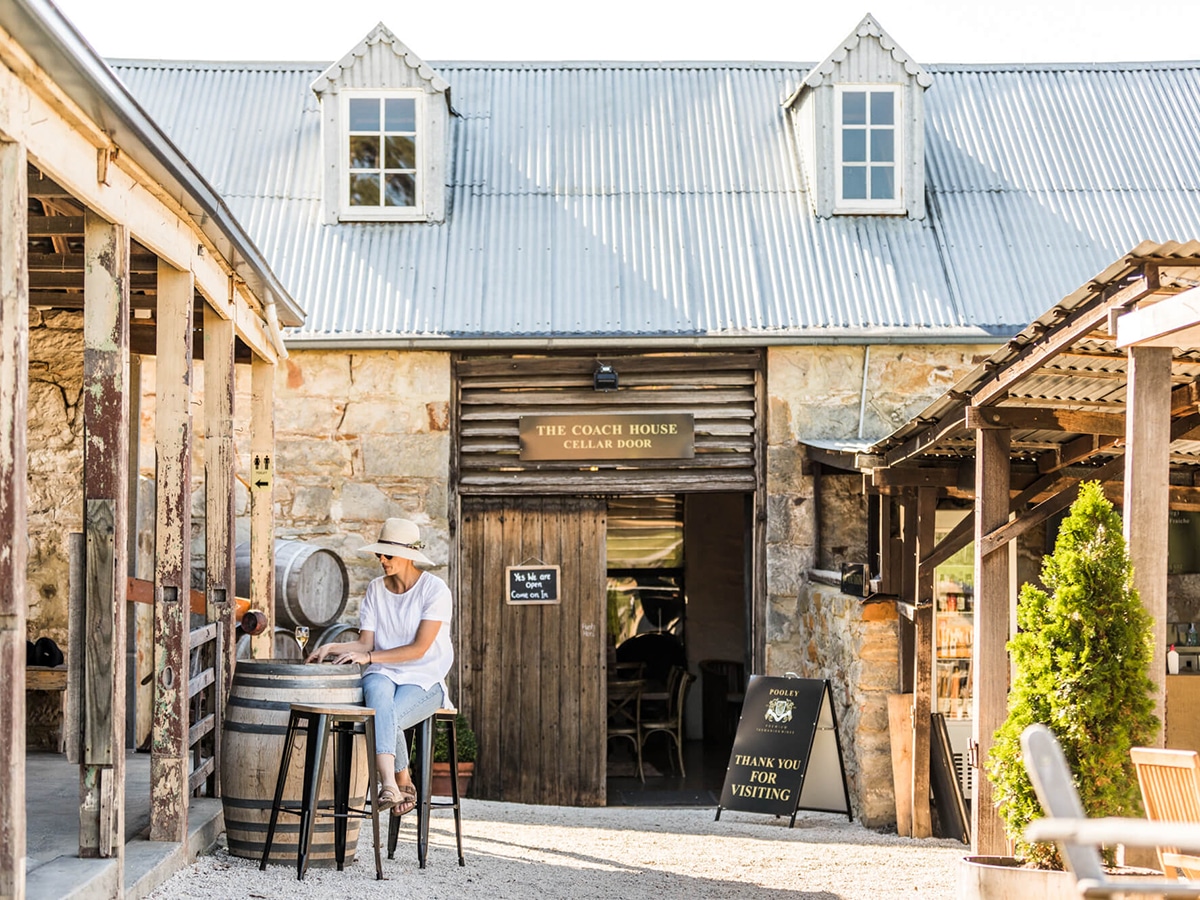 3. Pooley Wines
One of the best Hobart wineries for the authentic Tasmanian experience, the stunning location of Pooley Wines is as beautiful as the quality of the wines themselves. The cellar door is located next to a traditional sandstone farmhouse in the heart of the Coal Valley River. They offer in-depth tastings, accompanied by cheese boards and woodfired pizza. In terms of the wine on offer, expect cool climate grape varieties, such as Pinot Noir, Riesling and Chardonnay.
Address: 1431 Richmond Road, Richmond
Phone: (03) 6260 2895
Hours: Monday – Sunday 10 am – 5 pm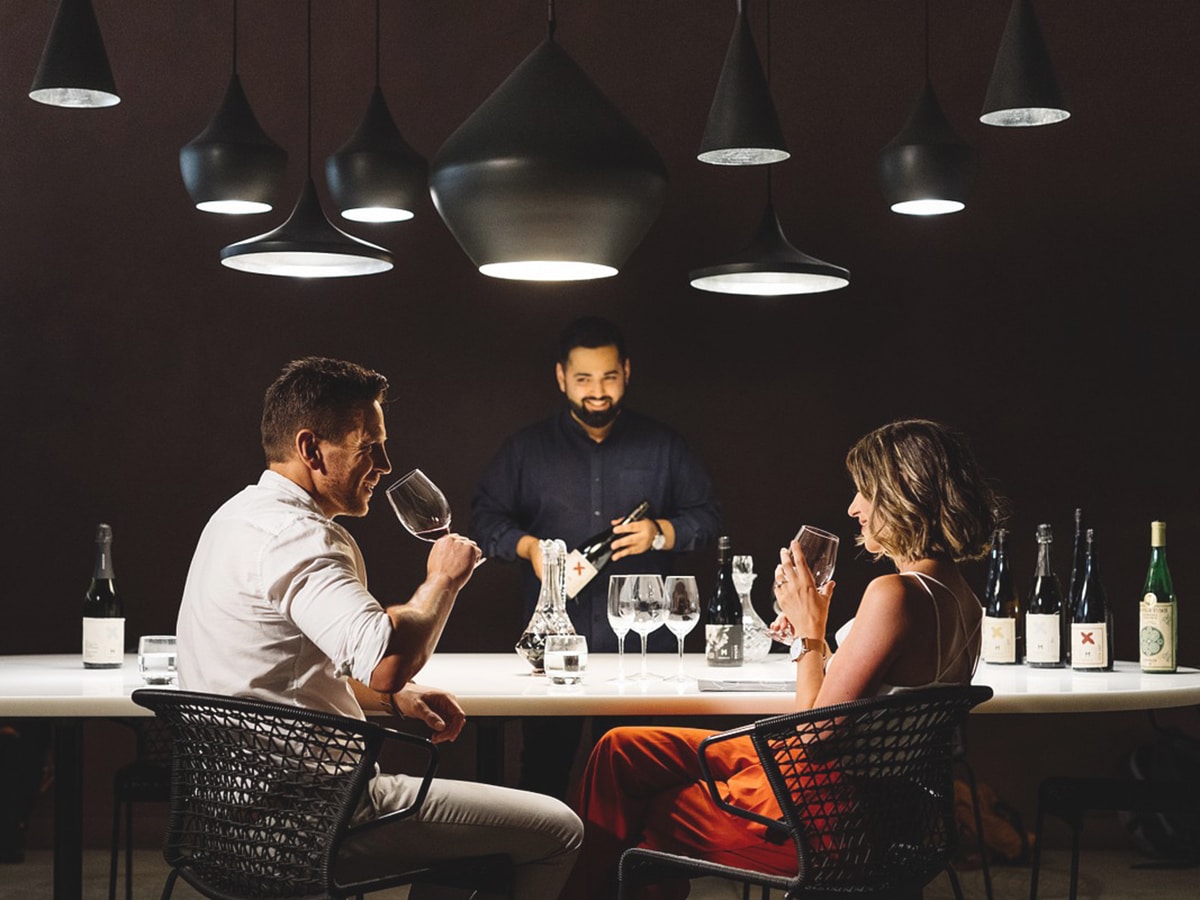 4. Moorilla Estate Winery
Moorilla Estate Winery is Tasmania's example of classic European winemaking. Moorilla is one of the newest wineries, built on one of Tasmania's oldest vineyards. Therefore, the winery exudes modern touches in everything it does, from the textures, look and overall experience. We recommend a visit if you like small-batch, cool-climate wines with fruity flavours.
Address: 655 Main Rd, Berriedale
Phone: (03) 6277 9960
Hours: Friday – Monday 10 am – 5.30 pm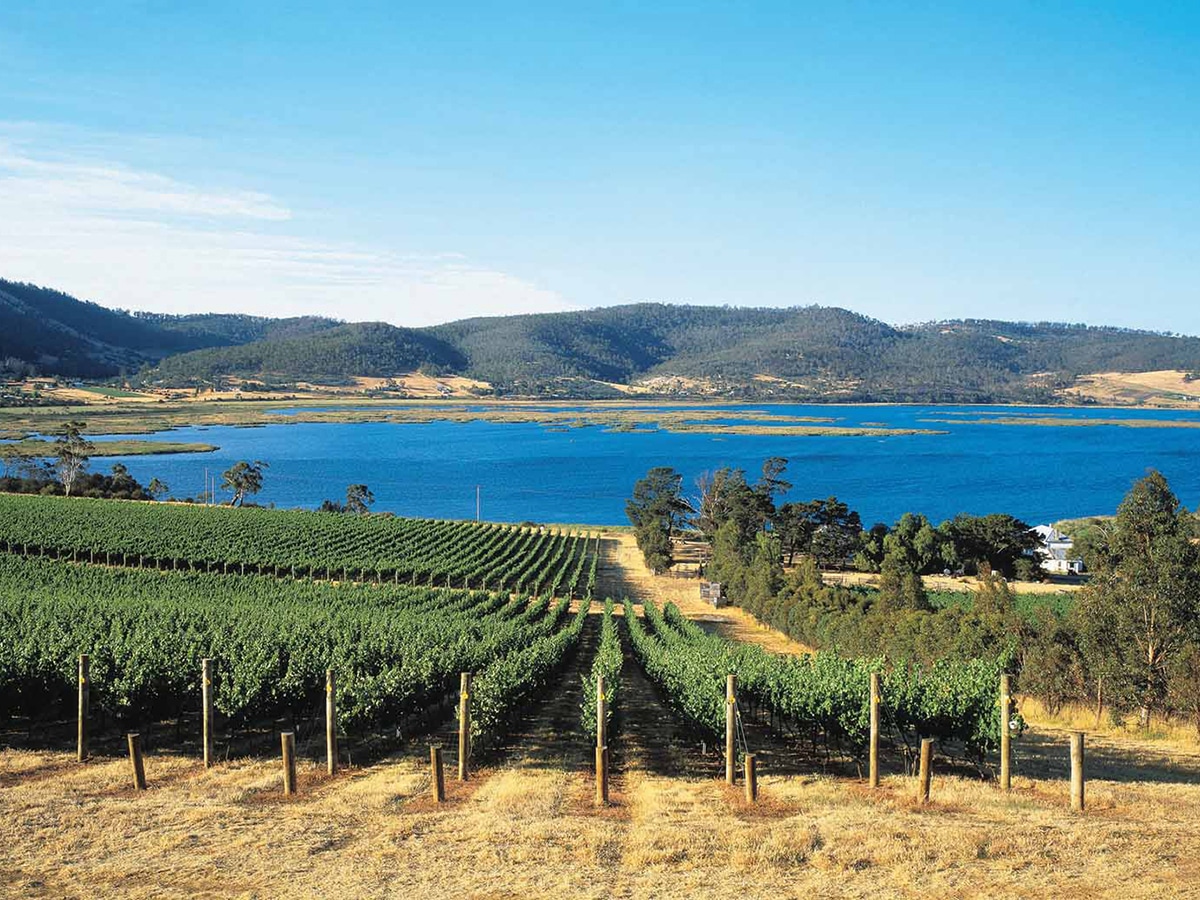 5. Derwent Estate
With exceptional views of the sprawling Derwent River, Derwent Estate is one of the best Hobart wineries known for producing cool climate wine grapes. A heritage-listed 1820 limestone cottage is where all the wine-tasting action will take place, the perfect setting for a relaxing day sipping on delicious drops of wine. They also make a banging cider for all those cider-lovers out there.
Address: 329 Lyell Hwy, Granton
Phone: (03) 6263 5802
Hours: Monday – Friday 11 am – 4 pm, Saturday – Sunday 11 am – 5.30 pm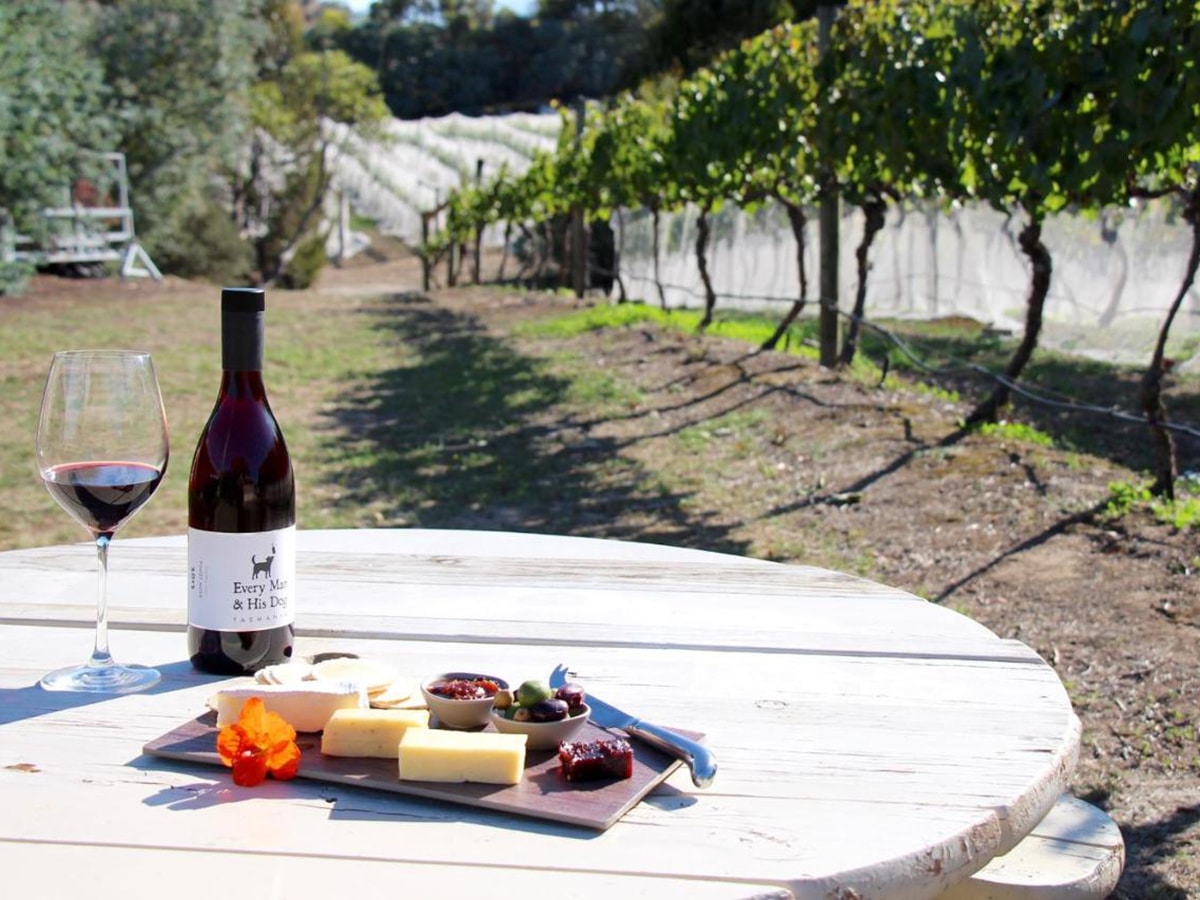 6. Every Man and His Dog Vineyard
Every Man & His Dog doubles as a vineyard, winery, cellar door, and bed and breakfast accommodation in Tasmania's beautiful Coal River Valley. This winery is just a stone's throw from Richmond and a 20-minute drive from Hobart. They offer tours as well as a picnic hamper option so that you can enjoy your wine and cheese amongst the vines.
Address: 1314 Richmond Rd, Richmond
Phone: 0417 664 634
Hours: Wednesday – Monday 12 pm – 5 pm
Every Man and His Dog Vineyard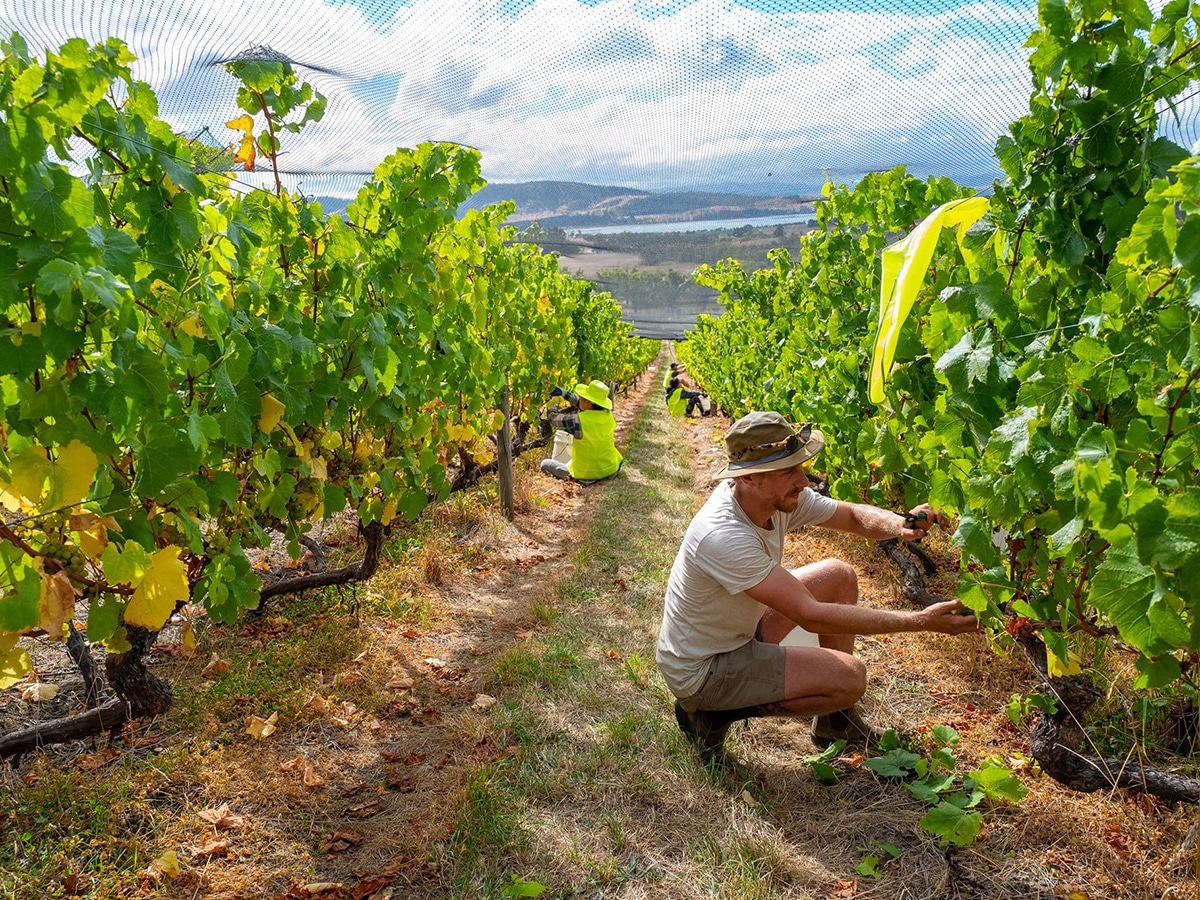 7. Criagow Vineyard
One of the first vineyards established in Southern Tasmania's Coal River Valley, Craigow Vineyard is also one of the best Hobart wineries to grace the island state. Craig's wines are grown and crafted to reflect the characteristics of the Coal River Valley, where the growing conditions are similar to the cool-climate wine regions of France. We suggest coming here if you're looking for the quintessential winery experience.
Address: 528 Richmond Road, Cambridge
Phone: 0418 126 027
Hours: Monday – Sunday 11 am – 4.30 pm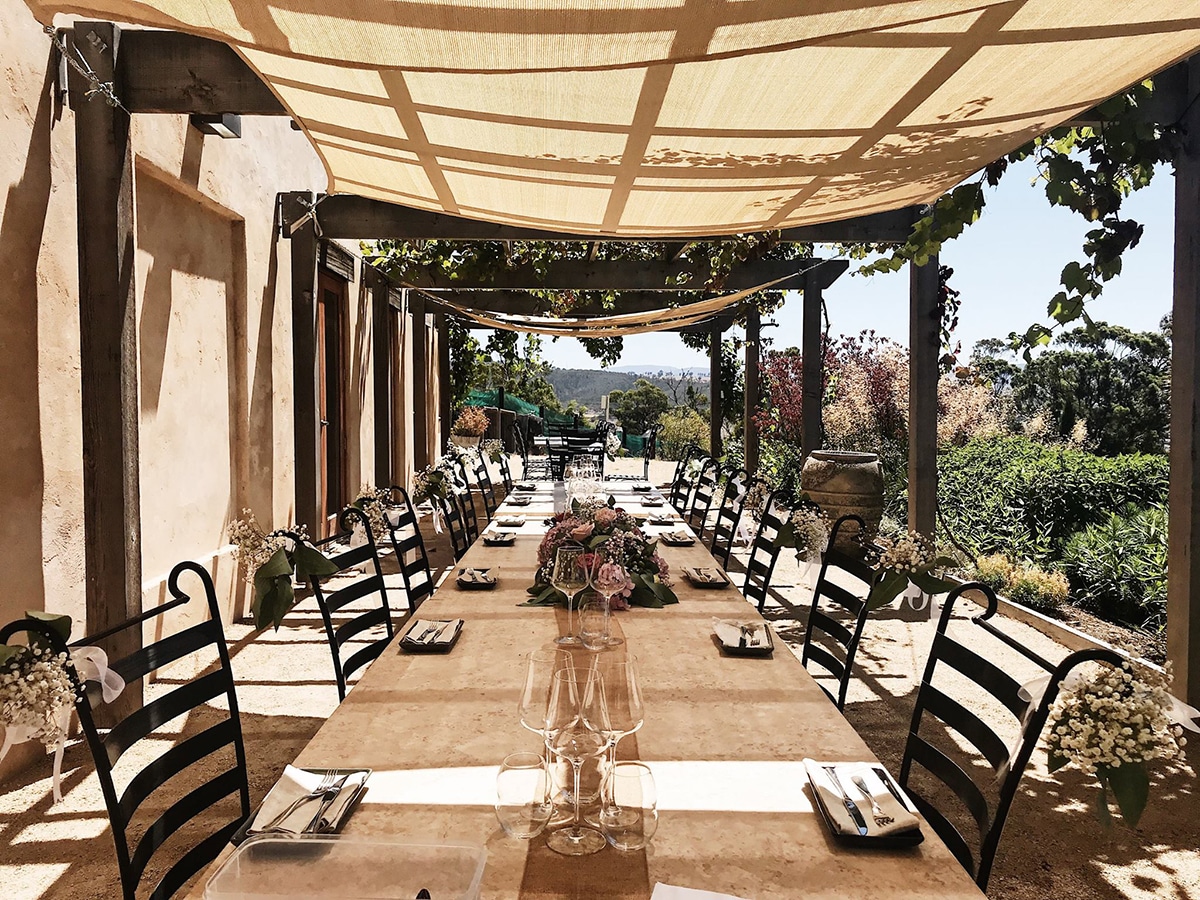 8. Stefano Lubiana Wines
Set amongst the picturesque foothills of the Derwent River estuary, Stefano Lubiana Wines is known as the most holistic of Hobart's wineries. Fifth-generation wine-maker Stefano uses low cropping and minimal intervention to ensure environmentally holistic practices. Pair your wine with a delicious array of Italian food and soak in the stunning views!
Address: 60 Rowbottom's Rd, Granton
Phone: (03) 6263 7457
Hours: Wednesday – Sunday 11 am – 4 pm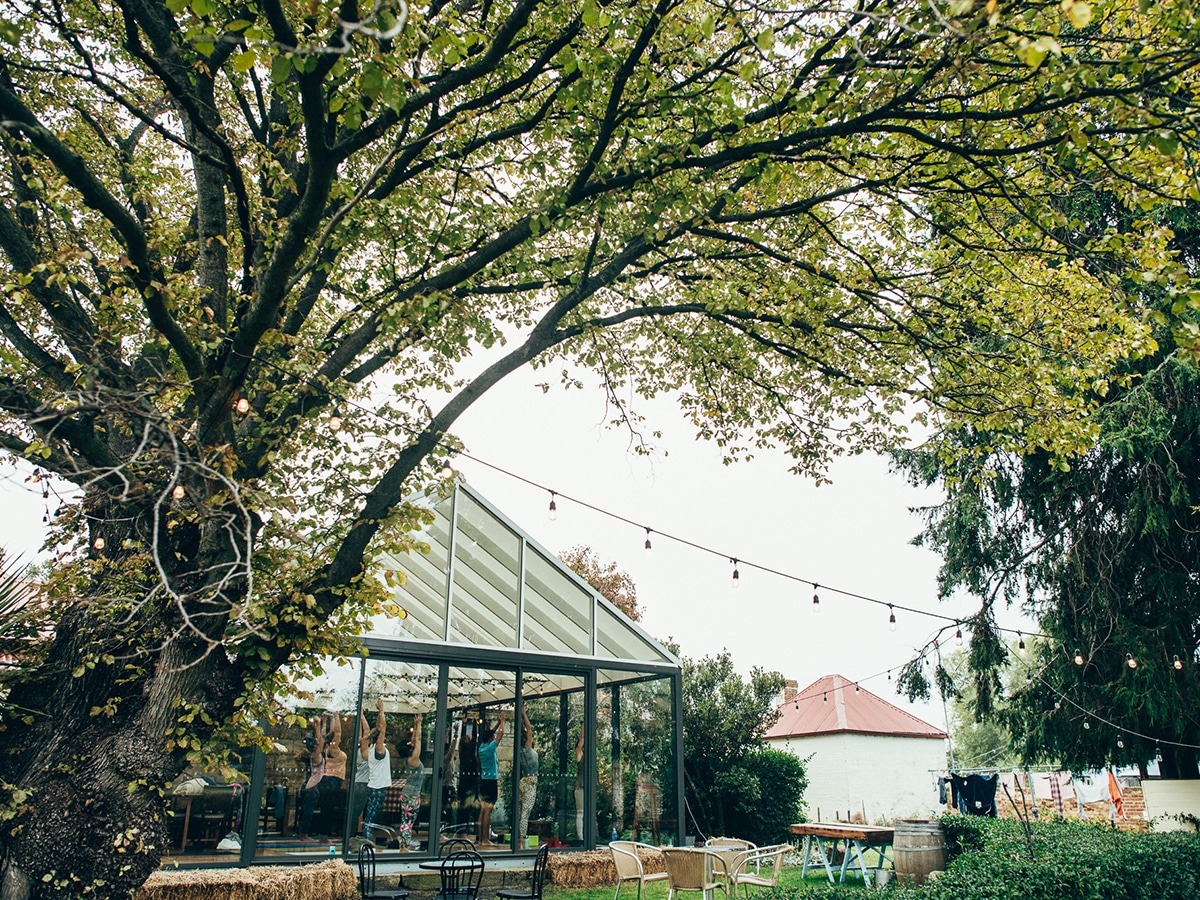 9. Pressing Matters
Fans of Pinot Noir and Riesling would be silly not to visit Pressing Matters winery in Hobart's Tea Tree. The winery has been producing these wines with a strong focus on perfecting the flavours since they opened in 2006. Premium Tasmanian wines and the location to match- what could be better?
Address: 665 Middle Tea Tree Rd, Tea Tree
Phone: (03) 6268 1947
Hours: Thursday – Sunday 10 am – 5 pm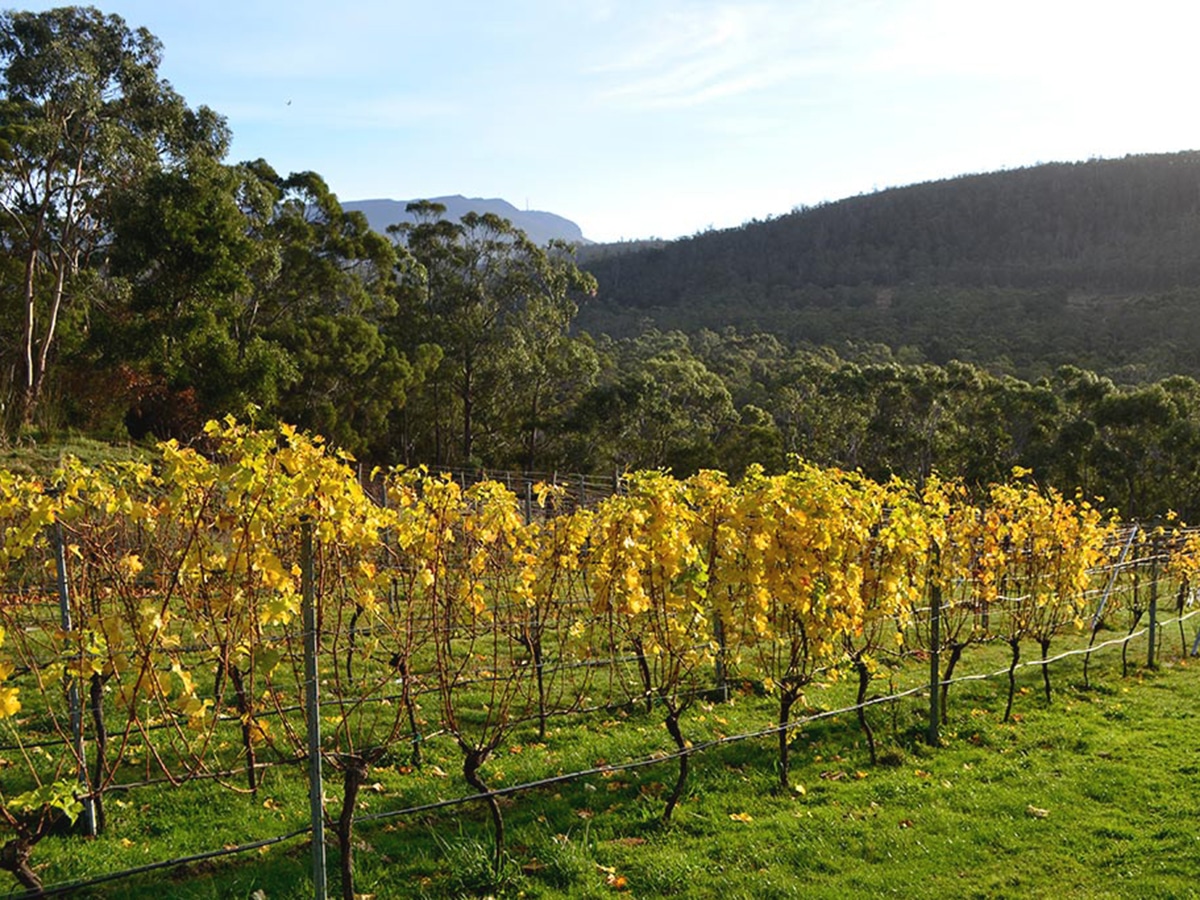 10. Nandroya Wines
Specialising in cool climate wines, Nandroya Wines is a peaceful vineyard located above the river linking Mount Wellington and North West Bay in Margate. The vineyard solely produces sauvignon blanc and pinot noir, so you can expect the finest varieties of these two wines.
Address: 262 Sandfly Road, Margate
Phone: 0419 348 867
Hours: Wednesday – Sunday 12 pm – 5 pm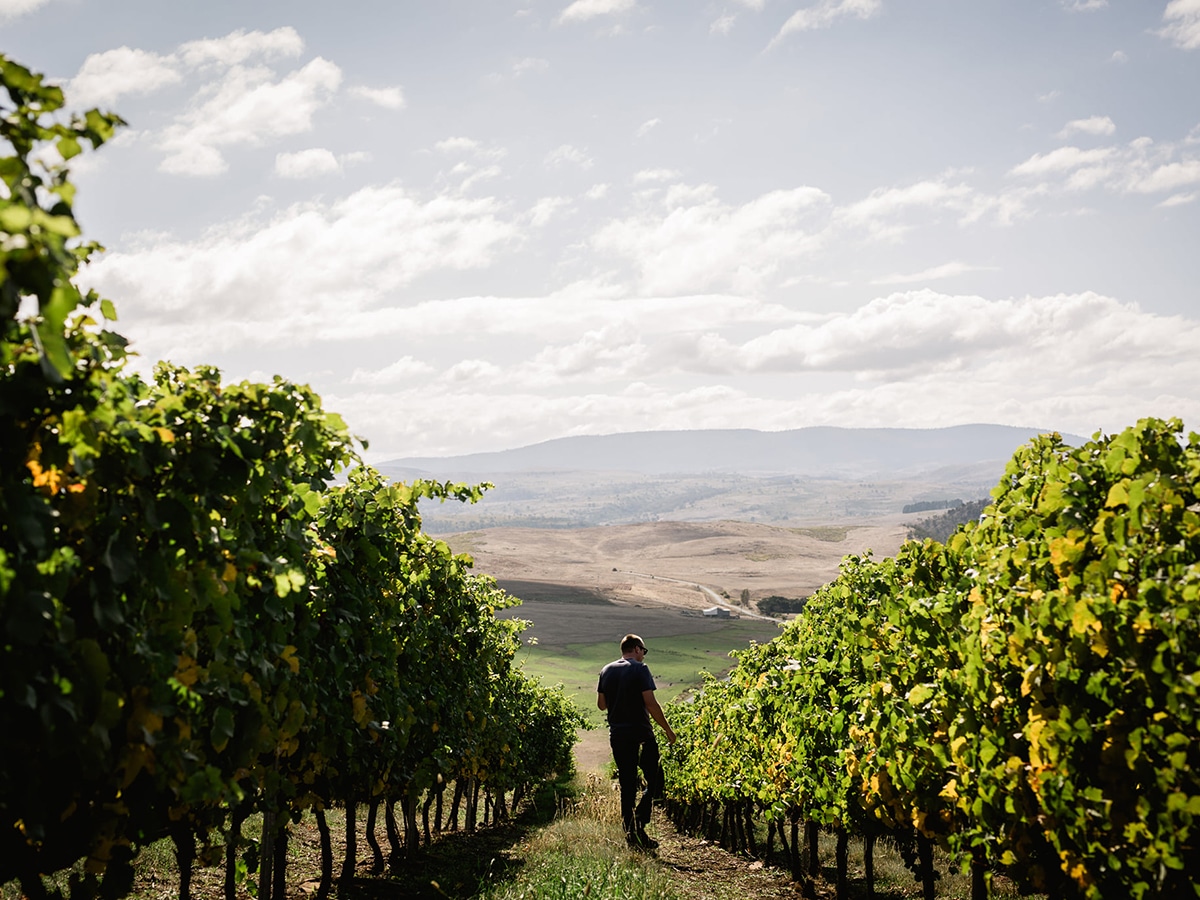 11. Glaetzer Dixon Family Winemakers
Hailing from the Barossa Valley, these sixth-generation wine-makers decided to spread their wings in the great southern land. The winery has won several awards, named the best tasting experience in Southern Tasmania by Gourmet Traveller Wine Magazine. The winery is a bit different to traditional wineries, which is why we love it- the winery sits in a transformed ice factory on the edge of Hobart's CBD.
Address: 93 Brooker Ave, Glebe
Phone: 0417 852 287
Hours: Monday – Sunday 9 am – 5.30 pm
Glaetzer Dixon Family Winemakers
General FAQs
What is the best winery for organic wine near Hobart?
Stefano Lubiana Wines is the best winery for organic wine near Hobart.
What winery near Hobart also serves food?
Wineries near Hobart that also serve food include Stefano Lubiana Wines, Pooley Wines and Every Man and His Dog Vineyard.
What is the best Winery to visit for dinner near Hobart?
Frogmore Creek has a bar and restaurant which makes it one of the best wineries to visit for dinner near Hobart.
What type of micro-climate are Hobart Wineries set on?
Hobart wineries are set on a cool micro-climate.