9 Best Restaurants in Hobart to Try on Your Next Visit
If you happen to find yourself in "Tassie" as it's affectionately referred to, then the capital city is a great place to start your adventure. Hobart, of all places, has recently had a culinary boom that even has top chefs from across the country picking up sticks and relocating to our little Island neighbours capital. It's a growing industry, but that makes it one of the most exciting food scenes and being in Hobart is a huge advantage to be able to make use of Tassie's remarkable local produce and natural environment.
So if you're there already or making a trip in the near future, here is a list of the 9 best restaurants Hobart has to offer.
You'll also like:
25 Best Sandwich Shops in Sydney 
Score $0.50 Maccas Cheeseburgers This Sunday!
23 Best Tasmanian Whiskies & Distilleries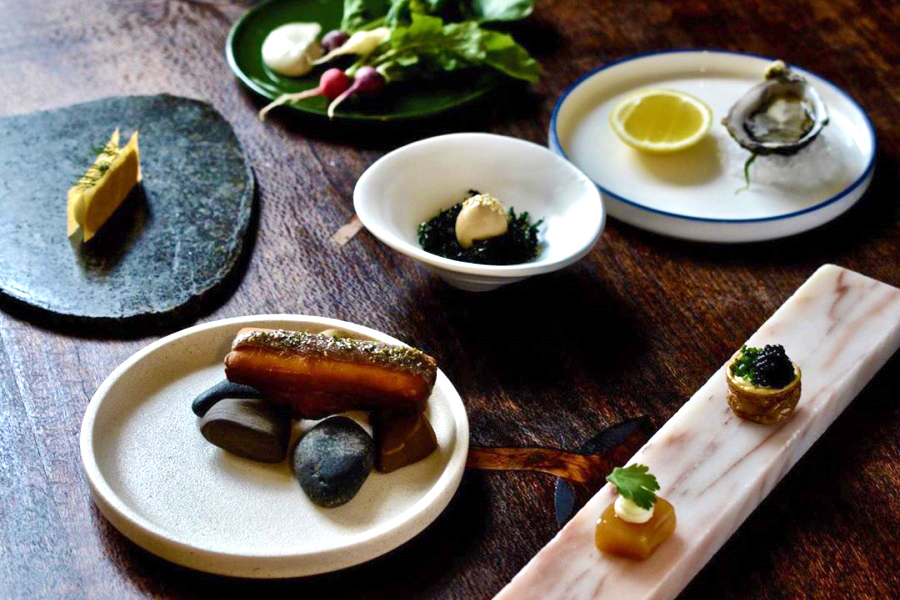 1. FICO
Since 2016 Fico has been blurring the lines between fine dining and bistro while taking its rightful place as one of the best restaurants in Hobart. The lively open spaces and European style layout makes for a pleasant atmosphere for dining on some top-notch food. Fico's Italian inspired menu is made complete by having all pasta made by hand and cooked to the Italian tradition of al dente. Try the venison spaghetti for a twist on an old classic.
Known for: venison spaghetti, anchovy brioche
Address: 151A Macquarie St, Hobart TAS 7000
Phone: +61 3 6245 3391
Trading Hours: Fri-Sat 6-9pm Sun 12-2pm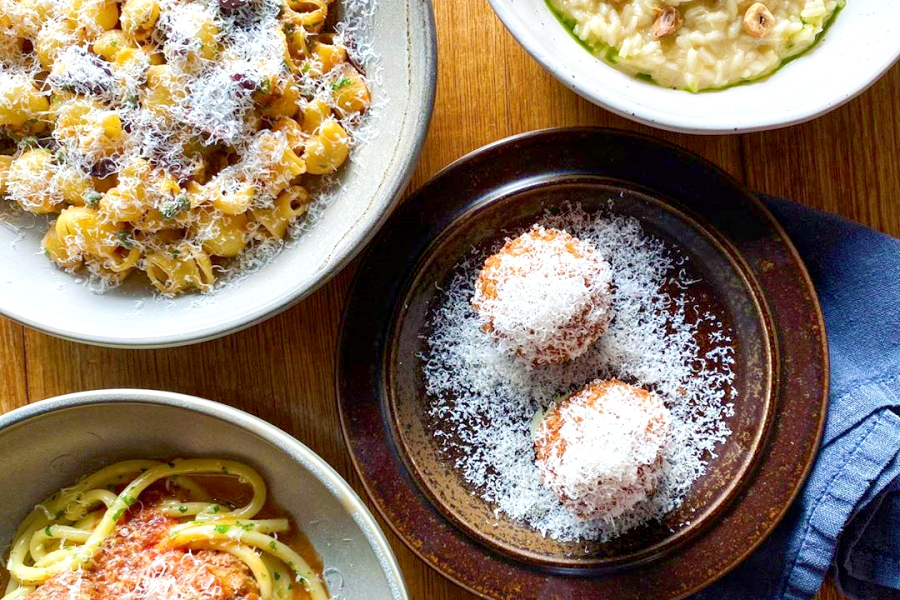 2. Templo
If you are a people person and love meeting new people, Templo is one of the best restaurants in Hobart for that. Tucked away in the back streets of Hobart this little gem celebrates seasonal local produce and sharing food in a full vibrant atmosphere. Since space is limited you'll often find yourself sharing a table, but that just means a chance to meet new people and adds a community vibe.
Known for: gnocco fritto, chickpea Sicilian fritters
Address: 98 Patrick St, Hobart TAS 7000
Phone: +61 3 6234 7659
Trading Hours: Thur-Mon 5-9pm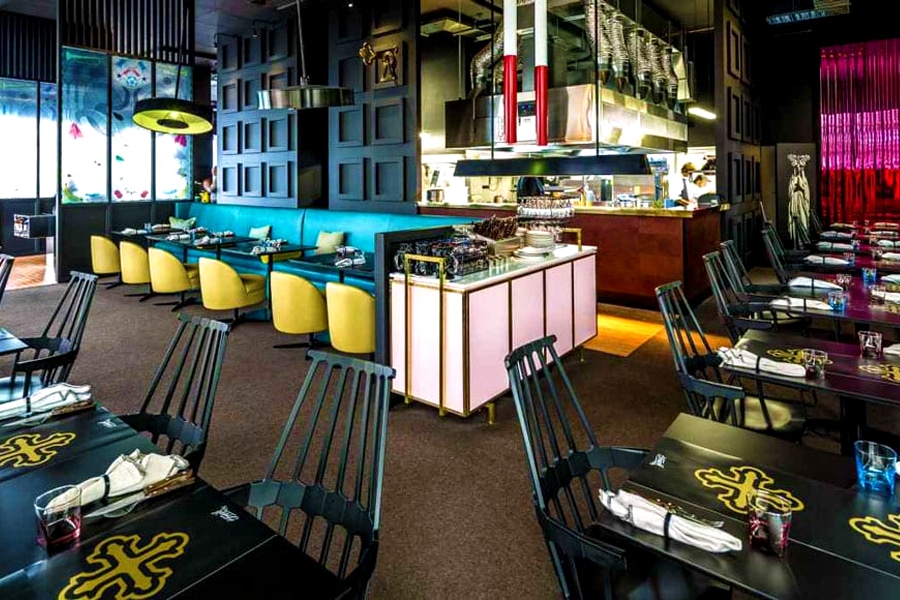 3. Frank
One of the best restaurants in Hobart, Frank, offers up some of the best solid meat and potatoes kind of meals that leave you feeling really satisfied. You can grab small south American inspired plates like prawn ceviche, three-cheese empanadas and san Daniela prosciutto with gnocco fritto but save room for the meat. Scotch fillet,  rump steak and pork belly are just some of the tantalising offerings but the lamb shoulder chop takes the cake.
Known for: beef and lamb molé, fire roasted oysters, lamb shoulder
Address: 1 Franklin Wharf, Hobart TAS 7000
Phone: +61 3 6231 5005
Trading Hours: Tues- Sat 5-10.30pm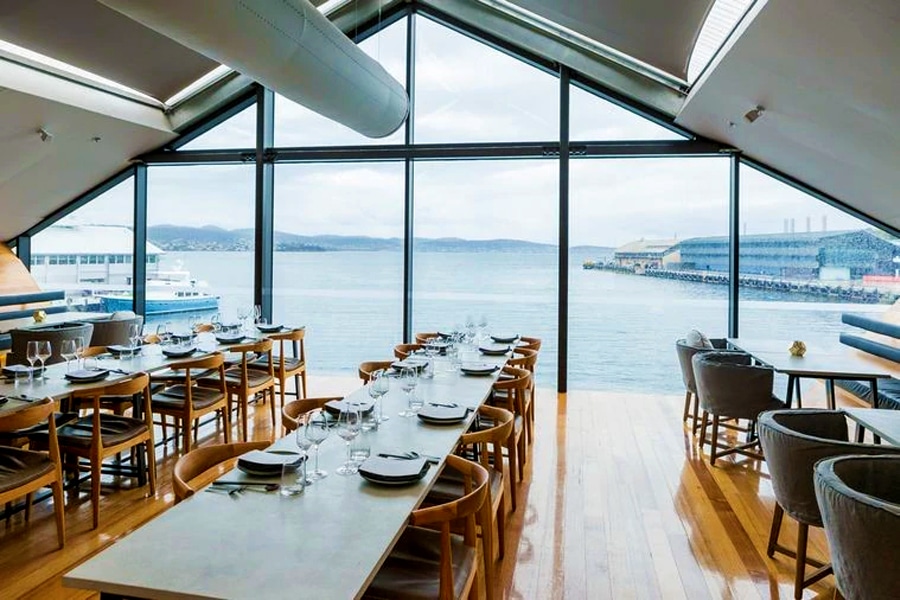 4. Aloft
Aloft sits appropriately on the top floor of the Brooke Street Pier on Hobart's waterfront and if you're lucky enough to get a window seat you're in for some of the best harbour views in Hobart.  The menu is of the pan-Asian variety with a focus on seasonal herbs and vegetables, locally caught seafood and local farm meat and poultry. Try the sashimi, nasturtium and nam jim jaew or the koji steak with horseradish and kosho greens.
Known for: pork ear chips, mushroom dumplings, koji beef
Address: Pier one, Brooke St, Hobart TAS 7000
Phone: +61 3 6223 1619
Trading Hours: Thur-Sat 5.30-11pm
5. Landscape Restaurant & Grill
In the heart of Hobart's Hunter street waterfront precinct, Landscape Restaurant & Grill offers up one of the best dining experiences you can get in Hobart. The restaurant is a sort of homage to their island home using local produce and housed in the historic IXL jam factory. Their name is even based on the Landscapes of Tasmania painter John Glover. Try the sear aged local wagyu, Tasmanian lamb or one of the many fresh-caught seafood dishes.
Known for: wagyu steak, duck fat chips, oysters
Address: 23 Hunter St, Hobart TAS 7000
Phone: +61 1800 436 797
Trading Hours: Fri-Sat 6-1am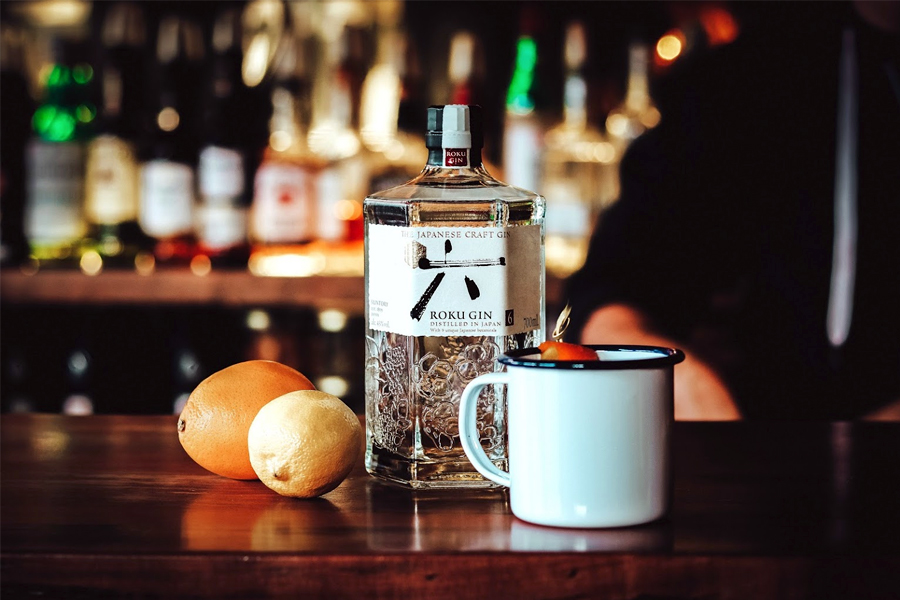 6. Bar Wa Izakaya
Great for dining solo or in a group, Izakayas are the informal Japanese bars that serve alcoholic beverages as well as bar snacks and meals, they're like the Japanese version of an Irish pub. At Bar Wa Izakaya you get the Japanese atmosphere right here in Hobart. The menu mostly consists of small share plates that give you the chance to try a little of everything and a fully stocked bar of a variety of sake, Japanese whiskey, umeshu and cocktails.
Known for: freshly shucked oysters, tempura mushrooms, pork jowl
Address: 216-218 Elizabeth St, Hobart TAS 7000
Phone: +61 3 6288 7876
Trading Hours: Mon-Thur 12-12am, Fri-Sat 12-1am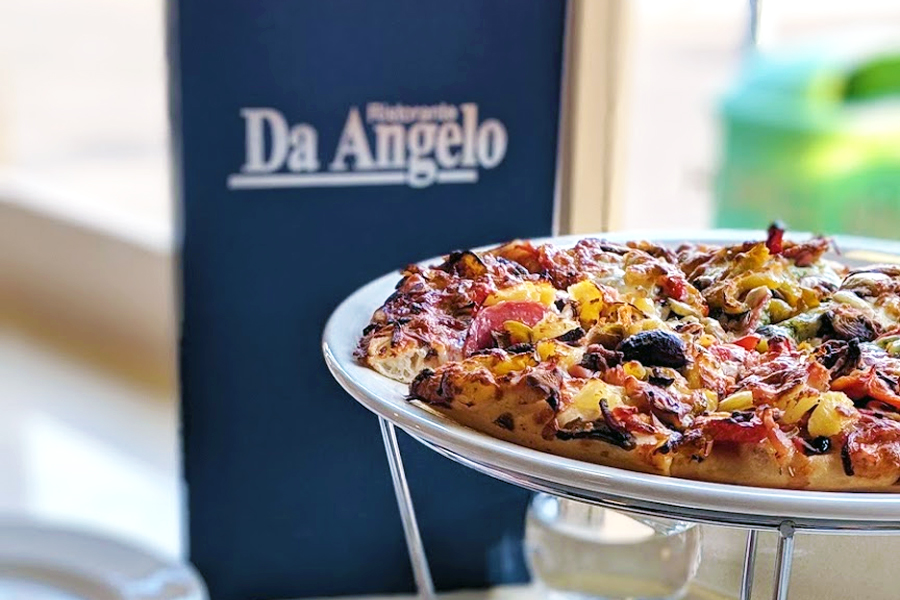 7. Da Angelo Ristorante
Since 1994 Da Angelo Ristorante has been putting out some of the best Italian food you find in Hobart. Priding themselves on their traditional and authentic Italian food combined with fresh locally sourced Tasmania produce, you can enjoy all types of dishes from the southern regions of Italy. Try the homemade gnocchi with your choice of sauce, crumbed veal with seasonal greens or delicious calzoni.
Known for: homemade gnocchi, crème brulee, fettuccine all panna
Address: 47 Hampden Rd, Battery Point TAS 7004
Phone: +61 3 6223 7011
Trading Hours: Sat-Thurs 5-9.30pm Fri 12-2.30pm 5-9.30pm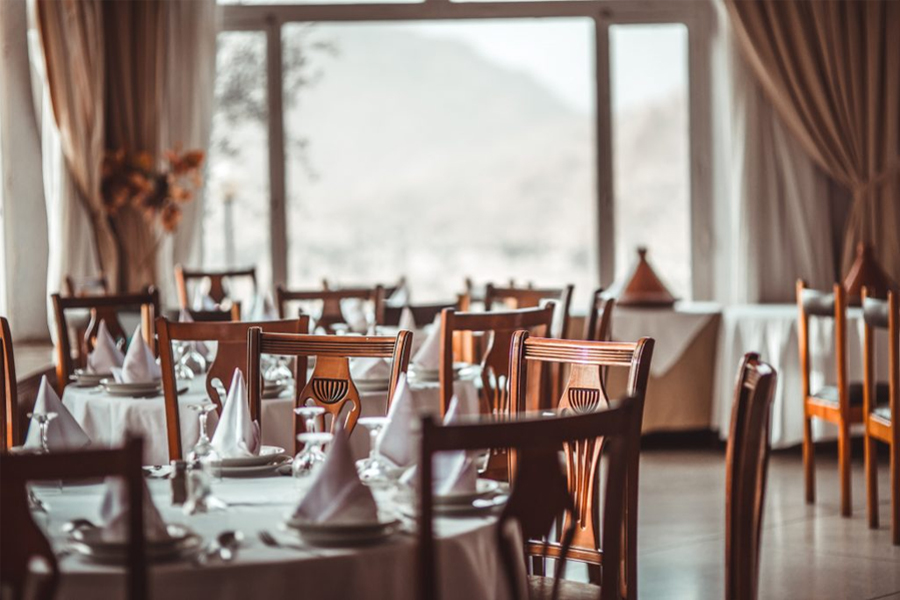 8. Urban Greek
For some real traditional Greek cuisine, head on over to Urban Greek where family recipes and local and Greek produce make for an authentic Cretan dining experience. Get a banquet for the whole table with dishes like Cretan style lamb & chicken, charcoal-grilled octopus, seafood croquettes, ouzo prawns and Zoutzoukakia. Urban Greek is a no brainer when you're looking for the best Greek restaurants in Hobart.
Known for: soufflé, chargrilled octopus
Address: 103 Murray St, Hobart TAS 7000
Phone: +61 3 6169 1129
Trading Hours: Mon-Thur & Sat 5-9.30pm, Fri & Sun 12-2.30pm 5-9.30pm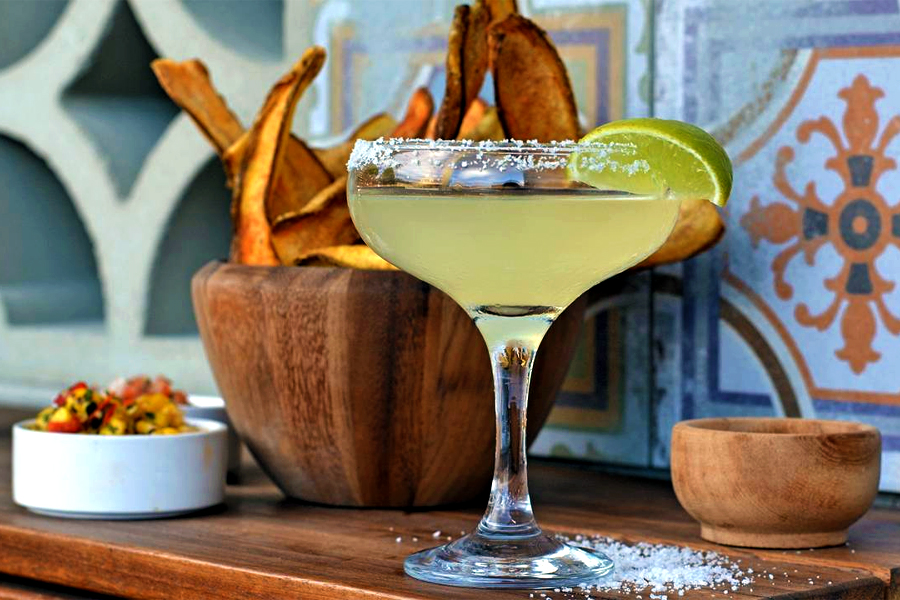 9. Pancho Villa
Pancho Villa, named after the Mexican revolutionary, offers a spicy taste of Mexico and one of the best restaurants in Hobart. Grab the Fiesta de las Madres for a group banquet of guacamole, slow cooked pulled pork, guajillo fried chicken, marinated skirt steak, plus a build your own tacos. Check out the Voodoo bar in the courtyard on Wednesday through to Sunday nights and try some of the delicious cocktails Pancho Villa has to offer.
Known for: lamb nachos, smoked meats, caramel tequila
Address: Corner &, Elizabeth St & Pitt St, North Hobart TAS 7000
Phone: +61 3 6234 4161
Trading Hours: Sun-Thur 5.30-9pm, Fri-Sat 5.30-10pm
You'll also like:
24 Best Chinese Restaurants Sydney Has to Offer
40 Best Australian Lollies, Candy and Sweets
23 Best Tasmanian Whiskies & Distilleries
General FAQs
What do people in Hobart eat?
Hobart's island terrain makes the area perfect for seafood, with Tasmania renowned for its Atlantic Salmon.
What is the best restaurant in Hobart?
According to Google Reviews, the top-rated restaurant in Hobart is FICO. The fine dining bistro offers modern Australian cuisine in a stunning setting.
Where can you get good Italian food in Hobart?
The top-rated Italian inspired restaurants in Hobart include FICO, Templo, Frank and Da Angelo Ristorante.