Strategically located at the foot of the Andes Mountains, Venezuelan distillery Diplomático is crafting some of the world's best rums. From field to bottle, this family-owned business oversees every stage of the production process, sustainably drawing from their lush surroundings. The resulting expressions are so complex and rewarding that they demand to be sipped neat or on the rocks. They also make for the perfect base in your next delicious cocktail, naturally.
Diplomático's flagship product is both their most approachable and most admired. It goes by the name of Reserva Exclusiva and it's as sweet and smooth as this dark spirit can get. The exclusive rums that make up its body are hand-selected by the brand's own Master Blenders and aged for up to 12 years. Between that and a unique distillation process—which combines pot stills, batch kettles, and columns under one roof—you get a glorious bounty of rich aromas and flavours.
Opening on a nose of orange peel, toffee, and liquorice, Reserva Exclusiva delivers a silky texture, a mid-palate of toffee and fudge, and a long-lasting finish. Try it neat (or on the rocks) and you'll quickly discover why dark rum is emerging as a sippable spirit, which sits right alongside whisky or tequila. Versatile and complex, this particular expression is loaded with a distinctive character. Should you insist on using it in a cocktail, might we suggest a modern twist on the Old Fashioned? We've included a recipe below.
But we're getting ahead of ourselves. After all, most drinkers see the words "dark rum" and think of Piña Coladas and Mai Tais, not spirit-forward concoctions like an Old Fashioned. Along similar lines, who sips dark rum neat or on the rocks these days? Well, a lot of people do, as it turns out—but only when they have the good stuff. Here's everything you need to know.
How is Rum Made?
Rum is an alcoholic drink that's made from fermented sugarcane juice by way of a fermentation and distillation process. The sweet juice can be sourced either directly from the cane or from cane by-products such as molasses. Most distilleries and producers will marry (i.e. blend) different aged rums to create a consistent flavour profile.
There are various types of rum but the most common are light (aka white), dark, gold (aka amber) and spiced. Light rum is drier than its counterparts and generally used in cocktails. Gold rum has spent a little more time in oak, hence its darker colour (though some brands will also add caramel colouring) and sweeter taste. Dark rum has spent even more time in the barrel, with the deeper colour and character to show for it. Spiced rum gets its flavour from added herbs and spices.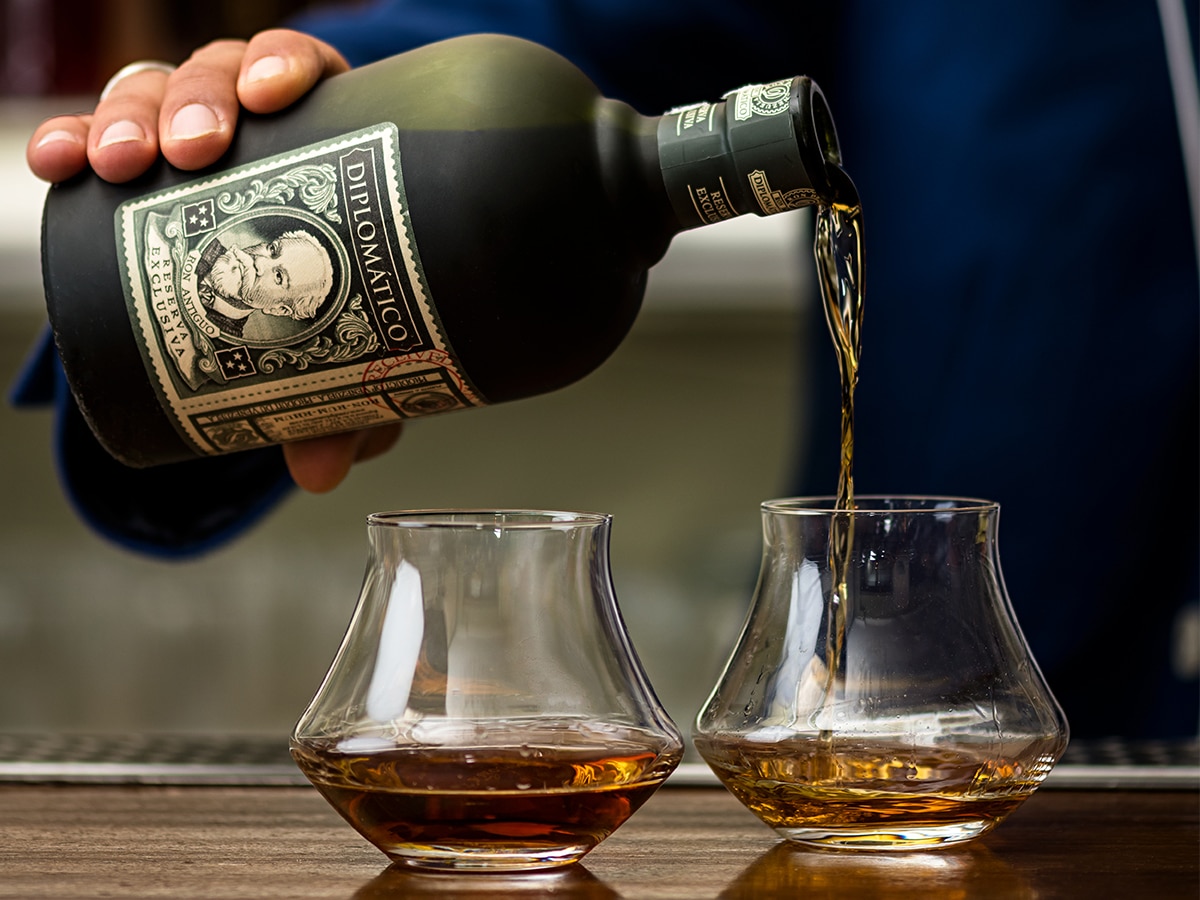 How to Taste Rum
If you're going to sip rum the way you would whisky or tequila, we recommend starting with a premium dark statement like Reserva Exclusiva. Pour yourself a dram and then do the following:
Swirl the rum and observe its "legs," which will ideally run down the sides of the glass and give you a proper sense of density. Thicker legs indicate a dense blend that's been well-aged.
Maintaining a little distance between your nose and the glass (no need to get as close as you would with wine), take a whiff to pick up initial aromas. This will help you gain a better understanding of the blend and also provide an early reference point for the subsequent tasting.
Because of rum's high alcohol content, your taste buds will need to acclimate before they dive in. Take a small first sip and swirl it around your tongue for about six seconds before swallowing, warming up your palate in the process. Follow that with a larger second sip, which will reveal the spirit's true texture and flavour.
Take a moment to savour the body and consistency and pay similarly close attention to the finish. Natural notes linger longer whilst artificial flavours tend to quickly fade. A rum that leaves something behind was properly made.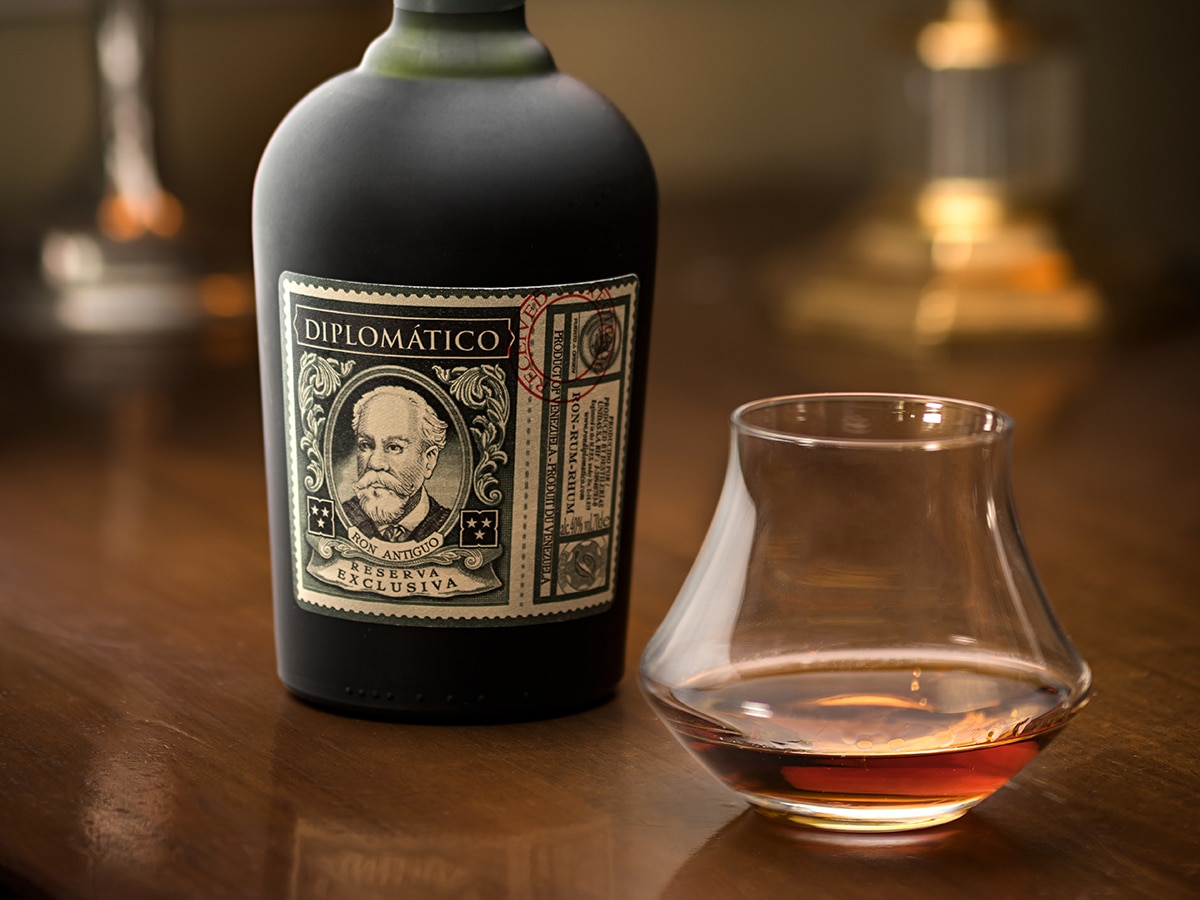 Why Diplomático?
Venezuela-based distillery Diplomático are true masters when it comes to rum production. Their location at the foot of the Andes Mountain range was carefully selected due to its close proximity to main sugarcane processing plants and the purest supplies of running water. No less exacting are the brand's distillation and blending methods.
Diplomático is also forging full speed ahead with a sustainable production model. Under their new "Distilled Consciously" platform, they strive for zero food waste and employ their own energy cogeneration systems to reduce CO2 gases. In addition, they've implemented a comprehensive liquid waste management process, whereby vinasse (i.e. residual liquid left over after production) is transformed into fertiliser and then distributed to over 30 neighbouring families, who use it to support their crops.
A palpable commitment to quality underscores every aspect of this distillery's operation, giving way to an epic fleet of rums. Sitting at the very heart of their portfolio is award-winning Reserva Exclusiva, which might very well be the brand's most versatile statement. Crafted primarily from sugarcane honeys (with a touch of molasses), it's triple-distilled, aged for up to 12 years in American white oak, ex-bourbon, and ex-malt whisky barrels, and blended to perfection. Complex and sweet on the palate, it trails out on a seductive and long-lasting finish.
With its silky layers and robust flavours, Reserva Exclusiva is best served neat or on the rocks. However, it's also terrific as the base ingredient in a classic, spirit-forward cocktail. No, we're not talking about a Mai Tai, rather something like an Old Fashioned or a Manhattan. What's important is that the rum's true flavours continue to shine through from first sip to last.
Are you ready to pick up what this legendary distiller is throwing down? If so, score a bottle of Reserva Exclusiva through Dan Murphy's (who offer the best value prices in Australia) and then give it a traditional tasting or two. When it's time for a cocktail, here's a reliable recipe that comes straight from the brand: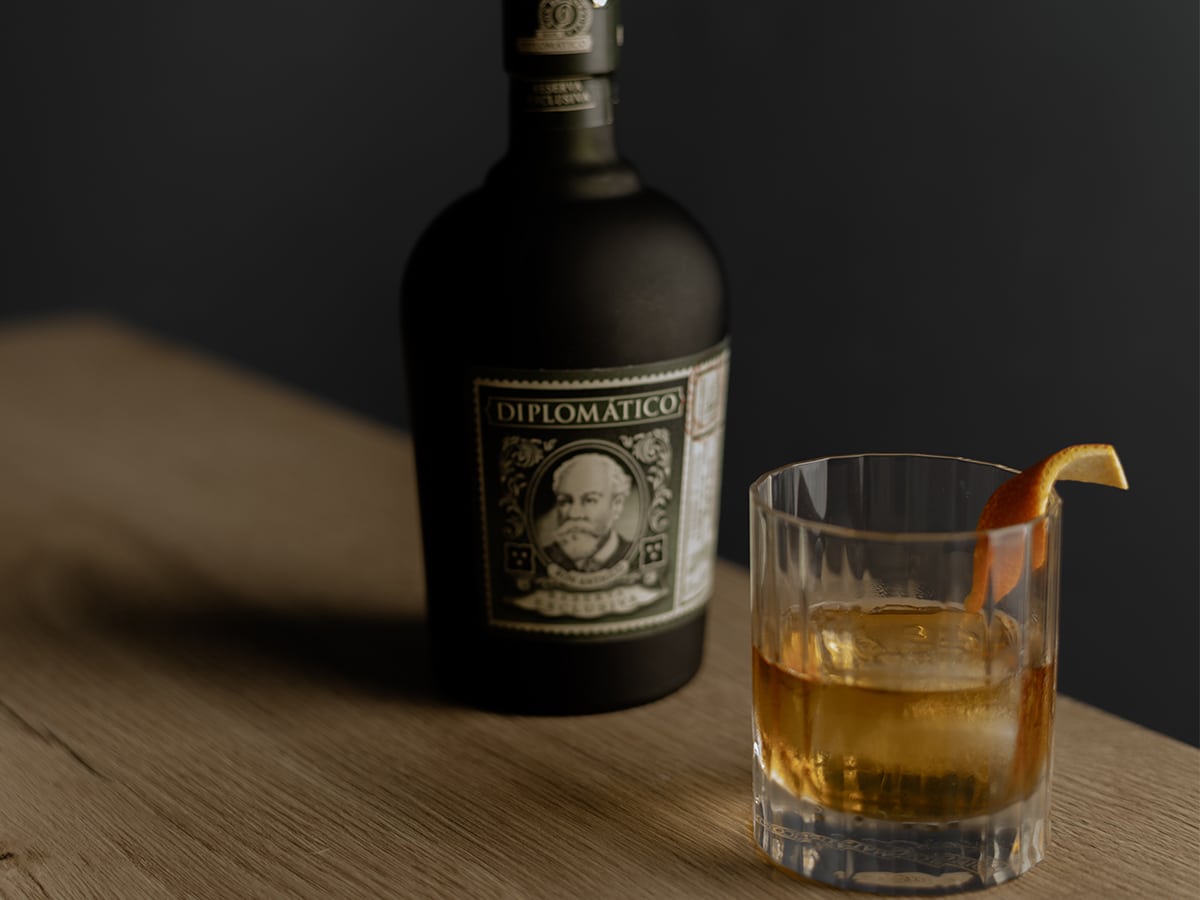 Diplomático Old Fashioned
50ml Diplomático Reserva Exclusiva
1 cube of brown sugar
3 large dashes of Angostura Bitters
15ml soda (optional)
1 orange peel
Ice cubes
Muddle sugar, mix with a spoon, and serve