9 Best Gluten-Free Beers in Australia
If you are a beer lover who suffers from a gluten intolerance, you might think your weekend trips to the bottle shop are over, but that's not entirely true. A host of famous labels and boutique brands are releasing gluten-free beers in Australia seemingly every week, with the burgeoning sector continuing to gather steam. Much like their full-grain counterparts, the best gluten-free beers offer a clean, crisp taste, however, they often have the added benefit of fewer calories. So, whether your gluten reduction is doctor-ordered or you are just trying to trim the fat, this guide will provide everything you need to know about gluten-free beer in Australia.
Best Gluten-Free Beers at a Glance
Today, with more breweries opening daily and more innovation, this is changing. There are now enough gluten-free beer choices that drinkers won't get tired of having to drink the same beer over and over again. Keep scrolling to see nine of the best gluten-free beers Australia has to offer.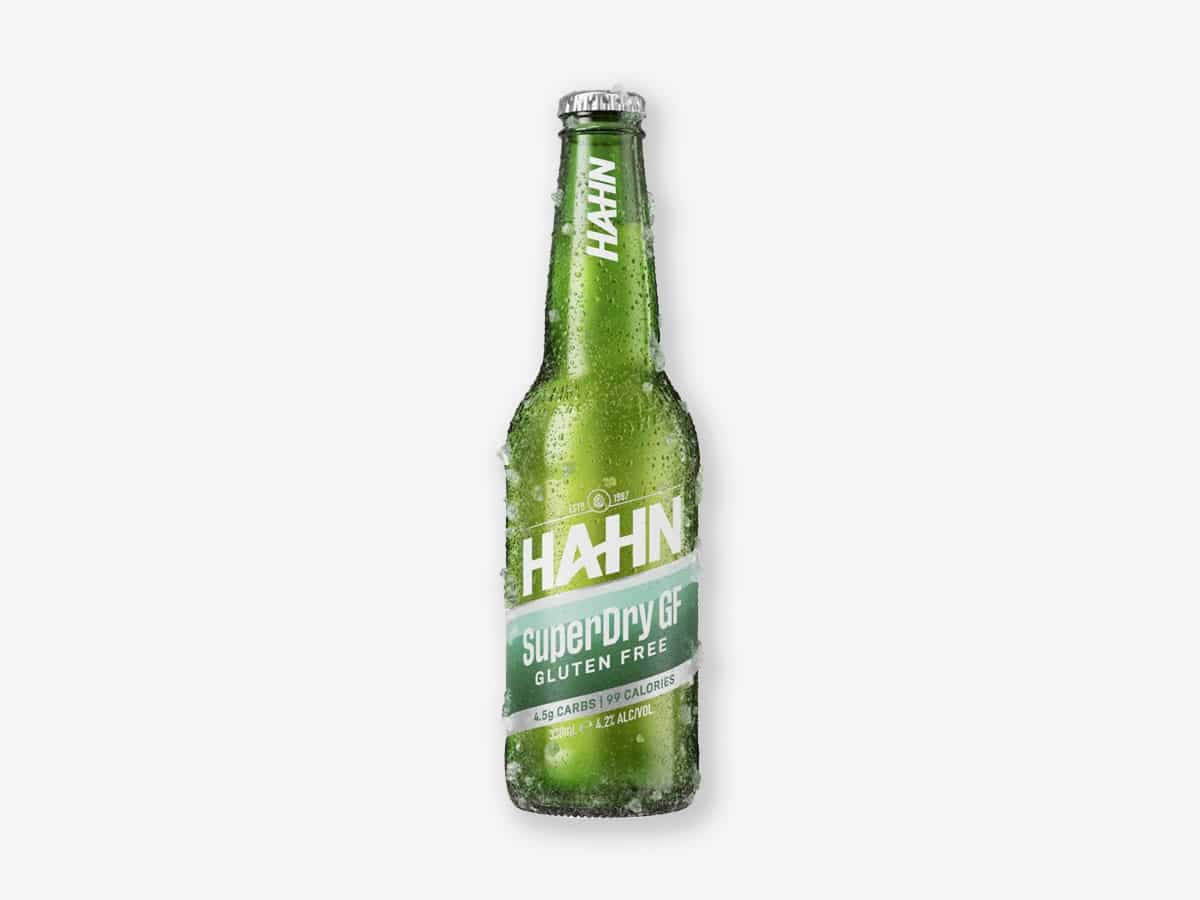 1. Hahn SuperDry GF
Brand: Hahn
Style: Lager
ABV: 4.2%
Country of Origin: Australia
The product of over five years of testing, the new Hahn SuperDry GF promises to deliver the same classic tastes Aussie beer lovers have come to expect without the gluten hit. SuperDry GF is endorsed by Coeliac Australia, which confirmed that the beer is a viable substitution for those unable to consume gluten. So how did Hahn make it happen?
According to Chris Allan, head of marketing – Core Beer at Hahn Gluten-Free producer Lion Australia, the new release utilises a different base grain in order to circumnavigate the issue. "Hahn SuperDry GF has all the greatness of Hahn Super Dry but is made from 100 per cent rice instead of the standard wheat or barley, resulting in a gluten-free beer unlike any other," he said.
The addition of proprietary yeast and select hops gives it a crisp, refreshing flavour profile featuring a healthy dose of citrus with very little bitterness. The finish is dry and memorable. The best part? It's also low in calories with only 99 per serving.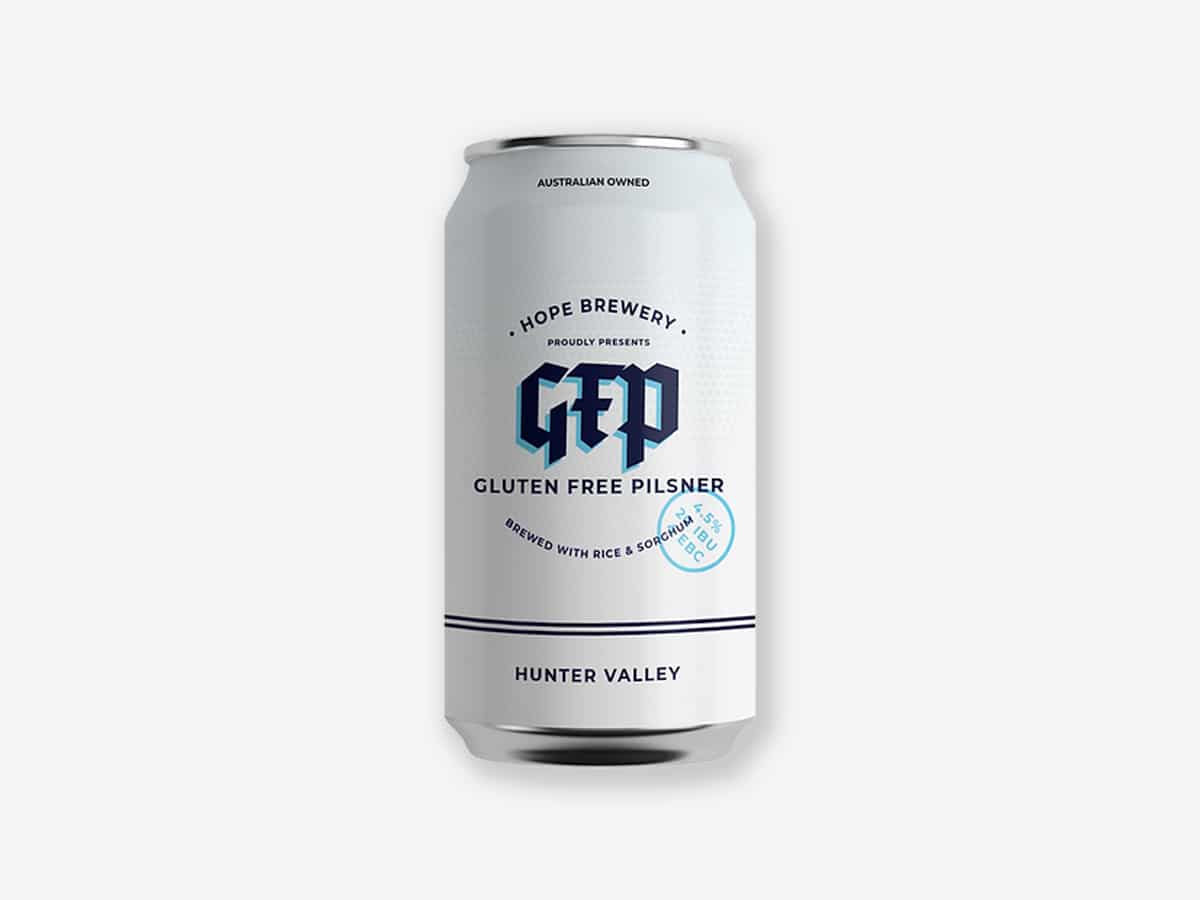 2. Hope Brewery Gluten-Free Pilsner
Brand: Hope Brewery
Style: Pilsner
ABV: 4.5%
Country of Origin: Australia
Instead of the usual barley, this 4.5% ABV pilsner is brewed with a mixture of rice and sorghum. The addition of Czech Saaz hops as well as Citra hops gives this beer a nice flavour profile of citrus peels, honey, caramel, and a crisp, refreshing finish of floral, earthy hops.
3. Moon Gazer Dewhopper
Brand: Norfolk Brewhouse
Style: Lager
ABV: 4.0%
Country of Origin: United Kingdom
The gluten-free version of its Dewhopper lager has won numerous awards for its outstanding flavour. In a world where some gluten-free beers can have unique, if not unpalatable flavour profiles, Moon Gazer Dewhopper has a classic, crisp, very refreshing body with a lightly floral, hoppy, earthy finish. All in all, a great example of what a gluten-free beer can be when brewed right.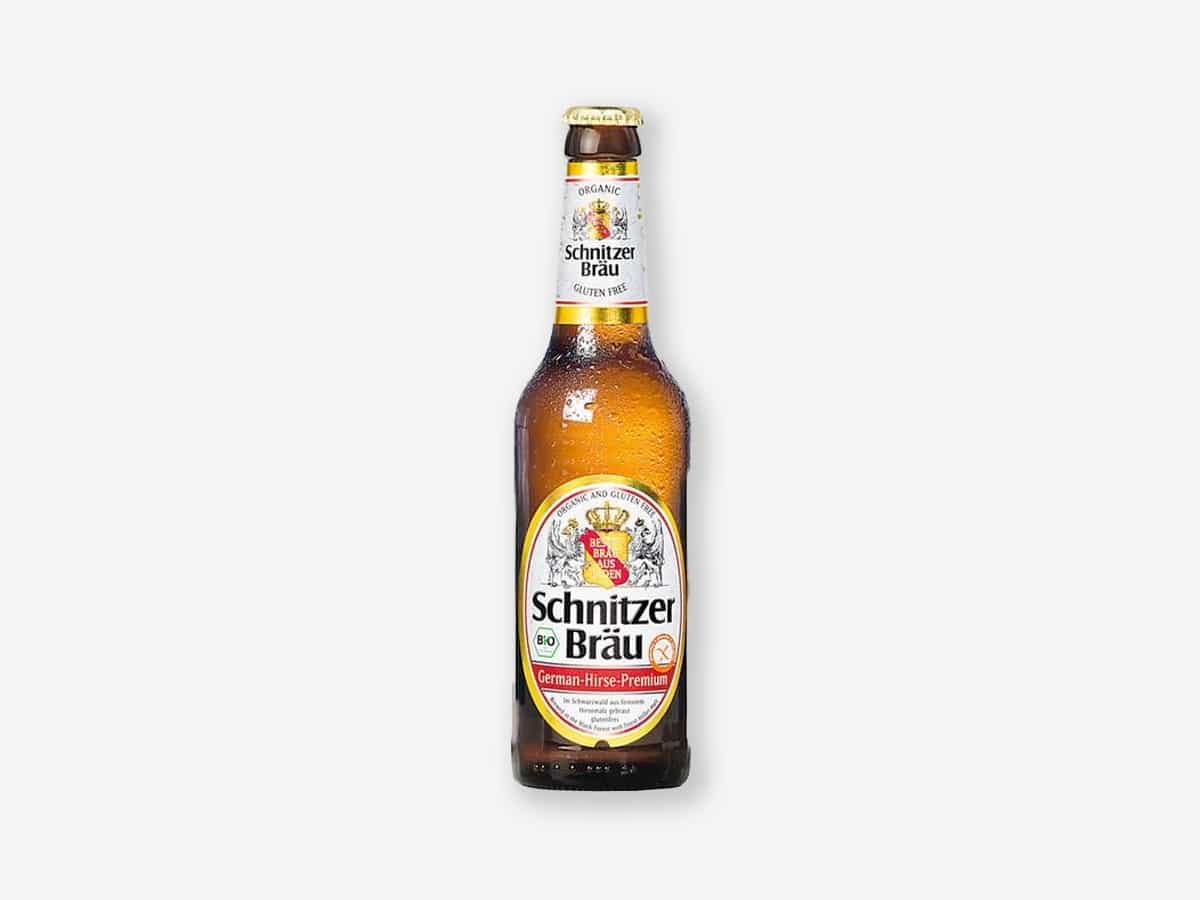 4. Schnitzer Bräu Gluten Free Premium
Brand: Schnitzer Bräu
Style: Pilsner
ABV: 5.0%
Country of Origin: German
With a name like Schnitzer Schnitzer Bräu, you can assume this will be a beer (even sans gluten) that has an authentic, European flavour profile. This German pilsner is brewed in the Black Forest (of the Brothers Grimm fairy tales fame). Made only using gluten-free ingredients (organic millet, locally sourced spring water, and Tettnang hops), it's known for its sweet, refreshing body and floral, noble hop finish. To say this is a flavourful, refreshing beer is a major understatement.
---
Featured Video from Man of Many
---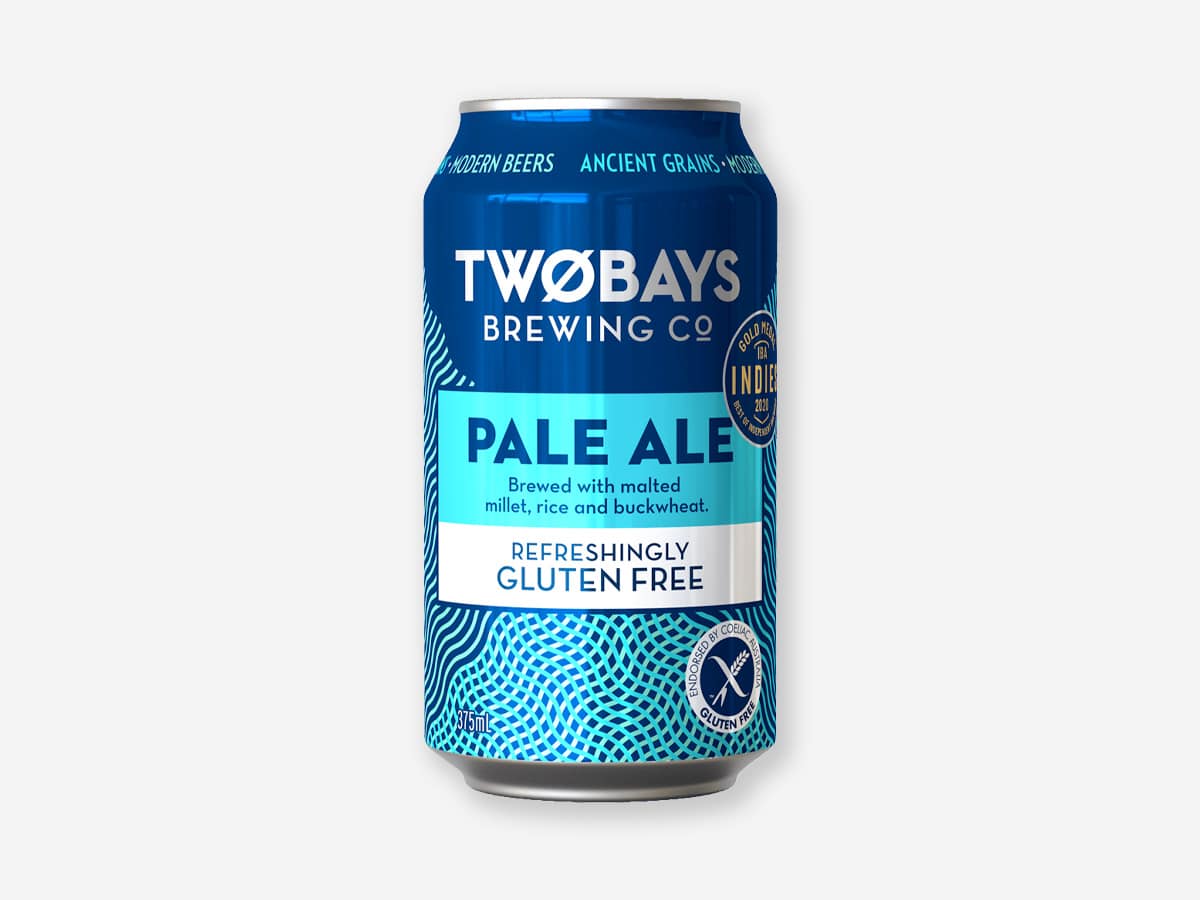 5. Two Bays Brewing Co. Gluten Free Pale Ale
Brand: Two Bays Brewing Co.
Style: Pale Ale
ABV: 4.5%
Country of Origin: Australia
This award-winning, refreshing, 4.5% ABV gluten-free pale ale is touted as being brewed only with "malted ancient grains". This pale ale, brewed with millet, rice, and buckwheat along with Citra and Cascade hops is so flavourful, it's even endorsed by Coeliac Australia. This sessional brew is known for its mix of sweet malts and citrus, floral hops.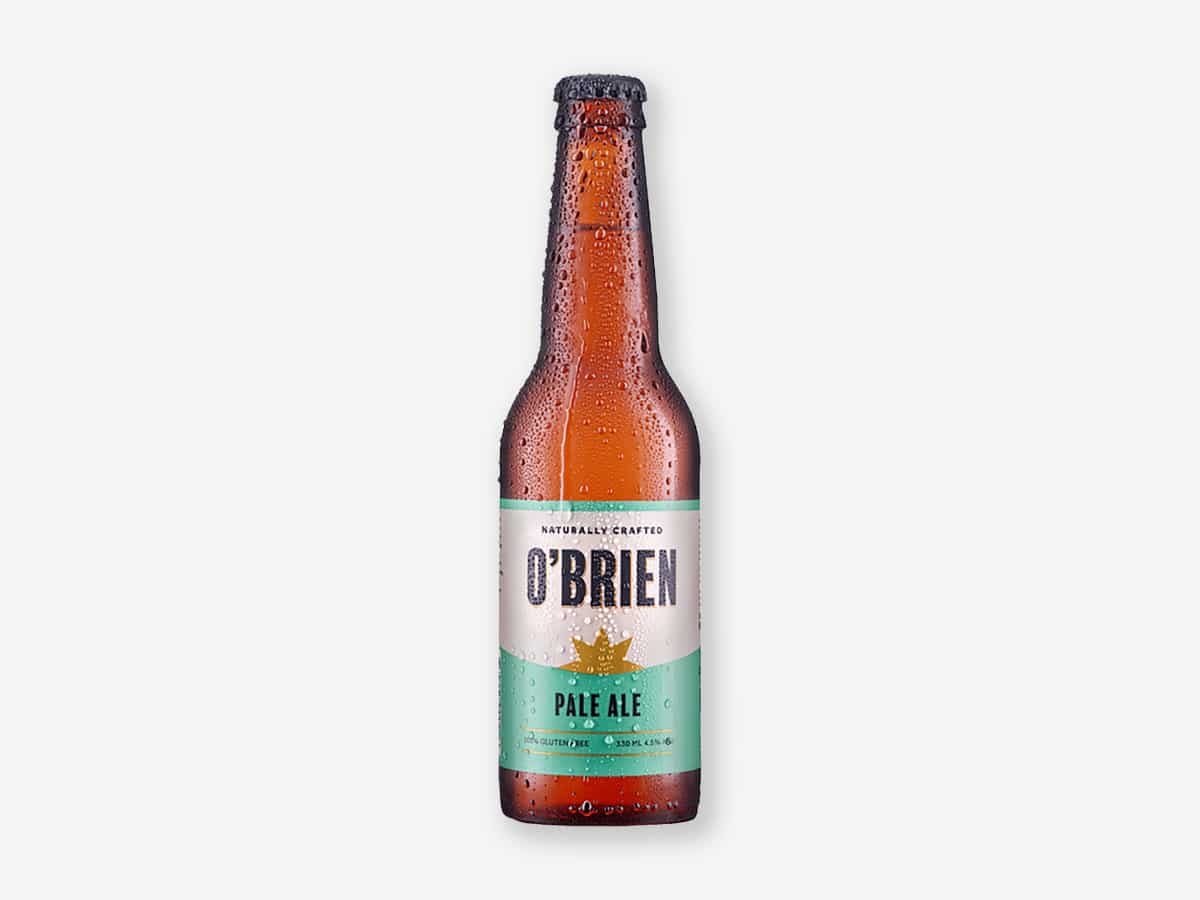 6. O'Brien's Pale Ale
Brand: O'Brien's
Style: Pale Ale
ABV: 4.5%
Country of Origin: Australia
This golden-hued, fruity, sweet, lightly floral-hopped pale ale is made to be gluten-free by the use of sorghum and millet instead of the usual barley or wheat. While the ingredients might be different than most pale ales, the results aren't. It's crisp, thirst-quenching, and ends with a gentle hop bite that will leave you craving more.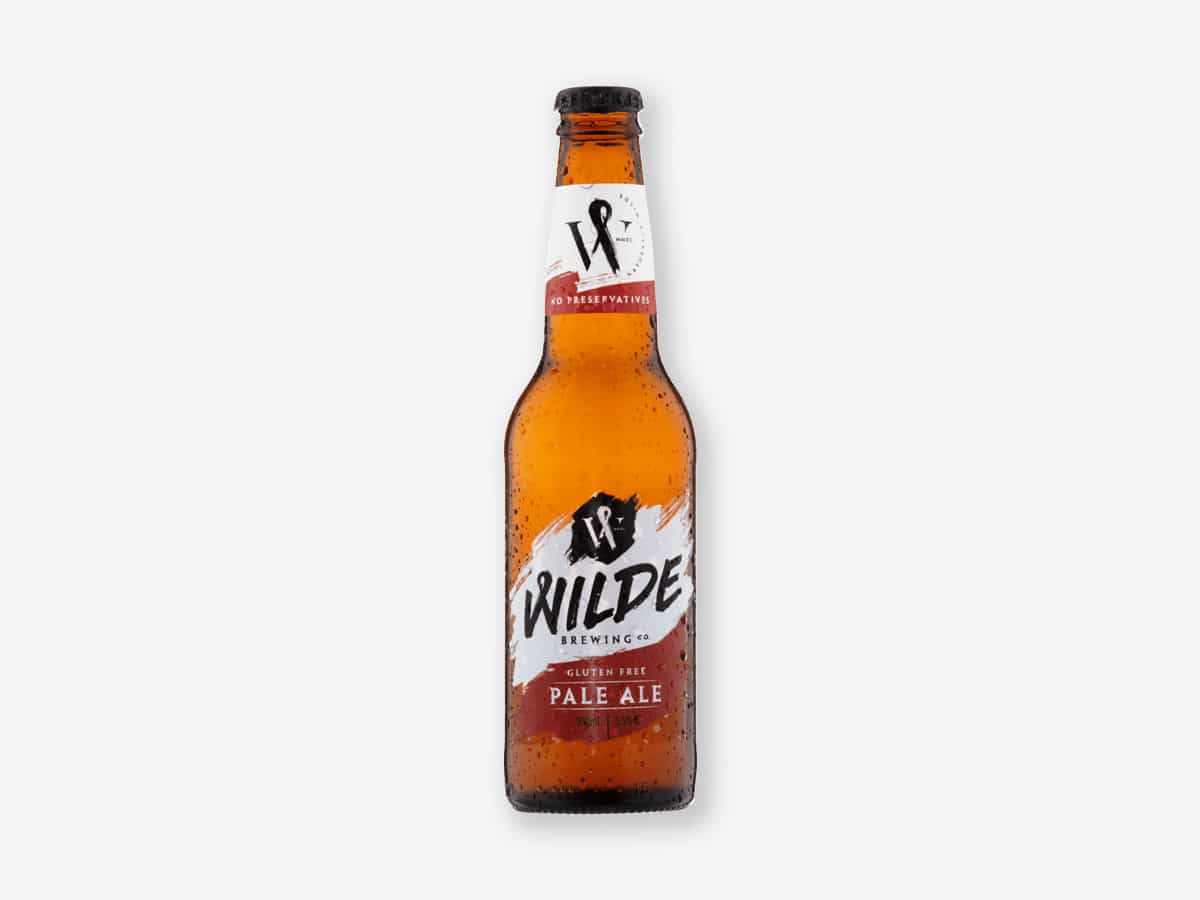 7. Wilde Gluten Free Pale Ale
Brand: Wilde Brewing Co.
Style: Pale Ale
ABV: 3.5%
Country of Origin: Australia
Sometimes, drinkers might look at a label and see the words "gluten-free" and not have much hope for a flavourful beer. This isn't the case with Wilde Gluten Free Pale Ale. Brewed with ancient grains, including sorghum instead of the usual barley, wheat, or rye, this highly sessionable, 3.5% ABV pale ale is known for its notes of tropical fruits, citrus, and floral hops. As a bonus, it's also vegan.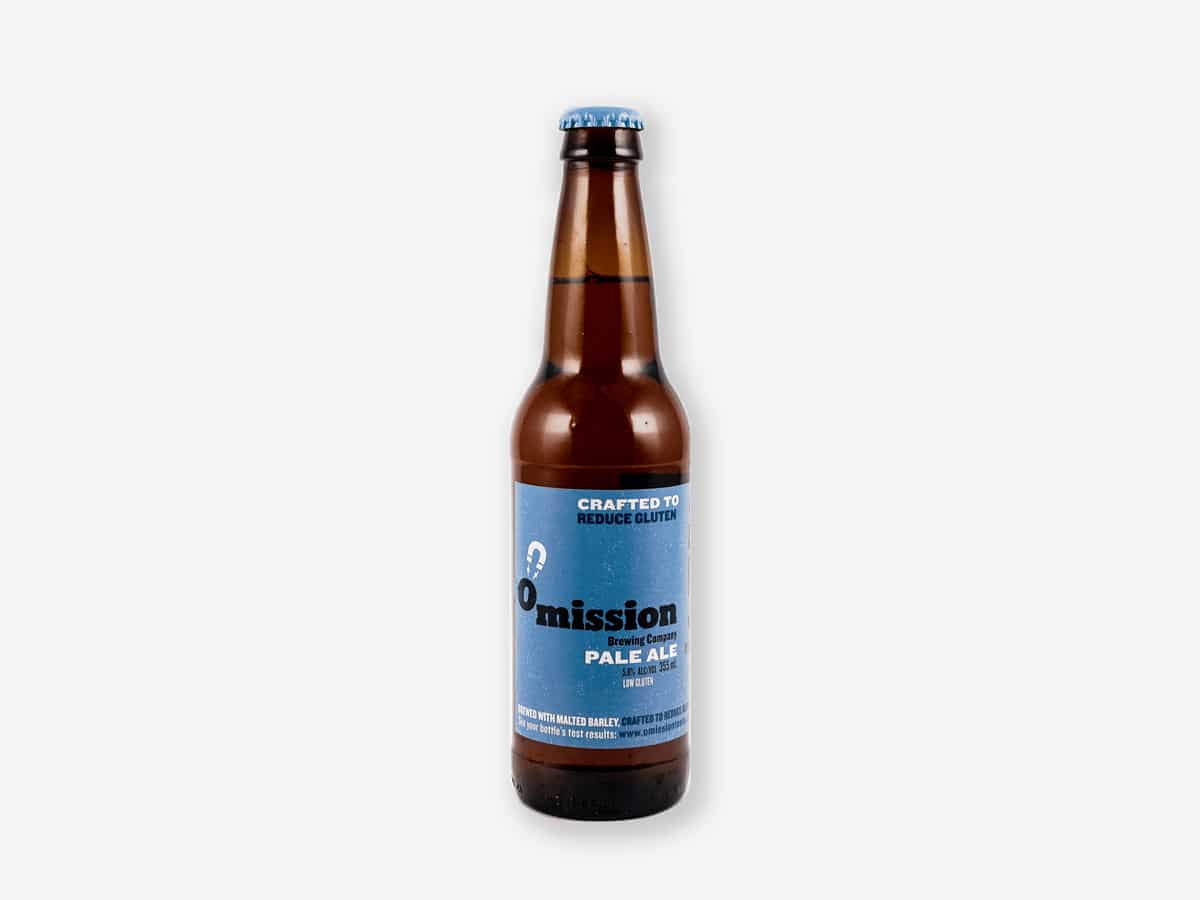 8. Omission Gluten Free Pale Ale
Brand: Omission Brewing Co.
Style: Pale Ale
ABV: 5.8%
Country of Origin: Australia
Omission is known for its gluten-free, gluten-reduced, low-carbohydrate, and low-calorie beers. Its Gluten Free Pale Ale is 5.8% ABV and fully flavoured with only 13 carbs per bottle or can. It's well-known for its aromas of caramel malts, honey, citrus peels, and dank pine. The palate is filled with flavours of toasted malts, wet grass, toffee, and resinous, piney hops. If you can find this beer in the wild, snatch it up and take it home.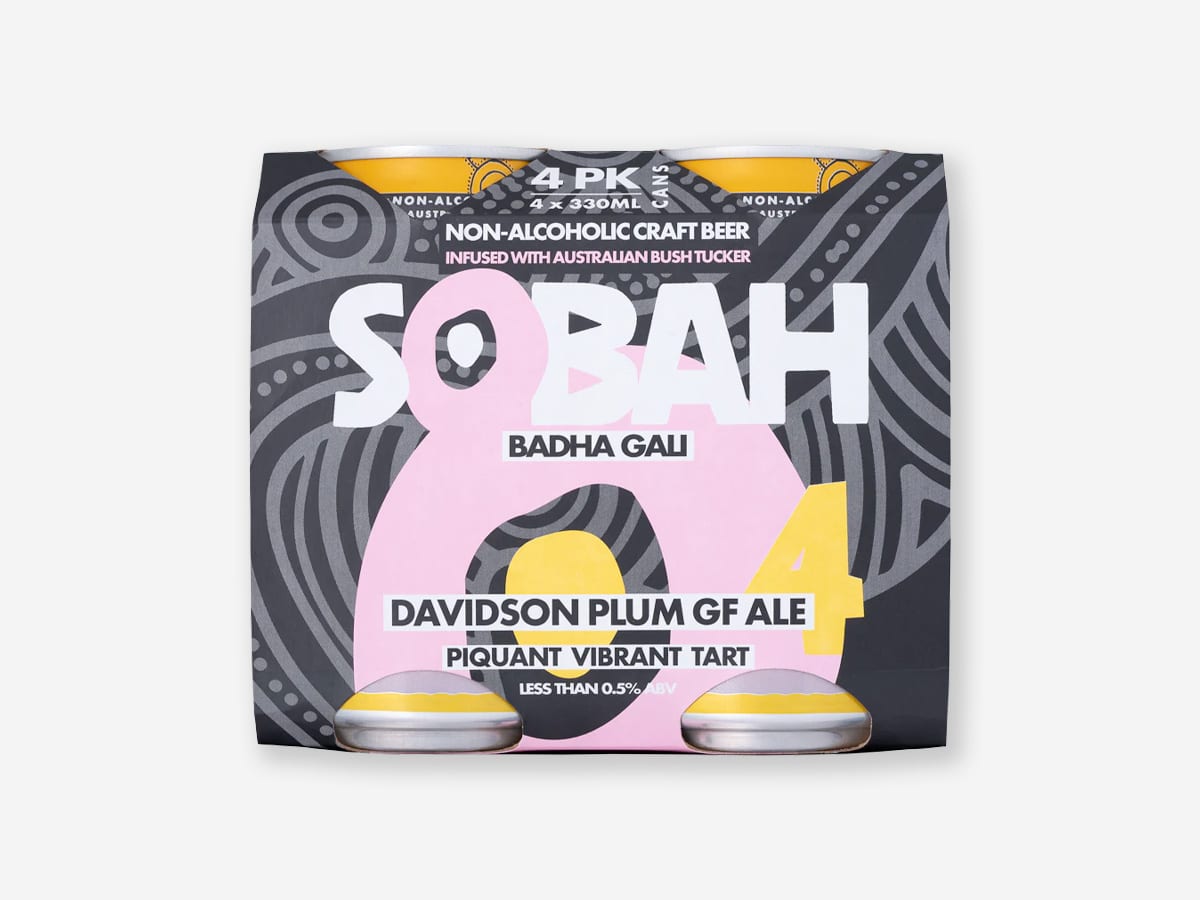 9. SOBAH Brewing Non-Alcoholic Davidson Plum Ale
Brand: SOBAH Brewing
Style: Ale
ABV: Less than 0.5%
Country of Origin: Australia
Not only is SOBAH Brewing Non-Alcoholic Davidson Plum Ale gluten-free, but it's also alcohol-free (only .5% ABV). This chemical-free, vegan-friendly brew is known for its complex flavour profile. It's tart, sweet, and loaded with notes of green apples, sweet plums, and a tart, slightly acidic, sour finish that will leave you craving more. It's so tasty, that you won't even care that it's devoid of gluten and alcohol (mostly). This sour ale needs to be tasted to be believed.
Gluten-Free Beer Trends in Australia
While still a relatively small market domestically, gluten-free beer options are steadily growing in popularity. A recent Monash University study published in the National Health and Medical Research Council found that more than 1 in 10 Australian adults follow a gluten-free diet, with only 0.5 per cent doing so as a result of a coeliac disease diagnosis.
Chris Allan, head of marketing – Core Beer at Hahn Gluten-Free producer Lion Australia, believes that while the market remains minimal for the time being, establishing products that cater to the needs of coeliacs and those who follow a gluten-reduced diet is critical.
"The gluten-free beer market is small in Australia but important as consumers who buy Gluten-free beer are very loyal to the products," Allen said. "At Hahn, we recognised there was a growing need to supply Aussies with a beer for those who need to avoid gluten as a dietary need or preference, so we spent five years experimenting with our cult favourite, SuperDry, to create Hahn SuperDry GF, which is endorsed by Coeliac Australia."
"Recent beer trends have shown Aussies are increasingly looking for options that allow them to join in social occasions with options suitable for their dietary or lifestyle needs," Allen continued. "Many pubs, venues and alcohol brands are realising there is a gluten-free or coeliac customer base who would happily choose a gluten-free beer over a wine or glass of cider if it's available."
The integration of products such as Hahn SuperDry GF marks the beginning of a new trend in Australia, but the space is expanding. Allan revealed that Lion is currently working on bolstering the gluten-free market to cater to the emerging customer base and advocated for other labels to jump on board.
"From a wider market perspective, like any market we'd expect some evolution and at Hahn we will be looking at new innovations in the gluten-free beer space."
Things to Consider For Gluten-Free Beer
If you are a beer lover and you don't have Coeliac disease, and you're not cutting out gluten for whatever reason, you probably don't put a lot of thought into whether or not your favourite lager, IPA, or stout has any gluten in it, right? Even if you did, you'd likely find that it does have gluten in it. That's because this structural protein is found in most beers.
For those unaware, gluten is a structural protein that can be found in cereal grains like rye, wheat, and barley. It's what adds a chewy, stretchy appearance to your favourite pizza dough. When it comes to drinkers who can't have gluten because of Coeliac disease and for various other reasons, gluten refers to glutelin protein that can be found naturally in grains used in the brewing process. Specifically, the aforementioned barley.
Type
Gluten-free: A term used to describe a beer that is brewed without the use of gluten. This means the beer is brewed without the usual barley, wheat, or rye. Instead, ingredients like millet, sorghum, quinoa, rice, or corn are used. While this creates different flavours, brewers have been able to add other ingredients to make many of these beers indiscernible in terms of flavour from regular beers.
Dedicated gluten-free: A phrase used to describe a brewery or organization which only makes gluten-free products. If you have a gluten intolerance or Coeliac, you'll have no fear of contamination with a brand recognized with this label.
Gluten-reduced: A term used to describe a beer that is brewed using gluten-filled ingredients like barley, wheat, or rye. Brewers then add an enzyme that begins to break down the gluten molecule. While it breaks it into much smaller pieces, it doesn't completely remove it. The gluten percentage is so low that it won't impact people with gluten allergies, intolerances, or Coeliac disease.
What Does Gluten-Free Beer Taste Like?
While "gluten-free" isn't a style of beer (brewers make IPAs, pale ales, lagers, and other beer styles without gluten-based ingredients), it's fairly obvious that a gluten-free beer will taste different from a regular beer brewed with barley, wheat, or rye. It's a simple fact. Just because the flavour is different, this doesn't mean gluten-free beers are unpalatable.
The best idea is to go in expecting the beer to taste a little different and you'll be happy with the results. Among the flavours you'll find are classic notes of tropical fruit, citrus, honey, and floral hops. All in all, they taste like flavoured beers. If you can handle that, you'll be fine.
Is Gluten-Free Beer Healthy?
As we mentioned earlier, most beer contains gluten because of the simple fact that in its simplest form, beer is malt (usually barley), hops, yeast, and water. But there are gluten-free beers on the market. To make these, brewers have two options. They either use a naturally gluten-free grain like rice, corn, quinoa, or millet instead of the usual barley, rye, or wheat. The other option is to make the beer using barley, wheat, or rye and then use a process to reduce gluten content so it's so small it falls under the category of gluten-free (even though it still has trace amounts of gluten).
If you realized you needed to cut out gluten because of an allergy or Celiac disease a decade or so, you were pretty much out of luck when it came to gluten-free beer options. There weren't many on the market and you probably just decided to drink vodka or another naturally gluten-free spirit instead.
How Man of Many Chose This List of Gluten-Free Beers
Man of Many's team of editors has more than 10 years of experience reviewing beer, wine and spirits, making them perfectly placed to select this list. The drinks experts worked alongside author Christopher Osburn, who boasts more than 15 years of experience writing about alcohol and lifestyle topics across the globe, to devise the list. All products were selected on the key criteria of taste, availability, style and user reviews. The review team has personally tasted all of the products on this list, with opinions cross-referenced against reviews on prominent drinks websites such as RateBeer.
Gluten-Free Beer FAQs
Is beer gluten-free?
In general, beer is not gluten-free. The most basic beer recipe is made with a grain (usually barley or wheat), water, yeast, and hops. This is the case with most beers on the market. If you're a person who can't have gluten, you certainly shouldn't just grab a six-pack of the first lager you come across. Most likely, you'll be unhappy with the results. Either look for the words, "gluten-free" on the packaging or do your homework and look up some beers before you even venture to the store.
Which major beers are gluten-free?
When it comes to major beer brands, in the US, Stone Brewing makes a line of gluten-reduced beers called Delicious IPA. Anheuser-Busch makes a popular gluten-free beer called Redbridge that's been available for years. Omission is also a well-known brand. But in general, you're more likely to find a great, well-made gluten-free beer from a smaller, craft brewery than one of the big boys.
Is Corona a gluten-free beer?
Corona is one of the most popular beers in the world. Sadly, it's not gluten-free though. It's brewed with corn, yeast, hops, and malted barley. While corn is the dominating flavour, it's the addition of the malted barley that makes it unsuitable for drinkers who can't have gluten.
---
Featured Video from Man of Many