There's Nothing Shady About Illegal Tender Rum Co.
In 1808 the Governor of New South Wales, William Bligh, ordered that rum be made an 'illegal tender,' likely sparking outrage amongst the first settlers. Thankfully those dark times are behind us, and the rum flows like a river. These days, any talk of illegal tender would only be referring to the award-winning Western Australian distillery of the same name.
Illegal Tender Rum Co. handcrafts small batches of spirits from high-quality rainwater and 100% Australian ingredients. Dark Brown Cane Sugar replaces molasses adding rich, distinctive flavour that Illegal Tender says creates a far superior spirit.
If you had never heard of Illegal Tender, it's because the brand has only been around since 2015 and the distillery is on a farm in Dongara, around 350km northwest of Perth.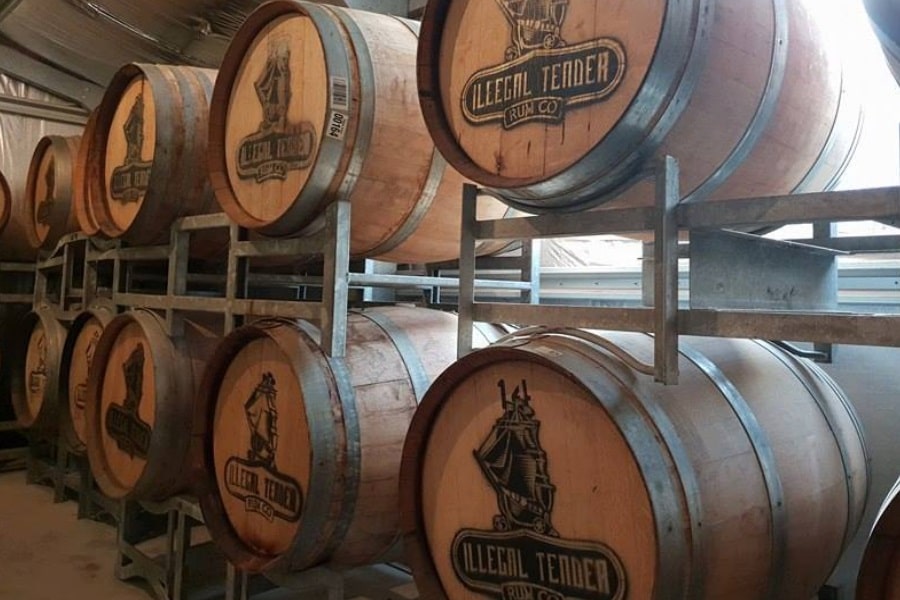 Illegal Tender currently has three spirits on its line-up – Spiced, 1808 Barely Legal and Distiller's Cut. Spiced is barrel aged in an ex Vasse Felix French Oak Shiraz cask for one month and spiced with 20 ingredients, including Kakadu Plum, Lemon Myrtle, Quandong, Wild Rosella and Wattleseed.
1808 Barely Legal is the second release. Its name references the Rum Rebellion of 1808, and the spirit's nature – fresh from the still – barely legal. Using the best quality ingredients, this double distilled un-aged cane spirit shows the true mark of quality between distiller and still through the depth of flavour and character.
The latest release – Distiller's Cut has been ageing away in medium charred ex Vasse Felix French Oak Shiraz casks since early 2016. Distiller's Cut is described as a sophisticated spirit that entertains your palate, with distinct cane flavours ranging from brown sugar to a buttery crème Brule. A light bite on the back of the throat indicates the shiraz cask used for ageing. At 45% ABV, it is said to be the smoothest rum you will ever have the pleasure to sip. Distillers' Cut is released in batches that tend to sell out quickly.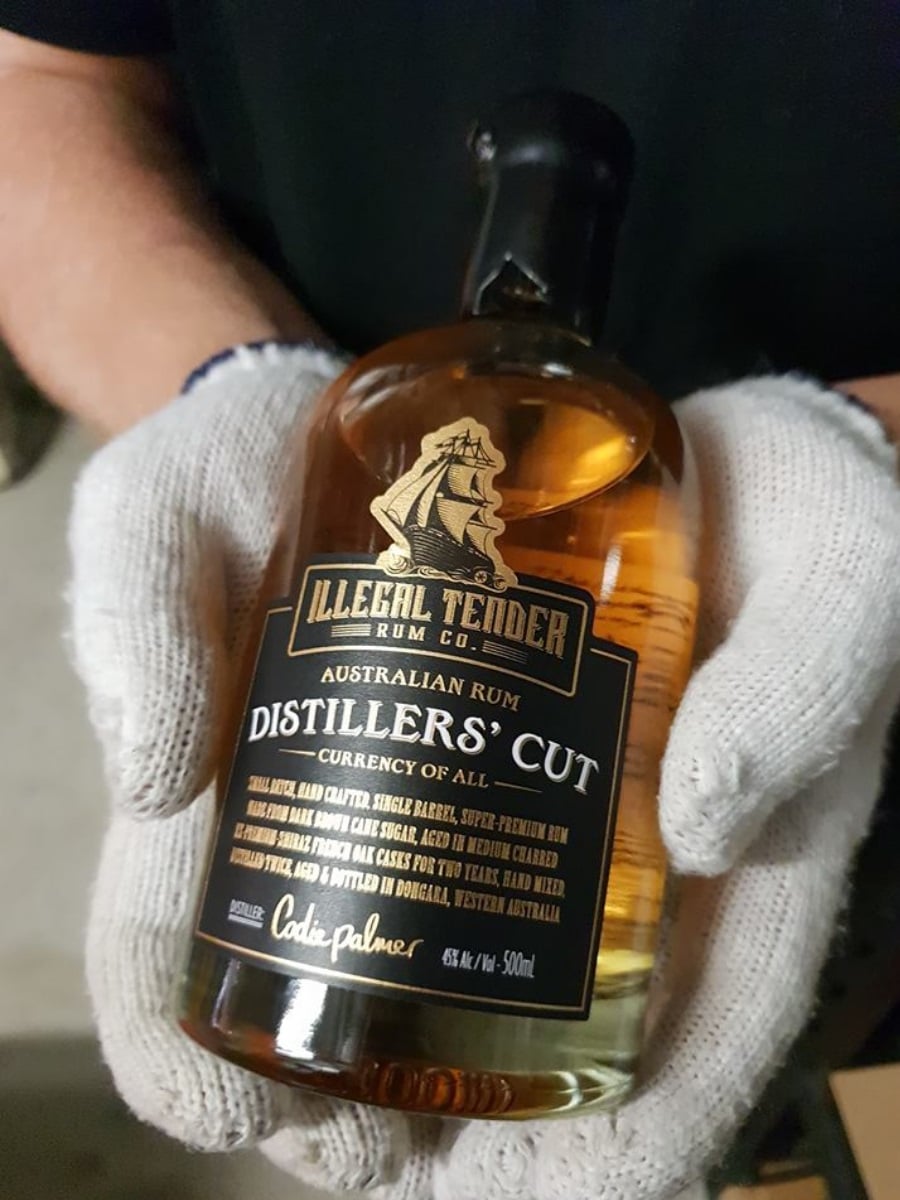 The three spirits from Illegal Tender have been well received, especially overseas. All three were awarded Gold at the Chinese Wine and Spirit Value Awards.
You can find Illegal Tender's humble distillery in Dongara, Western Australia. You can pick up a bottle of the spirits from the cellar door, Illegal Tender website and at Dan Murphys. In your face Bligh!