Lark's 'The Wolf' Release 2020 Makes a Strong Case for the Barrel Exchange Approach
Tasmania's Lark Distilling Co. and Melbourne craft brewer Wolf of the Willows have partnered for their third barrel exchange resulting in another remarkable run of limited batch whisky and beer.
Limited to 1830 bottles, The Wolf Release 2020 opens with a fruit-forward whisky. On the nose, there are notes of lush tropical fruit, mangoes and lychees as well as toffee, roasted malt, chocolate-covered bananas, and strawberries and cream. On the palate, flavours of rich chocolate malt and liquorice build to a long, fruity finish with hints of intense smoke.
You'll also like:
Aston Martin and Bowmore Release a $66K Bond-Inspired Whisky
James Halliday Steps Down for a New Lord of the Wine
To Peat or Not to Peat: The Whisky Drinker's Dilemma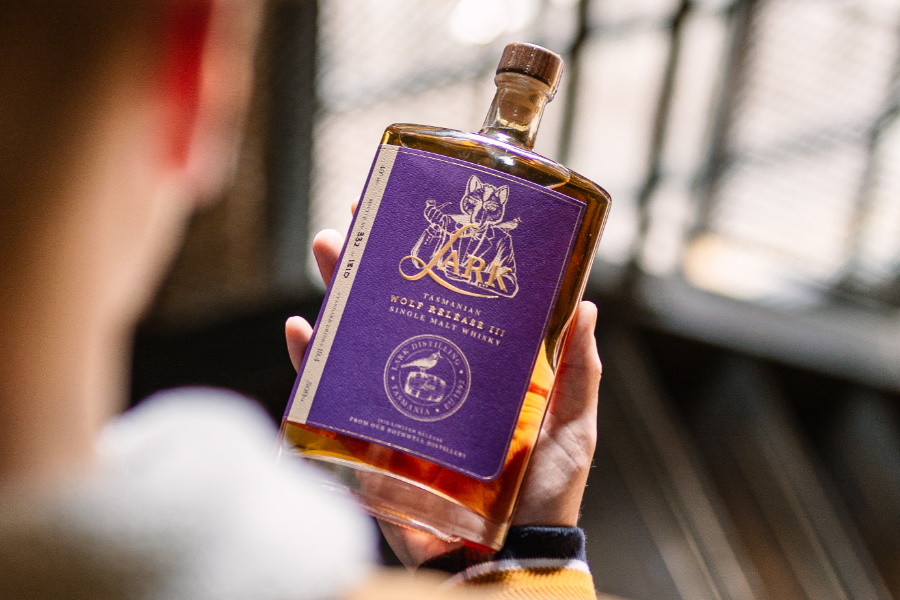 "This spirit highlights the hop and roasted malt characters left in the casks by Wolf of the Willow's Imperial Johnny Smoke Porter, resulting in our Third Edition Wolf Release," said Chris Thomson, head distiller at Lark's Bothwell Distillery. "It's a unique single malt whisky, brimming with personality and reflecting an adventurous and collaborative journey."
Back in Victoria, Wolf of the Willows brewed the Lark Barrel Aged Imperial Johnny Smoke Porter. It's a massive drop rich with whisky barrel-aged flavours of vanilla, oak, peat, dark chocolate, molasses, truffles and espresso.
"Lark is a distillery that drives for creativity and quality just like we do at Wolf of the Willows brewing," added Scott McKinnon, Head Brewer at Wolf of the Willows. "There's a subtle confidence and sophistication that we can relate to and appreciate. The Wolf Release 2020 is another reflection of a great collaboration between two parallel industries."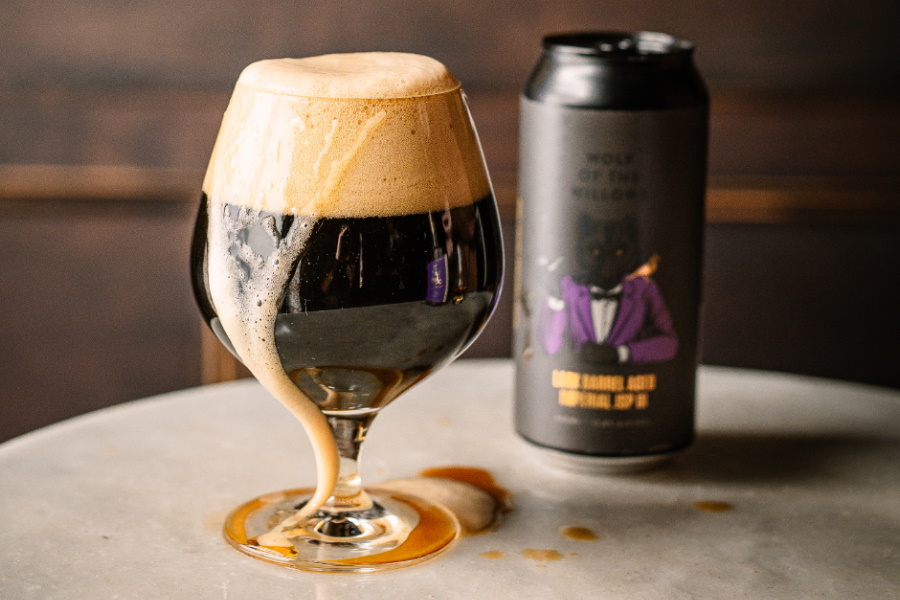 Every year, empty Lark whisky casks are hand-selected by the brewery and sent on a journey across the Bass Strait. Once there, the barrels are filled with Wolf of the Willow's Imperial Johnny Smoke Porter and left to work their magic on the beer before being decanted, returned to Lark and filled with single malt whisky.
The Wolf Release series began with a casual meeting between Lark Distillery and Wolf of the Willows over a beer and a dram; each had respect for the quality and creativity of the other, and both shared a fascination for the unique characteristics that an oak cask can impart on its contents. From here, the idea of a Barrel Exchange Project was born.
Limited stock of The Wolf Release 2020 whisky and Barrel-Aged Imperial Johnny Smoke Porter is available online at Lark and Wolf of the Willows with cellar door sales also available at the Tassie distillery and Vic brewery.
Check out the whisky Check out the beer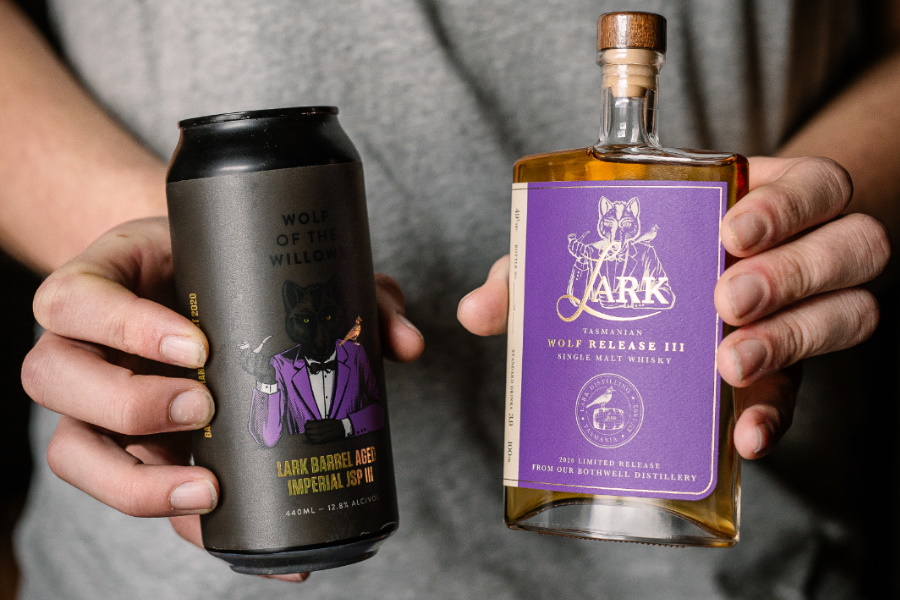 You'll also like:
Aston Martin and Bowmore Release a $66K Bond-Inspired Whisky
James Halliday Steps Down for a New Lord of the Wine
To Peat or Not to Peat: The Whisky Drinker's Dilemma