Ultimate Margarita Recipe: How to Make a Perfect Margarita
Hola! For all of our friends in the Northern Hemisphere, this Tuesday, May 5 marks an important day, particularly those involved in the Mexican community. Cinco de Mayo, the annual holiday that celebrates the Mexican Army's victory over the French Empire at the Battle of Puebla more than 150 years ago is upon us again, albeit with slightly different celebrations than in previous years. While normally the day is marked with parties, marches and community cook-outs that bring the community together, the 2020 edition is a little more reserved. We find ourselves indoors and out of sight, but don't let that stop the fun. You can still stuff your face with all the tequila and guacamole as is humanly possible.
What makes the Cinco de Mayo celebration so special is the people. Mexican culture is traditionally vibrant and colourful and it's little wonder our preferred Mexican cocktail shares a similar set of characteristics. A favourite of the holiday-maker and party-goer alike, the Margarita is arguably the most common and well-loved tequila cocktail in the world. But have you ever tried to make one? Unlike the more simple two-ingredient cocktails we've been testing out, the Margarita cocktail requires a little more effort. That's not to say it's difficult, rather that a well-made Margarita is certain to turn heads and impress your dinner (or Zoom) guests.
So, how did the Margarita become Mexico most infamous drink?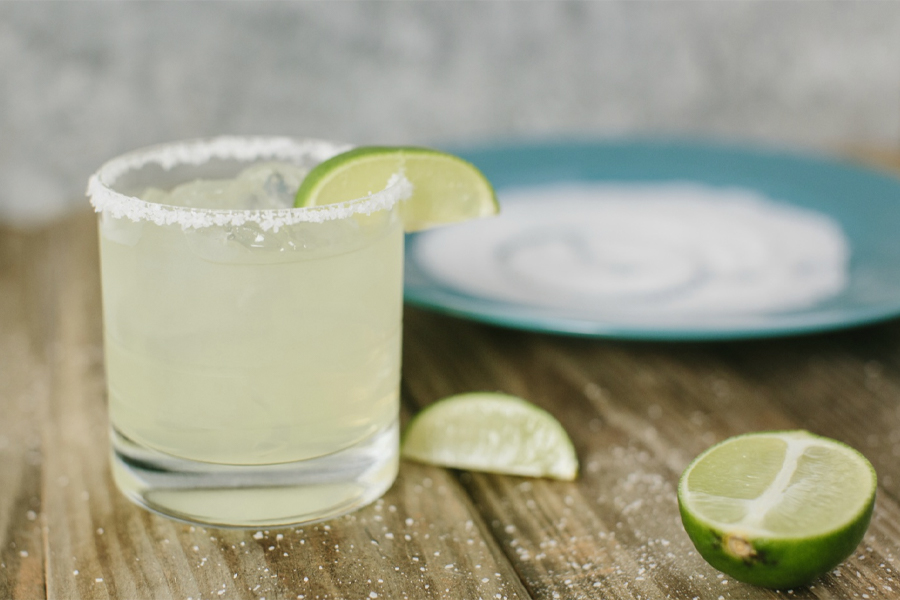 Where Does the Margarita Drink Come From?
The legend of the Margarita cocktail is one steeped in rich history and shrouded in mystery. According to cocktail historian (yes, that is a thing) David Wondrich, the Margarita is a merely an adaptation of the popular American cocktail the Daisy. The brandy-based cocktail first gained popularity in the late 19th Century, with the earliest known recipe published in the second edition of Jerry Thomas's The Bartenders Guide or How To Mix Drinks: The Bon-Vivant's Companion way back in 1876. Thomas wrote that the Daisy was to be made with a few dashes of gum syrup, Curacao liqueur, lemon juice, brandy and Jamaica rum. The concoction would be shaken well and strained into a large cocktail glass and filled up with Seltzer water from a syphon. The Daisy really hit its stride in the 1920s when it became a popular cocktail during Prohibition when US citizens regularly drifted over the border for alcohol. However, while the Daisy certainly had some flavour similarities to what we now know as the Margarita, it wouldn't be until 1938 that we saw the classic cocktail take shape.
The most famous story of the Margarita's inception involved popular restaurant owner Carlos "Denny" Herrera. In 1938, Herrera allegedly created the archetypal Margarita at his Rancho La Gloria restaurant, halfway between Tijuana and Rosarito, Baja California. Legend has it that the restauranteur made the cocktail for customer and former Broadway dancer Majorie King, who was famously allergic to many spirits, but not tequila. Herrera mixed tequila, triple sec and lime juice to create the drink, which was such a hit, he carried it on for years following. The story was corroborated by fellow bartender Albert Hernandez, acknowledged for popularising the Margarita in San Diego after 1947, at the La Plaza restaurant in La Jolla.
But despite the romantic tale, there's no hard proof to back up Herrera's story. There are also claims that the Margarita cocktail was first mixed in Juárez, Chihuahua at Tommy's Place Bar by Francisco "Pancho" Morales. Morales later left bartending in Mexico to become a US citizen, but Mexico's official news agency Notimex still says he has the strongest claim to having invented the iconic cocktail.
Other stories involve Dallas socialite Margarita Sames, singer Peggy Lee and the legendary Balinese Room in Texas, but there is little to substantiate these claims. All we know is that the Margarita cocktail first appeared by name in popular culture in the December 1953 issue of Esquire. Other publications had referenced a tequila Daisy but Esquire was the first to pen the Margarita name. If ever there was a shred of doubt that the Margarita was indeed a derivative of the Daisy, one needs only look at the translation. Margarita is Spanish for Daisy.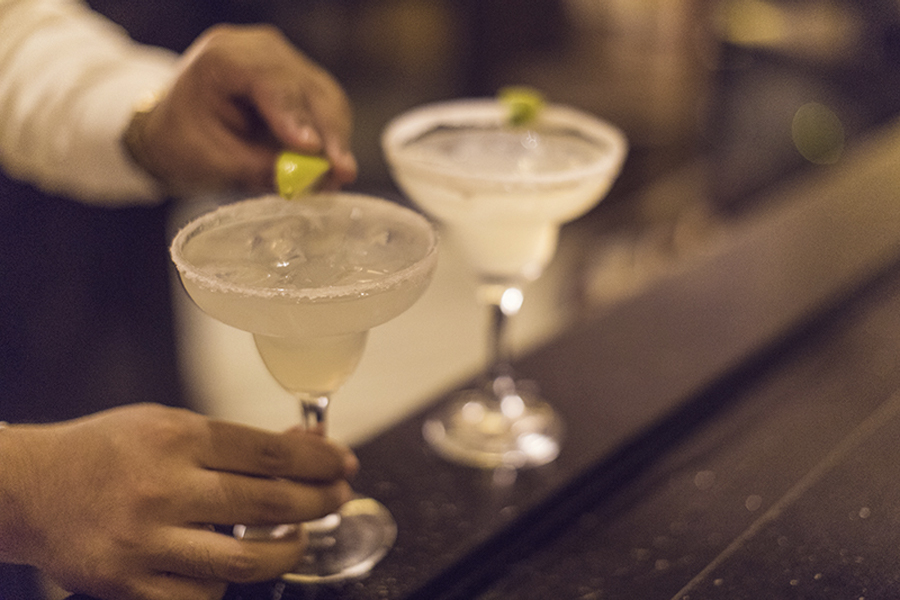 Margarita Ingredients
If you've found yourself wondering how to make a Margarita, the easiest way the overcome the obstacle is to think about the basics. Now, you may have heard of store-bought Margarita-mixes and while they are a handy and super-easy way to make the iconic cocktail, nothing compares to the real thing. Margarita ingredients are super simple to find and more often than not, you'll find them at the back of the liquor cabinet, along with a few novelty shot glasses, party hats and swizzle sticks that haven't been touched since your 21st birthday. Here are the essential Margarita ingredients;
1 part Cazadores Tequila
½ part triple sec liqueur
½ part lime juice
1 lime wedge
Salt
Cubed ice
While not as simple as the Old Fashioned or a gin & tonic, the Margarita is still a fairly easy-to-organise cocktail that only requires a few basic ingredients. Where the flavour will come out is in your choice of tequila and triple sec. A spicy tequila will cut through the acidity of the lime juice, where a smoother tequila will need to be weighed with the salt. It's a delicate balancing act that you will need to traverse.
Margarita Recipe
Now, on to the real thing. Once you've gathered your ingredients and got your equipment sorted, you're ready to get stuck into the Margarita recipe. The recipe that we are using in this special Cinco de Mayo feature is the one put forward by the International Bartenders Association. This recipe is the go-to method for how to make a Margarita cocktail. Even better, it's super simple and easy to make. Here is the method for making the perfect Margarita cocktail;
Fill your Margarita glass with ice (to chill)
Combine 1 part tequila with 1/2 part triple sec and 1/2 part lime juice in a shaker.
Add lots of ice
Shake hard for 30 seconds to chill the liquid effectively
Run a lime wedge around the outside of the rim of your glass
Roll the rim in salt
Using your strainer, double strain the mix into the glass
Garnish with a lime wedge and serve immediately
There you have it, the ultimate Margarita recipe. Now you know how to make a Margarita that will not only impress the ladies but celebrate Mexican culture at the same time. The biggest thing you need to worry about is finding a tequila that won't leave a bitter taste in your mouth.
What is the Best Tequila For a Margarita Cocktail?
Whatever your budget, flavour preference or profile, there will be a tequila for you. The perfect Margarita hinges directly on the tequila you chose for the base, so this is a significant decision. Here, we've put together seven of the best tequilas for Margaritas for a choose your own Cinco de Mayo adventure.
Here are the seven best tequilas for margaritas;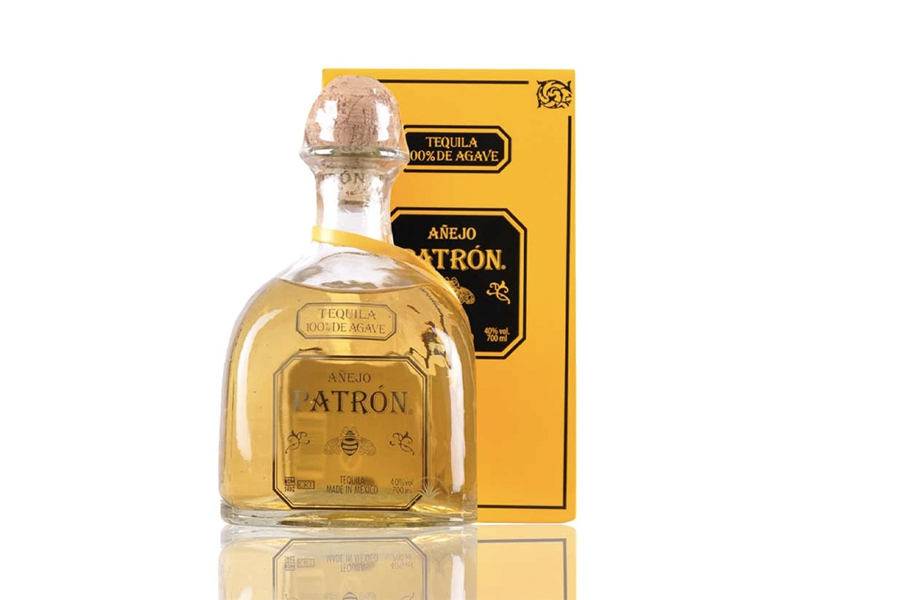 1. Aged Tequila – Patron Añejo Tequila
Patrón Añejo Tequila is the iconic brand's aged blend. The tequilas are aged in small white oak barrels for a minimum of 12 months, and just like in premium red wines, the blends must be adjusted for each vintage.
Brand: Patron
Style: Anejo
ABV: 40%
Buy it here AUS Buy it here US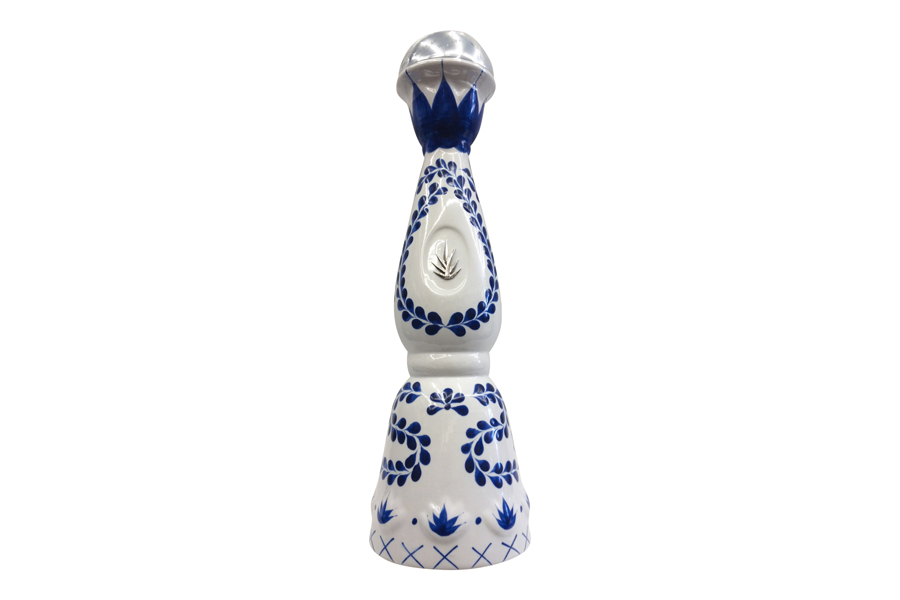 2. Premium Tequila – Clase Azul Reposado Tequila
This ultra-premium tequila is made with Tequilana Weber Blue Agave that is slow-cooked in traditional stone ovens for a minimum of 72 hours. Once distilled, it is aged for 8 months in hand-selected oak barrels. This is some fancy tequila for your Margaritas.
Brand: Clase Azul
Style: Reposado
ABV: 40%
Buy it here AUS Buy it here US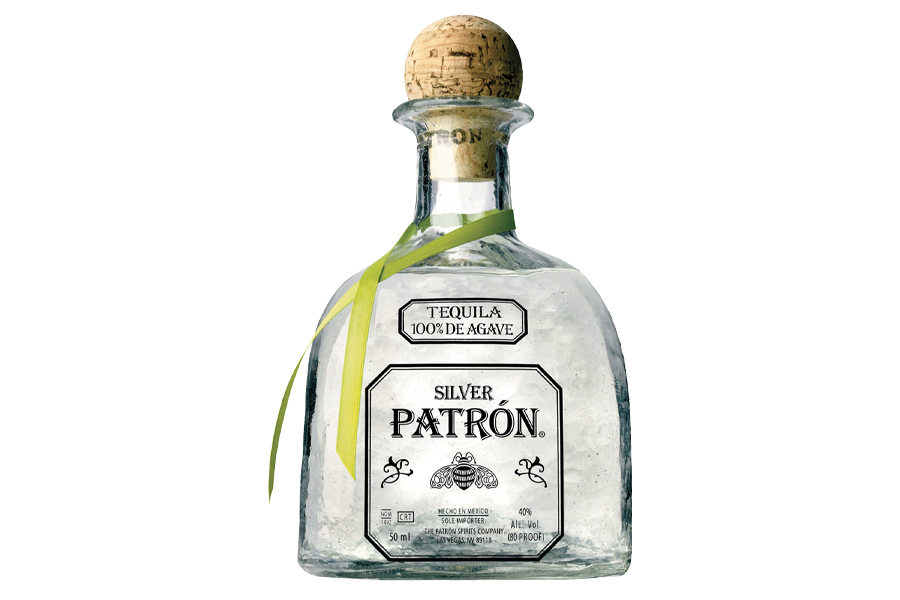 3. Light Tequila – Patrón Silver
Widely regarded as the best tequila for Margaritas, Patrón Silver is made from the finest Weber Blue Agave and carefully distilled in small batches at Hacienda Patrón distillery in Jalisco, Mexico.
Brand: Patrón
ABV: 40%
Buy it here AUS Buy it here US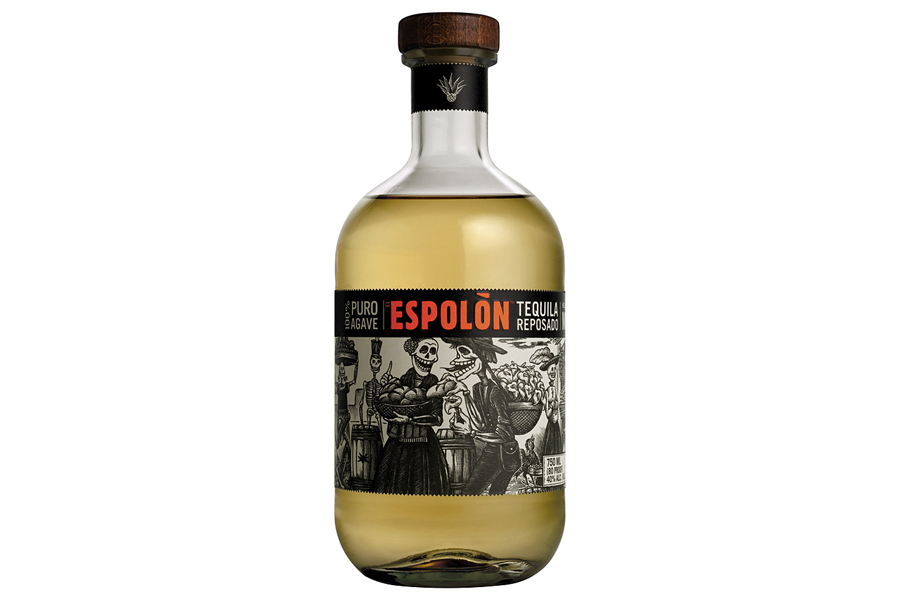 4. Authentic Tequila – Espolon Reposado
Espolon Reposado celebrates real Mexican flavours and is storied through classic 19th century artistry and packaging. Keep an eye out for the iconic rooster, a symbol of national pride.
Brand: Espolon
Style: Reposado
ABV: 40%
Buy it here AUS Buy it here US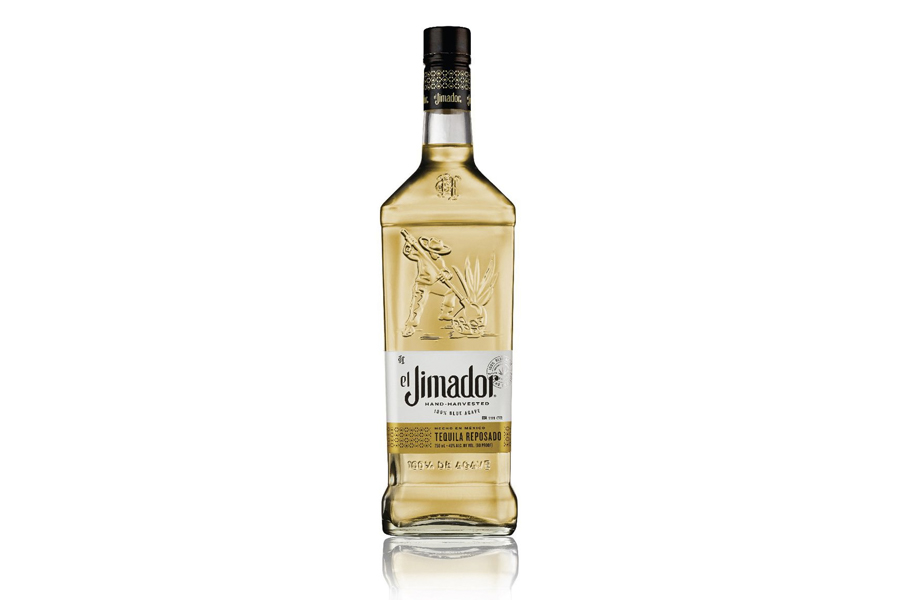 5. Budget Tequila – El Jimador Reposado
Named in honour of the man who mastered the art of selecting and harvesting blue Agave, El Jimador is a rich and smooth spirit that is great for Margaritas. Best of all, it won't break the bank.
Brand: Espolon
Style: Reposado
ABV: 40%
Buy it here AUS Buy it here US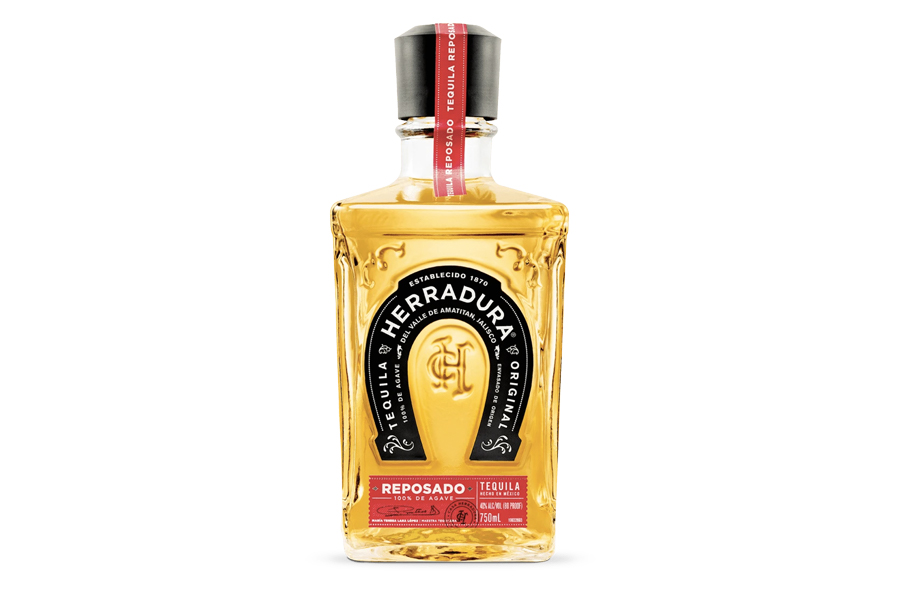 6. Oaky Tequila – Herradura Reposado
Herradura was the first distillery to introduce Reposado or 'rested' tequila way back in 1974. This spirit is aged in American oak barrels for 11 months, giving it a sweet oaky vanilla and cinnamon flavour.
Brand: Espolon
Region: Amatitán
Style: Reposado
ABV: 40%
Buy it here AUS Buy it here US
Margarita Equipment
In order to make the perfect Margarita cocktail, you are going to need a few things in your bartending arsenal. While not entirely essential, these tools of the trade will make the job of creating the colour cocktail far easier, and make you look like you know what you're doing at the same time. Here is what you need to make a Margarita;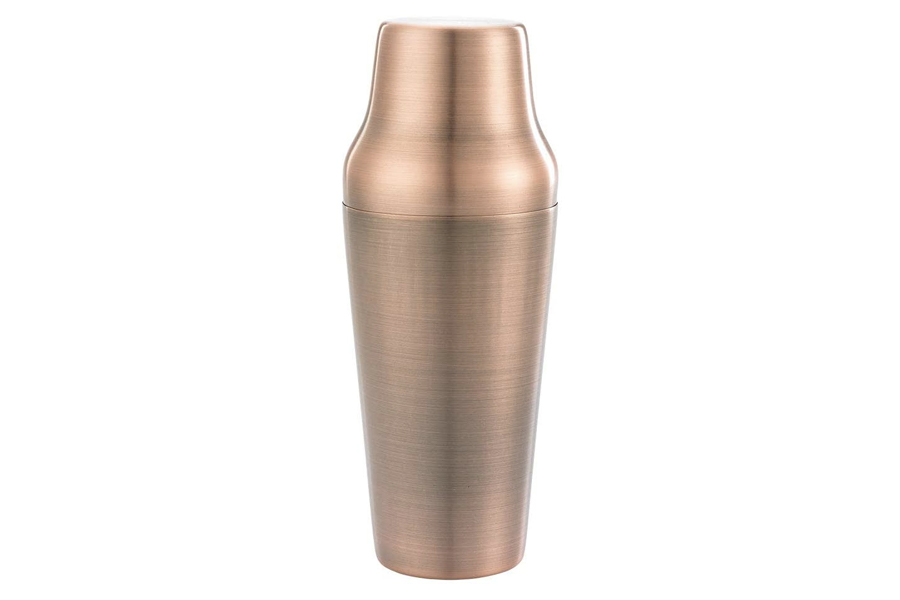 1. Shaker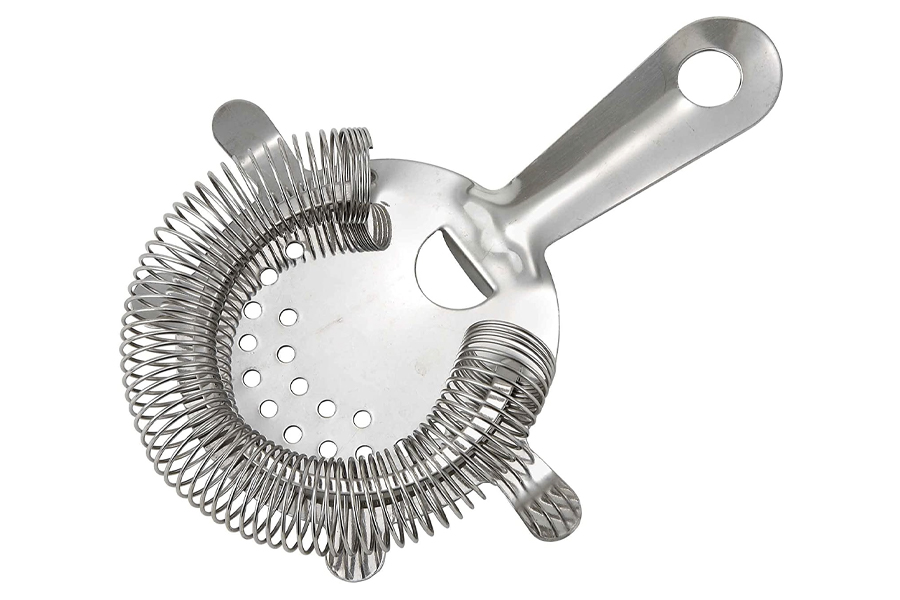 2. Strainer
3. Sieve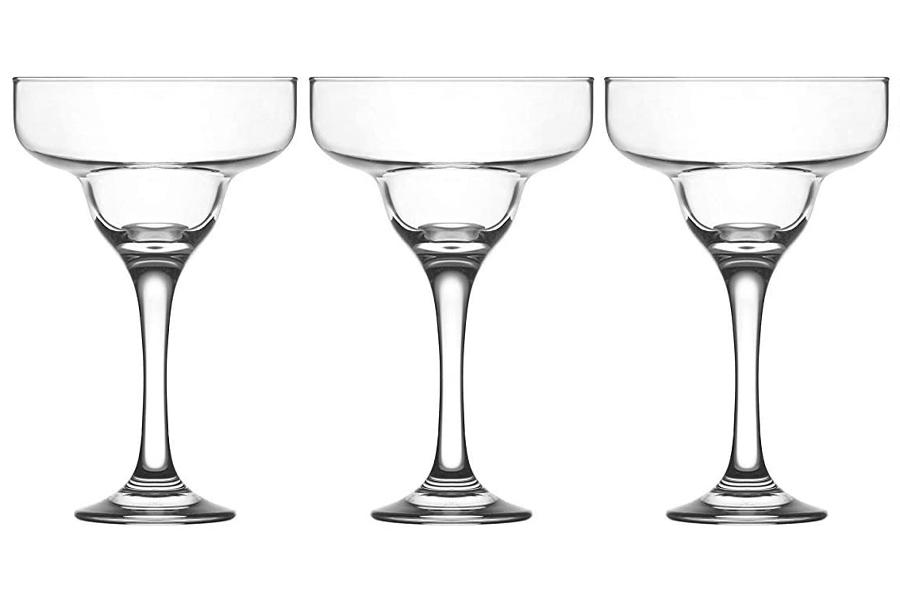 4. Cocktail glass
Buy it here
Can you make a Margarita without Triple Sec?
Yes. You can substitute Triple Sec for unsweetened orange juice concentrate, however, it has less intensity than the liqueur.
What is Cinco de Mayo?
Cinco de Mayo is a holiday celebrated in parts of Mexico and the United States in honour of a military victory in 1862 over the French forces of Napoleon III.
Where was the Margarita invented?
One of the earliest stories of the Margarita suggests it was invented in 1938 by Carlos "Danny" Herrera at his restaurant Rancho La Gloria.
You'll also like:
10 Easy Irish Whiskey Cocktails You Can Make At Home This St. Paddy's Day
How to Make the Perfect Old Fashioned for International Whisky Day
How to Make the Perfect Gin and Tonic For Any Palate