Bowflex SelectTech Adjustable Weights Free Up Space
Creating a home gym can be as simple as getting a set of dumbbells. These simple pieces of equipment aren't just for doing single-arm curls. They can be used for a wide variety of exercises for nearly every body part, including your arms, chest, shoulder, back, and even your legs. But you won't be satisfied with just one weight, and getting a whole rack of dumbbells can be cost-prohibitive. That's where innovation has stepped in, creating adjustable weights to take the place of single weights. Bowflex has always been at the forefront of workout innovation, and now they've offered up their version of adjustable weights, the SelectTech Dumbbells.
You'll also like:
16 Best Calf Exercises and Workouts for Men
Fitbit Charge 4 Keeps the Design and Adds Features
Paige Hathaway & Rob Deutsch Tell Us All About F45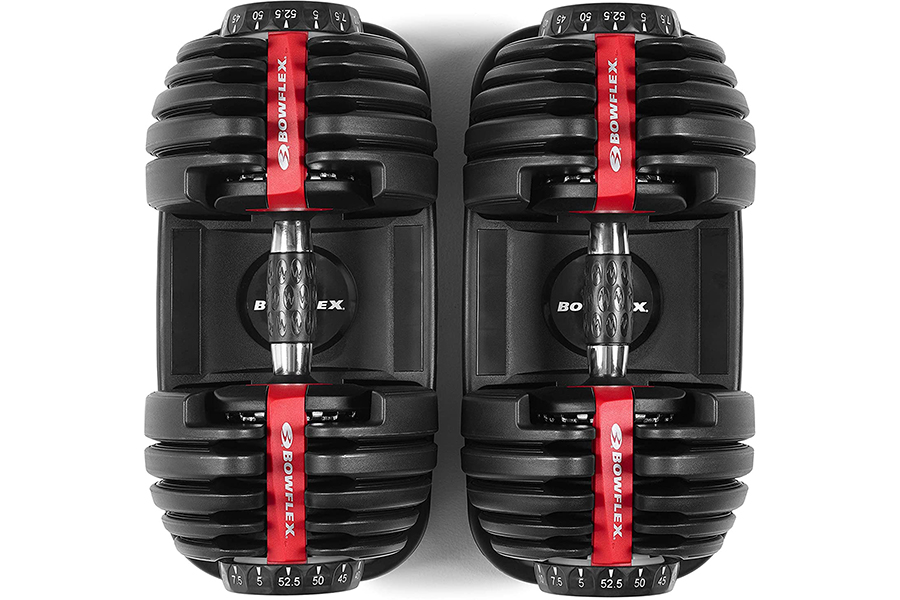 Much like other adjustable weights, Bowflex's SelectTech dumbbells offer weights from 5 to 52.5 pounds. The weight is changed with a simple turn of a dial and is changed in increments of 2.5 pounds up to the first 25 pounds. In total, this adjustable dumbbell takes the place of 15 sets of dumbbells, freeing up your space for other equipment, or just making your space more open and less cluttered. The weights come on a stand that provides smooth lift-off and quieter workouts. You can step your workout up even more by downloading the Bowflex SelectTech App for free. The app features trainer-led workouts, a journal for your workouts, and the ability to custom build workouts.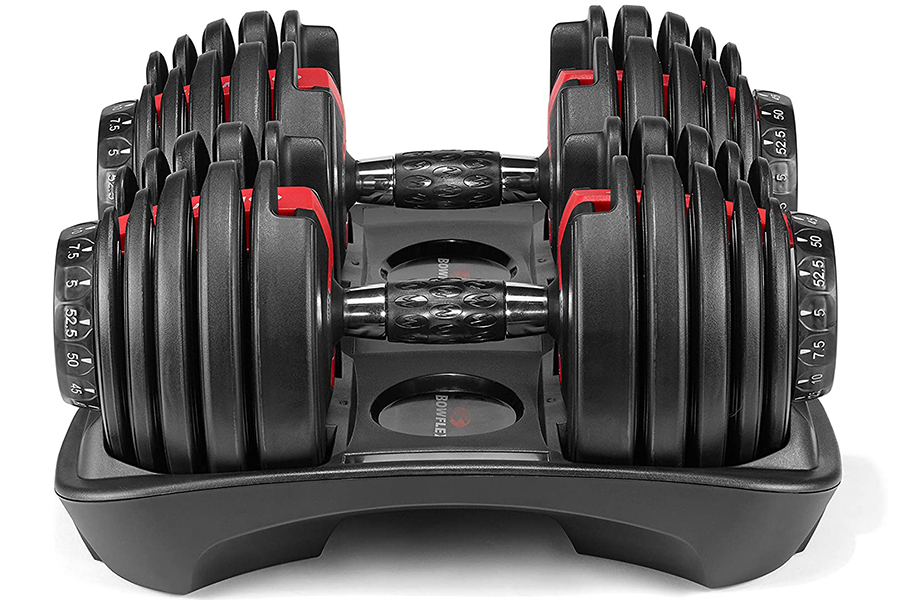 These adjustable weights have a pretty solid rating on Amazon, ranking a 4.7 out of 5 stars, so if you're planning on outfitting your home gym, but don't have a lot of extra space available, adjustable weights like the Bowflex SelectTech dumbbells are a great option.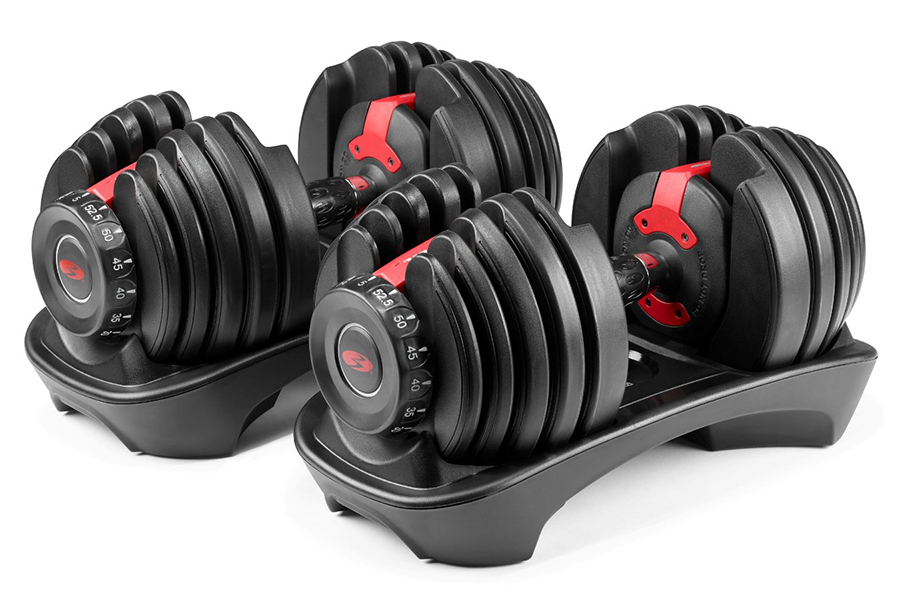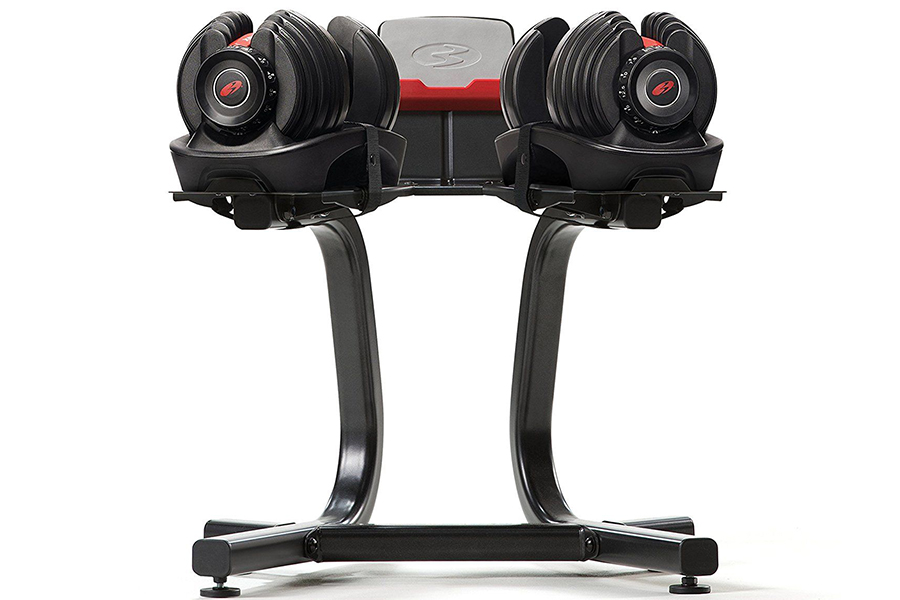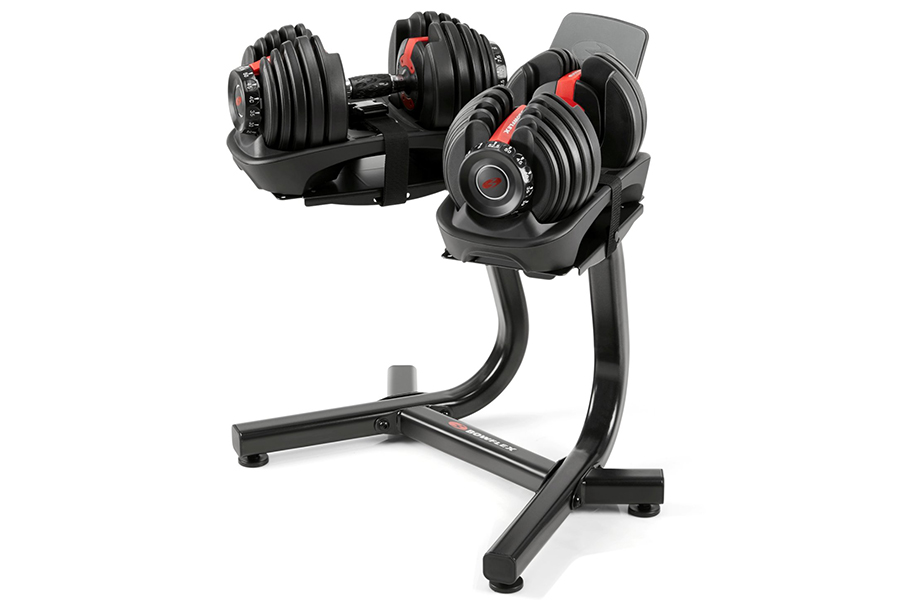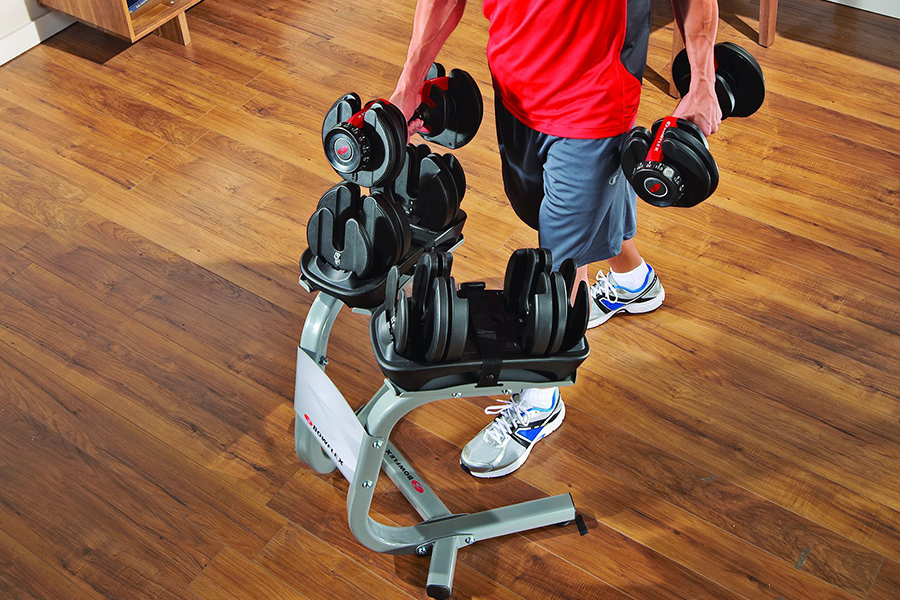 You'll also like:
16 Best Calf Exercises and Workouts for Men
Fitbit Charge 4 Keeps the Design and Adds Features
13 Best Australian Protein Brands