10 Biggest Fitness Trends for 2021
It's January and you're coming into the new year with high hopes and a wealth of enthusiasm that you'll finally get your sh*t together. For most of us, the Man of Many team included, that means the same, old formula of meal prepping, diet planning and goal setting, but like all good things, the fitness industry is in a state of constant evolution. The way we trained last year won't be the way we find our fix in 2021, and hopefully, that's a good thing. Here's everything you need to know about the fitness trends that will shape 2021.
You'll also like:
13 Best Ways To Burn Fat Fast
Guy Works Out Like Chris Hemsworth for 30 Days and the Results are Insane
14 Strongest Celebrities in Hollywood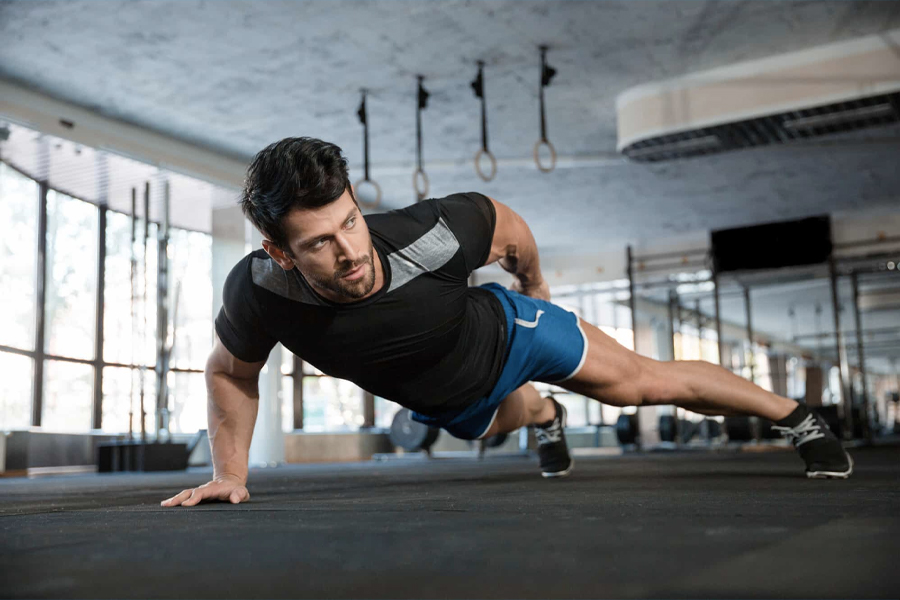 The Future of Fitness
To accurately look forward, you should really start by looking back. The year 2020 was one fraught with uncertainty and unavailability, two things that surely put a dent in your fitness dreams. With gyms closed and livelihoods at risk, health took a backseat, but not anymore.
"The shutdowns and challenges the fitness industry has endured in 2020 have paved the way for large-scale technology disruptors and major evolutions in fitness offerings," Australian Institute of Fitness (AIF) CEO, Steve Pettit said. "Necessity is the mother of invention, and as we've seen our social needs change, fitness professionals and consumers alike have embraced new fitness technologies and training models, and reconsidered the role that fitness plays in broader health and everyday lives."
Pettit acknowledges that while it's been difficult to implement a solid training regime, the tide is turning. Moving into the new year, the prospect of fitness as a method of escape is becoming more and more prevalent, giving a glimpse into the future of fitness down under.
"As we prepare to, hopefully, reset in a new post-COVID world next year, we expect to see many of the fitness developments from 2020 continue to endure, evolve and gain popularity throughout 2021," he said. "Regardless of how the pandemic pans out, the fitness world has been forever changed – and there's plenty of positive takeaways for those willing to continue riding the wave."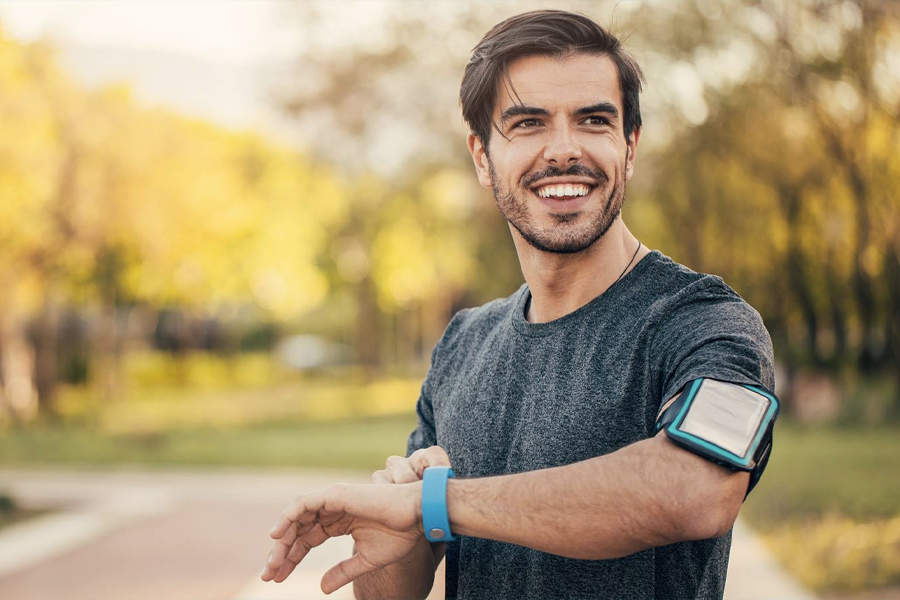 2021 Fitness Trends
In fact, the AIF recently released its top 10 Australian fitness trend predictions for 2021 – forecasting the movements, methods and zeitgeists set to take Australia's fitness industry forward. Here are the 2021 fitness trends you need to know about.
1. Wearable Technology
By far the biggest advancement we're expecting to see in 2021 is the rise of wearable technology in the fitness space. Fitness trackers have become essential items for those addicted to health, providing a lot more detail and insights than just counting your steps and calories.
"Wearable technology has come a long way in a relatively short space of time and, these days, everyone from young kids to grannies are wearing devices to monitor their steps, sleep, heart rate and more," Pettit said. "For some Australians, the personalised data and insights from wearables have a novelty element – but for many others, wearable data is increasingly being used as a valuable tool to shape and track fitness, health and wellness progress."
"Apple and Garmin wearables will continue to flourish across all segments of the Australian fitness market in 2021 – from everyday fitness and leisure consumers, through to gym junkies and fitness professionals in areas of programming, training and recovery."
2. Exercise is Medicine
Secondly, 2021 is likely to see the continuation of exercise as a medicine. Following the imposed lockdowns of 2020, Aussies learned the value of getting active, both physically and mentally. It's a fitness trend that may be even bigger in the new year.
"This year, we've seen Australians spend more time in their homes and in isolation than ever before. People have moved and interacted less, which has been compounded by unprecedented stresses and hardships across the board. These challenging dynamics have had flow-on effects on the mental and physical wellbeing of many Australians. And we know that poor fitness and physical health boosts risks associated with mental illness and chronic disease," Pettit said.
"There is significant collective work to be done on the road to recovery and, with such, we expect to see an increasing emphasis on proactive referral and collaboration between medical professionals, health care providers and fitness professionals."
3. Mind and Body Training
Further to that point, the gap between mental and physical health is expected to shrink as Aussies become more acutely aware of the overall health benefits of holistic training.
The fitness trends for yoga, Pilates, breathing work, mindfulness, meditation and broader mental health training have intensified during the pandemic, with more people opting for combined training that involves both mind relaxation and physical fitness," Mind and Body Training, AIF's Head of Training, Kate Kraschnefski said. "This collective training approach will continue to increase in popularity in 2021, as mass fitness consumers place dual value on physical and psychological health."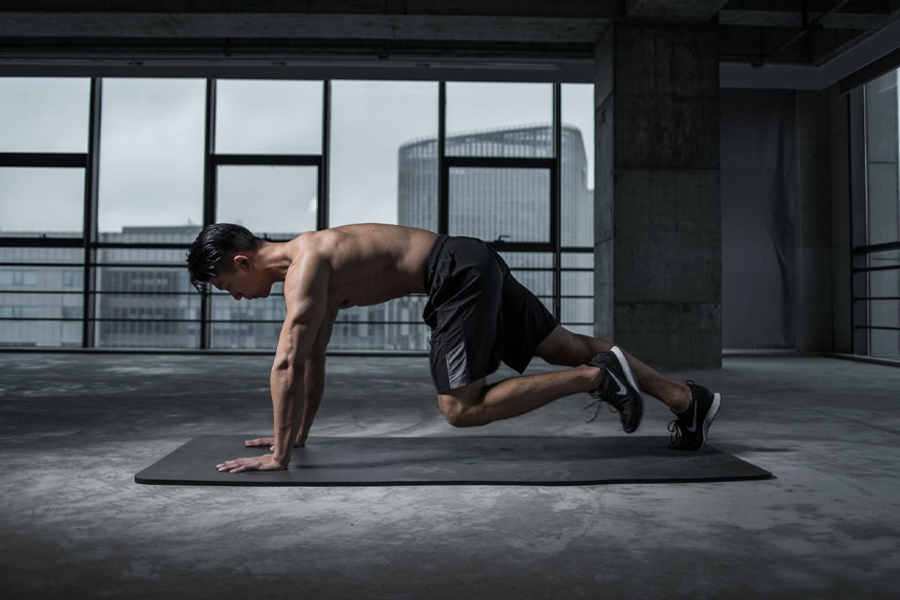 4. Virtual Fitness
Last year marked a huge turn towards virtual fitness. For the first time, we saw health fanatics hosting Zoom session and personal trainers performing work-outs via video chat. With the return to face-to-face contact likely to be a slow and steady approach, virtual training will remain a massive component to health in 2021.
"Virtual fitness has been emerging for a while now – however, 2020 has seen an explosion in this area in line with the increased need to train at home. Consumers were forced to go virtual and many discovered they liked it – as did many of the professionals delivering the programs," Kraschnefski said.
"Many fitness professionals and consumers will continue to return to on-site gyms in 2021; others will continue to take up virtual options – especially as additional virtual tech disruptors enter the market and widen choice further. Mobile apps, online on-demand workout libraries and virtual PT training will continue to be massive and broaden our horizons."
According to Kraschnefski, the key players to watch in 2021 will be;
at-home workouts from LES MILLS On Demand
AIF graduate Kayla Itsines' SWEAT app
Lululemon's Mirror hardware
Peloton's live and on-demand workouts
5. High Intensity Interval Training
It's no big surprise but High Intensity Interval Training (HIIT) has been the major winner in the fitness space over the past few years, and that's a trend will likely continue in 2021. "HIIT training will continue its rise towards mass popularity in 2021, propelled by increasing service offerings and also the flexibility offered by this type of training," AIF Master Coach, Brodie Hicks said. "HIIT training is quick and effective for weight loss and lean muscle building, which the majority of everyday fitness enthusiasts want – and it can be done with or without equipment, in a gym or at home. All of these factors make HIIT relatively easy from a programming perspective and appealing to the masses."
6. Functional Fitness Training
Like HIIT, functional fitness is expected to maintain popularity in 2021. The focus on bodyweight movements and exercises that actually help you in daily life has proven to be a massive hit with Aussie fitness fans. With less access to gyms and traditional strength training, full-body workouts will take centre stage.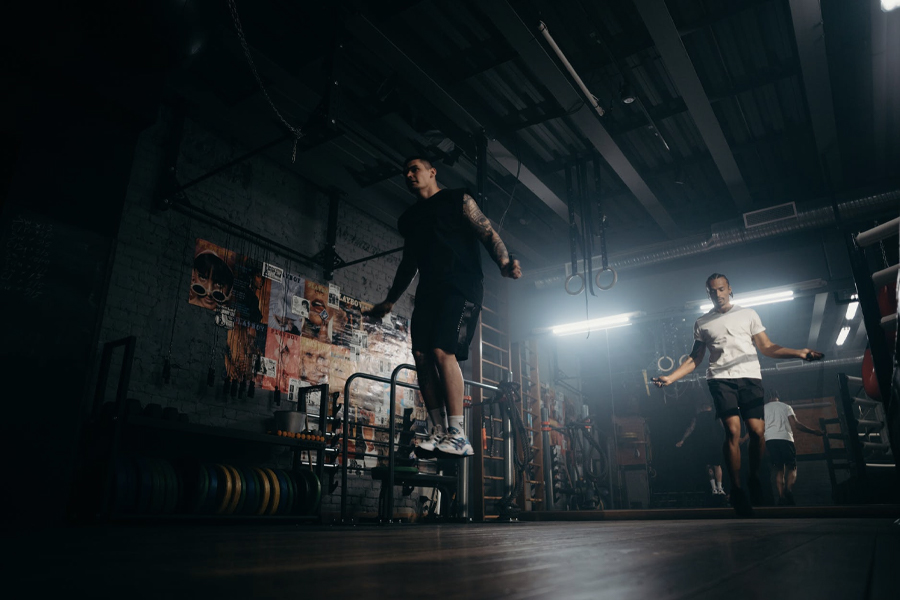 7. Health and Wellness Coaching
As we slowly trudge back to the outside world, motivation isn't at an all-time-high. The AIF survey revealed that more Aussies are likely to turn to health and wellness coaches as a means of navigating the challenging circumstances.
8. Personal Training
Similarly, personal training, whether it be face to face or virtually will continue to be a massive drawcard for the fitness industry. One of the only mainstay fitness trends, personal trainers will become all the more important in 2021 thanks to their ability to adapt and introduce new training protocols based on the evolving circumstances.
9. Group Training
An easy way to get back into fitness after a long time out, group training provides value for money and access to a qualified coach or trainer. While it may take some time for group training to reach full capacity again, once restrictions have been fully lifted, we're likely to see an influx of new members signing up, looking for a new avenue to health and more social interaction.
10. Outdoor Activities
As with group training, the need to get outside and exercise is something we've all be lacking. Even if gyms remain closed, the ability to hit the park for an outdoor session will be a major drawcard in 2021. Make the most of the environment around you and you will be far more motivated to keep up the pace.
You'll also like:
13 Best Ways To Burn Fat Fast
Guy Works Out Like Chris Hemsworth for 30 Days and the Results are Insane
14 Strongest Celebrities in Hollywood