Theragun's New Massage Devices Aid Muscle Recovery
Since launching its first range of products back in 2017, Theragun has grown to become the world leader in percussive therapy. Described as "massage reinvented," percussive therapy reaches deep into your muscles and stimulates heat and blood flow, helping to bring oxygen in and take waste products out, improving the health and function of your muscles. And now Theragun's 4th generation of percussive therapy devices has just been unveiled, offering smarter, quieter and more personalised massages than ever before.
The Theragun PRO, Elite, Prime and Mini work 60% deeper than consumer-grade vibration massagers by using a unique scientifically-calibrated combination of depth, speed, and force. Each device delivers deep, effective treatment that's said to be more comfortable than manual therapy. Plus, each device is Bluetooth enabled to integrate with the app for guided routines.
So let's take a closer look at the new range of Theragun massage devices:

Theragun G4 PRO
Theragun G4 PRO is the advanced, professional-grade recovery tool of choice for professionals, and also happens to be ideal for us ordinary people. This commercial-grade deep muscle treatment reduces soreness, improves mobility, and increases relaxation.
It's a powerful tool featuring a rotating arm powered by a brushless motor that outputs 60lbs (27kg) of force at speeds of 1750-2400 PPM. This is achieved while remaining quiet and two swappable lithium-ion batteries are included as standard – each offering 150 minutes of use. G4 PRO can also be wirelessly charged.
3 pre-set muscle therapy routines are selectable via the built-in OLED screen and guided by an accompanying app. The G4 PRO includes a hard case, six attachments and is backed by a 2-year warranty.
RRP: $899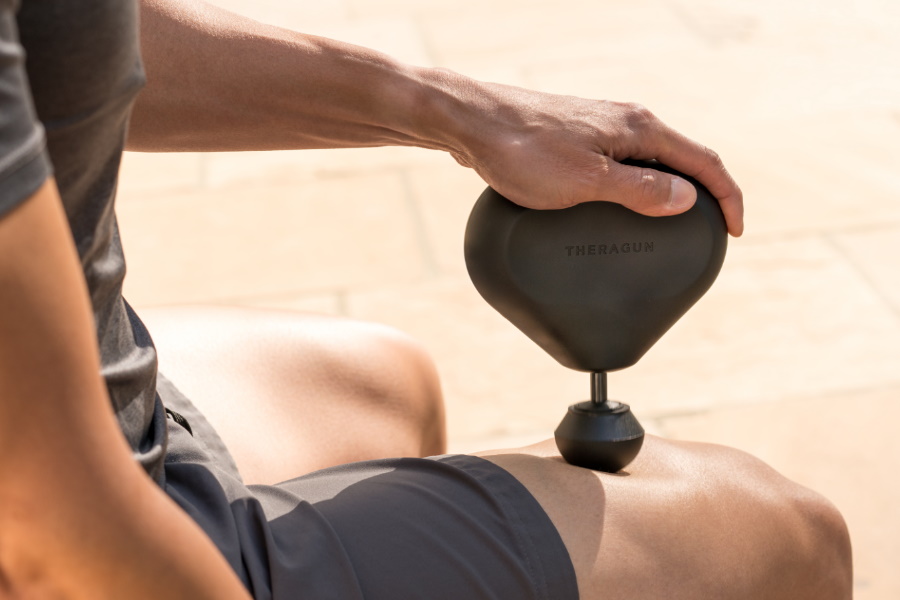 Theragun Mini
Theragun Mini is your backpack or handbag-friendly muscle treatment. It's described as an agile device that gives a quality massage anytime, anywhere. The massage tool is compact, with a quiet, yet powerful brushless motor that outputs 20lbs (9kg) of force at speeds of 1750, 2100 and 2400 PPM.
The ergonomic grip makes the Mini a breeze to use for extended periods which are possible thanks to the internal lithium-ion battery that lasts up to 150 minutes between charges. The Theragun Mini comes inside a soft carry case with the standard ball attachment and is backed by a one year warranty.
RRP: $349
Theragun Prime
Theragun Prime balances strength and style with its simplified deep muscle treatment perfect for releasing everyday stress and strain. The Prime packs 30lbs (13.6kg) of force powered by the quiet brushless motor with a five-speed range that's further customisable via the companion app. The app also provides guided massage routines, so there's no reason to wing it.
Theragun Prime is a more affordable alternative to the G4 Pro. It's packed with four attachments, a 120-minute lithium-ion battery and is backed by a one year warranty. It's the essential massage treatment without all the bells and whistles.
RRP: $499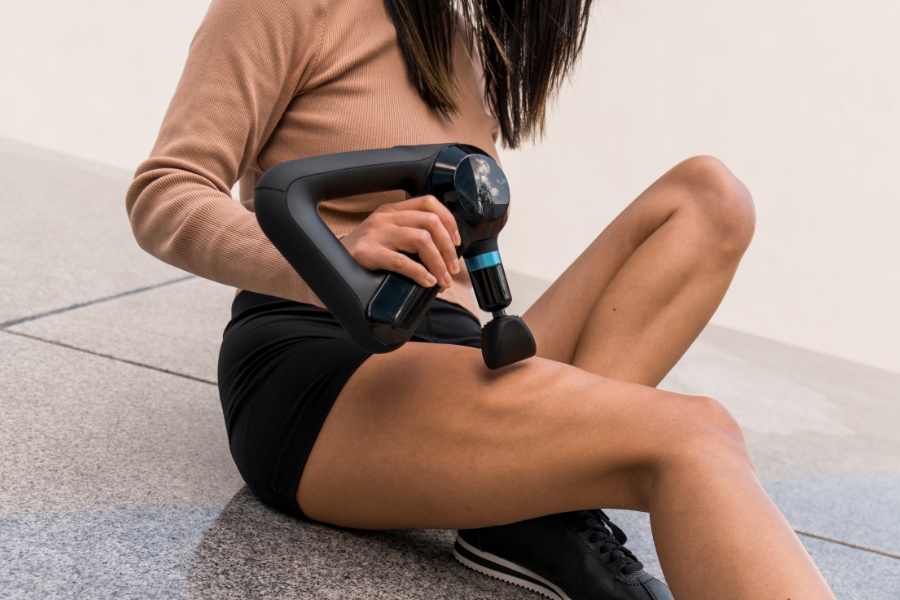 Theragun Elite
Premium, effective and elevated – Theragun Elite is the quietest of all the smart massage therapy devices. This quiet achiever can reduce your tension, whether it comes from everyday life, work, or workouts. The brushless motor outputs 40lbs (18kg) of force at speeds ranging between 1750-2400 PPM.
There are 3 built-in preset routines guided via the companion app and selected via the OLED screen. The internal lithium-ion battery has 120 of run time between charges, and you can comfortably use the Elite for every one of those minutes thanks to the ergonomic handle.
Theragun Elite comes bundled with five attachments, a hard case and is backed by a one-year warranty. Unlike the other Theraguns, the Elite is also available in your choice of white or black.
RRP: $649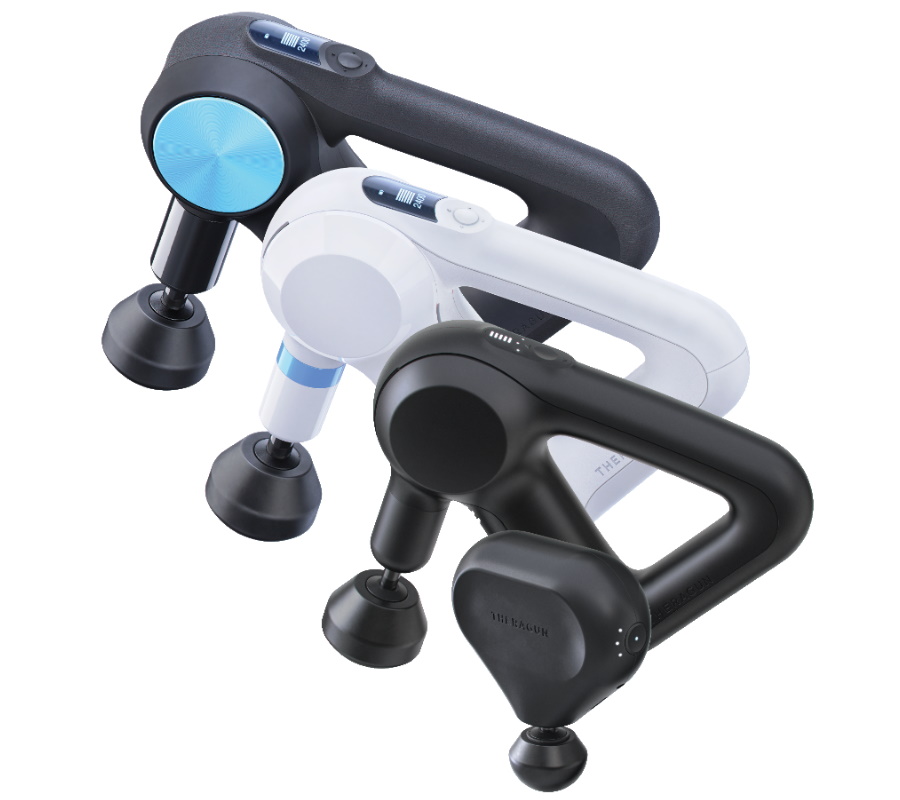 Theragun is used and trusted by over 250 sports teams worldwide and countless physical therapists, trainers, chiropractors and athletes. The technology is not reserved for professionals. Anyone suffering from muscle, motion and flexibility problems can benefit from use.
Theragun percussive therapy helps with: Increasing blood flow, decreasing lactic acid, improving range of motion, hydrating tissue, preventing adhesions, faster warm-ups, faster recoveries, increasing flexibility, decreasing inflammation, improving posture, decreasing muscle soreness and enhancing sleep quality.
You can find out more about the 4th generation massage devices by visiting the official Theragun website linked below.